Your engagement ring is probably the most important piece of jewelry you will ever own. For most people, it's also likely to be one of their most valuable items, both in monetary terms and for sentimental reasons. Whenever you look at that sparkle on your finger it will remind you of the perfect moment in your life, so it is good to choose wisely.
Choosing
It's a bold move for a prospective marriage partner to go it alone and choose an engagement ring for a surprise proposal. Most couples get some sense that this development is in the pipeline. This gives both parties the chance to have discussions about the types of rings which might be on the wishlist, or as importantly off it. Others, like myself, take a more active role, being prescriptive about what they want. Don't worry, the more guided approach can still make for a romantic occasion. I didn't choose the actual ring, and I didn't know when the proposal would happen, or if it even would!
Shop Around And Make Comparisons
If you want to be hands-on when choosing an engagement ring, shopping around and making some comparisons would make a lot of sense. Although it's not required, you can find the appropriate ring for yourself if you thoroughly research and compare your options beforehand.
Furthermore, by shopping around, you can narrow down your options, find a reliable vendor, and decide whether you want it customized or not. As a result, you can get the engagement ring of your dreams.
However, if your taste or finger size has changed, it's essential to consider that you can always sell the ring if you want to make money from it. For example, you can sell your engagement ring and use the proceeds to buy a new one. If you don't know where to start, you can check out some information from Love&Lavender and other reliable resource websites.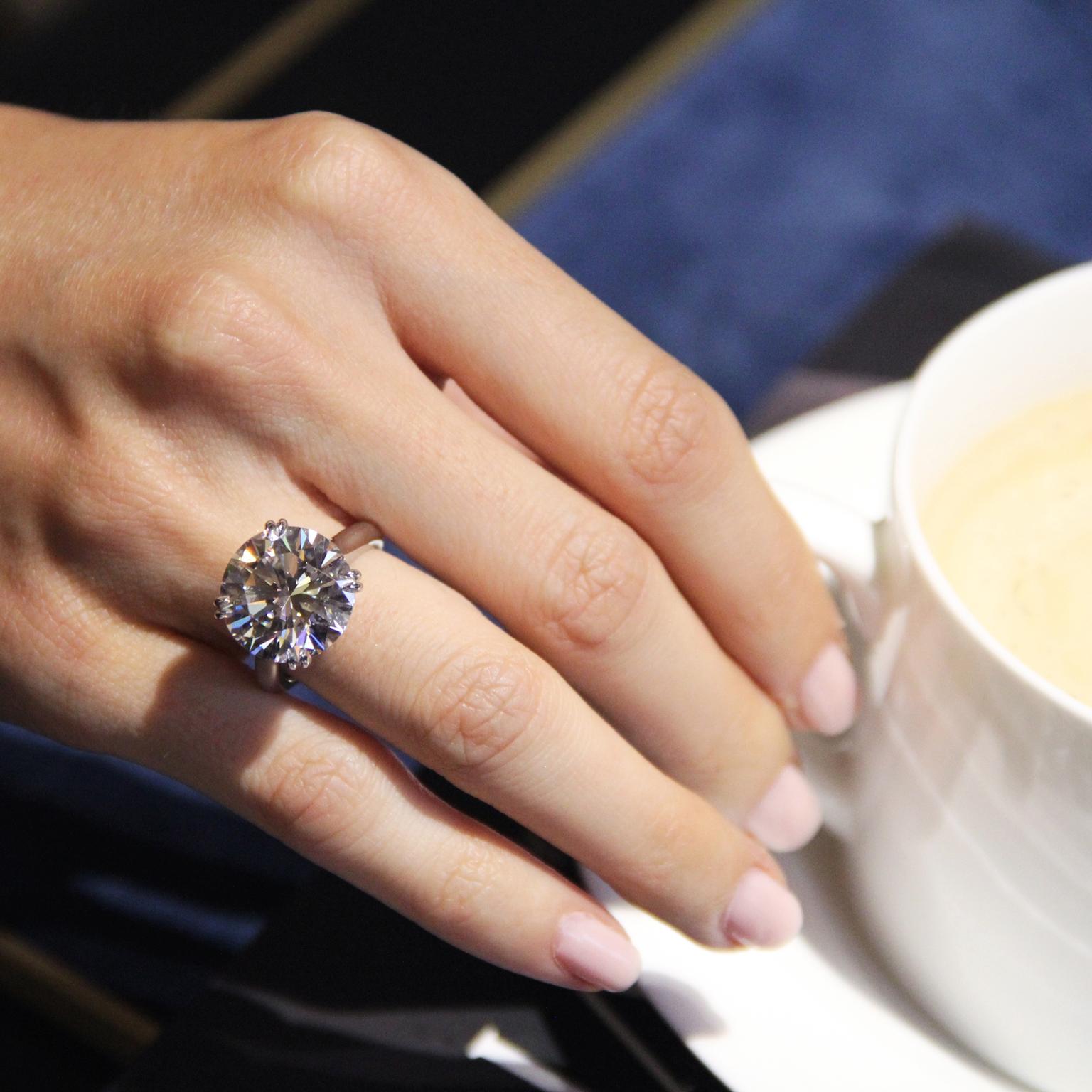 Budget
Talking about money might seem unromantic, but unless money is no object, it's usually necessary to figure out how much you should spend on your engagement ring. Whether you are the one doing the choosing and paying, or the person hoping to wear the ring, the budget available will affect all sorts of variables such as gemstone type, number of carats and the precious metal setting. When I was 'helping' my partner choose, my basic approach was to say, 'Please don't bother going into the jewelers with less than a thousand pounds in your wallet!' It sounds a bit materialistic, but I knew what I wanted: a single solitaire diamond in a platinum setting. In the end, I think it cost a little less. It wasn't really about the money, but the quality and style.
Whilst my expectation might sound a bit unromantic, I think my partner appreciated the steer. Also, I wasn't too fussed about getting married in a hurry, so if the proposal needed to wait until he had saved up, it wasn't a problem. I hadn't simply issued instructions in cold blood either. I made sure my partner liked the type of ring I wanted too. We visited Hatton Garden, the historic jewellery quarter in London, and spent a happy afternoon window shopping. There are many Hatton Garden jewellery stores, so you will enjoy discovering each one and the unique styles they have to offer. This was an opportunity for him to find out what I liked and for me to get a sense of what he would be happy to spend his money on. We ended up getting our engagement ring at Ovadia Jewellery Store in Hatton Garden, they had some really nice designer rings but we couldn't afford those. The diamond engagement ring we did get I really liked, he spent his money wisely.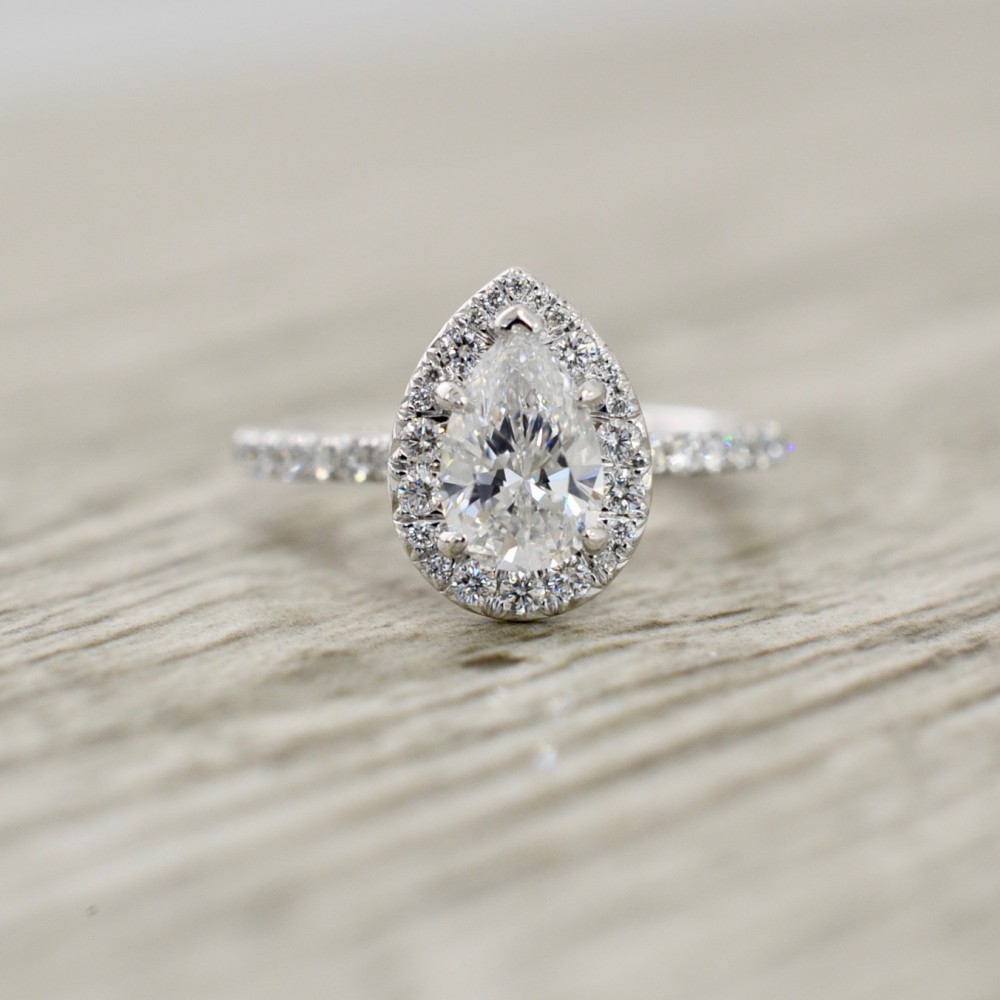 If you aren't too strapped for cash, you might wonder what is the 'right' amount to spend?
How about running a price-per-wear calculation? For example, if you plan to get married at 28 years old and hope to stay married for life, let's be optimistic and say you will be wearing this ring for 70 years. That's 70 years x 365 days = 25,550 days. At 10p a day over a lifetime of marriage, that would equate to a ring spend of £2555. Far less than my modest demand which was less than half of that…  Don't forget to find out your ring size either. If you have no idea, you can seek help from the jeweler you're working with to find a ring that will perfectly fit your finger.
Overall, whatever amount you spend, make sure you keep photos and receipts in a safe place for insurance purposes, just in case. Hopefully never needed.
Gemstones and Precious Metals
It might be tempting to go as bling as you can, but an engagement ring has to suit both your hand, your wardrobe, and your lifestyle. I have one friend who doesn't wear their ring very much because they have an active lifestyle and the rock gets in the way. I have another who rarely wears their ruby ring because it only fits with their seasonal winter wardrobe. Diamonds endure in popularity because of their neutral coloring. Rubies, sapphires, and emeralds are indeed beautiful, but be sure you are 100% in love with the color. Personally, I'd avoid semi-precious stones and any metal that wasn't gold or platinum, but that is my taste in engagement rings. You will have your own strong preferences too.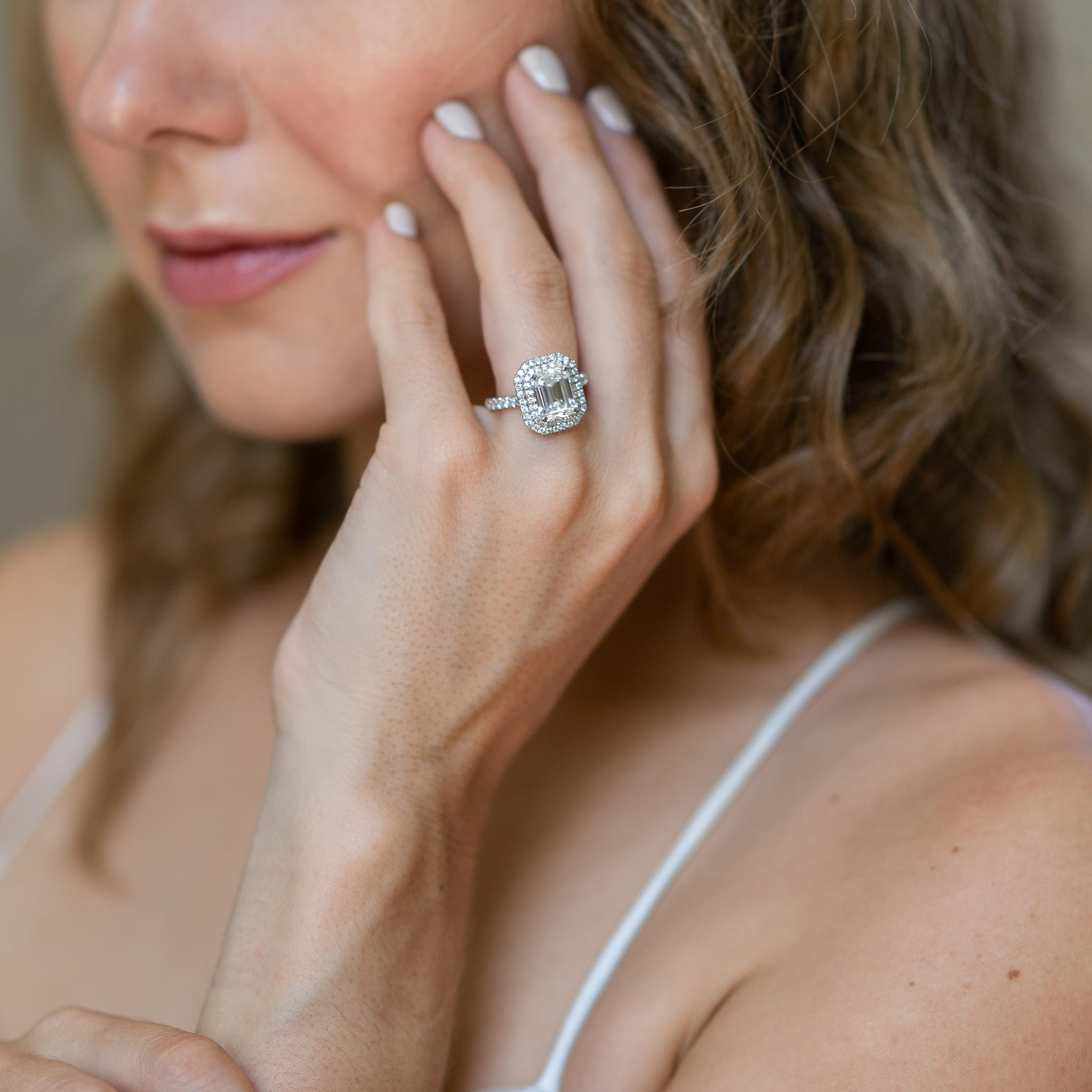 Bespoke Options
I still love my engagement ring, when the light catches the diamond it looks like it is on fire, but I would also recommend exploring the bespoke option too. It's an amazing feeling to have a one-off piece of jewelry that is completely in tune with your personal style. If you have family jewelry with fabulous gems that could be re-set, or would like to invest in a gem you've chosen yourselves, visiting a bespoke jeweler is a lovely way of involving both partners in the design process. It also provides the option of both partners getting complimentary or matching rings as this couple's story shows.
Conclusion
Choosing your engagement ring doesn't need to be a challenging process. By keeping the information mentioned above in mind, you'll be able to find the ring that will best suit your personality, style, and budget. Lastly, whatever ring you buy, I hope, like me, you will enjoy it for many, many happy years of marriage.