$30,433

In 2023, the average cost of a U.S. wedding is between $29K-$31K (honeymoon not included). While this number varies by region, season, day of the week and style, it accurately portrays what most planning couples are currently spending for their big day. This dollar amount is widely considered a logical indication and baseline for the average 2019 wedding budget.
Did you know: Nearly 50% of all couples will end up spending more on their celebration than they had originally budgeted for.  Think about that for a moment.  Roughly 2.6 million weddings are performed each year in the U.S. and almost half of those will fail to stick to their intended budget. Most of that overspending comes from an unrealistic budget being set from the very beginning. Knowing what other couples are spending on various elements of their wedding can often be helpful when its time to create your own personal wedding budget.
Weddings By the Numbers

According to 
TheKnot.com
, New York City (Manhattan) couples topped the rankings in 2010 as having the highest average budget ($70,730) of any other U.S. city while Utah has the lowest average spend ($13,214). When it comes to unique engagement rings, segaljewellery.com says that they have a large number of customers requesting something else rather than diamonds.
For more basic but in-depth information, check out the infographic below from
 BridePop
 that introduces you to all the key concepts you need to know: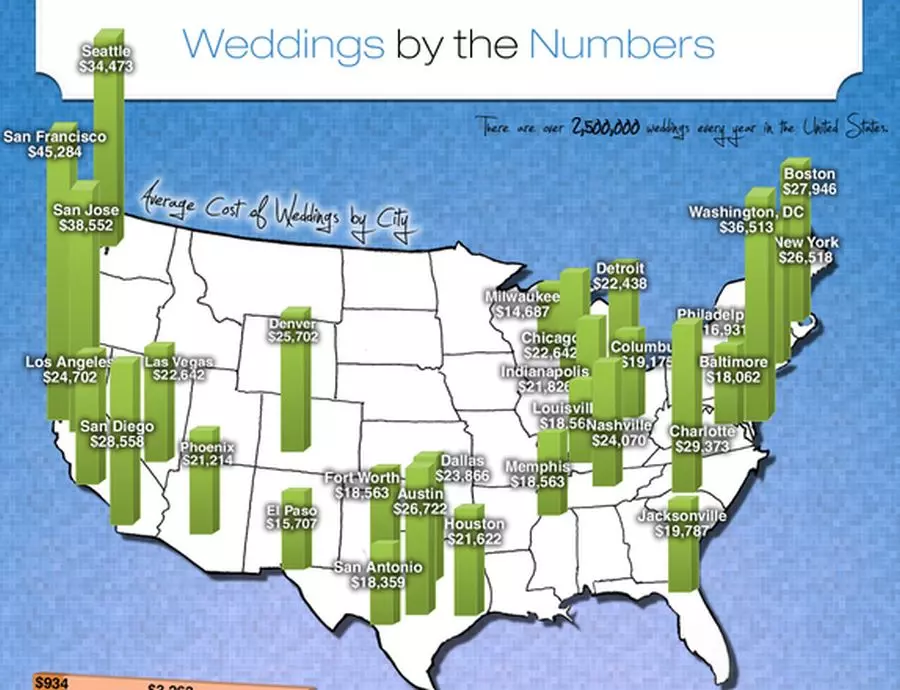 According to 
GroomsmenCentral.com
, the families of the bride and the groom normally share the wedding costs. The general guidelines for who pays for what part of the wedding are shown in the infographic below.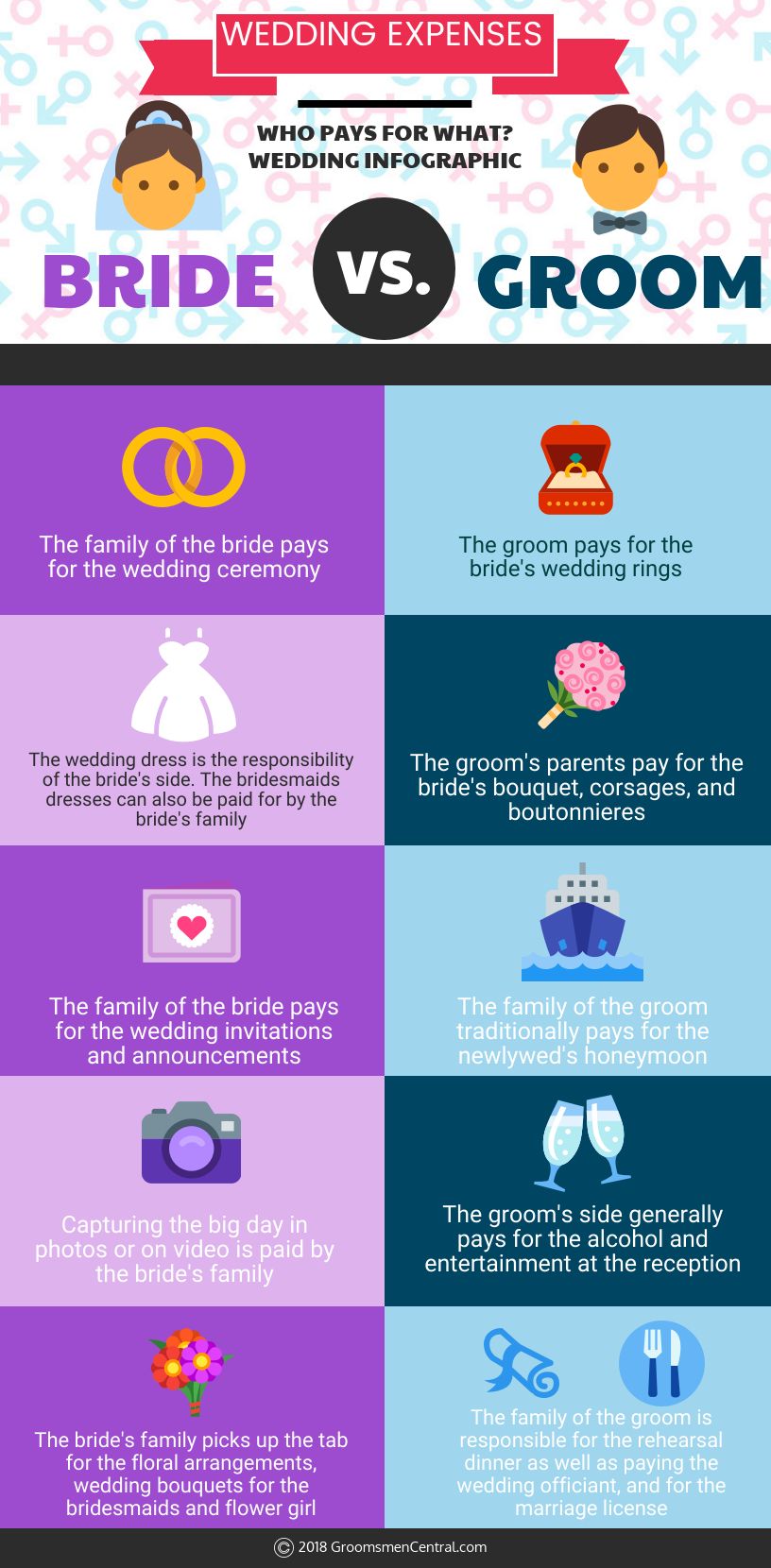 More Data & Statistics


Below are a few leading resources for bridal statistics that we source when creating our average costs. A majority of that information comes from online websites such as the
Bridal Association of America
, 
David's Bridal
, 
TheKnot
, 
SmartMoney
, 
Money.CNN.com
, 
DataMonitor
,
The Wedding Report
, 
Real Simple
, 
Wedding Directory
, 
Brides.com
, 
USAToday
,
Wikipedia
,
Forbes
, and 
Mint.com
.
A recently published data reveals not only how much couples in every state spend on their weddings but also how much they spend on groomsmen gifts and which gifts are considered unfailingly popular. You can check out
GroovyGroomsmenGifts.com
for more details.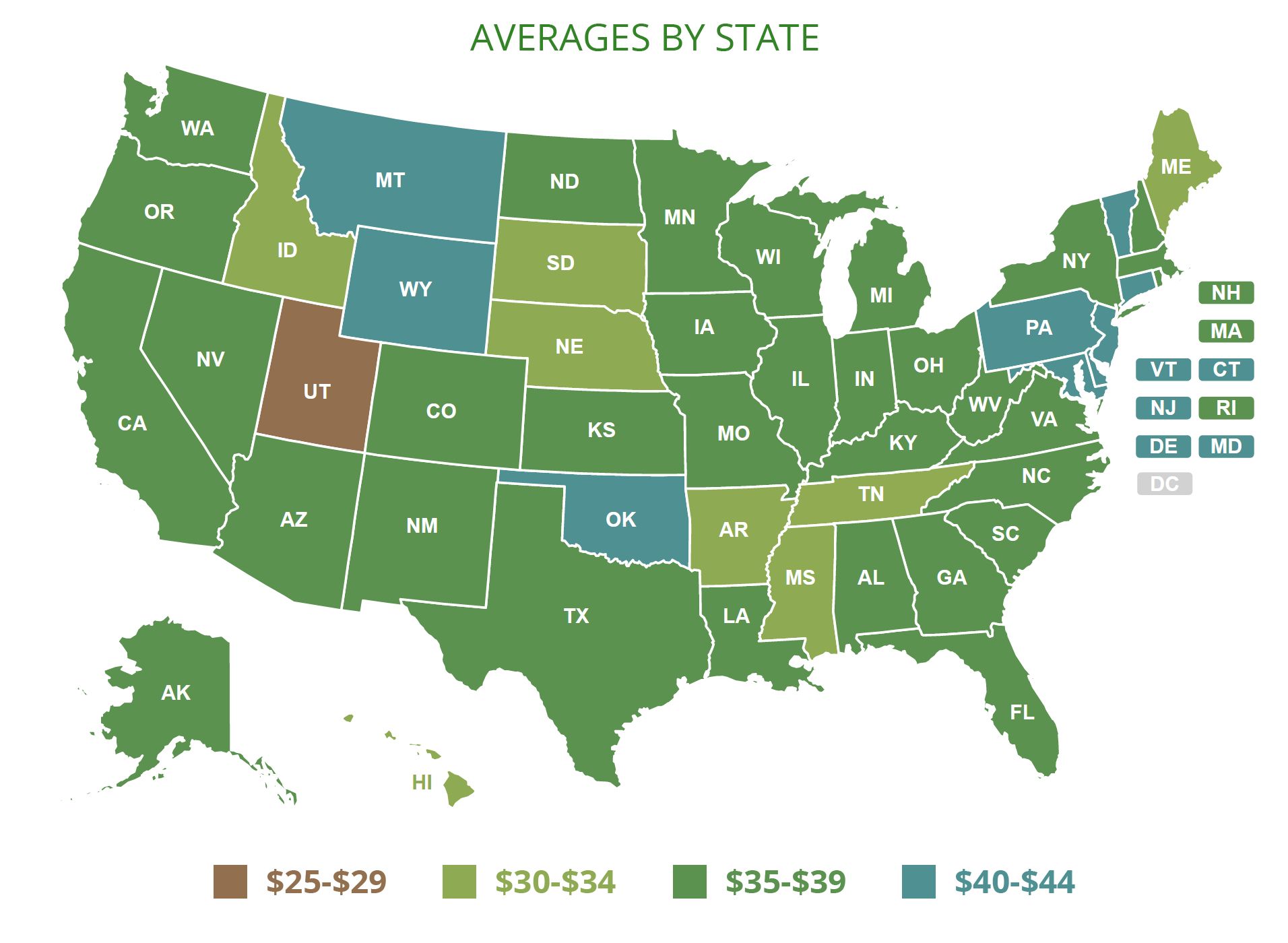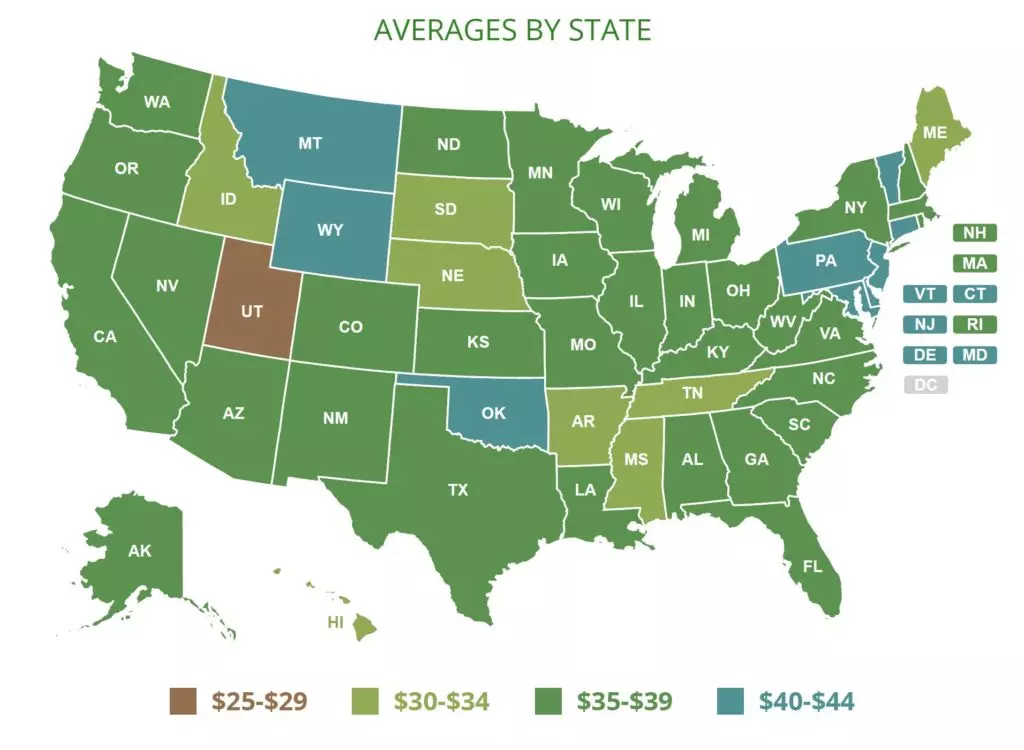 Bridal Market Overview
In 1924, Marshall Field's became the first department store to launch a bridal registry. Ever since then, the bridal business has grown to become a
$48 billion industry
that continues to grow and thrive. Check out the video below from Mint.com that covers some interesting facts and information on what was once considered a relatively simple affair.


Bridal Resources From Around The Web

There are a number of blogs and forums that focus heavily on inspirational topics, including
Style Me Pretty
, 
Green Wedding Shoes
, 
Austin Wedding Blog
, 
Junebug Weddings
, 
Rock n' Roll Bride
, 
Offbeat Bride
, 
Bridal Snob
, 
Broke-Ass Bride
, 
Ruffled
, 
The Knotty Bride
, 
Once Wed
, 
Wedding Channel
, 
100 Layer Cake
, 
OneWed
, 
Wedding Chicks
, 
Groom's Advice
, 
Rock My Wedding
, 
Wedding Bee
, 
Style Unveiled
, 
Bridal Tweet
, 
WeddingWire
, 
Project Wedding
,
and 
Top 100 Wedding Blogs
Top Budgeting Articles

Here are a few popular articles about saving money and staying budget savvy:
Trusted Charities