The preparation of a wedding is something that demands a lot of time, energy and nerves, after all. All people who are in the industry of wedding planning know that there are dozens of small details that are equally as important as the band and the wedding cake but no one is aware of this. One of the most important thing at the wedding is a centerpiece.
Wedding Centerpieces
When preparing a wedding, the look of the central table, the place where the bride and the groom are places, is very important and there are numerous ways how to decorate it. All these ways can be very creative and rich in ornamentation, depending on the preferences of the newlyweds. However, all of this comes with a price since different kinds of centerpieces cost differently.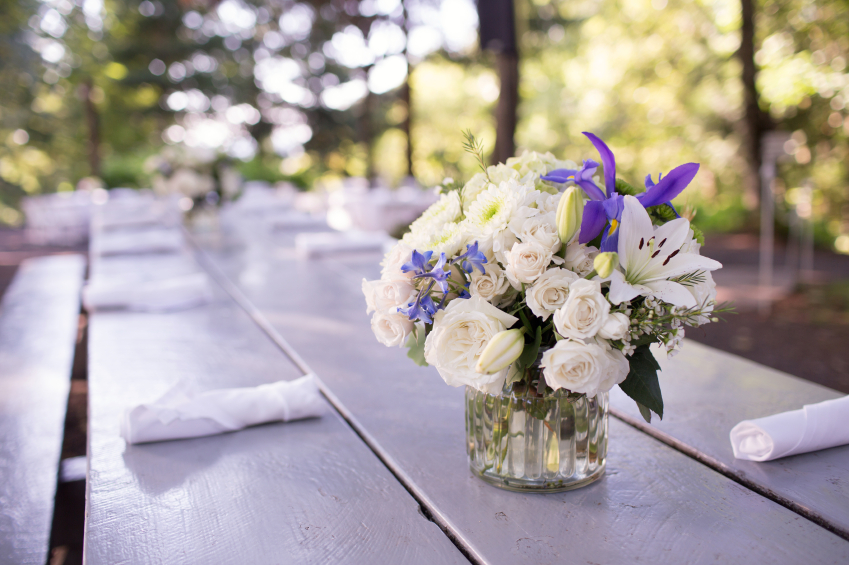 The average cost of wedding centerpieces
There have been various estimates on the average costs of the centerpieces and it should be mentioned that their price depends on the fact whether you are having a modest wedding or a very luxurious one. The price per each centerpiece goes from $20 for the weddings that are not so luxurious to $250 each for the ones that are very expensive and luxurious. Also, the price of centerpieces depends on the price of flowers that are going to be used. For example, a bit moderate weddings would have gardenia for $5, lily for $5.70, garden roses for $4.16 while a bit luxurious would have these flowers for $21.55, $9 and %6.48 respectively.
Guest table centerpieces
It should be also added that the centerpieces can be also used for the guest tables and their price varies on the centerpieces you choose. The cheapest centerpieces for a guest table go from $30 each and they can go up to $100 each, all depending on the flowers and decoration used.