Some couples may go for their honeymoon as soon as they walk down the aisle for their wedding vows. For many people, these vows don't end after both couples say "I do." The reception is where the primary thing begins.
When planning a marriage reception, there are numerous factors, one of which is the budget. The budget plays a significant role when it comes to planning a wedding. As a result, every engaged couple has a budget for their reception and will want the assistance of a planner to manage or work within that budget.
So, if you're looking for stunning decorative ideas for your marriage, this post is for you. In this post, we have shared some incredible wedding centerpieces ideas for you. Take a look.
What Does A Wedding Centerpiece Mean, And What Is The Importance?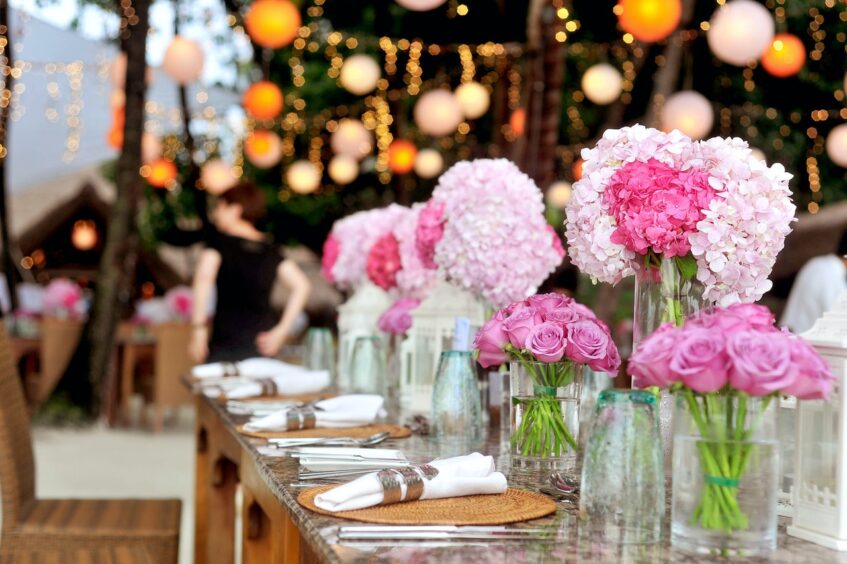 Some folks may have these questions, but we're here to address them and clarify what a wedding piece idea entails. In general, marriage centerpieces are decorative items displayed at a reception site, such as a hall or a garden. It is done with various decoration materials to make the area lovely and unforgettable.
For every reception, there are various decorative choices to choose from, based on the couple's preferences and budget. It might be a beautiful floral arrangement, candles, foliage, or something completely unusual and original. These ones enhance the aesthetic of the event site.
Do You Need These Pieces At A Wedding?
While there is no right or wrong way to have a marriage reception, we highly recommend hiring a design and floral team like Nuptio to create gorgeous wedding centerpieces and table décor that capture the spirit, style, and theme of your wedding celebration.
As discussed above, decorating your event reception tables creates a beautiful dining experience for your guests. Centerpieces connect to the more significant celebration through similar décor and design motifs.
Additionally, event table decorations result in beautiful photographs. Most likely, you'll want shots of each table group. These ideas will transform an ordinary photo of people into a treasured (and gorgeous) keepsake.
Top Wedding Centerpieces Ideas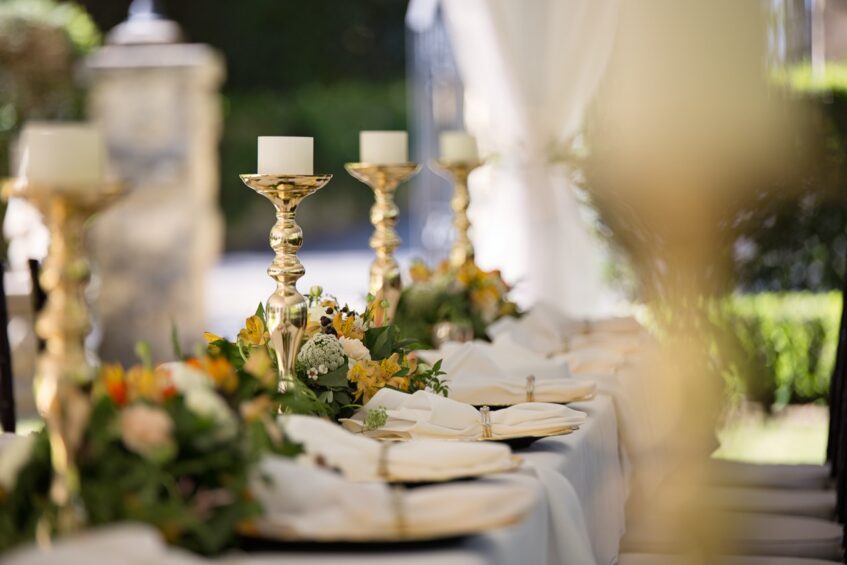 The ideas are of different types, some of which are listed below amongst many:
Flowers and sand
Pinwheel perfection
Pink peonies
Greenery
Citrus floral
Wooden lantern
Paper lanterns
Other most popular ideas include a rustic lavender centerpiece, lemon centerpiece, wooden crates; painted wine bottles, piled books, cork menus, painted autumn pumpkins, Hessian wrapped jam jars, flowers in colorful Kilner jars, decorated tree branches, succulents, potted plants, a fruit table runner, mason jars with pampas grass and many more wedding centerpiece ideas. Jasmine flowers mixed with greenery happen to be the most commonly used decorations.
These ideas can give you a splendid decoration that everyone will love. A professional event planner can come up with unique and better ideas in order to assist his clients in creating a stunning and distinctive wedding décor that will leave every guest speechless with its beauty.
Numerous of these ideas appear to be more expensive than they are. However, the design you create makes it distinctive and remarkable.
Apart from the food or drinks supplied, your wedding centerpieces are one item that will impress your guests. These at the marriage can be arranged in a variety of ways. This includes Simple wedding centerpieces, Elegant wedding centerpieces, Tall wedding centerpieces, and Unique wedding centerpieces. All these mentioned come with their own designs and decoration; all depends on the individual's choice.
Simple Pieces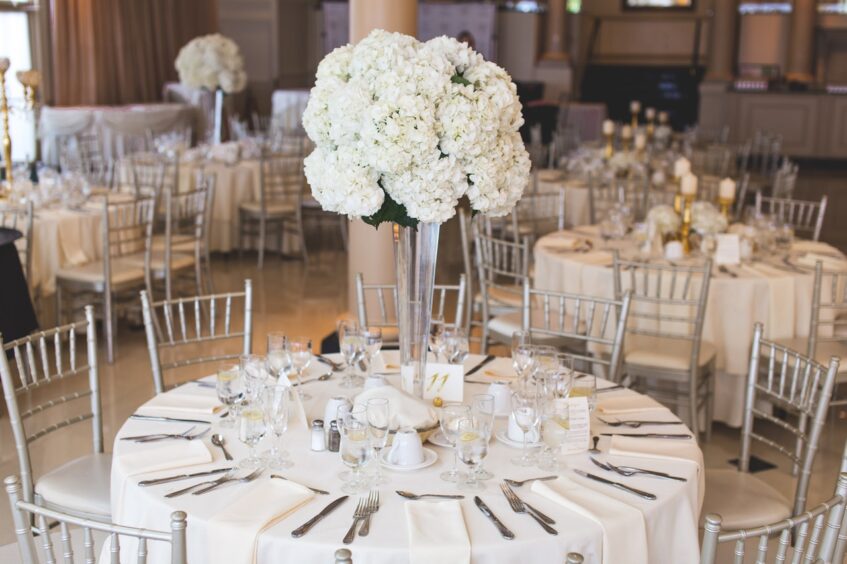 For Simple ones, greenery or flowers in a vase can be used to decorate the tables for the guests. The decorator can mix small white blooms with greenery.
Apart from that, candles can also be used to make the decoration more sophisticated. This unique idea requires just a few flowers to add to the beauty. However, mixing them with bold colored flowers can make them look extravagant. You can also make the best use of decorative vases with lovely mixed colors of flowers to capture the heart of your guests.
Elegant Pieces At The Marriage
Elegant ones give you the beauty and grandeur you want while allowing your guests to see what's going on at the event. Orchids are stunning whether used as part of wedding decor or any other unique occasion decor. The combination of roses, anthuriums, and ferns creates a one-of-a-kind bridal centerpiece.
Tall Pieces Ideas
A towering marriage centerpiece is almost typically connected with opulent venues and aesthetics. Tall thin branches are one-of-a-kind, stand tall, and make excellent centerpieces at the event. Even tall palm leaves can offer a unique look. Aside from that, greenery and pampas grass can also be utilized for wedding centerpieces to create a boho look.
Unique Marriage Centerpieces Ideas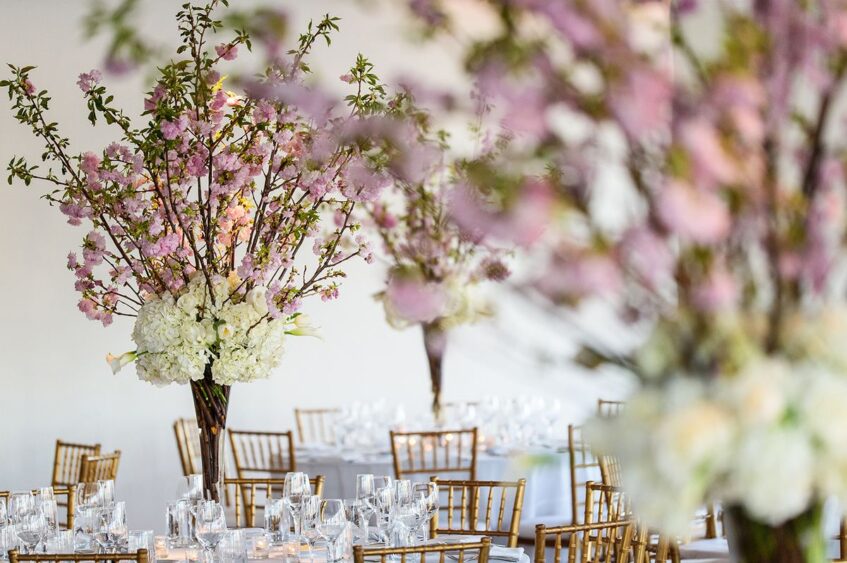 You can choose to add floral to the base of the wheatgrass for an outdoor event, which will look stunning. A similar idea can be applied to a bridal shower. Cherry blossoms are another lovely wedding piece option. Pink peonies also make gorgeous bridal centerpieces that are both classic and romantic.
Essential Considerations To Choose A Decor
While working within your budget, a professional wedding planner can provide you with eye-catching, elegant, and magnificent wedding centerpieces. A classic round table is one of the most popular in many nations, and it looks lovely once it's been adorned. When it comes to decorating a wedding venue, one of the most important factors to consider is the color scheme. Other commonly asked concerns include what kind of palette to use and whether to use flowers or non-floral alternatives.
Aside from that, a wedding decorator can use lighting best to meet the couple's needs. For example, instead of using traditional table cloth to achieve a formal appearance, a nicely set table with a mellow glow from candlelight casting a dazzling sheen on the tables will make the whole venue look bewitching.
So, what are you waiting for? Make your event a bash with these ideas.