If you are planning a wedding, you certainly need as many interesting ideas as possible for the decoration of the home and the restaurant where the ceremony will be held. If, on the other hand, you have booked a party space instead of a restaurant, then you have even more room to plan ideas and decorations. In fact, with just a few details, you can add a personal touch and a fun dimension to any party space. You need to be creative and have useful ideas that you like. And for the future, everything is easier when you know what you want to achieve.
A wedding decoration theme can be color-based, film-based, formal or informal, modern or vintage… You can go for a classic and traditional wedding, or choose some Bohemian wedding decor. If you want a fairy tale wedding, embrace the princess look, but if you need to go glamorous and modern, you can hire a company to handle the decoration.
In the end, it should be a romantic experience for both newlyweds and guests.
Wedding decoration is an essential part of wedding organization, which many newlyweds look forward to, but which is also sometimes very stressful. The choice of decoration will greatly affect the overall impression of the event, and will also mark each of your wedding photos.
But, what do you need to decorate? How to do that?
Do you want something different and interesting at your wedding? Do you want to surprise your guests so that they remember your wedding as the most interesting they've been to?
Should I hire a professional decoration service?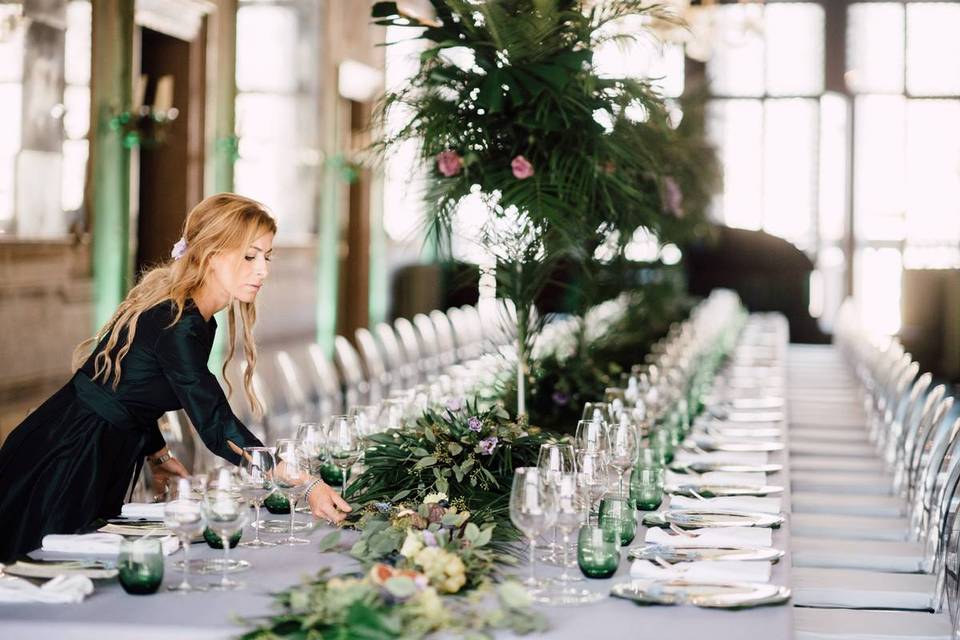 If you can't do it yourself, it's always good to do it with the help of professionals. For example, nuptio.com professionals will always help you get the most out of your decorations and make sure everything looks perfect.
Therefore, if you are in doubt, we recommend you use the help of professionals. On the other hand, these services can be expensive for newlyweds, so it's always good to find a balance between the costs and the things that are really important to you.
We understand if everything seems to you already seen and boring so much that you would prefer to give up the whole ceremony.
But, can you save the ceremony on time?
Stay with us because we have some interesting things to share with you.
1. Candles for a romantic ambiance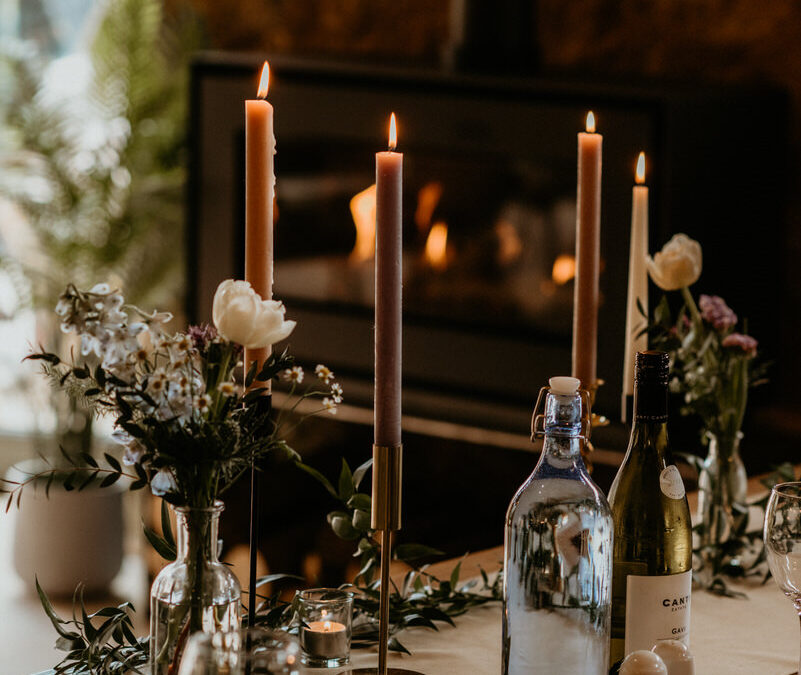 The first example is based on candles, which, apart from being affordable, are also unsurpassed, romantic details for beautifying any celebration, including weddings.
You've probably already seen candles as part of the post countless times. The difference is, you can make them the main decor piece if you want. Dishes of various sizes and shapes and candles in them, then decorated jars, all arranged along the entire length or in the middle of the table.
But, be careful with the flammable things around you, because in these cases it would be quite impractical to have thousands of candles lit.
2. Flower decoration is the ultimate choice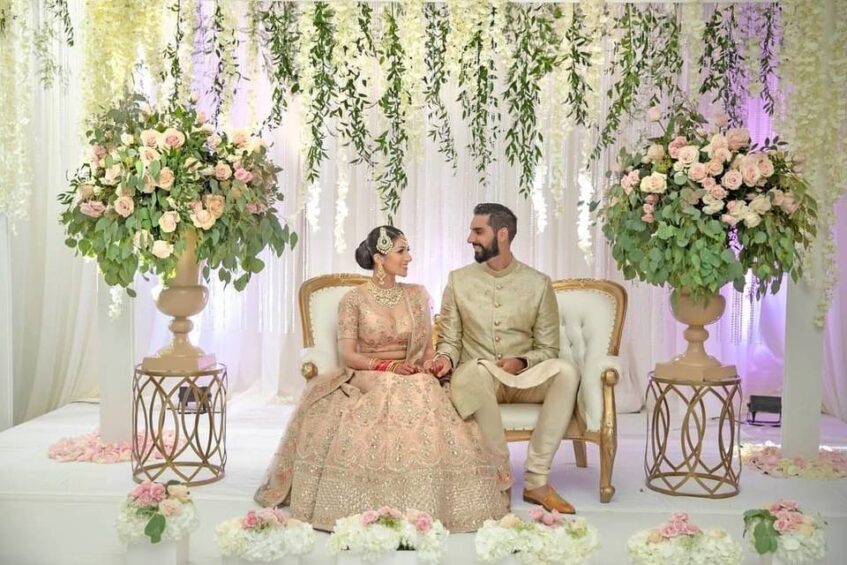 Wedding decorations cannot be complete without flowers, so we decided to devote a special paragraph to the basic things you should know about flower arrangements for a wedding.
First of all, floral arrangements are used to create the decoration of the bride's table, which should be the most luxurious. You know, anything related to the newlyweds must stand out.
Apart from the bride's table, guest tables are often decorated with matching floral arrangements.
3. Bar with food
If you want to avoid the traditional serving of portions of food, then consider the option of an open table where everyone can take what they like. Of course, you can treat this section as a food bar and serve different types of meals and snacks.
You can be really creative and use the food itself as decoration. The ideas are endless, and you can join various forums or browse what's on offer on Pinterest. This way you will get really unique ideas for decorations with food, which can also serve as decorations for the whole space.
4. Choose a color scheme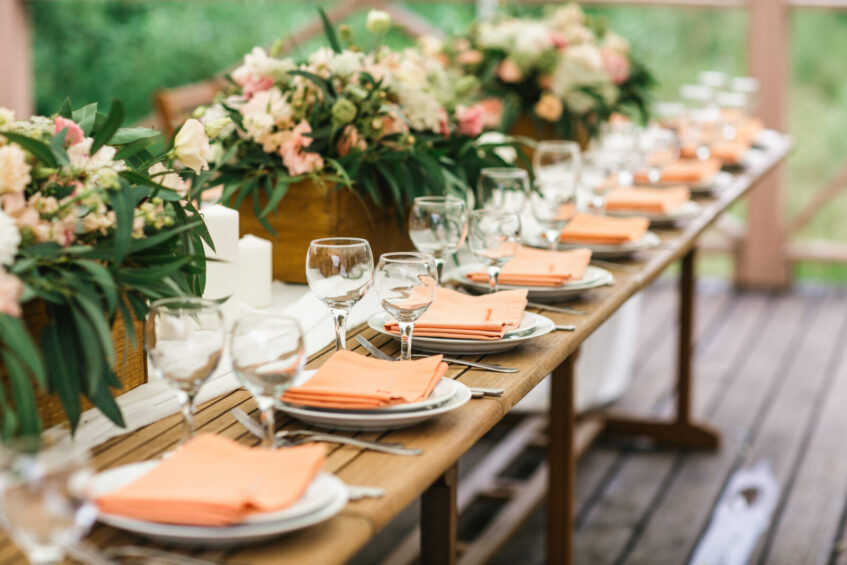 The color scheme can be compact or contrasting. Try to create all the decorative details in this way. Colors play a key role in whether something will look beautiful and attractive or boring. So be careful with your choice. For example, colors like champagne, rose gold, olive green, or chocolate go well with the white theme of the wedding. But you can also go in contrast with different patterns.
However, you need to make sure that all the colors are compatible so that it doesn't all look like some kid's art project at school.
5. Match the decorations with the style you want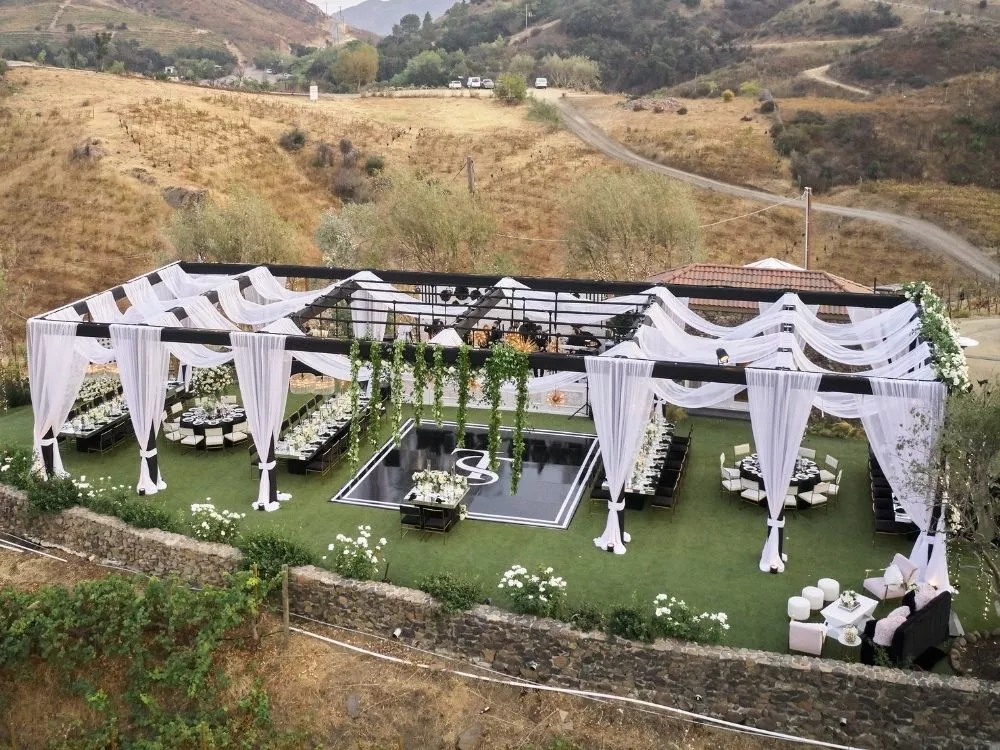 If you want a traditional style, then modern decorations will not fit well. It is the same with traditional decorations in an alternative style. It would be nice if you decide on a topic and stick to it. In another way, it can happen that everything looks cluttered and tasteless. You certainly wouldn't want someone to remember your wedding by the mess rather than the style.
So, whether you use flowers, candles, or colored details, it's important that everything is compatible. In any other case, these things can be unpleasant to look at. Even when creating contrast, you should make sure it is moderate and tasteful.
Conclusion
A wedding is a day to be enjoyed. But we all know that sometimes things cause a lot of stress. Therefore, we believe that cooperation with professionals would be a real solution. Make wedding decorations part of your plan, but don't waste too much time on them.
In fact, you can always rely on those who are more creative than you. As newlyweds, you surely have a lot of things to take care of before deciding on the decorations. However, our advice is to leave it to the professionals. After all, it's your day and you should feel cheerful and happy instead of tired and exhausted from taking care of the decorations.