Your wedding day will, without doubt, be one of the most memorable days of your life and hopefully one of the happiest ones too. However, you should definitely try to personalize this day however you can, in order to make it truly unique and special! If you are looking for a very classic and traditional white wedding, then there are lots of venues, outfits, and entertainment ideas out there to fit this convention.
If you are looking for something a little different though, why not pick a theme for your wedding? This could be a movie that both of you are obsessed with, or it could be an era or a country. For example, a 1920s-themed wedding would be extremely iconic. Here are a couple of things that you should do in order to find the perfect wedding theme for you and your partner.
The Perfect Venue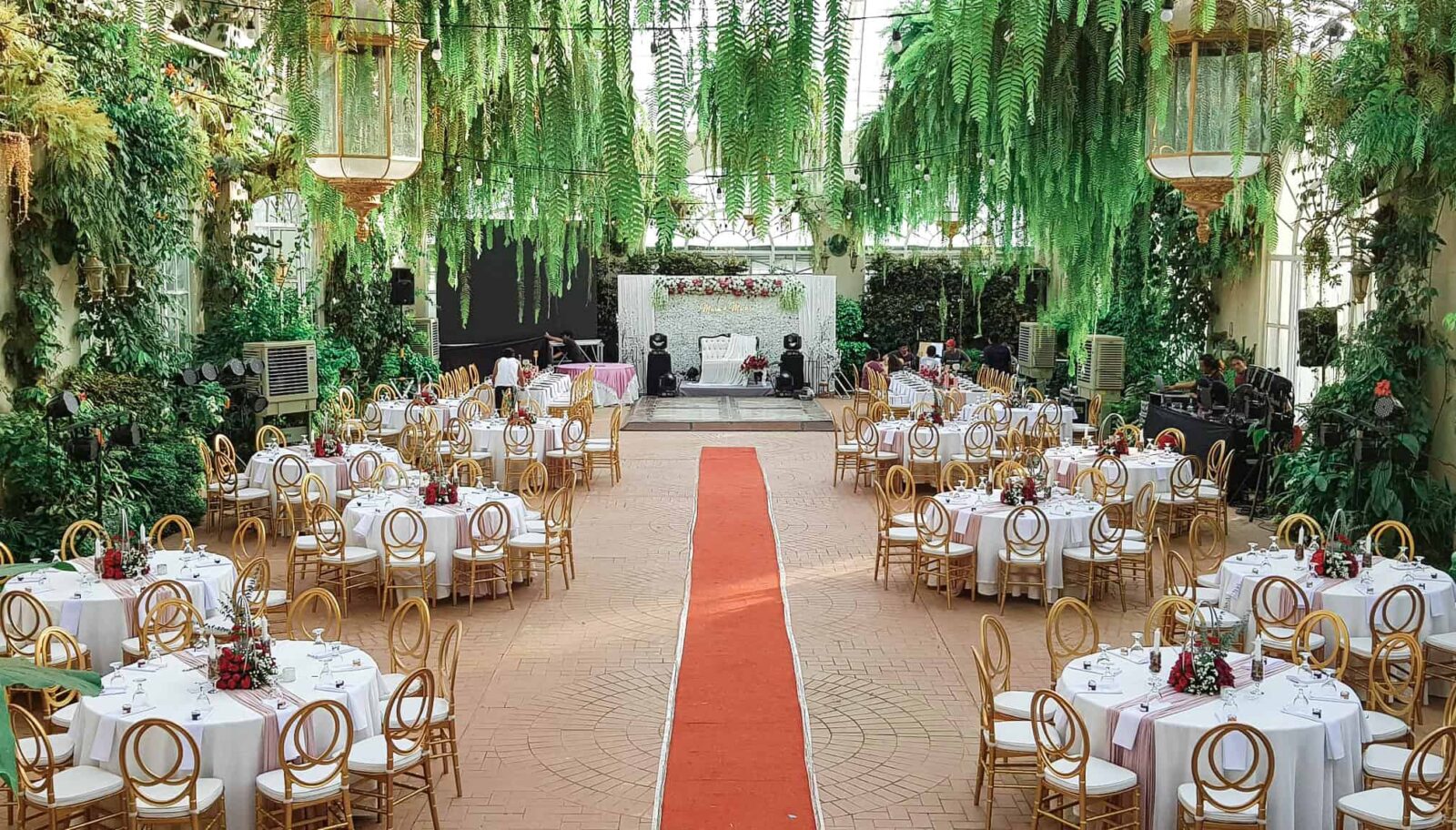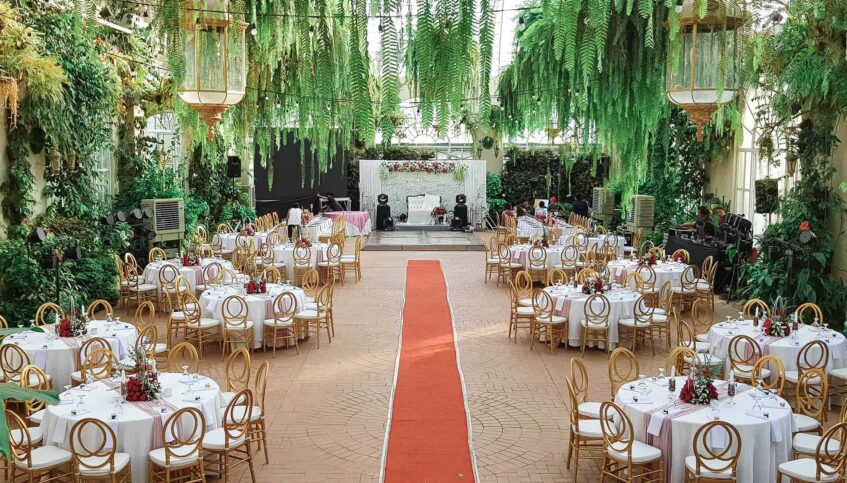 Firstly, the venue is everything if you have a theme. This will remain in your mind as a place of happiness so, where possible, it would be great if you could visit the venue beforehand in order to scout it out properly. Not all themed wedding venues look as though they are themed on first glance – a lot of them can be customised to your vision. Click here to see a sample of a themed wedding venue them. Your theme could even be as simple as having a colour scheme, in order to make the place look a bit more coordinated.
If you do choose to opt for a theme, there are many things you can do with the venue to make sure it follows this. For example, the table decorations can add to the wow factor. You could also consider having a photo area that captures the theme, so that it can be documented in your memories. Having some décor to bring into the venue can really liven it up a bit – why not scatter the place with some personal touches so that it really feels like your own?
An Iconic Outfit
The outfits are essential when it comes to sticking with the theme. This applies to both the couple getting married as well as the guests. One example of a great theme which is also quite broad for interpretation is a 'vintage' theme. Whether you are looking for suits or dresses, vintage style outfits can be found quite easily and the range in styles across the guests will be fun to observe.
Getting your outfit ready for your wedding can often cause a bit of stress due to you wanting it to be perfect for the occasion, so it is advisable to start looking well in advance to avoid disappointment. You can take a few friends with you to help choose, in order to get a second or third opinion.
A Classic Wedding Car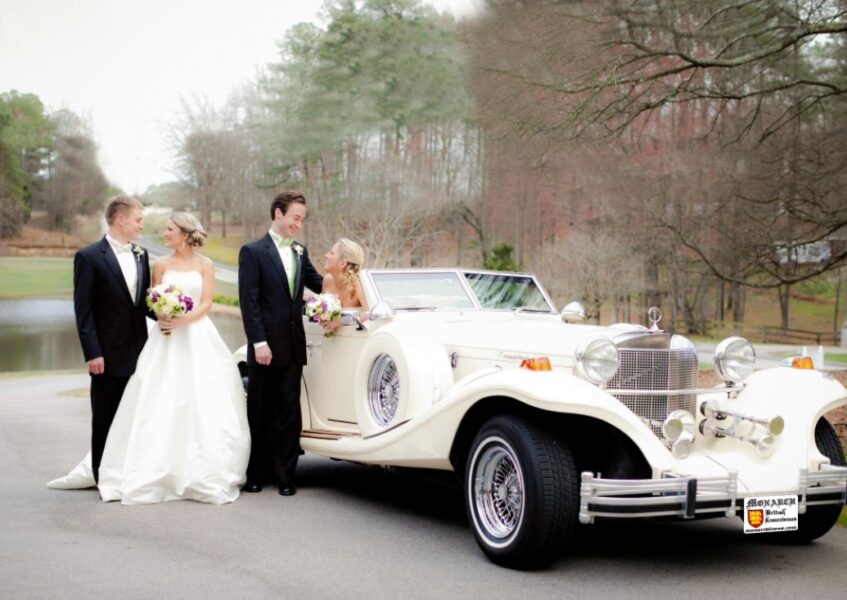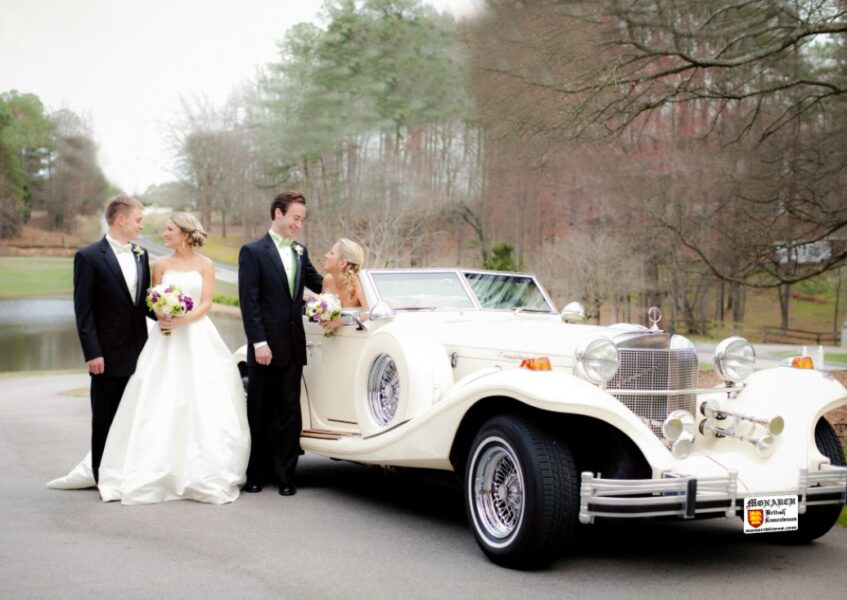 The way you arrive to the wedding must be as iconic as your theme, so consider getting a cool and classy wedding car to fit your theme. Again, this could fit in perfectly with movie themes, colour themes or era themes: this is your time to be the main character so arriving in style is essential!
Here are some great ideas for wedding cars. You need to make sure to take plenty of photographs with the car in order to capture its magic and its place in the wedding. Ideally, the timing should allow the guests to see you arrive at your wedding, so this should be taken into consideration when telling them what time to arrive for.
A Personalised Cake
The cake is often the star of a wedding day, and what more fun could you imagine than being able to get creative with it? There are plenty of talented cake artists out there who can have fun with different designs or could even put their own spin on some ideas you give. If you are truly looking for a showstopper cake, then you should have a look at a few different places and look at what kind of designs they do, so that you will be getting exactly what you hope for.
It is essential to get a good photographer if this is within your budget and you are truly wanting to splash out on your wedding. They can be super valuable in taking pictures that capture the day, with elements such as the cake being important to remember! This way you don't have to rely on the often poor quality photos taken by friends or family – rather, you will have someone there who knows exactly what they are doing and can take a range of photos that are both candid and posed.
Some Fitting Music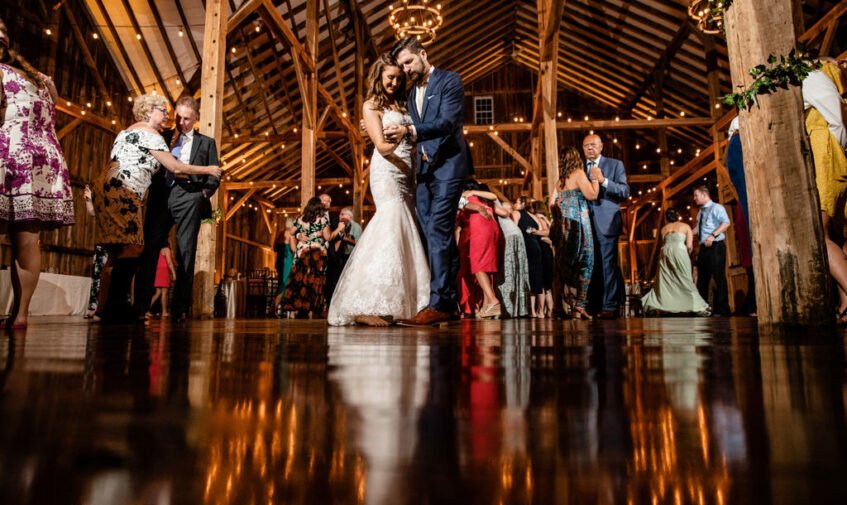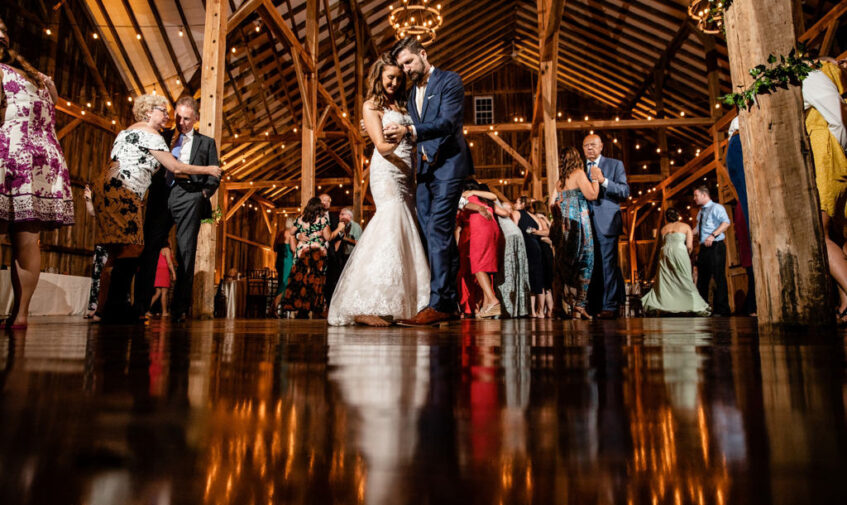 The entertainment will be another important aspect of your wedding day if you are going for a theme. This is your chance to really show the theme and to have some fun, in order to provide entertainment to the guests. One idea for entertainment is music, often in the form of a live band, which can be a great end to the wedding after the ceremony and food. You should make sure the venue is appropriate for this, and that it doesn't have too strict a noise level limit. It also needs some space for dancing, if this is the energy you are seeking.
The entertainment may change depending on whether your wedding is going to be family-friendly, or adult-only, and so might the timings of the entertainment. If you have a close friend or family member who is known as the fun one, they could be a good person to put in charge of the entertainment, as this can also take a bit of stress away from you.
A good thing about having a themed wedding is that it will be completely irreplaceable and iconic. Particularly if you are quite an eccentric character, this is a great opportunity to go wild and plan entirely on your own agenda. Weddings are quite a lot of work, but it certainly pays off, and marrying the person you intend to spend your life with certainly calls for a pretty big and iconic celebration!