Most people will imagine their wedding day to be full of luxury and premium items. However, this event can be very expensive, and there are so many details that you will have to deal with. The key is to start with planning on time and to determine your budget in advance.
The selection of decoration can especially become an issue since people could easily get carried away by adding a lot of expensive items. Keep in mind that there are some more important details to deal with, like paying for food and renting the space, buying clothes, paying for music, and more.
Therefore, if you have a tight budget, trying to save some money on decoration is the first thing to consider. The great thing is that there are some stores where you can save a lot of money while still getting items with a premium appearance, like items that you can find at sziqiqi.com
Besides that, you can always consider making your own decoration. The main advantage of this option is that you can be sure that everything will be according to your preferences. Also, you can save a lot of money this way. Here are some of the best ideas.
Play Around With Balloons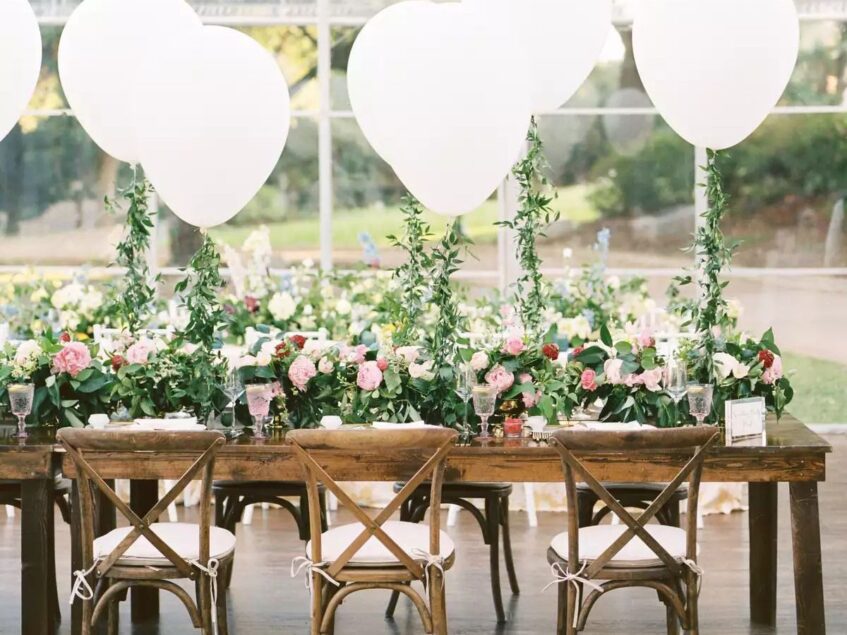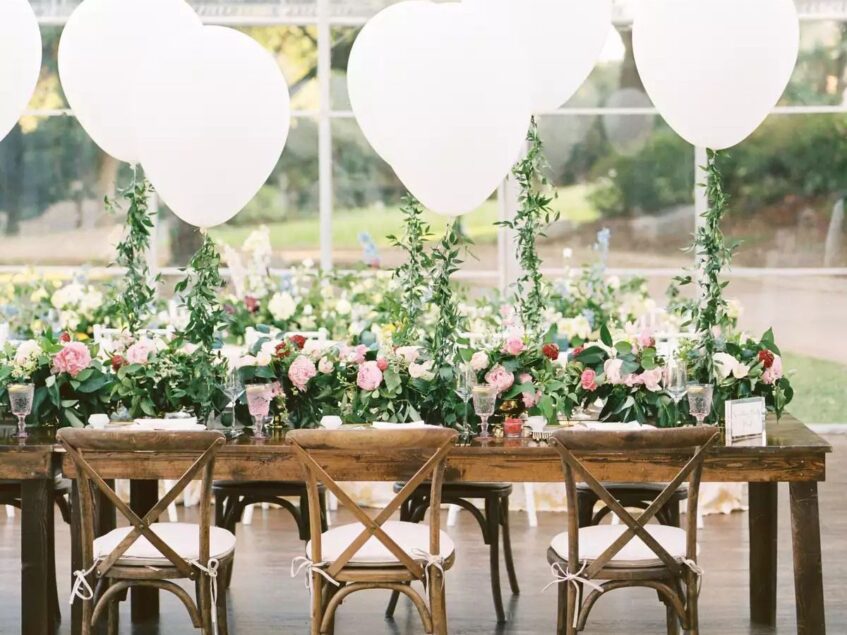 This is one of the cheapest options that you can choose. However, it can help you create an amazing ambient because they are so simple to edit in a way you prefer. The most important thing is to choose the right color. It should be related to the main theme of the wedding and focus on a particular color, like gold, red, or pink.
When it comes to the selection, you should pay attention to choosing a good store where you can get the right quality of balloons that won't pop up so easily. When you find an improved type, you can add a lot of things to them to improve the appearance. For example, if you write interesting quotes. In this process, it is important to write letters before pumping the balloon. When it comes to other details, you can add decorations like zircons and other things. However, be sure to avoid sharp objects that could destroy it.
Buy Flowers on Your Own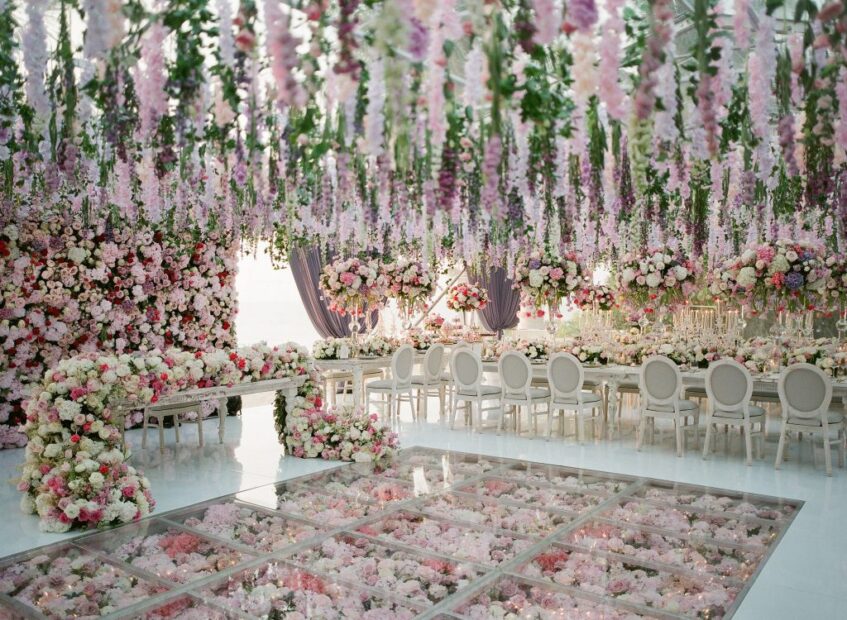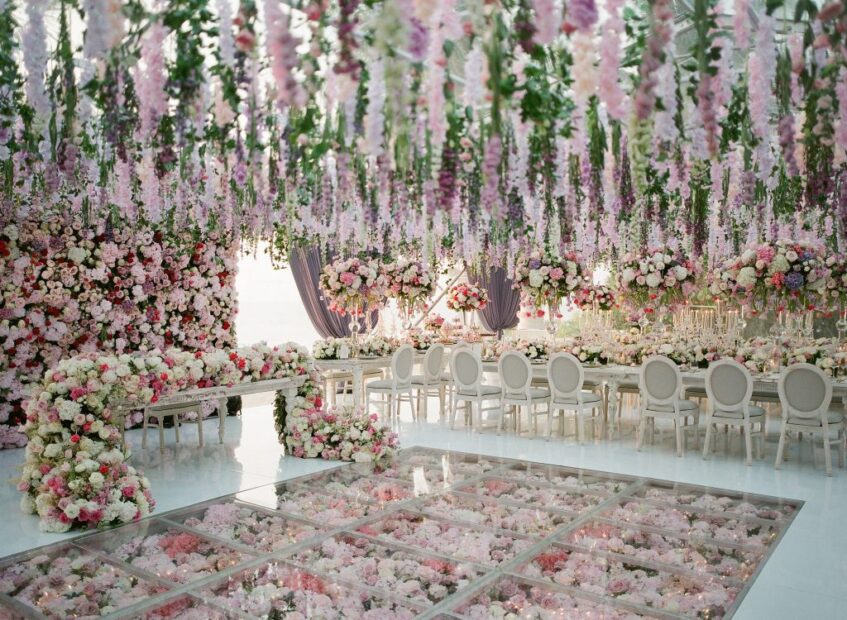 In most cases, people will decide to hire a company that will decorate the area and adds a lot of flowers. However, you can save a lot of money if you decide to deal with this process on your own. However, it is very important to determine the right moment and have enough time to buy enough flowers and place them in the proper outline.
You can find a lot of stores online where you can buy all kinds of flowers. The most important details are the time of delivery and the duration of fresh flowers. If you don't have enough time to deal with this part on the day before the wedding, the best solution is to buy artificial flowers. The benefit is that you don't have to worry about them going dry.
You can combine both fresh and artificial ones as well. For example, you can choose a set of artificial flowers a couple of weeks before the date, and then add fresh ones on the day of the wedding. There are many other cheap solutions that you can choose to add more details, but it depends on your free time and skills.
Various Cheap Items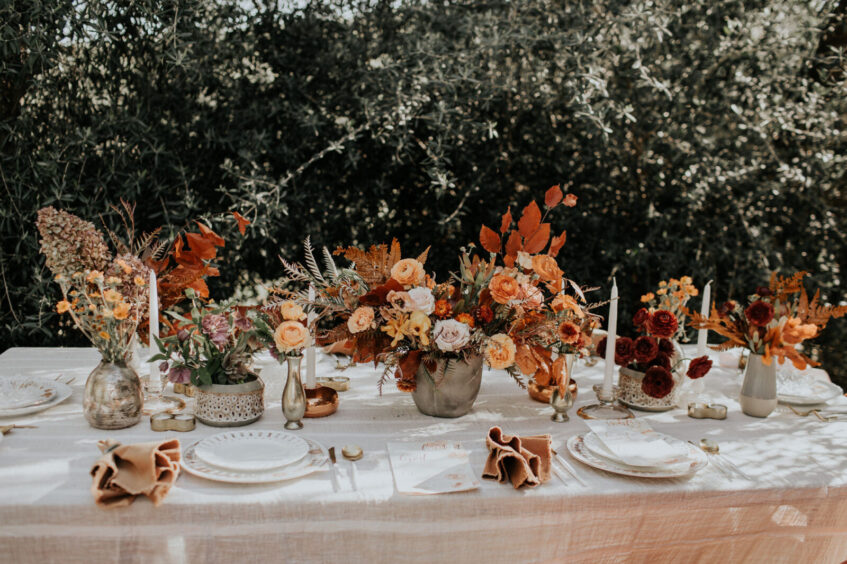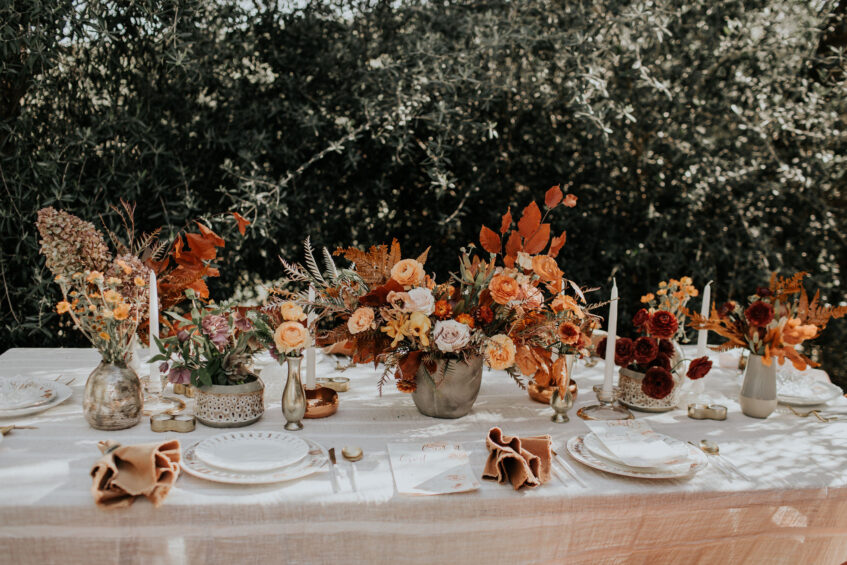 You can find a lot of interesting products in dollar stores and many online stores. The main advantage is that there are numerous affordable items that can provide you with amazing decoration options. You have to know that those services that you can hire to decorate for you are also using these options, and the main reason they are charging so much is that they are providing convenience.
As we already mentioned, the crucial part is to have enough time to deal with this process. In that matter, proper time management will be necessary. The point is to never face a tight schedule because that might lead to issues and mistakes.
When it comes to the selection of details, it is all up to your preferences. Also, it depends on the design of the main hall and the space you rented. You can start with the main hall. In this part, you can add a lot of details like flowers, pictures, confetti, and more. The point is to find a balance and make sure that the decoration is not looking cheap, but also that there is not too much of it.
When it comes to restaurants, you can play around with so many things. For example, instead of buying or renting expensive candleholders, you can add some other type of decoration that will bring the same effects of luxury. For instance, buying fake pearls and spreading them over all tables. You can find some cheap lights that you can attach to walls and curtains to improve the effects even more.
The crucial part is to find the right combination of decoration that will improve the appearance and provide more premium ambient while you won't have to spend a lot of money. Also, be prepared to play around with scissors, tapes, glue, and many other materials.
The Bottom Line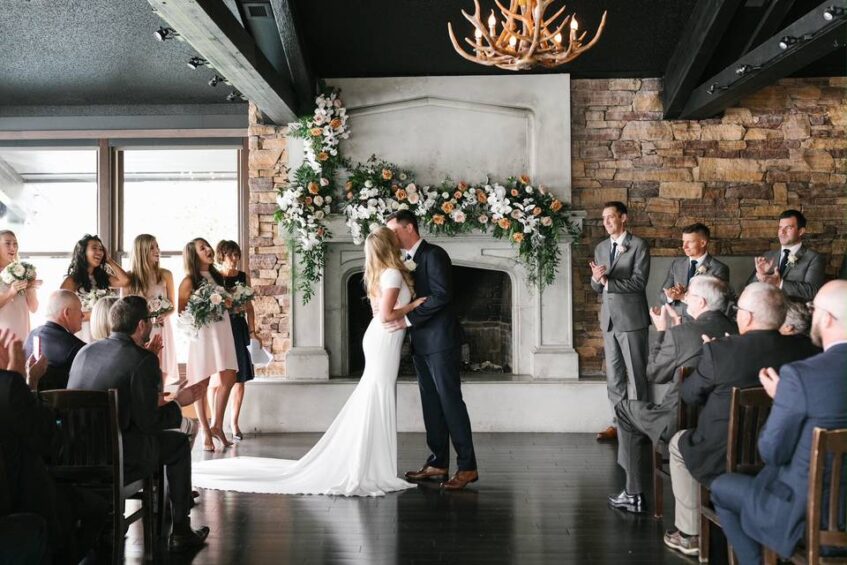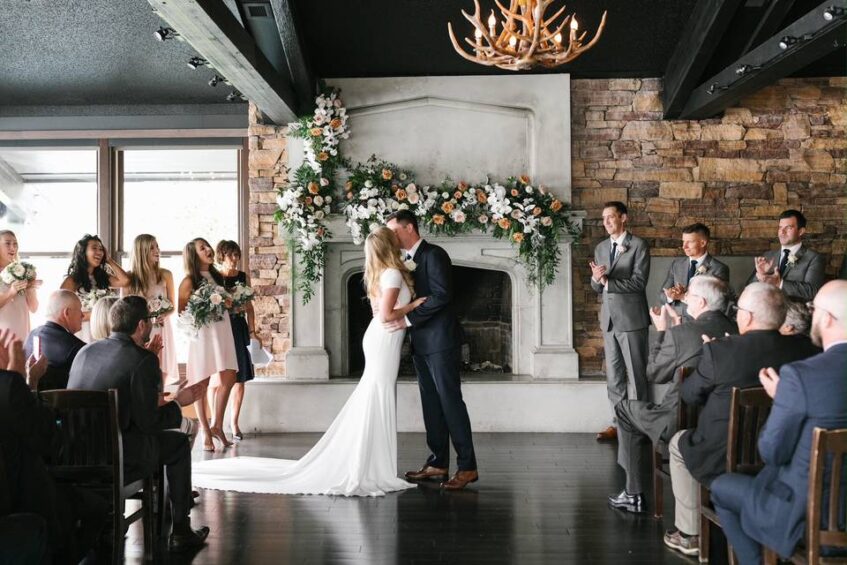 You have to keep in mind that dealing with this part will require some skills and experience. If you don't have any, there is a chance that you will make a mistake, and won't be satisfied with the results in the end. Therefore, consider asking for the help of your friends when you are choosing the materials.
If you determine the right moment and you are sure that you will have enough time for this, it can end as a much better solution than hiring professionals. The reason is that you will make sure that each detail is made according to your preferences. Luckily, the market is full of affordable items that you can use to make an amazing atmosphere for your special day.