According to Statistica, the average wedding costs $34,000, but a lavish wedding could cost two to three times that amount. Couples will spend nearly half of their budget on the engagement ring, venue, live band, and photographer. The venue alone could set you back nearly $11,000.
But don't get discouraged! Any bride or groom can throw their dream wedding on a DIY budget, but you have to get crafty.
Here are 7 ways to save money on a lavish wedding in the US.
1. Buy the Right Engagement Ring and Wedding Band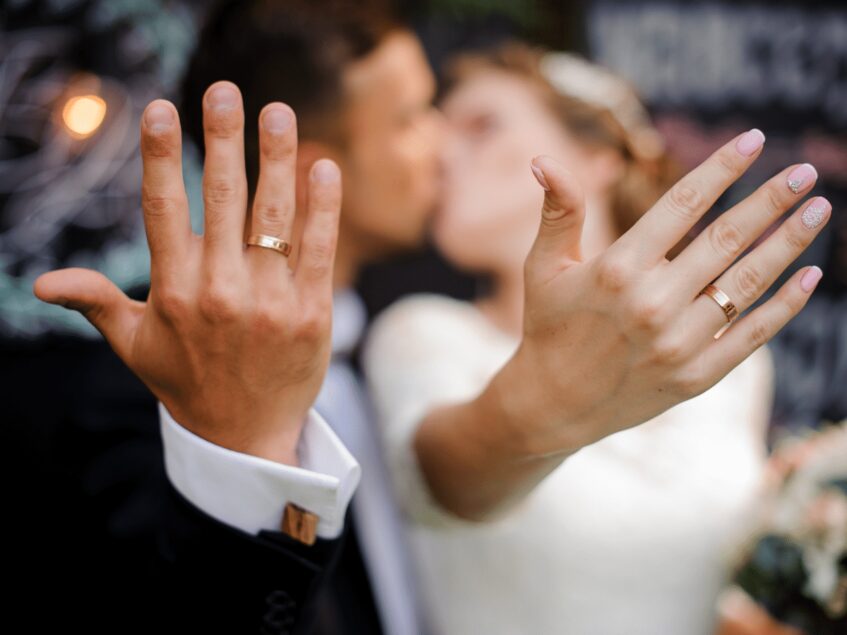 If you're planning your wedding, then you or your partner may already have an engagement ring. But, if you're still thinking of popping the question, consider buying a ring with lab-grown diamonds. They're 50-70% less expensive than mined diamonds and look just as beautiful.
Shopping for wedding bands instead? Go for a budget option. You should absolutely purchase real gold or another hardy material because you want the ring to last, but you can save money by going for something simple or on sale. Make sure the band matches the engagement ring!
2. Share Your Photos Instead of Printing Them
We don't think it's wise to hire an inexperienced or low-cost photographer. Not only will you receive low-quality shots of your wedding day, but it's also unethical to underpay workers. We recommend looking through portfolios online and selecting the right photographer for your day.
You can still save on costs by storing your photos on the computer and sharing them online with your friends and family. For example, Memento's photo-sharing app is 100% free and allows you to create photo albums using templates. This option is cheaper than a physical photo book.
3. Don't Plan a Destination Wedding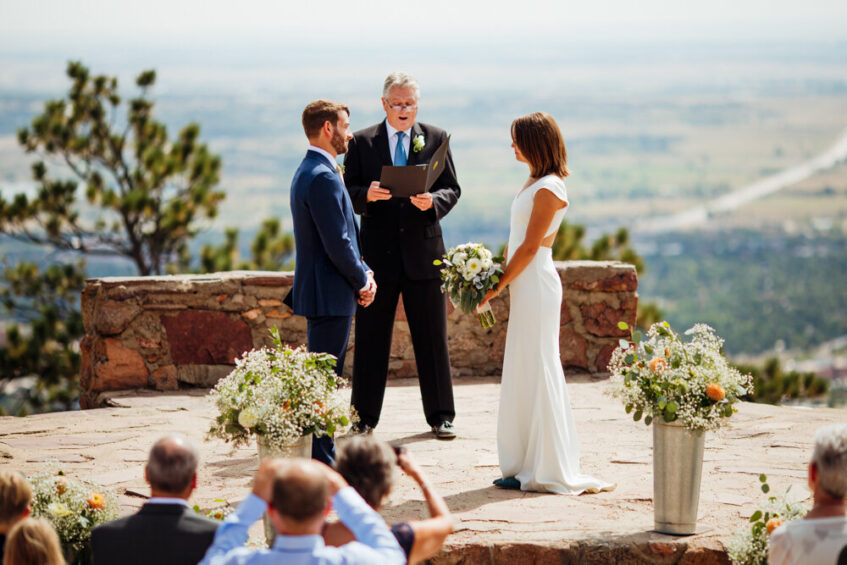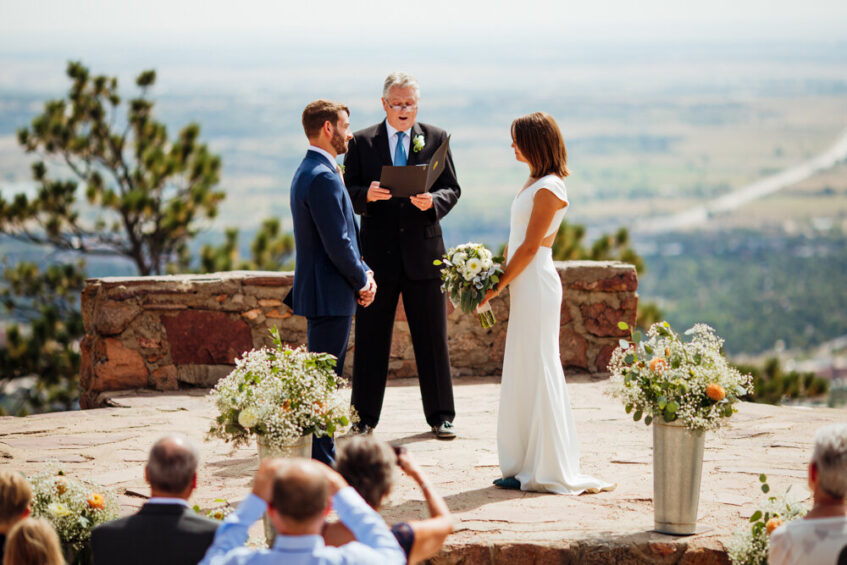 There's nothing more lavish than planning a destination wedding, but it'll be difficult to justify that expense. If you're inviting 167 guests (the average number of wedding party guests), you'll need to pay for all of their flights. And no, you shouldn't expect your guests to spend their own money.
The cheapest option is to have your wedding close by at a non-traditional venue. These include a community center, Airbnb, a cabin, or on the beach. You can rent out a few parks or historical sites, like the Veterans' Memorial Amphitheater in Minneapolis, for around $120 an hour.
4. Hire Wedding Planner or Plan In Advance
Although the upfront cost may seem high, hiring a wedding planner may be worth it if you're short on time and can't compare venues, suppliers (i.e., florists), or event staff (i.e., hair stylists). They can work exactly within your budget and make sure you get what you need in time.
With that said, it's still cheaper to plan your own wedding a year or two in advance. This gives you enough time to make your decorations, make friends with a DJ or hairstylist, and book your venue. You may even be able to learn how to bake a tiered cake that tastes absolutely delicious!
5. Opt for Simple Decor and Flowers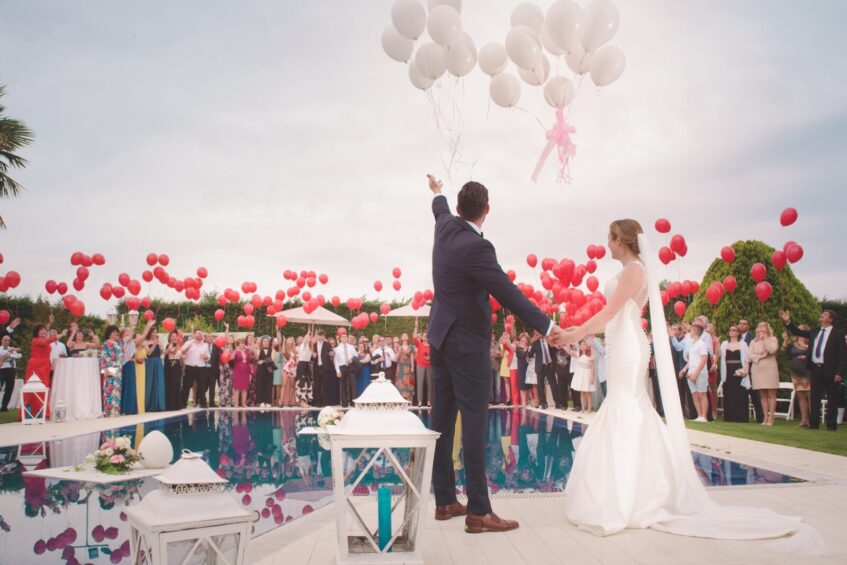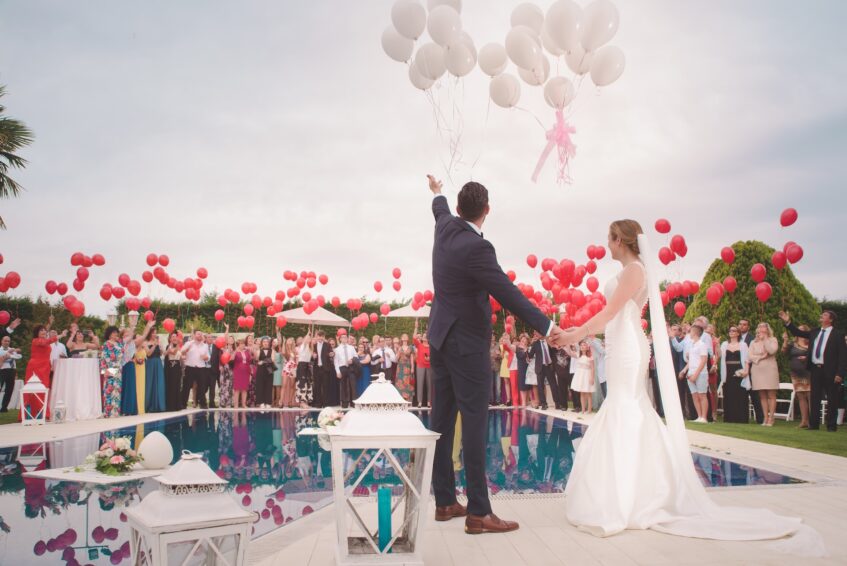 Simple decor often looks more lavish than busy, colorful, or cluttered designs, which works perfectly for your budget. White tablecloths, candles, paper lanterns, eucalyptus napkin rings, and dry flower centerpieces look elegant and expensive but cost nearly nothing to make/buy.
If you're not interested in dry flowers, you can still go for the real deal without breaking the bank. For example, Hydrangeas have huge flower heads, so you can fill a vase with a few, meaning to buy less. Filler flowers, like solidago and baby's breath, are gorgeous and super inexpensive.
6. Rent or Buy a Discount Wedding Dress
Brides can get a designer dress for next to nothing if they rent. Short, simple, or lightweight dresses are usually cheaper, and so are gowns from mass retailers. But if you're dead set on buying your own dress, start shopping in the winter or summer to maximize your savings.
Although it sounds strange, buying a simple dress and customizing it yourself or hiring a tailor to make your own gown is often much cheaper than going to a store. Retailers markup wedding dresses significantly, but tailors only expect you to pay for the fabric, embellishments, and labor.
7. Skip the Rehearsal Dinner (if you DIYed it)
A rehearsal dinner can cost $2,300 and it typically isn't necessary, even at a lavish wedding. It's only necessary if most of your family members are flying out of state to attend or they helped plan your wedding. If you did most of the work yourself, it's not disrespectful to skip the dinner.
8. Research catering options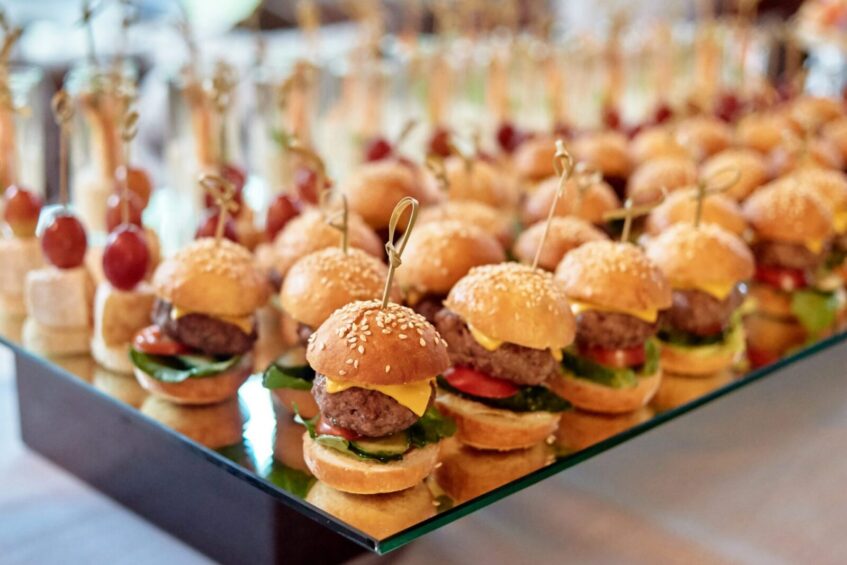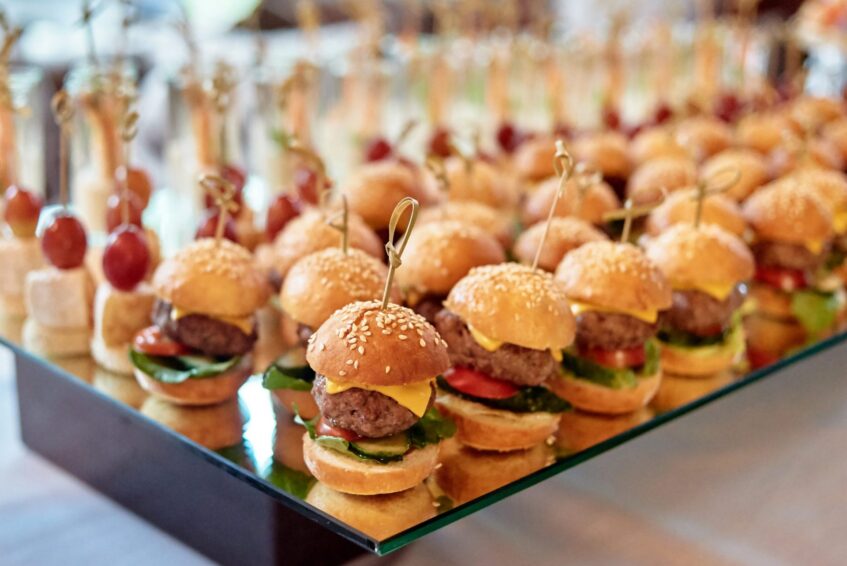 If you are looking to maintain an upscale aesthetic on a budget, consider holding the reception at your chosen venue's facility versus going with an outside vendor. While an outside vendor offers a great opportunity for customization, often venues have built-in catering services with pre-negotiated rates that can save you money in the long run. Make sure to ask about any additional fees for these services.
9. Look into hiring a DJ
When it comes to the entertainment for your wedding, one of the most affordable options is to look into hiring a Disc Jockey (DJ). Depending on your preference, you can choose someone to play music from any genre, providing your guests with an exciting soundtrack as they celebrate. Most DJs come with their own sound system, lights, and microphones – so you don't have to worry about renting out extra equipment. And depending on the DJ you choose, you may even be able to find packages that include special effects like smoke machines and bubbles!
With that said, if your friends or family catered the event, did your hair and makeup, baked the cake, DJed, filmed, photographed, or put up the decor, then you're already saving a pretty penny. You should use your extra funds to invite everyone involved to a fancy rehearsal dinner.