So, you've made the big decision and got the wedding dress of your dreams; now it's time to select some fabulous accessories! Choose wisely: accessories can make a huge difference to the effect and impact of the overall look. Use the guide below to help you choose the ones that are on-trend and showcase both your beauty and that of your dress!
1. Picking a Perfect Veil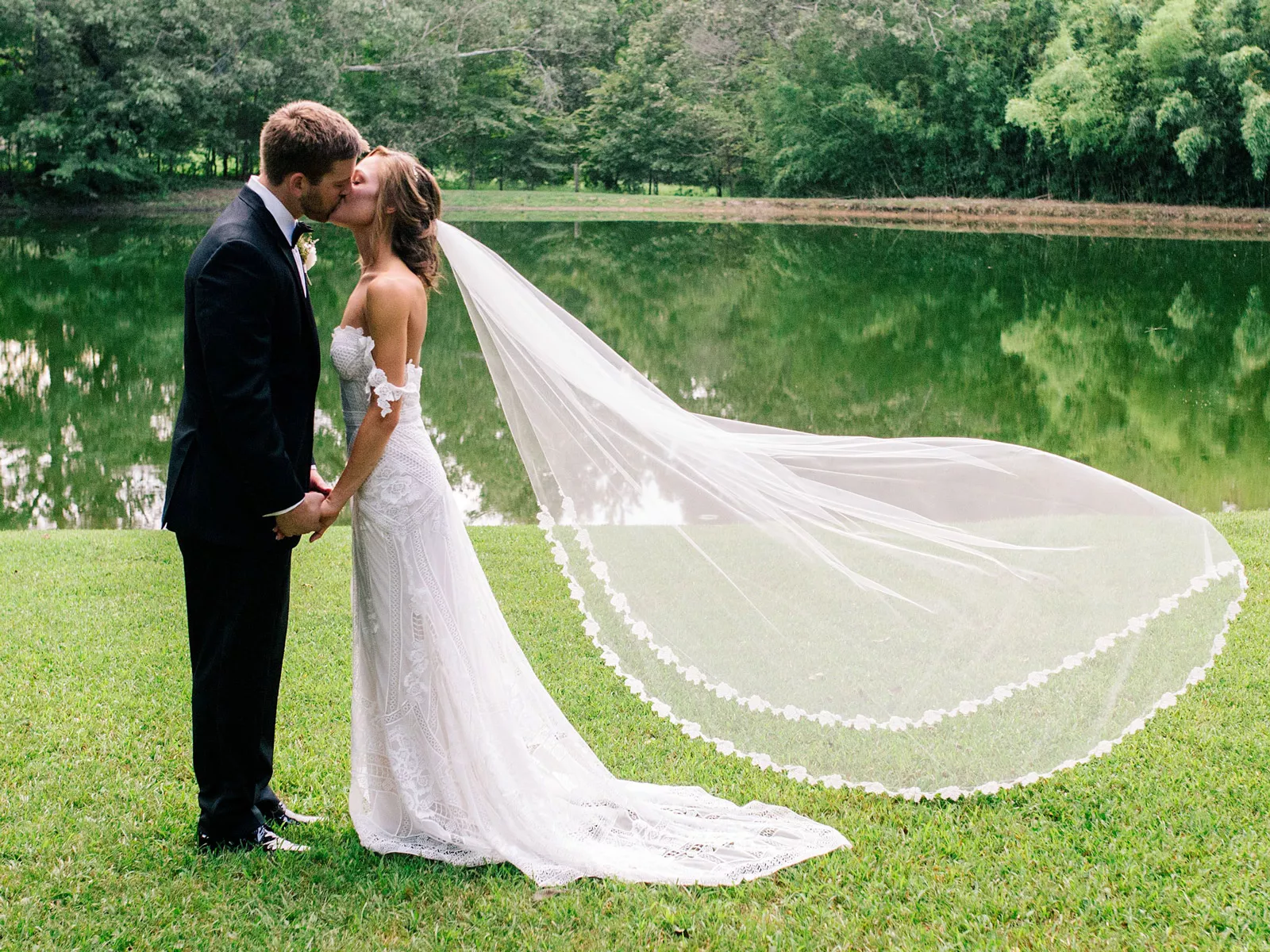 For many brides, a veil is a must-have wedding accessory, but how to pick the right one? When it comes to length, it's usually best to go for a veil that is longer than the train of your gown to make sure that all its intricate details are visible; this also makes for a fairytale, romantic look. If you've opted for a wedding dress with an open back, then consider a shorter veil to show off your natural curves and the cut of the dress.
For a contemporary edge, choose a cape veil, or consider a 'birdcage' veil, which is just a hint of a veil that reaches to either your cheeks or chin. There is no reason to rush with your decision. However, be sure to start looking for the right option on time so you can be sure that you are making the best decision. Use the internet to find various examples and focus on choosing a veil that will be suitable to your constitution and dress.
2. Choose a Classy Necklace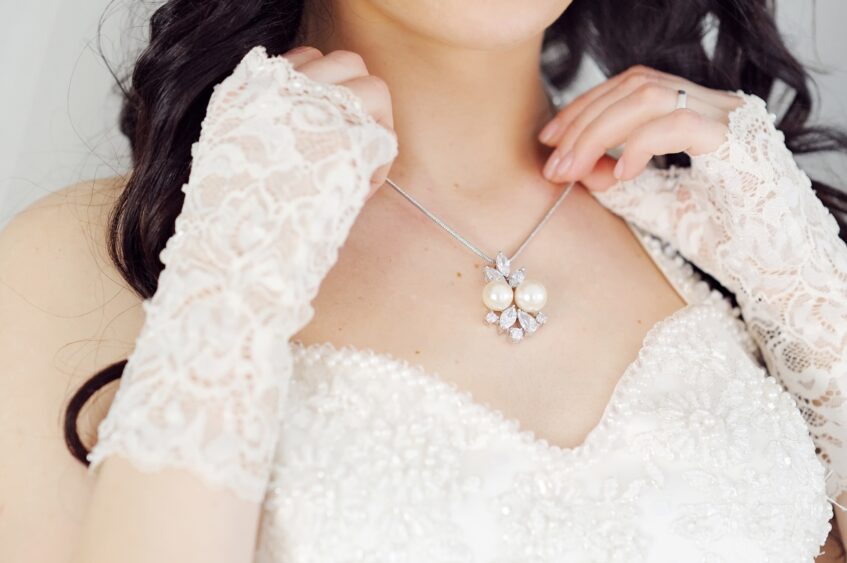 An elegant necklace in a timeless style is the perfect accessory for any wedding dress. Personalized jewelry is huge right now, so why not opt for a name necklace in silver, gold, or rose gold? If you've already picked out other jewelry, then it's a good idea to opt for a necklace in a matching metal to avoid overloading your look: your accessories should complement and help to showcase your dress rather than compete with it.
To help you pick the right metal for your necklace, it can help to consider your skin tone. Cool skin tones tend to look lovely wearing silver or platinum jewelry, while those with warm skin tones best suit yellow and rose gold; those with neutral skin tones can usually wear all colors of metal to equally lovely effect.
The size can also make a difference in appearance. However, there is a lot of space for mistakes when it comes to choosing the right size. It might appear attractive at first, but an oversized necklace could make you look like you don't have much taste in choosing jewelry. The key is to look more elegant, which is the main reason to consider the factors like your skin, color, hair, and other features when you are buying a necklace.
3. Fashionable Flower Crowns
Bridal flower crowns are hugely popular this year and tie in perfectly with the outdoor, backyard, or destination weddings that many couples are opting for right now.
The great thing about flower crowns is that the sheer ranges available, plus the options to customize, mean that they can work beautifully with almost any wedding gown imaginable. Choose big and bright, or subtle and sweet – and if a crown isn't quite for you, but you fancy floral embellishments, then you could add a few simple flower-decorated hair pins to your up-do.
Still, it must be suitable with your dress if you want to secure the best appearance. Wearing a lot of jewelry and a shiny dress with many details, especially if they are in other colors rather than in white would be a mistake if you combine it with flowers on your head.
4. Beautiful Belts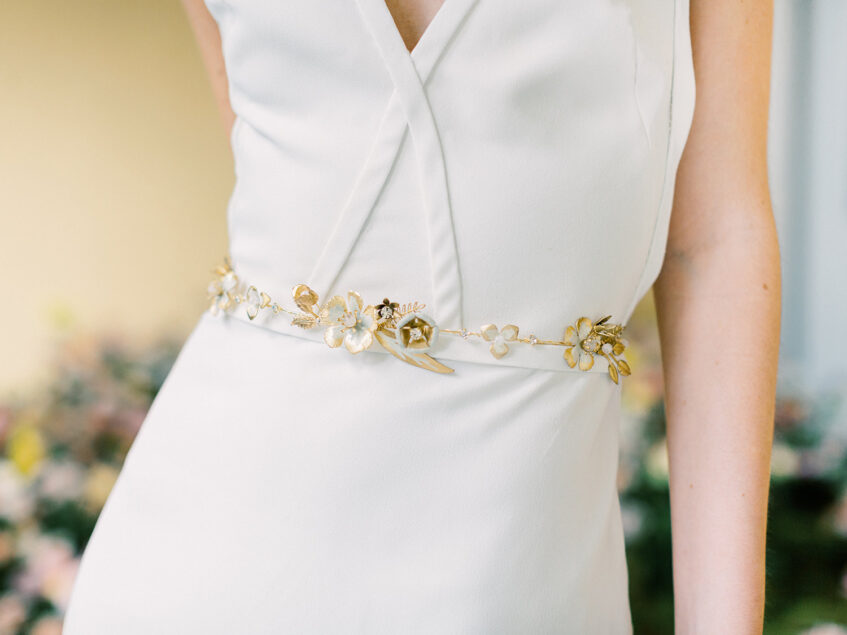 One of the more unusual wedding accessory trends right now is belts; these can make for a striking, contemporary accessory when added to a boho-style dress or a simple-cut gown. Depending on the style and color of your gown, you could select a delicate leather belt in ivory or white or a sparkly banded option.
Alternatively, you could incorporate a sash in place of a belt to create a beautiful silhouette and to add a soft yet unique element to your look. The main advantage of wearing a belt is to keep your dress in a good position, and that would be especially useful if you are interested in those amazing long dresses with endings that can be long more than two meters. Also, it will keep the dress tight with your body, and will help you feel more attractive.
Another excellent combination with an attractive belt would be to pick a purse that will be suitable with the color and design of the belt. It is a great way to include some contrast and make your appearance more unique. For example, if you are wearing a beige or black belt, it would be a great option to wear a purse of the same color in your hands. Our suggestion is to choose some smaller and more delicate purse.
5. Detachable Sleeves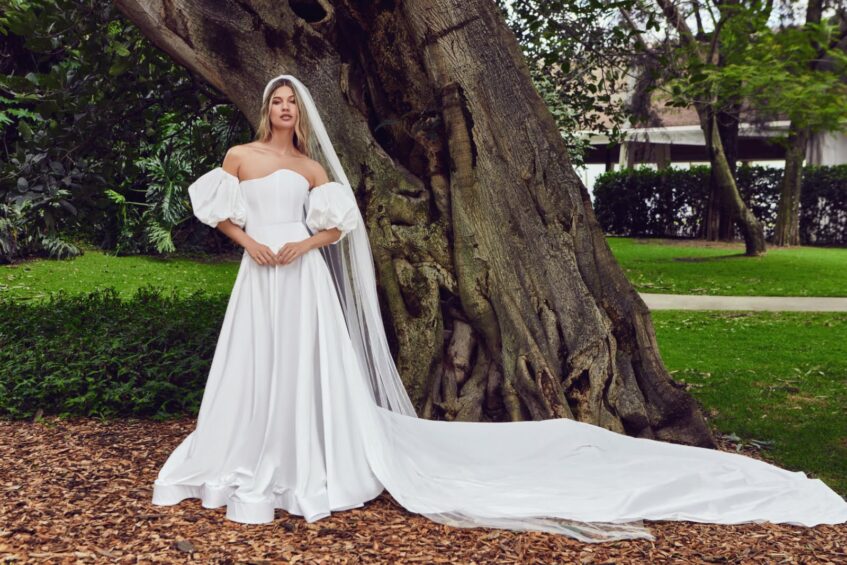 Another interesting 2023 wedding accessory trend is detached sleeves – this nuptial fashion has been around for a little while, but this year expect to see the typical subtle, off-the-shoulder-straps replaced with more unique and creative options. Expect to see lots of large bows, wrist to elbow sheer silk sleeves, or balloon cuts – there is nothing subtle about this season's detachable sleeves!
These types of sleeves may feature the same pattern or embroidery details as the rest of the dress or simply reflect its primary shade, so you can choose according to your preference. This is perfect solution for those interested in choosing something unique since you can experiment with numerous models, different shapes, colors, and sizes.
6. Gorgeous Gloves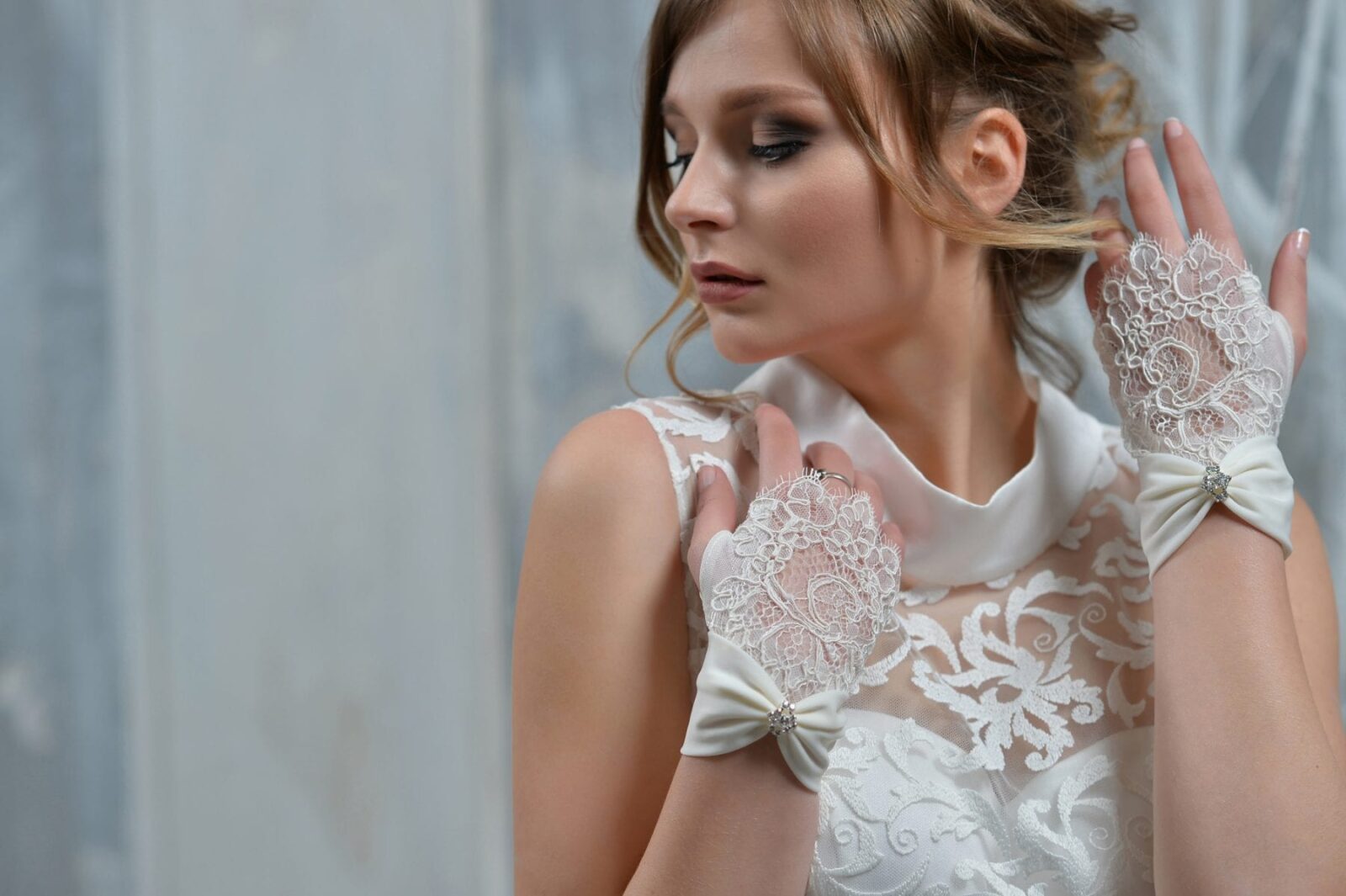 Wedding gloves have long been a popular option for winter brides, but this year gloves will be a year-long trend! Light, sheer gloves are a beautiful option for those getting married in the warmer weather and add a contemporary yet classic look to any dress.
Pretty, intricate lace fingerless gloves are another option, or you could consider short gloves with flower embellishments on the back of each wrist for a fey, delicate look. However, the most popular model is a pair of white classic gloves that goes perfectly with a white dress. This will secure your queen style and appearance at your special day.
7. Incorporate Pearls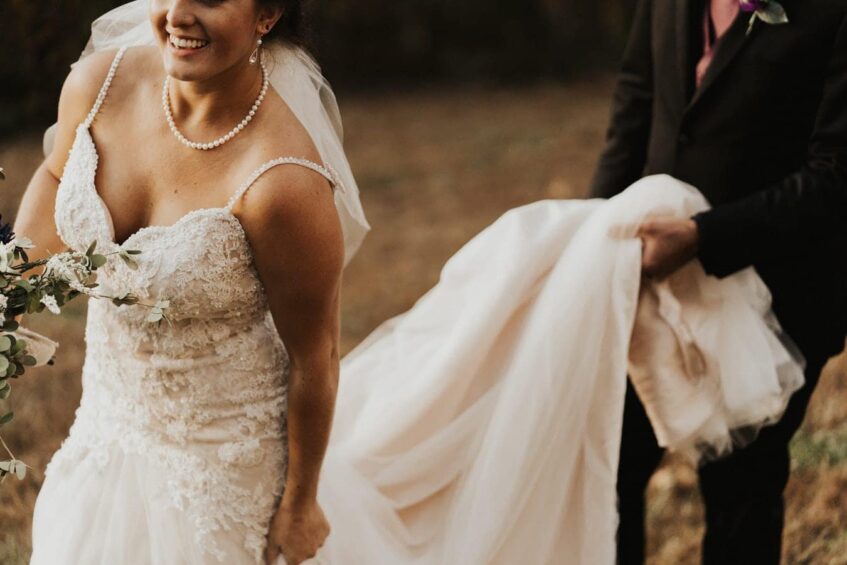 Pearls are one of the biggest pieces of fashion news of the year; they've been popping up everywhere, from hosiery to hair accessories, and they've been especially in evidence in the wedding industry. If your wedding gown features pearl embellishments and you want some accessories to match, then you have lots of options. Pearls can be incorporated into a bridal bouquet, added to hair as elegant decoration, or used in a veil.
If you like the idea of adding a belt to your nuptial outfit, as we mentioned above, then choosing one that's pearl-encrusted is a great way to have this trend feature in your gown.
Timeless pearl jewelry is a beautiful choice, or you could even have clusters of pearls sewn onto your wedding shoes to really embrace this feminine, classic look. The great thing is that there are so many different products available today where you can choose to add pearls.
Last Words
We know how struggling it can be to select the right combination of various accessories that will improve your appearance even more. In that matter the best solution is to start looking for these items on time so you can secure that you are getting the right combination that will be suitable with your outfit.
You can choose traditional stores and online shopping. However, trying something before buying is always the best choice. Therefore, be sure that know the right size and appearance of some item when you are buying it online. This will also help you save some time and money.
So, there we go, the top seven on-trend accessories to wear with your wedding dress! Experiment with the styles that take your fancy to find what works best and makes you feel every bit as gorgeous as you deserve to!