An outdoor wedding is an underrated venue of the wedding, but great nonetheless. It makes you and your loved ones feel connected to nature for the rest of your wedding. A wedding venue in Denver is the perfect place to hold an outdoor wedding. Check StoneBrookManor for more help.
Everyone has the desire to decorate their wedding in the best way that keeps everyone in awe. And for that, you have to be creative and make the most of all the resources you have. Are you wondering how you will do it? Well, for that, we're here to help you!
With our super easy tips given below, we're sure you will have a perfect outdoor wedding with an outstanding decor! So, let's not waste anymore time in checking out what they are!
10 Super Creative Tips to Organize a Perfect Outdoor Wedding!
Weddings are special not only to the couple but to all the people who love them. And most couples desire arranging an outdoor wedding. So, if you are the same and are wondering where to start and go ahead, this is the space that will tell you everything.
Let's check out what the super creative tips are to organize a perfect wedding in the open:
1. Location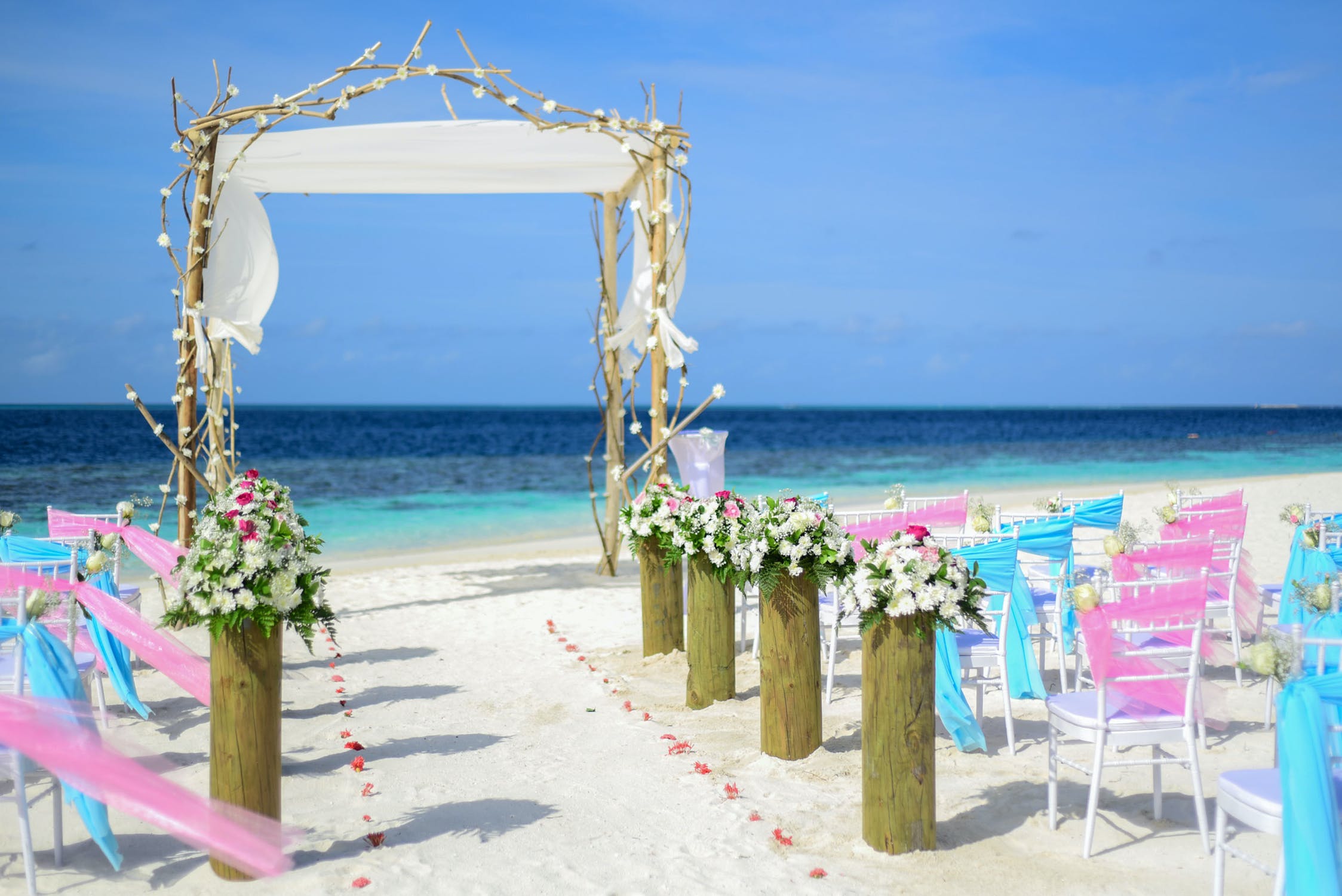 You need to plan your entire wedding according to the location you select. It sounds hectic, I know, but keep the little things in mind. If you choose a beach venue, you'll get amazing sunshine, but a sturdy sea wind can damage things. If you select a winery, you'll get a charming spot, but vineyards can get extremely hot during summers.
2. Costs
Planning an outdoor wedding can be costly. You need to prepare for worst-case scenarios beforehand, and just booking the venue can take out a chunk of money from your budget. So, before making reservations, ask about important things like site fees, extra fees for delivery (in case of remote locations), sanitation service, and parking.
So, be careful about how you plan and how you sort out your budget as it is the most important factor about an outdoor wedding.
3. Lighting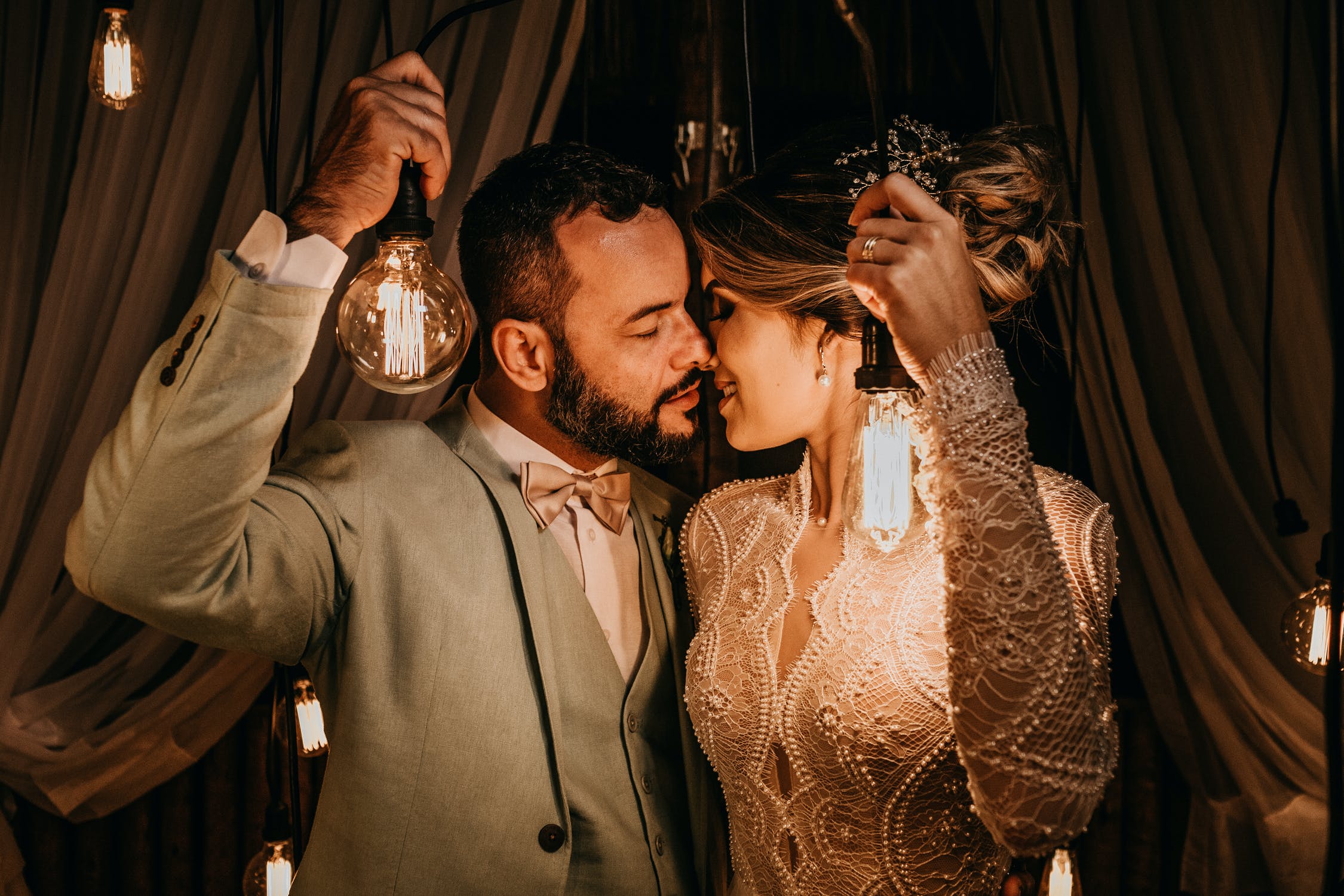 The perks of an outdoor wedding are that during the day, you'll get amazing sunshine, and the beauty of the location will be visible. But what happens after the sun sets? You need to have electricity and generators on your site to keep it illuminated after sunset. Moreover, you need electricity for extra lighting, portable fans, catering needs, music, etc. So, electricity is always a must.
4. Sitting arrangements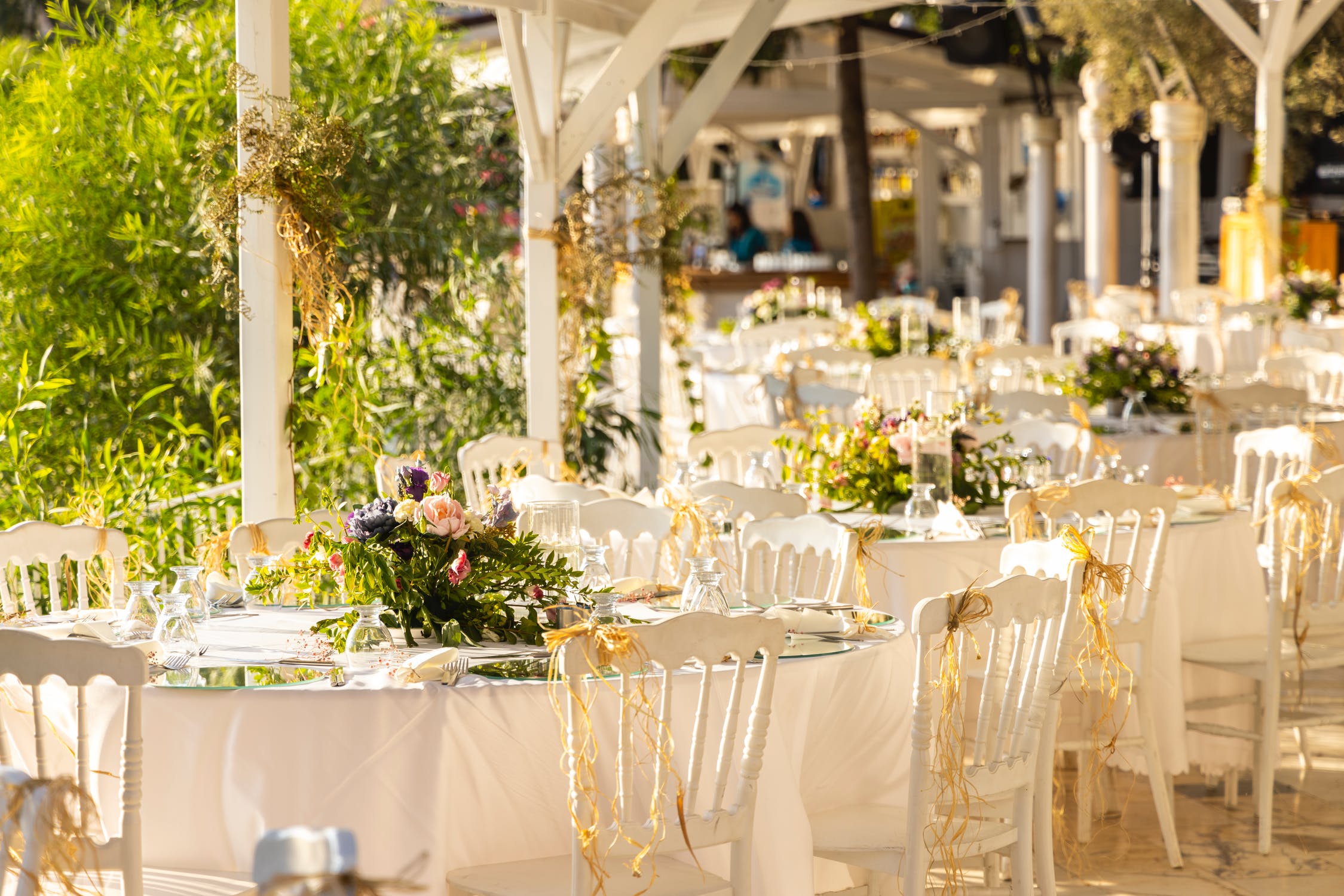 You are responsible for your guest's comfort and well-being during your wedding. Since it's an outdoor wedding, you need to keep in mind that it might rain any moment or become extremely hot and humid the next moment. You can't control the weather, but you provide your guests with umbrellas, towels, and a shade when it suddenly rains and keep refreshments and portable fans ready when it gets unbearably hot.
5. Menu
If you are getting married somewhere warm and humid, keep your food options light. Don't cater to heavy foods, like pasta, and opt for lightweight food like cucumbers and watermelons. You can incorporate cheese in the menu, but you need to be careful about it melting down and creating a mess.
6. Backup plan
You can perfectly plan your outdoor wedding, leaving no room for mishaps. However, any external factor can come and ruin it. So you need to plan your wedding while keeping that in mind. Have a sheltered place near your wedding venue, just in case. So, when it rains heavily, for example, the festivities can be continued inside.
7. Decoration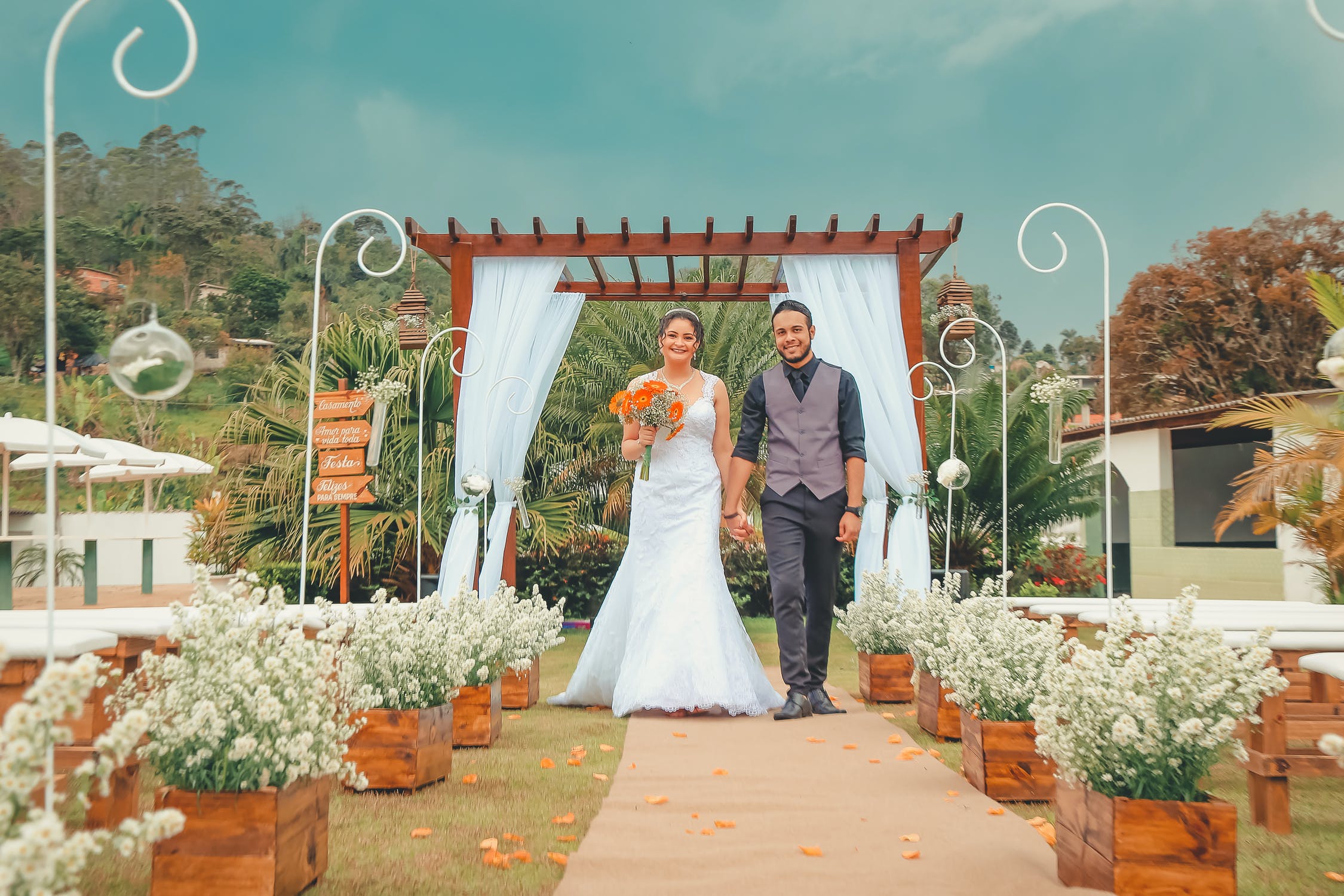 An outdoor wedding means that you can take advantage of all the natural beauty. So, you do not need to spend a ton on decorations. But still, you need to prepare the place for the wedding to take place. Make sure the lawn is mowed, the flowers are in good condition. It will make the place look well maintained.
8. Get a wedding planner
You can't plan everything by yourself. Sure, it's tempting to plan your wedding exactly how you envision it, but it is definitely a lot of work and stress. So, it is advisable to hire a wedding planner. They are professionals and know exactly what to do with a given venue.
They are trained to plan weddings, even outdoor weddings, properly, and the chances of things going wrong will decrease because you'll have a professional-looking over things.
9. Accessibility
You should be sensitive to your guests' conditions. Your venue should be accessible to all types of guests and have specific accommodations for them. For example, take steps to make your venue wheelchair-friendly and senior citizen-friendly. Some facilities can also be included for pregnant women and toddlers. Since you wish that everyone has a wonderful time at your wedding, it is important you look for all the ways to make it comfortable for the people who come to your venue.
10. Season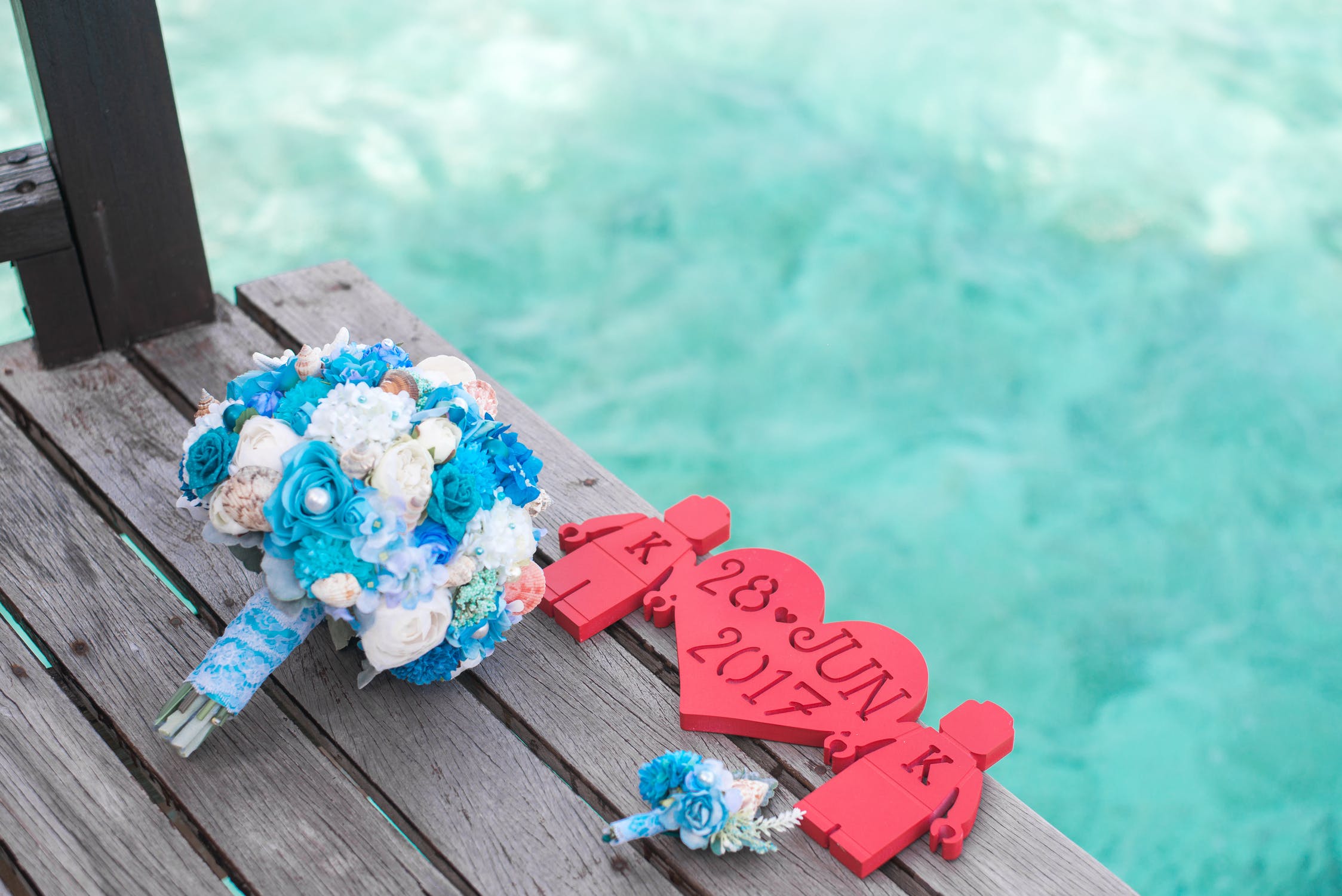 Finally, the last point you need to remember while planning an outdoor wedding is the season. Choose a comfortable season like spring or autumn. Avoid the rainy season for obvious reasons. You can plan a summer wedding but avoid the peak summer months.
Even though the best season to get married is during the summer months, but you can avoid it incase you think of saving on some money. Also, you can plan way beforehand as well if you wish to save some money. Booking during the peak season and at the last minute might result in a massive expense.
Final Thoughts
As we approach the end of our blog today we hope that you have got all that you require to make your outdoor wedding excellent. So, use all these tips and we're sure you'll have a wonderful wedding like no other. Also, don't miss out on telling us what you did for your wedding reception and how the decor turned out to be.