Outdoor weddings are magical, they offer scenic atmospheres that you can add your own personal flair to. The natural scenery gives your wedding photographs beautiful natural backdrops. They also often have a lower price point when it comes to booking the location and planning decorations.
Another factor to consider is how open the space can be for both you and your guests. Indoor venues typically have you set up in one area. In contrast, outdoor venues have more opportunities to enjoy the outdoor venue's grounds. Depending on the location you select, many styles and themes can make your day stand out from the rest.
English Garden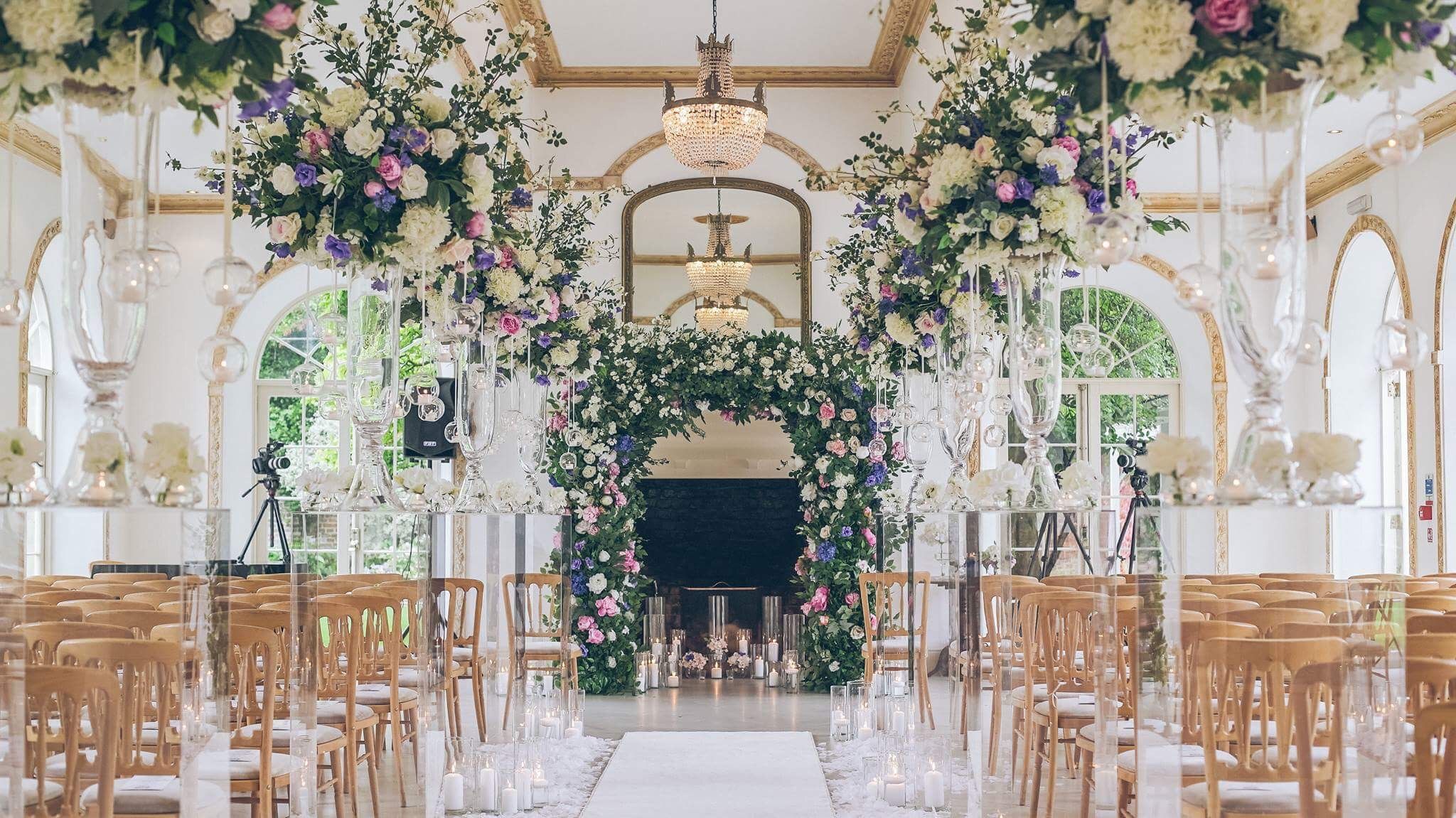 Picture an elegant garden setting such as those featured on TV shows like Downton Abbey, Bridgerton, or the Crown. The elegance of having your wedding in a garden means that you've already got a stunning backdrop of greenery and floral.
For table decorations in a setting such as this, the simpler, the better. Running with the idea of an English garden party, you can utilize tea tins, such as ones from Harney & Sons. The containers are ornate and have a vintage — yet classic — feel to them, and are tall enough to accommodate floral arrangements for table centerpieces. Or there is the more whimsical style of woven flowers with candles placed in the center.
When looking at selecting hors d'oeuvres for guests to sample during cocktail hour, a variety of tea sandwiches means that they can still mingle while enjoying their food.
No English garden party wedding is complete without tea. For a featured signature cocktail, the Earl Grey Tea cocktail is a unique blend. It mixes earl grey tea with gin, lemon juice, lavender, and simple syrup.
To round off the evening, entertain your guests with a croquet game lit from above by strings of lights. Guests can play throughout the reception.
Between the Vines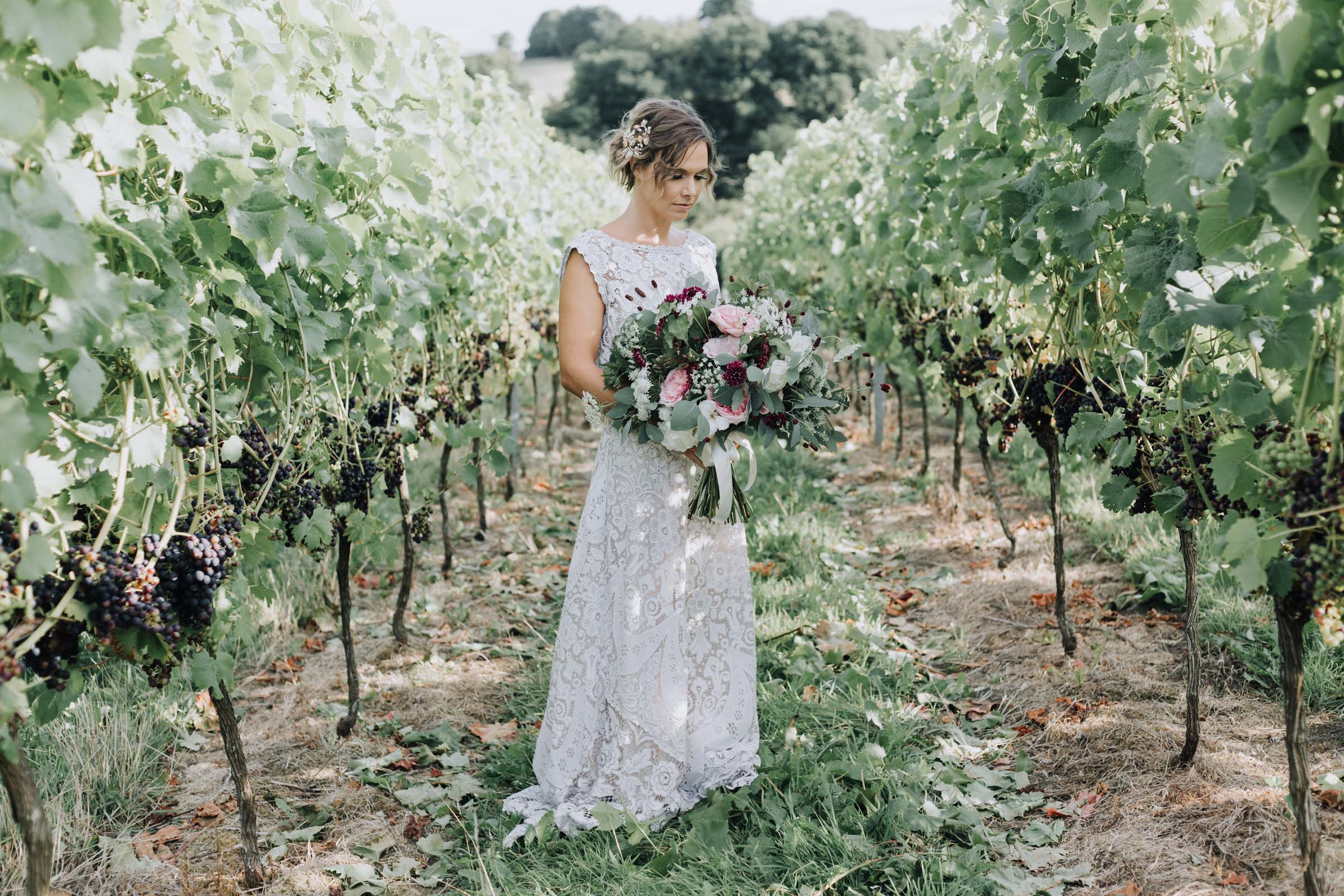 Vineyards have always made for stunning locations for outdoor weddings. The backdrop of the rolling hills and endless rows of grapevines set the stage for an elegant and scenic setting. Both the ceremony and the wedding photographs will feature stunning views.
A vineyard is one spot that is a perfect location for cocktail hour. Guests can stop by several different tables to sample different types of local wine produced from the vineyard. Hors d'oeuvres of caudate boards, mixed with a variety of cheeses, meats, and fruit, pair perfectly with wine.
At the end of the night, send your guests off with a one-of-a-kind gift. Customized wine labels can be ordered starting from anywhere from $30 and up — depending on how many are purchased and the design's intricacy. Printing both of your names and wedding date and location will remind guests of your special day whenever they open the bottle.
Surf, Sand and the Sea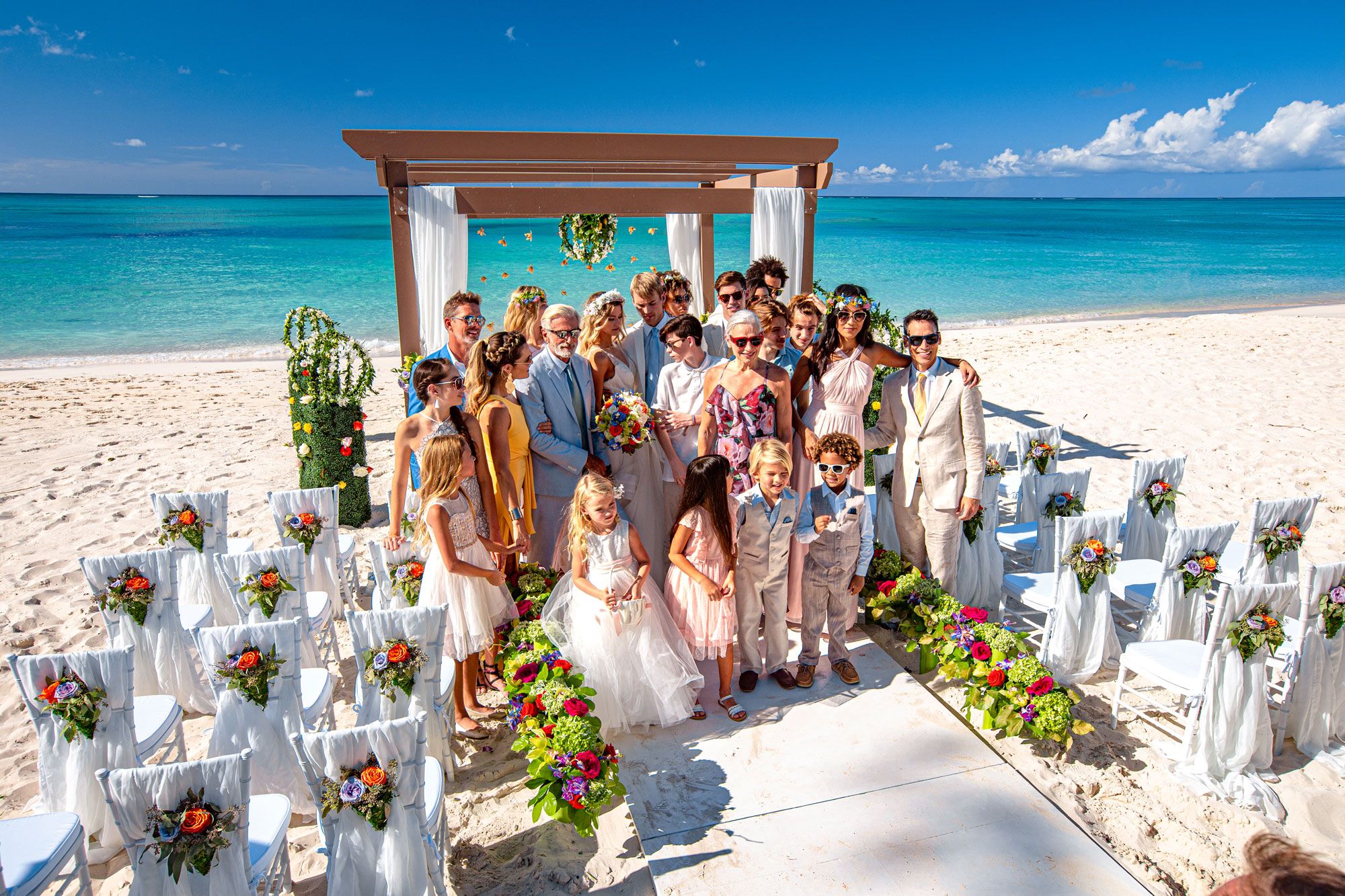 Perhaps one of the most popular outdoor wedding settings is beachside. A ceremony with white sand and rolling waves in the backdrop is a dreamlike setting. Decorations can be as simple as floral arches, floral accents on the chairs during the ceremony, and centerpieces for the tables.
Depending on the beach, photography options are endless, such as using the cliffs or rocks as a striking backdrop — to photos taken by (or in the waves if you're feeling adventurous) the locks. Beach sunsets make for stunning images as well.
When it comes to cocktail hour, refreshing and slightly, tropical drinks can immerse your guests into the relaxed beach vibe. Mojito makes for a light drink with the taste of lime and mint blending harmoniously with the rum. Channeling the ocean, hors d'oeuvres can be a mix of mini surf-and-turf — crab cakes, beef tartar, scallops with rosemary, and marinated steak skewers.
Then comes even more magic. When the sun starts to set, the dance floor can be lit overhead by stunning string lights. After your guests have danced the night away, send them off with something that will remind them of the ocean, such as seashell candles.
Going Rustic
Outdoor rustic weddings have that warm and fun feel to them. Farms and ranches that cater to weddings have elegant outdoor additions to make you and your guests feel like you've stepped out of the city and into your own private rural space. Stringing lights from trees and structures add a warm feel once the sunsets.
One unique way of decorating the chairs used in the ceremony is to decorate them with small bundles or weave through the chair backs of simple local flowers native to the area. Hay Bales can also become a backdrop, decorating them with flowers and using them on either side of a floral arch to create the altar.
When it comes to drinks, offering a mule cocktail in the classic copper mug is sure to impress — the cups can even double as wedding favors, with engravings of your initials and the wedding date. To keep beer and wine cold, all while creating a unique decoration piece, a trough can be filled with ice. The food can take the rustic feel home, think rich BBQ — brisket, pulled pork, and grilled chicken all continue that rustic feel.
Things to Take into Account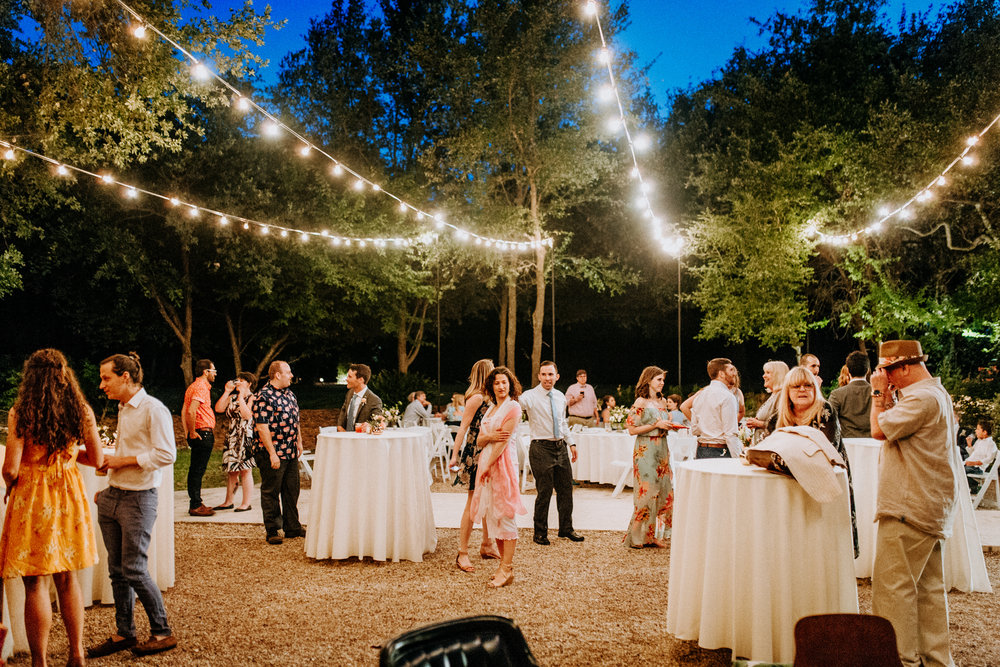 Outdoor weddings can face the unexpected — that predominantly being weather-related. It's better to rent a tent and not need it than have unpredictable weather ruin your day.
Also, ensure that all facility bathrooms are stocked with anything that your guests may need.
Be sure to highlight your wedding location in the invitations, allowing your guests to wear appropriate footwear; no one likes ending up on the beach in stilettos.
For more inspiration on decoration or to view stunning outdoor wedding photographs, see this site.