Planning a wedding is an exciting endeavor, and for many couples in Australia, the idea of an outdoor wedding surrounded by the natural beauty of this diverse land is a dream come true. With its picturesque landscapes, stunning beaches, and lush countryside, Australia offers a plethora of enchanting settings for your special day.
In this article, we will explore some essential tips to help you embrace nature and make your outdoor wedding a memorable and magical experience.
While immersing oneself in the beauty of nature is a key aspect of an outdoor wedding, it's also crucial to consider the practicalities. One often overlooked but essential step for many modern couples is discussing and finalizing a Prenuptial Agreement as a key part of family law.
Just as you'd prepare for unpredictable weather on your big day, a prenup acts as a safeguard for your financial future.
It ensures that both parties enter the marriage with clarity and understanding, allowing you to focus on celebrating your love amidst Australia's breathtaking natural backdrop without any lingering concerns. If you have this part settled, let's see how you can make your big day even greater.
Choosing the Perfect Location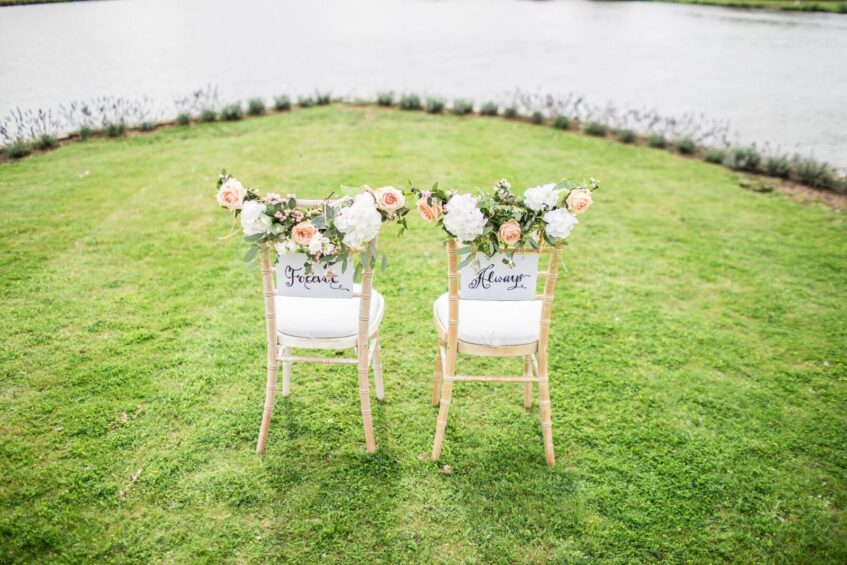 One of the most crucial decisions when planning an outdoor wedding is selecting the right location. Australia boasts a wide array of breathtaking settings, from serene beaches to rustic vineyards, and lush gardens to the stunning Australian outback. Consider the atmosphere you want to create on your special day.
For beach lovers, the pristine shores of the Great Barrier Reef offer a romantic backdrop. If you prefer a rustic ambiance, a vineyard in the Hunter Valley could be ideal. When planning an ideal location hiring an experienced wedding planner can help you explore the best options that align with your vision and budget.
Weather-Proof Your Celebration
Australia's weather, known for its vast contrasts, can be highly unpredictable, even during what are traditionally considered the sunniest of seasons. Given this variability, it becomes crucial for event planners, especially those organizing outdoor events, to have a comprehensive weather contingency plan in place.
One practical solution is to rent a marquee or a clear tent, which not only provides shade but also acts as a protective shield, safeguarding your guests from sudden downpours or intense sun. For those who dream of a beach wedding, it's not just about the picturesque sunset or the gentle waves.
Timing is Everything
The time of day you choose for your outdoor wedding can significantly impact the overall ambiance and feel of your ceremony. Opting for morning or late afternoon ceremonies are popular choices among many couples, primarily because these times offer the perfect natural lighting for capturing stunning photographs.
The soft glow during these hours can create a romantic and dreamy backdrop for your special day. However, it's essential to keep in mind that hosting a wedding in the middle of the day, especially during summer months, can be scorching and uncomfortable for your guests.
Nature-Inspired Decor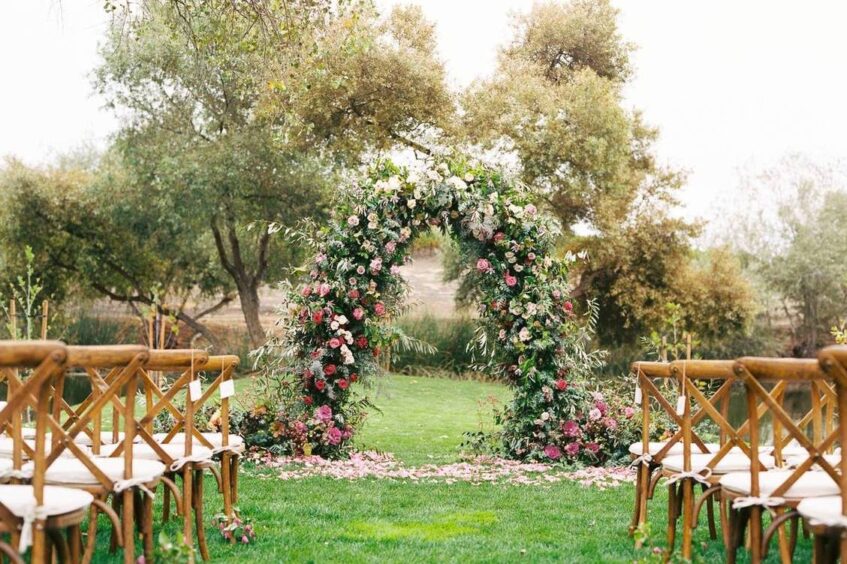 The natural beauty of the outdoors serves as an excellent backdrop for your wedding, so there's no need to go overboard with decorations. Embrace the surroundings and use them as inspiration for your decor.
Incorporate native Australian flowers, such as wattle, banksia, or eucalyptus, into your floral arrangements. Consider driftwood, shells, or native foliage as table centerpieces for a beach wedding.
Comfortable Seating and Facilities
Ensuring the comfort of your guests is of utmost importance when hosting an event. It's essential to provide ample seating for everyone, ensuring that there's enough space for all attendees.
Additionally, it's crucial to take into account any guests with mobility concerns, ensuring that they can easily access seating and other facilities. For outdoor weddings, especially those in remote locations, there might be a need for additional facilities.
In such cases, consider providing amenities such as portable toilets to cater to the needs of your guests and ensure their comfort throughout the event.
The Right Attire
When planning an outdoor wedding, keep in mind that traditional wedding attire might not be the most comfortable choice. Opt for lightweight, breathable fabrics, and choose a dress that suits the location. For a beach wedding, consider a flowing, bohemian-style gown. Grooms can don linen suits that complement the laid-back outdoor atmosphere.
Food and Drinks with a Local Twist
Australia is known for its diverse culinary traditions, and incorporating local flavors into your wedding menu can be a delightful experience. Work with a caterer who can prepare dishes using locally sourced ingredients, such as kangaroo, barramundi, or finger limes. Pair your menu with Australian wines or craft beers to complete the culinary experience.
Entertainment with a Natural Flair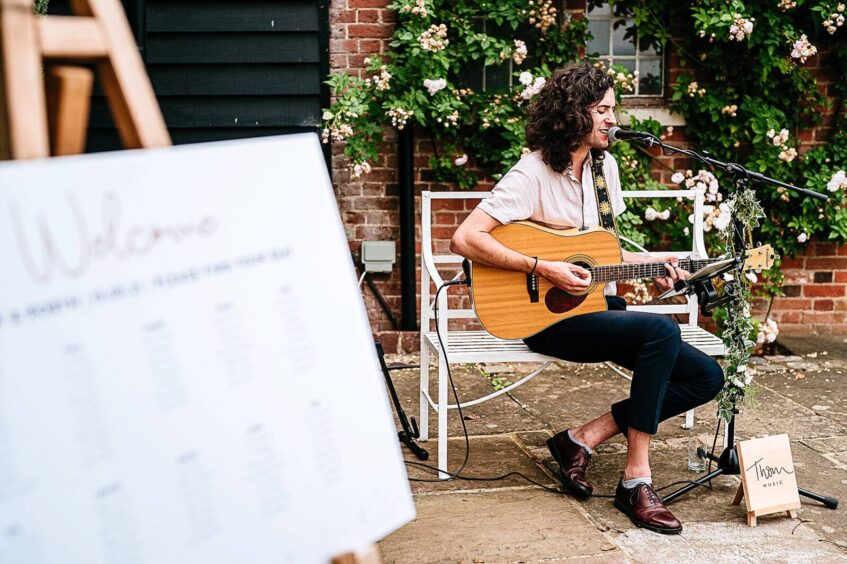 For entertainment at outdoor events, it's essential to choose options that seamlessly blend with the natural ambiance. Acoustic musicians, whether they are solo artists or part of a group, can provide a soothing backdrop to any gathering.
Live bands, especially those that play folk or country music, can elevate the mood and get everyone dancing. Additionally, if you're looking to add a unique and authentic touch to your celebration, consider hiring a local didgeridoo player.
The deep, resonant sounds of the didgeridoo can transport your guests to a different world, making your event truly memorable.
Capture the Moments
Your outdoor wedding is a once-in-a-lifetime event that deserves to be captured in all its glory. The natural surroundings, the sunlight filtering through the trees, and the candid moments shared between loved ones are all elements that make outdoor weddings unique and memorable.
Therefore, it's essential to ensure you hire a photographer who is experienced in outdoor settings. Such a photographer will know how to work with natural light, choose the best angles, and capture the essence of your chosen location.
Australia, in particular, offers a myriad of opportunities for stunning wedding photos, from its pristine beaches to its lush rainforests and iconic landmarks.
Permits and Regulations
Depending on your chosen location for your outdoor wedding, there might be certain regulations and rules you need to follow. You may need to obtain permits or permissions to ensure everything goes smoothly.
Some national parks, beaches, and other public areas have specific guidelines and require approval from local authorities before they can be used for events. It's essential to check with the respective local agencies in advance to avoid any last-minute surprises or disruptions.
Final Words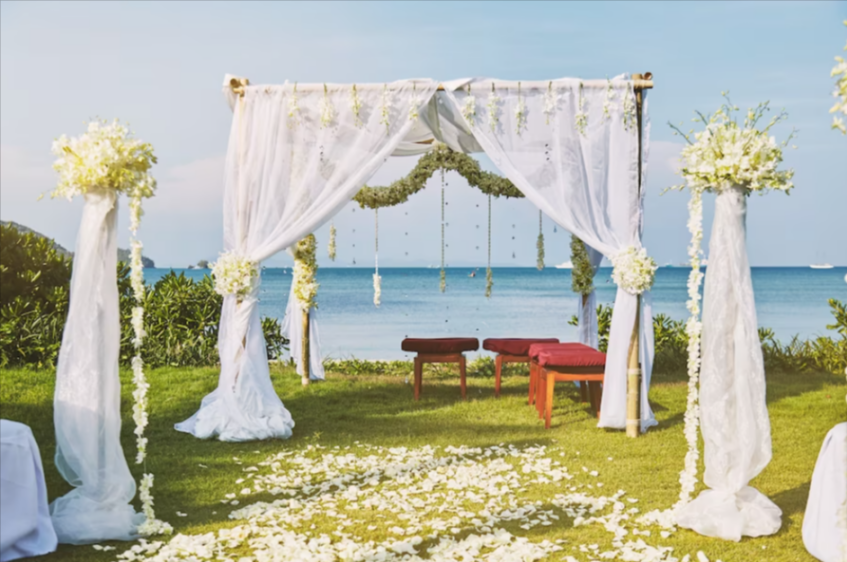 In conclusion, embracing nature on your special day in Australia is a wonderful way to create lasting memories. By carefully considering the location, weather, decor, and all the other aspects mentioned, you can ensure that your special day is as magical and authentic as the Australian landscape itself.
So, take a step closer to nature, say your vows, and let the beauty of Australia be the backdrop to your love story.