Years after the wedding, emotions, and impressions subside, and only photos will remind you of that wonderful day. That's why you need to prepare for capturing wedding photography no less carefully than for a celebration.
Yes, choosing a photographer and location is just part of the hassle newlyweds may face. Thus, check out valuable tips on how to properly prepare for wedding photography and how to behave during the session to get the perfect result.
Create Your Wedding Photo Plan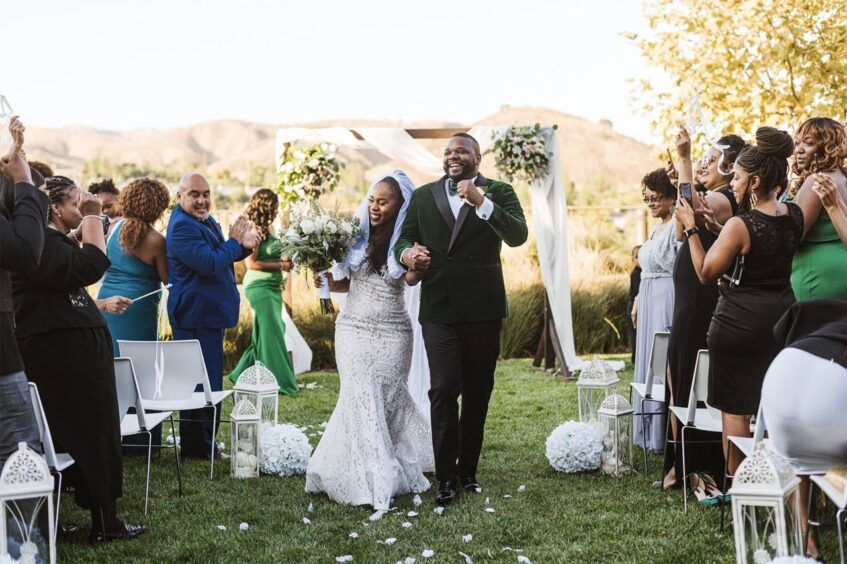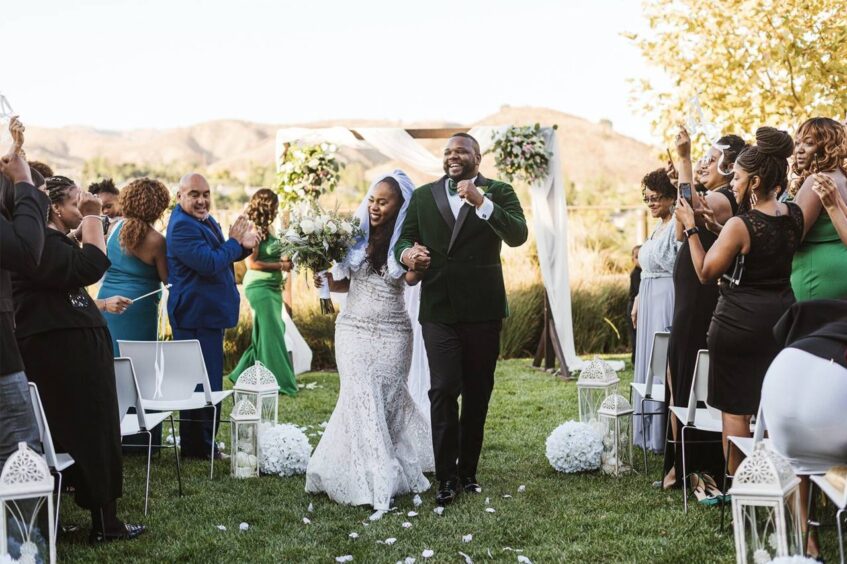 The most difficult thing is to correctly fit the photo shoot into the wedding schedule. Newlyweds want to take pictures in several places, while still being in time for the ceremony and not making guests languish in anticipation. Actually, there are several ways to resolve this situation.
The first is to carefully plan your schedule and think about the proper way to travel, as you need to spend a lot of time on the road. What do we mean?
Couples often use wedding day car rentals to get around the area quickly and easily. Cars for rental are available in 850+ US locations at 14CARS.com allowing you to drive a set of wheels in your desired location.
For example, if you are having a wedding in Hawaii, use the services of dollar rent a car Honolulu Airport. This way you and your spouse will enjoy comfortable transportation, and have one more wedding photography accessory.
The second way to deal with the lack of time is to reschedule the photo session for the next day. You can be guided by the weather, choose even more remote locations, and walk without haste and distracting thoughts.
However, it's impossible to replicate the emotions of a wedding day. Only once do you go through a wedding ceremony and kiss in the roles of husband and wife. That is why it makes sense not to postpone the photo session, but to capture your real wedding feelings and experiences in the picture.
Collaborate with A Photographer
It's not enough to meet the photographer before the wedding once for a brief conversation. As a rule, such an approach to business doesn't give high-quality results. Choosing a wedding photographer is just the first step. Further, both parties must try to achieve the final goal.
The first thing to look for when choosing a wedding photographer is a portfolio. We advise you to use examples of work to explain to a professional what kind of shots you want to get. Look through the photo stories of other couples, select the shots you would like to recreate and show them to your photographer.
If you can't take a test photo, find time to at least have a detailed conversation. The photographer will be able to give you practical advice on important details including clothing, makeup, and things to bring to the shoot.
If you want to get high-quality pictures – trust the recommendations of a professional, as he looks at the task through the prism of the lens.
Determine the Location for The Photo Session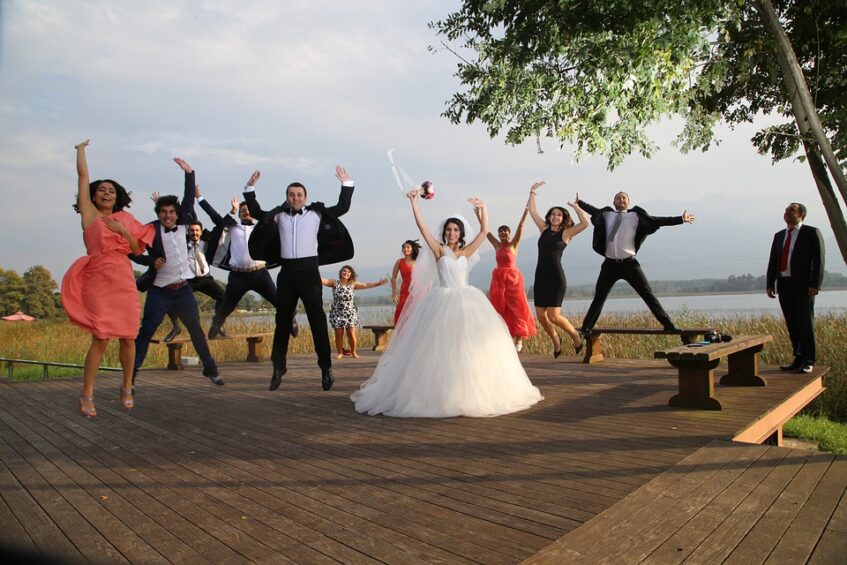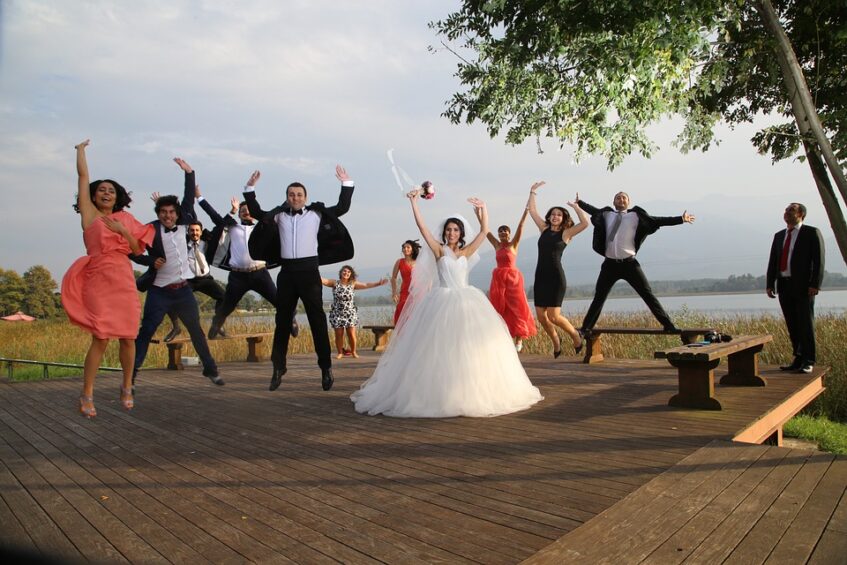 When choosing a location, consider the theme of the wedding and the time of year it takes place. In summer, prefer a beautiful park, field, or sea/lake shore. In autumn, head to the ancient castle. Book a cozy forest house with a terrace for a winter photo session. At that time, the ideal option for spring is a blooming garden.
If you want to have unique pictures in your collection, arrange a photo session in a cave, underwater, or in the forest. In case you have limited time or are afraid of bad weather, arrange a wedding photo shoot in the specially-designed indoor studio.
Select a Stylish Outfit
Choose your outfit responsibly for picture-perfect memories. Clothing for a wedding photo shoot should be both beautiful and elegant, as well as comfortable and suitable for a certain location and style. Here are a few rules to ensure the right dressing approach:
Choose an outfit in accordance with the theme and concept of your wedding. If planning a classic or romantic wedding, opt for a traditional white or pastel dress for the bride and a black or navy blue suit for the groom. Fans of unique wedding ideas can experiment with color, style, and accessories. For example, you can choose a dress in a bright or contrasting color, or add custom details.
Take into account the weather and season. If a wedding photography shoot takes place in winter or autumn, don't forget warm clothes and shoes to match your outfit.
Follow Simple Tips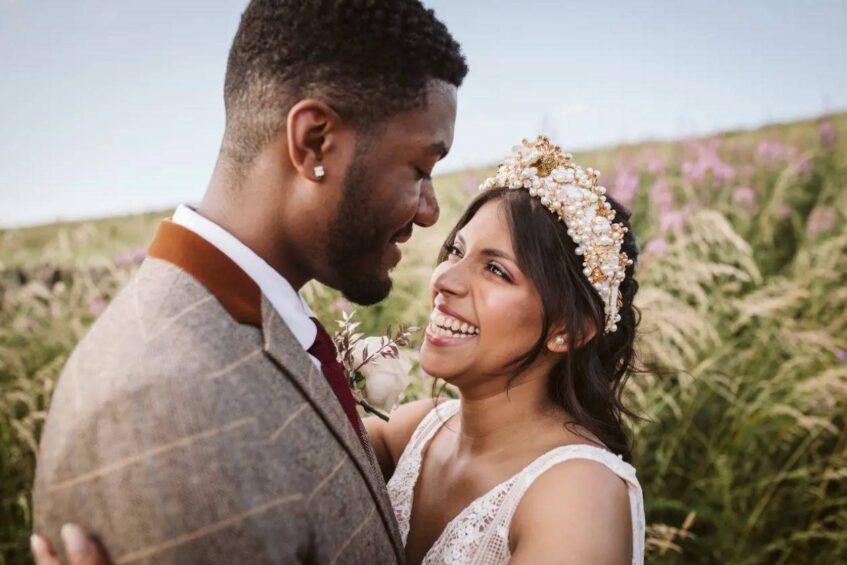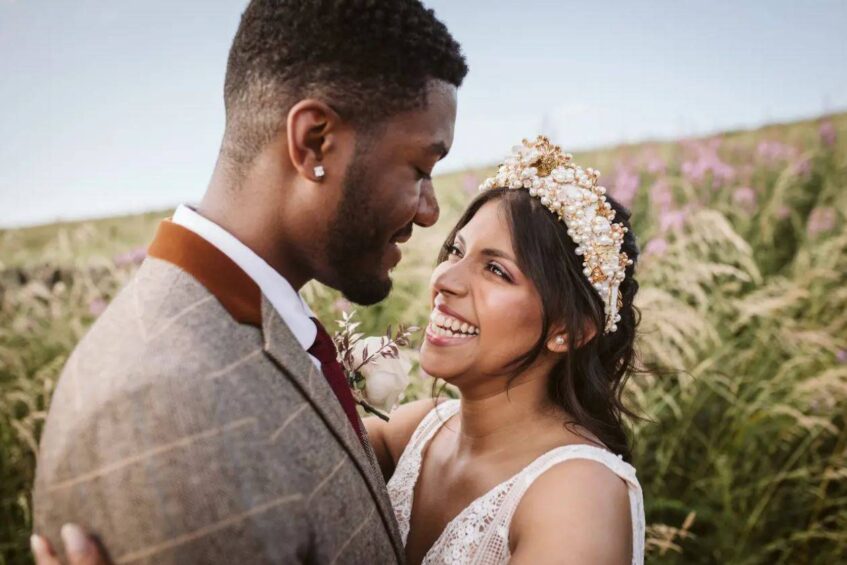 The concept of naturalness is very complex and broad. In order to take good photos, you need to be able to control your body and face and understand how to hold wedding photography props in your hands.
Thus, the main rule of successful photography is to try to act naturally and not pay attention to the camera. But how to do that? The following tips will help you achieve this goal:
Feel free to express your feelings. The more touches, hugs, and exchanges of glances, the better – these actions help to distract from unnecessary thoughts and focus on each other.
Don't forget to improvise. Laugh, jump, run, and act like children. The photographer can't make your move, but the dynamics will make your photos come alive and natural.
Don't lower your head. When walking, look at your feet as little as possible to avoid hiding your face. It's better to look at each other or to the side.
Wedding photos are the memories that will stay with you forever! So, approach it with responsibility and creativity. Choose make-up to highlight your beauty and harmony with your dress and image.
Also, listen to the photographer's advice and take your role in the creative process seriously. And most importantly – be natural and emotional, because this is your day and your happy moment!