Your wedding is an event that you never want to forget again. The love and happiness that you'll feel on the day that you finally get to marry your other half are unparalleled. A special day like this should be celebrated in a way that fits you and your partner perfectly.
Therefore, make your wedding more special by adding some extras to make the reception even more remarkable. Looking for some inspiration? This blog discusses several ways to help you make your wedding unforgettable.
Rent a wedding photo booth to capture memories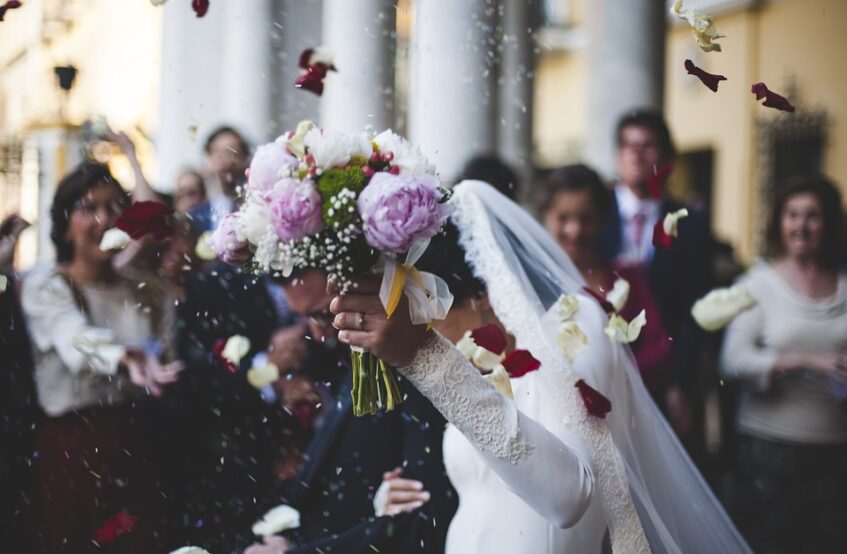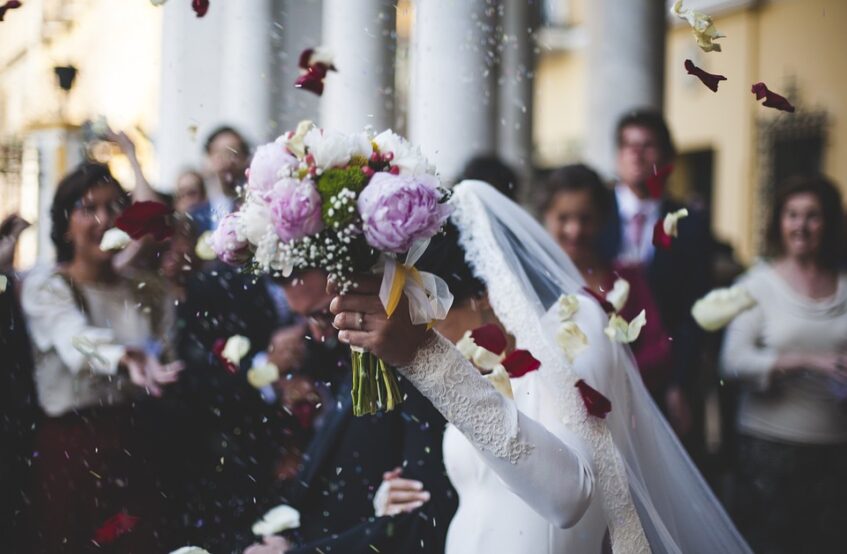 Pictures say more than a thousand words, and to make your wedding truly unforgettable, renting a wedding photo booth can take your memories to the next level. The most important thing to look for is a photo booth with a high-quality camera. You don't want to give blurry pictures to your guest that will likely end up in the trash.
Some photo booths offer special filters that can be applied on the spot, and the choice between color or black and white pictures. You can also opt for a photo booth that comes with props, to make your photos extra special. If you want to customize your photos, most photo booths offer the option to print your name and wedding date on the pictures.
Cool down your guests with cocktail-style popsicles
If your wedding is taking place on a hot day, there is nothing more important than keeping your guests hydrated and cool. Why not spice it up with some popsicles for adults? Popsicles for adults contain alcohol and are often flavored after popular cocktails.
Choose a nice rum, lime, and mint mojito popsicle or sweet orange, tequila, and grenadine-flavored tequila sunrise popsicle. There are many flavors to choose from and many combinations to make. Your guests will be happy and hydrated with these special treats. Of course, have some options for those who don't drink by offering mocktail-style popsicles.
Switch your sit-down dinner for a private food truck festival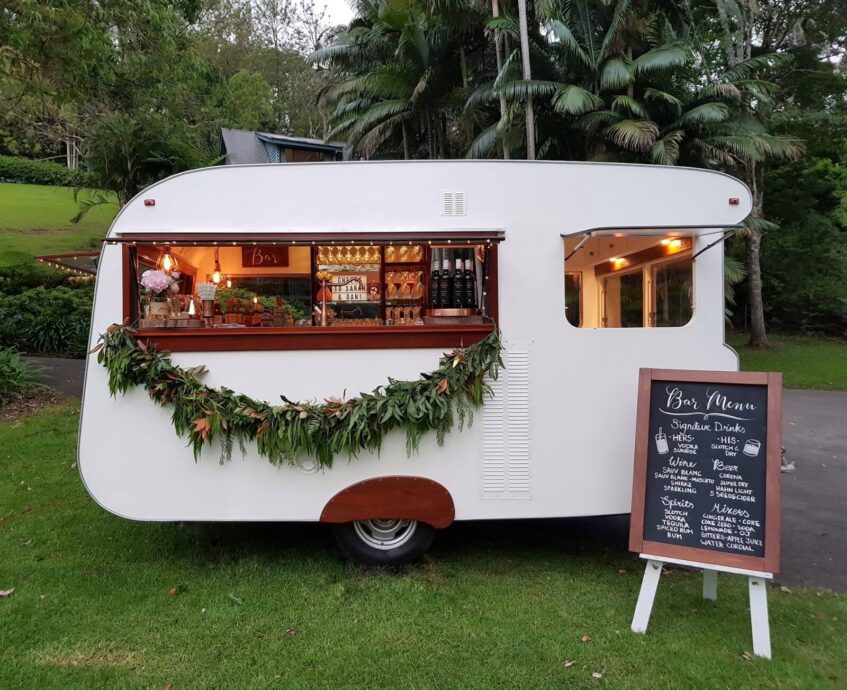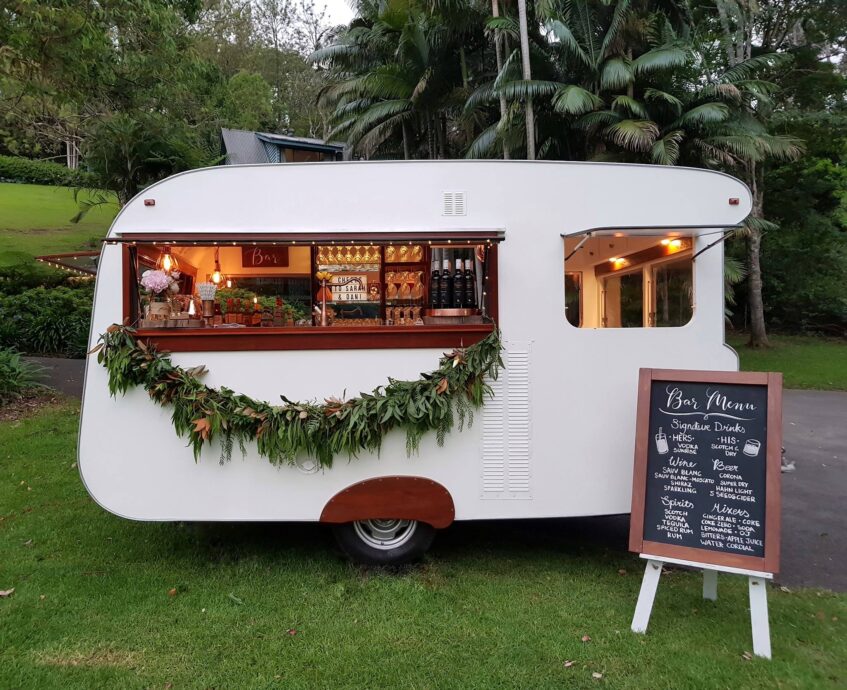 Are you having a big wedding with many food preferences to keep into account? Why not make it easy and organize your food truck festival? Food trucks offer a wide variety of food and the offer can be adjusted to your taste.
Fried food, Asian food, vegan or vegetarian food: it can all be offered by hiring several food trucks for your wedding. Make sure you have a good balance between healthy, unhealthy, sweet, and savory food, and let your guests pick whatever they want.
Food trucks are also a good way to bring several cultures together by hiring food trucks that represent your culture. For example, offer Mexican food trucks and Indian food trucks for a Mexican-Indian wedding. In this way, all of your guests will be able to eat food from their own cultures and try a bit of your significant others' culture as well.
Before you hire food trucks, inform your venue and make sure that there is enough space and power capacity to facilitate several food trucks.
Instead of a cake, add a dessert bar
Wedding cakes are often very expensive and you can only choose a limited amount of flavors. To satisfy everyone's craving, why not have a dessert bar instead? A dessert bar allows you to offer a variety of desserts that cater to different tastes and preferences.
You can include cakes, cupcakes, cookies, brownies, and other treats. By offering a range of options, your guests can indulge in their favorite desserts and find something they enjoy.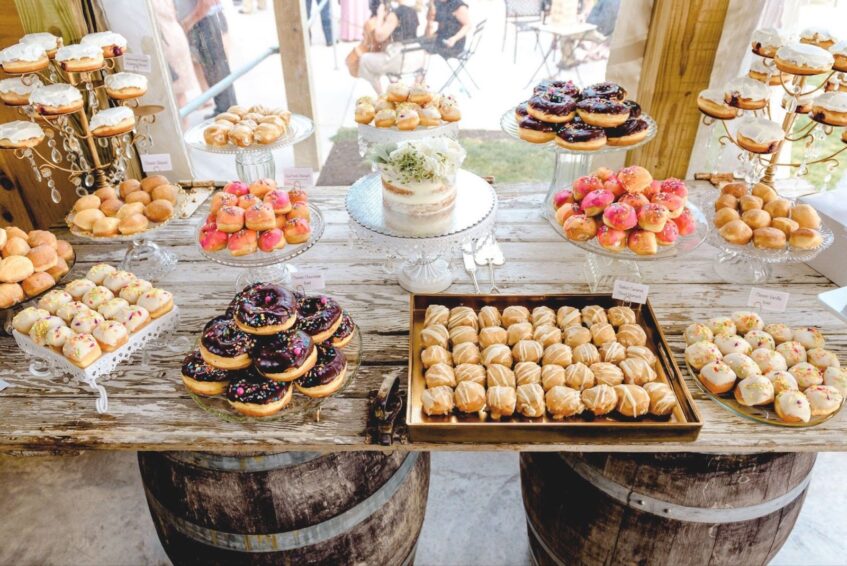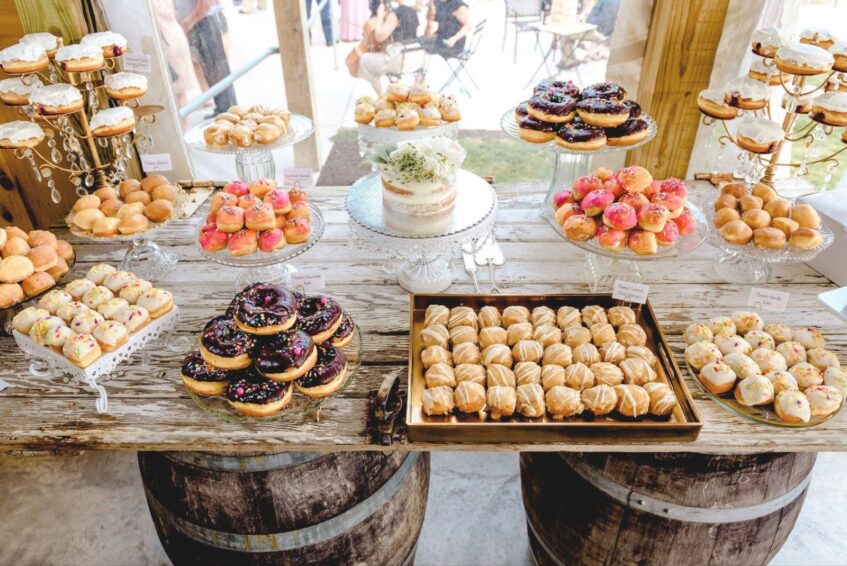 A dessert bar can be fully customized to fit your wedding theme and style. You can choose desserts that match your color scheme or decorate the table with flowers or other decorative items.
You can also choose to have a specific dessert theme, such as a candy bar or a donut wall. If you do want to have a wedding cake, consider having a small cake for the cake-cutting ceremony and a dessert bar for guests to indulge in.
Don't forget the entertainment
Booking entertainment to enjoy during the reception will make your wedding exceptional. No one will forget your wedding after enjoying special entertainment. Think about fire dancers, acrobats, or traditional dancers. Fire dancing shows are perfect for outdoor weddings and weddings on the beach.
Dancers and acrobats use props such as hula hoops and do tricks such as juggling, stunts, and fire-eating. Traditional dancers can bring together people by showing dances that are traditional to your or your partners' culture.
Another unique option is offering interactive entertainment. Interactive entertainment is a great way to keep your guests engaged and having fun.
Consider hiring a live band or a DJ for dancing, or have a game area with lawn games or board games. You can also have a caricature artist or a fortune teller for a unique and memorable experience.
Turn your wedding into a fairytale with decorative lighting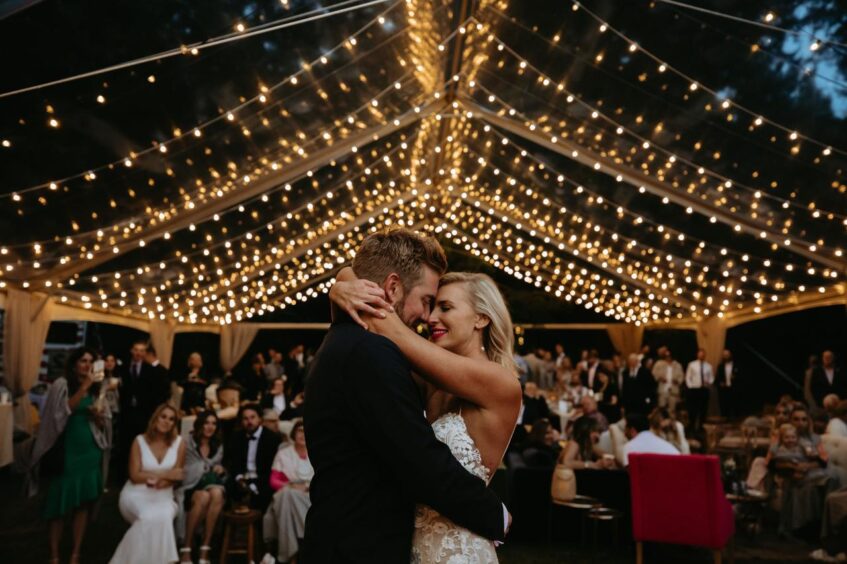 Decorative lighting can transform any reception venue into a magical space and can create a warm and romantic ambiance for your wedding. You can use string lights, candles, or even projection lighting to create a soft and inviting atmosphere.
This can make your guests feel relaxed and comfortable, which can enhance their experience at your wedding.
Lighting can be customized to fit your wedding theme and style. You can choose lighting that matches your color scheme or complements your wedding theme. For example, if you're having a rustic wedding, you can use string lights and lanterns to create a cozy and intimate atmosphere.
Decorative lighting can also be used to highlight your wedding decor and create a beautiful backdrop for your photos. You can use lighting to accentuate your centerpieces, floral arrangements, or other decorations. This can add depth and dimension to your decor and create a stunning visual effect.