A wedding is a special day in the life of every person. You're about to bring the relationship you have with your soulmate to a whole another level. With that in mind, nobody should be surprised that people want to make this day a special one, by adjusting all the elements to your liking. But this is not the only point.
Also, you would want to make all the attendees feel at home and have a wonderful time. Naturally, it is impossible to meet the preferences of all the people who will come. But that doesn't mean you cannot make several basic points that can help all of them to have a time of their life.
One of the most important aspects you need to take into consideration is designing wedding reception tables. While it may seem that this is a simple thing to do, believe us, it is far from simple. It has to be both good-looking and practical. Let's take a look at a couple of creative ways you can decorate these.
1. Add Some Greenery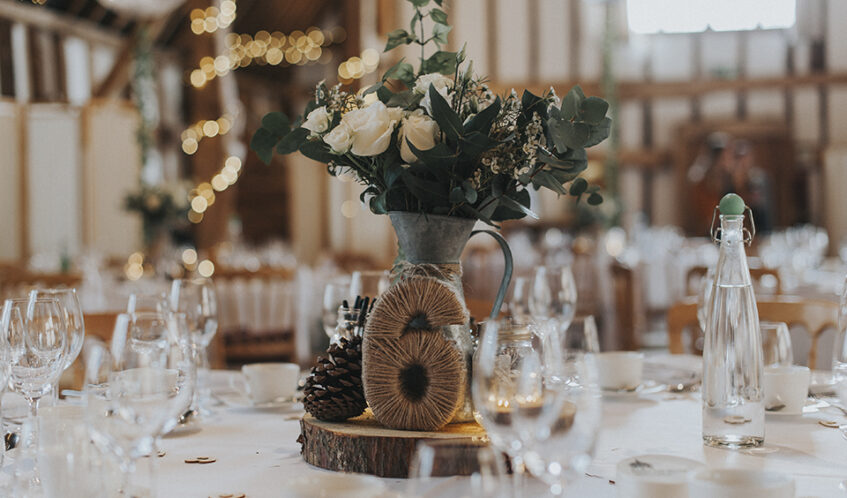 The first thing we want to emphasize is that using some greenery can make quite a difference. Imagine a table that doesn't have all the things you can think of, but there is no greenery. You will certainly agree with the fact that this would make these tables quite empty.
When it comes to the species that can make this setting special, there are a plethora of options to choose from. For instance, you should take a look at some potted ferns or eucalyptus. Besides providing an obvious breath of fresh air to the scenery, it can also make the design as a whole more interesting.
2. Industrial Vibe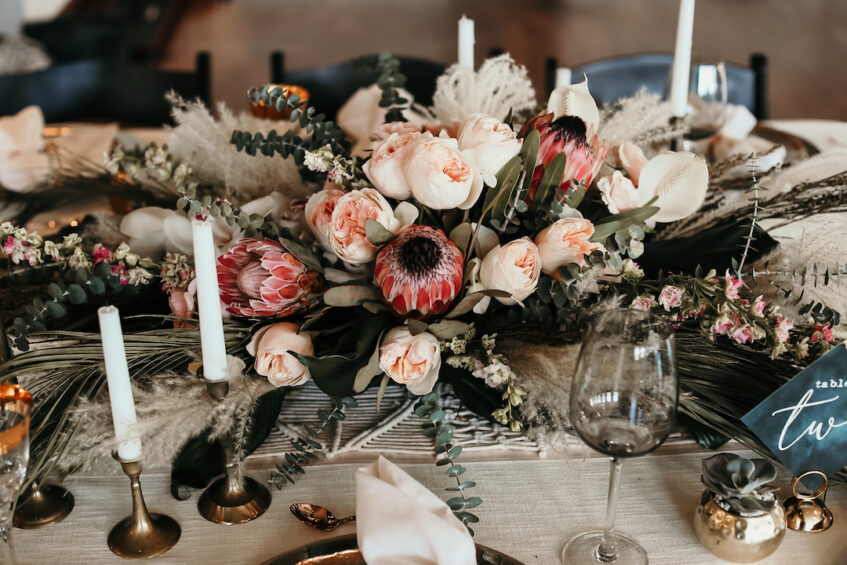 There are a lot of couples out there who are not interested in following the basic principles when it comes to reception table decorations. They want to make this event as unique as it can be. Therefore, they opt for some less common concepts. One of these, less common concepts, is the industrial vibe.
For those who are interested in taking a look at this concept, it becomes obvious that not adding any sort of tablecloths is the first step. Also, you should avoid all the elements that can be described as fancy. Instead, you should keep it minimal, focusing on things like a couple of candles and some flowers.
3. Use Items from Your Home
In case you are on a budget that doesn't offer you too many choices, you can always add some items from your home. You can start with blankets and decorative pillows. Also, if you have enough chairs you can use, then this is the way to go. Naturally, the only condition is that you don't plan a formal event.
On the other side, your guests will remember this day because they have seen something that they haven't seen before. At the same time, you don't need to spend too much money on it. Not to mention that you can get pretty creative with these things. The trick is to find the right balance.
4. Small Touches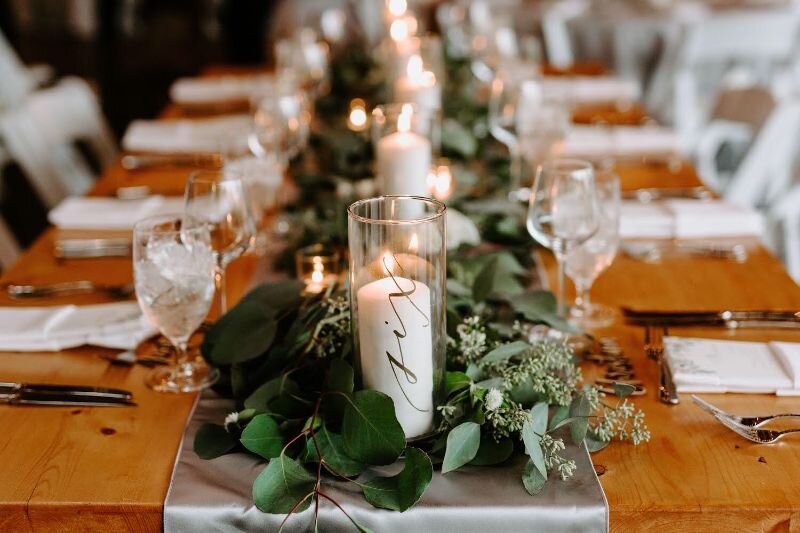 Anyone will agree with the fact that even the smallest of details can provide a big change in the overall concept. There are not many examples of this than in the case of wedding reception tables. The first one we want to emphasize is the addition of things like paper cards with a meaningful sentence.
Another aspect we believe is important is focusing on the right candlesticks. As you know, there are countless options for you to take a look at. In case you are interested in taking a look at some of these, be sure to visit Nuptio. The list of these elements is countless, so you better start looking at them as soon as possible.
5. Sweetheart Places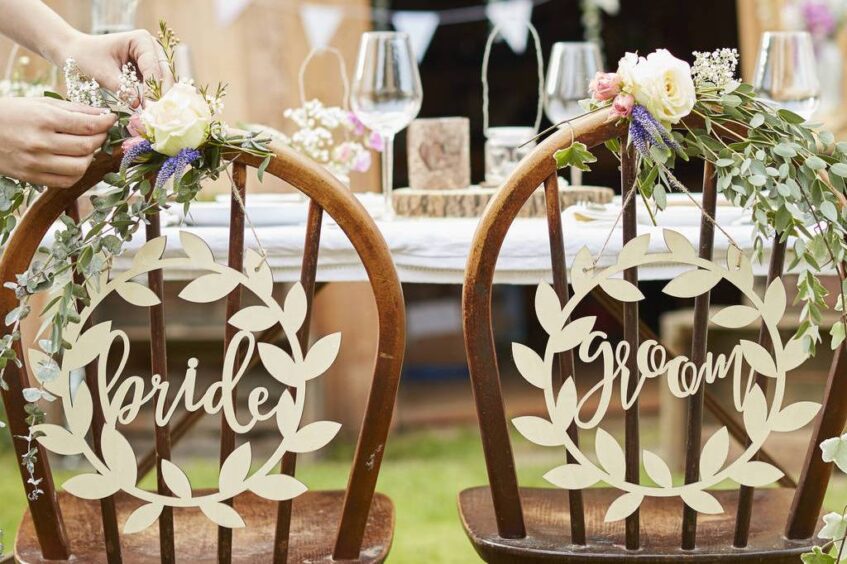 You have surely seen at some weddings that the places reserved for the happy couple will be named in some way. The most popular option is to commit them to the Mrs. and Mr. But we are sure that many people with the task of organizing weddings don't think about making this for some guests as well.
Just think about it, you will know the places where all your guests will be. Therefore, it sounds like a good idea to share this privilege with them as well. Not only that way you can make them feel like a special guest at this event, but you can also maybe predict the future of the couple who is yet to get married.
6. Ghost Chairs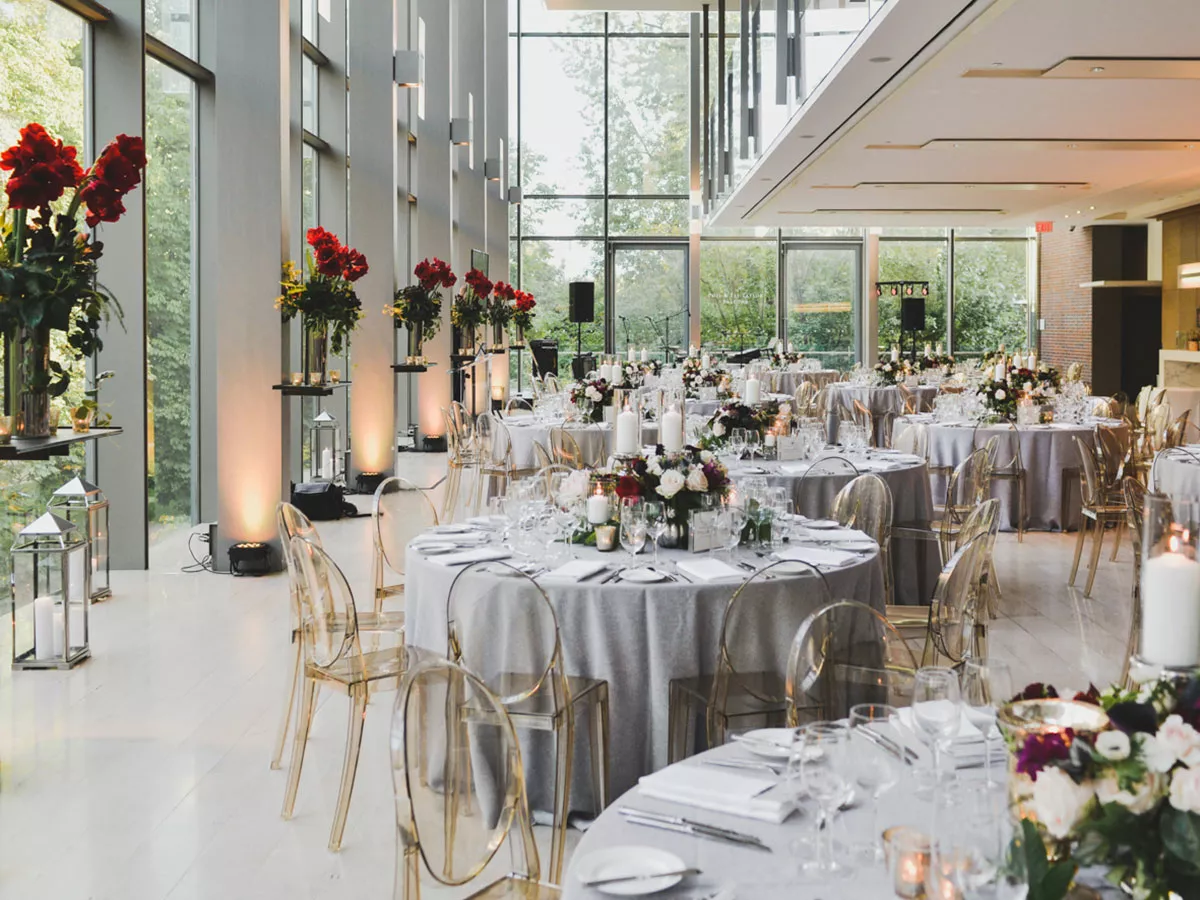 Making wedding reception decorations unique is not an easy thing. Therefore, you need to start investing your best efforts into finding the best solutions. One of the tricks you can utilize is focusing solely on ghost chairs. Why are these useful? For instance, they can provide the illusion of more space in a smaller room.
Besides that, we don't have any doubt that your guests will find them rather interesting. They are especially good-looking when they're combined with a proper color palette. We believe that you should focus on a muted palette to remove all the inconsistencies, just in case.
7. Serpentine Tables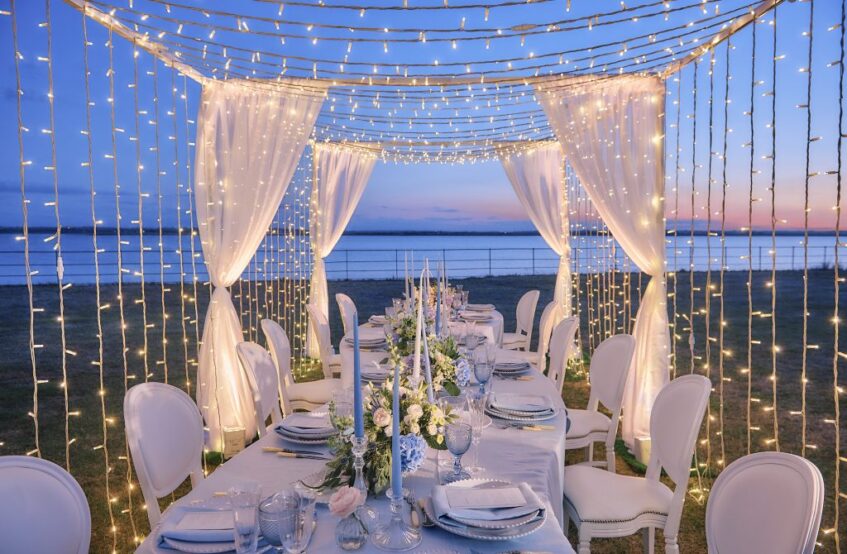 Last but not least, we want to discuss a rather interesting statement. We are talking about focusing solely on creating serpentine tables. What doesn't this mean? Well, this means that the lines of tables are not going to be straight, as they usually are. Instead, they can have some curves here and there.
Of course, for this to be effective, you need to have a lot of space for your guests. Therefore, you should focus solely on really big restaurants. Even better, if you're lucky to have good weather on the best day of your life, you can organize it outside. We are certain many will find this solution interesting.
Summary
As we've stated, you need to give your best efforts to make the best day of your life the best it can be. Here, you can take a look at some creative ways you can make it memorable.