When we are invited to a wedding it is an honor and a bit of a responsibility. We all want to present the couple with the best possible gift and we want to give them something they are going to cherish and use. However, did you know that the decoration of the gift is as important as the present itself?
When someone gives you a gift the first thing you notice is the packaging. We say we should not judge the book by its cover, but that is actually what everyone does. When we see something that is clean and nicely decorated, we assume that it values more. It does not matter how much the present itself values when someone sees the wrapping, they will assume you spent a lot on it.
Wedding gifts are fairly easy to choose, you should buy something for the couple, their home or something they are going to both like and enjoy. When you are done with that part, you need to think about the wrapping and how you can present your creative side. Here we are going to give you some guidelines on how you can make the gift look amazing. Follow these tips to make a statement and everyone to look at the present you bought.
Go Vintage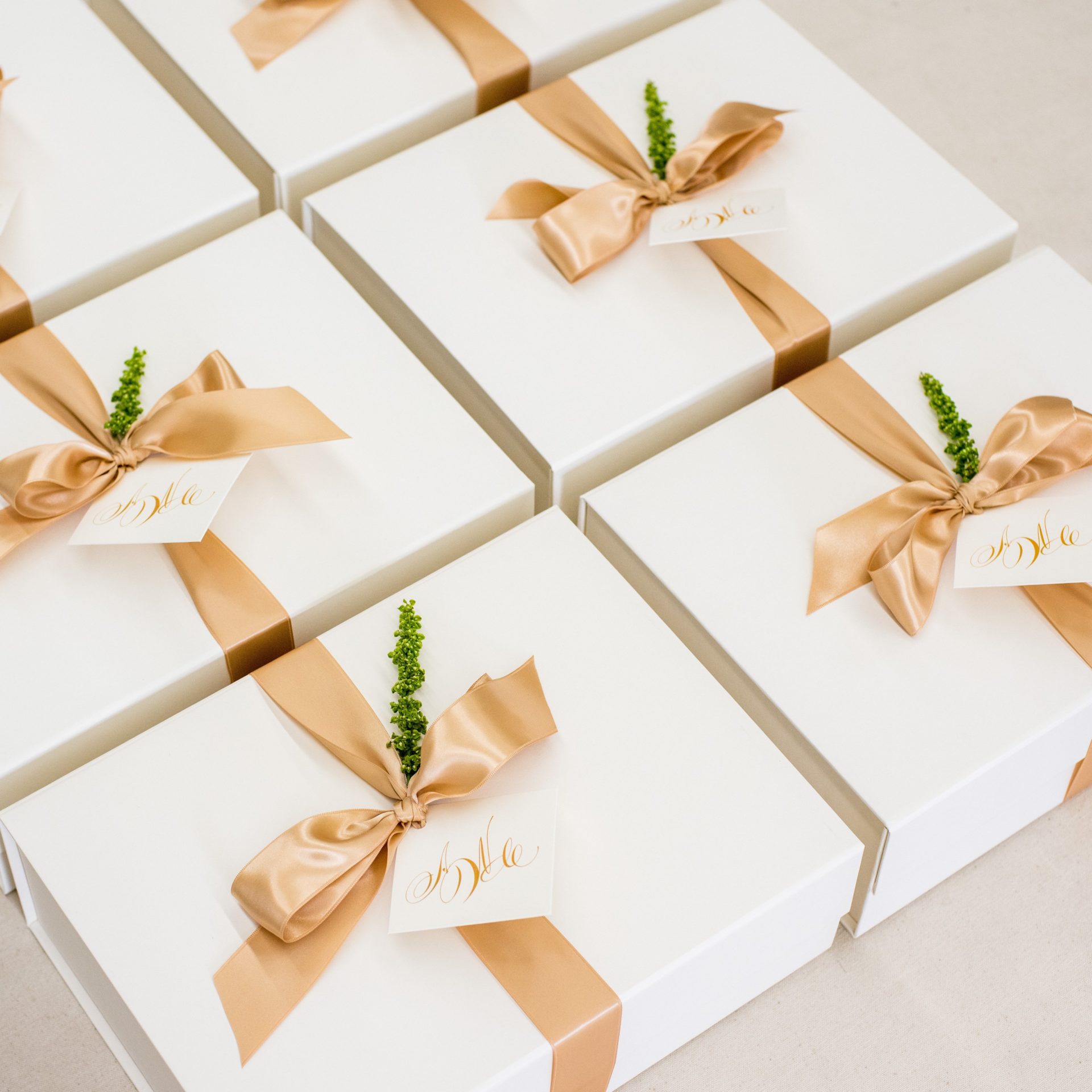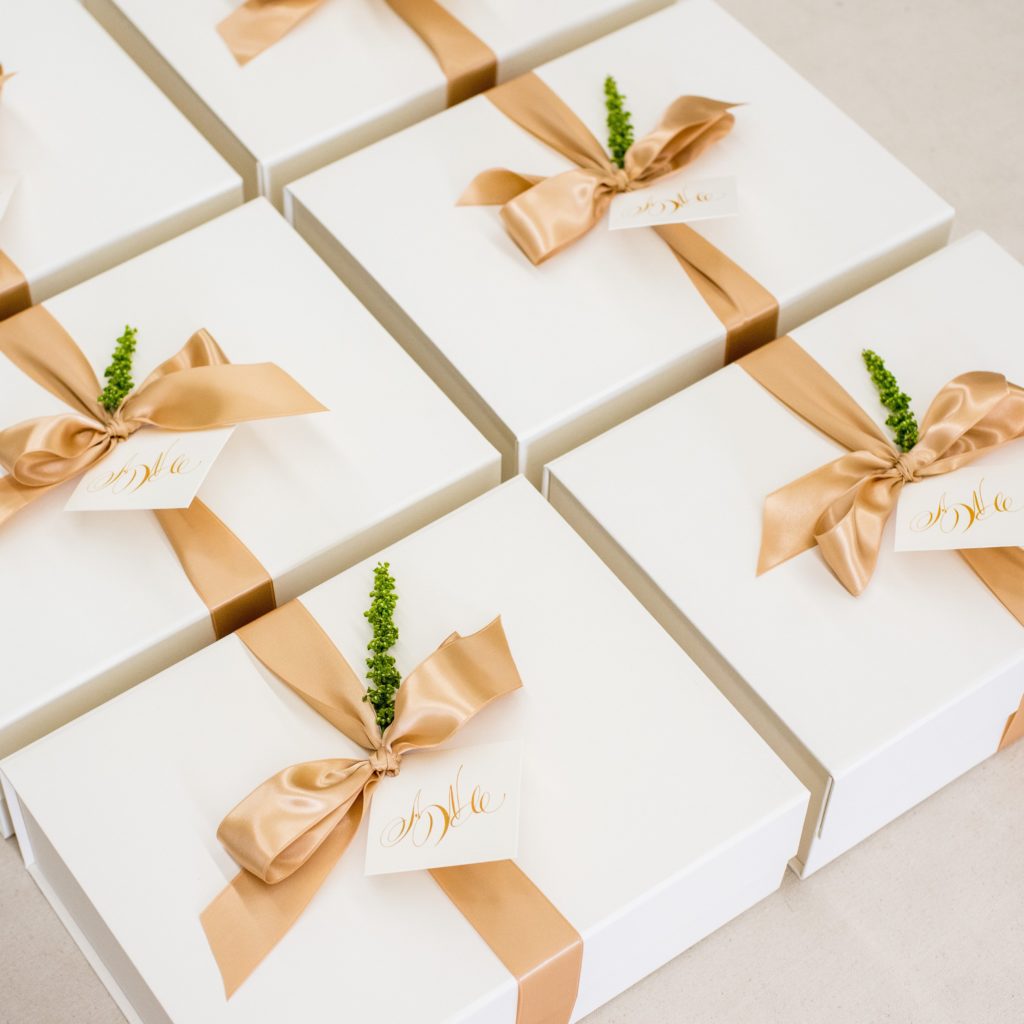 Nowadays it is a trend to choose vintage wrapping. You can look at old photographs from your parents' wedding to get some inspiration. Choose colors that are appropriate to the style or choose a paper that looks a bit old and rusty. Earth colors, yellow and red are something people combine to get the vintage look. Or you can opt for just black and white in some 50s pattern.
Don't overdo it because you don't want people to think that the gift fell out of the car on the way there. Complete the look with a big bow that is one color only.
Be Unique
Now is the time to go over the top. There is nothing you can do to make the gift look like it's too much. Is there anything you wanted to do, but you thought "now is not the time"? Well, now is the time! You can even put the present or the envelope/card in a birdcage to show your style.
This is especially great if you are going as a group and you can put all your wishes and cards in one cage. Choose something that "screams" love and the bride and groom will love that idea. If birdcage is not your style, then you can choose anything else you like, no matter how over the top it seems to be.
Choose the right box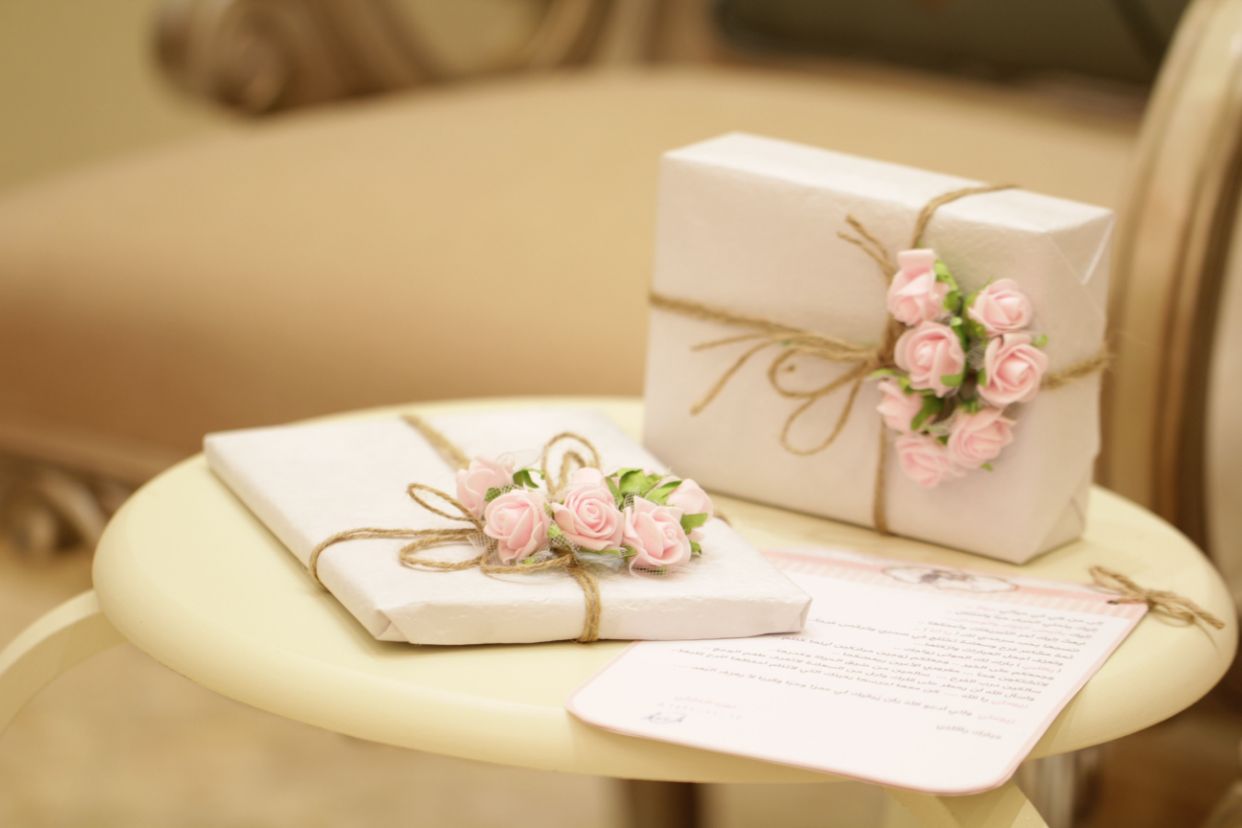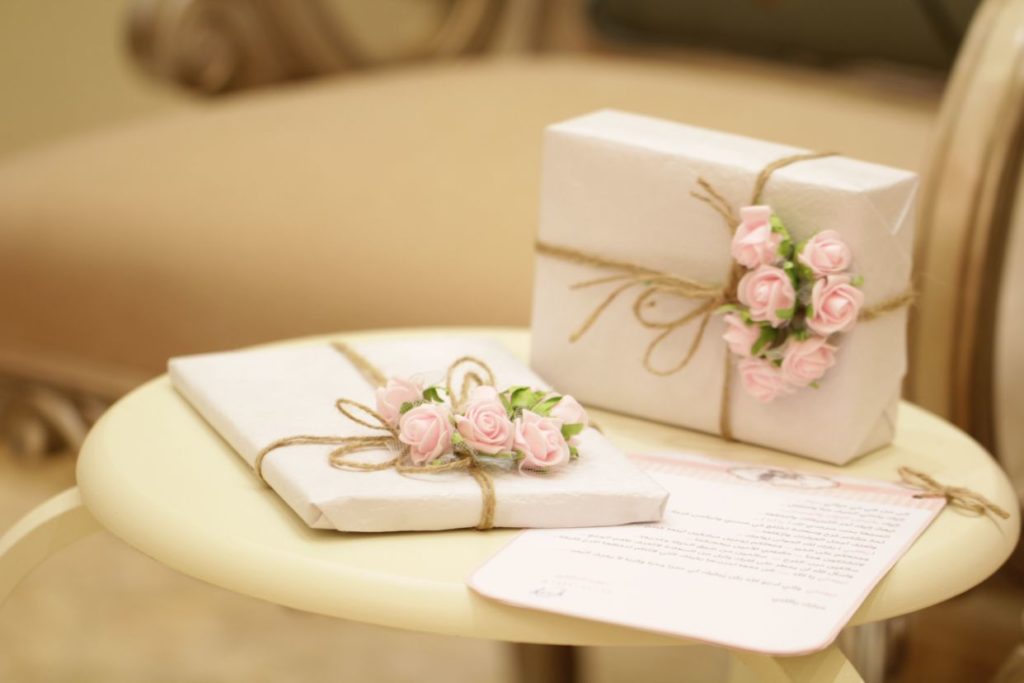 If you want a custom gift box, then there are many places you can find just the one you need. The great thing about a decorative gift box is that you can find just the one that goes great with the present you chose. As you already know, there are a lot of different sizes available on the market, so no matter how big or small your present is, you can find a box that is just right.
For people that are looking for custom wedding boxes, imcolorprint.com suggests that you can additionally customize the box you chose by adding any print of your choosing to it. The great thing about these designs is that you can even combine the event with the season. For example, if the wedding is in winter, you can get a Christmas box. The same goes for Easter or any other holiday that is near the wedding. It is definitely a nice, unique touch.
Let them see
Another thing many people are choosing when it comes to gift wrapping is transparent paper or see-through boxes. If the gift you chose already looks amazing, then you don't have to put anything else on it. Just make sure that it won't get damaged until you get to the wedding or that it won't get damaged when the newlyweds transport it to their home.
If you choose transparent wrapping paper don't forget to add an additional touch like a big bow or a cute card. However, this is a pretty risky choice and you need to be certain that the present looks amazing on its own before you put it in something transparent.
Wrapping Paper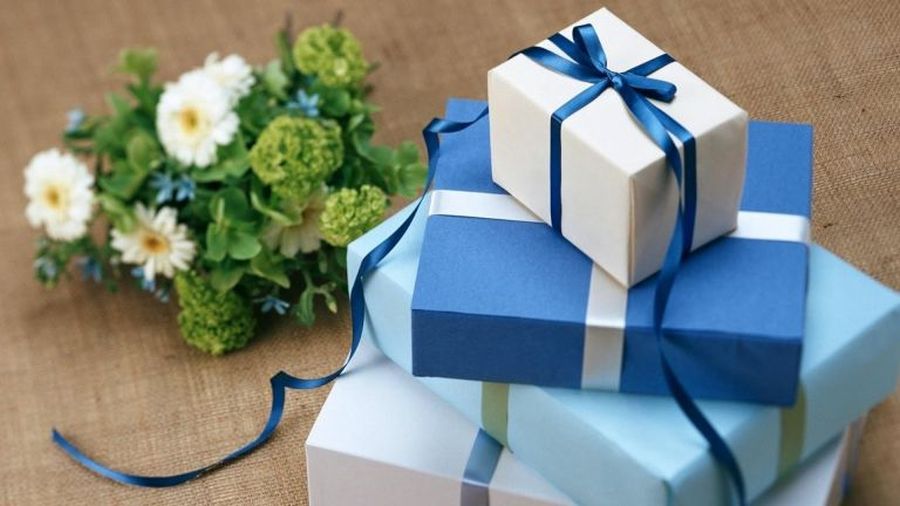 If the present you chose already has its own box, then you need to focus only on the wrapping paper. There are so many things you can choose from, but our advice is not to choose something that says love or wedding.
Most of the people there will bring gifts that are wrapped with quotes about love, marriage, and happiness. Of course, you are wishing that to the couple, and it goes without saying. To make sure your present is a unique one, choose a different type of paper. Ignore the champagne colors you will want to go for, choose something new. One thing you can go for is a map wrapping paper and you can add something about them traveling the world together in the card.
Don't forget about the ribbons and the bows. They can make a huge difference. And you can also add things like artificial flowers to make it stand out.
This is one of the most beautiful occasions in every person's life. The fact that the bride and the groom want to share their special day with you should make you feel honored. Don't try and save money on the decoration of the present because it may lose some of its value with that.
If you don't want to spend too much money on the wrapping or the box for the present, then you can do that on your own. It will cost you less money and it will be something fun to do. However, if you don't know how to wrap a present like a pro, don't try to do it.
The most important thing is that you have fun and you wish them all the best. And don't forget to sign the card and tell the couple what you got them. Many gifts get lost with transportation, and if you choose a unique design, everyone will make sure your presentation makes its way to the couple's home.