You are probably aware of the fact that weddings can be very expensive. It is overwhelming and stressful for many couples to spend a lot of time rearranging their wedding budget and looking for ways to cut down costs. There are many areas of the wedding that do not allow you to save money, no matter how much you are trying. However, prioritizing a budget-friendly wedding does not require sacrificing some things that you wish to have on your big day. Before you and your partner dive into the planning process, it is highly significant to create together a realistic budget that suits both of them.
After you have an insight into how much money you can spend, it can be easier for you to start with the fun part of organizing the wedding which also includes decorating the wedding ceremony and reception. There are so many amazing and attractive reception decorations that are worth considering. Since it can be overwhelming to go through thousands of them, we created a list of some budget-friendly decorating options that you can consider. We guarantee you that there is no need to completely drain your bank account to have the wedding day that you always dreamed about.
1. You can use items that you already have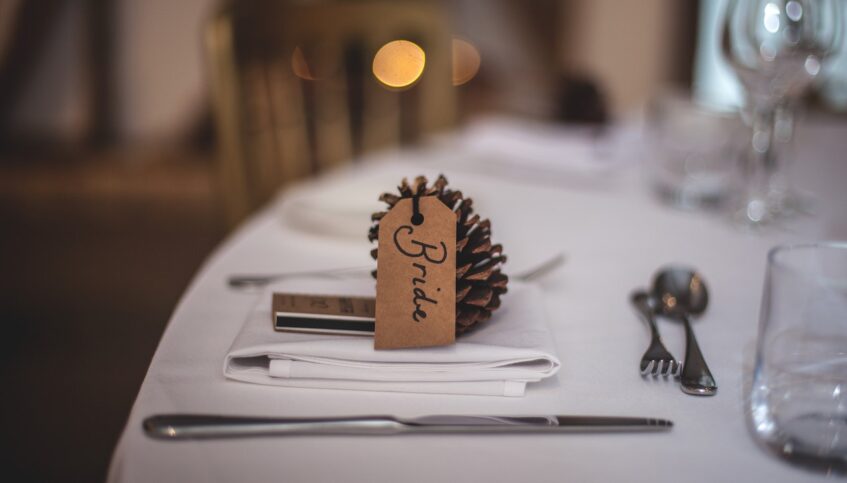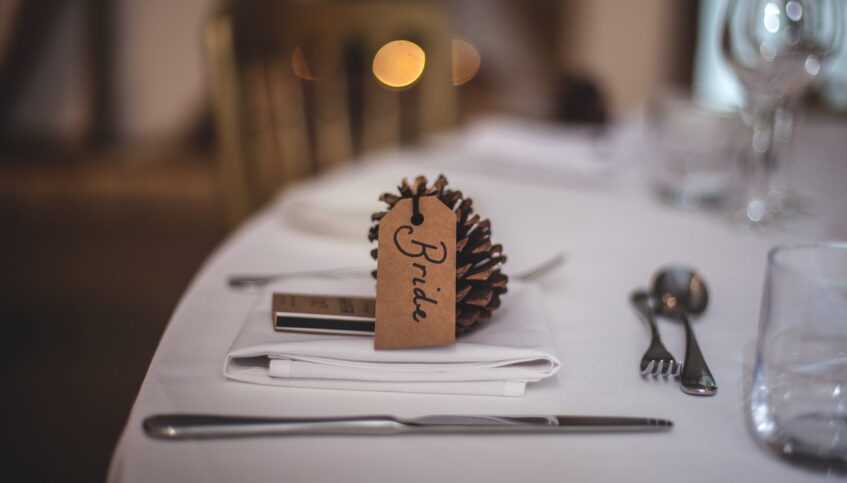 Yes, that is right! You do not have to buy everything new for your big day. In fact, you can take things from your home and the homes of your close friends that want to help you plan and decorate the wedding reception. For instance, you can take decorative blankets, pillows, chairs, rugs, etc, and use them as perfect personalized decorative elements.
This will truly represent your own style. Also, this allows you to express your creativity to the fullest and use the decor that you have in different ways. Not only that you will definitely save a lot of money, but you will truly create a personalized atmosphere on your big day.
2. Consider DIY wedding decoration
Believe it or not, more and more couples are deciding on different wedding decorations that they can create by themselves. This trend become increasingly popular and it does not have anything to do with the budget that the couple set. DIY wedding decoration projects for the reception can include various creative ideas such as signage, photo booths, etc. Best of all is that this is a great way to save money and engage people on your big day.
3. You can repurpose ceremony decoration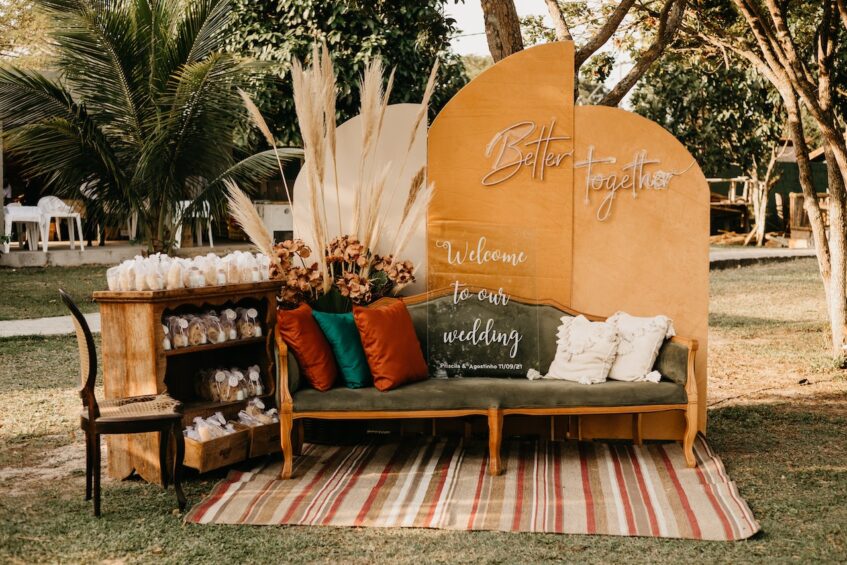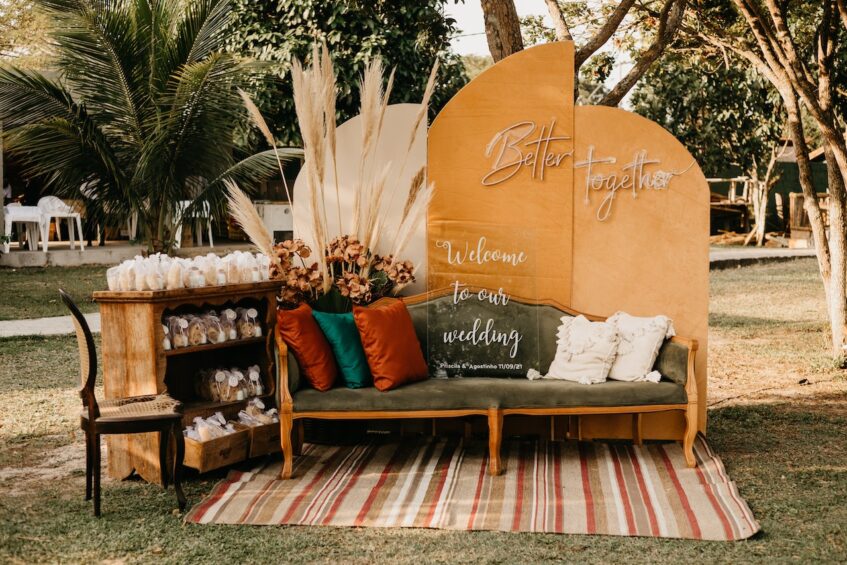 There is nothing wrong with reusing some decor elements. In fact, this is a great way to cut some extra unnecessary expenses. For example, you can use seating and backdrops both for your ceremony and reception. There is no need to waste your money on duplicate items, therefore, think wisely of the elements and items you can reuse. There can be so many things. Believe us, no one will even notice that detail and you will have more money to spend on more important things.
4. Sometimes you just need to think outside the box
One of the very important things for wedding receptions is centerpieces. Before we start with them, let's say first that there are no rules regarding them, which means that you have complete freedom to choose and set the ones that you like. This means that your centerpieces that be some kind of floral arrangements that you can create on your own, lamps, lanterns, mismatched glassware, some gold or silver color table decor elements, or anything else that occurs to you.
You just need to create a perfect reception table decor color palette and work with it while choosing the best suitable centerpieces. If you are looking for some attractive ideas for your centerpieces, you can view the website where you are going to find many affordable and breathtaking elements.
5. Use attractive lights and transform your reception area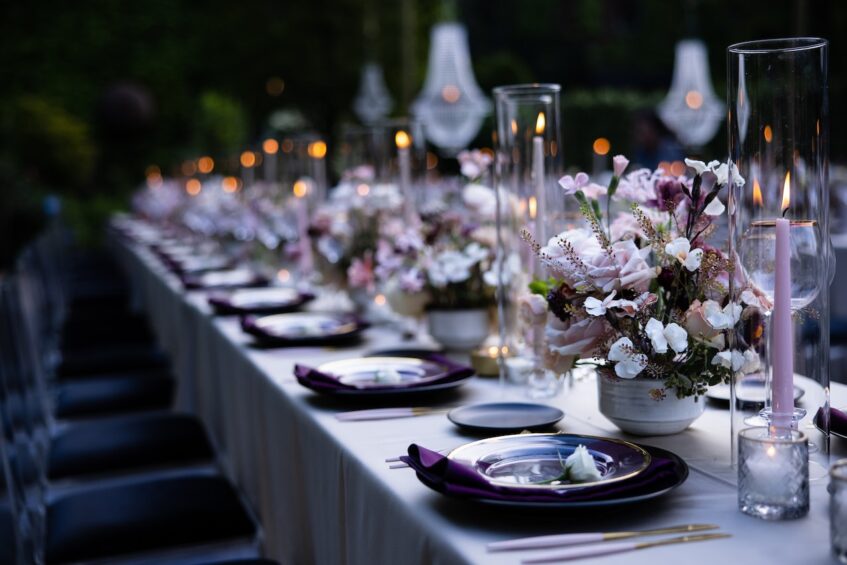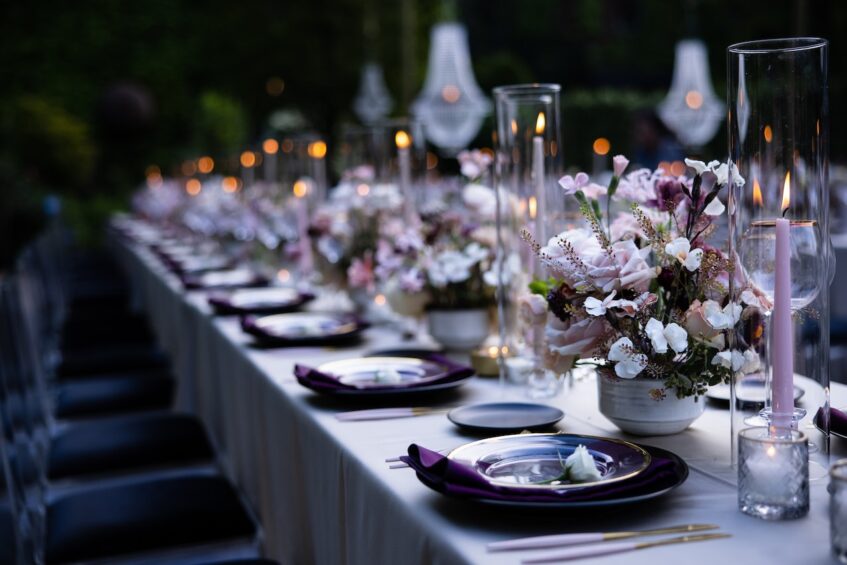 If we are going to talk about the things that you can not forget to use on your big day, the first thing would be some attractive lighting. Wedding lighting is one of the most amazing and eye-catching factors that will create a romantic and fairytale atmosphere in the room. It is unbelievable how magical lights can be and how they can truly transform space.
This is a must-have element, especially for tight budgets. Best of all is the fact that it does not matter whether your reception is going to be inside or outside. With the lights, you will get an elegant, cozy, and warm touch. There are so many different lighting options, so choose the ones you like the most.
6. Add florals and greenery sets wherever you like
One more element that is usually a common part of every wedding is flower decoration. Best of all is that flowers can create amazing and magical touch to the wedding. They are highly elegant, and they give you a lot of space when it comes to arranging floral sets. Additionally, you can literally place them anywhere you like and it will enhance the overall look of the area.
7. Rent items to save your wedding budget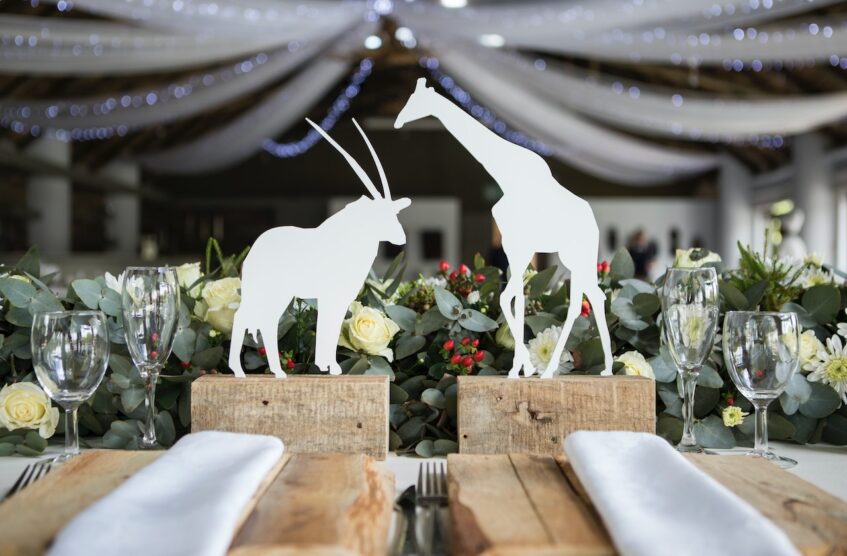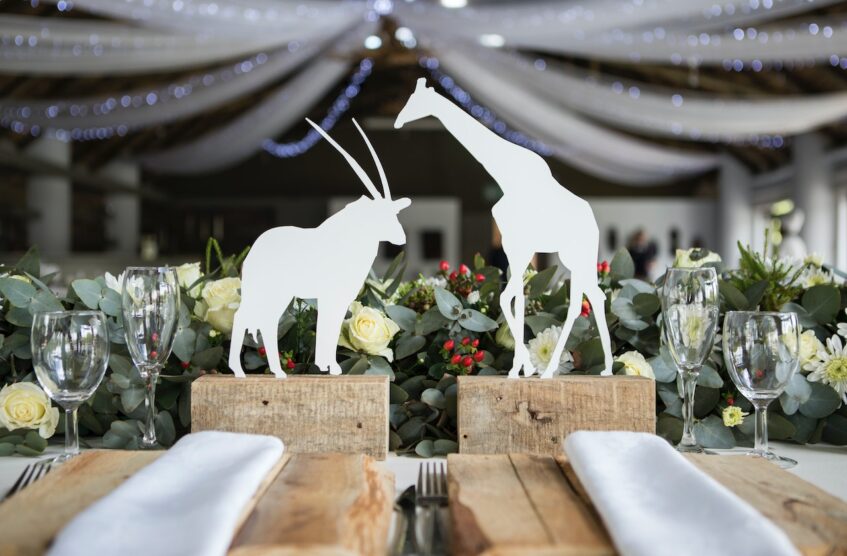 You can always consider renting options when it comes to everything that you want to have on your big day, from your wedding dress to the decoration elements. This is a truly budget-friendly option. Best of all, you will not need all those items that you are going to use on your big day after it is done. Therefore, why do not you rent those things and cut down many costs so easily?
There are so many rental options and they will definitely save you time along with your money since you will not need to find everything on your own. Finally, you will also be saved from the stress of the transportation of those decorative reception items on the wedding day. We hope some of these pieces of advice were valuable to you. The most important thing to remember is that there is no need to worry about decorative items because there are truly so many various options that you can consider as you see. Just have fun and enjoy your big day with your partner!