Transportation is one of the most important things when it comes to planning a wedding. There are a lot of different types of vehicles you can choose from when you plan this part of the party. Most people nowadays decide to opt for a limo, as it is one of the classiest and most luxurious ways to arrive at your wedding.
Once you've chosen the vehicle now is the time to think about decorations. There are a lot of different ways to decorate your limo and to make it look picture perfect. If you are not sure what you want to do, you can check out our list of tips and get some ideas.
1. Flowers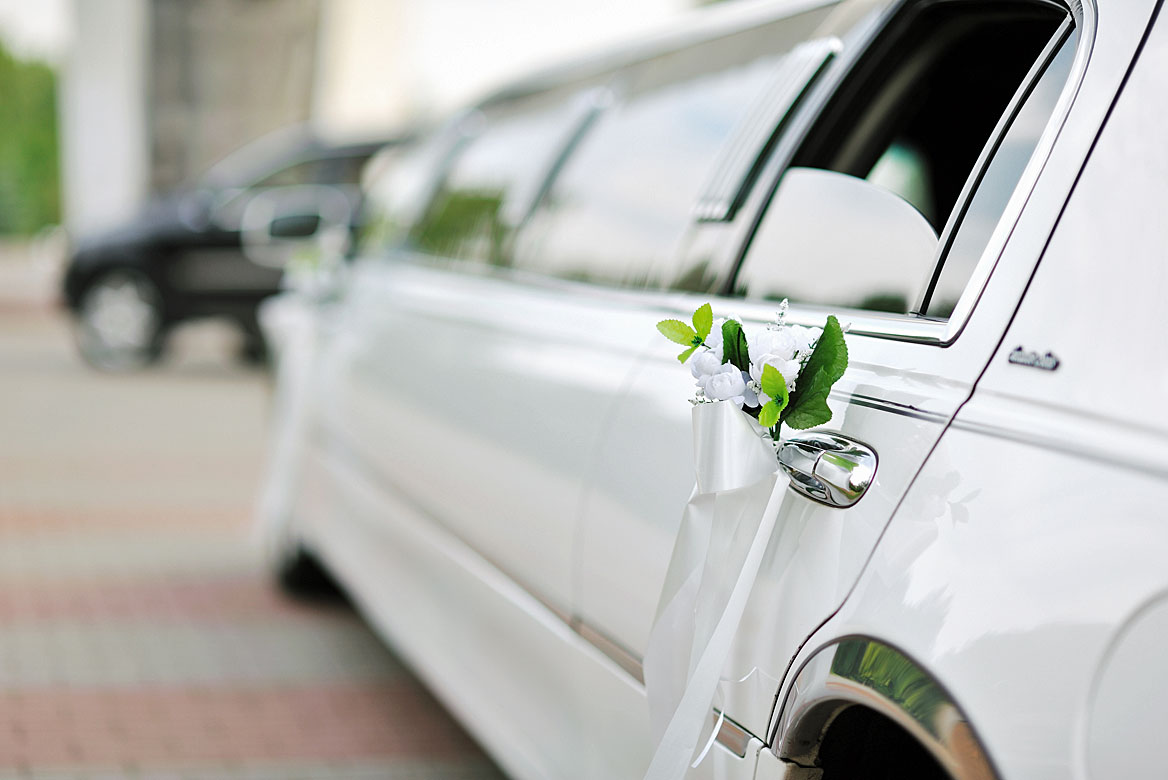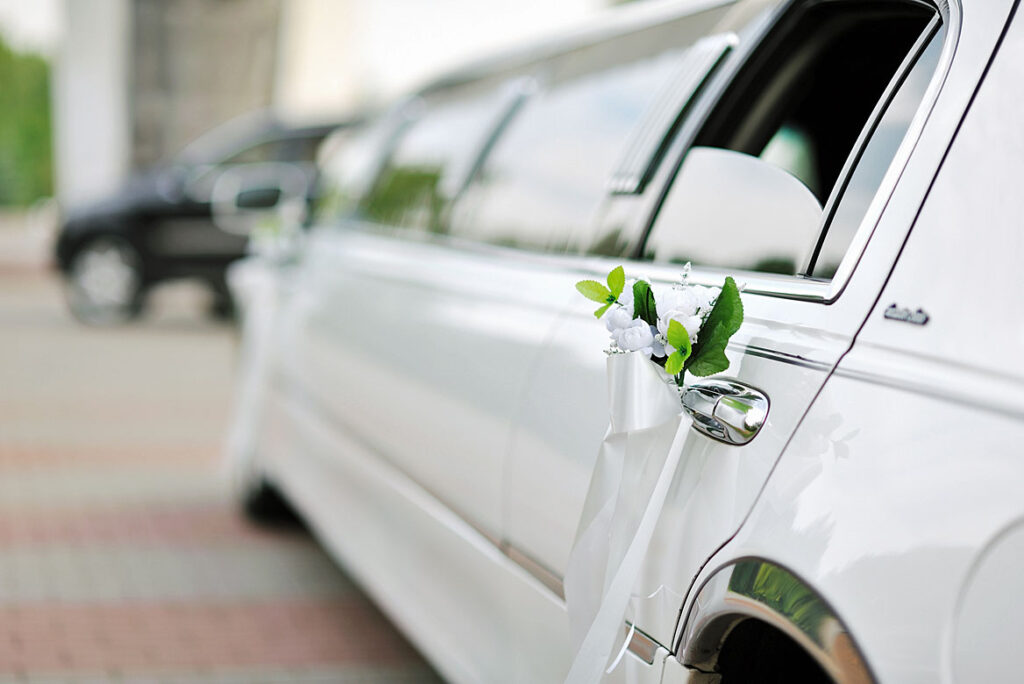 This is something that is hugely debated. Some people think that the flowers on and in the limousine are a must, others think that that is outdated and should be avoided. At the end of the day, it is up to you, if you want, you can put flowers on the limo, and if you don't want to, you can just use the signature wedding flowers and put them in the vehicles.
The most important thing is to plan things carefully and not to use all the things you will see on this list. Even though in some cases you will be able to combine everything and make it look pretty, chances are, it may end up looking too much.
2. Ribbons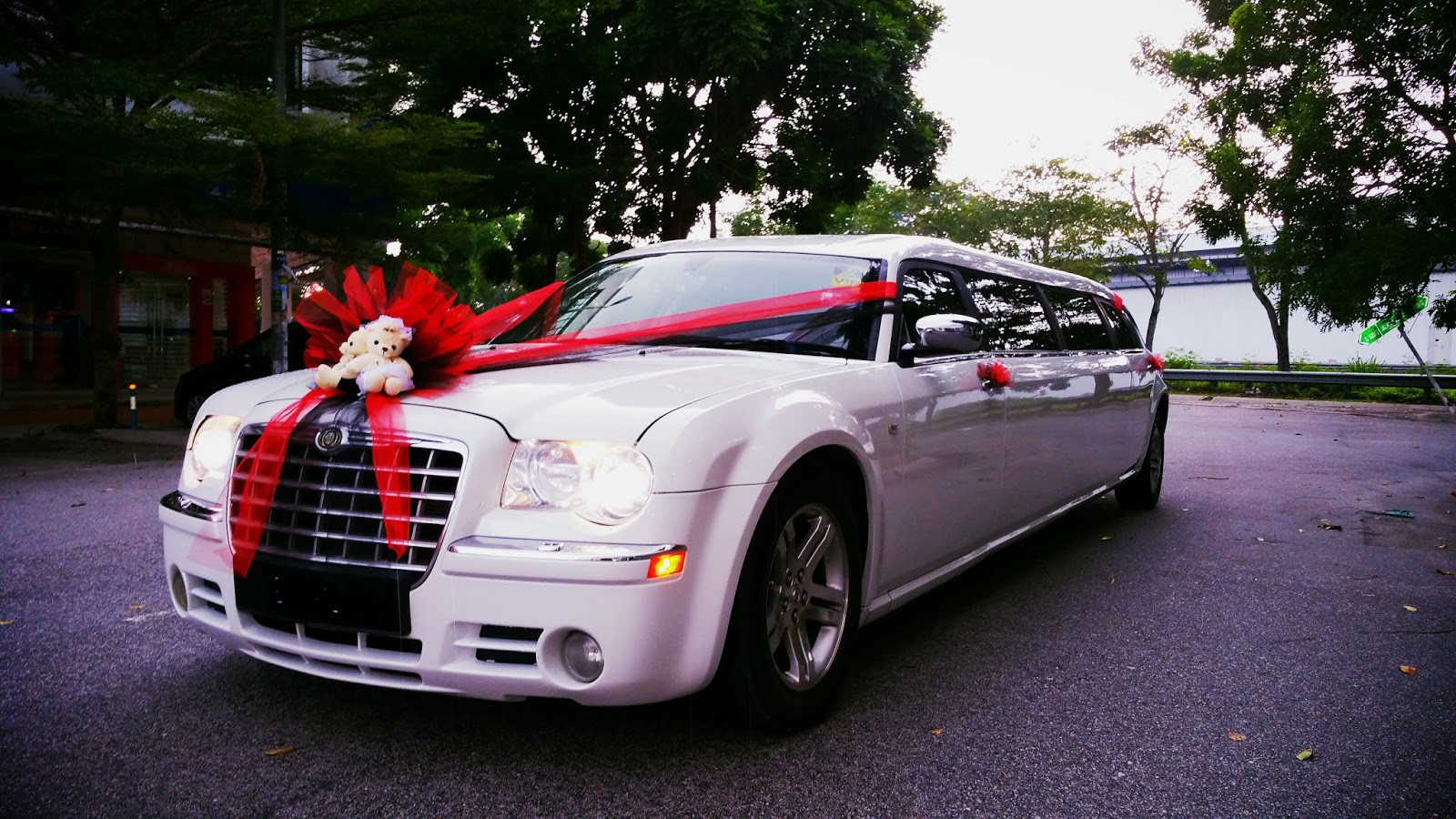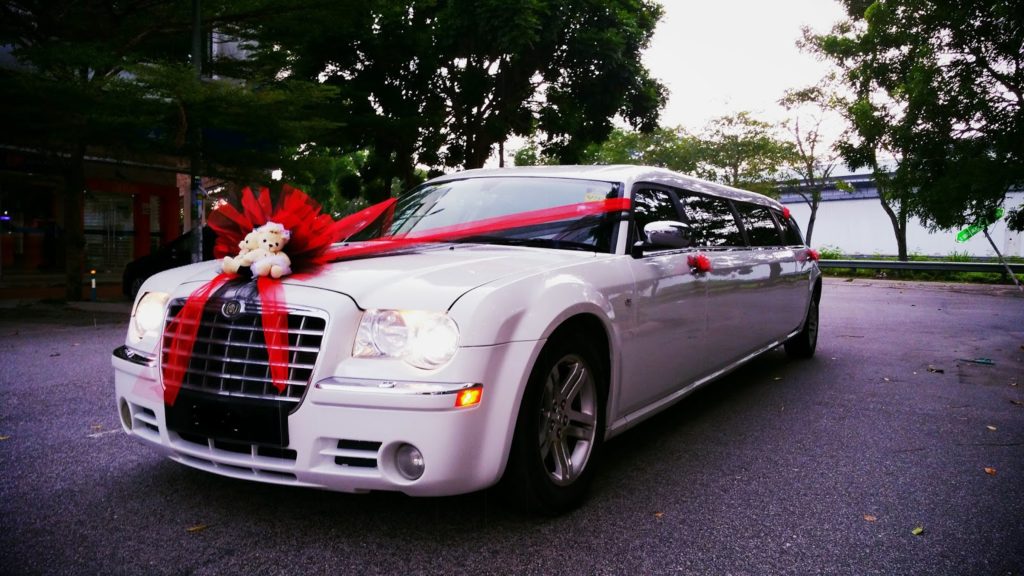 The best way to decorate a limo is to put ribbons on it. You can put one big bow on it, or you can choose to have as many different small ones you want. If you plan on putting balloons or cans on the car, you can use the same color ribbon and make all look stylish.
For people who don't want to put flowers on the vehicle, you can replace them with ribbon flowers. There are many places that can create unique ones just for your special day, or you can buy them from any place that sells wedding decorations.
3. Colors


When it comes to choosing the colors, that depends on your personal taste and on the color of the limo. If you are going with a white vehicle, experts recommend you to choose pastel colors, but you can also choose something that is bright and "loud".
You should try to incorporate the main colors you've chosen for your wedding and put the ribbons, cans, and balloons in those colors. The best thing about matching colors is that the photos you take with and in the car are going to look amazing.
4. Cans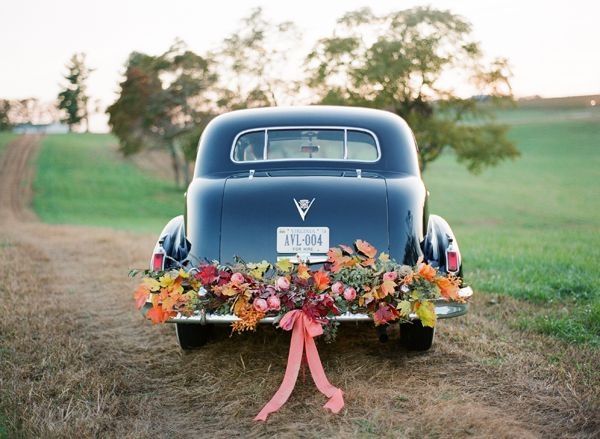 For your big day, you are allowed to be as noisy as you want to be! This means that you can go over the top with the cans that are placed behind the vehicle. Some couples choose cans and other decorations to be small and to be less noisy, and some of them choose to get as many cans or other things as they can and to go all out.
At the end of the day, it is your wedding and you are free to choose whatever you want. Just try to incorporate the same color ribbons for all the cans and if possible, you can DIY them, change their colors and add some neat writings on them.
5. Vehicles and License plates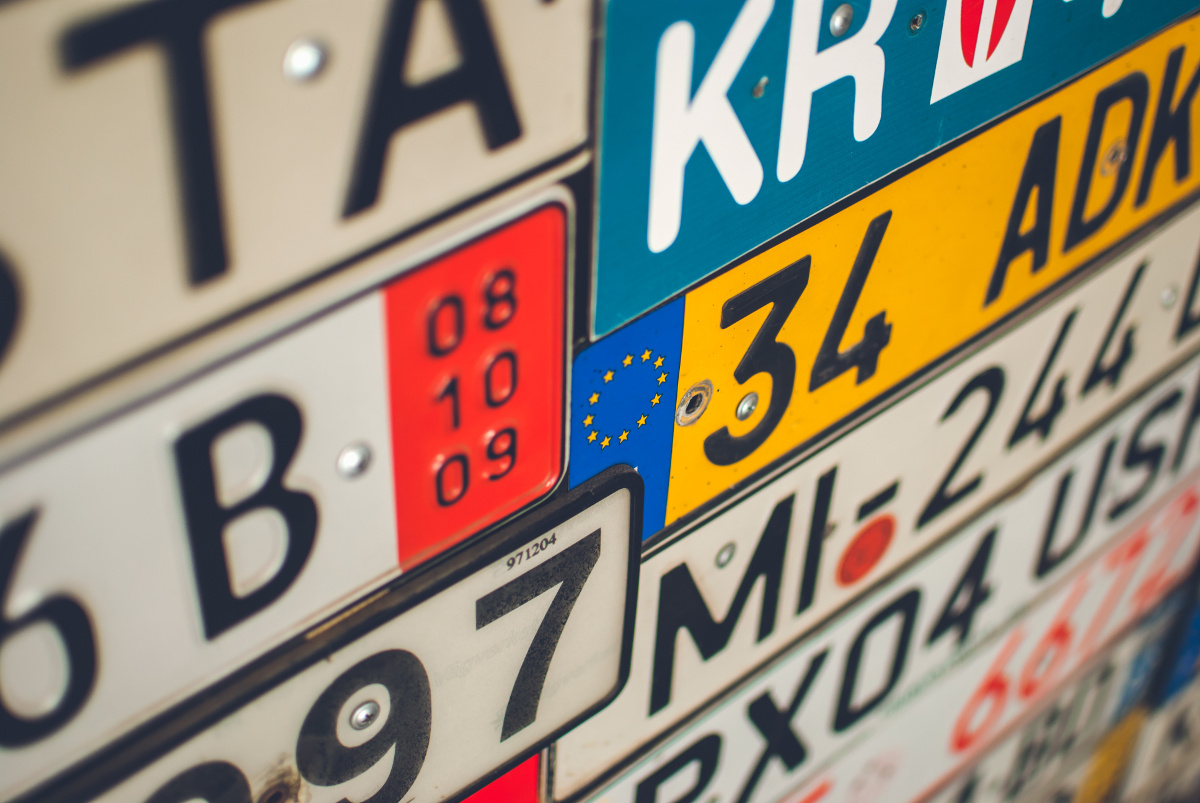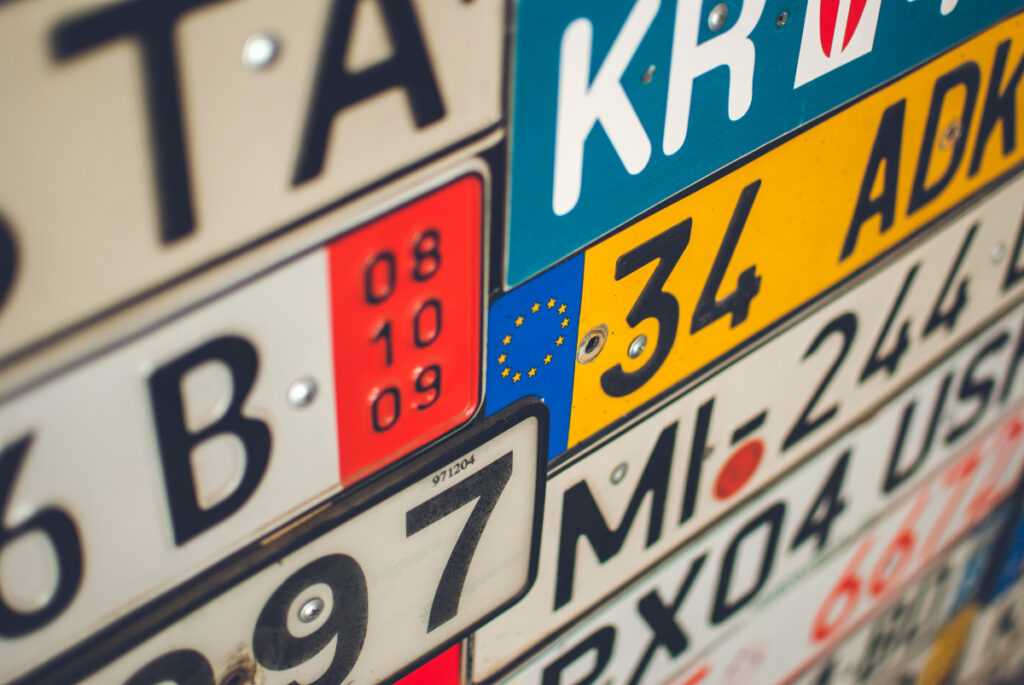 Did you know you are free to personalize the license plates of the limousine you are going to use? Some wedding limo services allow you to choose your own plates, and even if you don't want to, weddinglimousineservice.ca suggests to choose a type of vehicle that will represent your personal style without making any changes to it.
Before you start thinking about the plates, talk with the place you are going to rent the vehicle from, ask them if that is an option, and ask more about the decoration options that they offer you.
6. Words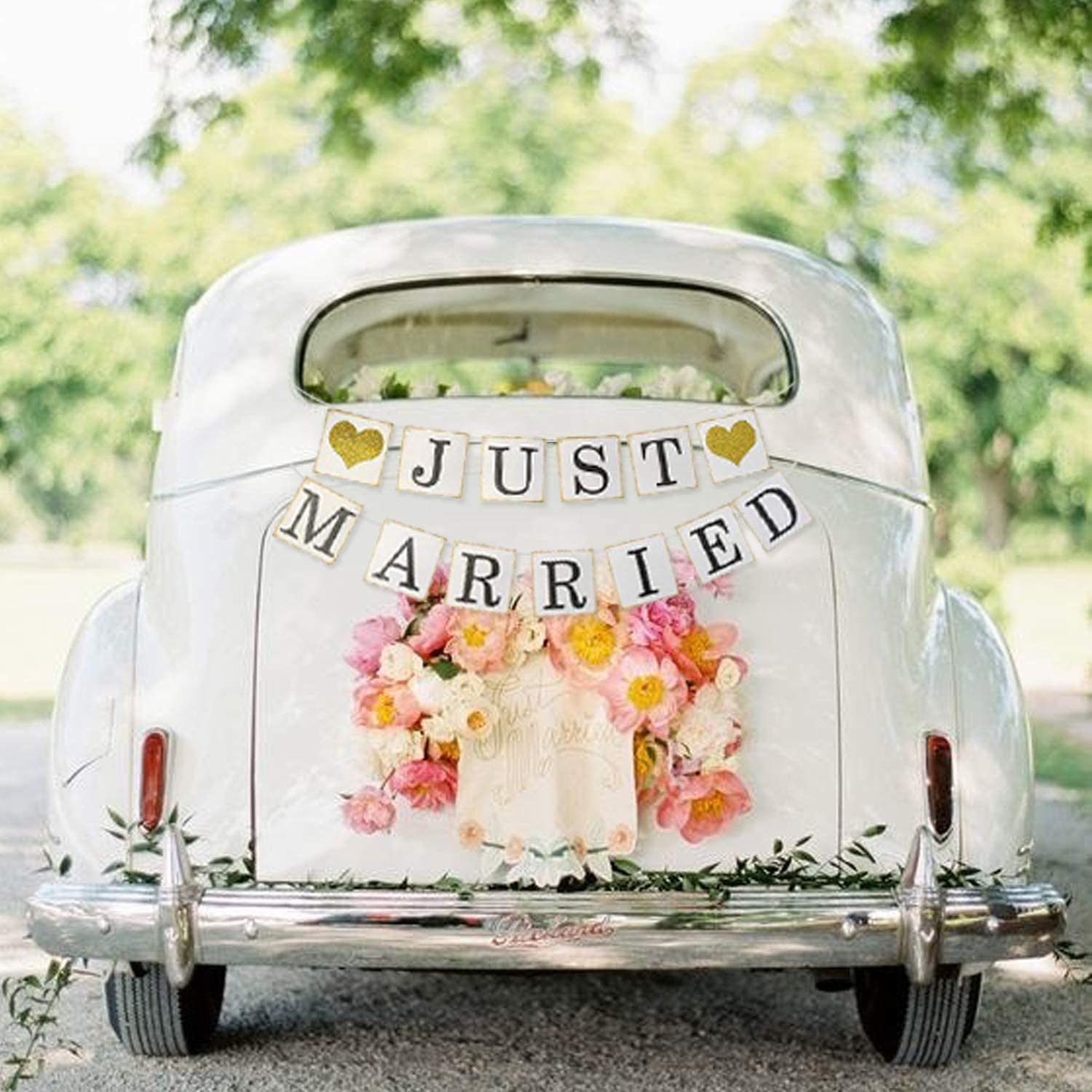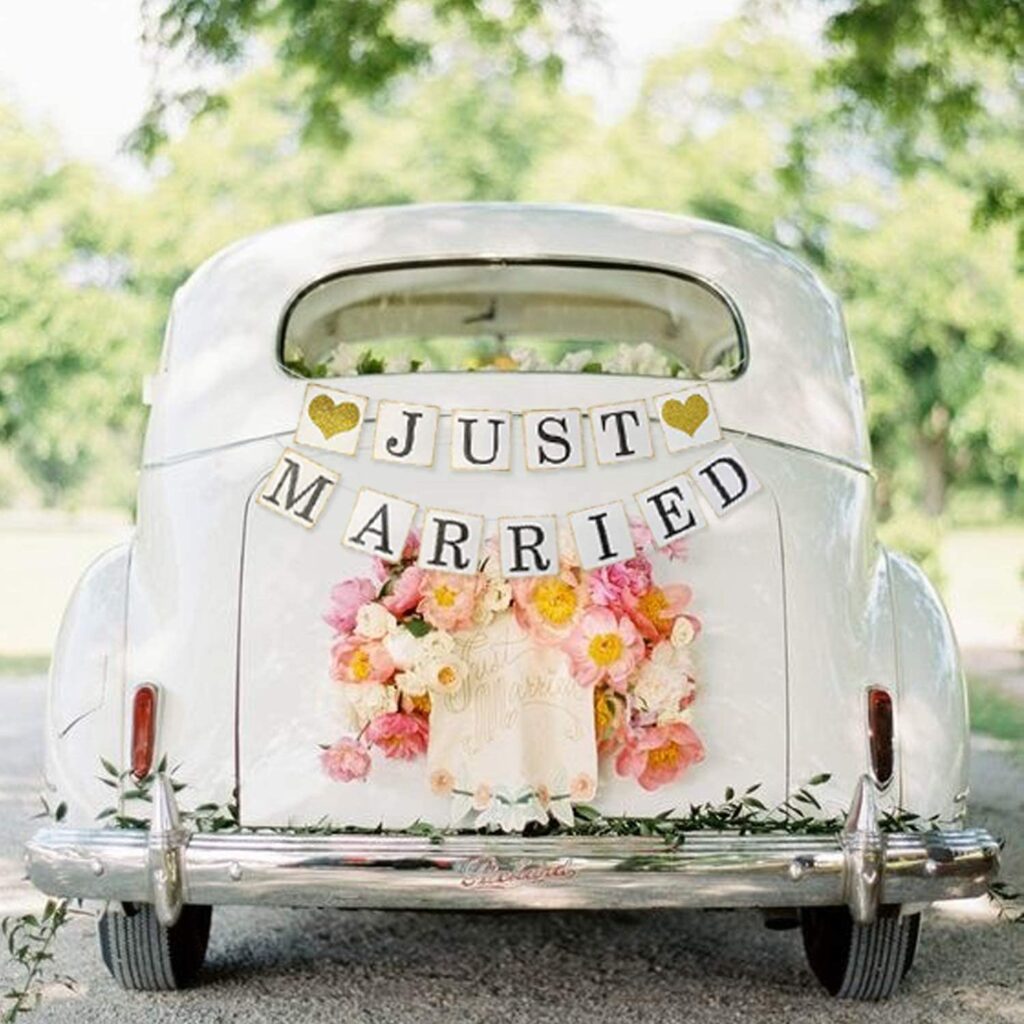 In the past, almost every wedding limo had "Just Married" placed on the back window of the car. Nowadays we are getting more creative and we are free to choose our own words.
With this part you can go as big or as small as you want, just make sure you choose the right font and that the words are readable. Try to stick with 5 or 6 words maximum because people won't have time to read the whole message if you put a sentence.
7. Balloons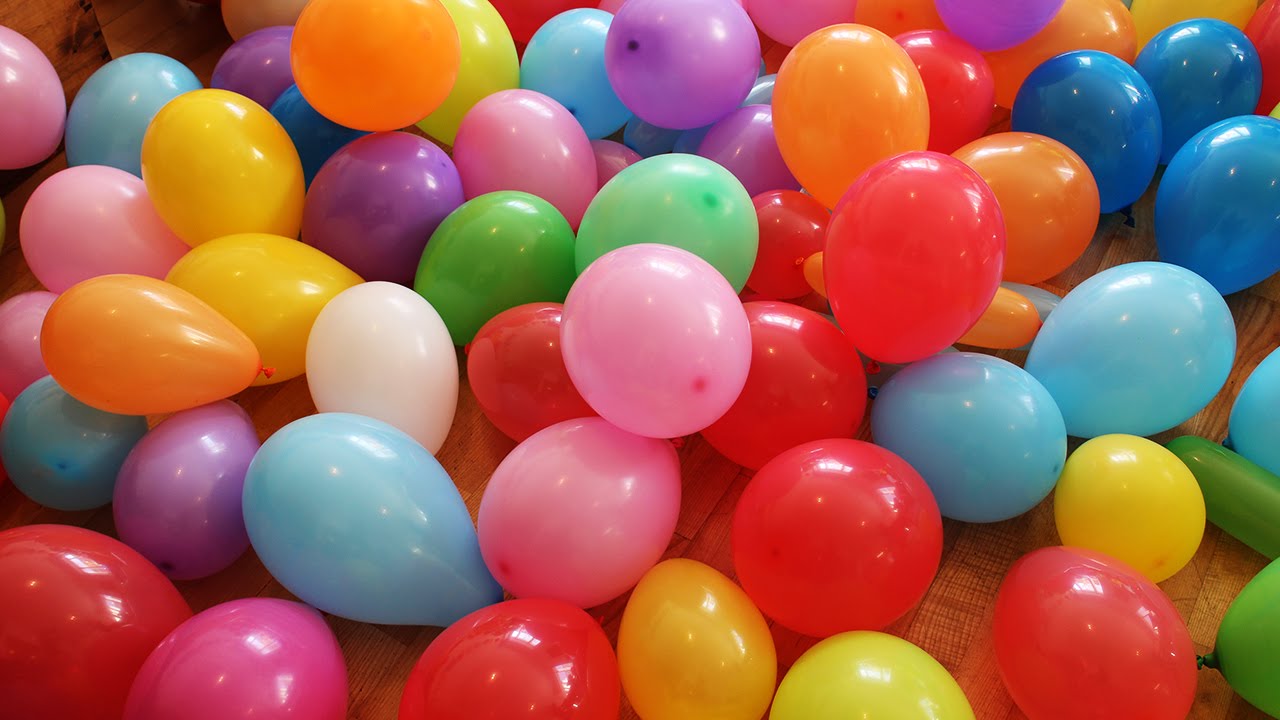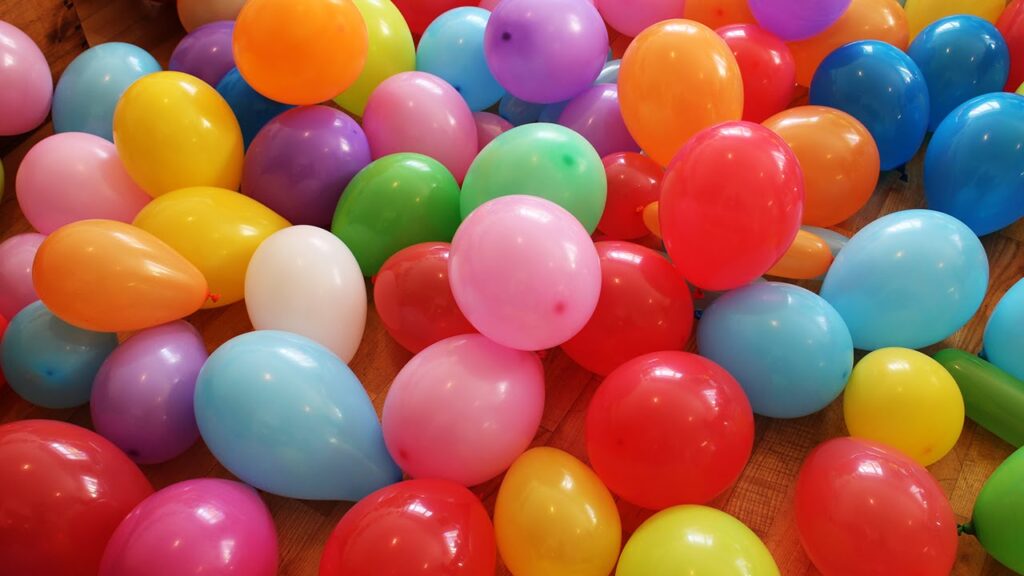 If you want to make the vehicle look even better and if you want everyone to notice you, then you can add balloons to the decorations. Once again, you can choose the same colors that you are using for your wedding, but you can also choose something different. Depending on the number of decorations you plan on putting on the limousine, you can combine the colors and the types. If you are using ribbons and balloons, you can make all the ribbons and strings in the same color and the balloons can be in a different one.
Choose two pastel colors, or one bright and one pastel. It is hard to combine two bright colors without things looking uncoordinated. Talk to your wedding planner if you are not sure which colors to choose and think about the number of balloons you want to put on the car.
8. Food and Sugar
Some couples think that putting eatable decorations on the car is a good idea, but that's not really true. Everything that contains sugar should be used only inside the limo. If you put candies, lollipops, or anything sweet on the outside it will melt because of the sun and it will attract bugs.
So, if you don't want to have wasps and flies flying around your car and if you don't want to risk getting stung, you should try to avoid any type of food. If you want some snacks, then you can keep some inside the limo. Everything placed as a decoration on the outside is a no-no.
What do you think the best decoration is? Is there something else you'd like to add to this list? At the end of the day, you should not worry about anything else than to be happy and stay focused on your partner.
Do things that please you and if you want to go over the top, do it. In case you want to keep the minimalist style, then you should go for it. It all depends on the things you want and don't want, so don't worry about pleasing the crowd, as long as you are happy.