A bachelorette party is hosted to honor and celebrate the bachelorhood of the bride-to-be before she gets married. It's intended to be a fun and memorable event before her wedding day. So, if you are a bride's close friend or bridesmaid, you have to organize it and ensure that everyone who attends the party enjoys and makes memories that last a lifetime.
Here are some great ideas to organize an unforgettable bachelorette party:
1. Choose A Theme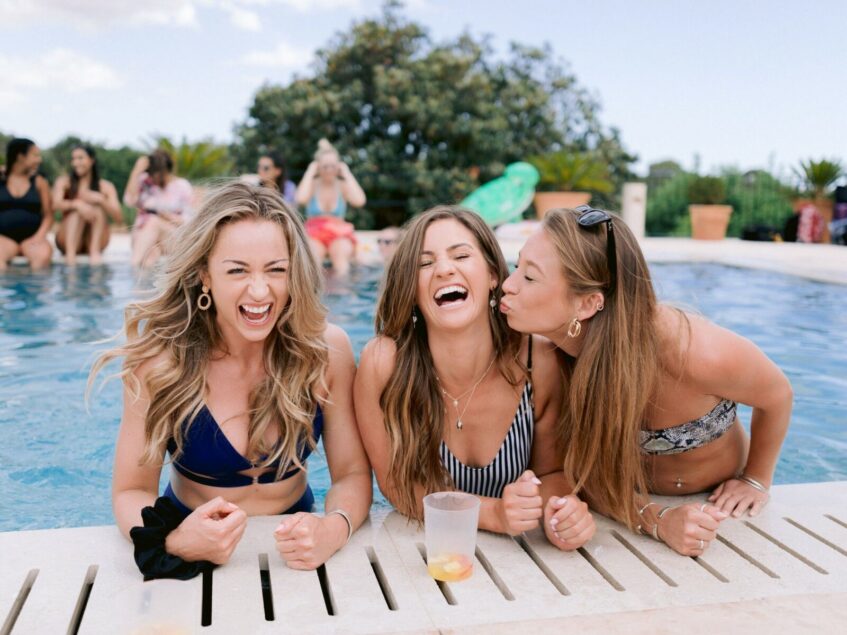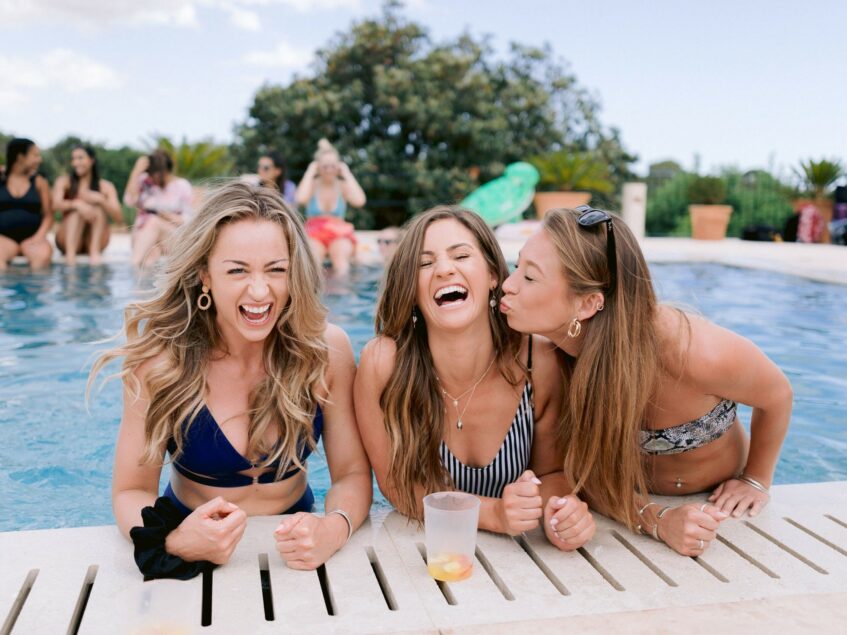 Select a theme that resonates with the bride-to-be's personality. It should be about her. So you can choose some characters she likes, some sports club she follows, her favorite holiday destination, her dream car, or a favorite movie. Ideas are limitless here. You have to be creative and plan accordingly.
Ultimately, the theme should reflect the bride's personality and create a fun and memorable atmosphere for her and the guests.
2. Shun The Dress Code
Having a dress code for the party is outdated. Instead, you can order some props which can be worn by all. You can choose amongst feather boas, eye masks, colorful wigs or LED accessories. The idea is to add fun and provide extra excitement for the guests.
For example, you can order customized bachelorette party wigs for all the guests. When all the guests will wear them, it will add a vibrant and energetic element to the party.
For example, you can offer an assortment of stylish sunglasses or novelty shades for guests to wear and strike a pose.
3. Order A Special Cake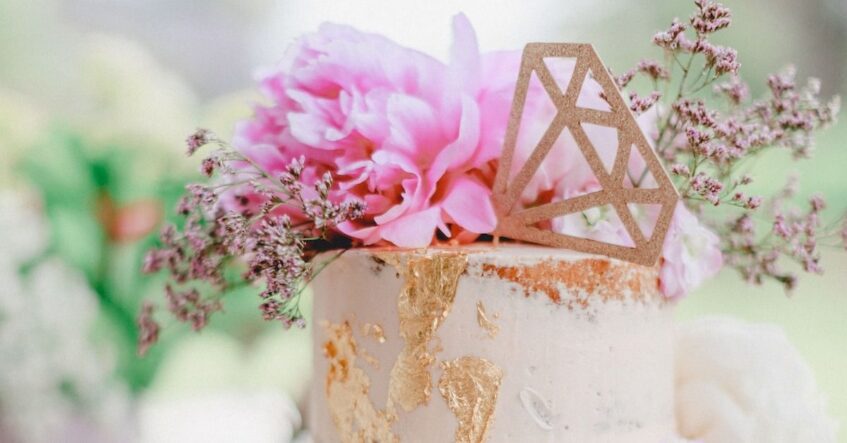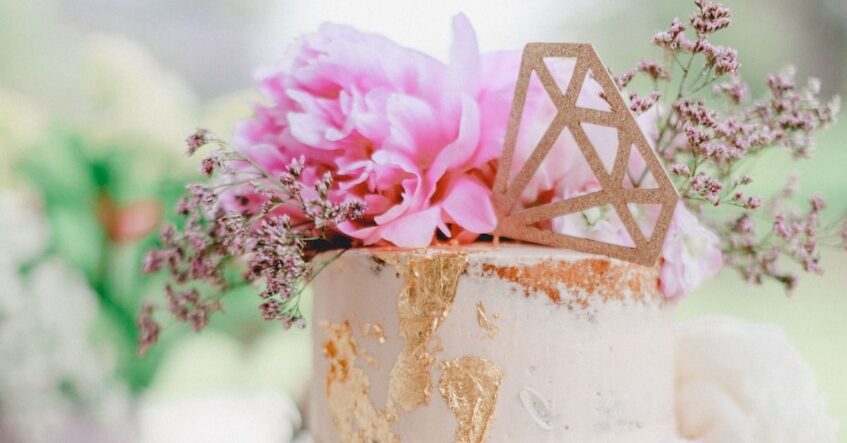 Instead of a regular cake, think of a quirky one. Add an element of surprise to the cake's design and flavor. You can partner with celebrated chefs, specialized bakers, or chocolate artisans to get that unique, one-of-its-type cake for the party.
You can opt for a vibrant and colorful cake with sprinkles, confetti, or bold patterns to reflect the joyful atmosphere of the bachelorette party. Some quirky cake themes include lipstick or makeup-themed cake, diamond ring cake, naughty-themed cake, or lingerie-inspired cake.
4. Decorate Your Venue
Decorate the venue according to the theme. Hang personalized banners or signs as per the theme with the bride's name, initials, or fun phrases. It adds a personalized touch and serves as a focal point of the venue. Don't forget to create a selfie point and a special corner for clicking pictures. Guests can take fun pictures here with the bride.
Sprinkle confetti on tables for a festive touch. You can also incorporate sparklers for a grand entrance and photo opportunities. Try to create a glamorous yet warm environment.
5. Arrange Some Fun Games
You can arrange some fun games which are relatively easy to play. Everyone can participate and enjoy them. Common games include 'bridal trivia', 'he said, she said', 'two truths and a lie' and 'advice for the bride'. These games are popular, so most guests would know how to play them, and you can make them interesting by adding a personal touch or a twist.
For example, in the game 'Advice for the Bride,' ask each guest to write a funny anecdote about the bride instead of a regular piece of advice. Collect these notes and read them aloud during the party. It can be heartwarming and entertaining.
6. Make The Bride-to-be Feel Special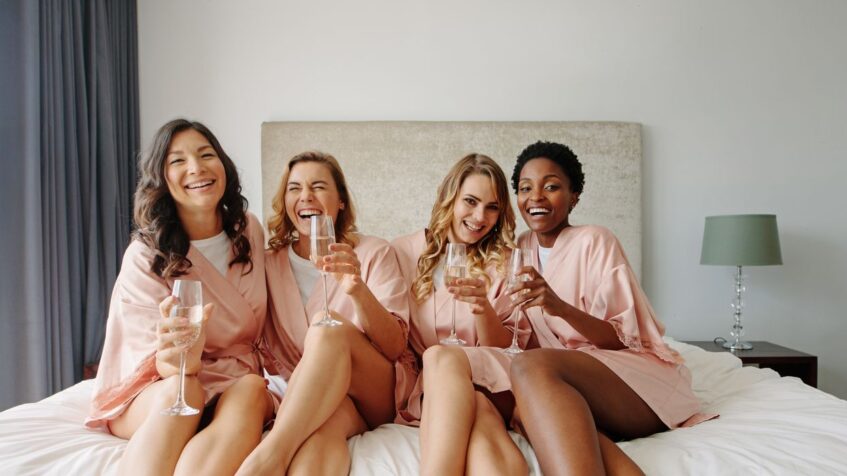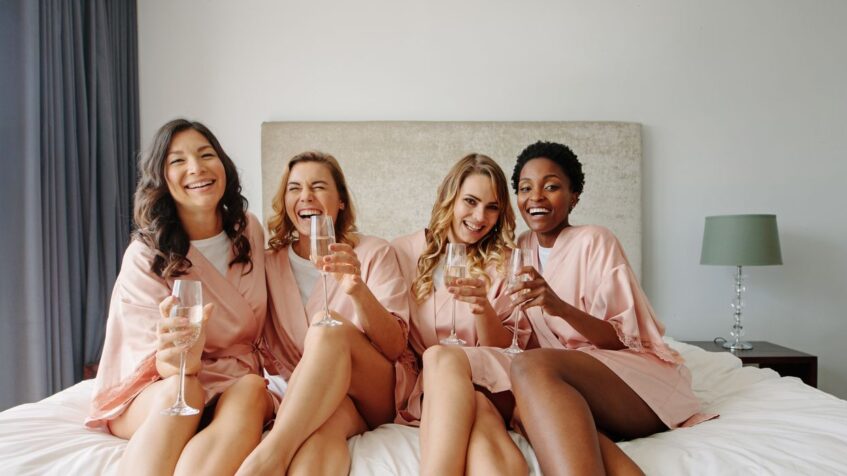 As this party is to celebrate the bride-to-be, make her feel special. For this, you need to plan and make some extra efforts. Throughout the party, ensure that she is the center of attention. Allow her to share stories, memories, and thoughts with the group, and actively engage her in conversations and activities.
Gift Some Party Accessories
Gift the bride with personalized accessories such as a sash, tiara, or bride-to-be pin. This will make her feel unique and celebrated throughout the event.
Surprise Her
Plan a surprise element during the party tailored to the bride's preferences. It can be a special performance curated for her, a guest appearance, or a surprise activity that she will enjoy.
Show Appreciation
You can make her feel special by expressing gratitude and appreciation for her presence and friendship. Tell her how much she means to everyone and how excited they are about her upcoming wedding.
Give Her Space
Create a designated area or chair for the bride-to-be that is beautifully decorated. You can use balloons, banners, or flowers to make it stand out and indicate that it's her special spot.
7. Encourage Participation By All The Guests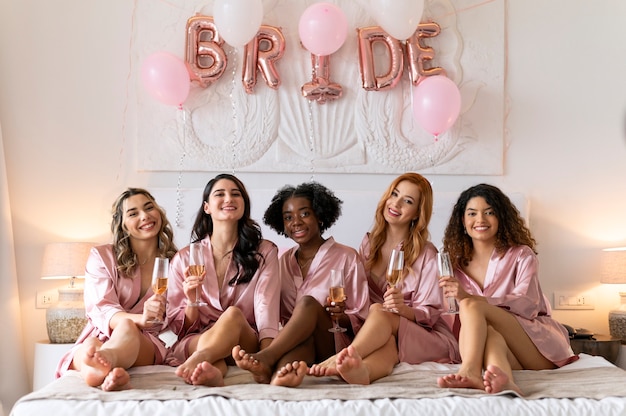 Encourage guests to be a sport by actively participating in the fun games and wearing the props. You can ask some of the close ones to prepare and share the inside jokes or anecdotes about the bride.
You can ask someone or yourself to raise a toast or give a speech to honor and celebrate the bride-to-be. This is the time to share heartfelt messages, memories, and wishes for her upcoming wedding.
8. Order Customized Return Gifts
Once the party is over and guests are leaving, they must have something to take back with them. Something materialistic, which they can pin on a wall or keep on their desk, like a souvenir. Personalized party favors can be given with the bride's name or initials, like custom keychains, mini bottles of champagne, engraved wine glasses, or monogrammed tote bags.
Conclusion
A bachelorette party is a once-in-a-lifetime celebration. It is a momentous occasion, and everyone attending the party should be able to take back home special memories and heartfelt feelings. The bride should especially be made to feel special, and you can treat her like a queen. Leave no stone unturned to create memories for a lifetime.
You can use the ideas shared above to add zing to the party you organize. You can tailor these ideas to the bride's personality and preferences. The key is to make her feel loved, valued and celebrated throughout the entire event. Small gestures and a little bit of planning and effort can go a long way in hosting a memorable bachelorette party.