A hen party is a social gathering that revolves around the bride-to-be. It is a prelude to her last days as a bachelorette and an opportunity for friends to let loose before she ties the knot. The celebration usually involves parties, dinners, and other activities that bring out the best in everyone!
A hen party is one of those milestone events you'll have to be part of. The bride invites her bridal team to celebrate her last days as a single woman during this trip. It's usually an exciting time when you get to let loose and do all the things you didn't get to when you were younger.
A hen party is when ladies who are close friends gather together to celebrate the last night of freedom before one of them gets married. It is common for women to go out clubbing or have dinner at restaurants. Since it's just a get-together with good friends, there really isn't any right way how men should dress up for this occasion. However, if you want to stand out, this piece will help you decide what to wear.
But first, here is a special message to the maid of honor:
If you're the maid of honor, it's expected that you'll look your best in everything, without upstaging the bride! From flirty dresses to bubbly skirts to sassy tops, there are so many ways to wear them without looking too over-the-top or preying on people's sensibilities. You are basically the party organizer and are in charge of most things; venue, timing, and even dress code.
To the rest of the bridal team, here are some tips for dressing up for a hen party.
1. Wear well-fitting sexy clothes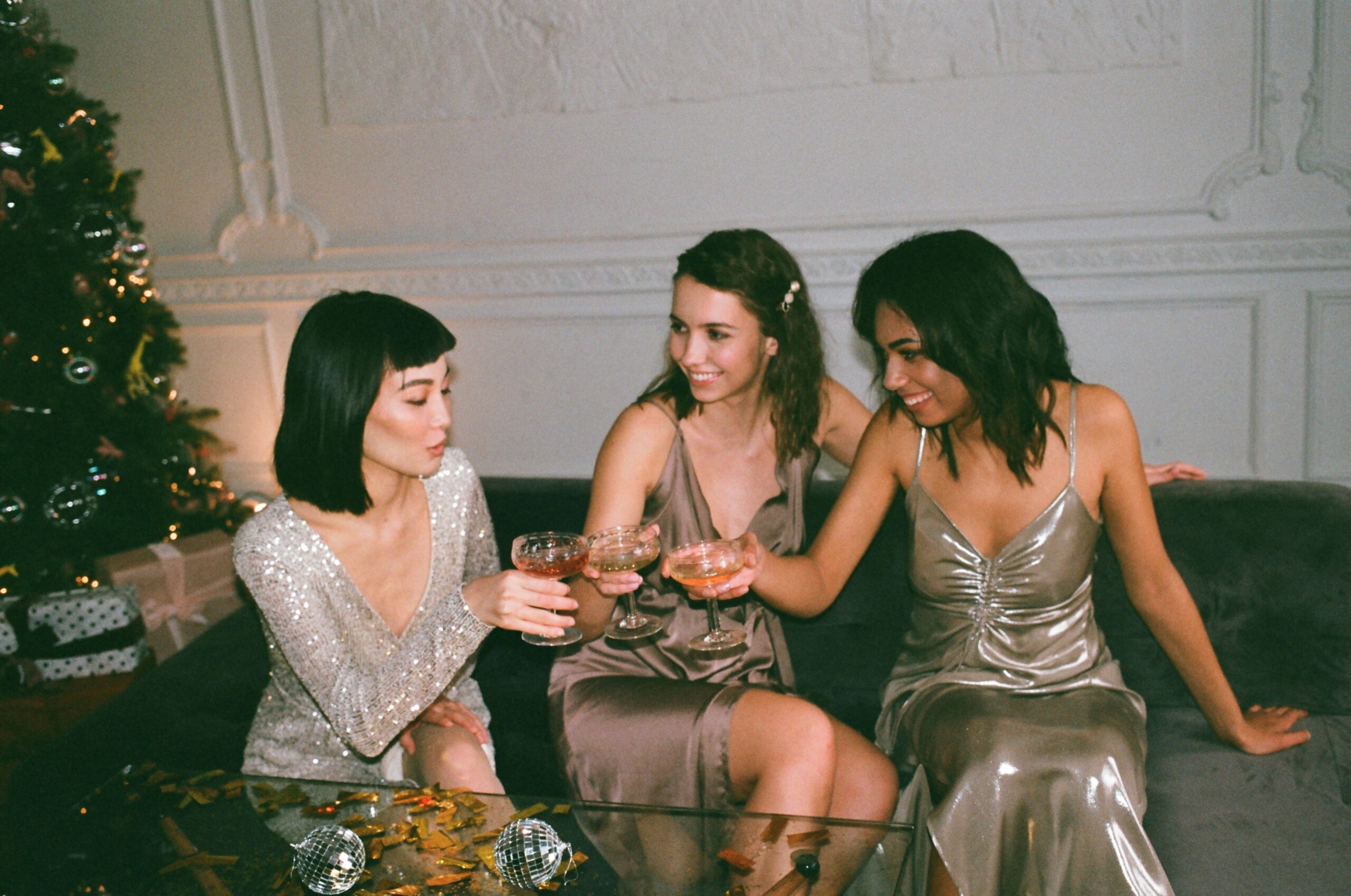 Since you are having fun, you need to find outfits that are sexy and those that accentuate your curves the best. Short skirts are best because they show off your legs and flip flops are also a good idea. Avoid clothes that open up on the chest area, though; you might end up showing too much cleavage than is appropriate for this kind of event. But if you feel comfortable, why not!
We insist that the clothes should be well-fitting because you may find yourself taking part in some silly games and activities at some point in the event. It is always better would to remain decent and be remembered for the right reasons the next morning!
2. Wear colorful matching accessories
Colorful accessories such as necklaces (short or long), earrings, bracelets or even hair clips would be perfect for dressing up for a bachelorette party. Plus, it doesn't hurt to wear high heels either; these give some height which could be useful when dancing at night. It would be useful if you also brought an elegant women's leather bag like those by the Lancel brand to easily match your outfit.
3. Go all out on make-up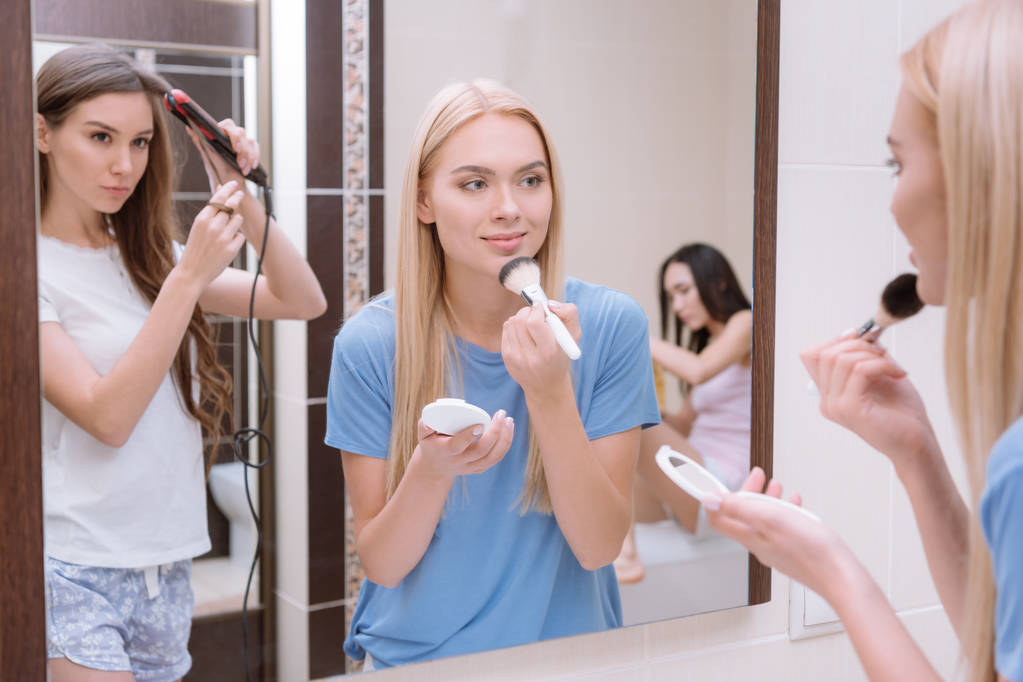 Girls love to look pretty, so why not glam yourselves with make-up that suits you. It's the last night before the big day; you might as well dress up and look pretty. Make-up that sparkles, blush to bring out your natural beauty and for an extra glow or even bright lipstick would be perfect for this party. On this day, the group could get ready together and hire a professional to help you look stunning.
4. Wear sexy, comfortable heels
Wearing the right pair of heels elevates any outfit. Be it a lovely dress or shorts; high heels are a must-have to complete your look. However, if you're going for booties, make sure they are comfortable and not too high because you'll be on your feet all night long. If you are wearing short dresses or outfits, it would be best to wear stockings or leggings underneath them to avoid unwanted embarrassment when you arrive at the dance floor!
Stick to the theme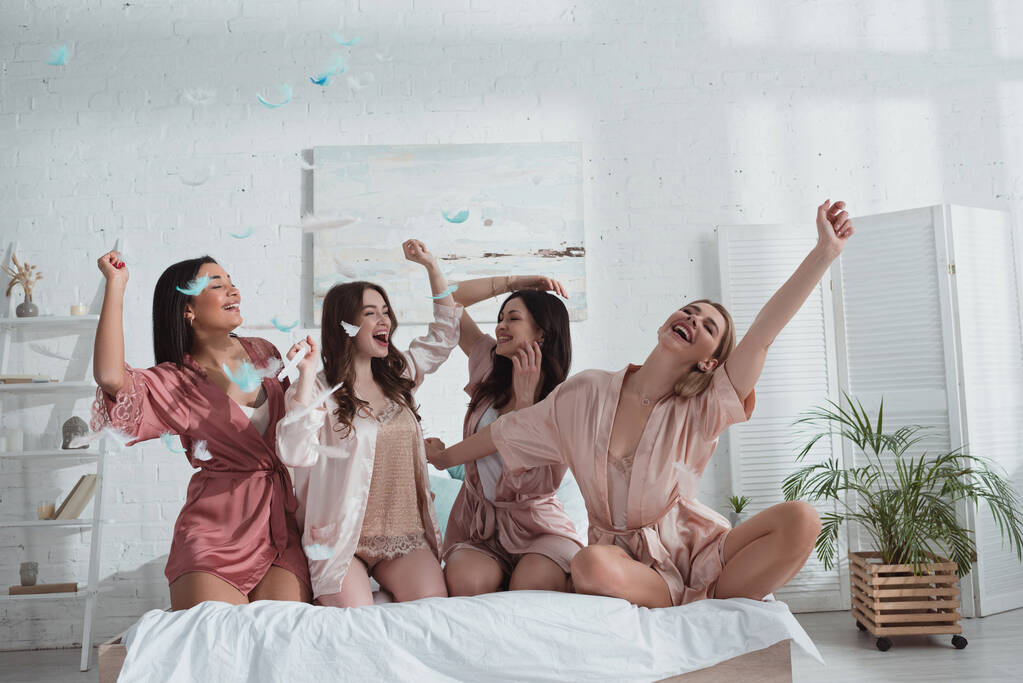 Suppose the bride or the maid of honor decided on a theme; please stick to it. No one wants to see you in a pair of camouflage shorts and a tee with beer logos on it. You can either go all out or tone it down; just remember that discretion is the better part of valor and that there's nothing worse than looking like an idiot, which you will if your outfit doesn't match with the theme.
5. Do not wear white
You might think wearing white to show off your tan is a good idea, but in reality, this color is reserved for the bride, so please do not wear this color under any circumstances. This rule applies to any other color which is considered 'bridal' such as ivory, beige, and champagne, too, so unless you want to offend someone who has been very nice to you by inviting you to their hen party.
6. Select the dress depending on the venue
Indeed, not all brides will hit the club; some will go for a mini-vacation, while others might just have a formal dinner.
Choose the dress depending on the location you have your hen party. If it's a dinner, then wearing an elegant dress would be acceptably provided it is pretty enough to satisfy your needs.
If not, then try something more daring like a jumpsuit that can be worn even after the party; if there is any other occasion in the future where you will need to look ravishing without much fuss, then this type of clothing will come in handy for sure.
7. Check with other hens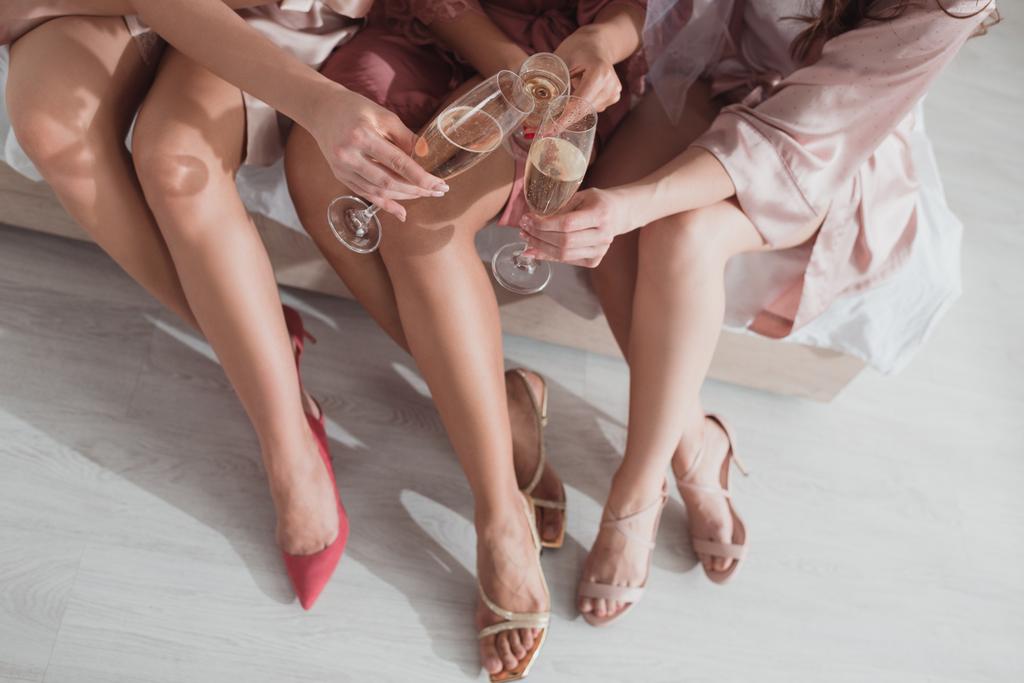 If possible, try and find out what everyone else has planned for their outfits before making any choices. This is because if everyone decides to go for ball gowns, then that might just look ridiculous given you've got five women dressed as though they're attending a gala, and you are there looking like a cleaner with your jumpsuit. Avoid this situation, just ask the girls and liaise. You might even arrange to go shopping together.
Bottom Line
Receiving a hen party invitation is one of the best moments. But the most important part is showing up for your friend dressed in the perfect attire. This is why you need to know what to wear and how to go about it. By following these simple guidelines, you will be left with no doubts!