A good time is one of the top priorities when planning any event. There are many things to plan, but you don't want your event to be boring. From celebrating a wedding party to corporate occasions choosing a party band for your event will make the experience more memorable and enjoyable.
Party music has been around for at least 50 years. As a result, they are still in high demand as live music entertainment. You already know that music is the key ingredient to any successful party to make it more enjoyable and memorable.
In this blog, I'll discuss the top 10 reasons to hire party music bands for events (i.e., wedding parties, garden parties, or corporate occasions). Here's why you should employ party music bands for your upcoming events.
1. Live music is more enjoyable with a party music band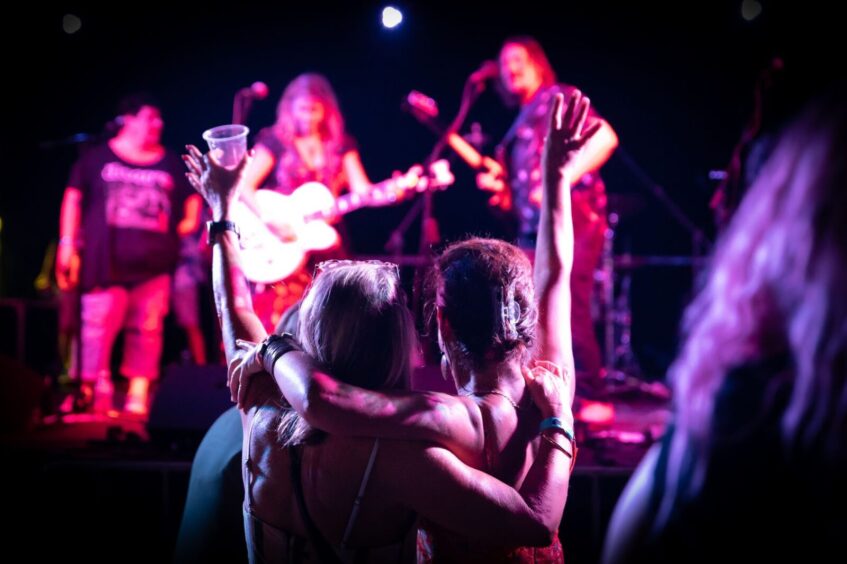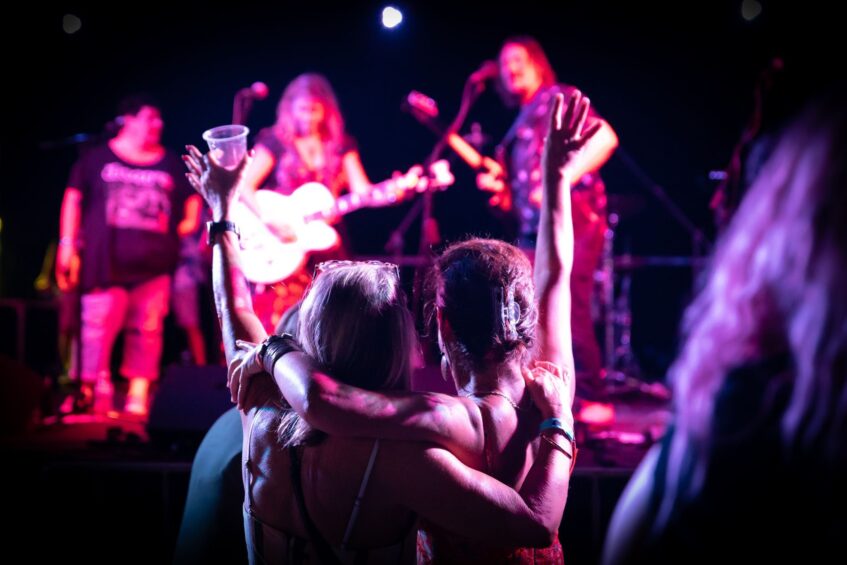 Party music bands perform live music. If you're a music lover, you already know that there's no doubt that live music is better than recorded music. Recorded music tends to be monotonous, becoming tiresome, while live music often features different styles and sounds that make it more enjoyable to listen to.
Another reason is that live performances are more customizable. That means you can ask for your favorite songs to be played by the performers at your party.
Lastly, live concerts often have more creative and innovative elements than recordings, making them more exciting and enjoyable.
If you love Pop, Rock, Soul, or Motown, then a 2-3 piece band can be a perfect selection for your party. From wedding parties to corporate occasions, Jam Master has popularity throughout England. The members were recent guests on BBC Radio. So, they can be your best selection only at ₤650+.
2. Party music can be customized to suit your needs
One of the most significant advantages of hiring a party band is that they can customize their music for any event. If you're planning your wedding party, you want to play songs appropriate for such an occasion. Party music bands can do this easily.
They can do this by playing songs from famous artists or even by creating their original songs based on what you've requested. That's why party bands will provide some uniqueness to your upcoming parties. You will not get such customization facilities for recorded music.
3. Party music bands are affordable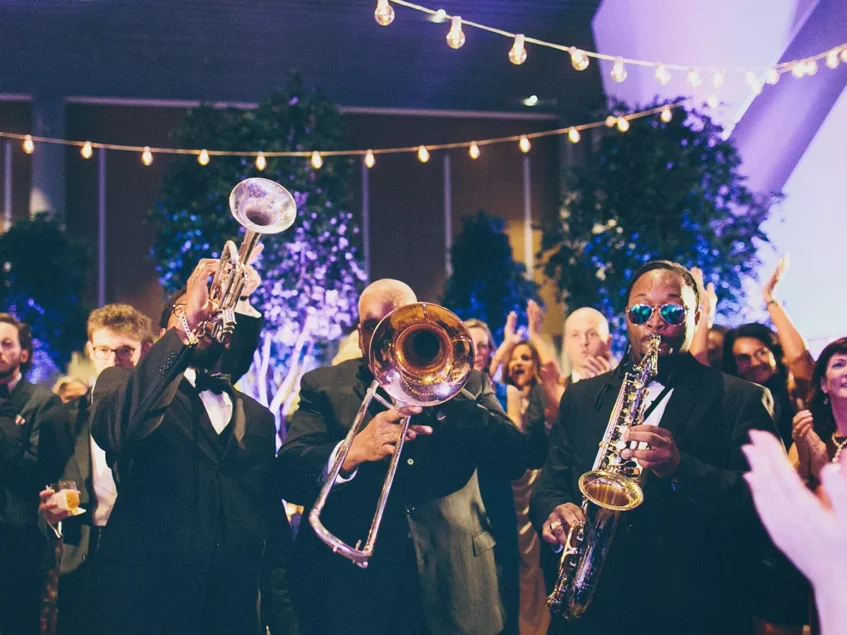 Hiring a party band can be less costly than hiring a top artist. Top artists generally charge considerable money for performing in any event. Moreover, party music bands have their types of equipment. So, you don't need to rent other equipment, which can be costlier.
If you plan your next birthday party, Party Music Bands can add an excellent dimension to your special day. Some of the best birthday party music bands in the United Kingdom are:
Lost in Music
Party Pop
Strut
Re-Mixed, and
FEB Bands
4. A party band brings the energy level up
A live party band provides more energy and fun to the crowd. Live music is far better than recorded music because live performances encourage people more with live interactions of the musicians. Audiences can watch the performer and listen to songs and melodies simultaneously, which brings more engagement and makes the party more enjoyable.
5. Party music bands will help keep your guests entertained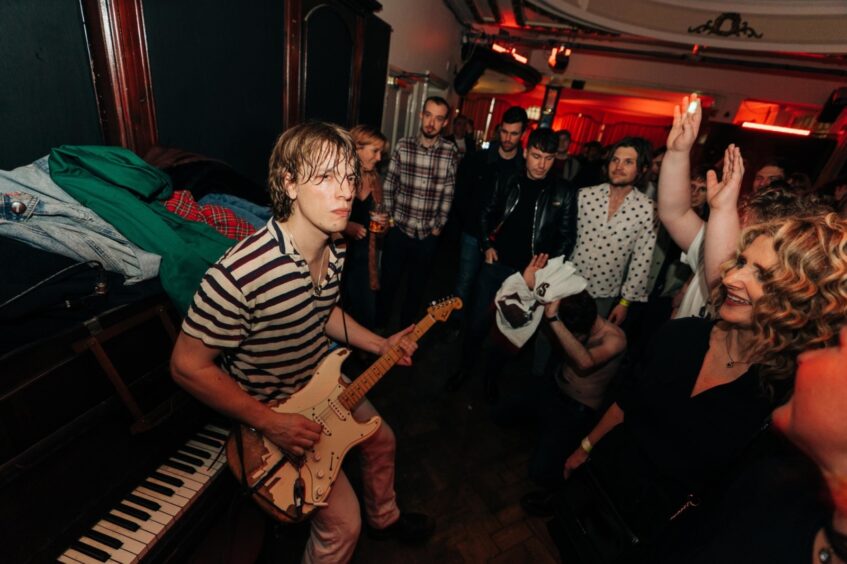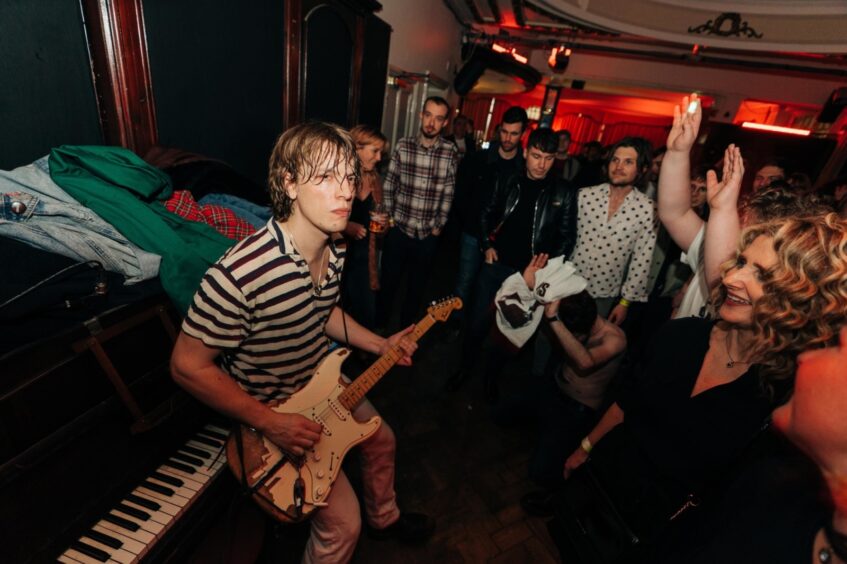 If you're planning an event like a wedding party or garden party with dancing, then an excellent choice for entertainment would be a live party band. They'll play all your favorite tunes while keeping people on their feet and having fun! This helps ensure that your guests will have a great time and be able to dance all night long!
6. Make your party more memorable
Hiring a party band for a party is the best choice because it will make your party more memorable. Usually, people forget about simple events with no extra features. Hiring a party band can make your party more unique and unforgettable because this adds some different dimensions to your party to make it memorable and remarkable.
7. People of all ages can enjoy music from a party band
Music is an essential component of any good party. That's why it's so important to ensure that everyone in attendance feels comfortable and at ease when listening to it. Party bands always offer this facility. For the customization facility, you or guests can request to play their selected songs possible in party bands.
That's why party bands can entertain everyone regardless of age. So, what party bands you will hire depends on what type of party you will arrange. For a wedding ceremony, wedding bands are perfect. A Christmas party band will be a great choice if you want to set up a garden party or a Christmas party.
8. Hiring a professional band can be the best choice for your corporate event's music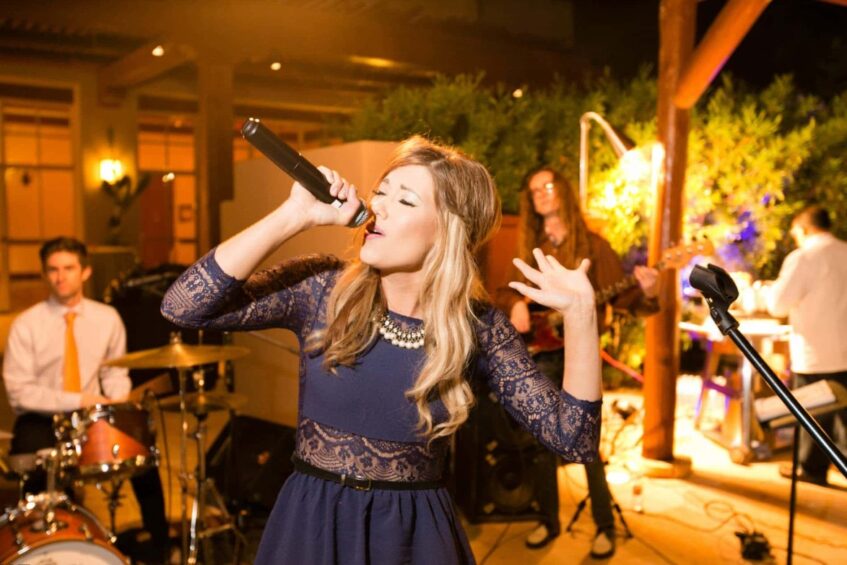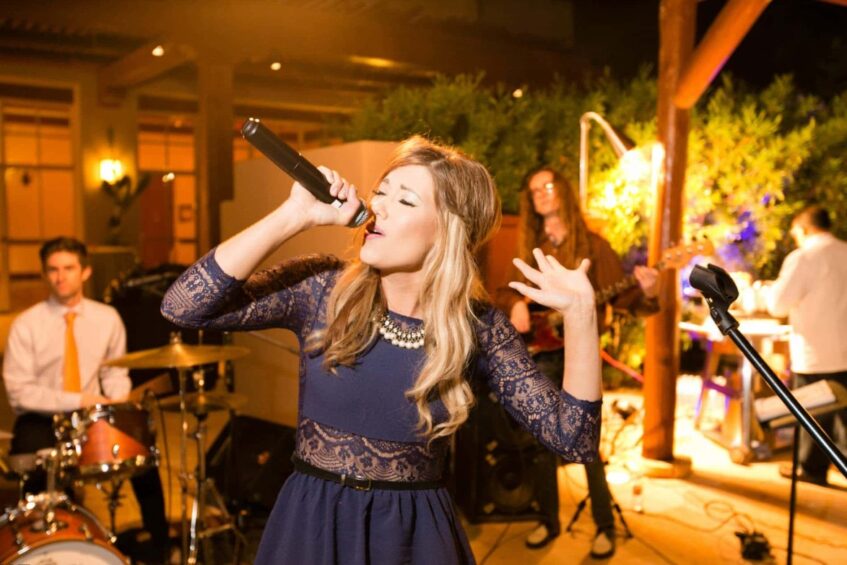 If you are going to hold a party for your corporate events, selecting a party band for the special occasion will be a great decision. There are many advantages to hiring a party band for corporate affairs. Party bands are experienced and can provide the perfect soundtrack for any event. Their unique skills can help create an unforgettable experience.
9. Party Bands are great for those who want to dance all night long
Party bands are perfect for those who want to dance all night long! Party bands can provide a nightclub feel to your guests if you're going to celebrate your wedding or birthday party. You can enjoy romantic dancing with your partner when the party band is playing love songs, and you can ask your guest to join in the dance and start engaging dance performances.  If you are planning a party to celebrate all night long, then hiring a party band can be amazing!
10. Party bands provide a fun atmosphere
Entertainment is essential when planning an event, especially if it is going to be held in a public space. Hiring a party band can be fantastic if you plan your wedding party in a restaurant.
Artists running a band have years of experience. They know better what song or music is perfect for what type of party you are planning to hold. The songs for a birthday party will differ from a wedding or a corporate party.
Whatever, party bands provide entertainment for both adults and children, and that will provide you with a fun atmosphere.
For corporate parties hiring a professional band can be the best choice. On the other hand, for a wedding party, you can check out UK Live Entertainment for best wedding bands if you plan to celebrate the party in the United Kingdom (UK). There are also some alternatives.
Choosing a Garden party band can be affordable and the right decision if you want to celebrate a Garden party. You can select these Christmas Party Bands without hesitation for the Christmas party. Now you have the reasons to hire a party band for your next occasion, right?
I hope you'll enjoy your party more and make it memorable by hiring the top-rated party bands at an affordable price. Thank you!