A wedding is always a magic event for new family creation. For all coupes in the world, it is one of the most important moments in their lives. Doubtless, every couple pays thorough attention to their wedding and wants it to be perfect.
For sure, they want to capture all the happy moments on a camera. For that reason, wedding photographers do their best. If you want to create a professional photo session and get tons of captivating shots, feel free to explore the selection of eight magical locations below.
1. Ancient Buildings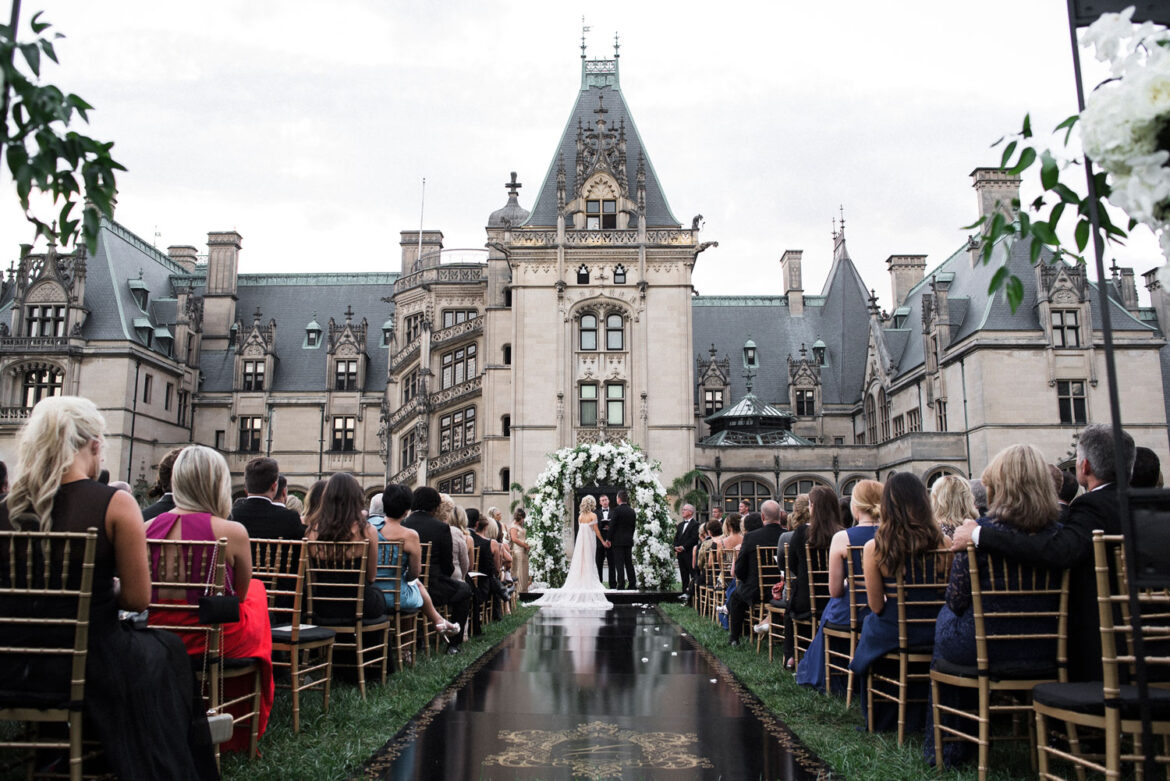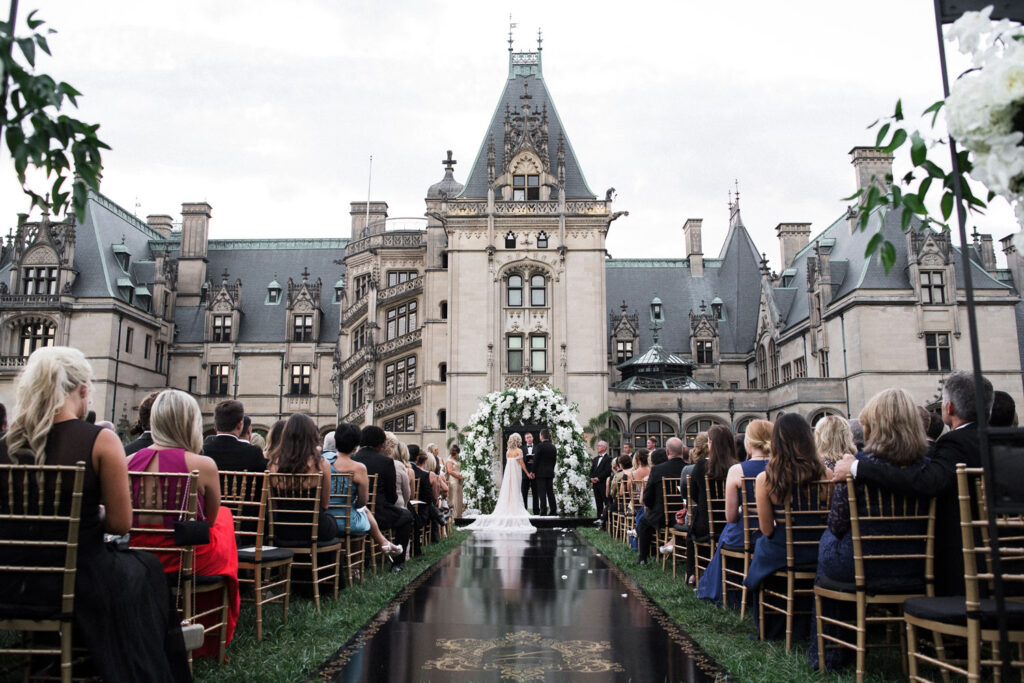 If there are some ancient buildings like castles in your area, it can be a marvelous spot for making great shots. Such places have a particular atmosphere of something that can last ages.
Decorating a castle with flowers and lights, you will create an amazing background for your wedding shots. Also, most ancient buildings have stunning parks in their outlying territories. Therefore, you can also make some great photos in ancient parks.
To make some stunning shots in a park, gather your friends and ask them to light sparklers in the same moment around you.
2. Mountains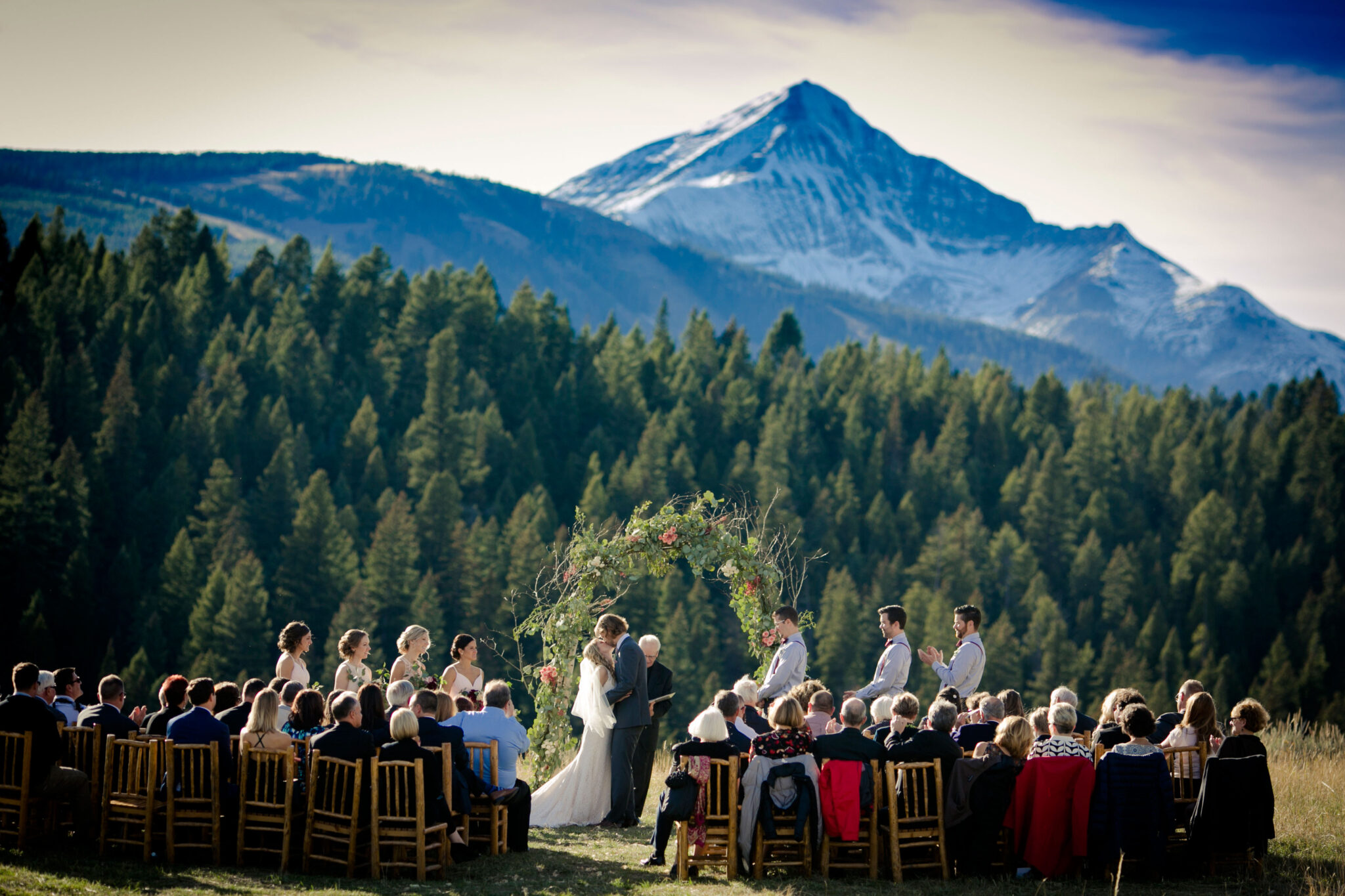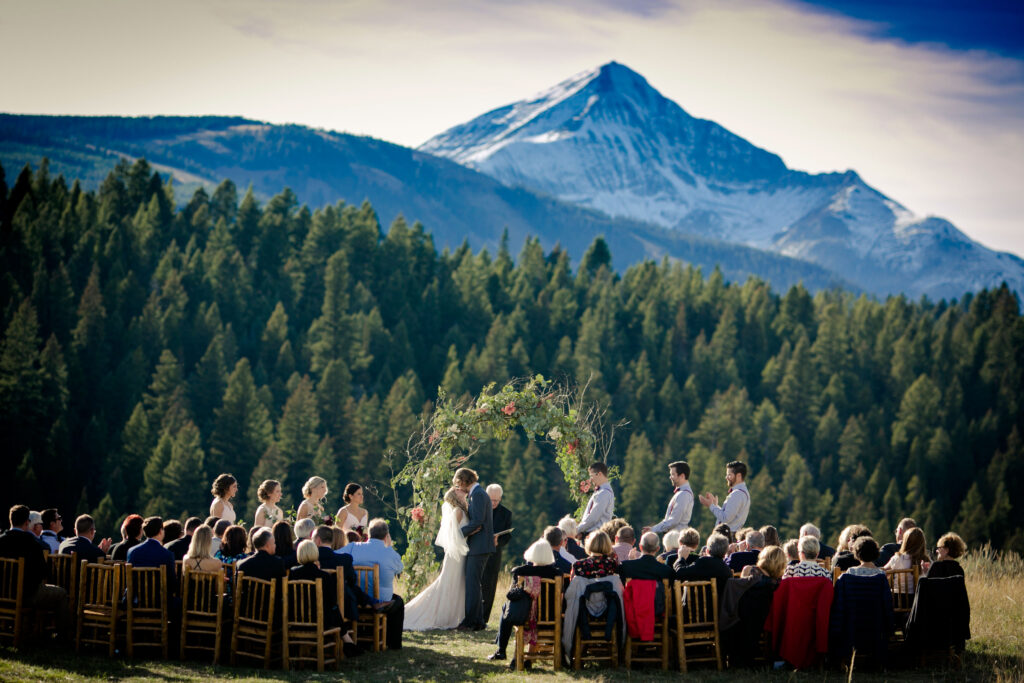 There is something captivating in the spirit of mountains. In case you want to make a lot of great wedding shots, reach the peak of the nearest mountains and make unforgettable shots with a fascinating landscape in the background.
3. On a Boat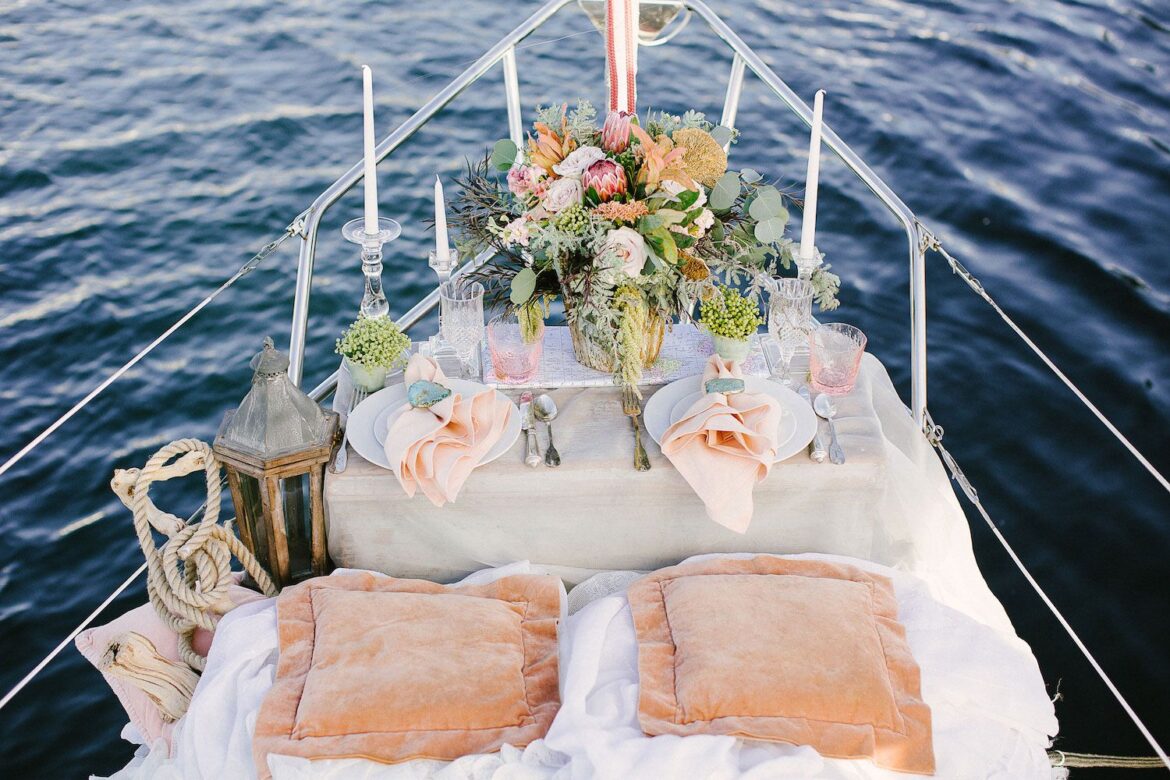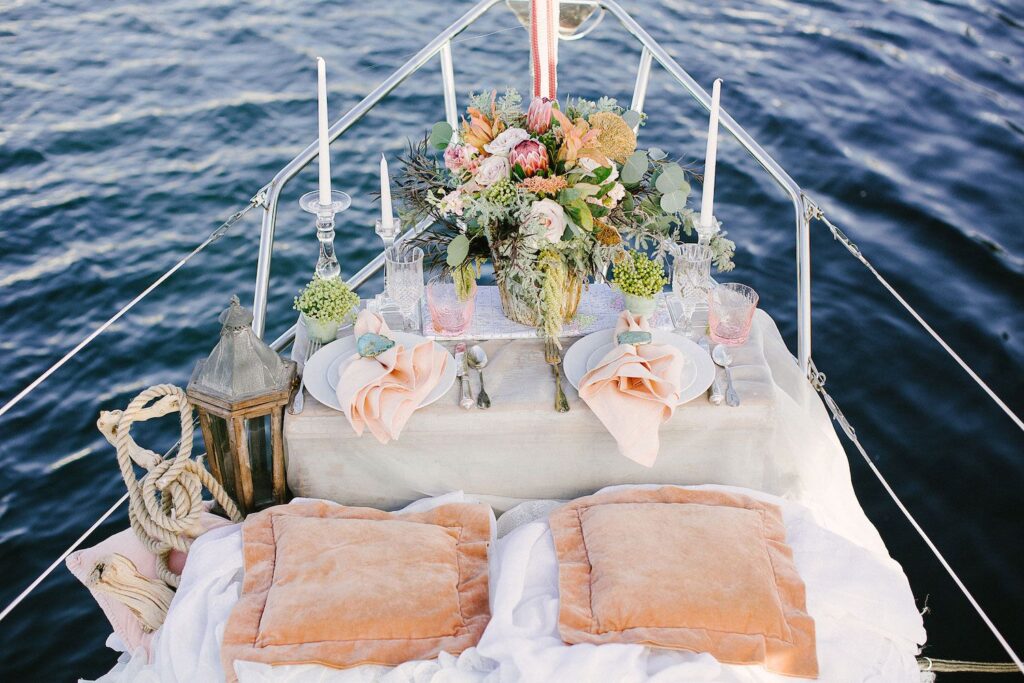 If you live not far from a sea or ocean, feel free to rent a big white boat to make a large number of stunning shots. Decorate the boat with bouquets and remove everything that can distract the attention.
Drive the boat by yourself or hire an experienced captain to visit different locations. For starters, make some shots with water that meets the horizon on a background. Then, try to capture some happy moments sitting on a boat that hits the waves.
Feel free to supplement your photos with engaging stories to post them on social media. In case you experience a lack of fresh ideas, reach a reliable writing service, and ask them to create some enticing stories for you.
4. Underwater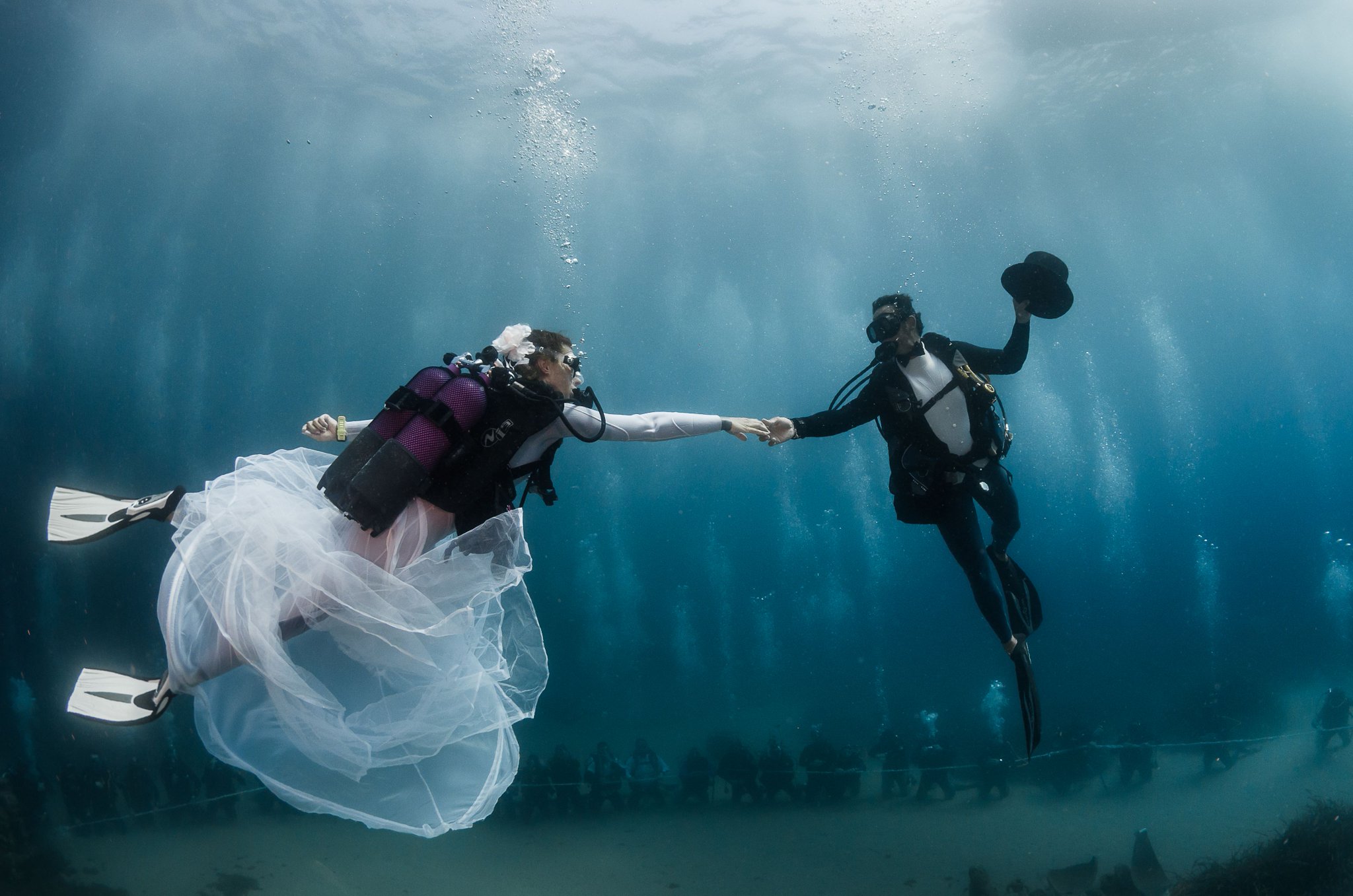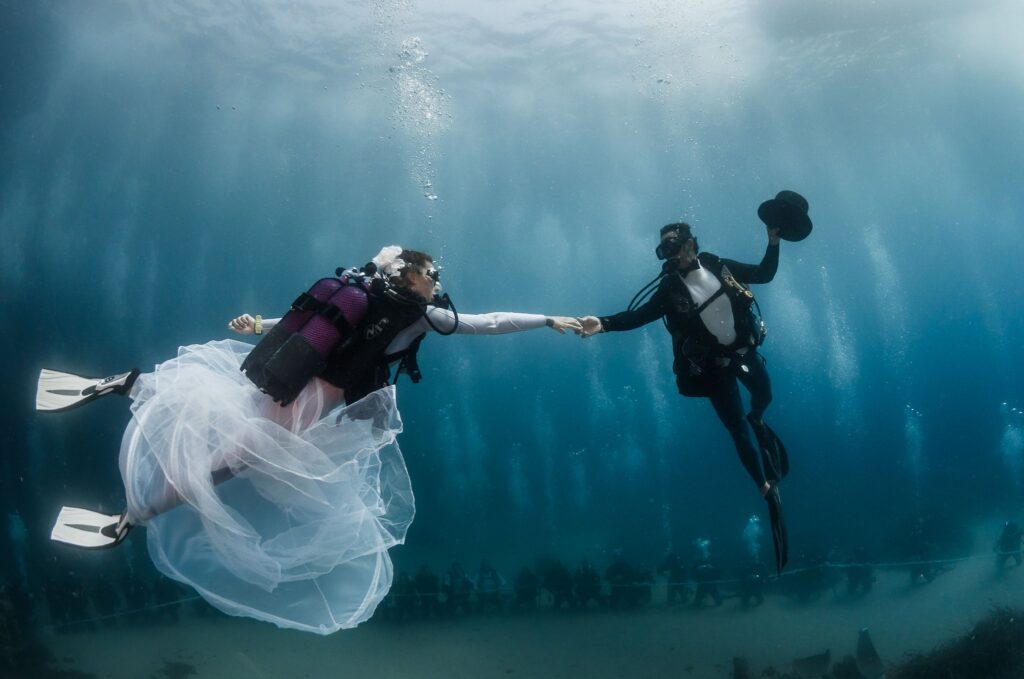 A couple of diving lovers will enjoy this idea. It requires great preparation. For starters, you need to take some driving lessons if you have zero experience. Then, you should find an underwater photographer with the corresponding gear. After all, you need to pick a majestic marine location as making wedding shots with a plain ocean's bottom on the background doesn't worth the effort.
5. Ice Caves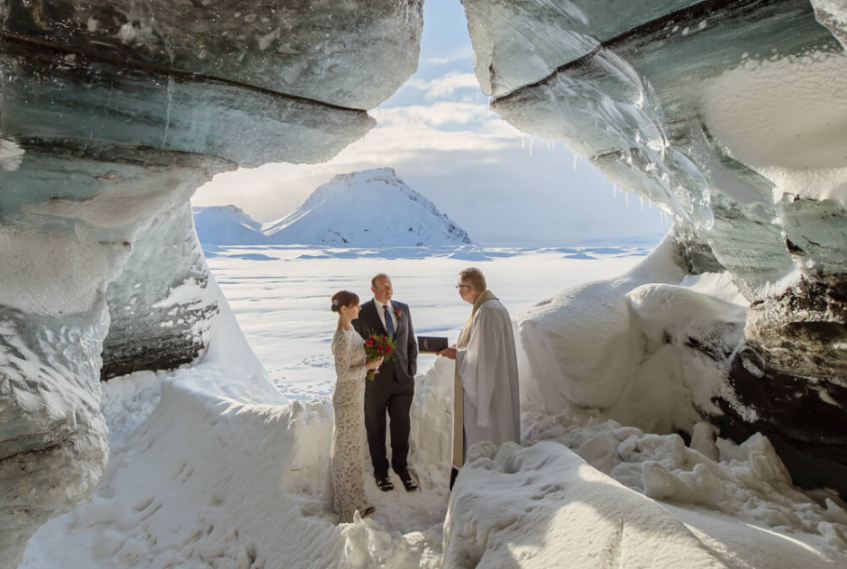 Ice caves are not a widespread location for making wedding photos because it's very hard to reach them. However, it makes them more attractive as your wedding photos will be unique. If you're a student, explore the writemypaperfor.me reviews to learn more about the niche-leading company that offers assignments online to free your schedule to reach ice caves.
The nearest ice caves are in Canada. However, you can also find them in Iceland, Greenland, and Scandinavia. Remember, it's forbidden to explore ice caves without an experienced guide. Also, don't forget to bring some warm clothes to wear after taking unforgettable wedding photos.
6. TreeHouse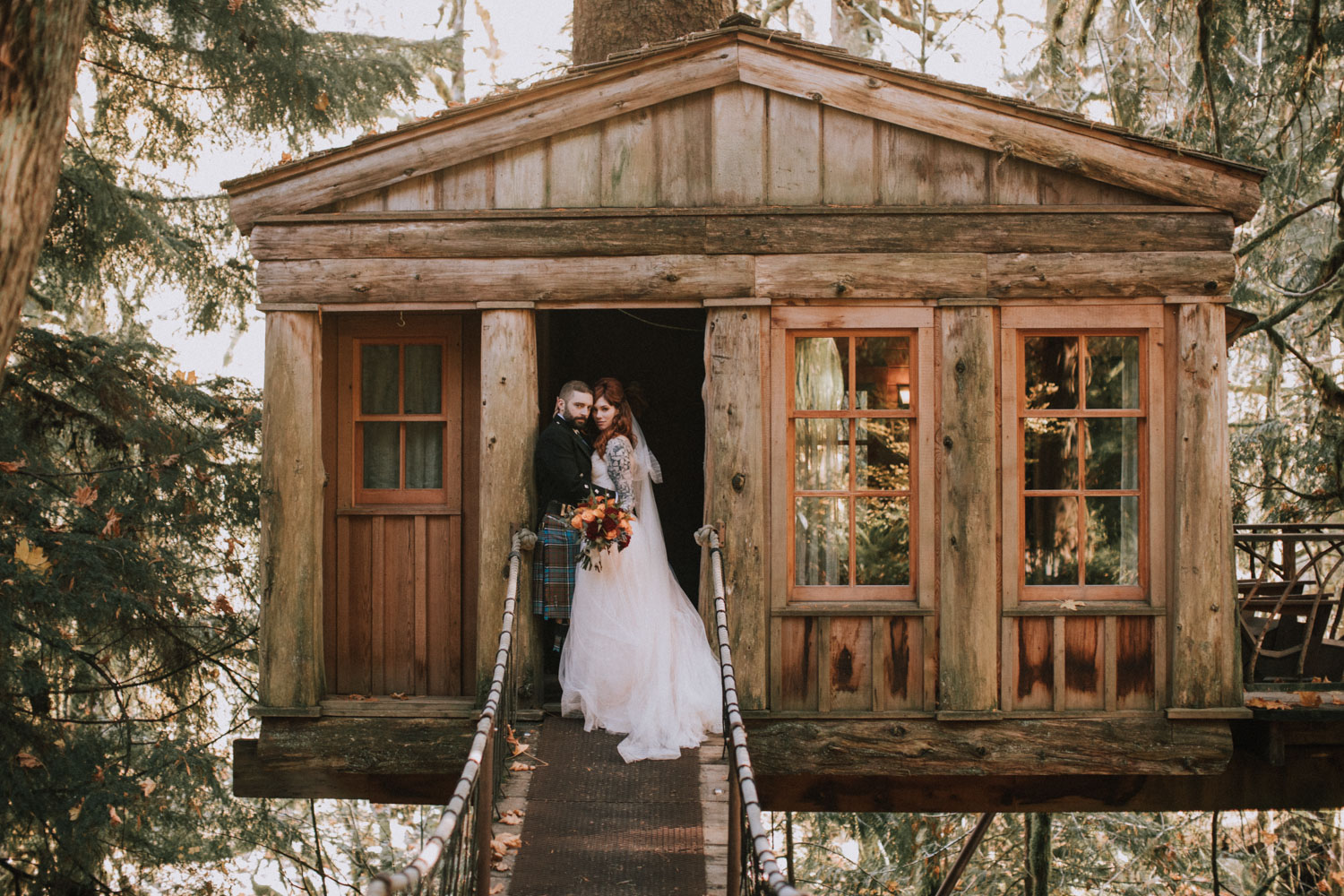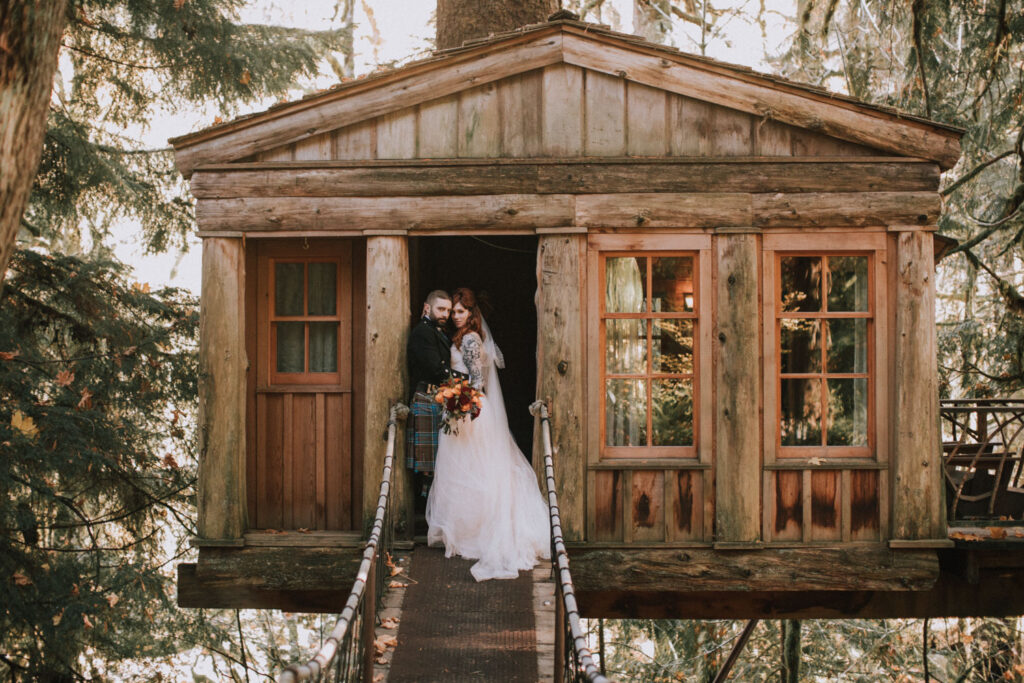 This location is perfect if you want to create really impressive photos. For sure, a kid's treehouse isn't a suitable location for wedding photos. You need to make comprehensive research and find a treehouse that is built for such purposes.
It should be big with a lot of attractions to make different photos. Also, it would be perfect if the house is located in a forest. The best time to take photos in the woods is dawn or sundown.
7. Old-Fashioned Library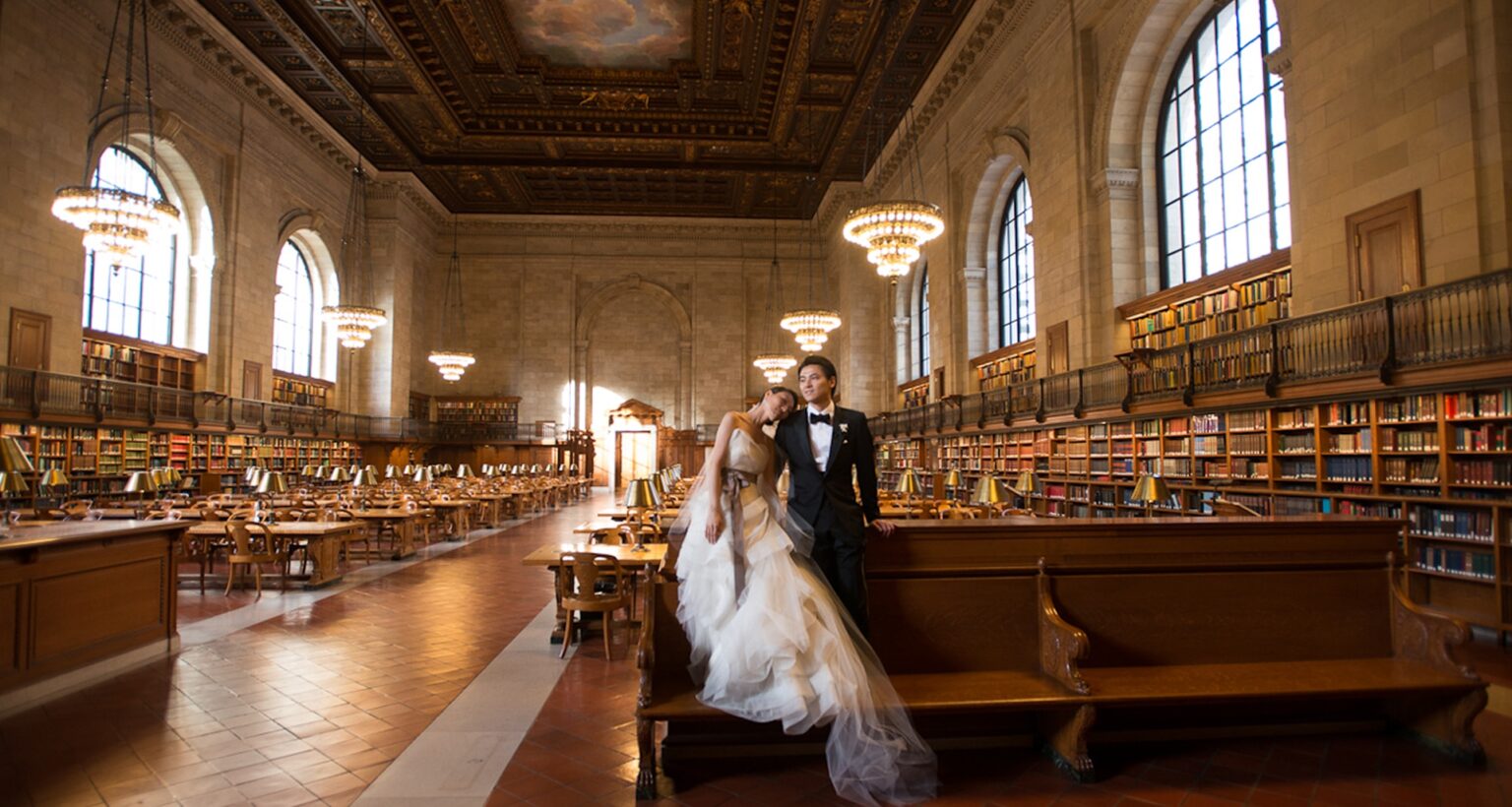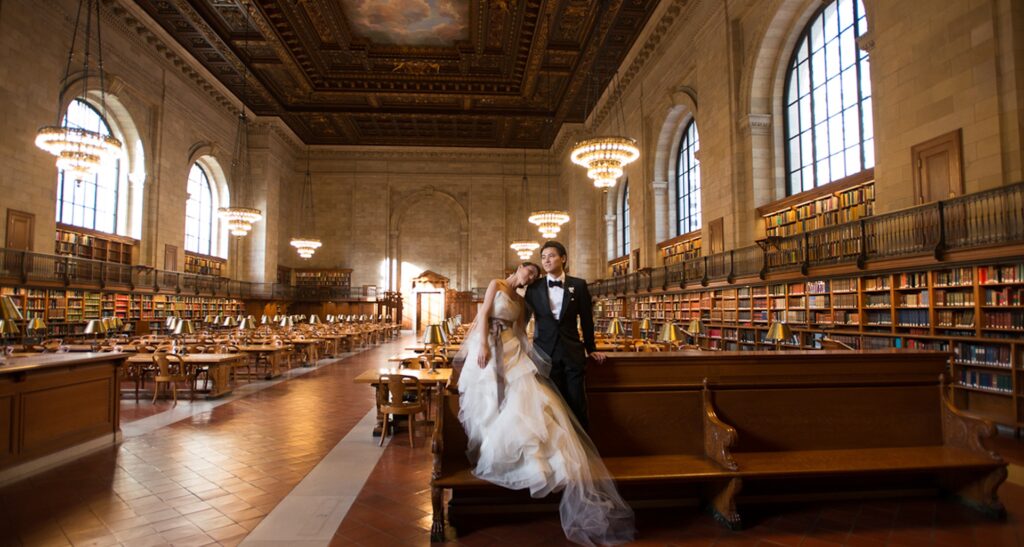 Even if both of you aren't bookworms, a library is still a perfect place to make some great wedding shots. If you find a small old-fashioned library, there won't be a lot of visitors. Modern students prefer using services that offer academic help to get their research papers done quickly and effortlessly.
Dim lighting in a library and create captivating shots with thousands of books in the background. You can also create a throne from books, if it's allowed, to create a unique wedding photo.
8. An Amusement Park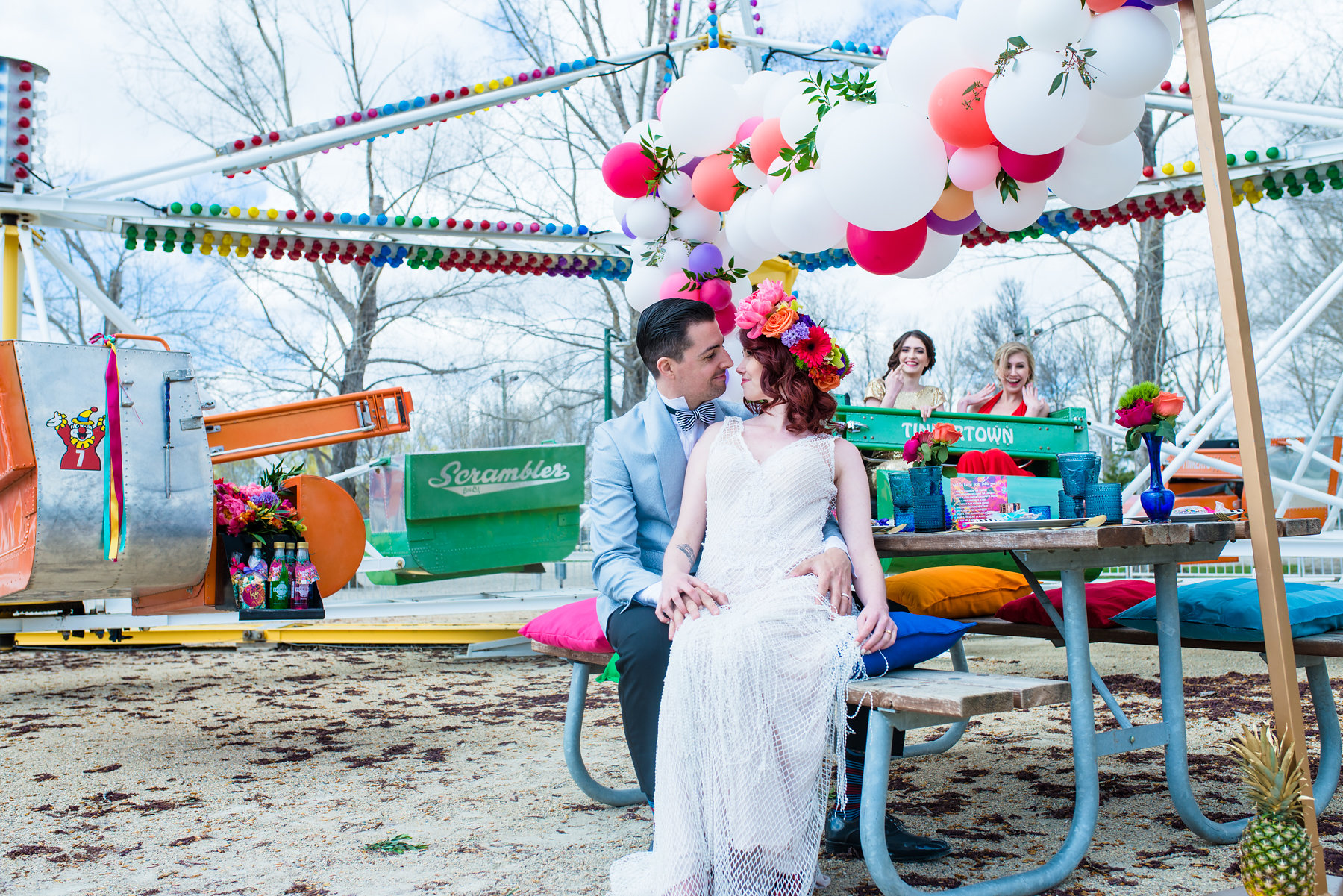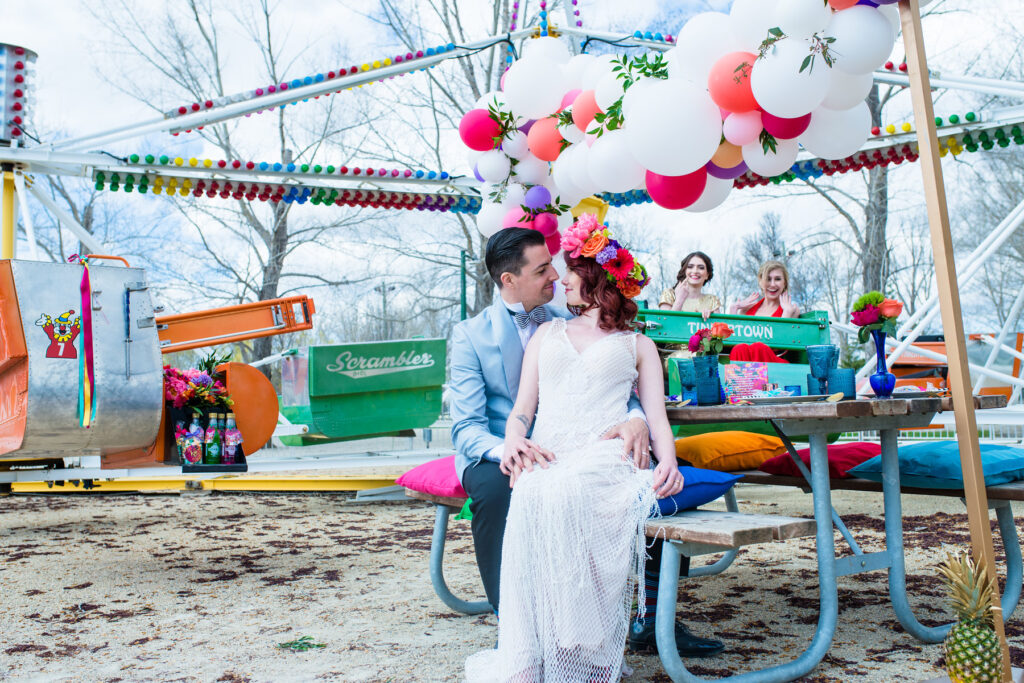 This location is perfect for a young couple, preferably students. An amusement park is a place that gathers a lot of bright colors, lights, balloons, and carnival. Feel free to take a day off from college and homework, grab a wedding photographer, and create fun and impressive photos on a roller coaster.
9. Antique Store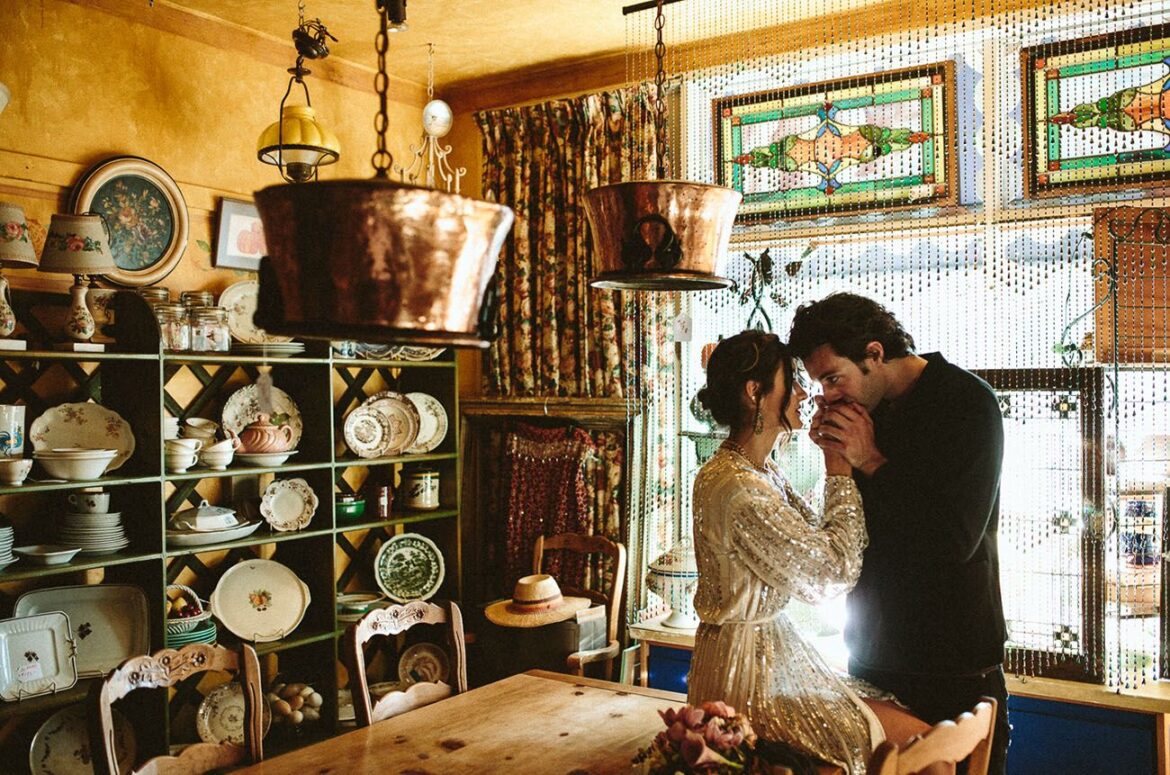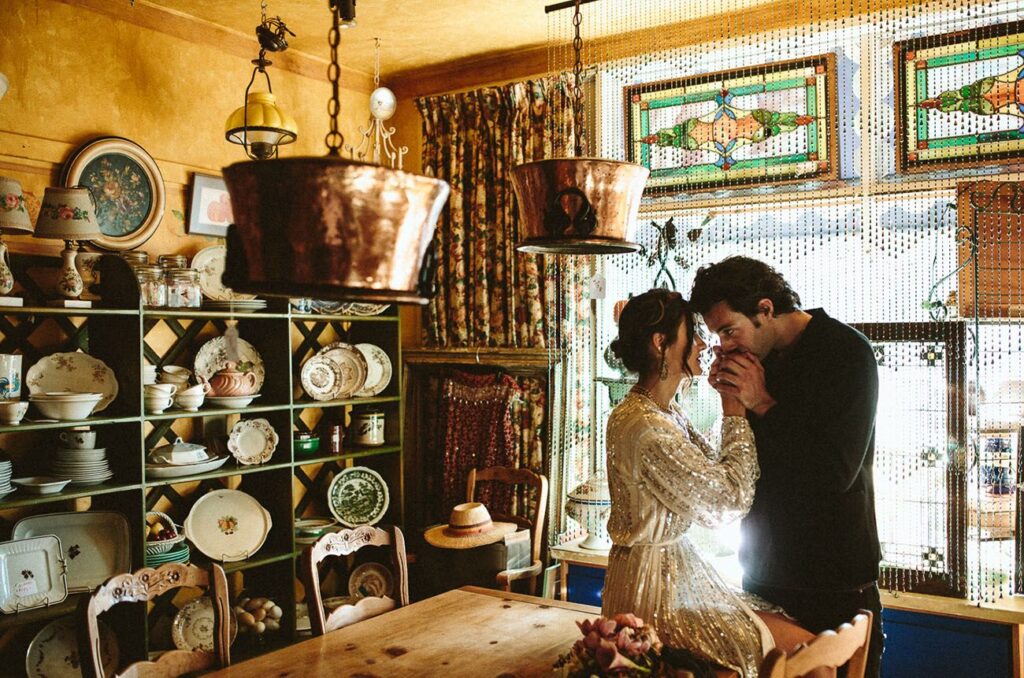 It's hard to find a place with a larger number of interesting items that will enhance your photos' background. You can also grab some old-fashioned items and make interesting photo shots. Don't forget to reach an agreement with a store's owner before your photo session.
Final Thoughts
There are tons of great wedding locations around us. All that you need is a professional photographer and a bunch of time for a photo shooting. In case you're an undergraduate with a tight schedule, feel free to ask your friends, "Do you know who can help with papers?" to allocate enough time for wedding preparation and professional shooting.