Marriage is a gigantic commitment for couples, and it is the job of veteran wedding photographers and event managers to help couples get on a new journey of love, trust, and romance with everlasting memories.
It is evident that most couples would want to be captured in a genuine way so that they can relive those auspicious moments, years later. The wedding day is a time for a celebration of two people in love on an incredible foundation of harmony, cheer, and togetherness. The realistic capture of wedding photos and videos will be some memories to cherish as you embark on a journey of love and legacy.
It is the magic that can be retained in those frames that you can hold onto time and again. They keep a marriage bond real and tangible for all the future moments too.
Here are some thoughtful photography ideas that we use to instill magic at any wedding:
1. Add Greens and Nature with Aplomb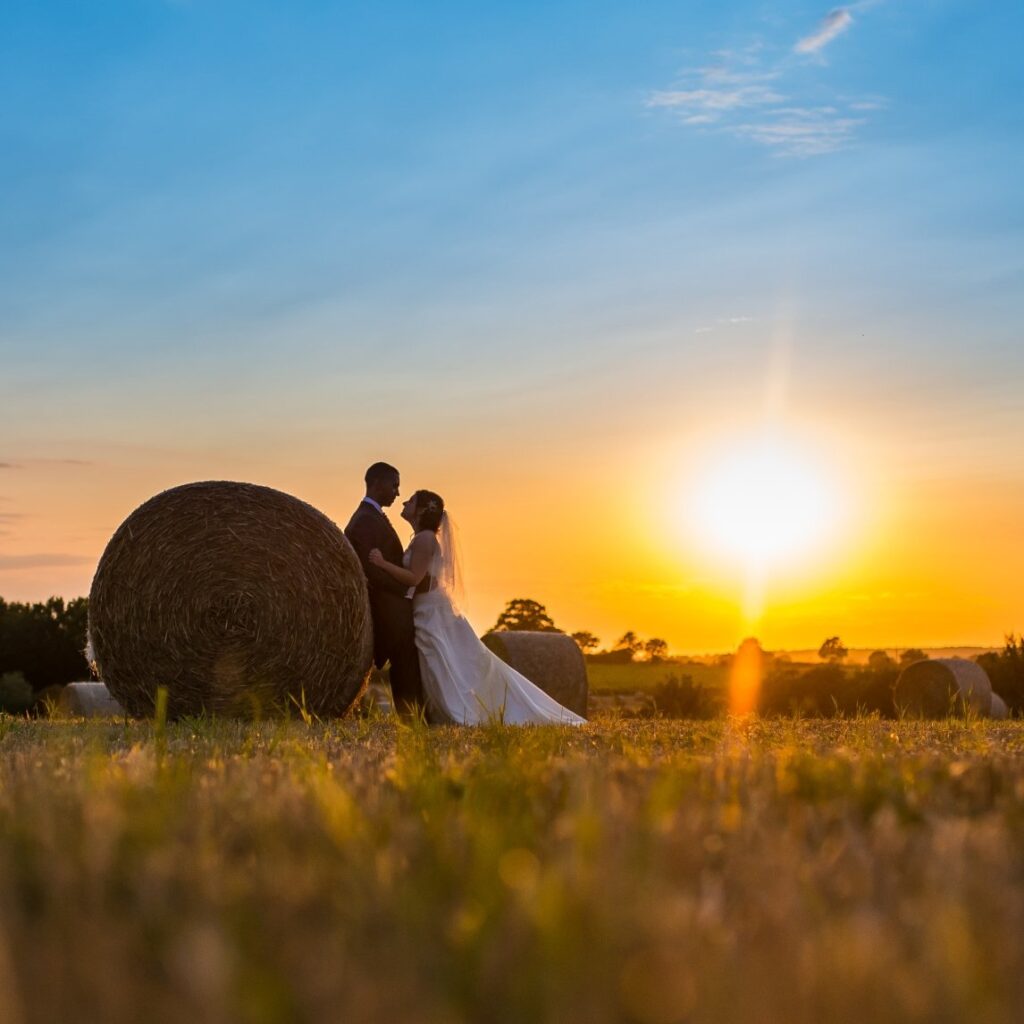 For couples who love natural surroundings and those from the countryside, prefer natural photoshoots done amidst rural landscapes, in the woods or in the wild. They would want frames that reflect their love amidst splendid flora and fauna. They can pose together lovingly or give adorable hugs or just lie in the meadows in the company of birds and take in the fresh air. We let the green environment envelop their love in a magical embrace and add charm to the happy grins worn on your faces!
2. Get candid poses with furry friends
Those who love pets and treat them like family, we help them be an integral part of the marriage story. We love to add furry friends to their love frames as many love to share their joy with them. Irrespective if they are canine or feline, we craft intricate yet intimate poses and moments that can melt anyone's hearts. We utilize the animal lover personalities to their benefit in framing adorable situations where the couple shoots are casual and fit in right with their "pet" peeves and preferences.
3. Getting Ready Shots are Here!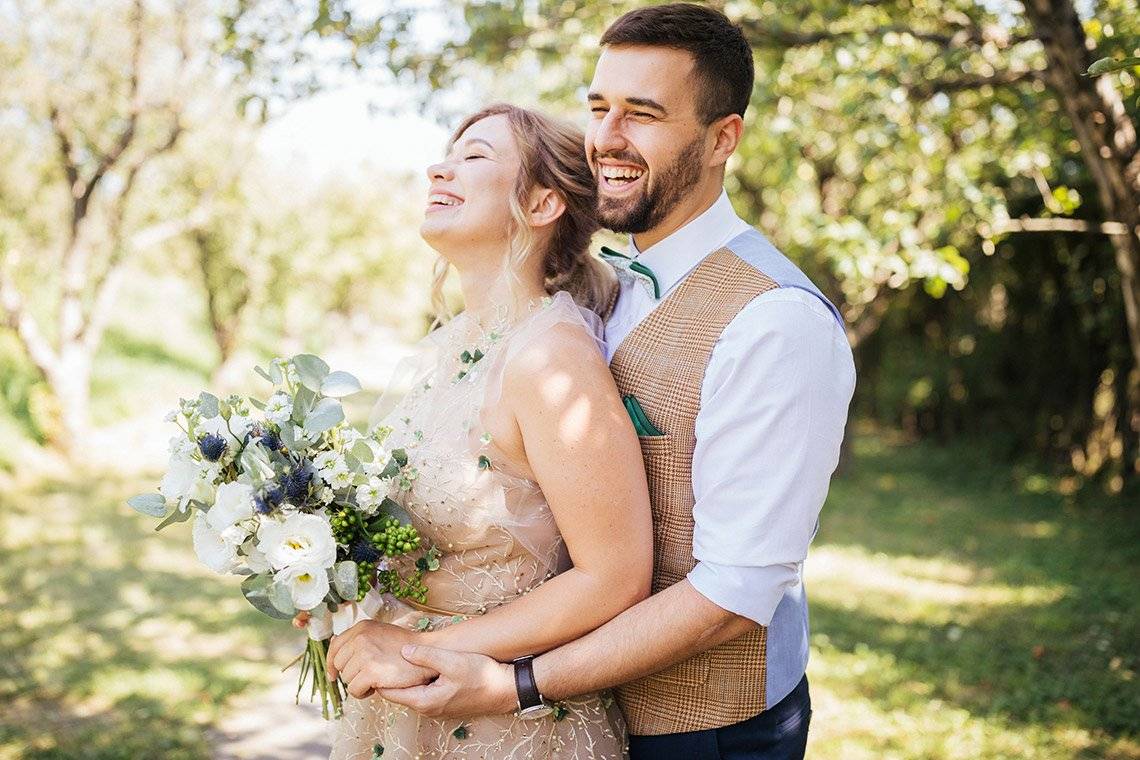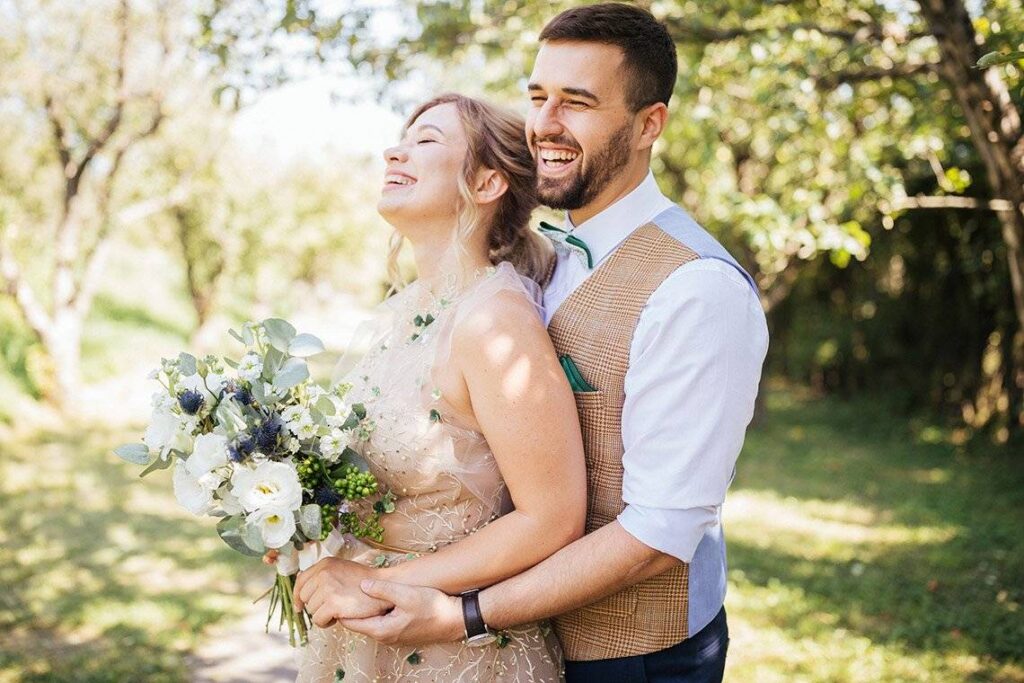 Some of the best wedding photos are candid ones, and what better to capture the mood of the bride and the groom, than when they are getting ready for their wedding! The bride and groom's excitement is palpable before those clichéd "I do" moments, and hence make a chunk of the best creative wedding photography shots. The play on light, framing on close-ups, the zoomed-in shots of wedding accessories, are all major elements of a detailed look of a wedding in progress.
4. Low angle shots during traditional ceremonies and stages of the wedding
Low angle shots work outstandingly well when we want the couple to look taller or regal in their shimmering dresses and personalities. We also use the shot during the actual wedding ceremony in front of the priest or when we shoot dance performances that involve a large group of friends and families who are keen to express their emotions, together! These low angle shots also include the quirky shots of friends at their goofy best!
5. The pairing of similar photos in a diptych to indicate motion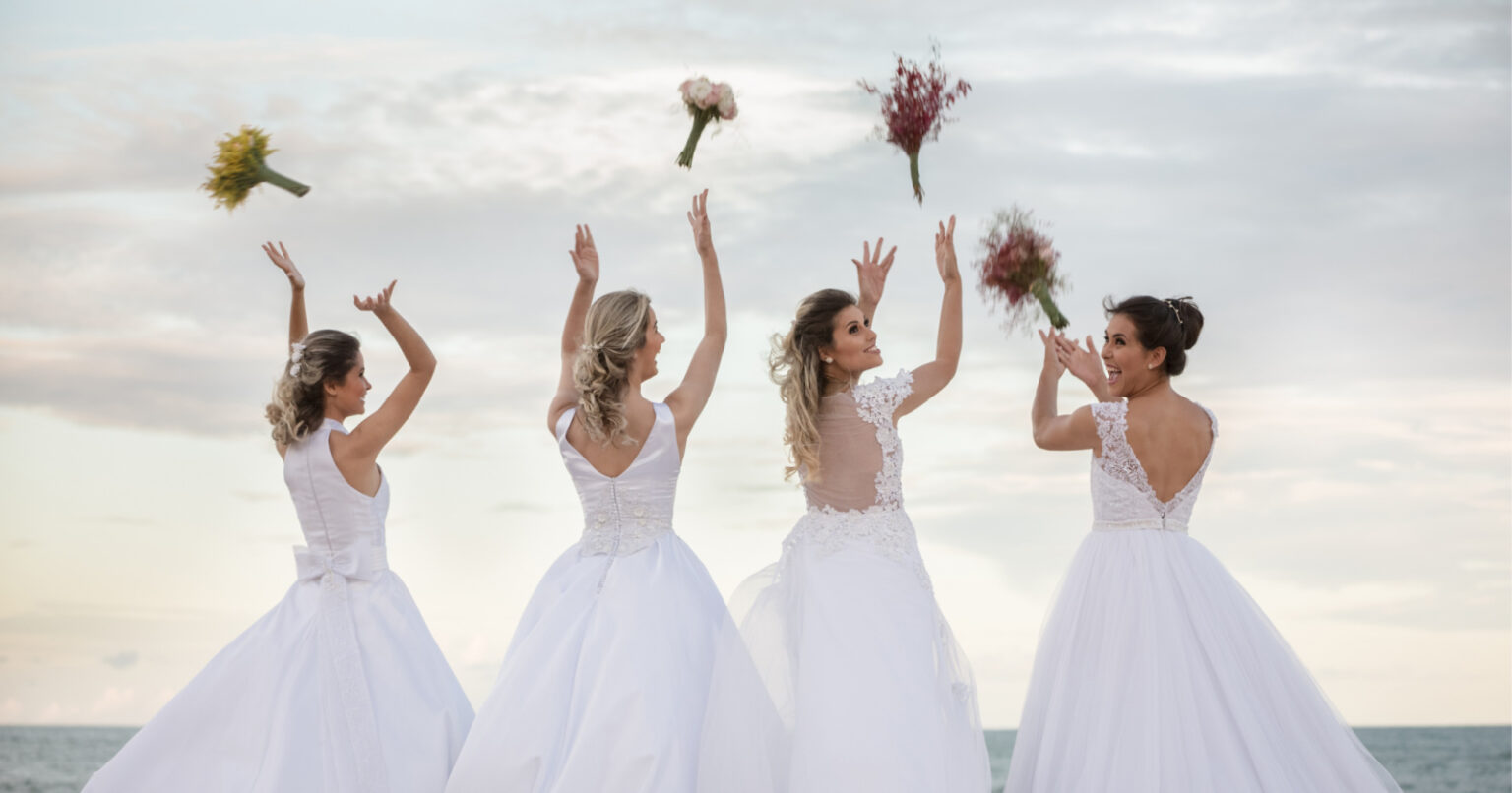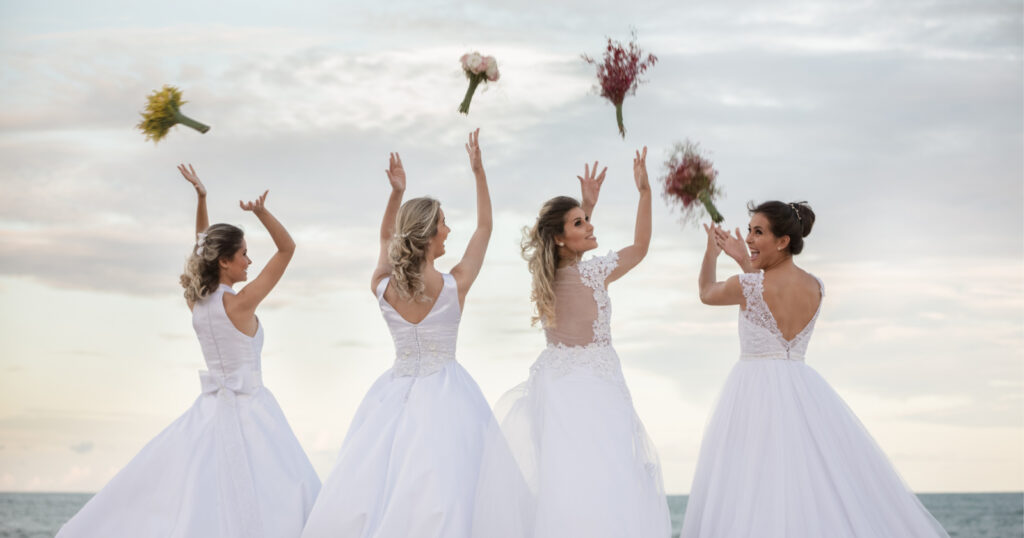 We click multiple stills that capture important wedding moments in a sort of stop-motion animation that adds fun and sheen to such moments. Bouquet-tossing photos usually capture motion through this technique albeit differently than how most traditional photographers shoot the same moments.
6. Conceptualization of moments based on associated emotions
Since weddings mark the union of two people in love, we ensure that the pictures reflect the celebration, the mirth, laughter, excitement, ecstasy, sorrow, delight, in different frames. We shoot portraits and videos that capture the bridal party, the vows, the holiness of these moments, as well as the symbols of celebration that make it an occasion to remember: the toast, the kiss, the blessings, the first dance on the dance floor, the applause, and much more. We also create isolated moments of the bride and the groom in the spotlight or the shadow that's out of the box and plays to their personalities.
7. Foreign influence and introduction of elements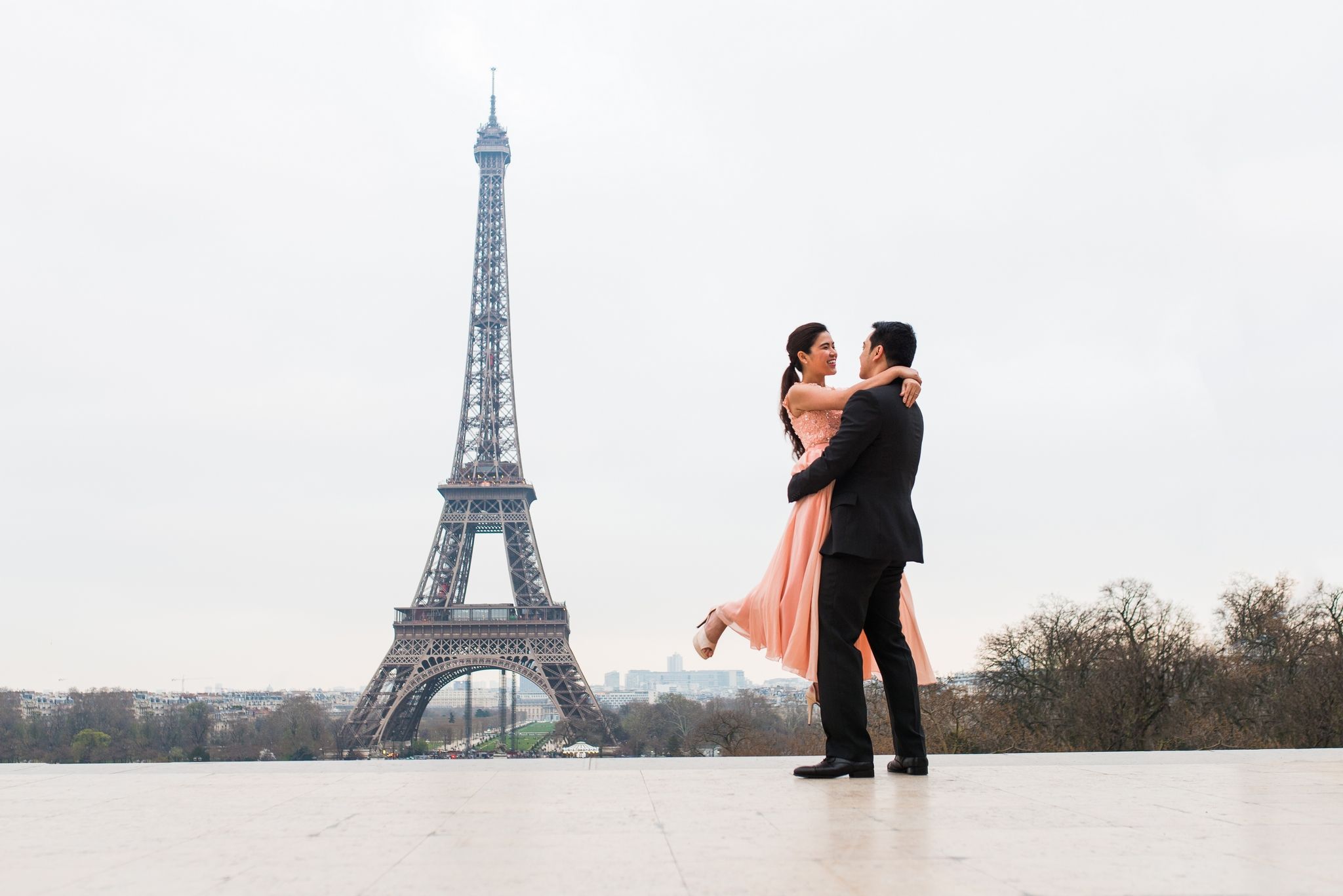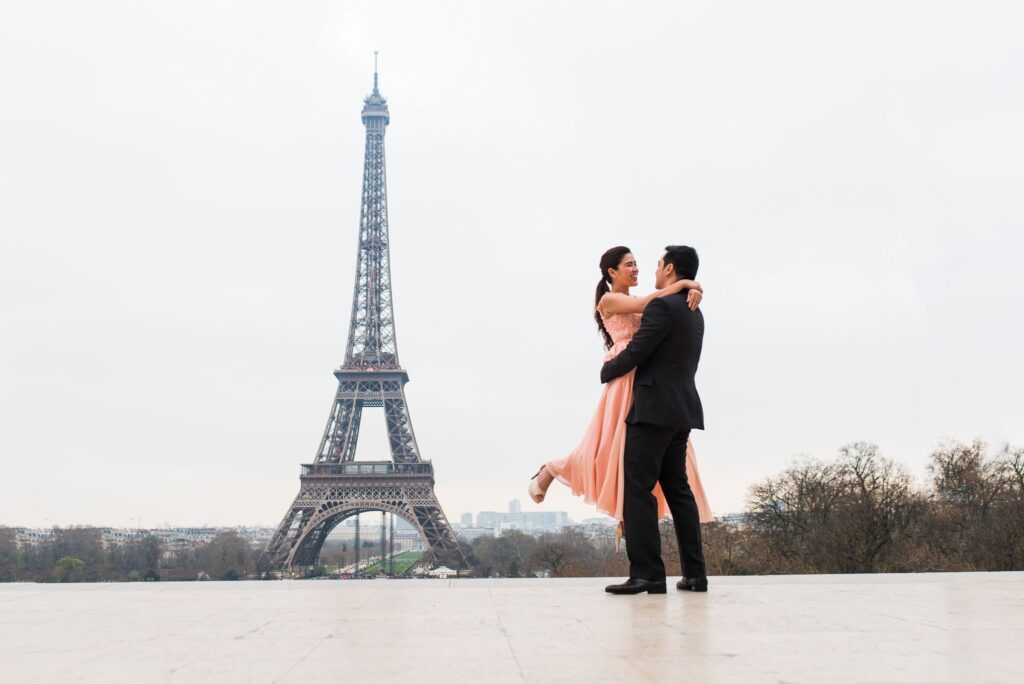 For those who are fond of Europe and the culture out there, we style wedding photoshoots in European style, aligned with one of the country cultures. We utilize mock models of Eiffel Towers and other Parisian delights if they love France for instance. We consider the culture and style that the couples prefer, and create our short book to plan accordingly.
8. Gourmet special album for foodies at the wedding!
One of the ideas that we utilize during weddings is the pictures that we click of the food! We capture the varied cuisines on offer, and capture those dining with gusto! We also manage to involve humor through photography and videos capturing people at their desire to Indulge in delicacies.
Rest assured, Yours Truly Media can get professionally clicked pictures & videos of the couple staring into each other's eyes while sipping the choicest wine, or serving soup for each other like they would for the rest of their lives!
Conclusion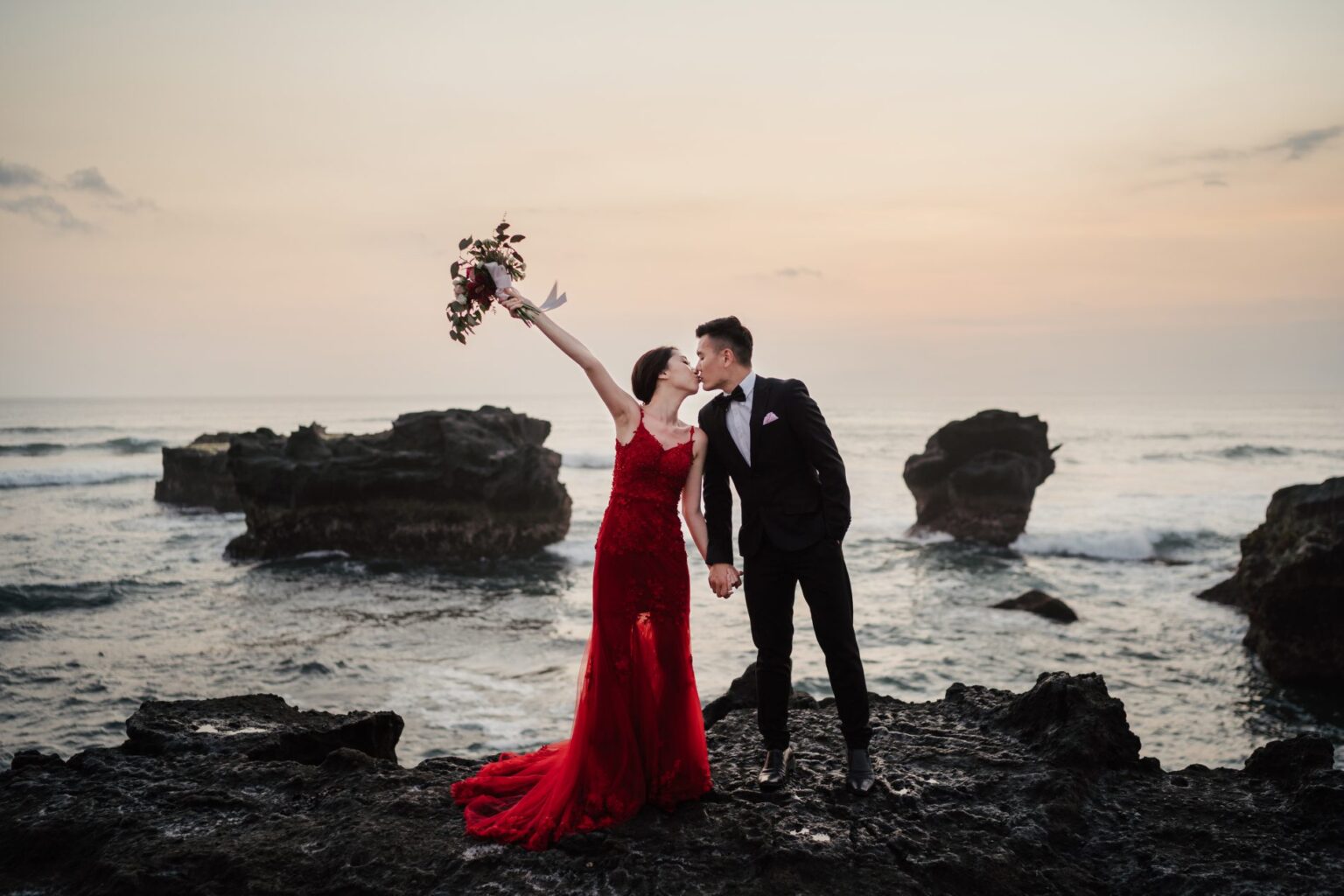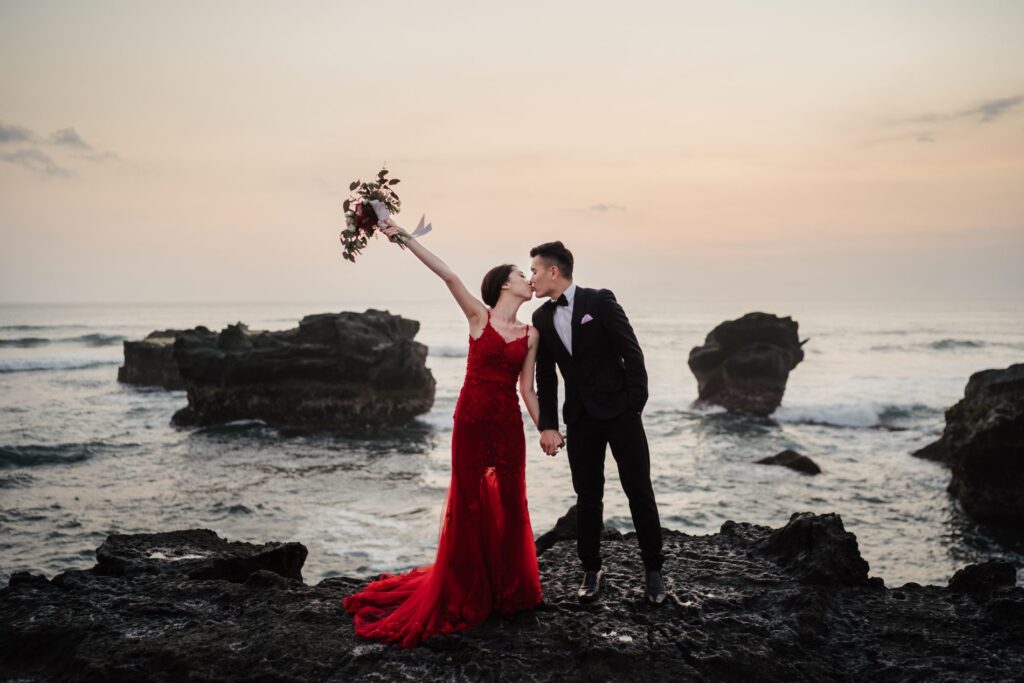 As veteran wedding photographers and videographers, we introduce a thoughtful approach to keep the pictures tender, romantic, and yet unique for each couple. We believe in getting the shot list ready beforehand to save time, but couples are advised to keep all elements together in a place so that they do not skip the essentials from the shoot. We help in highlighting sentimental and fun moments, balancing them with each other. At Yours Truly Media, we believe that weddings are defined by magical moments that adorn the personalities of couples that will be memorable for their entire lives.