Most newlyweds desire to display their wedding pictures while decorating their homes. A trendy way to display your wedding pictures is to print them on canvas. Canvas prints are growing popular among newlyweds because their images look so striking on them.
Canvas prints are durable and unlike photo paper, it does not suffer wear and tear easily. The traditional wedding album is amazing. But it is better to have the pictures displayed on your wall as a celebration of a happy wedding.
Various ways to turn wedding photos into flattering canvas prints are as follows:
Modern Artistic Twists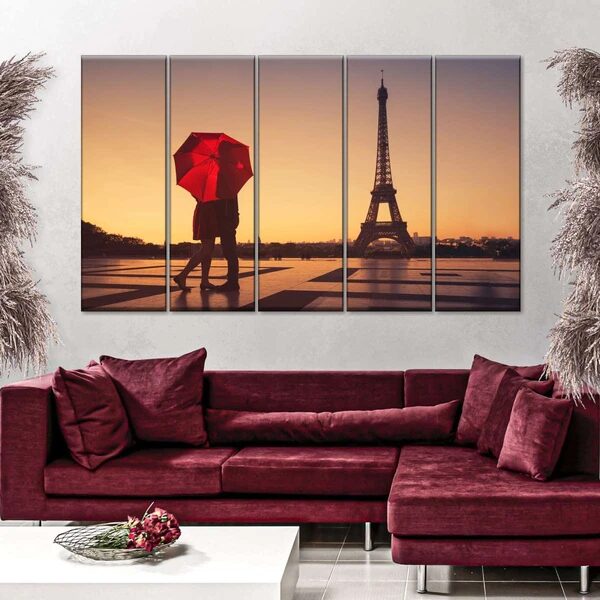 There are different ways to honor the event of a lifetime. You can add a few twists on your favorites that look wonderful on canvas.
For Example, a close-up print of the details of the attire of the bride and groom and their family. Opt for beautiful family photo ideas from here to decorate your room.
Another way is to frame the wedding card and well-wishes by friends and family. In this way, you can create a modern and inclusive canvas print.
A Canvas as Grand as Your Love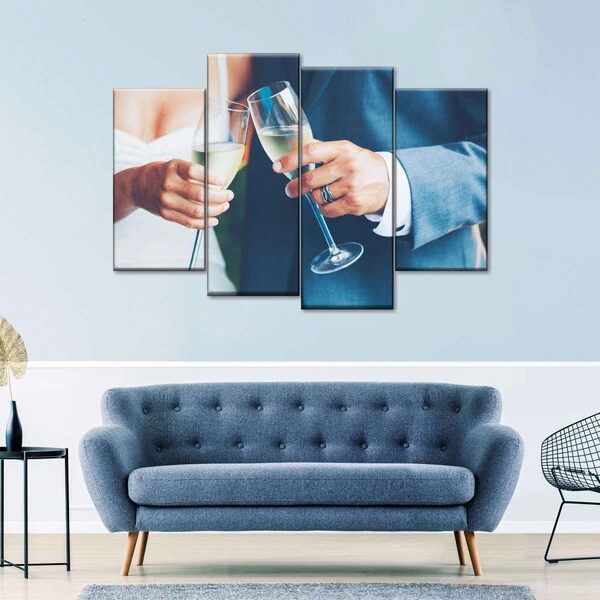 Your wedding is the biggest and precious moment of life. So, your home décor should not be small, in fact, it should be big. A big canvas print is a beautiful way to give those precious moments all the spotlight they deserve.
Hang the canvas print of the wedding pic on the wall above the bed couch, above the couch, or over the fireplace. These canvas prints will revive the old memories and bring back butterflies in your stomach.
Love for Panoramic Print
Wedding couples often forget to notice the venue or other features during their wedding because they were lost in each other's eyes. But wedding photographers often take photos with breathtaking views of landscapes at weddings.
Whether it is a cityscape, beach, backyard, or mountain, a panoramic print will capture the spirit of that moment. It adds a style to your home décor.
Classic Canvas Details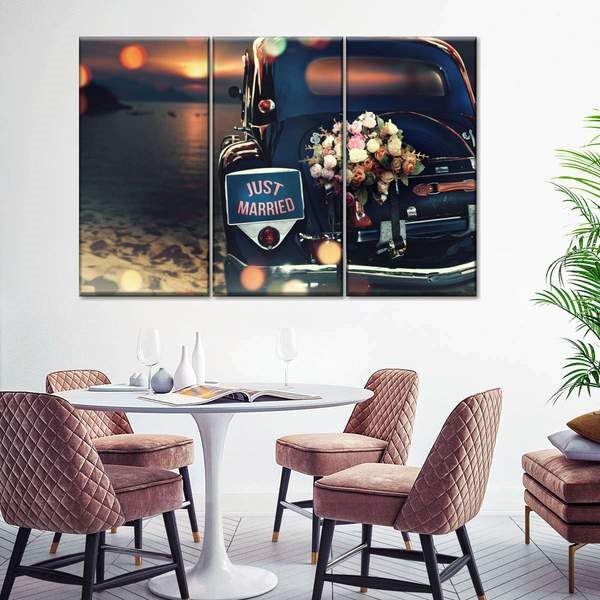 There are some stand-out details from everyone's wedding which remain classics for the inevitable future. These details sometimes make beautiful wedding pictures on canvas. and are especially easy to pair together for canvas wall art displays.
Some of the ways to display those details are as follows:
The attire of the bride and groom is the center of attention for the event. So, it is the best way to display the close-up details on canvas.
Wedding cakes are an effort of love and they require expertise. Whether in a full still life or a close-up, the wedding cake presents a delicious-looking canvas print.
Floral's fade, but the pictures of centerpieces taken at the event can retain vibrancy for a lifetime. So, it is best to display on canvas.
Family Gallery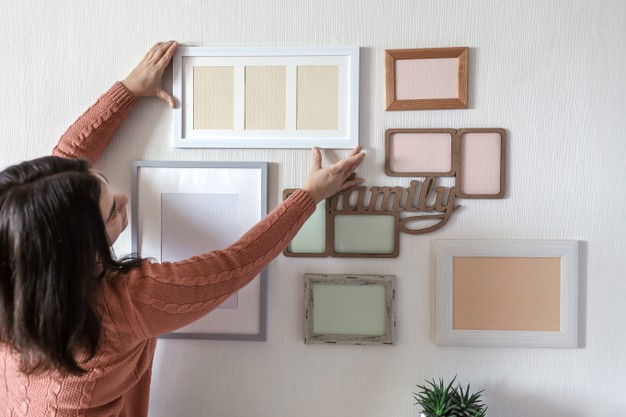 A gallery wall is in trend these days, and it makes you look beautiful as well as impressive. A series of wedding photos on the wall adds depth as well as character to your room. A gallery wall, for instance, can also include family images, quote art, and canvas prints.
Mix and match the wedding canvas prints with family quotes for an eye-catching interior. Collect your favorite images from wedding day and honeymoon time to display the happiest moments.
Quirky Shelf Display
Another great idea to decorate your home with wedding canvas prints is to display them on shelves. The shelf display is about organized asymmetry and it can take the interior to the next level. Plus, it is a unique way to decorate the empty walls in your home.
Print your wedding images in different sizes and display them on floating shelves to mix the decoration a bit. You can also go for colored frames to complement canvas prints and to mix the style.
How to Hang Wedding Canvas Prints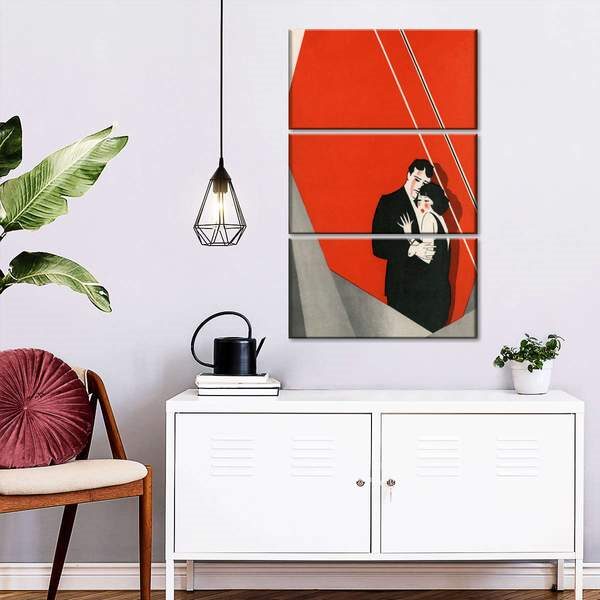 Decorate your interior in style and make the most out of your wedding prints by knowing how to hang wedding canvas prints. Follow the following tips for hanging personalized wedding photos on your walls.
Hand a personalized wedding image on a blank wall without overwhelming the space. You can opt for the large canvas print to update your large blank wall in the living area. Make sure the wall should not look cluttered but should look clean after adding canvas prints on it.
Focus On High-Traffic Areas
Is your living area or dining room the most popular area in your home? If yes, then consider displaying the most beautiful wedding photo on the walls of the family room or dining area.
This will amaze your guests about your taste and style when they enter your home for the first time. Also, it offers you a great way to keep memories alive and to share those moments with the whole family.
Place Prints at Eye-Level
Ensure your favorite canvas wedding photos aren't too high or low on the wall. Place them at eye level and adjust your furniture accordingly. If you place wall art too high it will not look beautiful and the same is the case when you place it too low on the wall.
Pair Canvas Prints with Other Wall Arts
The best way to decorate a home with wedding canvas art is to pair it with other arts. Follow the following ideas to pair the photos with artwork:
Consider A Theme: Choose a theme to tie various canvas prints together. It can be anything from vacation trips to family quotes.
Try Asymmetrical: You do not need to display wedding photo prints in a line, rather create asymmetry between them.
Mix and Match Your Frames: Try to mix and match the frame colors to decorate your home with the latest trend. You can also opt for white and black frames.
Final Words
When you desire to relive old memories, do not waste time by scrolling images online or dusting off old albums. You can commemorate that memorable day by displaying those pictures on canvas.