For many couples, 2023 will be the year when they can finally tie the knot. This includes couples whose original wedding date got pushed back due to the coronavirus pandemic. Now that it's easier to plan and host events, there are some considerations that partners should look into when planning their wedding this year.
Engagement and Wedding Rings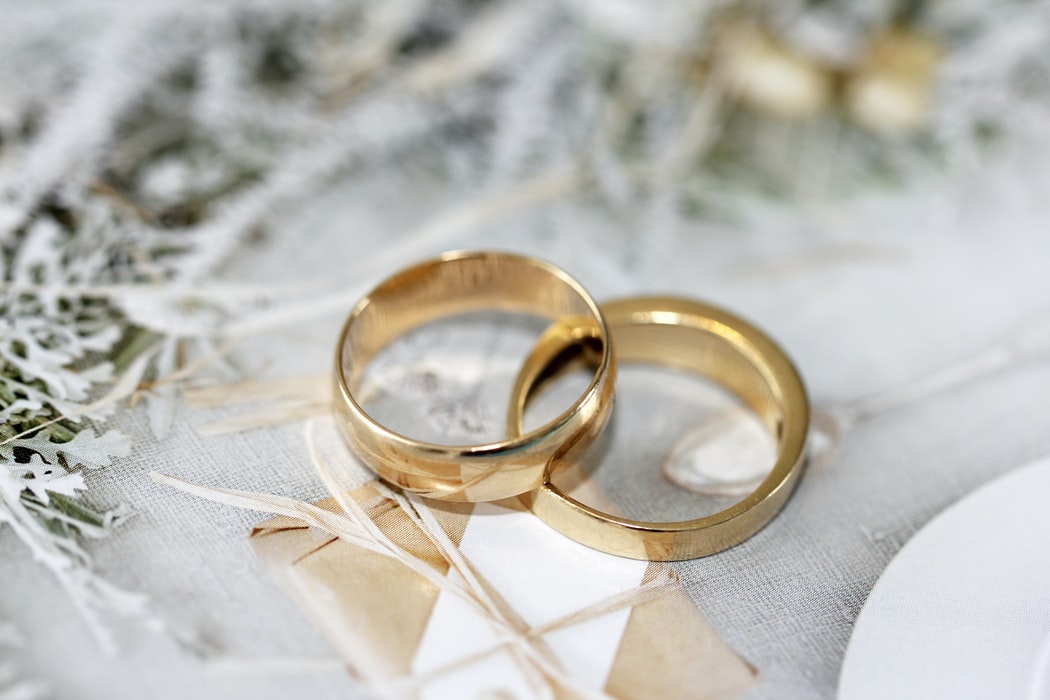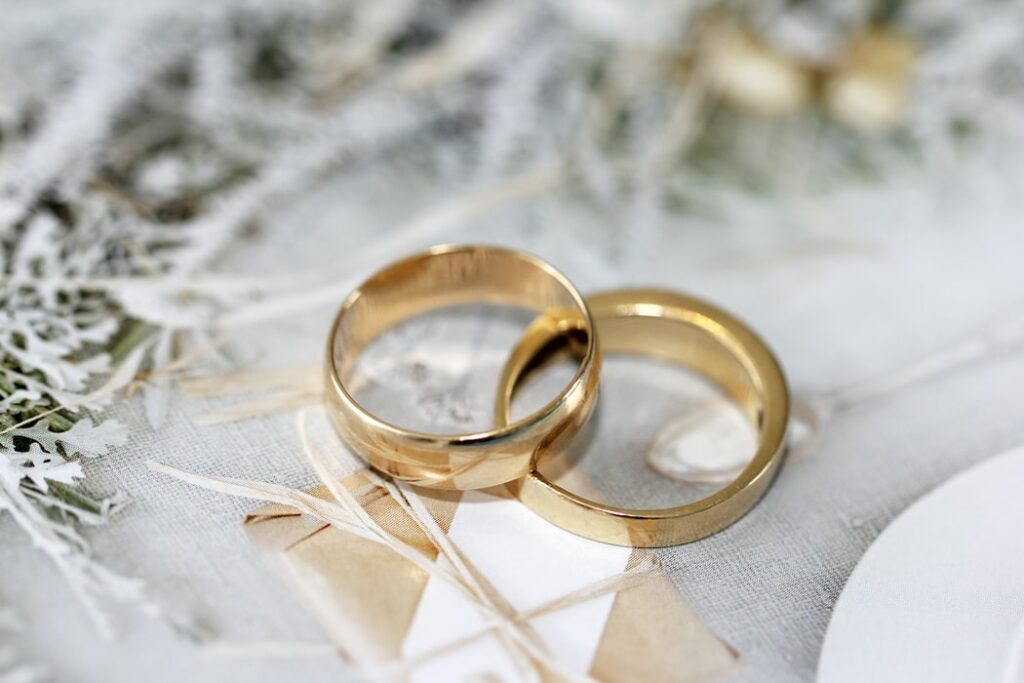 For those who have yet to propose to their special someone, engagement rings should be factored in. The cost of the ring depends on the design and the material used, according to Kalfin. For rings that have intricate designs and require superior workmanship, the average price would significantly be higher than plain ones.
For presently engaged couples, wedding rings should be considered as well. Some couples decide to get matching rings or engagement and wedding rings set to mark the occasion. In general, these ring sets are less expensive, but the cost will still depend on the style and design.
Wedding Dress and Suits
Your wedding dress and suit should be factored in as part of your expenses. If you have a themed wedding, you may also need to include the costs of bridesmaid's dresses and groomsmen's suits as part of the cost. There are some cases when you can negotiate with your entourage. Ask them if they will be willing to split the cost of the dresses and the suits. This way, you can take a larger chunk of the costs off of your list.
Venue and Food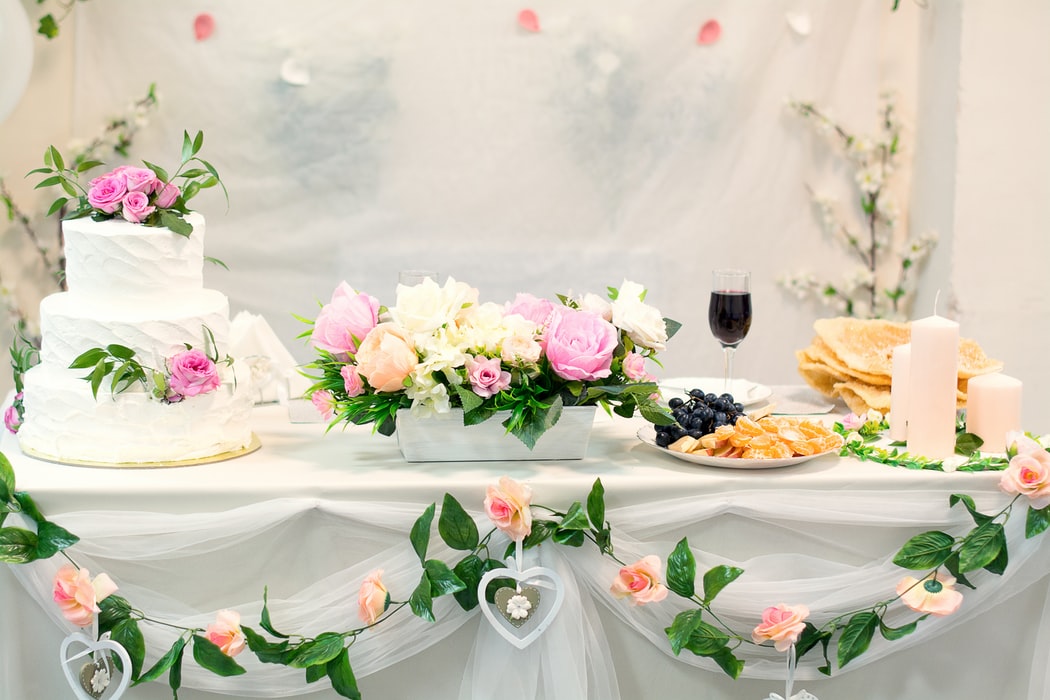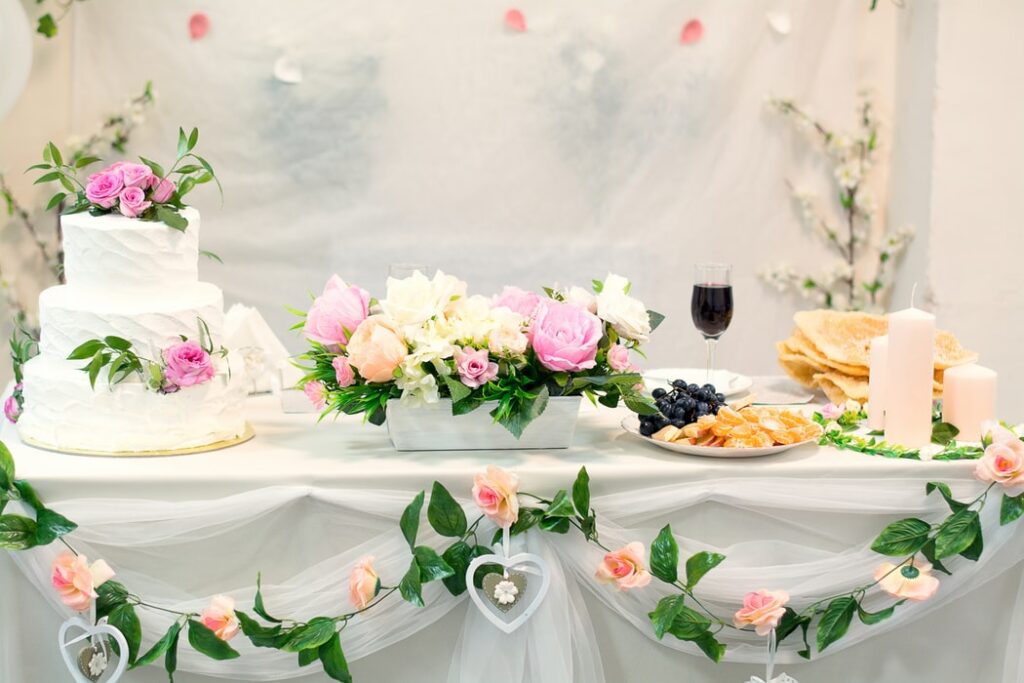 One of the biggest costs that your wedding may incur will be the venue. Wedding venues that are popular or strategically located will typically be more expensive than average. However, if the wedding venue is non-negotiable for your wedding day, a good workaround for this would be to have the wedding on an off-peak date. For example, holding your wedding in June will be costlier because it's the peak month for weddings. If you can't postpone the wedding any longer, do it on a weekday. Wedding venue rates are much lower during weekdays compared to weekends.
In general, food and venue will take up a huge chunk of the wedding budget. Couples typically spend $70 per person and about $10,000 for the venue alone. The cost will depend on the number of guests you intend to invite. To give you a rough idea, a wedding with about 50 guests can cost couples approximately $3,500 to $4,000 on catering. Food costs can shoot up to $20,000 to $25,000 for a wedding with 100 guests.
Make sure to ask what inclusions you can get for the venue. Will you have to pay extra for tables and chairs and their coverings? For outdoor venues, do they offer a tent at no extra cost in case of weather disturbance? Look into these details to know if you're getting good value for your money.
Wedding Planner
A wedding planner may also be factored in if both you and your partner have concerns about organizing and planning your wedding. There are options when it comes to hiring help. You can either hire a wedding planner to do everything for you from the start. However, it's also possible to look for a wedding planner that will only be present on your actual wedding day.
Bridesmaids and Groomsmen Gifts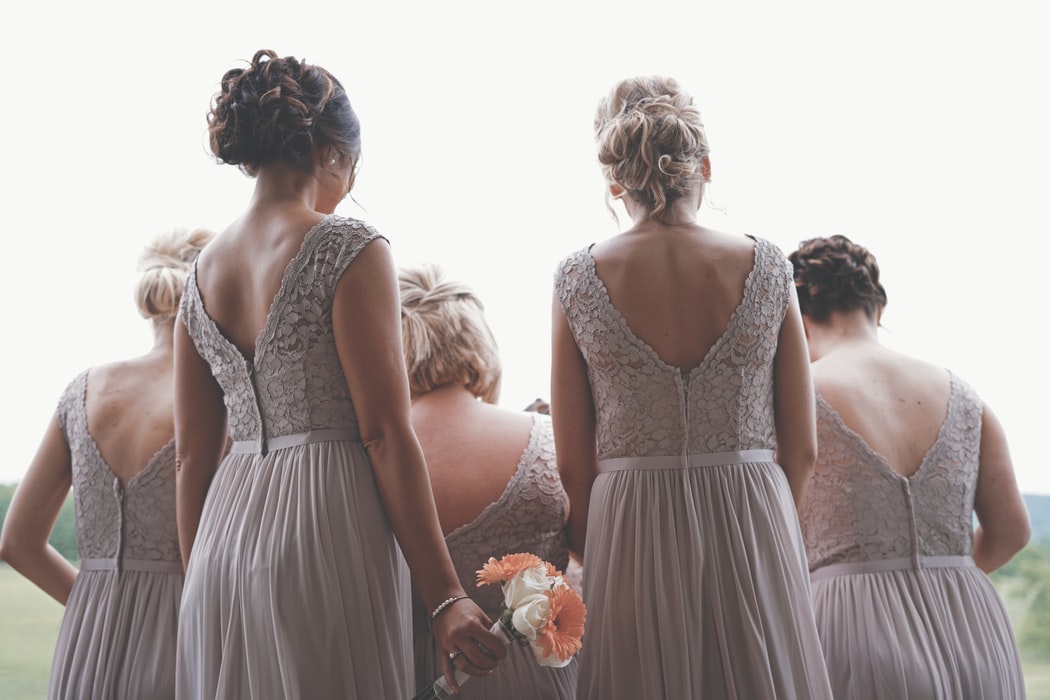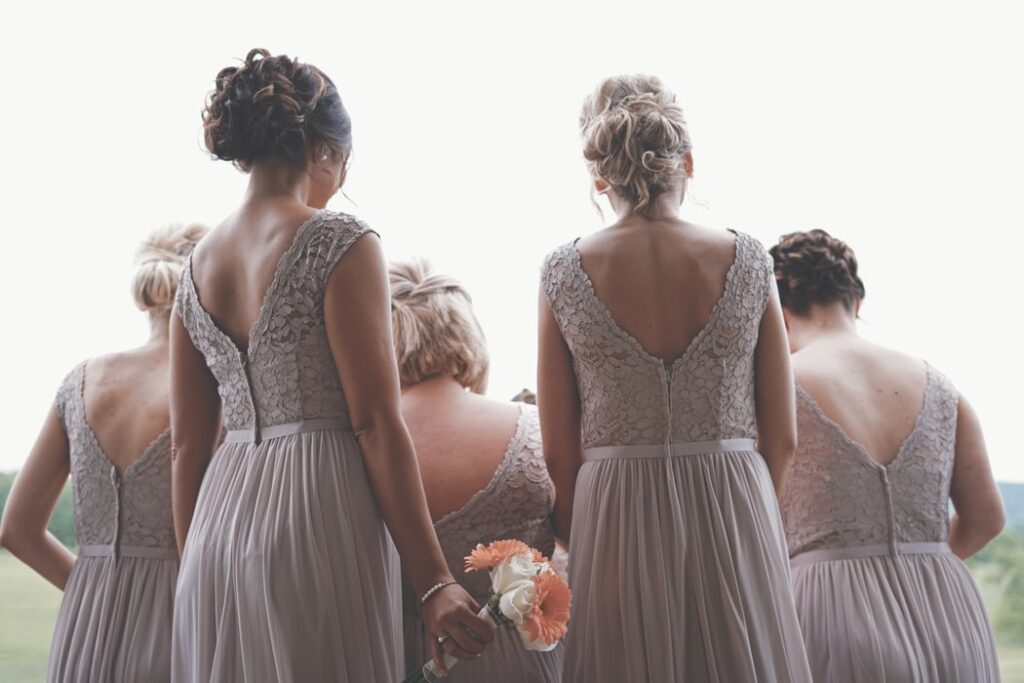 Bridesmaids and groomsmen are typically given gifts to show the couple's appreciation for all the time and effort they will provide to make the union happen. In most cases, couples might also consider setting aside a budget to cover the costs of gifts. Some modern couples choose to send a proposal package when asking their friends to be part of the entourage and give them additional gifts after the wedding.
If you and your partner will give gifts, it will be much cheaper to go for similar items since you can buy them in bulk. However, it will be better if you can exert effort by personalizing the gifts. This way, your entourage will feel how much you've valued their presence during your wedding.
Wedding Invitations
Aside from save-the-date invitations, you should also prepare for the actual wedding invitations that you will have to mail to your guests. The cost will depend on the design, material, and quantity that you intend to send out. For wedding invitations that require a personal touch like the calligraphy of guest names, the cost will be higher than a printout, since you also have to pay for a calligrapher on top of the invitations. If the budget is tight, you can opt to DIY your wedding invitations instead.
Wedding Favours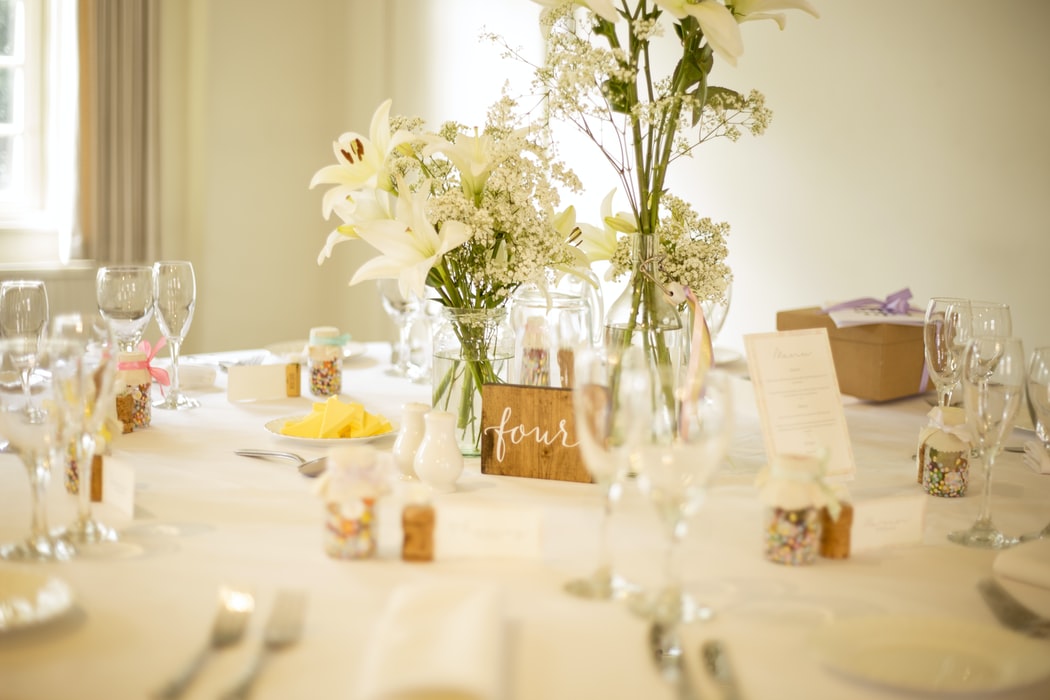 Some couples still decide to give their guests a little something as a remembrance of the momentous event in their lives. If you plan to give out as well, you have to factor at least $3 to $5 for each guest. The bigger your guest list, the higher the cost will be. However, you also have to consider that some suppliers will consider giving you a special discounted price if you will buy in bulk.
Other Vendors and Suppliers
You also need to factor in costs for other vendors and suppliers, such as photographers and videographers. If you're purchasing a package, check all the inclusions to see if everything meets your requirements. Take note that some suppliers will charge extra for same-day edits, since their editors would have to work quickly to edit and showcase highlights of your wedding at the reception.
Flowers and decorations are also costs that you have to factor into your budget. Ideally, they shouldn't take much from your budget, mainly if you can be creative on what decorations you would want. For example, you can opt for in-season flowers since they are cheaper. You can also DIY some of the flowers on your wedding day, especially if you plan to hold an intimate wedding for you and your partner.
Now that you have an idea of what would typically cost you for your wedding. It's time to create a wedding checklist and budget to start your wedding preparations! Remember, the cost of the wedding is not set in stone. There are numerous adjustments that you can do to make the expenses within your budget.