Introduction
It is a known fact that weddings of today tend to be expensive. However, what is the average cost of a wedding in 2023? In this article, we will see just what the average price of a wedding is, and best of all, from state to state. That is right, we will cover all 50 states and see what makes the prices vary so much.
This research was done by using 59 different products and services from 10 different categories. As you can see just from this, modern day weddings in America are quite complex. Things included in the research are venues, food, flowers, place cards, save the date cards, invitations, and much more. After calculating everything, and determining the number of registered weddings, a rough average is what is left.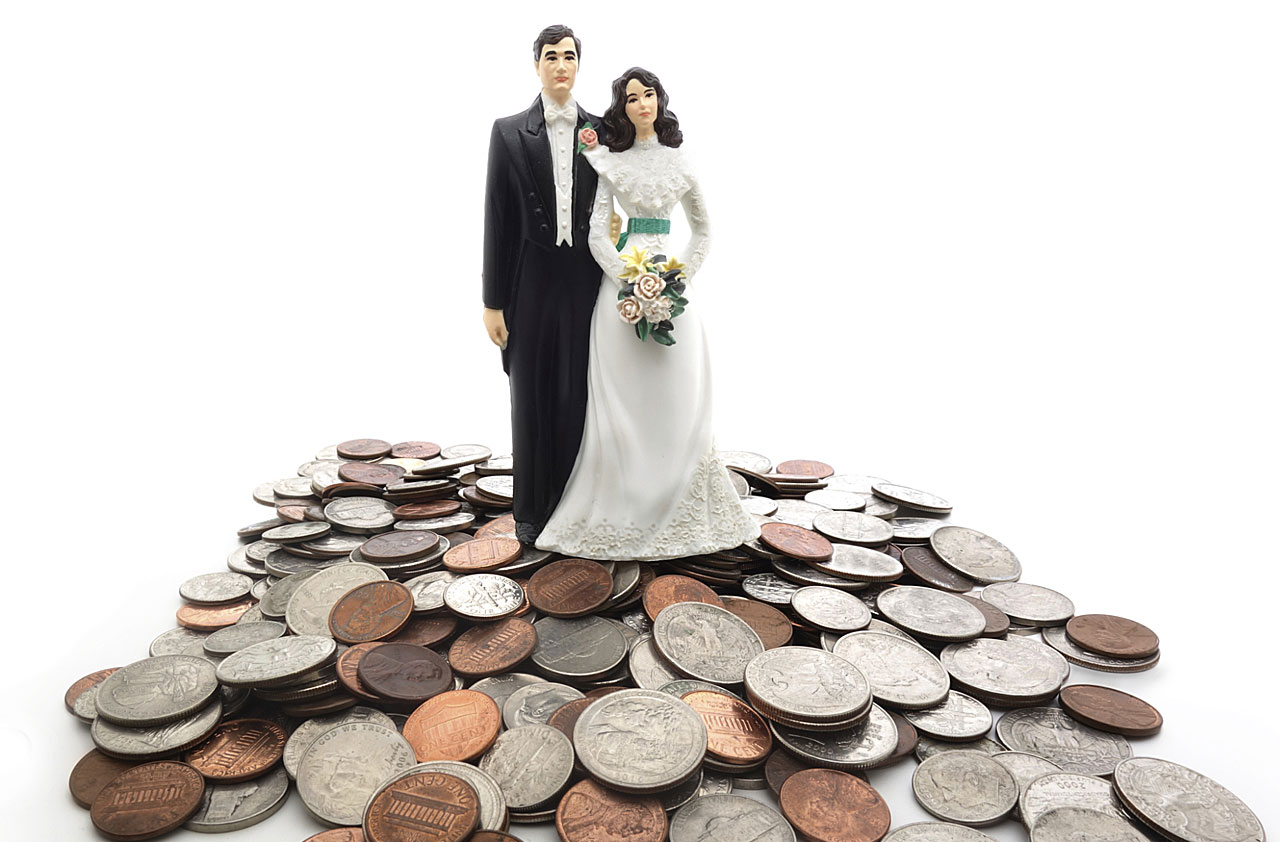 To Keep in Mind
You must remember that these are still averages, and no weddings anywhere in the world cost exactly like the average. However, these are great estimates if you cannot decide where to hold your big day ceremony and reception.
Next, the cost of living in different states factors in a lot. This means that more expensive weddings on this list do not mean that it was bigger, better, or more fancy and extravagant. It may simply be the higher cost of everything, or at least something when compared to the rest of the states.
Lastly, and most importantly, none of this means that your wedding has to respect, follow, or top these averages for you to have a wedding of your dreams. You can get married in the cheapest state and spend much more, or have your wedding in one of the expensive ones and have a much smaller check. You should absolutely keep the average cost in your mind, but still try to do what you have always wanted, and have the wedding of your dreams.
Without any further ado, let us take a look at the average prices in all of the American states!
1. Between $15,000 and $20,000
The first and the cheapest group of states is also the smallest, as it has only nine states. All of these are under the $20K price tag, and they differ among themselves rather slightly. This has mostly to do with the lowest cost of living in these particular states are much more affordable than in the rest of the USA. Only Idaho and New Mexico from this group are not Southern states. Check out the prices: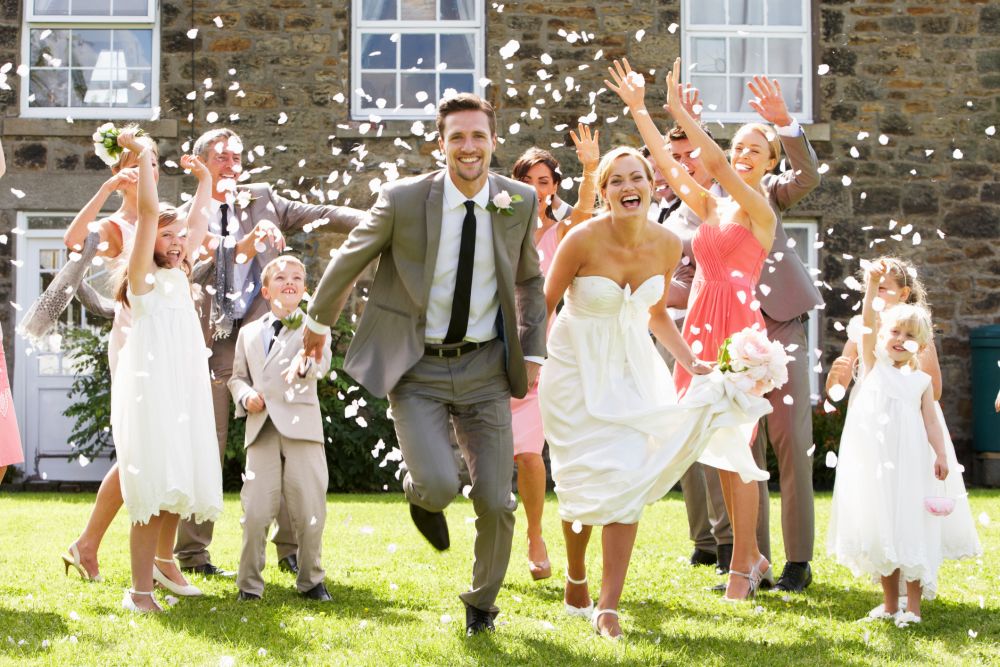 Mississippi – $15,260
Alabama – $17,216
Arkansas – $17,430
Kentucky – $17,607
West Virginia – $18,228
Tennessee – $18,346
New Mexico – $18,470
Louisiana – $19,681
Idaho – $19,925
2. Between $20,000 and $25,000
Here we have the largest group of states, 18 of them, that fall in the range from $20K to $25k. These states are quite evenly and nicely spread across the country, but the most are in the South, Midwest, and Southwest. One other nice detail is that there are no big jumps in the prices.
South Carolina: $20,047
Missouri: $20,058
North Carolina: $20,416
Montana: $20,706
Florida: $20,933
Michigan: $20,942
Indiana: $21,004
Oklahoma: $21,032
Ohio: $21,478
Arizona: $21,605
Georgia: $21,666
Nevada: $21,879
Kansas: $22,407
South Dakota: $22,896
Iowa: $23,426
Nebraska: $23,488
Wisconsin: $23,680
Texas: $24,520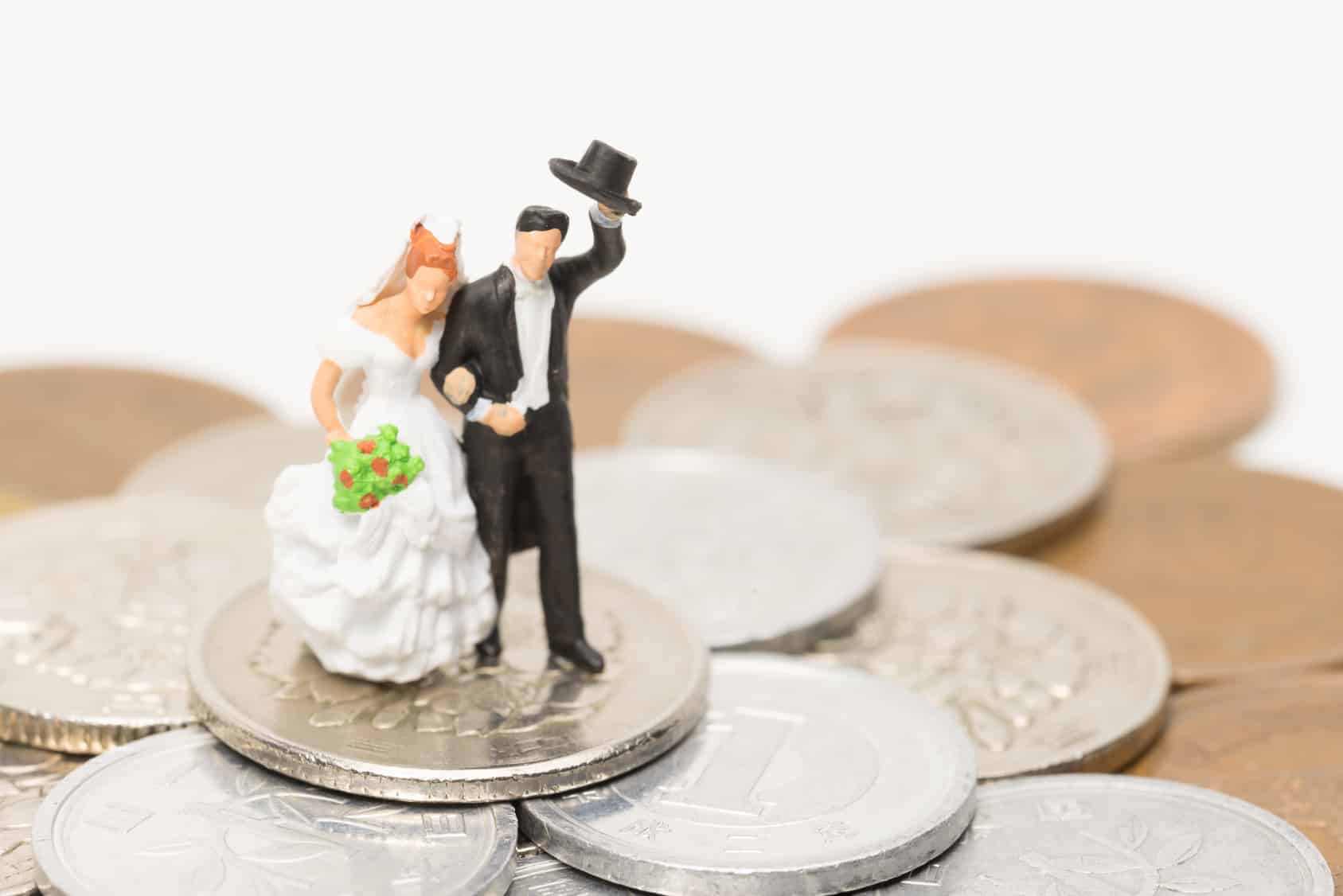 3. Between $25,000 and $30,000
The third priciest group has 12 states, and they keep the averages from $25K to $30K range. These states mostly located in the West, Midwest, and Pacific Northwest, and are landlocked with no access to any coast.
Illinois – $25,918
Wyoming – $26,017
Oregon – $26,175
Maine – $26,211
North Dakota – $26,774
Utah – $27,095
Minnesota – $27,332
Colorado – $27,646
Delaware – $28,067
Pennsylvania – $28,827
Virginia – $29,196
Washington State – $29,511
4. More than $30,000
The last and the most expensive group is comprised almost entirely out of coastal states, and there are 12 in total. Weddings in New England and in California are traditionally the most sought after, and they have the highest price tags. Of course, Hawaii is the most expensive, because it is an island far away from the mainland, and the wedding resources are scarce and expensive to transport.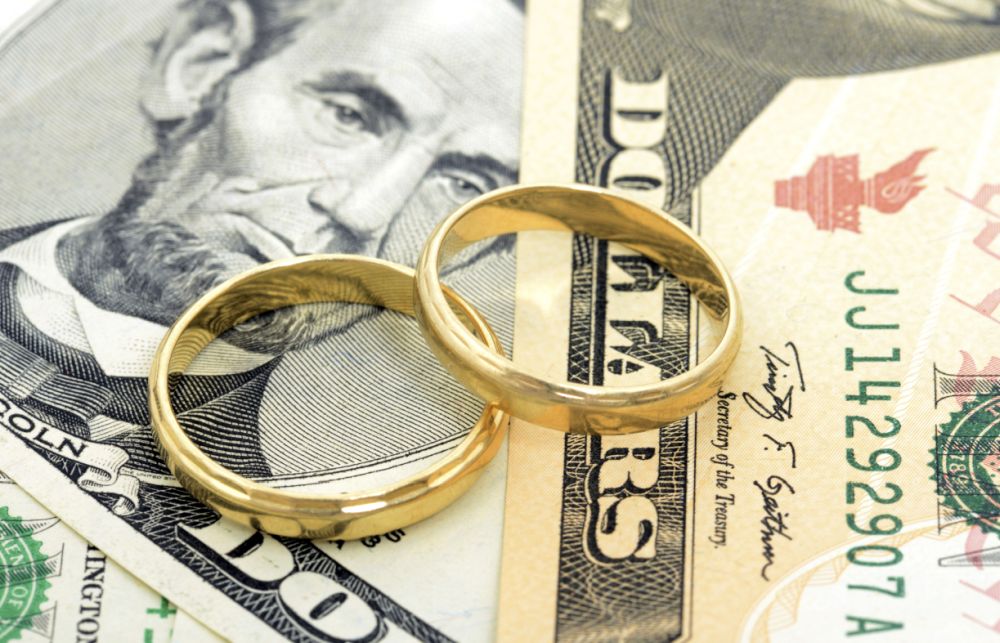 Vermont – $30,257
Rhode Island – $30,861
California – $31,437
New Hampshire – $33,612
Maryland – $33,755
Alaska – $34,298
New York – $34,315
Connecticut – $35,702
Massachusetts – $35,966
Washington, DC – $36,082
New Jersey – $36,943
Hawaii – $37,827
Conclusion
All in all, the prices range from $15,260 in Mississippi to $37,827 in Hawaii. If we take the average from these two, the average cost of a wedding in America when the cheapest and the most expensive state are concerned is $26,544. If you can fit into this budget, you will probably be able to afford a wedding wherever you want!