If you just got engaged and are ready to take the next step and get married, then you have to start planning everything as soon as possible. This is one of the most important days in your life, something that you will cherish forever. However, planning a wedding is a long and complex process because there are so many different things that you have to choose and organize. You have to book a venue, find a dress of your dreams, come up with the menu, and pick the decorations, select high-quality tablecloth linens from CV linens and so on.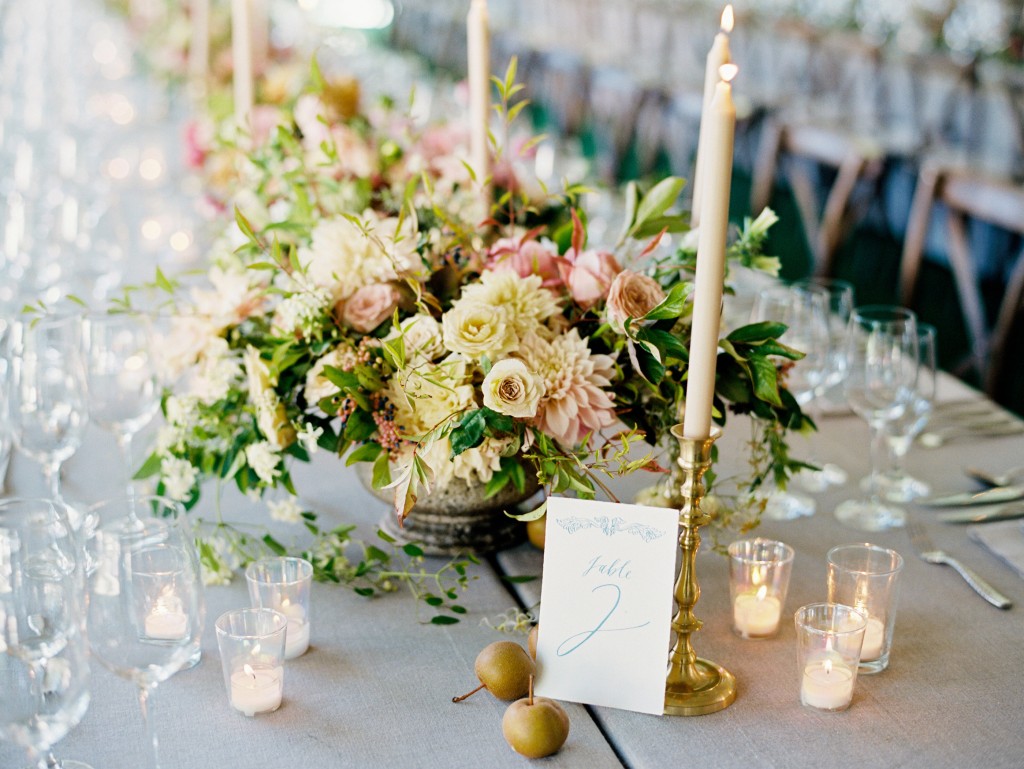 Your close friends and family are probably so excited for you but this can make you feel overwhelmed especially if you realize that you are on a tight schedule and that organizing everything requires a lot of effort. Since we understand how stressful everything can be, we have gathered a detailed guide that is going to help you choose the flowers for this special day. We are going to give you some tips that you should follow, and we are also going to discuss some varieties that you should consider getting.
Firstly, we are going to tell you about some flowers that are most commonly chosen by brides for this occasion. Still, you should keep in mind that these are seasonal meaning that it might not be possible for you to incorporate them into the wedding decorations unless you are ready to pay a lot of money for them. Additionally, even though these flowers are more common, that doesn't mean these are the only options. Jennifer Cole Florals suggests also considering what your favorite flower is, the colors of your wedding, and the overall aesthetic you're wanting for your wedding day.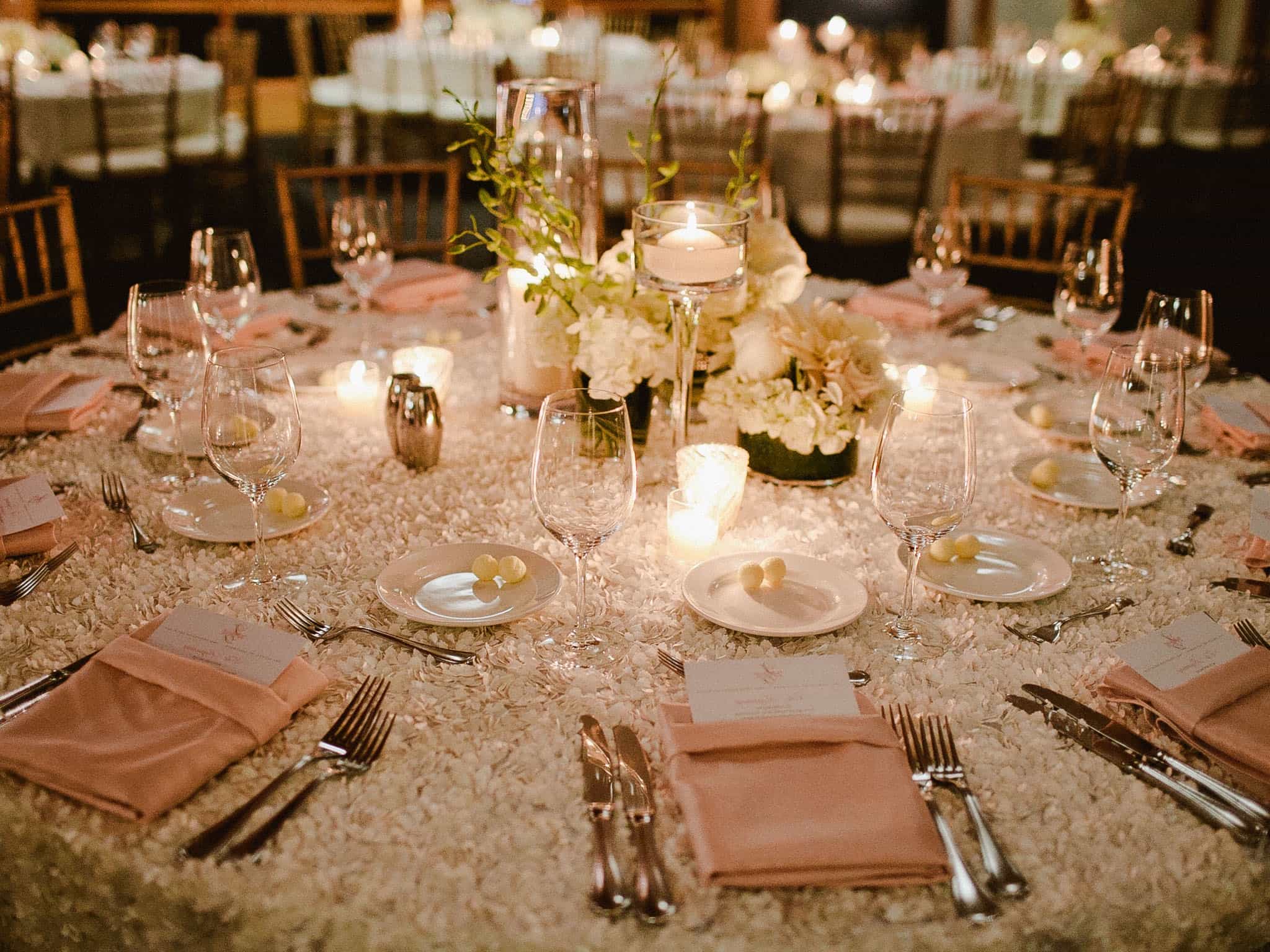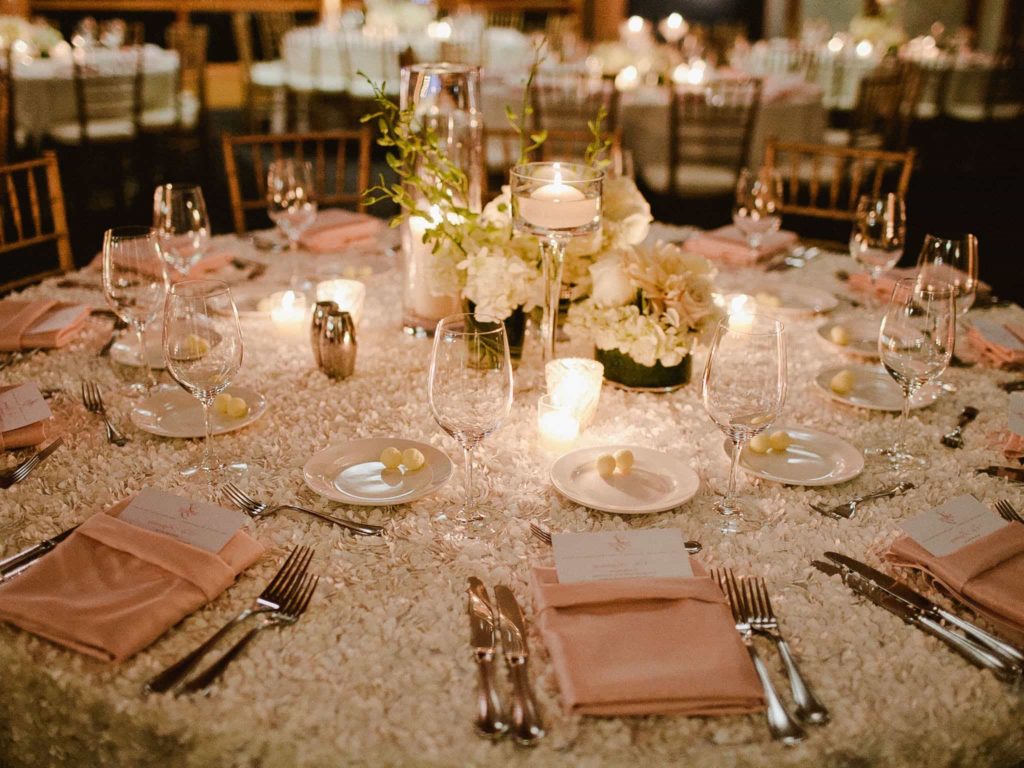 Let's start with the most traditional choice – roses. Women adore these and there is a good reason for it. They represent love and beauty so it comes as no surprise that they were the inspiration for some of the most beautiful poems ever written. Due to their never-ceasing popularity, hundreds of varieties of roses are grown which means that they are available all year round. You can pick your favorite from Ling's Moment according to color, or scent, on the other hand. The atmosphere you create will be welcoming and elegant for your guests.
If you want them to be everywhere around you, then you might want to go with the ones that do not have a strong scent. The most popular are hybrid tea, spray, and garden roses and you can see floral arrangements made of these on www.floraqueen.com.
Furthermore, if you are planning a spring wedding, then you should consider Lily of the valley. This flower is a frequent choice for the bride's bouquet, even Kate Middleton had one. This gentle and delicate bud is also called 'the ladder to heaven' and it symbolizes happiness and trustworthiness. Just keep in mind that it is quite pricey, especially if it is out of season. Because of this, if you really want it, our advice is to add a few stems to the bouquet and table decorations.
On the other hand, if you want to add a bit color to the decorations then you should start looking at tulips. As you know these come in a wide variety of colors, and they are also symbols for happiness. They can be paired beautifully with the flowers of neutral shades or you can go just with tulips for venue decoration.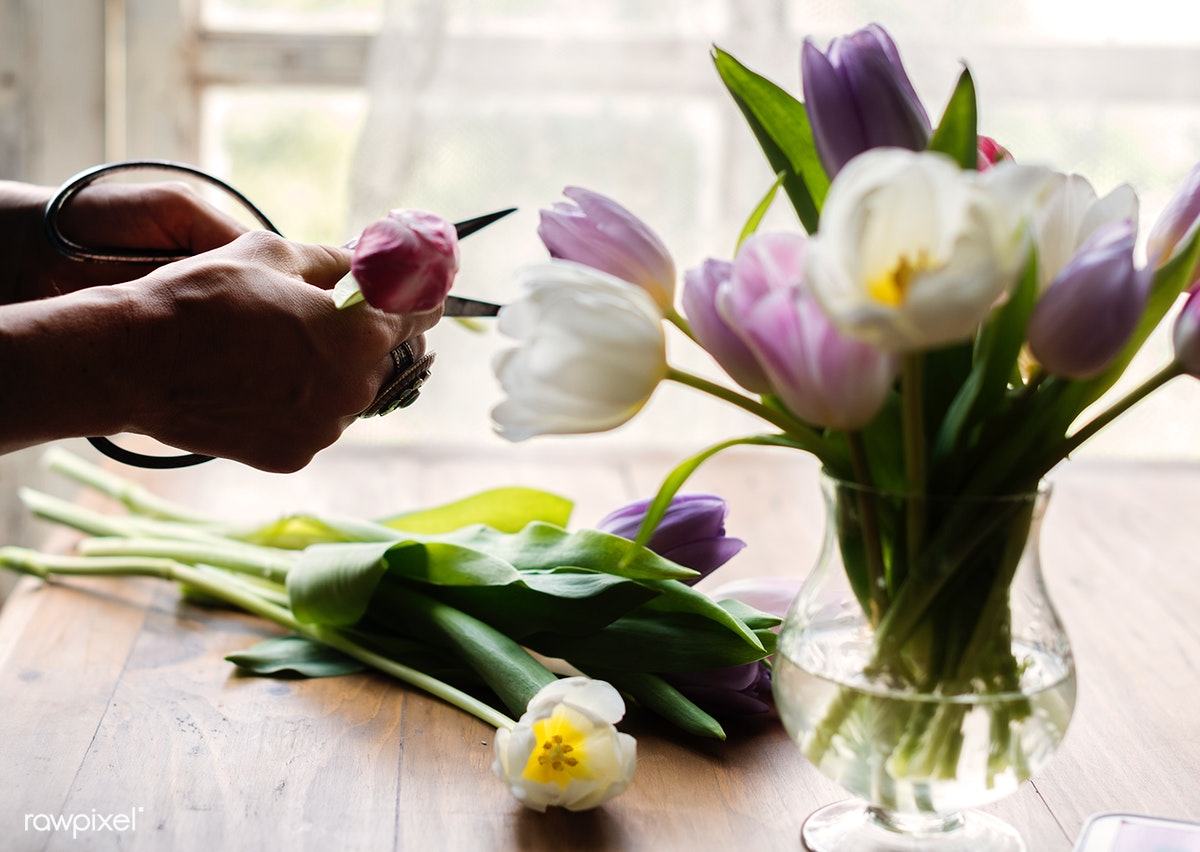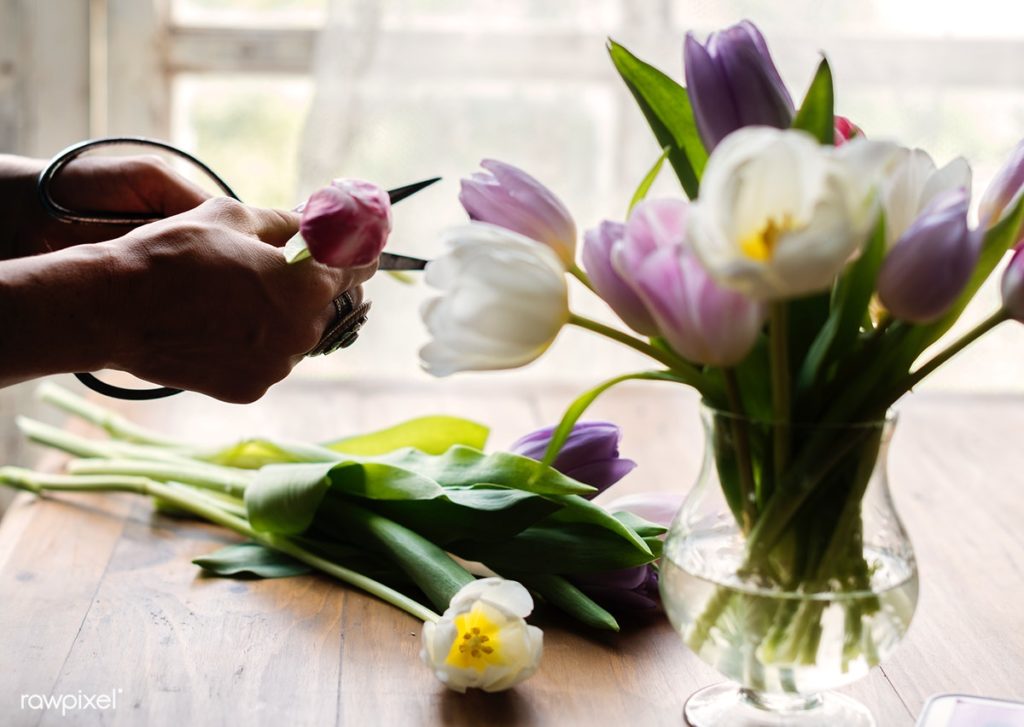 Lastly, white Stephanotis is another common choice for the bride's bouquet. It is elegant which makes it perfect for a formal wedding, plus it stands for 'marital happiness'. What's more, it doesn't have a strong scent which means that you can fill the entire space with these. When it comes to the cost, it is moderately expensive so you should inquire about it in different flower shops.
As you can see, there is a variety of flowers you can choose from, but don't be alarmed. Now, we are going to give you some tips that will help you make this decision. As already discussed, if you are on a tight budget, the price is one of the most important things that you should consider. No, this doesn't mean that you cannot have the most wonderful stems decorating the entire area. Just think about how many different kinds of them there are, surely you are going to find something that you love and that you can also afford.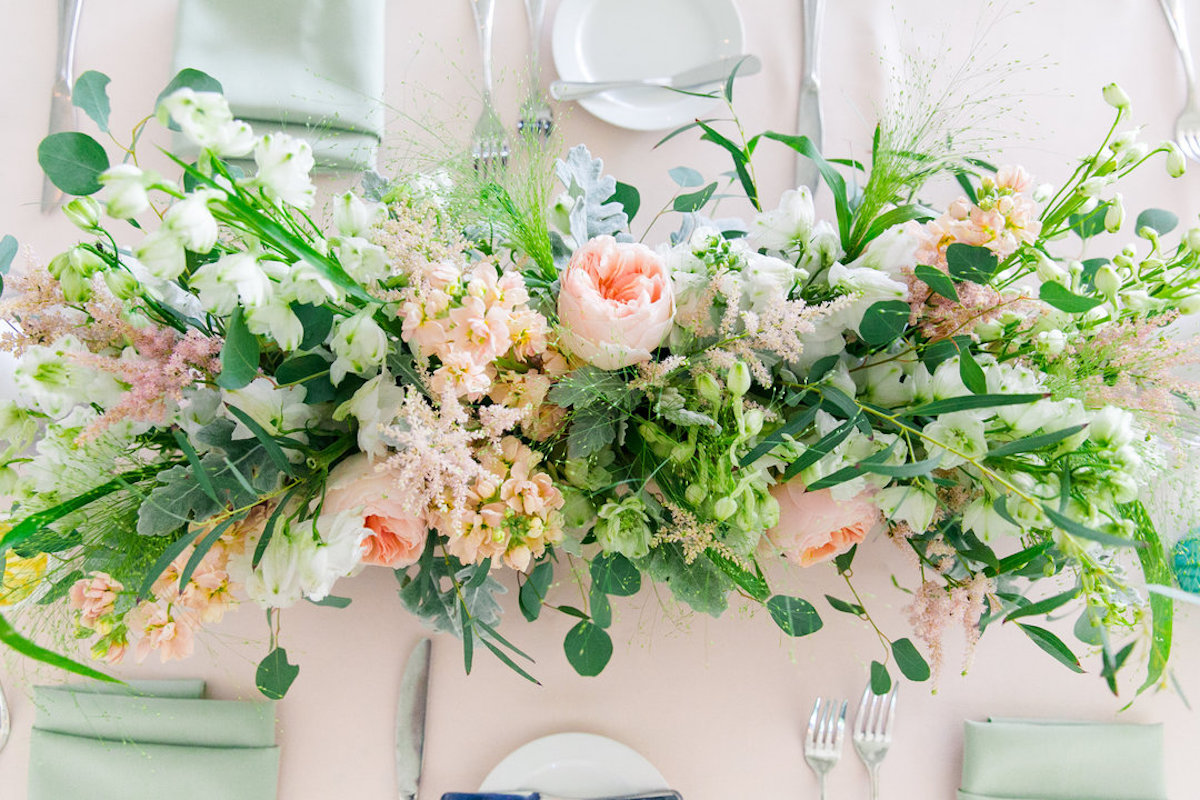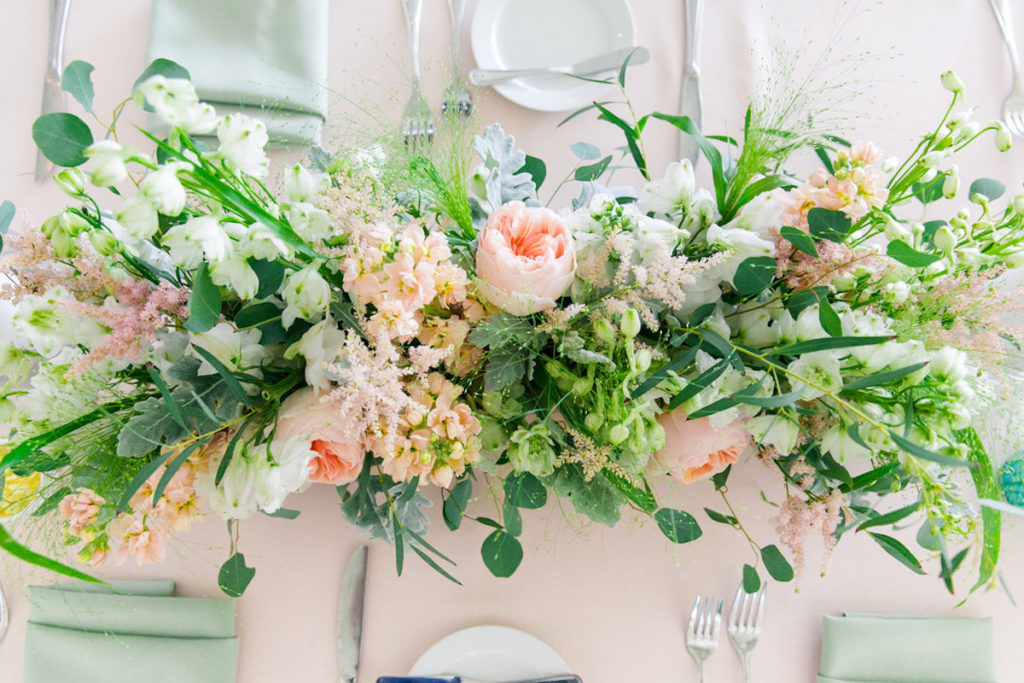 As it is to be expected, rare flowers are the most expensive ones. If there is a variety that you really like, and if you cannot picture the ceremony without it, then our advice is to make mixed arrangements. Incorporate a few of these into every table arrangement and add them to your bouquet. This is one of the best ways to personalize your wedding, and we can all agree that this is something that every bride wants to do.
As already mentioned, the season is also something that affects the price. Another tip we have for you is to always go with the ones that are in season. Not only are they prettier when in full bloom but they can be found more easily and are also very cheap.
Moreover, think about the theme of the wedding and the color of the decorations you have already picked. If you are planning a formal black-tie wedding, then you should go with something that is more traditional and that will fit perfectly and that will also add to the style of it. Opt for small and elegant centerpieces. On the other note, if your ceremony is going to be a bit more informal, then you can go with vivid colors and unique arrangements.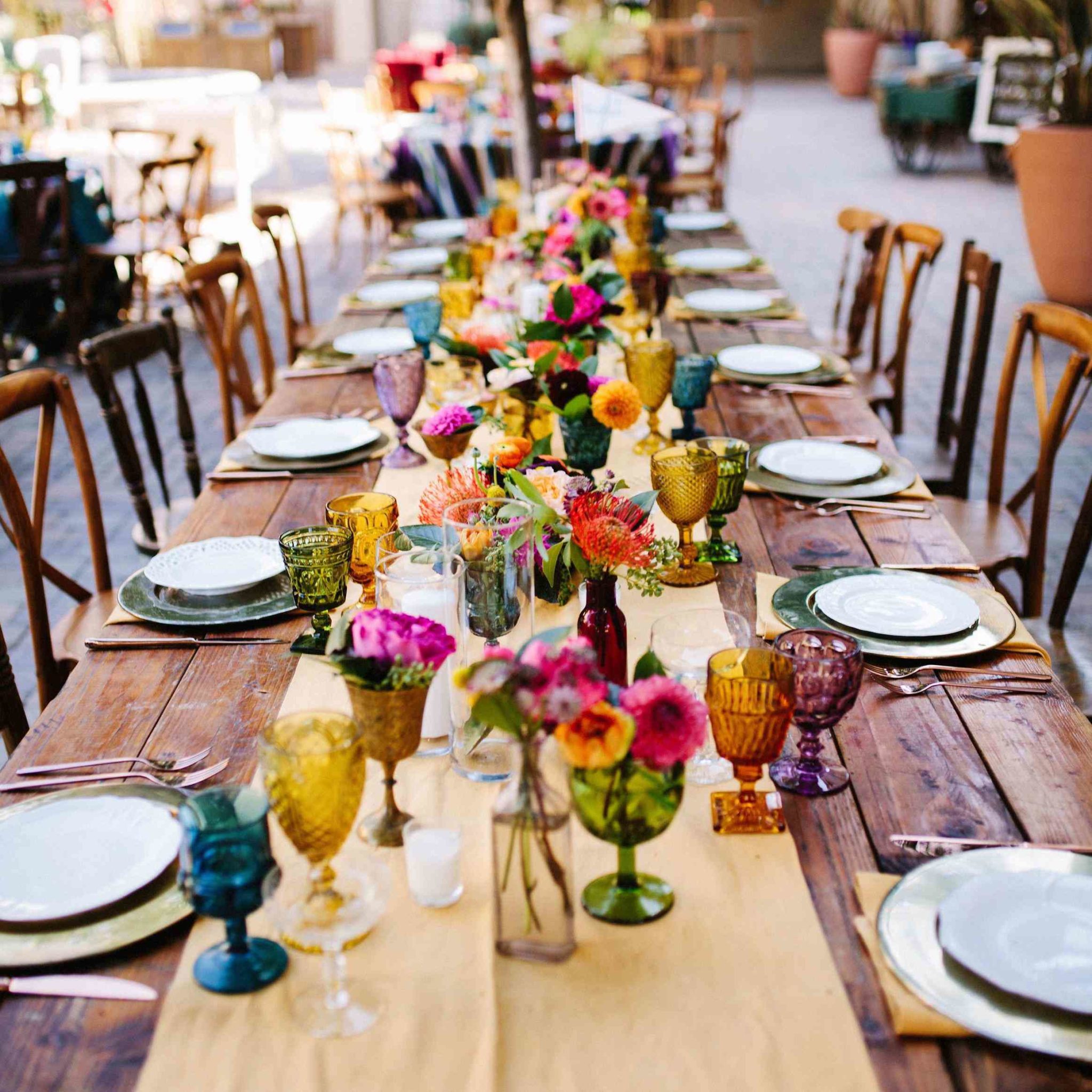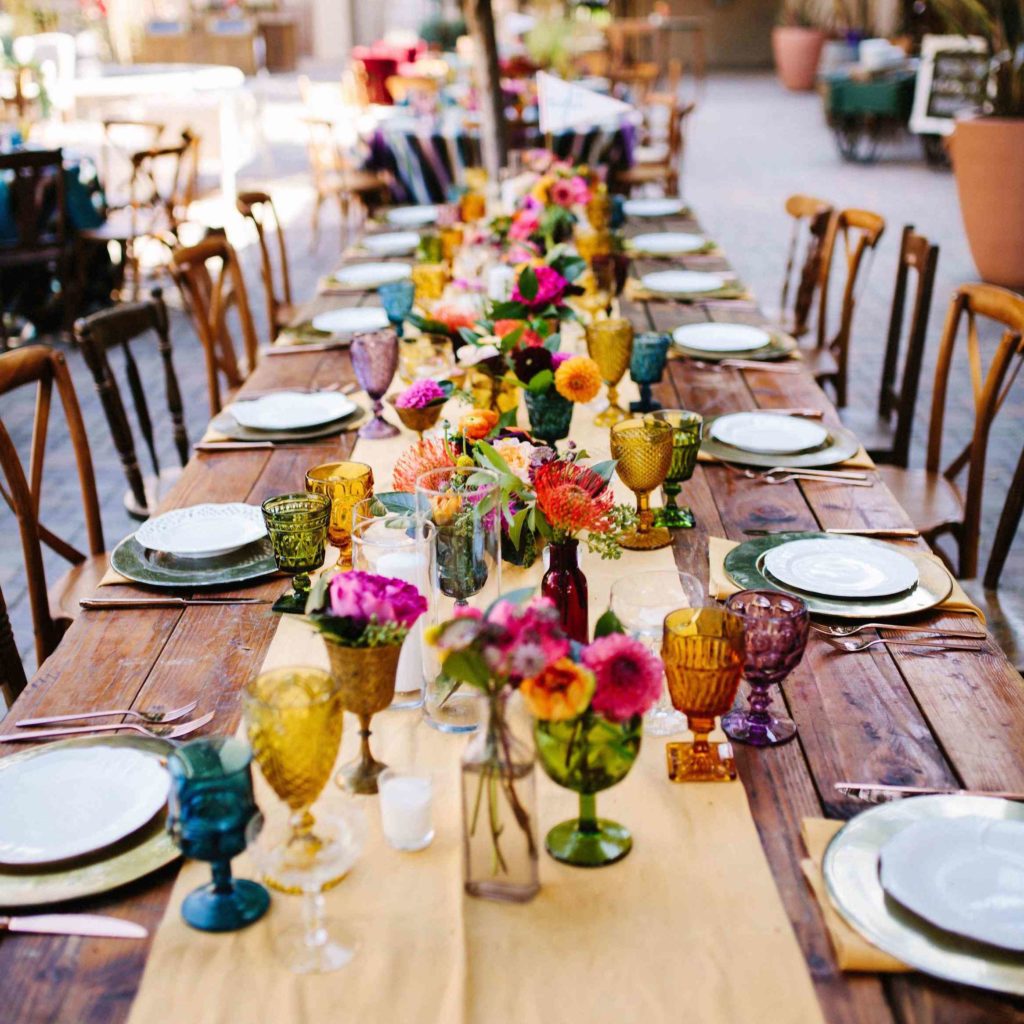 If you still can't decide on this type of decorations, then our advice is to do a little research. You can find some suggestions online or simply ask for a recommendation from a friend that recently got married. Also, why do you visit some local flower shops and inquire about their offer? This way you will find out what is available, how it can all be arranged and also the cost of it. This is also a perfect excuse for you to investigate florists in your area, learn about how they work, and eventually hire one.
To conclude, hopefully, you will find this text helpful when choosing the flowers for the wedding decorations. As you can see there are so many different things to consider, from those you want to use and the appearance of the bouquet and arrangements to the price. Yes, it might seem like a daunting task and in the end, it all comes down to your personal preference, but you can always ask professionals for help.