The most beautiful day of your life is coming soon, and everything must be perfect. From the wedding dress, ballroom, and music, to the details that make everything even more fabulous. Wedding decorations would not be complete if flower arrangements were not included. Floral arrangements are indispensable for the bride in the form of Bouquet.
Also for the groom suit, but on the limo as well. Decorating the space and tables makes the atmosphere. It ensures everything gets a special note.
However, you need to choose the right flower, design bouquets and combine it with the ambiance. Not an easy job. But ordering flowers online has never been easier. Thanks to this, flowers will be provided at the right place and at the right time.
The bride's sweet torments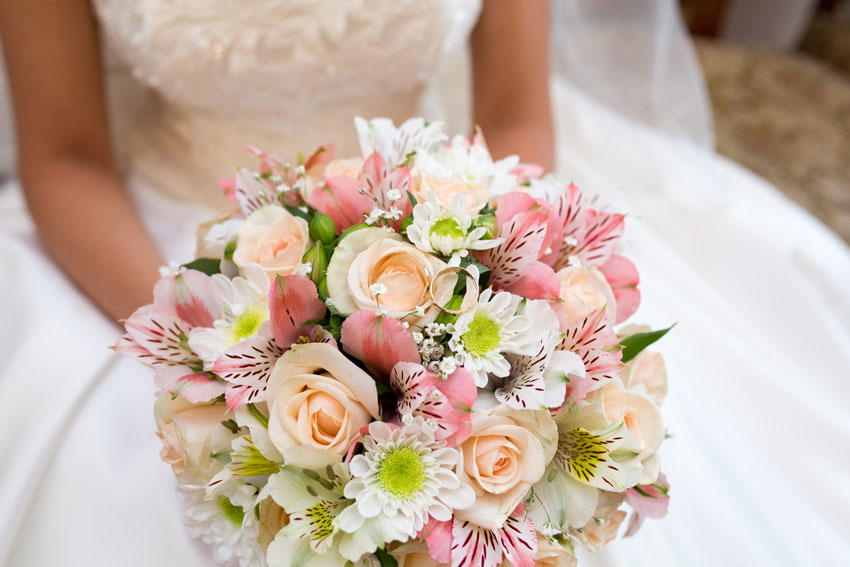 Preparing a wedding for the bride is a particularly sweet ordeal. Every girl, since she was little, dreams of that special day. A day when everything should be perfect. The bridal bouquet can be matching your wedding dress. It can be white or combined, whatever you chose. For instance, white-pink roses and orchids can be good combination. You can opt for other floral combinations. Whatever you prefer. Thanks to online flower shops, you can take a peek into the real flower treasure trove. This way, your dreams will become reality.
Groom floral decoration
Groom floral arrangements are generally made in combination with the suit and shoes. They often match the bride's bouquet. Men usually pay less attention to these details. Therefore, selling flowers online, rather than visiting classic florists, is a great relief for the stronger sex. Flower delivery has shown us that white roses are their common choice.
How To Choose Flowers?
The bride's bouquet is the starting point for designing a wedding decoration. If you decide to have flowers in your hair, make sure you have the same type and color as the flowers in the bouquet.When choosing flowers, choose first and foremost the one that's part of you. Do not fall for stereotypes or fashion trends. Also, consider the following: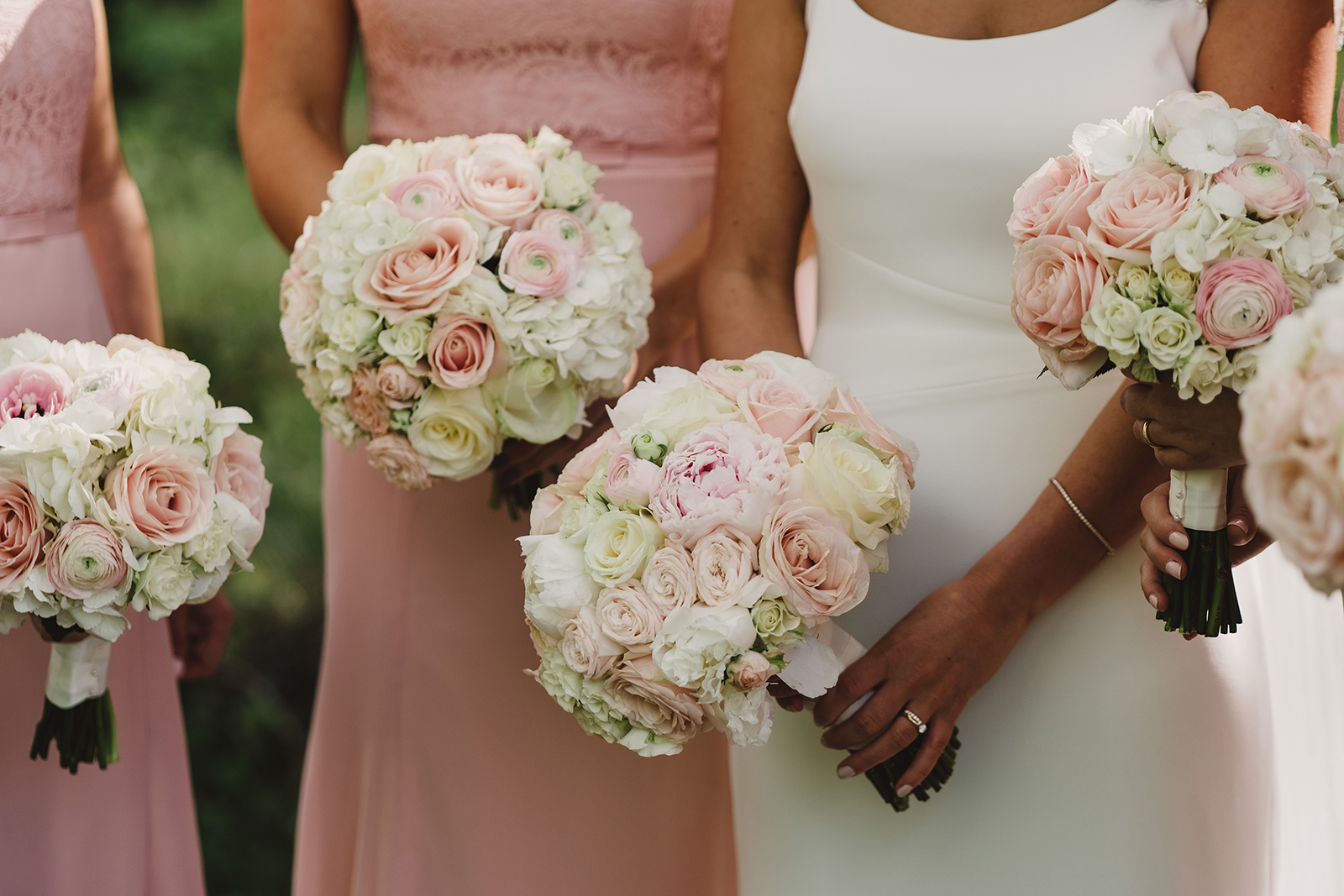 Is this a daily or evening wedding?
Do flowers match your hair color?
What flowers are seasonal?
Can you order other floral arrangements, whether from this, or some other combination of flowers?
Note: Choose more gentle tones and shapes for your daily wedding.
On the other hand, choose colorful flowers and unusual shapes for your evening wedding party. More advice on choosing the right floral combination can be found on this website.
Choice of flowers according to hair color
Blondes should choose blue, purple and pink flowers for the wedding. Red, orange, and bronze will suit perfectly for the brunettes. Red-haired brides are advised to have a bouquet with plenty of green leaves, green flowers, and a little neutral color. Dark-haired girls can choose almost anything. Vibrant colors, sleek bouquets, and also white flowers will fit them perfectly.
White Flowers At The Wedding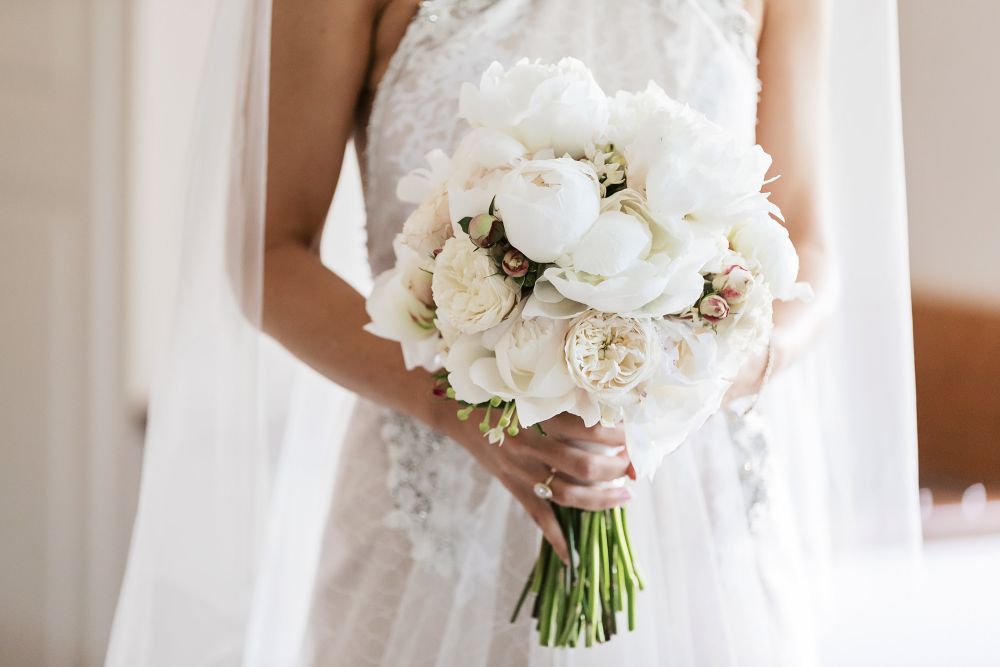 Make sure you pick white flowers, only if the wedding dress is also white. With an ivory, cream or gold wedding dress, never combine white flowers. Blondes are advised to avoid white flowers, regardless of the color of the wedding dress.
Seasonal Flowers In The Bride's Bouquet
The perfect hit is to blend seasonal flowers from your climate. Find out what blooms at the time of the wedding in that area, and try to orient yourself. For example, lily of the valley in the spring is a perfect choice. On the other hand, Strelitzia or "the bird of paradise" is a complete failure at a winter wedding.
Though it may not seem like it, the flower-choice can put you in some great doubts. That is why you're supposed to be guided by your personal feelings. If you're still confused, try the advice of florists whose profession this is. Whatever flowers you choose, we hope that in the future, your life's path will be sprinkled with roses. Good luck!