Your wedding day comes and goes in the blink of an eye. After the I-dos, first dance, and farewell sparkler exit, the decorations come down, the cake is eaten, and the only things left to hold onto are the memories and photos. This makes selecting the perfect wedding photographer one of the most crucial decisions couples will make when planning their once-in-a-lifetime celebration.
If finding a talented, reliable wedding photographer is on a couple's to-do list, here are his top tips for making the best choice:
Take a Close Look at Their Style
Photographers have varying artistic styles. Are couples drawn to documentary-style images that chronicle the narrative of the day as it unfolds? Painterly portraits with an editorial flair? Classic, traditionally posed shots? Make sure the photographer's online portfolio and galleries authentically reflect the photographic style couples love.
Once the specific wedding photo aesthetic is pinpointed, vet photographers who excel in that genre. For instance, his studio specializes in documentary wedding photography with a fine art feel, capturing emotional moments as they happen in a beautiful, artistic way.
Ask the photographer exactly how their signature style translates to the couple's wedding venue, timeline, and vision.
Ensure Personalities Click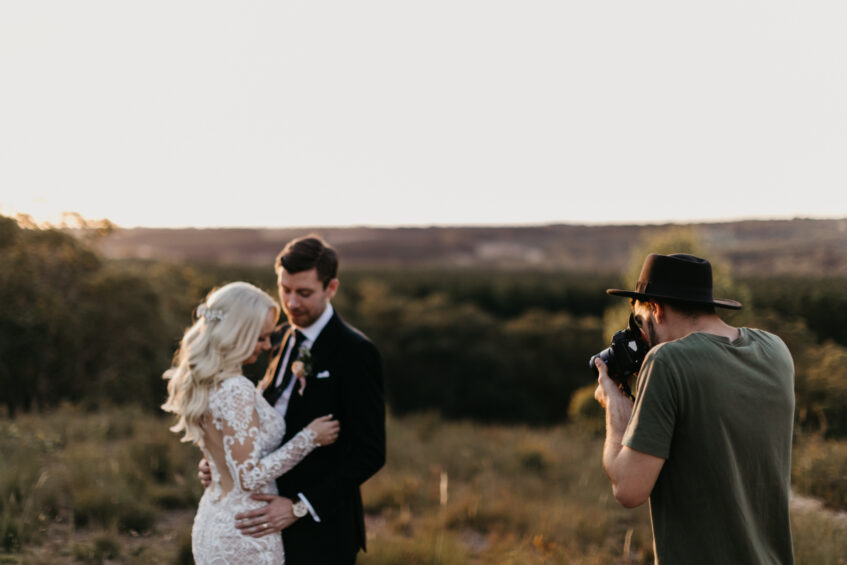 Couples will be spending a significant chunk of their wedding day next to the photographer as moments behind-the-scenes, the ceremony, reception events, and more are documented.
Make sure personalities mesh well. Look for someone who is a good listener, puts couples at ease in front of the camera, and aims to capture the best in people. Couples want a photographer who will blend in and make them feel comfortable, not add more stress to their big day.
Ask About Their Wedding Photography Experience
Find out specifics like how many years they've been photographing weddings, their training, and experience with the couple's wedding venue. Ideally, the photographer will have the expertise and skills to handle any wedding day scenario. Don't be afraid to ask lots of questions about their background!
Insist on Seeing a Full Wedding Gallery
Don't make a decision based on just a couple of portfolio images or curated album samples. Dig deeper and request to see a full wedding gallery from start to finish. This gives a much fuller picture of their style, storytelling skills, and consistency across an entire wedding.
Get Clear on What's Included in Each Package
Packages and offerings vary widely among photographers. Ask exactly what comes with each collection or bundle they offer – number of hours, print rights, online hosting for sharing galleries, wedding albums, engagement shoots, and more. Make sure it fits the couple's photography needs and budget.
Go with Gut Instinct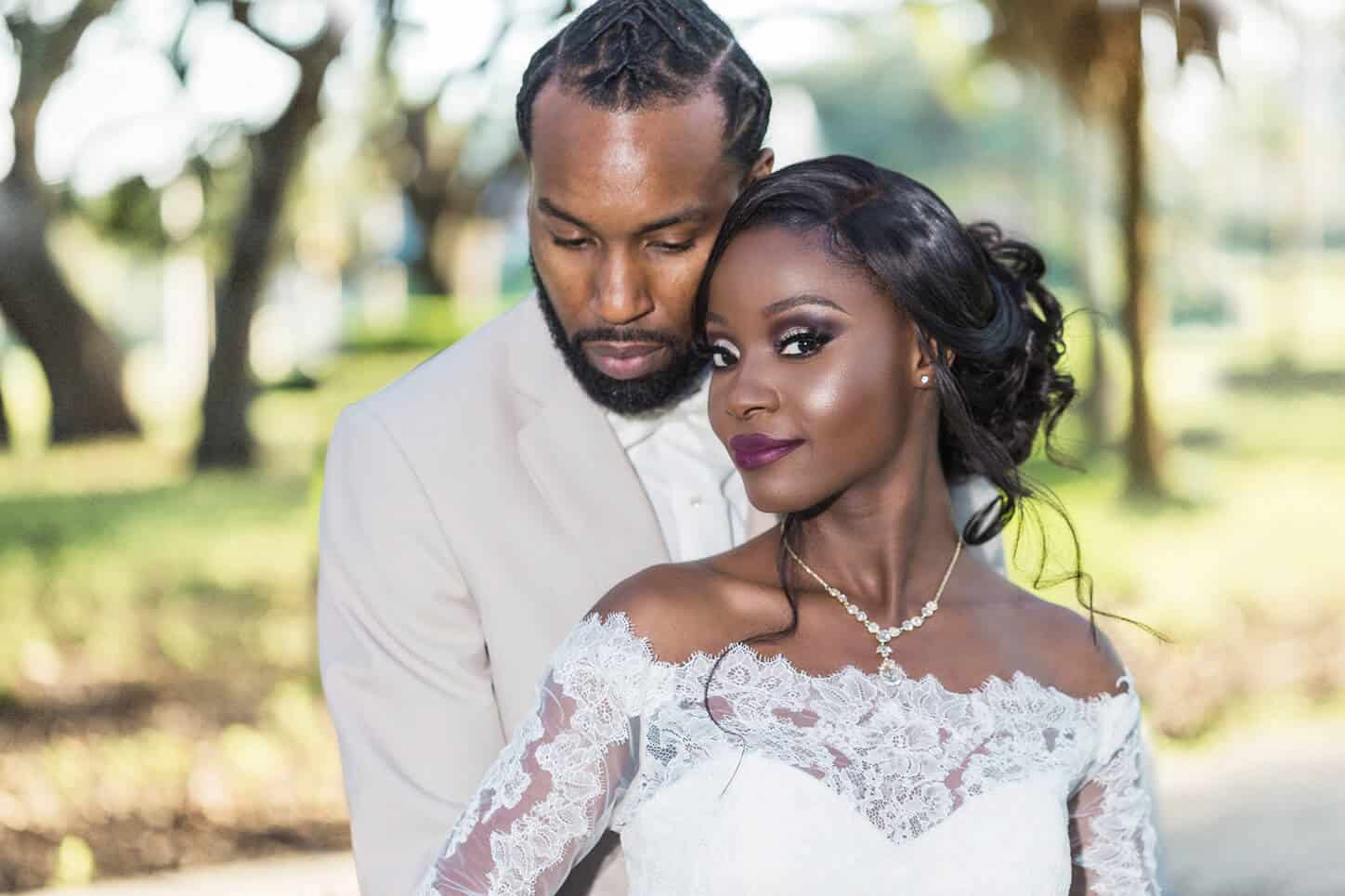 At the end of the day, go with your inner wedding photographer intuition! If there is a connection with their work style, personality, and professionalism, chances are they're the ideal fit.
Finding a dream wedding photographer takes time, but it's worth the effort. After all, wedding photos will be one of the few lasting keepsakes of the extraordinary day.
If seeking an experienced, dedicated wedding photographer in the Columbus area, he would love to discuss documenting your special occasion. His documentary, and artistic approach has resulted in thousands of powerful, authentic wedding images over the past 30 years.
Let's chat more about personalized packages and how to beautifully capture your wedding day!
More Tips for Finding the Perfect Wedding Photographer:
Request a Customized Quote
Pricing depends on so many factors – date, location, hours, album options. Get a detailed, personalized quote based on actual wedding details before comparing photographers. Be wary of lowball prices that seem too good to be true.
Ask About Their Backup Plan
What happens if the photographer gets sick on the wedding day or their gear malfunctions? Reputable photographers have a trusted backup plan in place for coverage in a crisis. Make sure they can ensure a backup shooter will be available.
Inquire About Post-Production
Ask how many weeks it will take to get edited images and if tweaks can be requested during post-production. Many photographers include engagement sessions so couples can get comfortable in front of the camera before the wedding.
Request Wedding Day Tips
An experienced wedding photographer should have invaluable insights about the venue, timing, photos that absolutely must be captured, and coordinating group shots. Pick their brain for insider tips!
Read Recent Reviews
Check for recent rave reviews on multiple wedding websites like The Knot and WeddingWire. Authentic reviews are invaluable for getting a sense of strengths, weaknesses, and overall customer service.
Meet in Person If Possible
Nothing beats an in-person meeting to get a sense of chemistry and ask in-depth questions. If an in-person meeting isn't feasible, do a video call. Be sure to have a long consultation before signing any contract.
Ask How They Will Dress
Couples will want a photographer who dresses professionally and fits into the wedding style. Reach agreement on their attire so they don't stick out like a sore thumb.
Ask your Ceremony venue about the rules for photography.
Some ceremony locations are strict with photographers. So be sure to ask before you book. This way when hiring you can present them to each photographer for how they will handle this. A few venues require the photographer to only be in the choir loft. This means some additional lenses are needed that the photographer might not have.
Confirm the Venue Allows Them
Some venues only allow certain approved photographers or charge fees for shooting there. Make sure your photographer is allowed at the location before putting down a deposit.
Make sure the Contract Is Detailed
Scrutinize the photography contract and ask questions before signing anything. It should specify everything agreed upon so there are no misunderstandings later.
Conclusion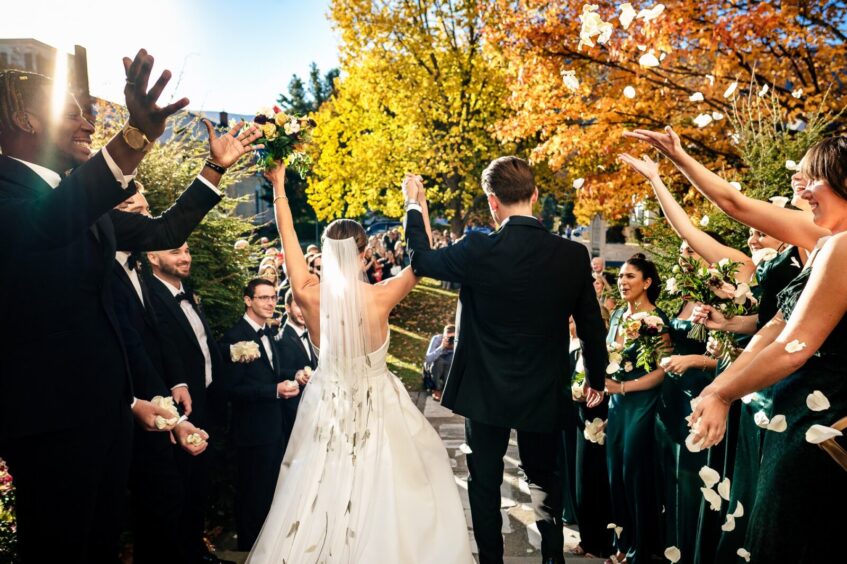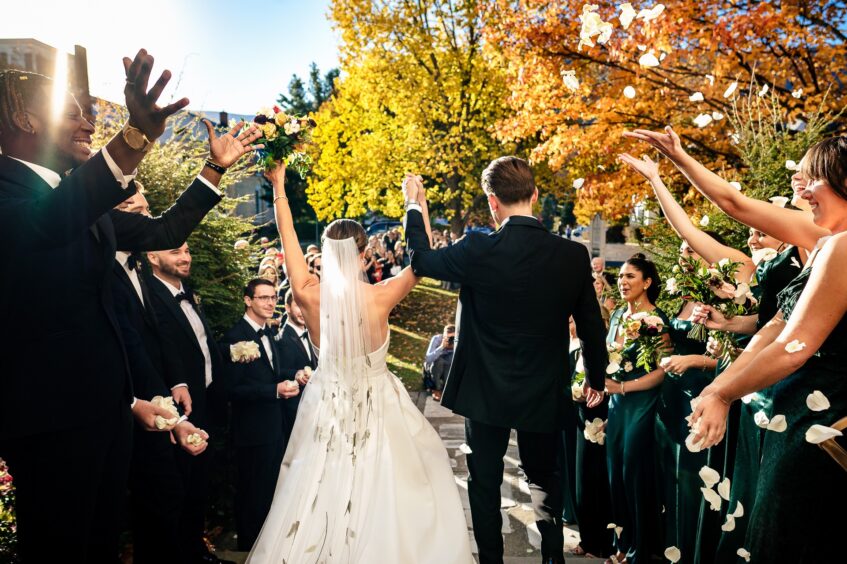 Getting everything perfect for a wedding day can feel overwhelming. But finding the ideal photographer to beautifully document memories doesn't have to be stressful. By keeping these tips in mind and doing research, couples can confidently choose a wedding photographer who's the perfect fit.