A wedding is an incredibly special day, and it's important to make it as unique and personal as possible. During the planning process there are a lot of details to consider from the wedding dress to the venue and theme and also the food and entertainment. It is important that the preparation to this most special day does not become a box ticking exercise. Rather it should be planned with careful intent to include special moments and personal touches that mean a lot to the couple. Here are a few ideas to help make your wedding day truly special:
1. Personal wedding theme and décor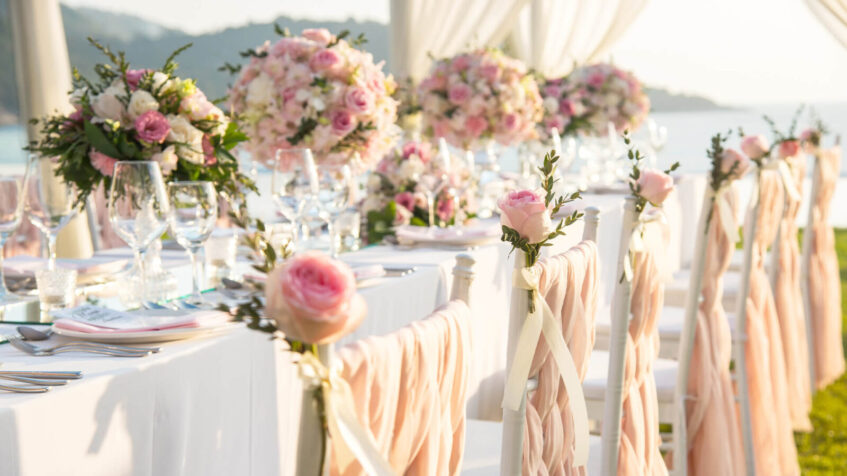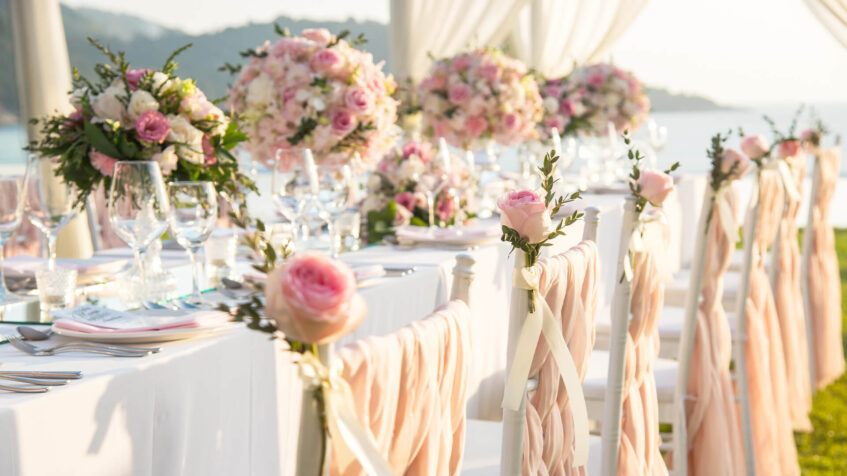 Choose a theme or color scheme for the ceremony and/or reception that reflects the personality of the couple. For example, choose a beach-themed celebration for your outdoor ceremony and a candlelight dinner for an indoor reception. Opting for a theme or color scheme is a great way to put a personal touch on your big day.
Incorporate personal touches into the décor to make the wedding reception truly one of a kind. For example, sheet music could be used as table markers instead of name cards, or have each guest write a note of well wishes for the bride and groom and place them in a decorated picture frame to be displayed at the wedding. Personal touches like these will make a wedding stand out and will ensure that everyone will remember it for years to come.
2. Sentimental bridal dressing
When it comes to the bride's dress, it is common to go for something traditional, or choose a dress that's in season. But why not select a dress that evokes a special memory from the past?
There are countless ways to make your dress personal to you. One idea is to choose a dress that has a sentimental value. Maybe a mother or grandmother's dress that was worn to her prom or her wedding day. Some alternations could be made to ensure a perfect fit and modern touches can be added. Pair the dress with a stunning pair of bridal shoes like those from aquazzura.com to feel the beautiful and confident bride.
3. Meaningful venue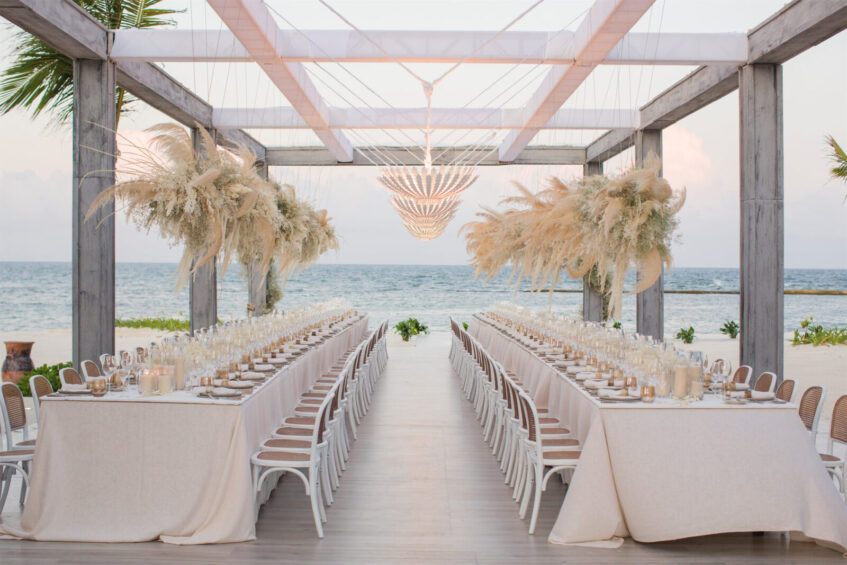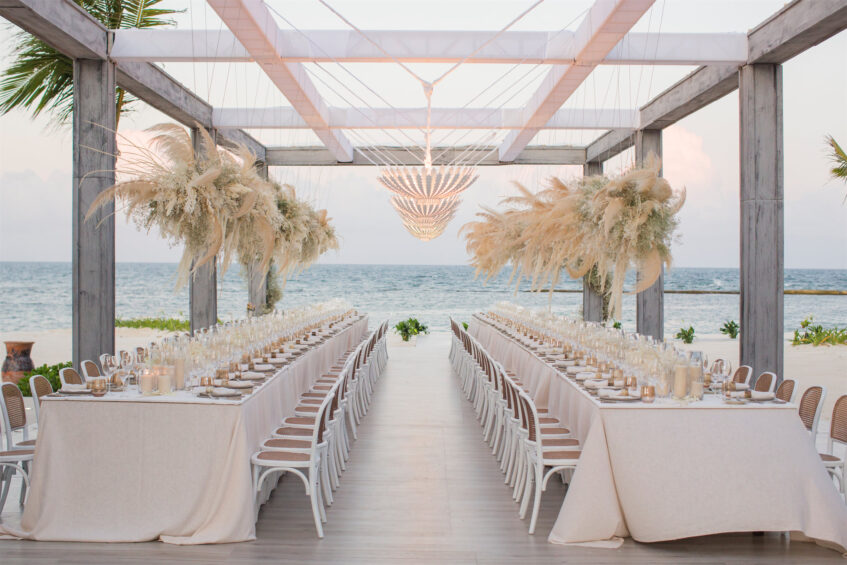 Choose a venue that holds personal meaningful for the couple. Whether that is a ceremony in the backyard, or hosting the reception at an alma mater, or getting married on a beach. Choosing a venue that is important to the bride and groom is a great way to put a personal stamp on the day.
4. Have a friend or family member officiate
Make a wedding ceremony more unique by having a friend or family member officiate the ceremony. This will personalize the ceremony and make it even more special for the couple and the guests. Ask a close friend or family member who is ordained to perform your ceremony, or you could have a close friend or family member perform a secular ceremony instead of having a religious one performed by a priest or minister. Having a friend or a family member officiate your ceremony will make your wedding much more meaningful and memorable.
5. Embrace cultural traditions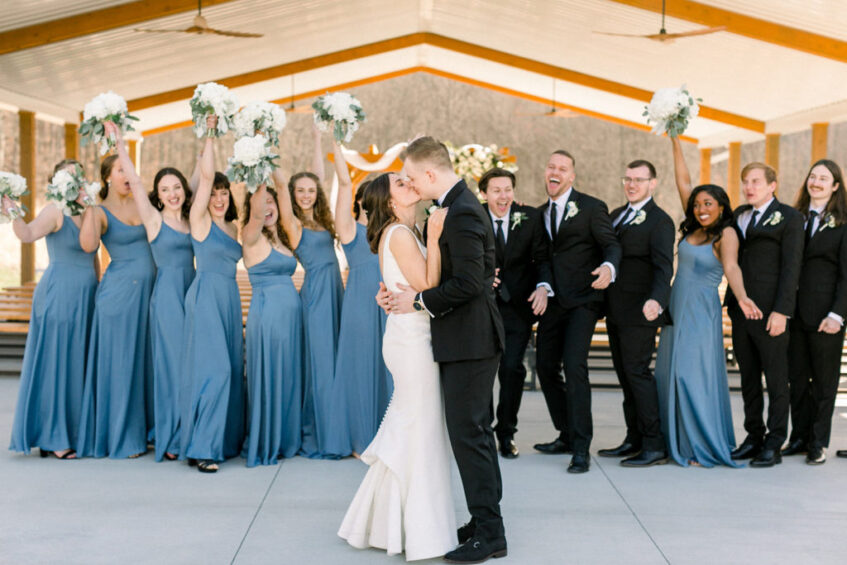 A great way to personalize any wedding day is to incorporate traditions and cultural background into the wedding. Special traditions can be included through food, music and dance. While some wedding traditions may feel outdated including some elements is a wonderful way to pay homage to cultural heritage. Adding a personal touch will ensure that the wedding is truly one-of-a-kind.
6. Thoughtful wedding favors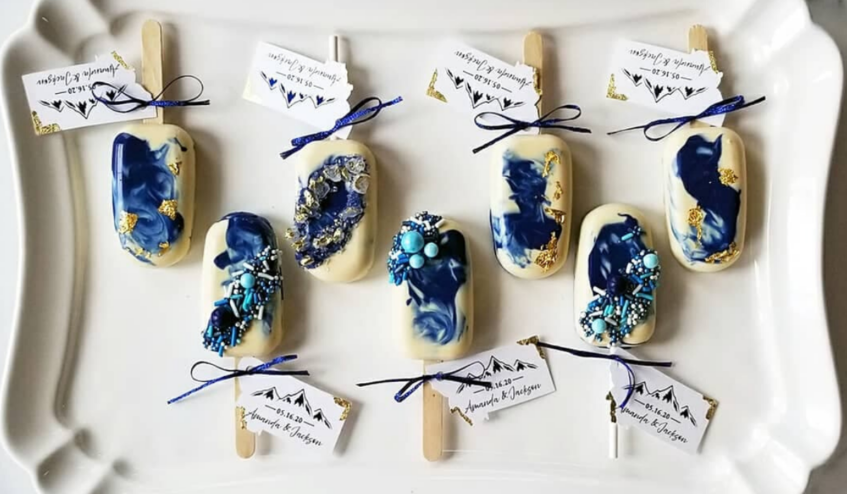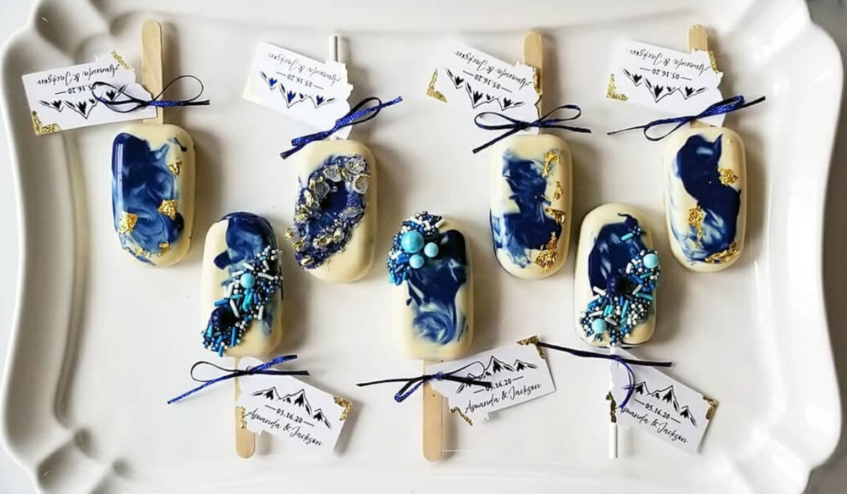 Give guests a special memento to remember the special day by. Some possible ideas for thoughtful wedding favors for guests include; wooden picture frames filled with pictures from the wedding, a book of memories from the wedding that they can look back or an item personalized with their name, for example, a fan for a summer wedding or a bauble for a Christmas wedding. Having gifts laid at each place setting will also make it easier for the guests to find their party favors.
If guests are required to travel a great distance and will arrive before the wedding day, then make them feel extra special by creating a wedding welcome bag. A welcome bag could include a map and some information on the local area, samples of local products, or other little gifts. Giving guests special mementos is a great way to add a personal touch and it will make all of the guests feel special and appreciated.
7. Memorable meal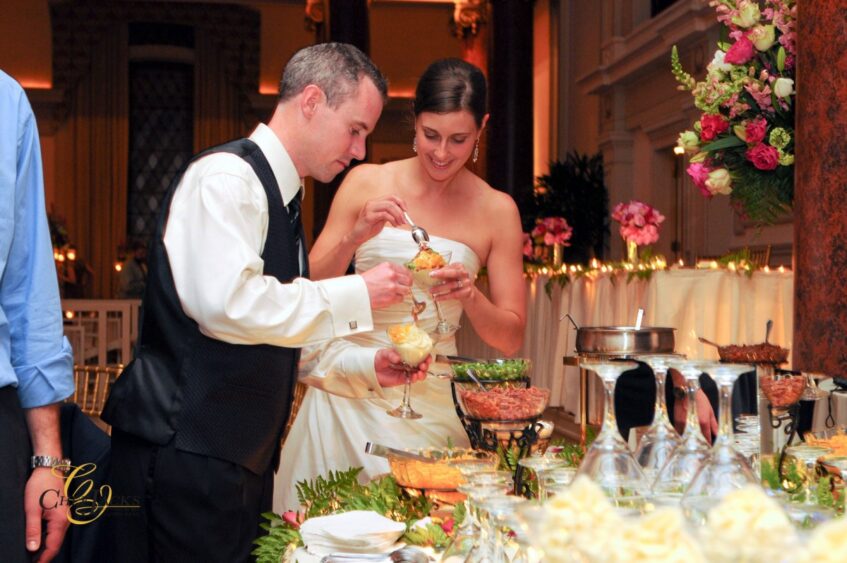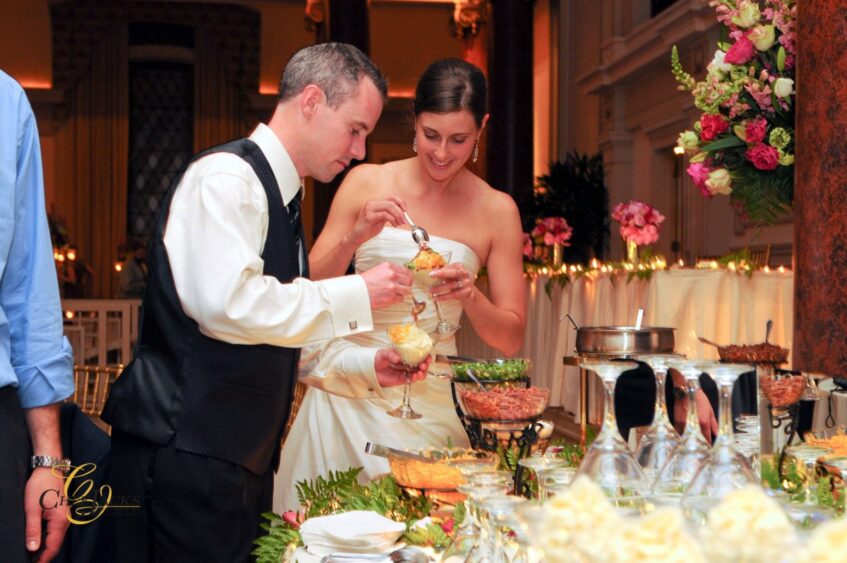 Have the wedding meal catered by a caterer who specializes in creating delicious and unique dishes that will delight the guests' taste buds. A gourmet chef could be hired to design a personalized menu for the wedding and create unique cocktails in honor of the newlyweds that will surprise and delight the guests. But it does not have to be high-end or expensive if that is not the couple's style. An array of food trucks or a pizza chef can equally create a delicious and memorable meal for a relaxed wedding celebration. The couple should hire a professional whose food they absolutely love to make for an unforgettable wedding day.
8. Bespoke photography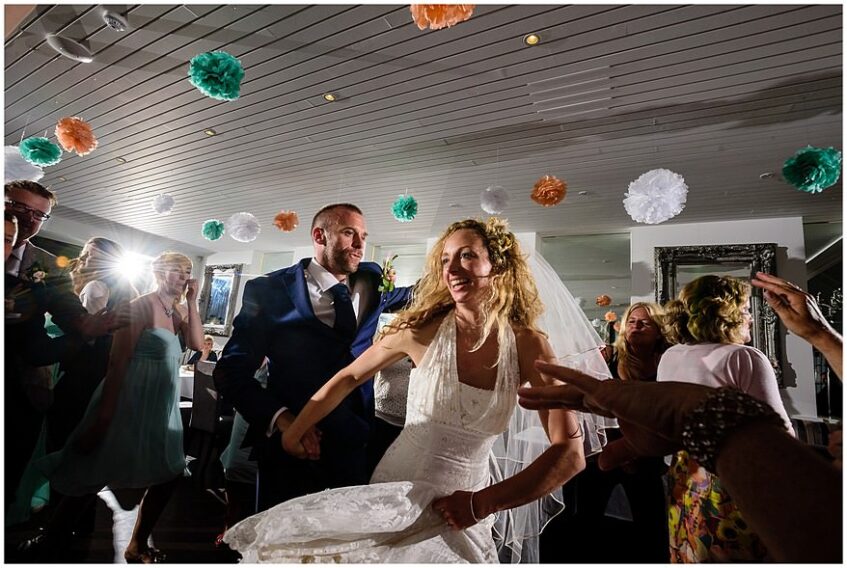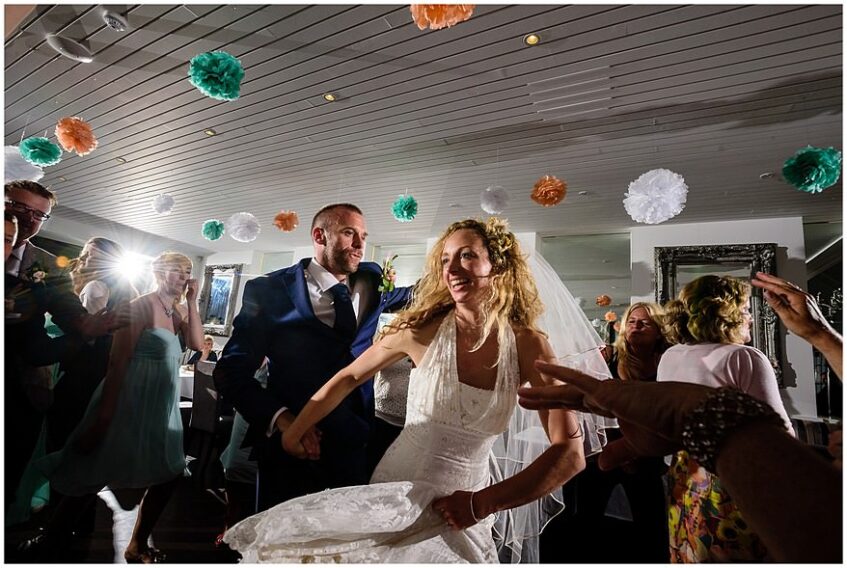 Couples should take their time choosing a wedding photographer whose work really speaks to their sense of style. For example, hiring a fine art photographer who specializes in posed shots who will provide a couple with timeless images of their special day that can be cherished forever. The wedding photographs should be captured by a photographer who has the kind of work that is admired by the bride and groom to add a personal touch.
9.Video guestbook
Video guestbooks are becoming popular these days. A booth is set up at the wedding venue and during the welcome drinks the guests can enter individually or in small groups to record a special message for the newlyweds. Usually, the operators will be able to prepare a compilation video that can be played for the bride and groom later in the day. It is a wonder and modern way to add a personal touch that will be cherished for many years.