The ring is one of the most significant decisions you have to make when you get engaged. Although love does not have a price tag, a wedding does not need to break a bank.
In most instances, you can't always get your dream wedding band unless you or your fiancée are rich. The ring is a considerable investment and one that is usually quite costly.
However, it is possible to find the perfect wedding band without breaking the bank if you use the following tips:
1. Choose a suitable jeweler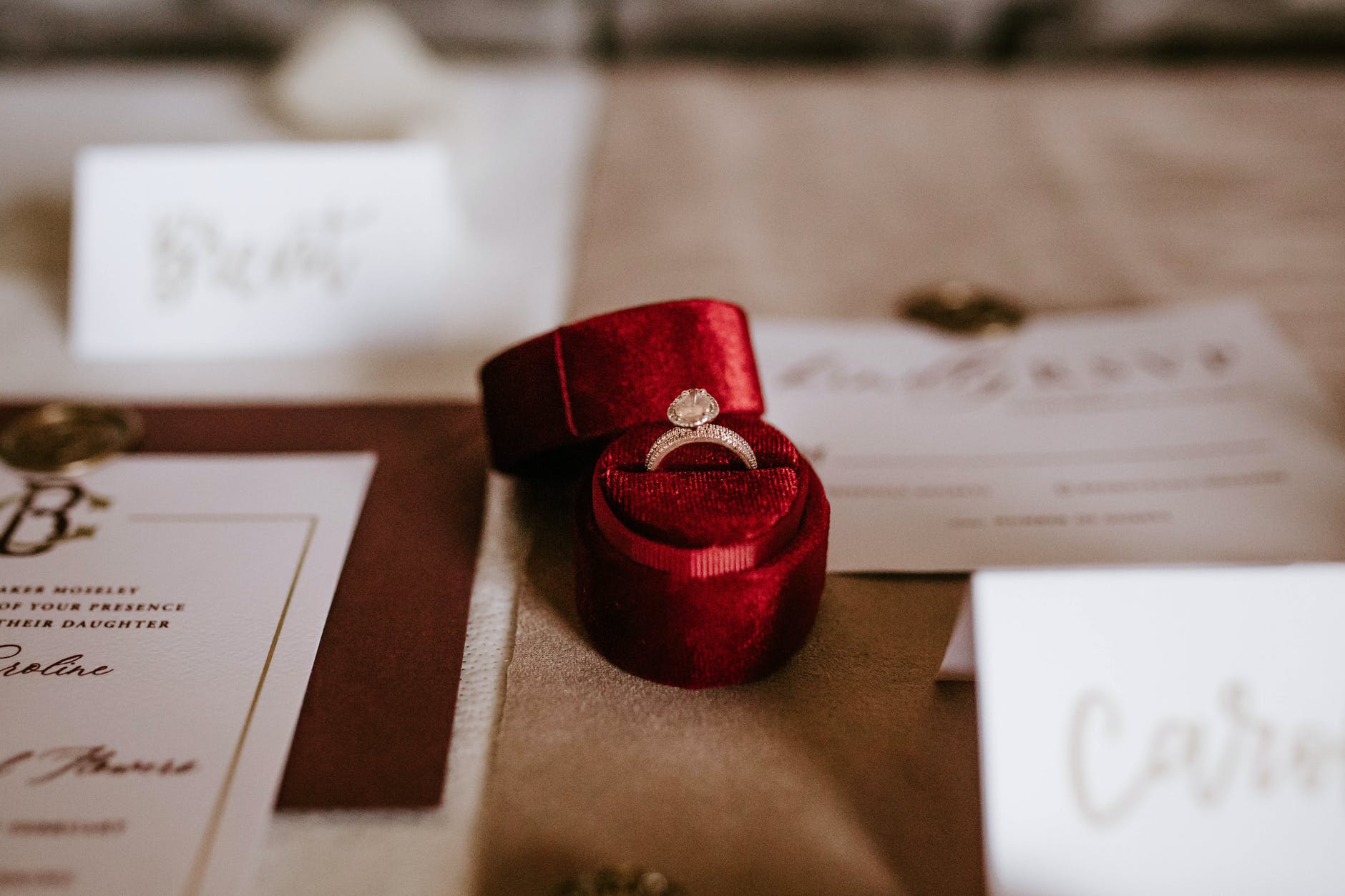 When thinking about jewelers, the first names that come to your mind are Tiffany's, Kay, Zales, and other established names. Although it is easy to choose one of these jewelers, you will not save any money.
Their prices are usually high, and you might end up paying double the amount you would at less-known jewelers. Without refusing a luxury ring, you can design a perfect engagement ring on Diamondere.com that suits your budget.
Shopping vintage is also another great option. You can find a unique ring and reduce costs on labor and the usual retail outlet fees.
2. Shop around
One of the best ways to save on your wedding ring is to shop around for the best deal. Before buying your wedding ring, shop around to get the best price. Compare prices from different jewelers and online stores to find the best deal. There are many jewelry stores out there, so take your time before purchasing. You may be able to find a great deal at a local jewelry store or online retailer.
Don't forget to bargain. Many jewelry stores will offer a discount if you pay in cash or buy multiple pieces of jewelry. This way, you can save on your wedding ring and other pieces of jewelry for your big day.
3. Avoid three stone rings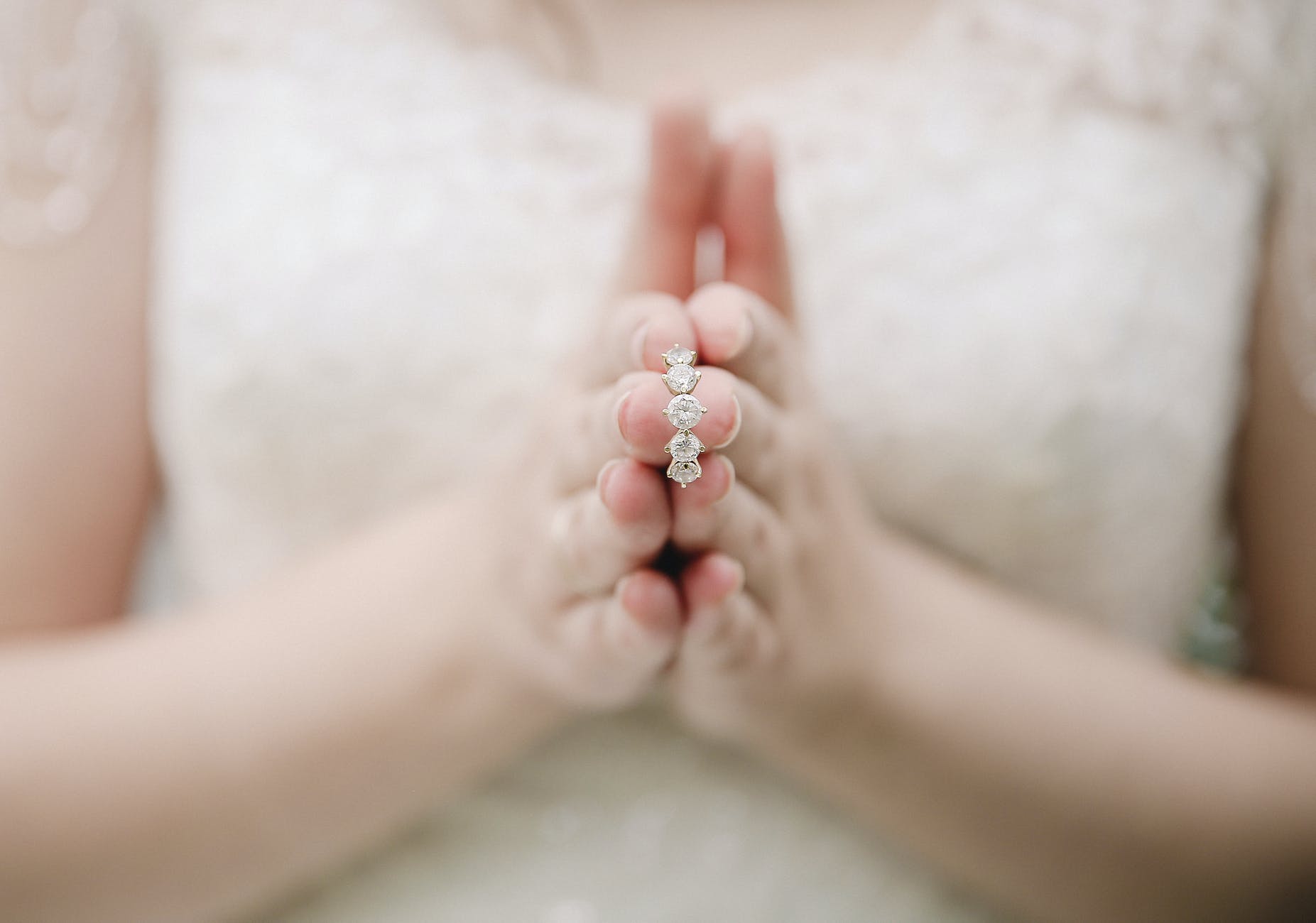 Three stone rings are beautiful, but they can be pretty expensive. If you want to save on your wedding ring, avoid three stone rings and choose a more straightforward design.
Side stones come in different shapes and sizes, which can drive the price up. If you don't mind giving up a few side stones, you can save a lot of money on your wedding ring.
4. Go with several stones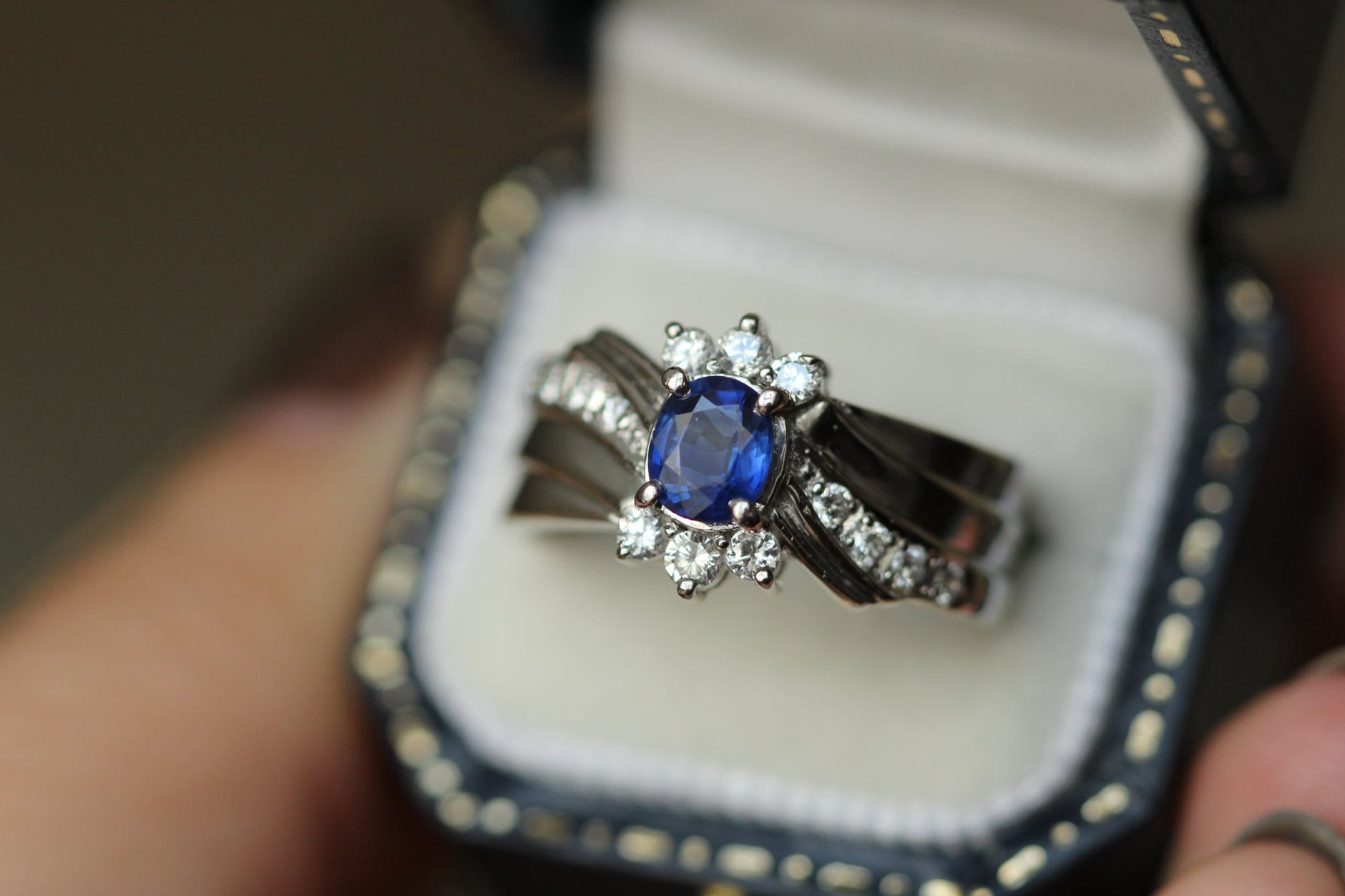 If you want a unique wedding ring, consider choosing several stones. This can be a more affordable option than buying a ring with a large diamond.
Many different types of gemstones come in different colors and shapes. You can also choose different stones for the band and the setting.
This is a great way to create a one-of-a-kind wedding ring that is unique to you and your spouse. Going with several small stones instead of one large one may seem odd, but it can save you money. Cluster and halo are cheaper and appear more prominent, expensive, and dazzling.
You will be surprised by how beautiful a ring with many small diamonds looks if you are on a budget. Also, for an even more unique look, you can settle for a ring with smaller diamonds surrounding a large precious stone.
5. Pick other options besides diamond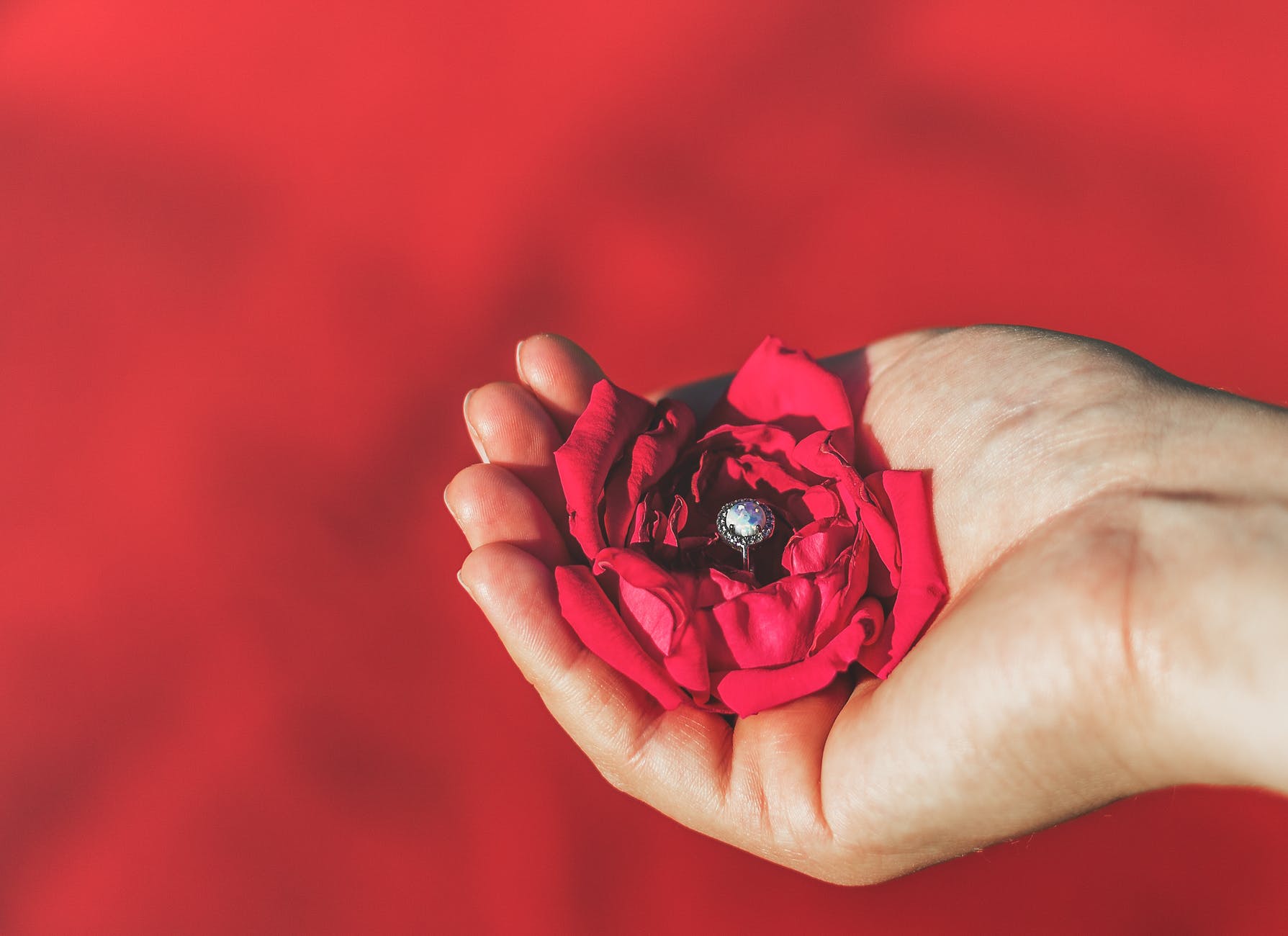 If you are looking to save on your wedding ring, avoid diamond rings and choose a simpler design instead.
There are many other types of gemstones that can be used in wedding rings, so don't feel limited to diamonds. Your wedding ring does not have to be a diamond. Since many gemstones look equally, if not more attractive, than diamonds, you can make the central stone anything you desire. You can consider other options such as silicone sapphire aquamarines if you are open-minded.
You can still create a beautiful ring with these precious gemstones. You can opt for white topaz instead of diamond if your fiancée wants the look of a diamond. Despite coming at a much better price, it looks just like a diamond.
6. Compromise on clarity and carat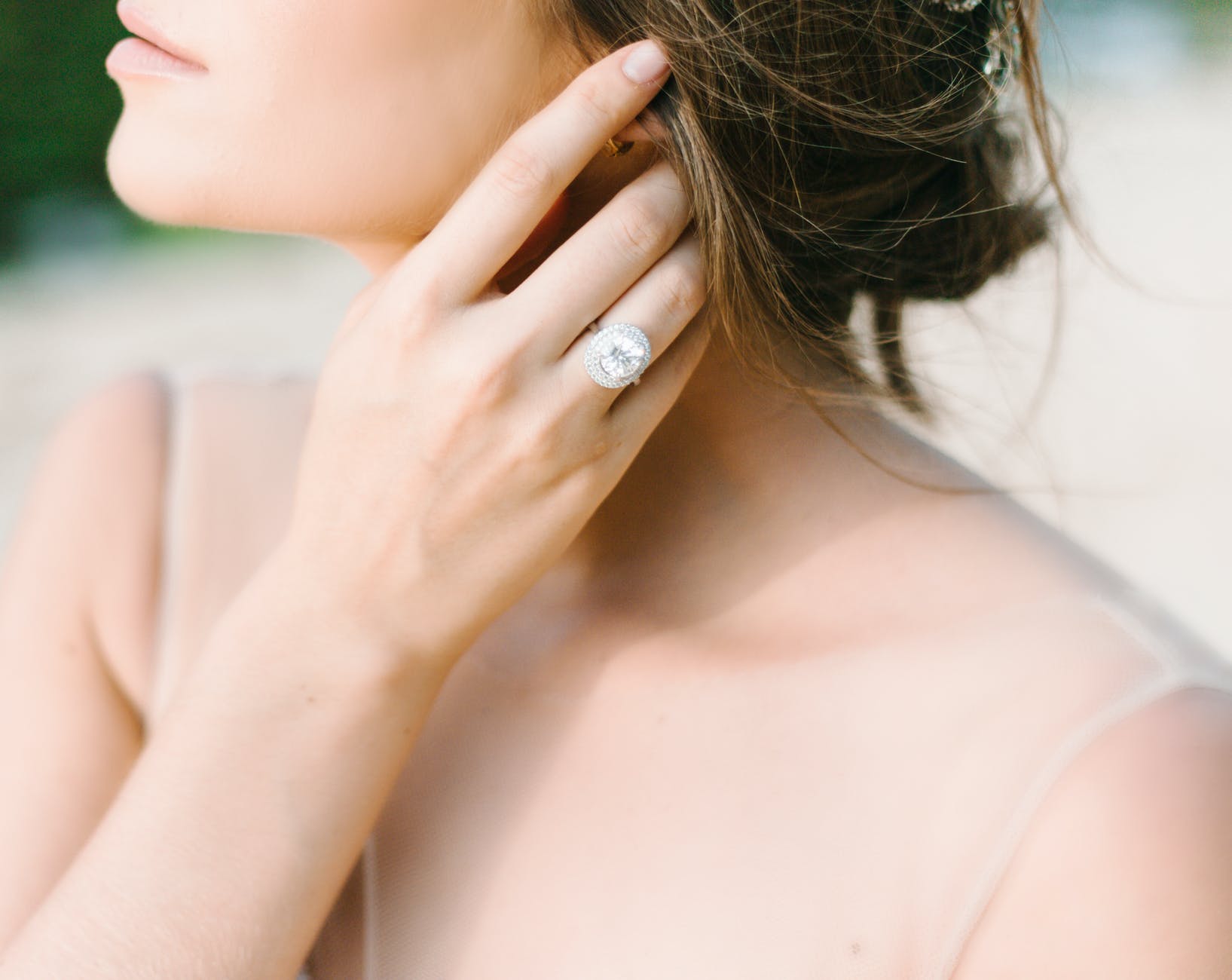 Imperfections or inclusions in the stone can significantly change the price of your engagement ring. Usually, a diamond's clarity is classified as a VS1-VS2 or SI1-SI2. Diamonds with VS classification are much pricier.
However, it is challenging to spot inclusions in a diamond with a naked eye unless its quality is deficient. Therefore, choose an SI instead of spending more money on a VS diamond. It is essential to ensure that inclusions do not damage the diamond's structural integrity.
You can also purchase diamonds at .85 or .95 carat instead of a full carat. Since they are almost identical to a full carat diamond, only experienced jewelers can tell the difference. However, you mustn't compromise on cuts.
7. Consider a pre-owned ring
If you are on a tight budget, consider buying a pre-owned wedding ring. There are many websites where you can buy pre-owned rings online, and you can often find some great deals. Just make sure that you inspect the ring carefully before purchasing it to make sure there are no hidden damages.
Also, remember that pre-owned rings may not come with a warranty, so be sure to ask the seller about this.
8.Think outside the box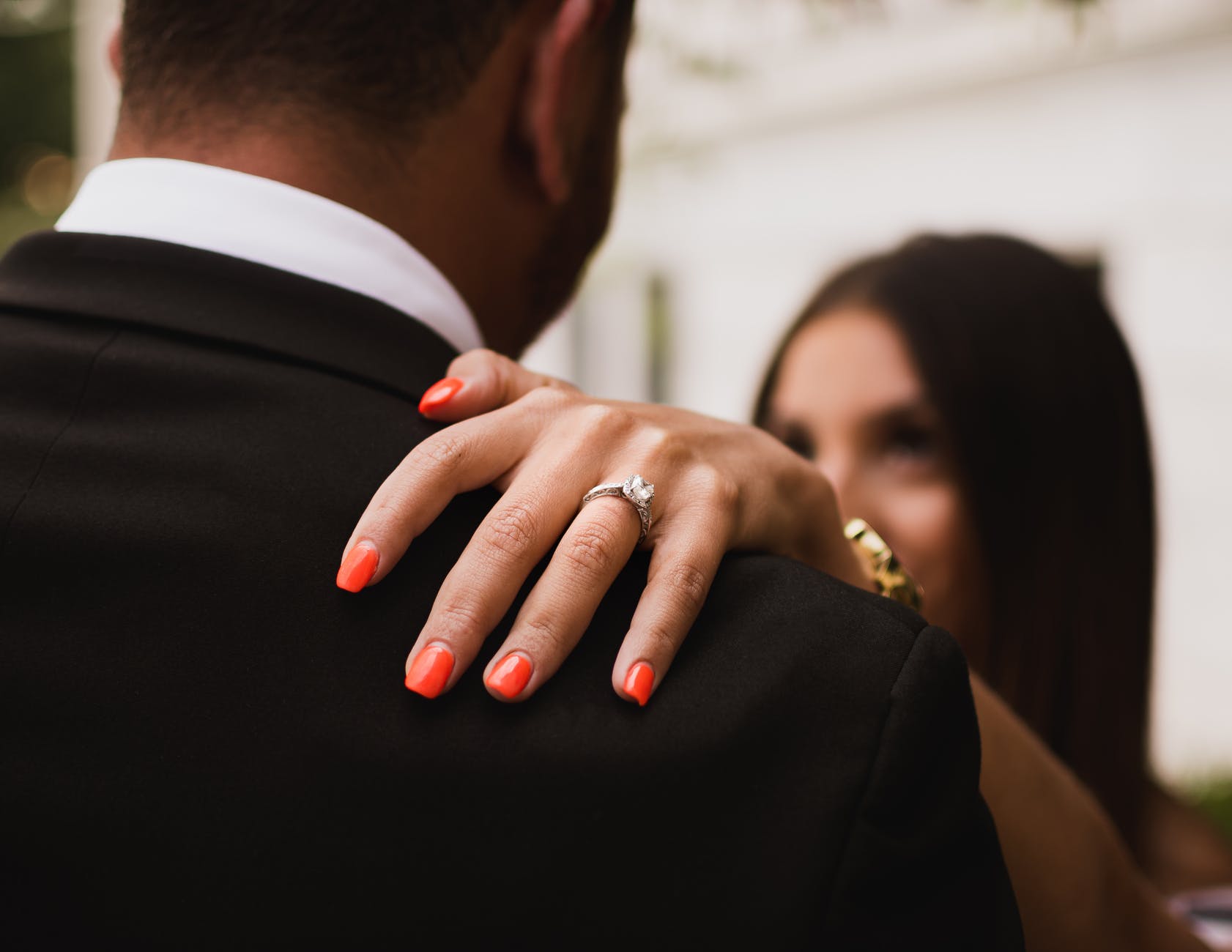 If you are looking for a unique wedding ring, think outside the box. There are many different types of rings available, so don't be afraid to choose something different.
For example, consider a band made out of wood or metal instead of traditional gold or silver. You can also choose a ring with a special meaning or symbolism.
Whatever you do, don't be afraid to be creative and choose something that represents you and your spouse. You will notice that you can cut costs if you are creative with your ring concerning its metalwork. You can design or purchase a ring with complex metalwork that often features cutouts throughout the band.
Besides cutting costs, complex metallurgy can improve a ring's beauty and make the stone seem more significant than it is.
Buying a rig doesn't have to stretch your finances, and a wedding shouldn't be a stressful occasion. While ensuring you something truly stunning, there are many ways to cut costs. However, in the end, it is all aimed at celebrating your love. As long as you are in love, the ring does not really matter.