Planning a wedding can be an exciting and joyous time, but it can also be quite costly. From booking the perfect venue to selecting beautiful flowers and delicious catering, the expenses can quickly add up. However, there is a hidden gem that can help you save a significant amount of money without compromising on quality: Costco's alcohol selection.
Competitive Pricing and Cost Savings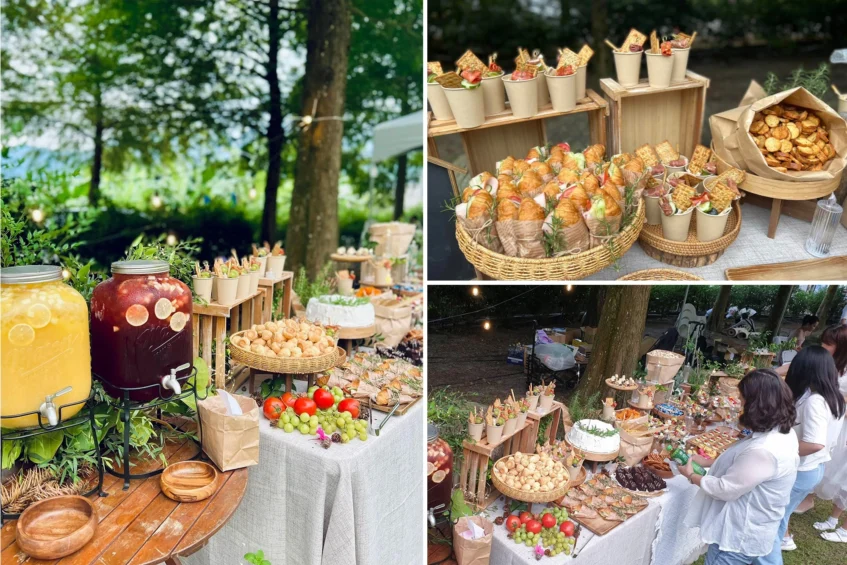 Costco is widely known for its competitive prices, and their alcohol offerings are no exception. When compared to traditional liquor retailers, Costco's Liquor prices are often much lower, making it an ideal choice for couples who are looking to stretch their wedding budget even further. Whether you're planning a grand celebration with a large number of guests or a more intimate gathering, the affordability of Costco's alcohol can make a significant difference in your overall expenses.
Costco's Extensive Selection of Alcoholic Beverages
What sets Costco apart is not only its affordable pricing but also its wide range of alcoholic beverages. With an impressive selection that includes well-known brands as well as their own Kirkland Signature line, Costco ensures that you can find the perfect libations to suit your preferences and match the theme of your wedding.
From elegant wines and celebratory champagnes to an array of spirits and refreshing beers, Costco has all your wedding alcohol needs covered.
Kirkland Signature Alcohol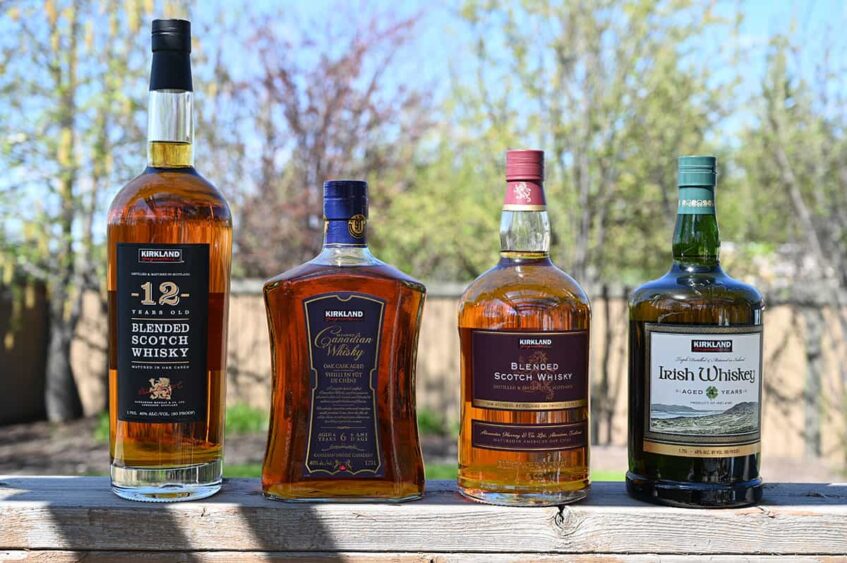 The Kirkland Signature line, exclusive to Costco, is well-regarded for its exceptional value and high standards. With their own line of liquor, wines, and champagnes, you can elevate your wedding experience without the hefty price tag typically associated with luxury brands. If you don't mind the Kirkland Signature label, Costco's dedication to offering top-quality products ensures that you and your guests will enjoy a remarkable drinking experience on your special day.
The Kirkland Signature wines are particularly noteworthy. They source their grapes from renowned wine regions and work closely with experienced winemakers to craft exceptional bottles. Whether you're looking for a rich and velvety red wine or a crisp and refreshing white wine, Kirkland Signature has options to suit various palates and budgets. These wines have gained recognition and awards, further validating their quality.
For those who prefer spirits, Kirkland Signature offers a diverse selection, including vodka, bourbon, tequila, and more. Crafted with the utmost care, these spirits deliver a smooth and enjoyable drinking experience. You can impress your guests with signature cocktails made using Kirkland Signature spirits, adding a unique and personalized touch to your wedding festivities.Many of the Kirkland Signature Liquor options rival or even surpass name brand options in taste and quality.
When it's time to toast to your special day, Kirkland Signature champagnes won't disappoint. These bubbling delights are made in the traditional méthode champenoise, ensuring the highest quality and effervescence. From dry and crisp options to sweeter varieties, their champagnes offer a range of flavors to suit different preferences.
By incorporating Kirkland Signature products into your wedding, you not only save money but also showcase your discerning taste and commitment to quality. Your guests will appreciate the attention to detail and the delightful flavors that Kirkland Signature brings to the table.
The Ultimate In Convenience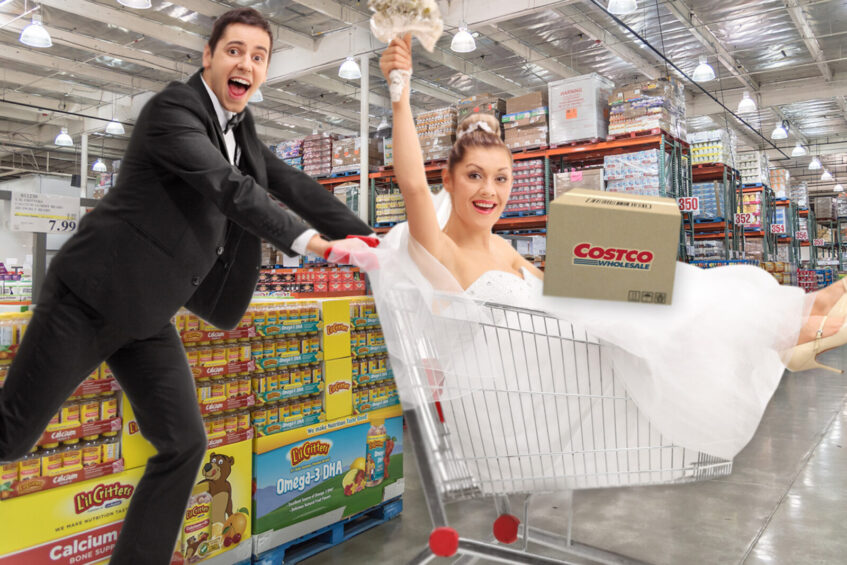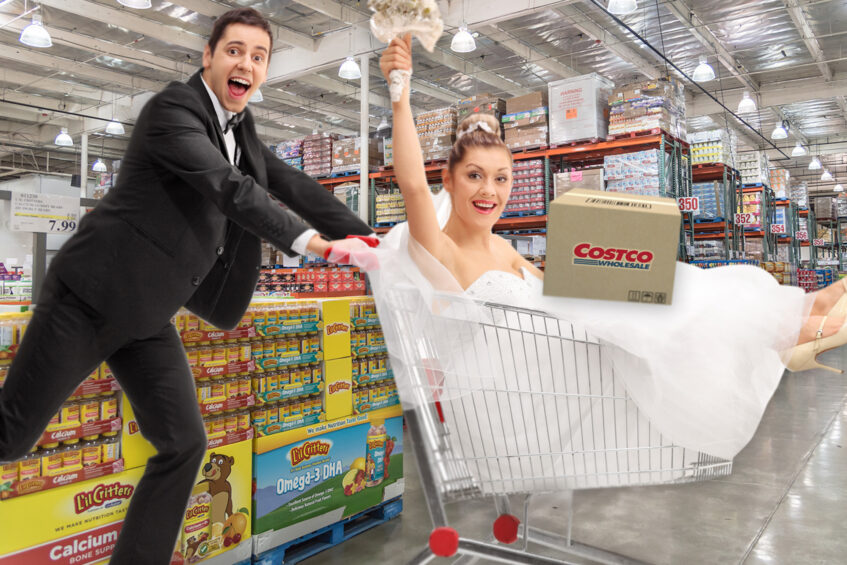 Convenience is key when it comes to wedding planning, and Costco excels in providing a hassle-free experience. With everything conveniently available under one roof, you can fulfill all your wedding shopping needs in a single trip to Costco. Depending on the state you reside in, Costco can take care of all your alcohol needs including beer, wine, hard alcohol, and champagne.
If you prefer the convenience of online ordering and delivery, Costco has tailored its services to cater to your needs. This saves you precious time and effort that would otherwise be spent visiting multiple stores, allowing you to focus on other essential aspects of your wedding preparations.
The Costco Return Policy
Planning a wedding requires flexibility, and Costco understands this well. Their generous return policy for unopened bottles grants you the freedom to adjust your alcohol quantities without the worry of excess inventory or wasted money. However, it's crucial to note that return policies on alcohol can vary by state due to specific legal restrictions. It is essential to familiarize yourself with the specific return policy in your state to ensure a smooth planning process that aligns with local regulations.
The Need For Responsible Service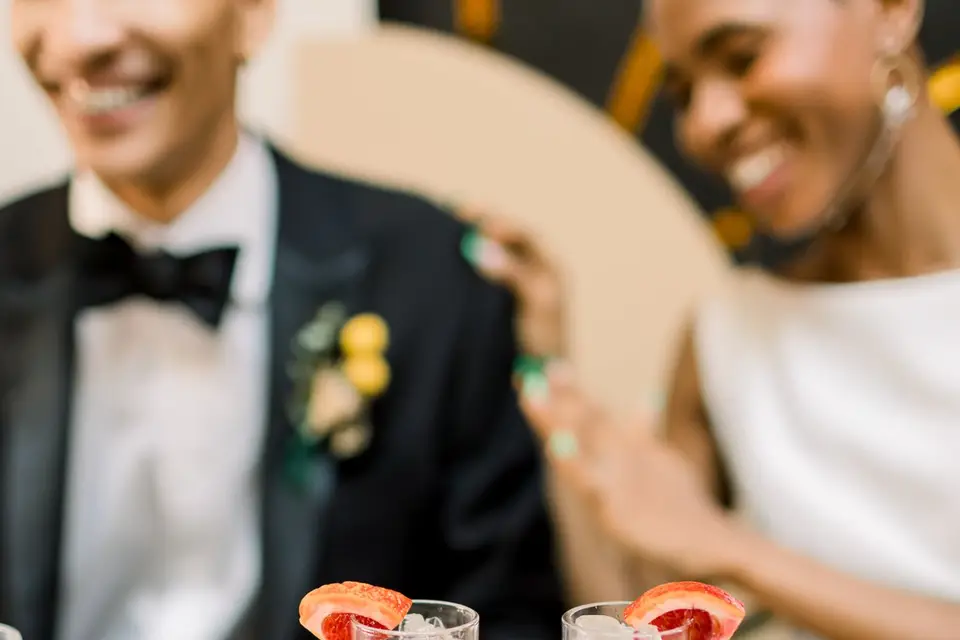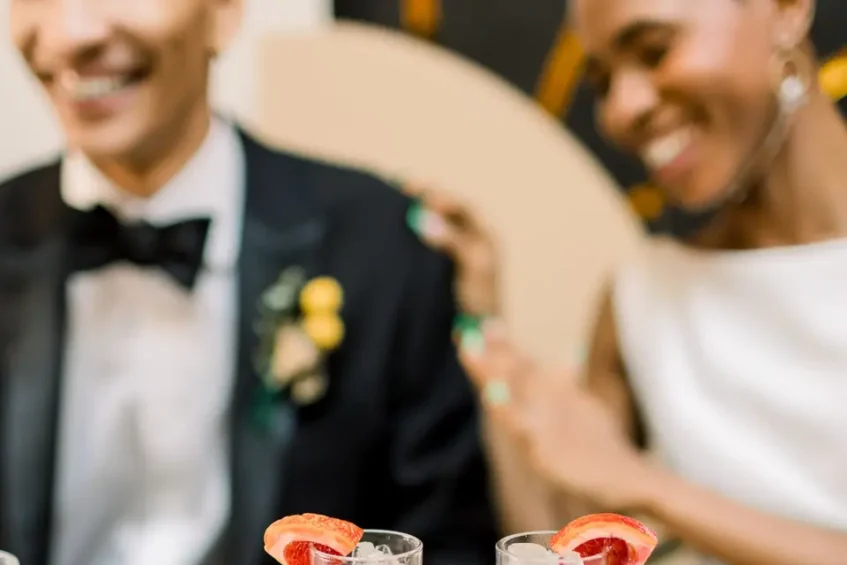 While Costco's alcohol selection and savings can greatly enhance your wedding celebration, it's crucial to prioritize responsible service. When alcohol is served at an event, it's essential to ensure the safety and well-being of your guests. Consider hiring professional bartenders who are trained in responsible alcohol service and can monitor consumption levels throughout the event. They can also assist in creating signature cocktails that showcase the flavors of the beverages you've purchased from Costco.
Additionally, it's important to provide non-alcoholic options for guests who may prefer not to drink or who are designated drivers. Costco offers a wide range of non-alcoholic beverages, including sparkling water, juices, and soft drinks, which can be great alternatives to keep everyone hydrated and satisfied.
Remember, a successful wedding celebration is not only about the savings and convenience but also about creating a safe and enjoyable environment for all attendees.
In conclusion, Costco is a wise and practical choice for couples who wish to save money on their wedding alcohol without compromising on quality. With its reputation for competitive pricing, diverse selection, convenience, and a generous return policy (where applicable), Costco provides a cost-effective solution that allows you to allocate more of your budget towards other aspects creating a memorable and enjoyable wedding experience.
Consider Costco for your wedding alcohol needs, and raise a glass to the joyous celebration while keeping your budget intact. Here's to a remarkable wedding that's as beautiful as it is affordable! Cheers to love, happiness, and fantastic savings!