Studies have shown that a staggering 85 percent of people get cold feet on their wedding day, and this number is true of both wedding parties, often including both bride and groom at the same time.
But getting married is largely considered a milestone achievement that many Americans are taught from a very young age.
In many ways, getting married is part of the great American dream, and it goes something like this: You go to school, get a good job, fall in love, get married, buy a house with a little white picket fence, and in a couple of years, you have a couple of kids. And, along the way you pick out a nice little dog and a cat. Pretty soon you'll be driving a station wagon.
Sound familiar? Well, though this is probably an outdated description of the American dream that fits better in the 1950's, getting married is still the first step of embarking on a true lifelong commitment.
Thankfully, along with the wedding itself, comes a few festivities that make it all worthwhile. Here, we'll explore the more exciting parts of getting married today.
The Rehearsal Party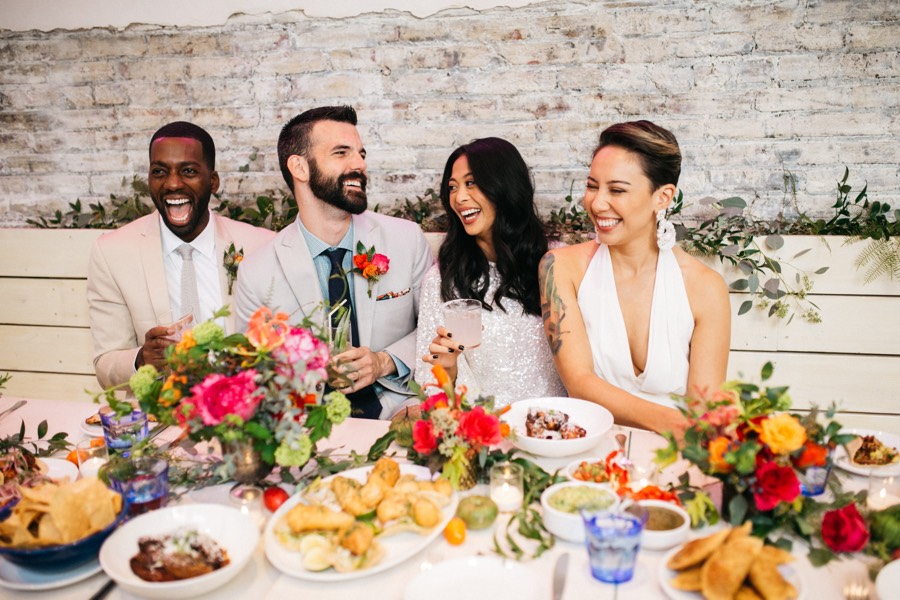 Believe it or not, many couples don't know about the rehearsal party when they begin planning a wedding. Though this is often referred to as the rehearsal dinner, this is where the wedding party gets together to walk through the stages of the wedding, enacting every sequence from the walk down the aisle to the "first" kiss.
But the rehearsal party is also much more than a simple formality. This is also a night of celebration, and a chance for the wedding party to cut loose a little bit before the big day. In fact, in many ways, the rehearsal party helps to reduce those pre-wedding jitters that are known to have the bride (or groom) running out of the reception hall.
When planning your rehearsal party, think about a fun and relaxing environment where all members of the wedding party can be at ease.
Often, when you hold a rehearsal party, part of this will be held in the church or city venue where the wedding is to be held. And this is where you'll stage the wedding to work out all of the kinks. But, traditionally, it's the groom's family who hosts this event.
Some ideas for an epic rehearsal party are to have an outdoor barbecue with live entertainment. Or, you might prefer taking a boat ride with the wedding party, and having a pre-celebration on the water (if you live near the water, of course). Then again, if you prefer a low-key environment, have a small reception after the rehearsal at someone's home.
The idea is to get creative and have fun while you're at it.
The Reception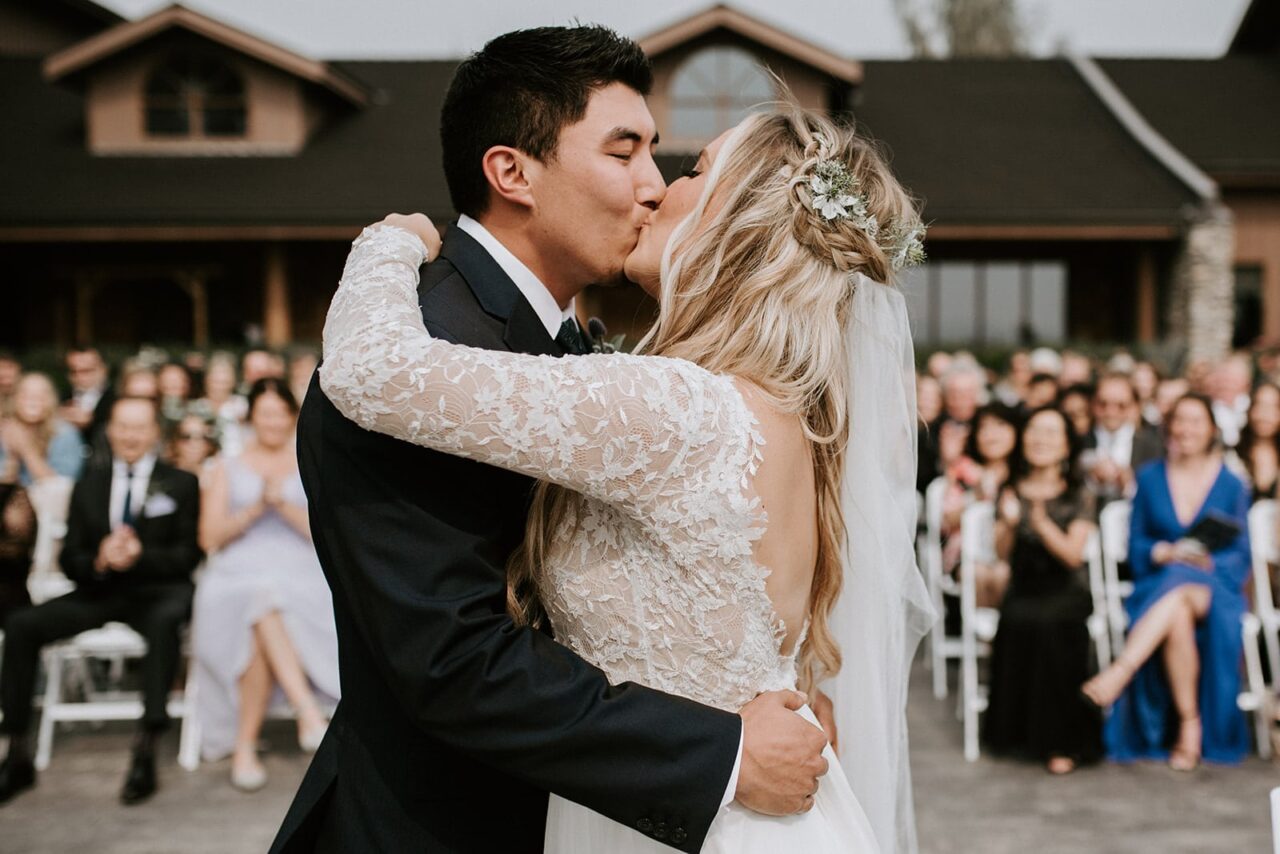 While the rehearsal party is only for the wedding party and close family, the reception is where you and all of your guests will be, after you tie the knot.
When you think about a reception, this often includes traditional festivities such as the first dance, the money dance, throwing the bouquet and the garter, live music or a DJ, and, of course, an open bar.
And while you want to keep to some of these traditions, it's also perfectly fine to mix it up and make the reception something of your own creation.
A reception will be full of your closest friends, and many people that you'll probably never see again. And depending on the size of your guest list, you might need to enlist the help of a caterer or a wedding planner to ensure that everything is organized.
A few tips concerning the reception, however, should be noted.
First, you'll want to provide a staging area for gifts and cards. And, you'll also want to have someone in charge of monitoring these or taking them to a safe place. Unfortunately, many weddings have been the target of wedding crashers, some of whom are also thieves.
And, you'll also want to have someone on hand to monitor the bar tab. It's not uncommon for someone's drunk uncle to show up and "show out" when he's had too much champagne.
The Bachelor Party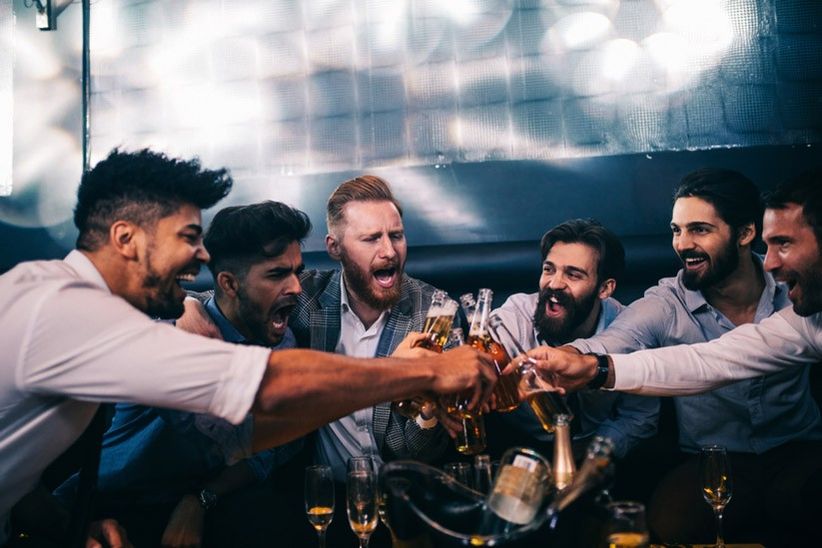 Some couples believe that having a bachelor or a bachelorette party is somewhat of a waste of time, that it's unnecessary to have one last night of being single, especially since so many couples cohabitate together prior to marriage. But it's absolutely not!
If you want to stick with tradition and have one last night away from your forever person, a bachelor party is the night to do it.
Ideas for bachelor parties range from the simple to the extravagant, and these often include trips to Vegas, or a long weekend spent out at the lake. You might even consider planning your bachelor party in Atlantic City, or taking a boy's or girl's trip out on the town to bar hop until the sun comes up. Simply, click here!
No matter what you decide, remember that you're going to have to wake up the next morning and eventually get dressed and get married, and you might want to avoid a throbbing hangover on your special day.
The thing to remember about planning a bachelor party is that you'll have to set some ground rules. This is a night that typically involves a lot of alcohol (and the occasional surprise stripper), and things can get out of hand fairly quickly.
Regardless of what you plan, ensure that you have rules in place to ensure that nobody does something that they'll regret the next day, especially the groom.
Planning a wedding can take more than a year in some cases, and some engagements last even longer than 15 months. So, you'll have time to come up with the perfect arrangements for every aspect of the wedding, from the ring to the style of your cufflinks.
But, when the planning gets you bogged down in the details, start thinking about the fun parts of the wedding, because these are going to be the moments that you'll remember forever.
If you fret about the style of wedding invitations, it is a sure sign that you need help from professionals like Studyfy to design the text and looks of invitation cards.