You've most likely been dreaming of your perfect wedding since you first started dating that special someone. You've spent hours combing through wedding blogs and Pinterest boards, looking for unique and affordable ideas that you can incorporate into your big day.
However, with so many wedding costs to cover and limited funds to work with, it can be hard to know where to start. Financing your wedding can be difficult, especially if you're looking for a large amount of money. But it doesn't have to be.
If you are interested in having the wedding of your dreams, here are 3 smart ways to fund it.
1. Wedding Loans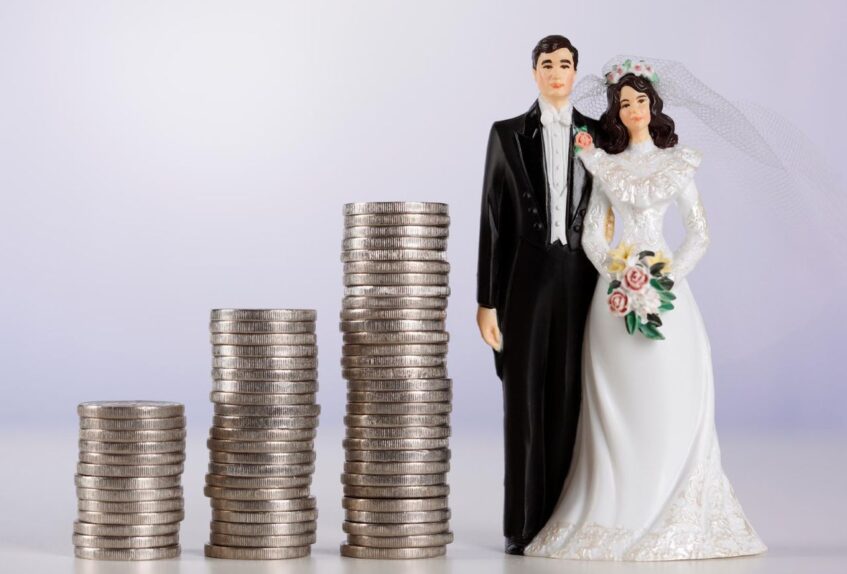 Wedding loans are personal loans that you can use to cover the cost of your wedding. You can borrow the amount you need from banks, credit unions, and online lenders like SoFi personal loans. Wedding loans are unsecured loans with interest rates ranging from 5%-35%, with lenders determining how much they can lend you based on your ability to pay back.
The figure on the wedding loan you get is based on your credit score, your debt to income ratio, your lender, and whether you have a co-borrower. Lenders can offer you up to $100,000 as a wedding loan. To qualify for a wedding loan, you would need to have a good credit score, as this directly influences your borrowing power.
This means that before applying for a wedding loan, you should know your credit score, and if you have a low credit score, you can take steps to increase it, this could include paying your debts on time and querying credit score reports. Another necessity you should consider before applying for a wedding loan is your debt to income ratio. Your debt to income ratio, as the name implies, is a comparison between your total monthly debt payments and your monthly gross income.
It is used to determine how much of your income goes into debt payments and if you can afford to take on any new debt. Lenders use this as a metric to determine your loan amount. Having a co-borrower can also have a positive effect on your wedding loan. When you apply for a wedding loan jointly with your spouse, lenders would consider both spouses' income and credit before deciding the loan amount. This is advantageous when both spouses have great credit scores.
An advantage to getting a wedding loan is that if you pay your loan on time you can raise your credit score. Wedding loans also give lower interest rates than credit cards, so they are a great way to go. However, this means that you now have a new debt payment to make in addition to your car loans, student loan debt, credit card debt, and any personal loan you might have.
You also will want to make sure you are getting the best wedding loans from Credello possible so you will need to do research and shop around. First, think about how much you need to borrow. wedding loans can range from a few hundred dollars to tens of thousands of dollars, so it's important to figure out how much you'll need before you start shopping around.
Second, compare interest rates and terms from different lenders. wedding loans typically have higher interest rates than other types of loans, so it's important to shop around and get the best rate possible. Finally, make sure you understand all the terms and conditions of the loan before you sign on the dotted line. wedding loans can be a great way to finance your dream wedding, but it's important to do your homework and make sure you're getting the best deal possible.
On that note, wedding loans are a great way of getting the financing you need to have the wedding of your dreams. They help you cover costs like the events center florists and many other things that would be tough to pay.
2. Wedding savings account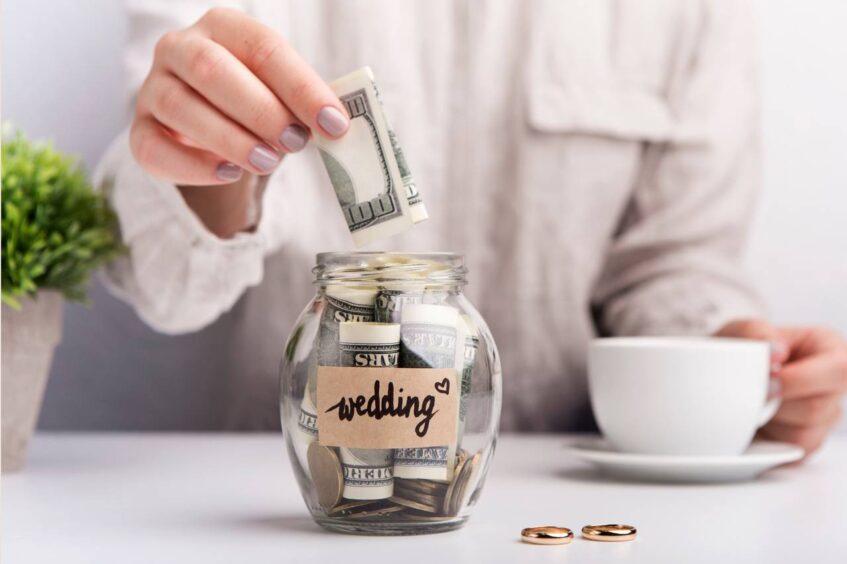 One of the most innovative ways to fund your dream wedding is through a wedding savings account.
If you just got engaged, you and your spouse might be planning your dream wedding. The first step you should take is to open a wedding savings account . A wedding savings account allows you to make contributions into an account with the sole purpose of funding your wedding. Before opening your account, you should have a budget in mind or a 'savings goal' that you are working towards. In this way, you have a target and you know how much you need to save.
The great part about opening a wedding savings account is that you can easily get friends and family involved as your wedding is not only special to you but to your loved ones as well. You can let them know your savings goal and some might pitch in to help. Another tip is that you don't need to be engaged before planning your wedding. A lot of parents have put some money aside to help their kids out whenever they are ready to get married. You can plan ahead by saving preemptively for your wedding.
One advantage of getting a wedding savings account is that it comes free of any credit interests that you would get if you took out a loan or credit card debt, it gives peace of mind after your wedding that you have not taken on any extra debt. Weddings savings accounts also come equipped with savings interests. This is an incentive that banks offer to get you to save more. Different banks offer different interest rates, so it's important to choose one that favors you the most.
A drawback to a wedding savings account is that it might take you a long period of time to reach your wedding goals. This is however dependent on your income and your target savings.
3. Credit cards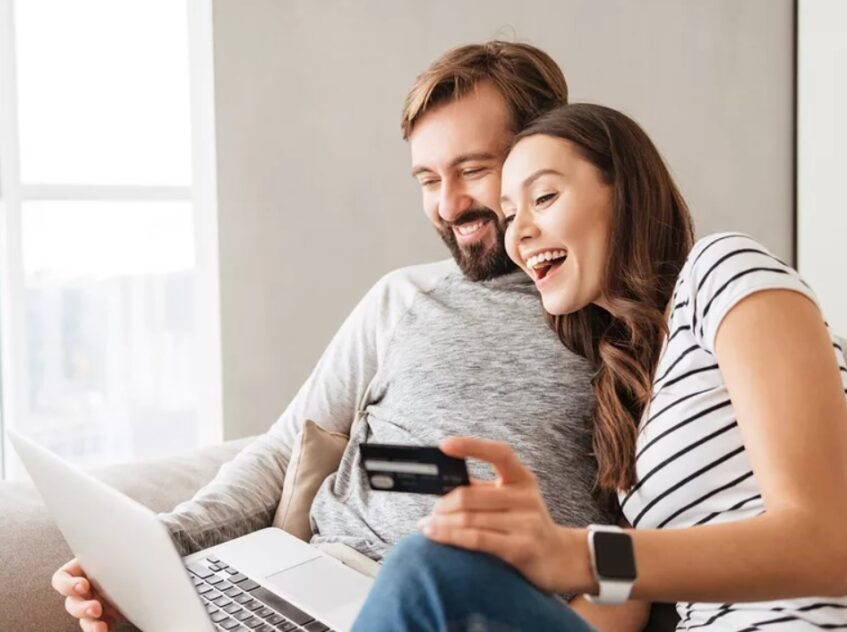 Credit cards are also a great way to cover specific costs for your wedding. They can be used to cover expenses like a wedding dress, a suit, a photographer, and even florists.
Credit cards are also good for funding weddings due to the incentive offered by a lot of credit companies in the form of a percentage cashback.
A lot of credit companies would offer you a percentage cash back for spending a particular amount or for making certain purchases. This means that you can make money while you spend.
However, it is important for you to ensure that you pay back your credit card debt on time, as failure to do so would negatively impact your credit score. A drawback to utilizing credit cards for your wedding expenses is the high-interest rates that often come with it.
Making a choice as to what means you would take to fund your wedding is not to be done by one person.
A wedding is a union of two people so both spouses should involve themselves in any decision-making involving funding. Most importantly, it's imperative that you consult a financial advisor before deciding on a financing method for your dream wedding.