Destination Weddings completely revolutionized the way couples imagine their big, special day, and it is easy to see why: a destination wedding, especially when held in a unique location, is a synonym for love, relaxation, fun, style, and tradition. There is a place that comes to your mind every time you think about popping the question, isn't there? A beautiful, boot-shaped country where everybody dreams to fall in love and get married.
That place is Italy.
Now, picture this: the bucolic countryside of Tuscany with a medieval castle in the background, your family and friends all gathered around you and your one and only, or maybe a little white church with its quaint majolica rooftop on a hill over the sea of the Amalfi Coast.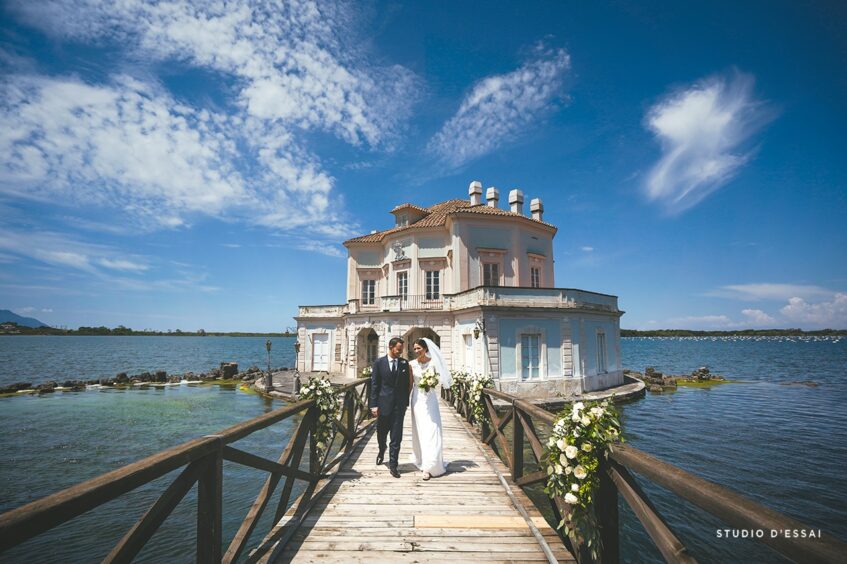 And what about a romantic and exclusive elopement on Lake Como, under the loving embrace of the Alps? The possibilities are endless, whether you choose the north or the south, Italy offers a variety of different and characteristic sceneries, traditions, and places that will take your breath away. You will be so smitten with the Italian landscapes, people, food, and perfect weather that you will feel at home, and we all know that home is where your heart is.
"The Creator made Italy from designs by Michaelangelo", said the great American writer Mark Twain, because Italy has grace, elegance, art, history, music, and these are only a few of the reasons why a destination wedding in the country of Dante and Virgil would be a dream.
When it comes to celebrating love, Italians know best. They are professionals that will take you by the hand and show you a world you would not believe exists. They will help you to carefully plan and shape a wedding that will stay forever with you, in your family's fondest memories, and, of course, in your photo album.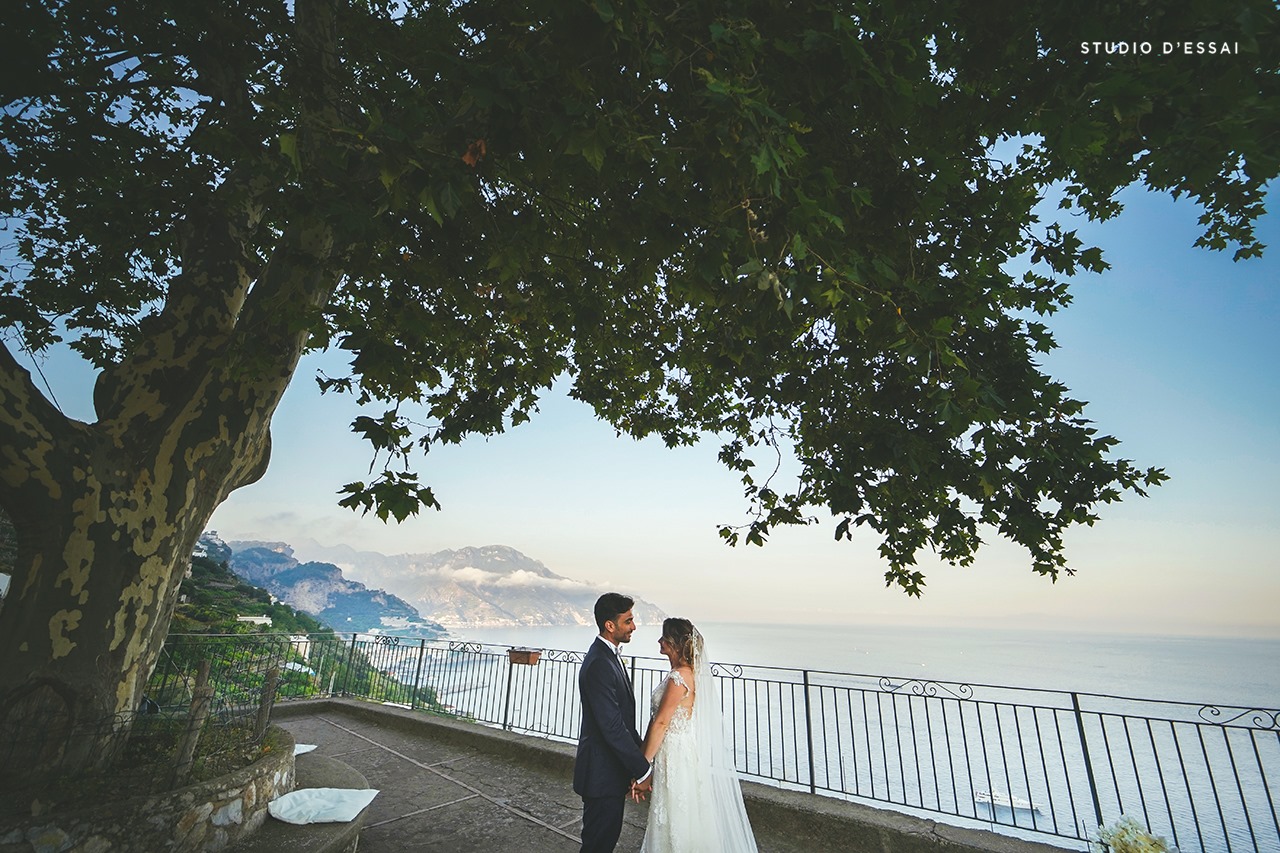 You may know by now that an Italian destination wedding photographer strives for perfection with stylish yet candid photographs. What you may not know, however, is that there are just a few professionals who specialize in a very distinct photojournalistic style, a completely new way to store those irreplaceable moments without interfering with the way the day unfolds. Very few are able to understand this art, and even less have what it takes to master it.
One of the foremost exponents of this modern technique is Studio D'Essai, whose name really does justice to the works of art they produce. They are a team of experts based in Naples, the city of love, where they have learned that, in a sense, being a wedding photographer is like being an illustrator for a book. You need to read the story, feel it, and capture its essence by retelling it with your work. From the framing to the natural tones, whether you need an Italian wedding videographer or photographer, the final result will touch your heartstrings and leave you breathless.
What else does Italy have to offer? Effortless elegance, for one. This is, without a doubt, the temple of high fashion and creativity. Some of the most famous boutiques in the world have their flagship stores here, such as Prada, Armani, and Versace. Whether you are walking down a maze of alleys in Positano or visiting the capital of all the capitals, Rome, the most incredible views will keep you company. Places filled with history and atmosphere that you and your one true love will become a part of.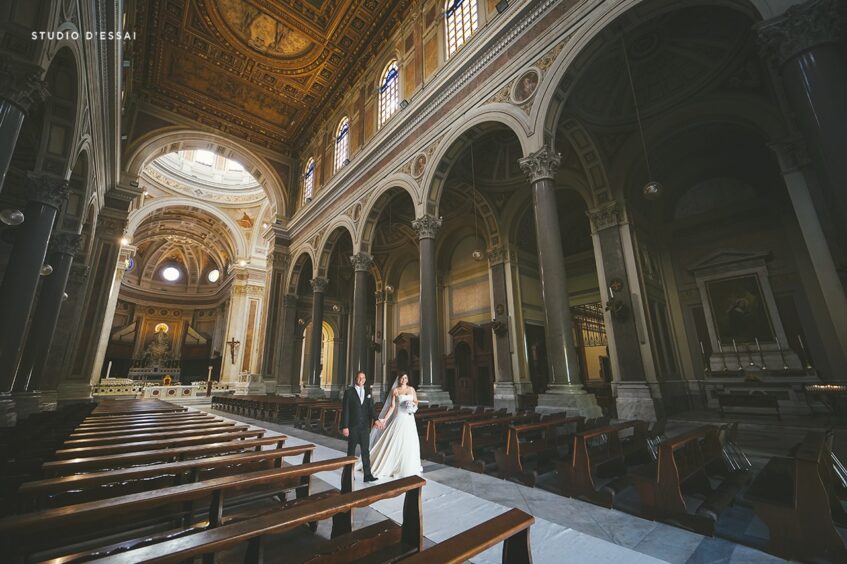 Every element, in a true Italian wedding, is paramount and adds charm to this unrepeatable experience: if you want to celebrate in proper Italian style, you can follow some of our traditions like tossing the garter or cutting the groom's tie, touring the city on a Vespa à la Roman Holiday, arrive in your reception on a decorated Piaggio Ape as many couples do in the south, and have pastry chefs make your cake on the spot before you get to cut (and eat) it to the sound of mandolins. You know, when in Rome…
And why not have the best of both worlds? Bringing your own ideas with you in order to create an even more personal and intimate event.
You may have heard it on the grapevine that Italian venues are and absolute and utter delight. Renowned Hotels that leave lovers and their guests in awe with their refined suites and stunning dining rooms, impeccable service, and astonishing views.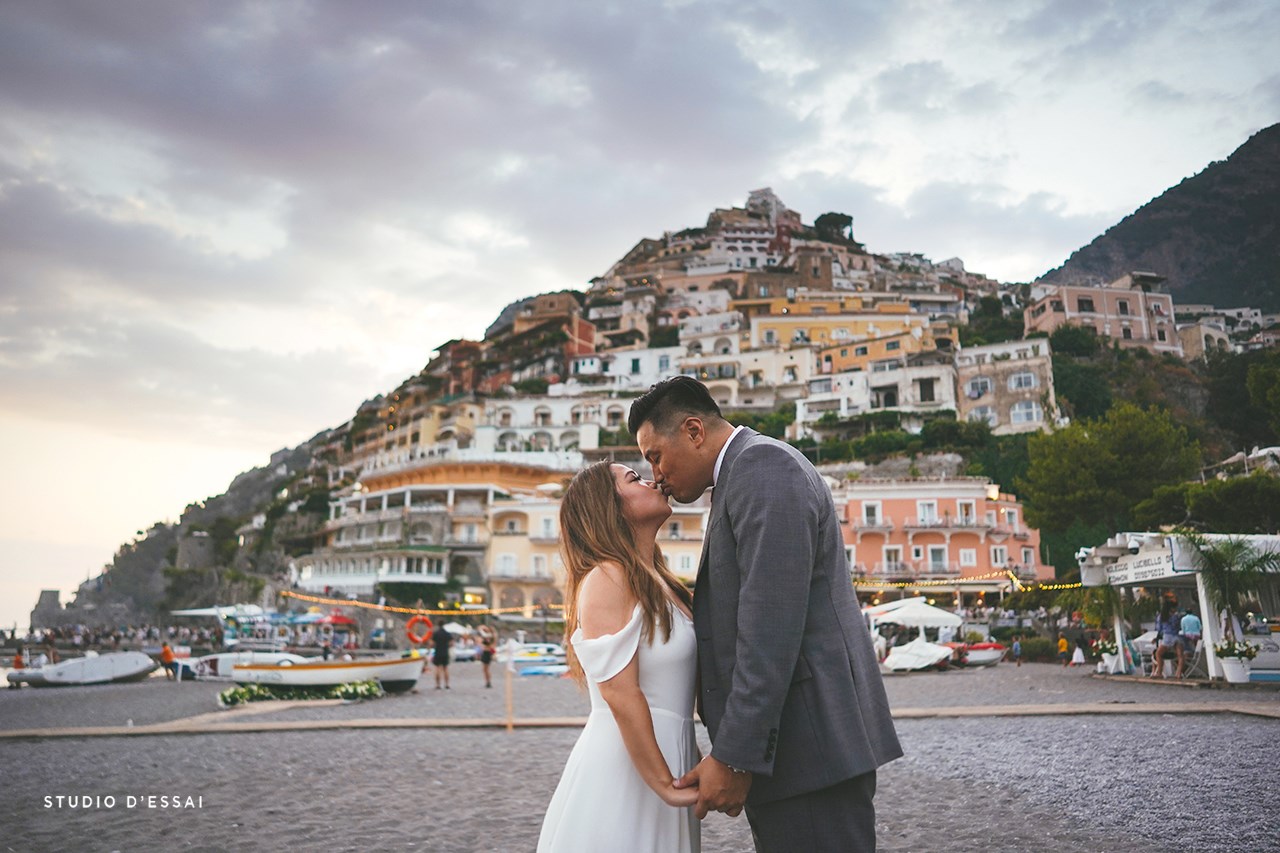 The Boot is also home of a million legends, some of which are very, very famous. You probably know about Ulysses and the Sirens. The legendary hero that had his crew tie him to the mast of his ship in order to resist the Siren's song. According to the legends, it happened off the coast of the Sorrentine Peninsula, not far from Capri. The archipelago Li Galli, near Positano, is still believed to be inhabited by mythical creatures.
This is not the only marvel that the Tyrrhenian Sea has in store. It is possible to visit the majestic Faraglioni, in Capri, and the Blue Grotto, a sea cave in the side of a mountain that you can visit in a rowboat.
Or you can choose to get married in one of the many historical locations that Ischia has to offer, like the Castello Aragonese or the incredibly romantic Torre di Michaelangelo, rumored to be the famous painter's love shack. The island is famous worldwide for its hot springs, which makes it a great destination all year round. The Romans believed that they originated from the gods' tears.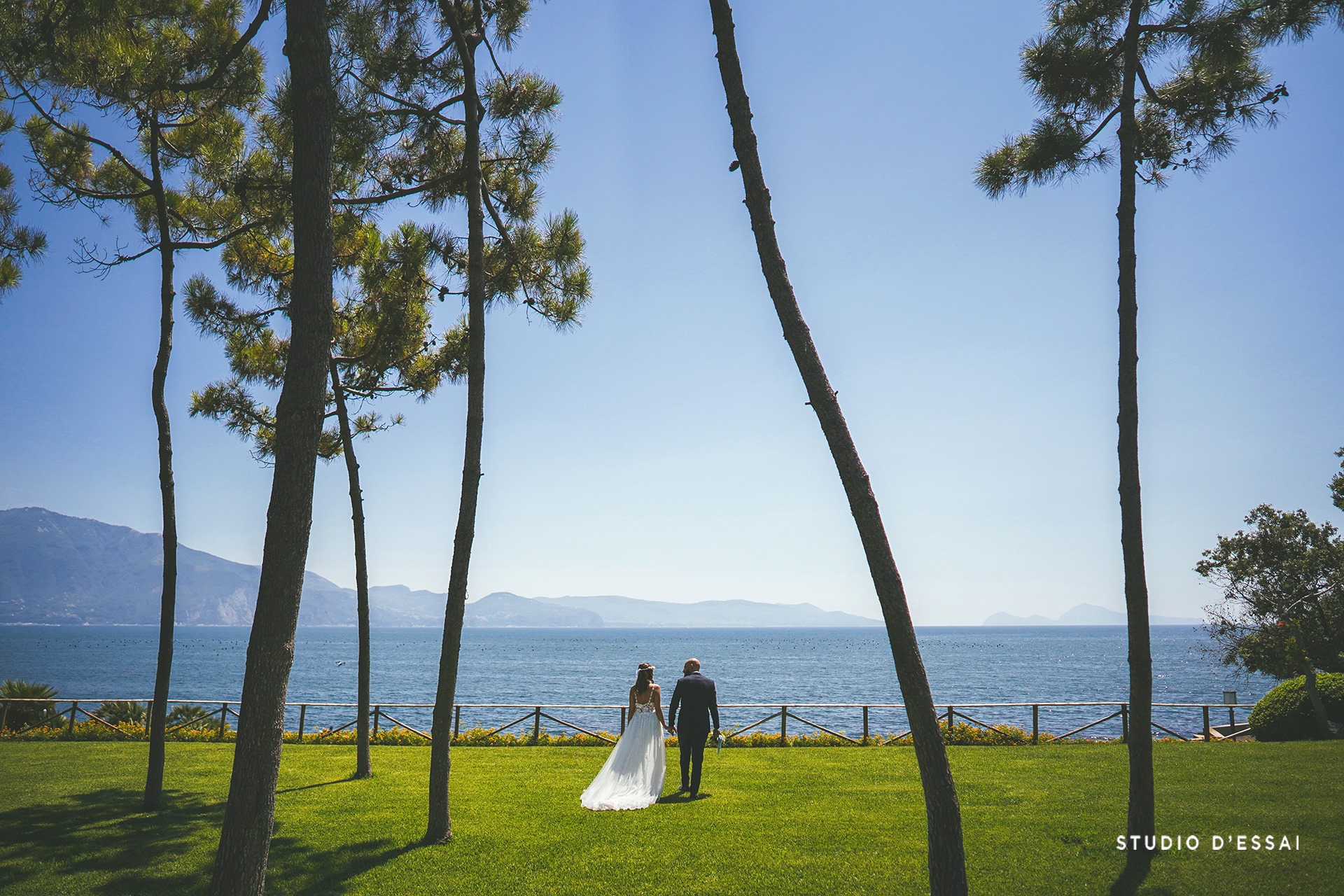 Down south, near Sicily, the Aeolian Islands take their name from the Greek god Aeolus, the keeper of the winds, that had his home on the island of Lipari. You can also visit its active volcano under the guidance of experts.
With this incredible range of enchanting and unusual places such as volcanoes, natural caves, subterranean cities, castles on the sea, ancient ruins, and movie sets, all lovers in the world will be spoilt for choice.