Trends suit minimalist weddings—Monochrome, simple decoration, as little troubles as possible with arrangements, no pretension. However, if you are one of the future brides who have been dreaming of a romantic wedding at the castle since they were a princess, you don't have to go with the flow!
Do you long for a fairy-tale wedding in a glamorous style? In that case, you will not be deterred by more demanding, more expensive, and sometimes stressful preparations. These are small and numerous details that embellish the wedding to perfection. We will show you a few such details today.
But let's start with the spaces. Do you need to rent a castle for a glamour wedding?
The venue may not necessarily be glamour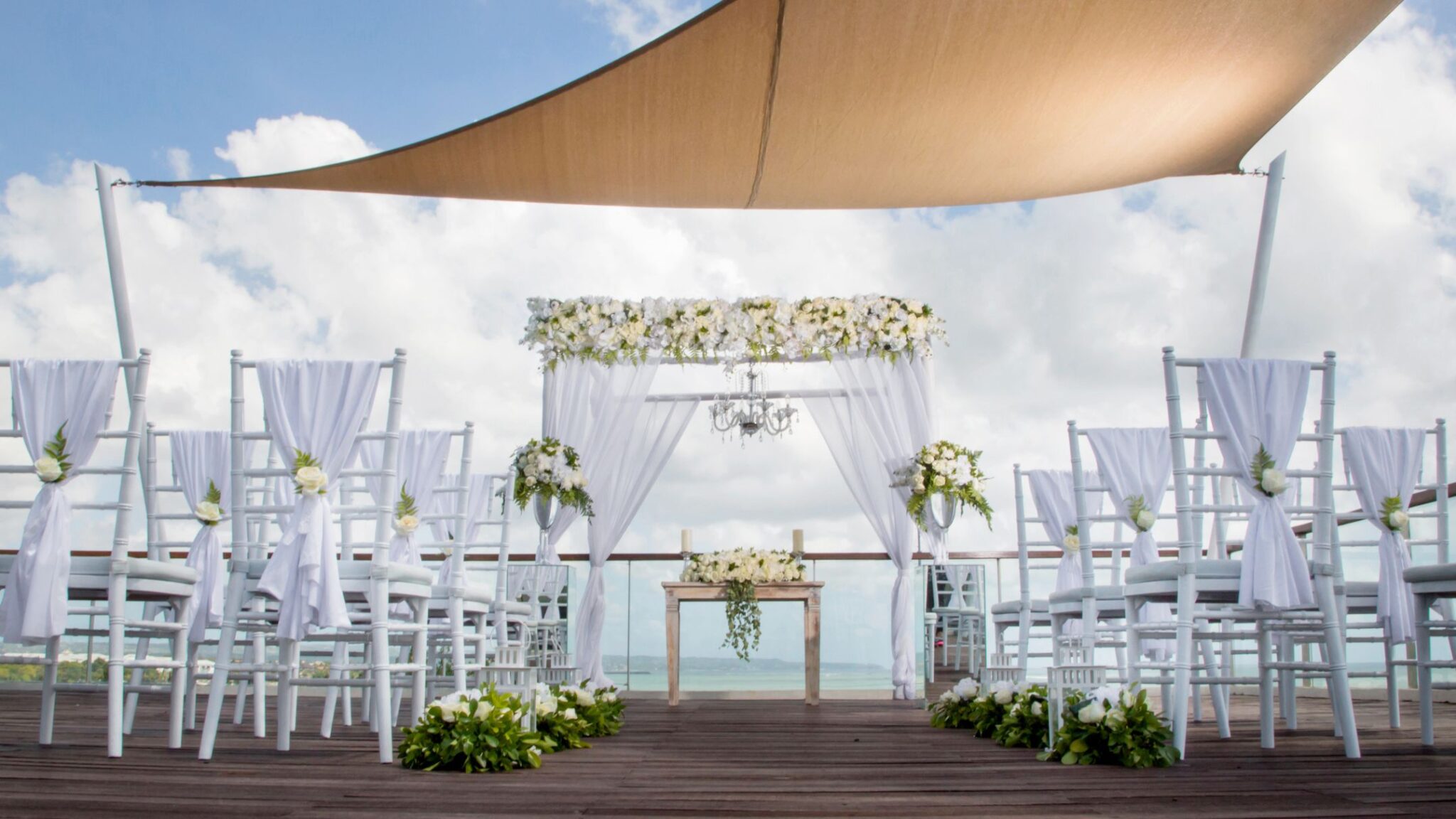 Castles, chateaus, luxury hotels – and rooms with infinitely high ceilings, decorated with rare, historic art. In an ideal situation, you will be able to get some such space for your big day.
If not, don't despair. A skillful wedding agency, or a couple of willing relatives and friends, can also turn a classic ceremonial hall or a hotel restaurant into a luxurious room.
Gold and white colour on the walls and chairs
The combination of these two colours is typical for a wedding in a glamorous style. It is carried over a long table, it is present in the form of golden candlesticks on white tablecloths, white plates and gold cutlery. Guests can sit on so-called glamour chairs. These are chairs with a gilded frame and white upholstery. They have an elegant round backrest and a comfy seat.
Comfortable seating is truly important to make guests feel as if they were present at a royal wedding. And what could be better for such an event than chairs with a gold frame?
6 other types of wedding chairs different from Chiavari, Crossback and Ghost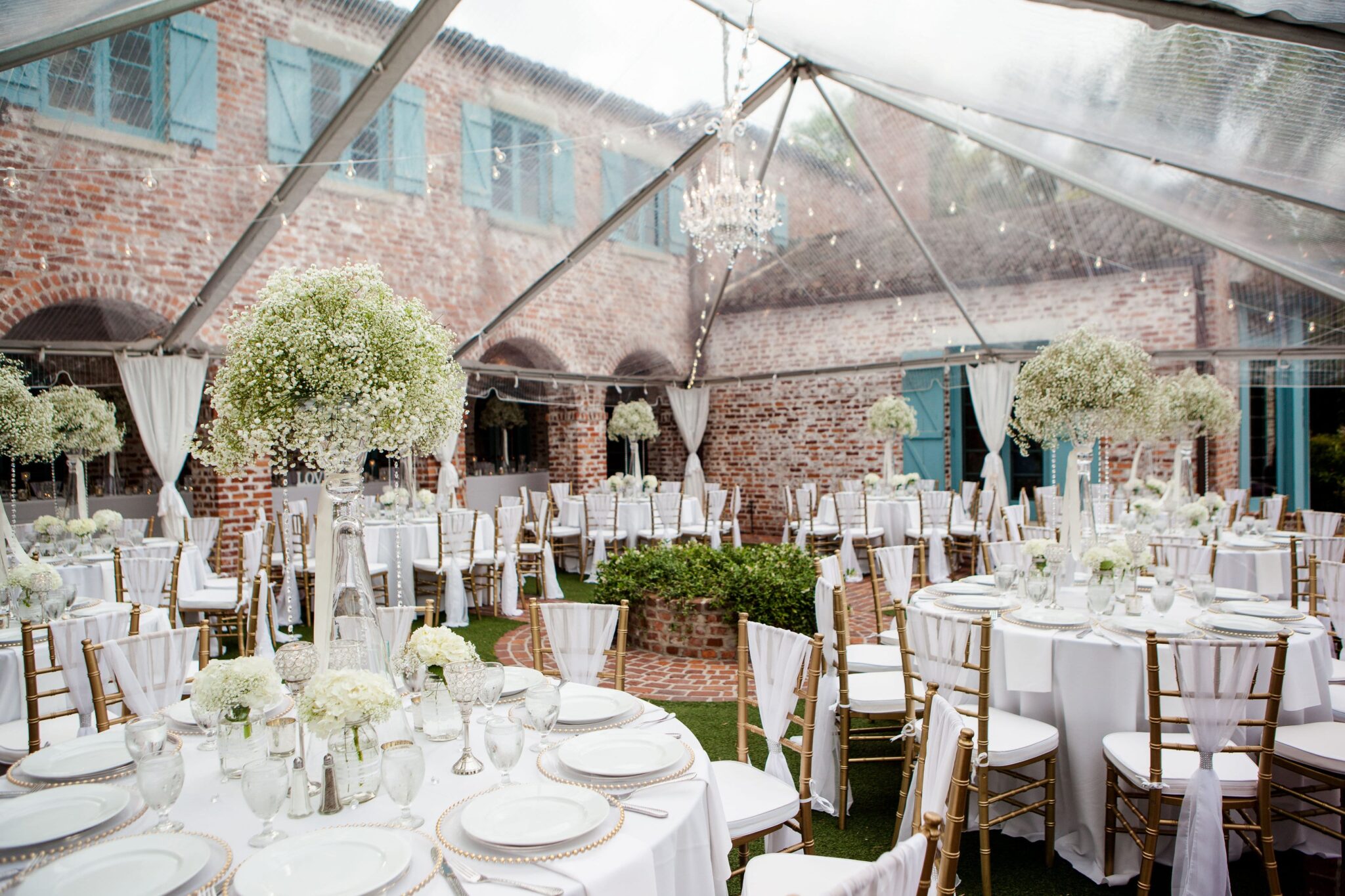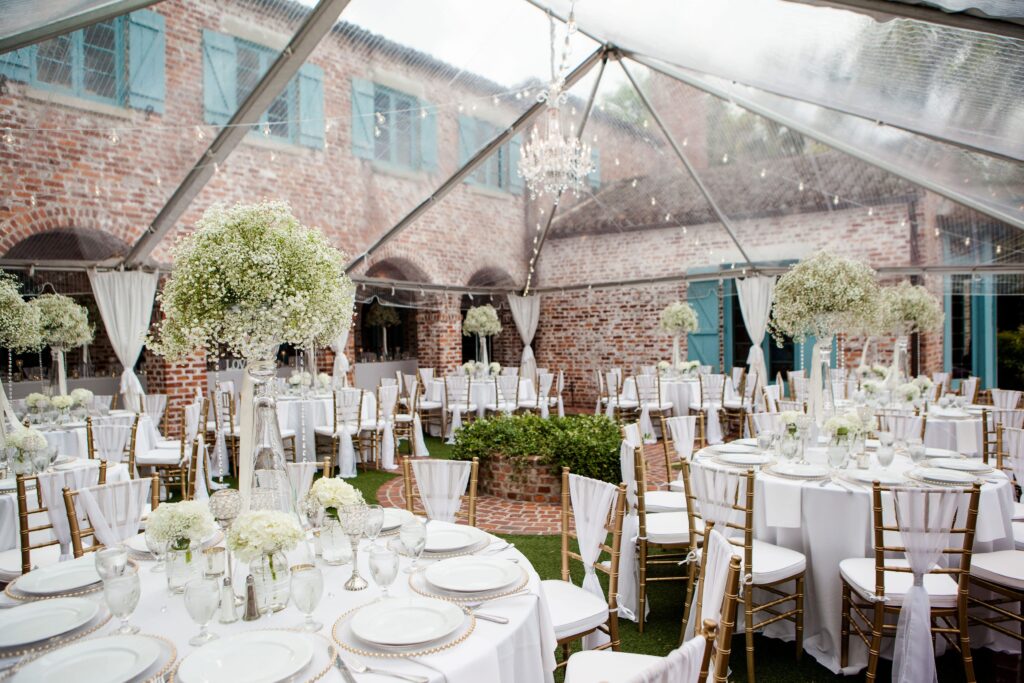 1. Corona chair
The Corona chair boasts a unique, segmented design with modern vibes and a stylish look. If you're looking for a chair that will perfectly fit more contemporary settings, Corona chairs are a great choice. They are very comfy to sit in and are available in a wide range of colors and wood types. They aren't very daring but are still unique enough to impress – perfect if you're searching for something a bit timider.
2. Church chairs and benches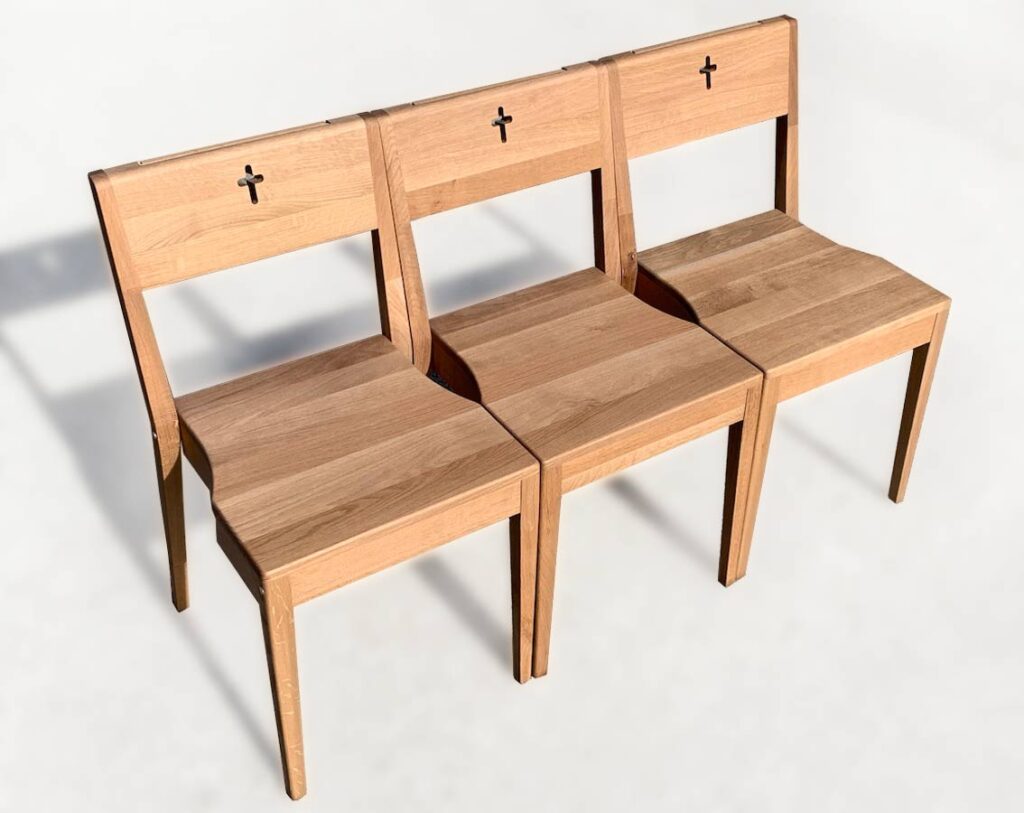 Whether you are making an at-home altar or simply looking for unique pieces of furniture to spice up your setup, wooden church chairs and benches can be perfect additions to your home. Modern pews can be the perfect addition to a contemporary home of a firm believer, while more traditional, old-fashioned ones can look wonderful in a traditional, rustic interior. Whether you're religious or not – church chairs can be a great addition to your home.
3. Lounge chair
If you need a place to relax and read a book in, lounge chairs are great. They can be both elegant and traditional, as well as minimalistic and modern. They are also available in a variety of materials and unique shapes. Put a lounge chair in your living room, a matching footstool in front of it, and you have yourself a cozy little corner for relaxation.
4. Animal chair
Yes, you've read that right – you can actually find chairs that are shaped after different animals. Maximo Riera is a famous designer known for his animal chairs. His chairs feature surreal attention to detail and are among some of the most unique chair designs of all time. Animal chairs are a perfect example of taking something common and making it into something unique.
5. Rocking chair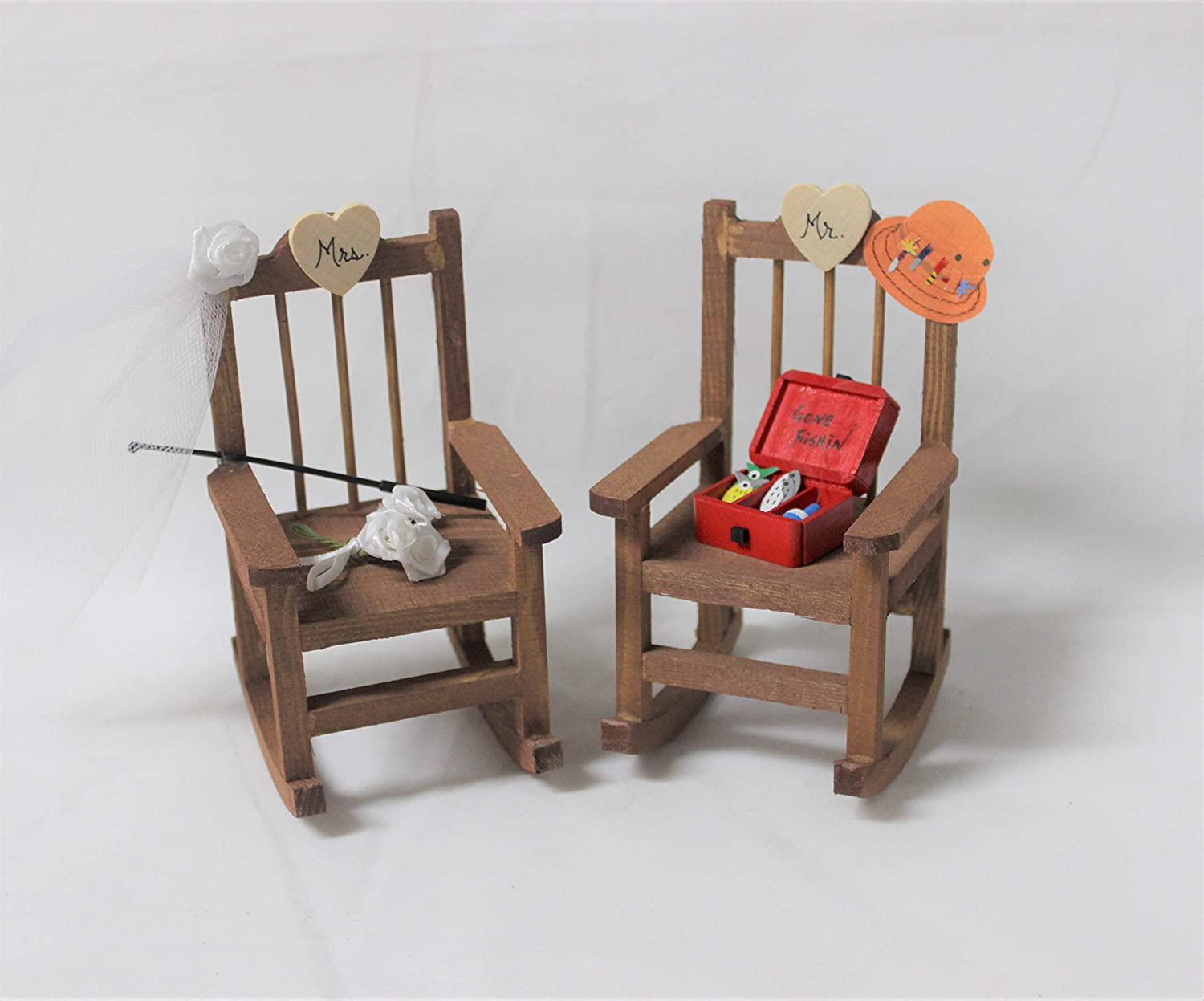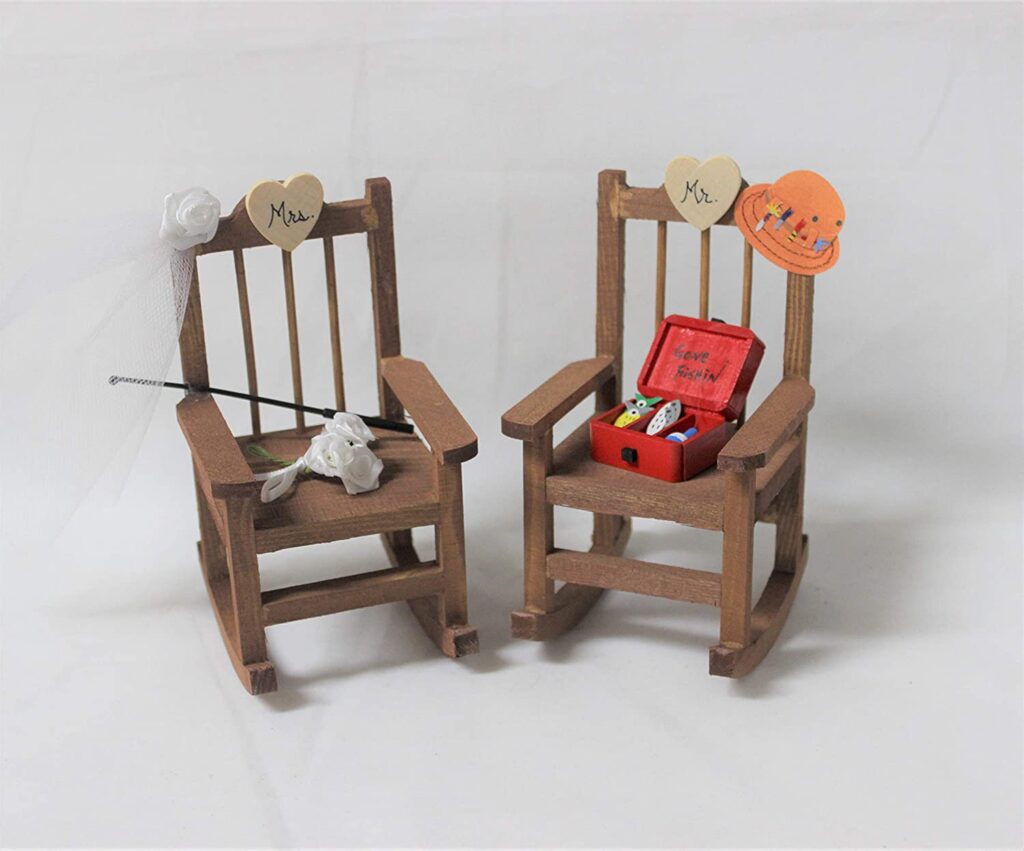 You might think rocking chairs are always simple and ordinary, but that's absolutely not the case! Rocking chairs are available in a wide variety of styles – from rustic to modern and even futuristic. Rocking chairs not only look great, but they are very comfortable to sit in. If you're looking for something to chill in during long, winter evenings, rocking chairs can be a perfect choice.
6. Antique chairs
Church pews are an inseparable part of sacred art. They are something like wooden support in man's encounters with God, a demonstration of craftsmanship.
For hundreds of years, magnificent old church pews have belonged to museum collections and historic cathedrals. They are decorated with carvings, reliefs, and decorative elements, sometimes by figures of saints or scenes from biblical stories. They are usually firmly attached to the floor of the church. Due to the precise processing and use of high-quality materials, the CONFER.shop church chair is almost indestructible in normal use. Despite its low weight, its guaranteed load capacity is up to 150 kg. The most stressed joints are metric threads, which were one of the first international standards of ISO. Colour stability of the chair is protected by high-quality scratch-resistant hard varnish.
Lavish bouquets of roses in golden vases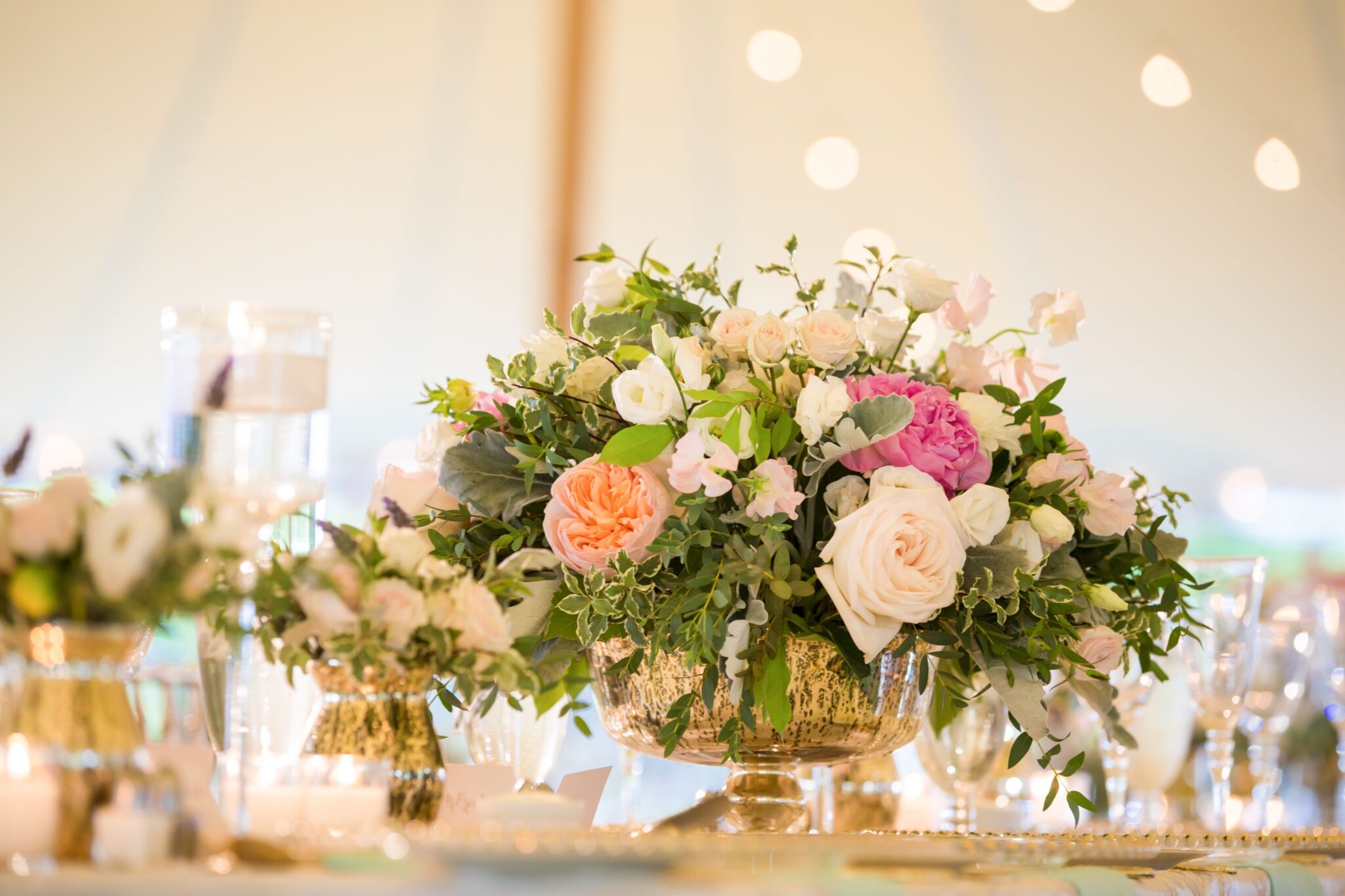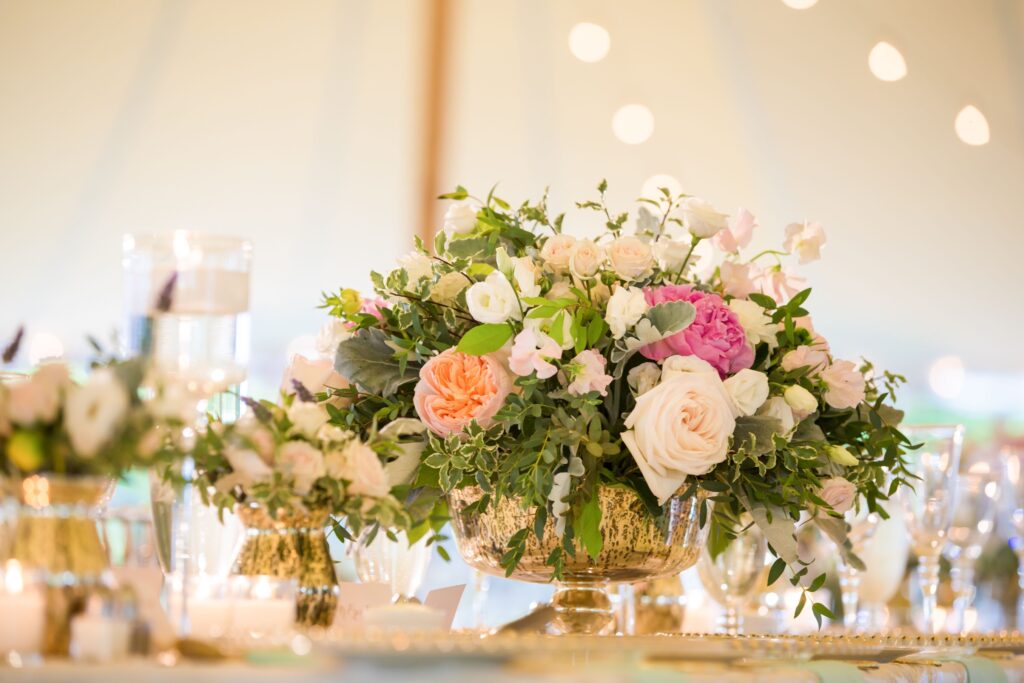 The seating is equipped, so let's decorate the table. Roses can be white, soft pink or buttery. More eccentric red or blue roses can also be fine, but you need to be cautious about the amount so that they are not too pronounced.
Place them in gold vases, or try a braver installation of flowers in height on tall metal pedestals.
Cake sprinkled with flowers
At dream weddings, the focus is on cakes, the height of which exceeds all guests. They have many floors, garlands, flowers and decorations of marzipan figures. Take advantage of the offer of confectioneries that manage their craft perfectly and compete directly in the splendor of desserts.
Seating plan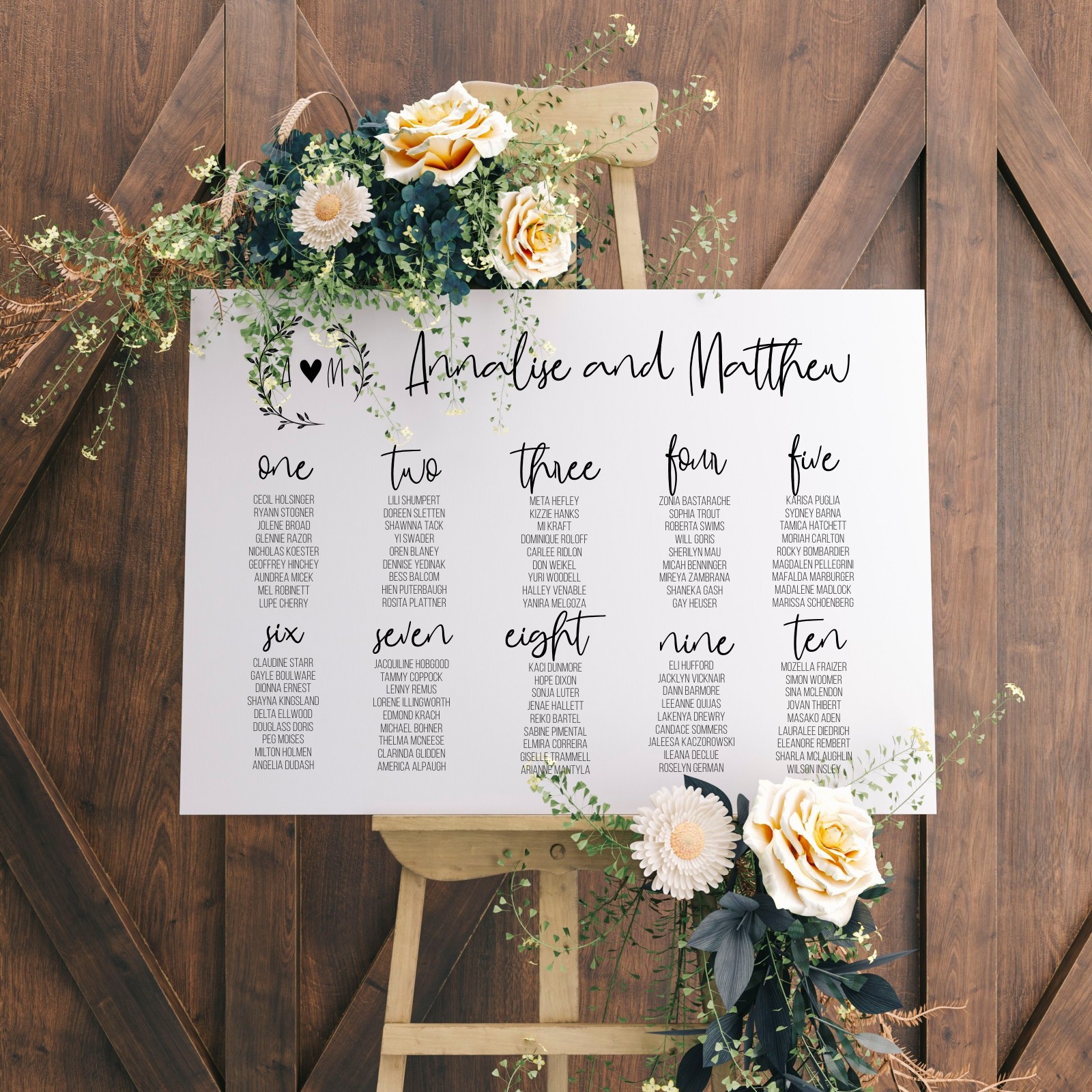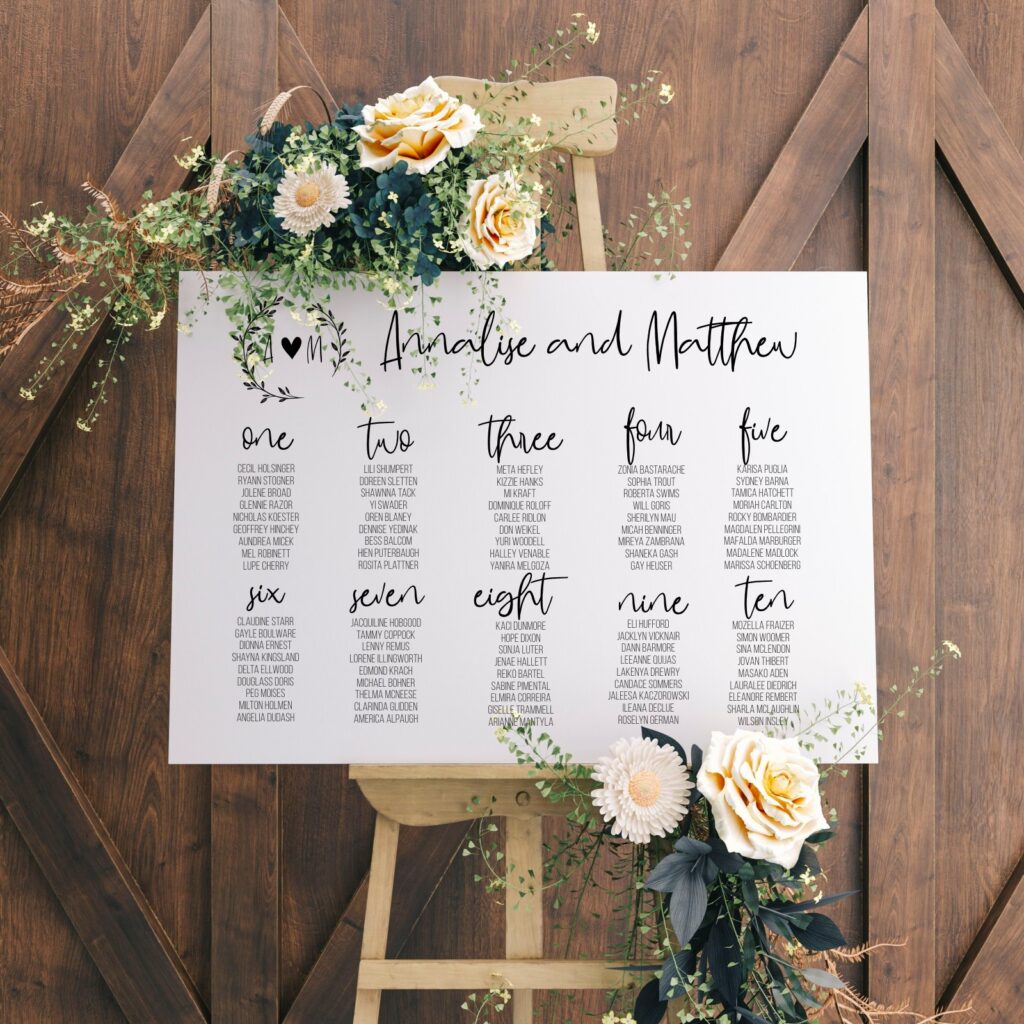 The planning seating arrangement is sometimes … constraining. The plan must be practical so that all guests can find their place quickly—a board in front of the entrance with a table layout and guest names. The following playful solutions will give you the motivation to handle it.
Board in a gold frame, decorated with roses
Board made up of wine corks
Painting pedestal – list of guests instead of canvas
Bronze, silver, or gold photo frames – one frame for each table.
The cherry on the cake: a gift for guests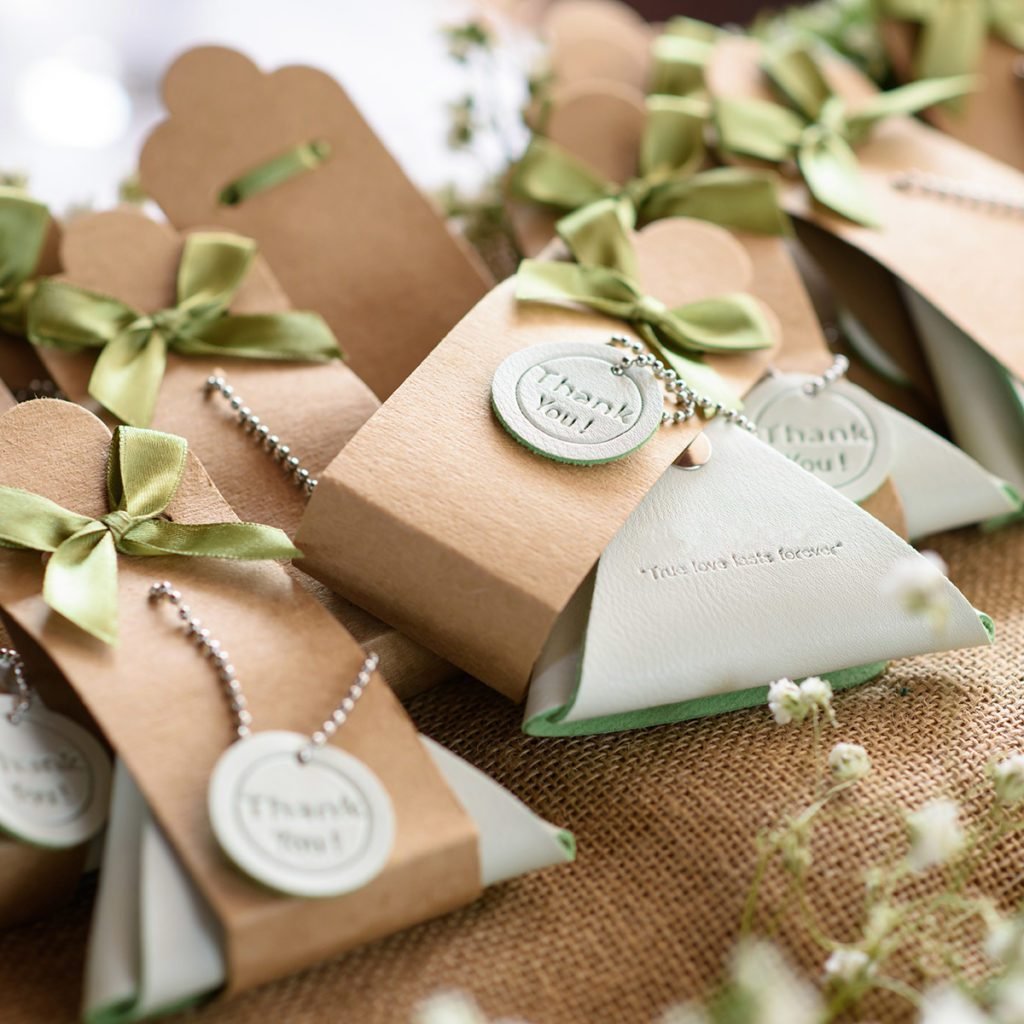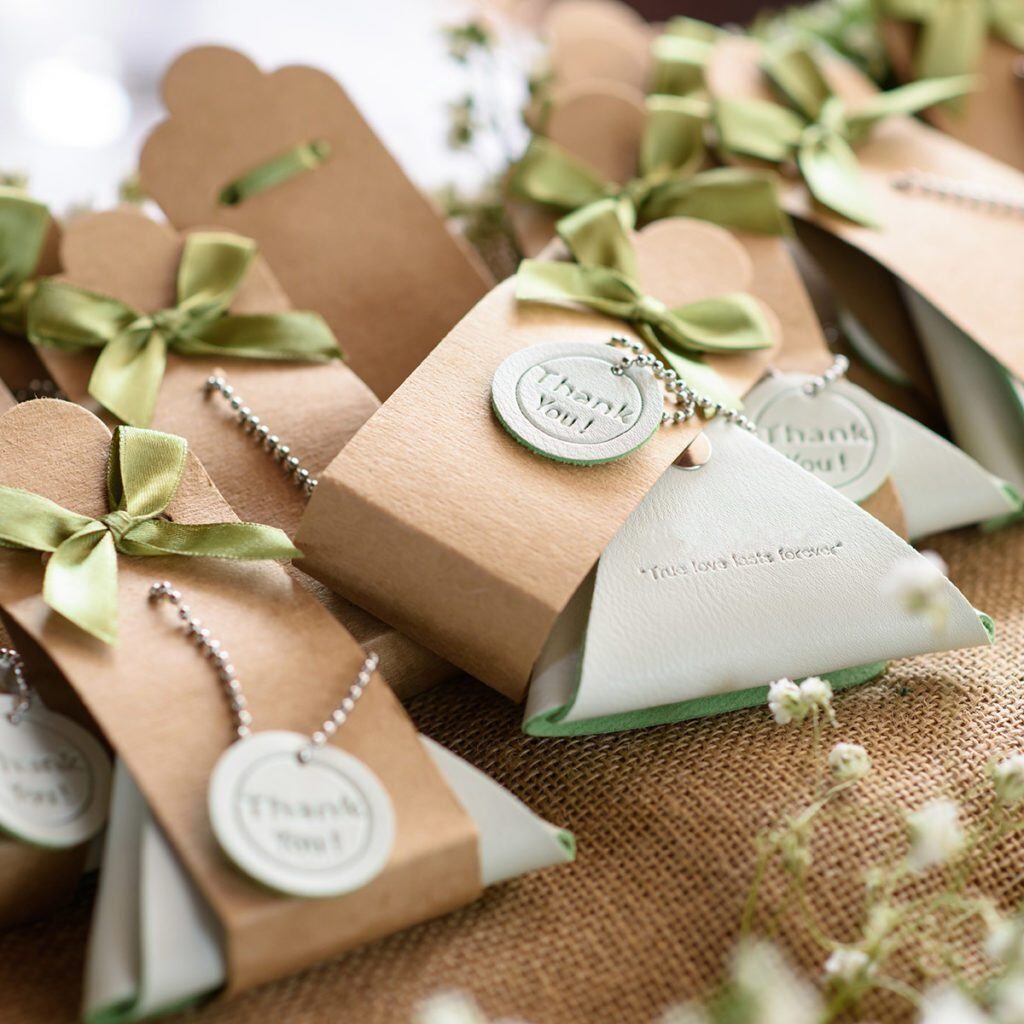 Gifts for guests in memory are considered by many to be a relic. But in order to secure it would not be an unnecessary waste, the gift must be full of ideas. Such as a small bottle of champagne. Have it decorated with a satin ribbon with the guest's name embroidered with gold thread to make the gift personal?
Preparing for a luxury wedding requires a great love for beautiful things and a sense of detail. If successful, the celebration will not end even at an early hour when the guests leave their glamour chairs. The symbolic bottle of champagne will forever remain in the home minibars as a reminder of a wonderful day.