The Tiffany chairs are one of those details that we can never forget in the wedding decoration! These chairs deserve all your attention since they are fundamental in the composition of the decoration of the environment.
To give you an idea, if your wedding is vintage, you can use antique chairs; if it is during the day, you can use the colored ones and, if it is in a refined environment, use the Ghost (transparent) or Medallion. And farms? Get in the mood and choose the American classic wooden Chiavari chairs! The style of Chiavari chairs varies according to the theme of the party.
Currently, you can play with informality at events. And if you want, you can mix several styles of decoration in one place.
There are many types of Chiavari chairs. It is important to note that all the chairs shown have different shades, depending on your supplier. Tiffany is the most used and is usually included in the decoration/buffet package, and you can find models in the most varied colors and materials, such as wood, iron and acrylic. The Ghost and X (Cross) models are the most expensive to rent or buy, in your wedding decor package if you would like to change the chairs you would have to pay an extra amount per piece.
If you are looking for new ideas and something you can improvise, you have the possibility to use Chiavari chairs. They go great with weddings during the day.
Renting or buying luxury Tiffany chairs: What is the best option?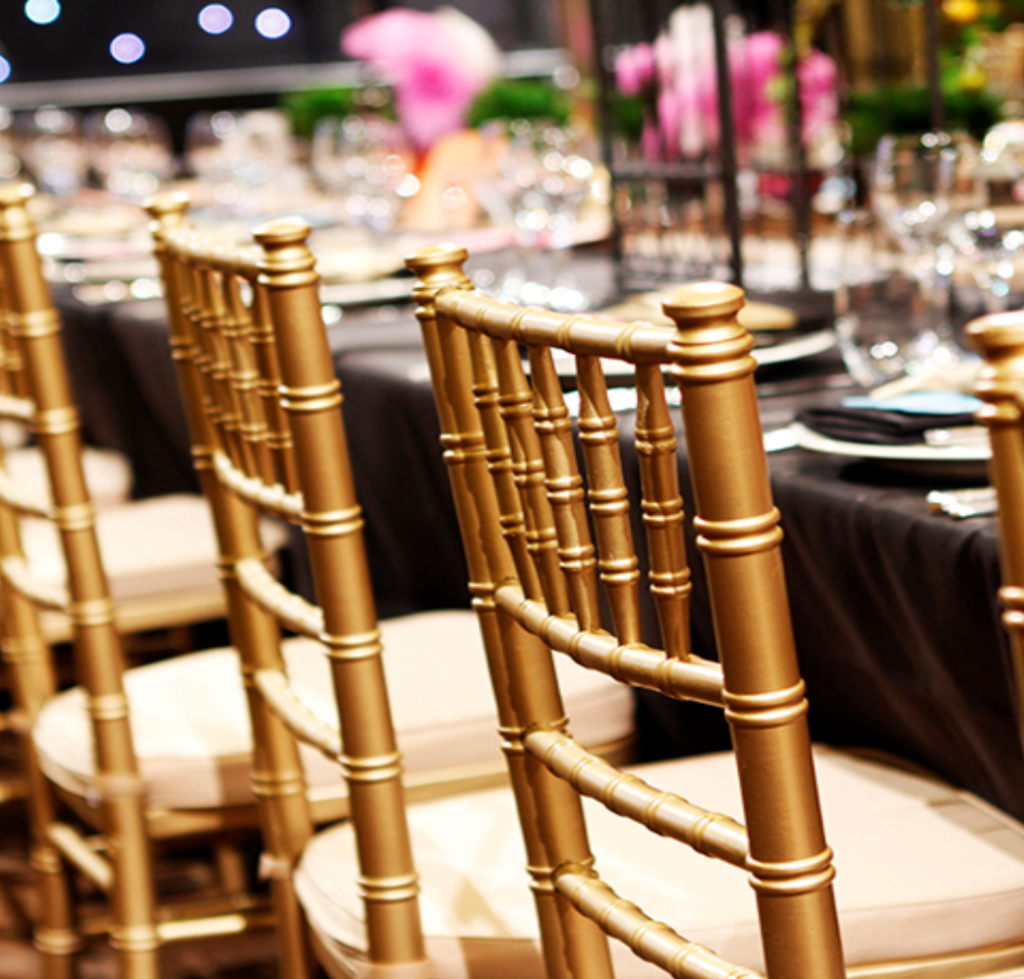 The rental of wedding items is something little talked about, but essential in the preparation of your dream party.
Most of the time, decorators will refer you to trusted suppliers (with whom they have worked for years and have to do with your style). Of course, if there is a need, you can also search on your own for a given service.
Some decoration professionals have also worked in the market for so long that they already have some collection materials available to their customers. Ask everything before closing the contracts, so you will make fully informed decisions.
Buy the luxury Tiffany chairs? This is one of the biggest doubts, especially among event organizers and rental companies who know that this style of decoration will continue on the rise and that it will be a trend for a long time between parties.
When making the decision, it is important to consider some determining factors such as the total investment value, the forecast for return, the frequency of use of the furniture and the space available for storing the pieces.
Let's see some tips on how to correctly define whether this is the ideal time to purchase or rent these Tiffany chairs and other furniture. Check out:
Renting a chair gives you more freedom – The rent is simpler since you only pay for the number you need at that exact moment, and you can complete it when tables and chairs are missing.
Renting means having total freedom to vary the time to hire luxury Tiffany chairs and tables for an event, after all, there are so many colors and options that fit every decor!
Storage space – It is very important to plan where the furniture will be stored when not in use, after all, you don't want to see tables and chairs worn or damaged. Do you?
Comfort in delegating – The practicality of renting is also another great advantage in this environment, as it is enough to define the supplier, combine the values and dates and that's it: The tables and chairs are delivered directly to the salon, without headaches.
After this analysis, it is time to decide and look for excellent suppliers to buy the Chiavari Chairs Wholesale. Take the opportunity to visit Qingdao Blossom Furnishings Limited and ask for a quote!
Where to Find High-Quality Tiffany Chairs for Wedding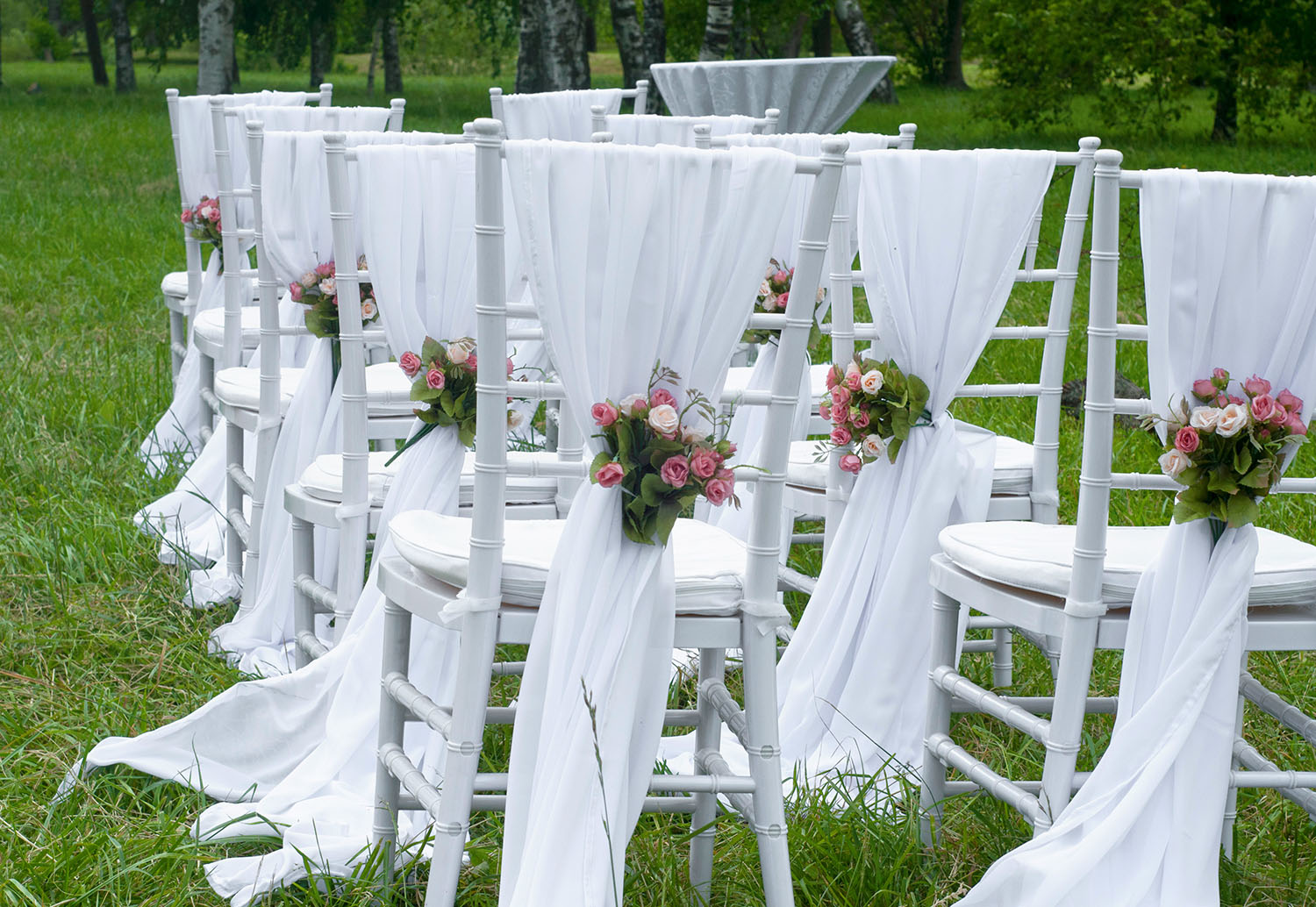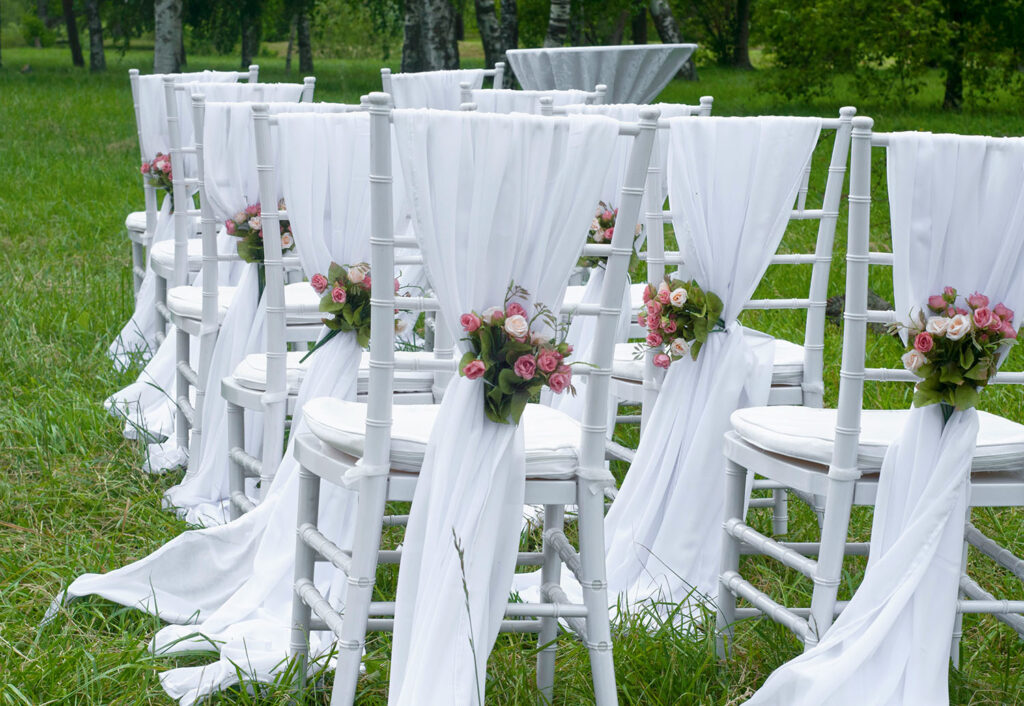 If it has to do with buying Chiavari Chairs Wholesale for weeding and other events, there're a lot of options with styles available in the market. There are also many manufacturers of Chiavari Chairs Wholesale in local and China and it may make the situation much confusing.
Thus, you should keep focusing on your objectives to use the chairs, which are wedding events. For this, you should have something to improve the situation and suit the wedding decorations.
There're many Chiavari Chairs Wholesale suppliers and manufacturers you can go for. The most important is Qingdao Blossom Furnishings limited, the Tiffany Chairs Manufacturer.
In case, you're any urgent situation, you may choose the Tiffany chair supplier from the online market. There's more than one choice in the online market. You can choose one from your own country or abroad. Furthermore, the online market provides a good option to compare many aspects provided by multiple suppliers allowing you to make a good deal.
But in case, you want to buy the Chiavari Chairs and other furniture in an urgent situation, then you can opt for a local wholesale store. At your local store, you need not wait for the shipment. You will get the shipment possibly within one day.
Just, visit the store and select the items for the order. Furthermore, you will also need not pay any big shipment expenses like shipping expenses from abroad. On the other hand, there are many challenges and competition in the local market. Possibly, you will need to visit from one supplier to another to see the products, styles and prices. It may be the time taking process.
How to local the Chiavari Chairs Wholesale supplier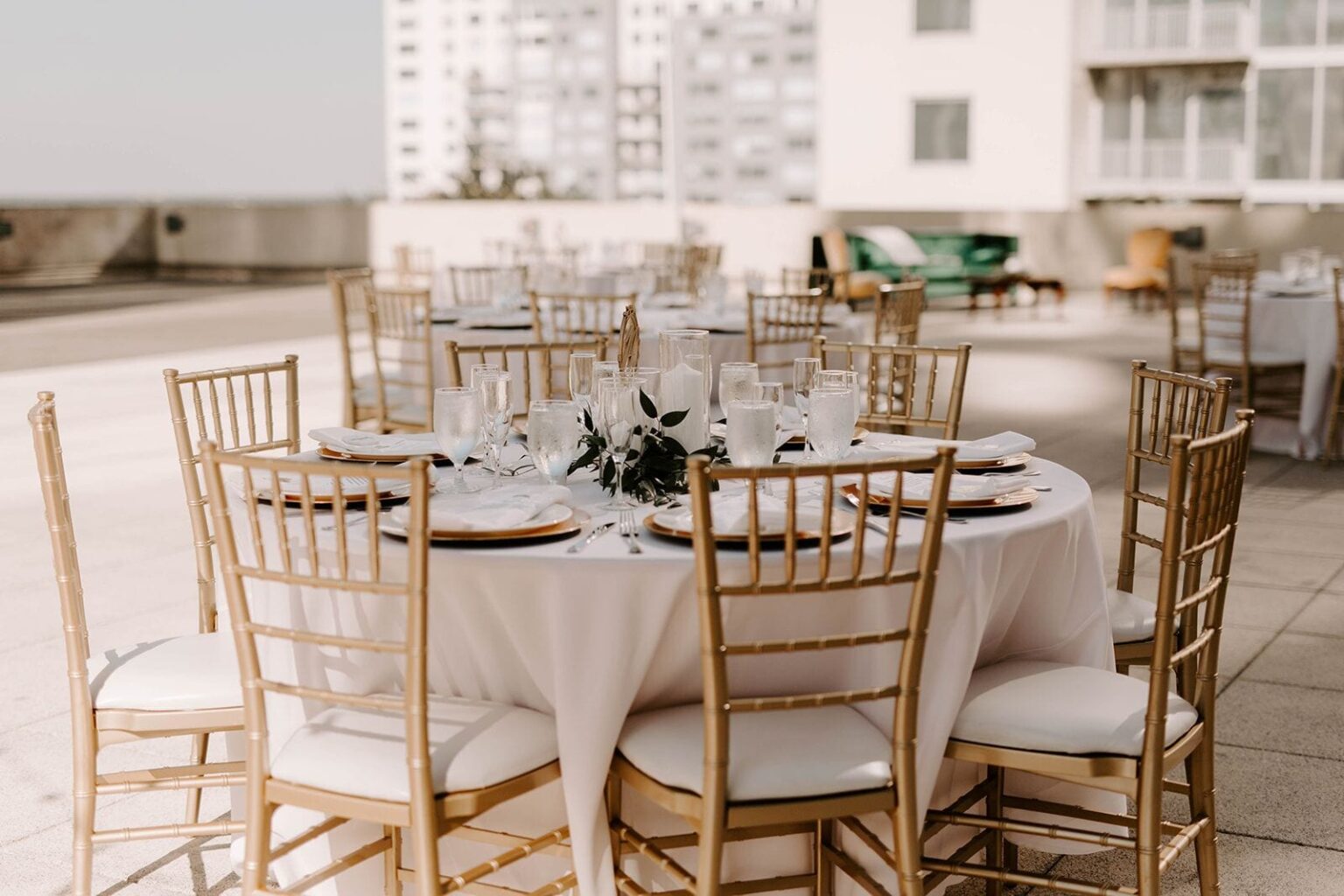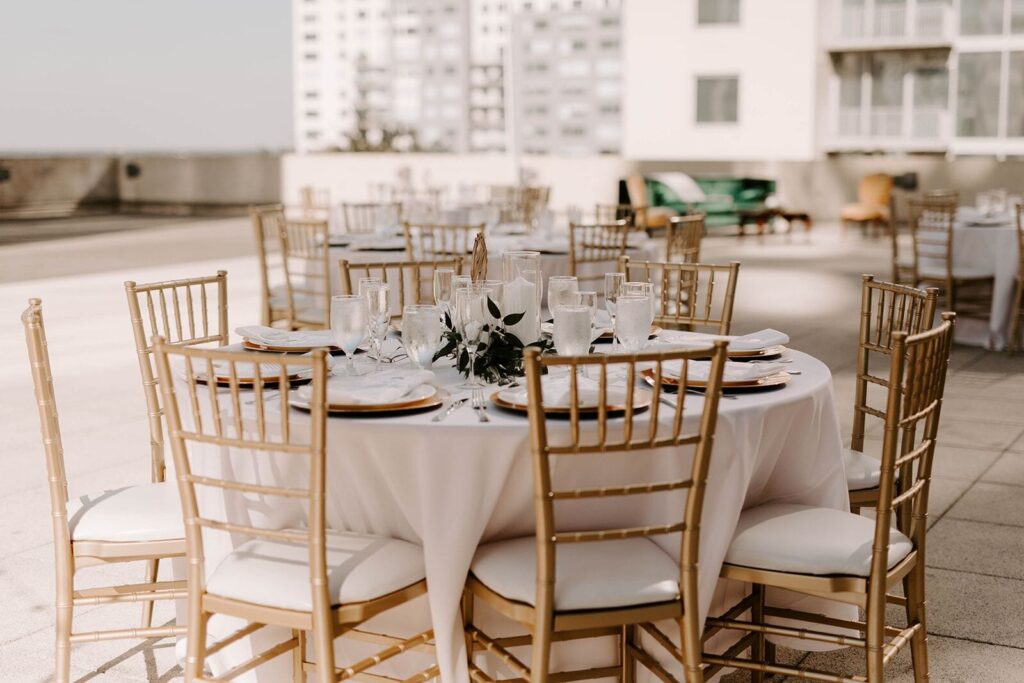 If, you did not order the Chiavari Chairs Wholesale before or it is an urgent situation to buy Chiavari Chairs then finding the supplier maybe not easy for you. In case, you know the market then locating a good wholesaler is much easier. Social networks are a good way to locate.
Qingdao Blossom Furnishings Limited is an all-in-one place to order Chiavari Chairs for weddings and other events. It is in the business since 1998 and has completed many overseas orders. We have a really big capacity to manufacture the Chiavari Chairs in multiple styles. The most well-known available models are such as, wooden American classic, unassembled PC, monobloc resin, PP with a tube, PP resin, UK limewash, child, iron, aluminum, wooden bar stool, diamond resin and O back resin Chiavari Chairs.