Finding the right dress is an essential aspect of the wedding preparation for almost every bride. However, choosing the ideal wedding dress can take a lot of time and effort. If you're a woman on a budget, you may find the endeavor far more challenging.
Bride On A Budget
The prettiest wedding dresses vary significantly in price and category. The majority of women spend between USD$500 and USD$5000 on their gowns. If you're on a limited budget, the simplest way to reduce expenses is to pick a budget-friendly wedding gown.
However, as a bride, you may not want to have any ordinary gown. It's understandable as any bride wants to be their best on the big day, and the dress plays a significant role in this. The secret to getting the perfect wedding dress while staying within your budget is to shop strategically.
Wedding companies like Avery Austin say that the secret to getting the perfect wedding dress while staying within your budget is to shop strategically.
To help you do this, you can read this wedding dress review according to Le Bella Donna, a company specializing in weddings. Meanwhile, here are some tips for finding the best wedding gowns even when you're on a budget.
1. Consider Your Fabric Choices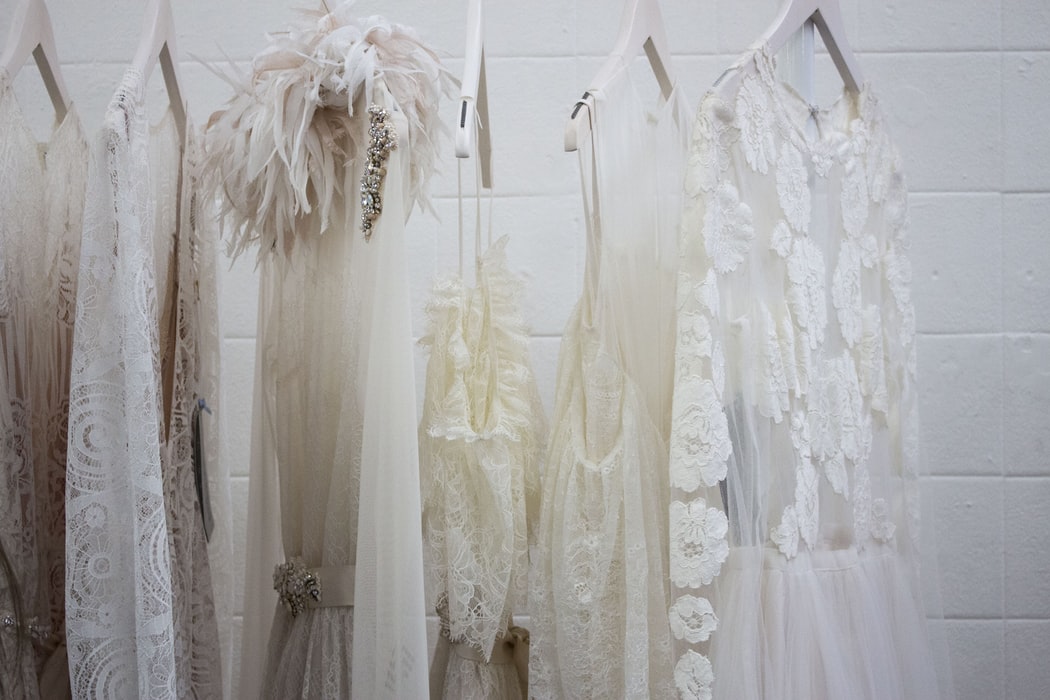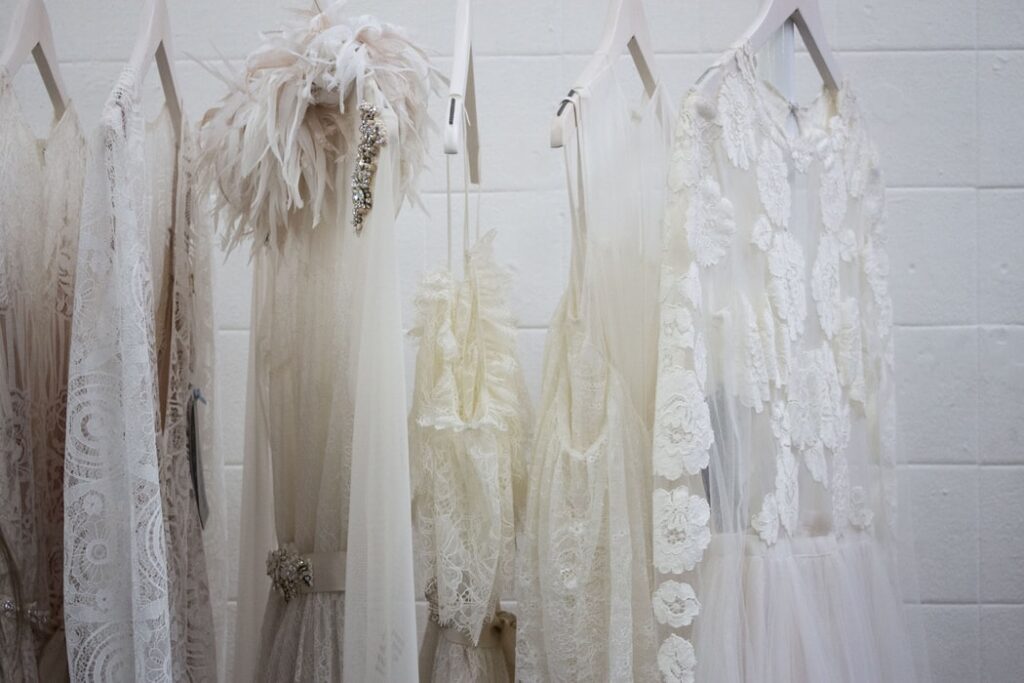 Silk, cashmere, velvet, and crepe are often used as traditional bridal gown materials. These materials have long been used to create bridal gowns and are usually expensive.
Numerous man-made textiles, on the other hand, have also made great strides in terms of quality, design, and general usefulness in current history. Synthetic rayon, for example, is considerably less costly and may resemble silk in appearance.
Instead of classic silk chiffon, fine polyester chiffon is just as attractive and practical. Crepe, often composed of silk, may alternatively be formed from rayon and be just as appealing and beautiful. Brides may reduce their wedding costs in half by using synthetic fabrics without losing beauty and elegance.
2. Check Out Samples
Sample dresses are the ones women try on in shops and have thus been lightly used. However, since bridal gown inventory must be cycled seasonally, shops and merchants offer samples at significant discounts to create space for the newest trends.
Shops frequently host sample sales, so keep an eye out for upcoming sales or inquire at your preferred shop. Occasionally, you can even purchase the sample even before the sale if you really like it. You just need to inquire about the price of the sample directly from the shop proprietor.
Keep in mind that when you buy a sample dress, you won't be getting anything new. You'll be in charge of washing and modifications because you're buying the dress in its present condition. The hemlines, zippers, and necklines of sample dresses may indicate signs of wear, so inspect them thoroughly to ensure that any flaws could be readily repaired with washing and stitching.
3. Try The Unconventional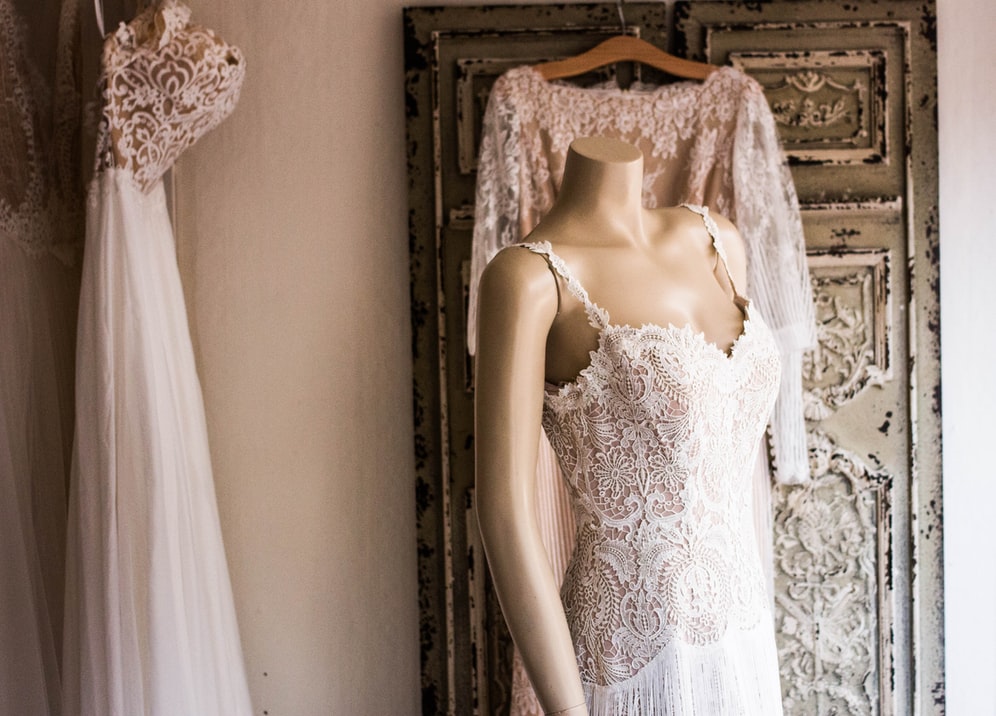 Purchasing a gown designed especially for a bride may be costly, mostly because merchants understand some women would pay a premium for their ideal gown. If you're ready to opt for an unconventional gown, you'll stand out as a bride and save significantly on your outfit.
Try a dress with a cocktail length. Since it utilizes less material, it's less expensive than a long gown and allows you to flaunt your stylish shoes. Alternatively, you may choose a more dramatic impact by using a different hue, such as baby pink or gold.
Another unusual choice is to look for a vintage dress at hand-me-down stores. You may discover a hidden treasure you may alter with a contemporary twist, such as having outmoded sleeves removed or the length shortened.
4. Have It Custom-made
Customizing a gown may not be as costly as it appears. Given the fact that a local dressmaker doesn't profit from the manufacturer-retailer relationship, you spend only for the material, accessories, and the dressmaker's time and skills.
You can check out dressmakers online. Several dressmakers sell their creations on online marketplaces. You just have to send them your measurements to get the gown tailored to your figure.
Carefully verify seller reviews before purchasing a gown from an online dressmaker and making a payment. Consult reviews and photos from previous brides to ensure you're purchasing from a trustworthy seamstress with a long list of satisfied clients.
5. Check Out Trunk Shows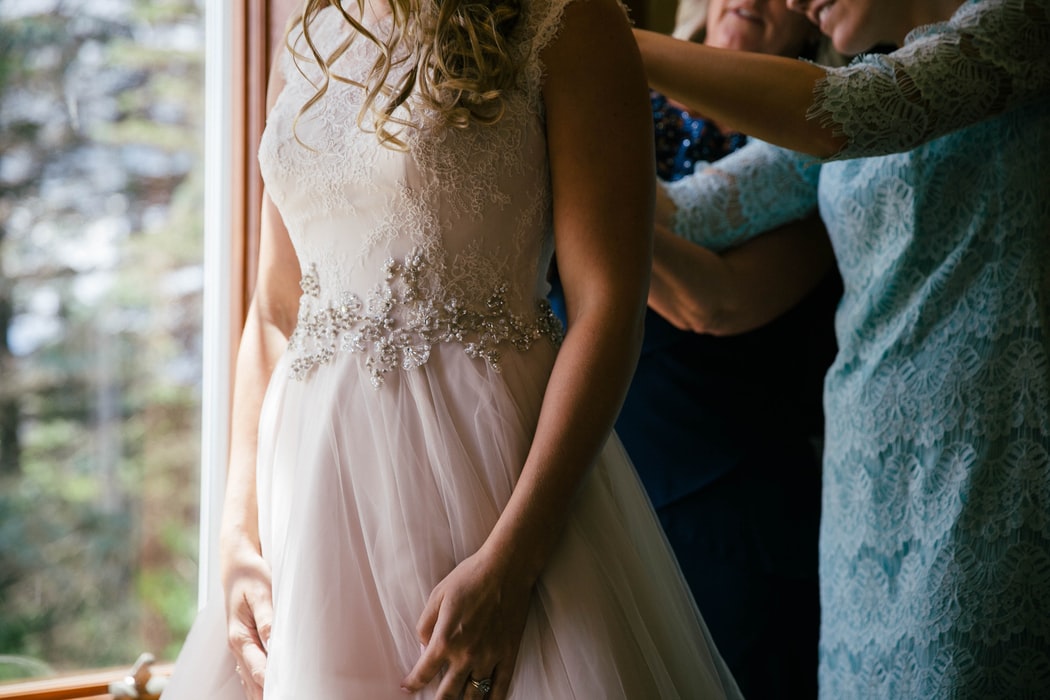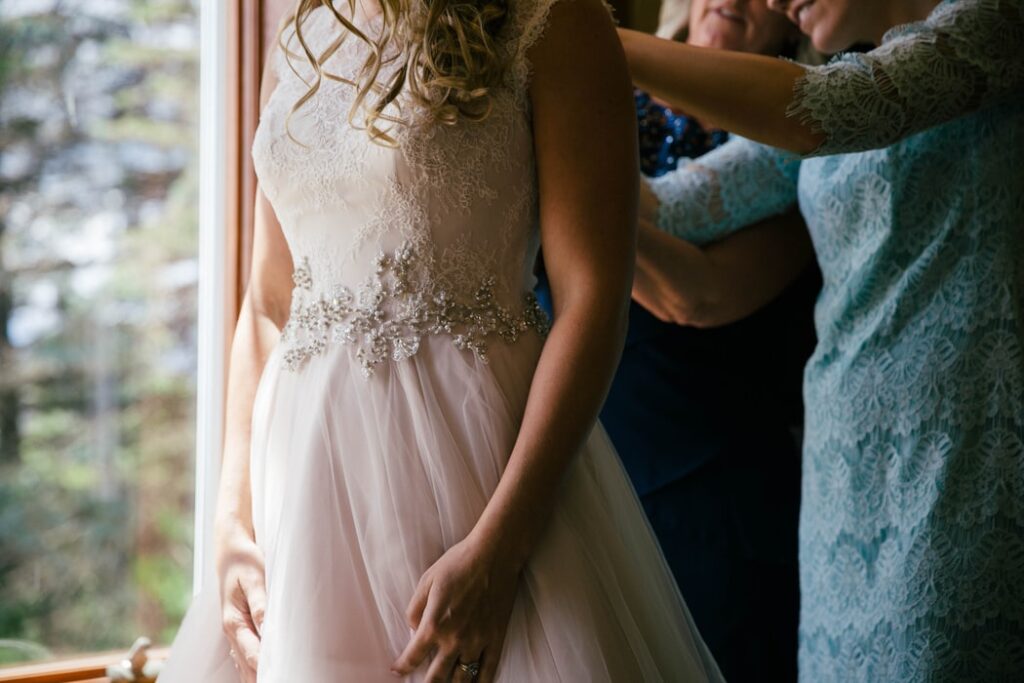 Occasionally, designers bring their collections to a shop to exhibit and promote. This is called a trunk show. This showcase may feature a larger selection of gowns than what is available in the shop and new gowns for the next season. When you buy wedding dresses in these shows, most designers may offer discounts and free modifications.
To learn about the exact details of the trunk show, follow your preferred designers and shops on their website and check them regularly. Trunk shows are often held in the first months of the year.
6. Make It Simple
In the wedding business, embellishments equate to additional costs. However, if you're not a fan of ornaments and glitter, you're lucky since you may save quite a fortune by searching for minimalist dresses.
When you visit the shop, make it sure to communicate your preference for basic, classic designs and your strict budget to the dress designer. This could help narrow down the selection of dresses that suits you. Additionally, it streamlines the task and assists you in staying on track with your budget.
Gowns made entirely of one material, like satin or silk, with little adornment are ideal. Lace, jewels, and beads often have a higher cost, as do dresses with various materials. Your gown doesn't need to stand out by itself. You can always add accessories like necklaces or a bejeweled headpiece.
7. Shop Off-season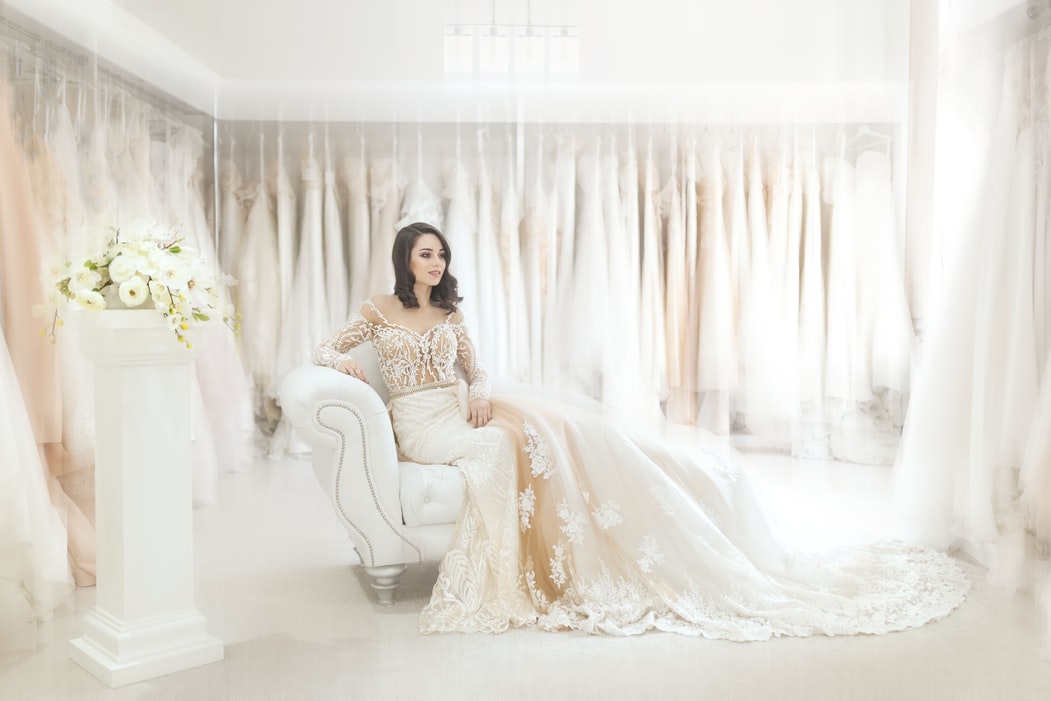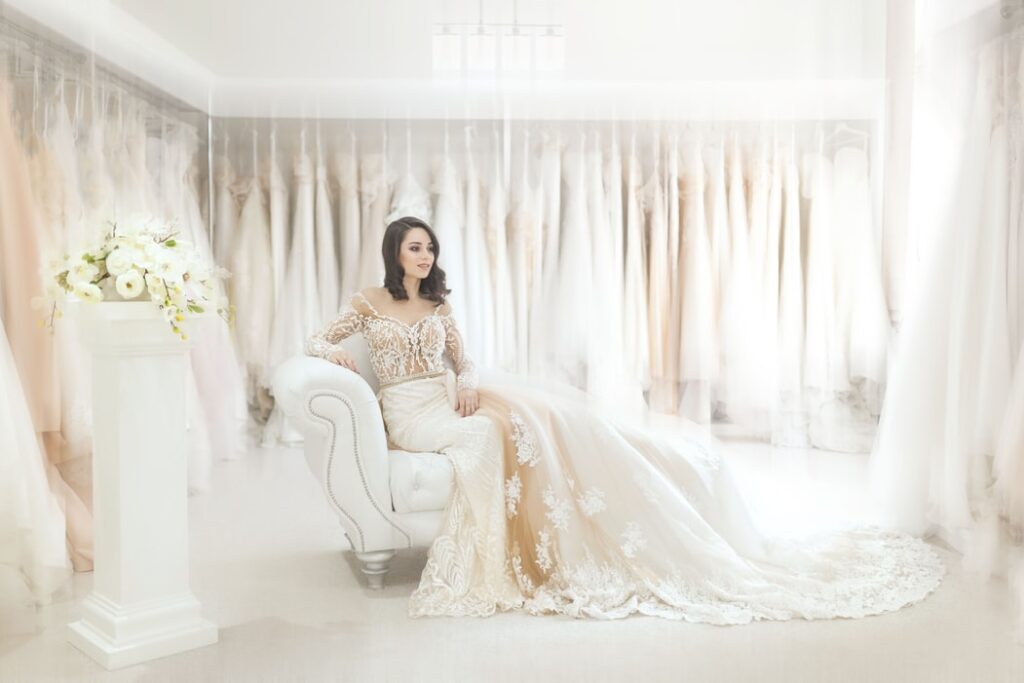 Wedding gowns, like swimwear, are in circulation throughout the summer months, when most weddings occur. So, you may save money just by browsing off-season discounts. Numerous major wedding shops routinely sell out their merchandise to give way to new designs at the end of every season. This suggests you might get a deal on your ideal gown.
Simply remember to provide enough time for delivery and, if required, modifications. While a fantastic bargain may be available in January, if you're arranging your wedding in March, it might be too short. Anticipate 6 to 12 weeks of lead time regardless of when you purchase your dress.
Choosing a bridesmaid dress can be as difficult as choosing a wedding gown. Check this site Cicinia for trendy and affordable bridesmaid dresses you can wear at a wedding.
Bottom Line
You could have a great time searching for your ideal gown without breaking the bank. Consider alternatives other than the conventional bridal boutique to help you achieve the style you're going for without going overboard on your wedding budget. Don't stress. There's a lot of dresses to choose from.