Besides continually being called Stuart Little and bearing the brunt of other lame jokes over their height, short people have many problems specific to them. They, for instance, have to deal with shelves designed for taller people when out shopping. These unique problems can escalate when a short bride is shopping for that perfect bridal gown.
You will find that 6'2" models model most dresses! So how is a petite 5'2″ bride-to-be supposed to find her dream wedding dress? Well, there are numerous petite wedding dresses at BridalSecrets with silhouettes designed to make the short woman look magnificent. Five of the best bridal dresses styles for petite girls include.
The trumpet style bridal gown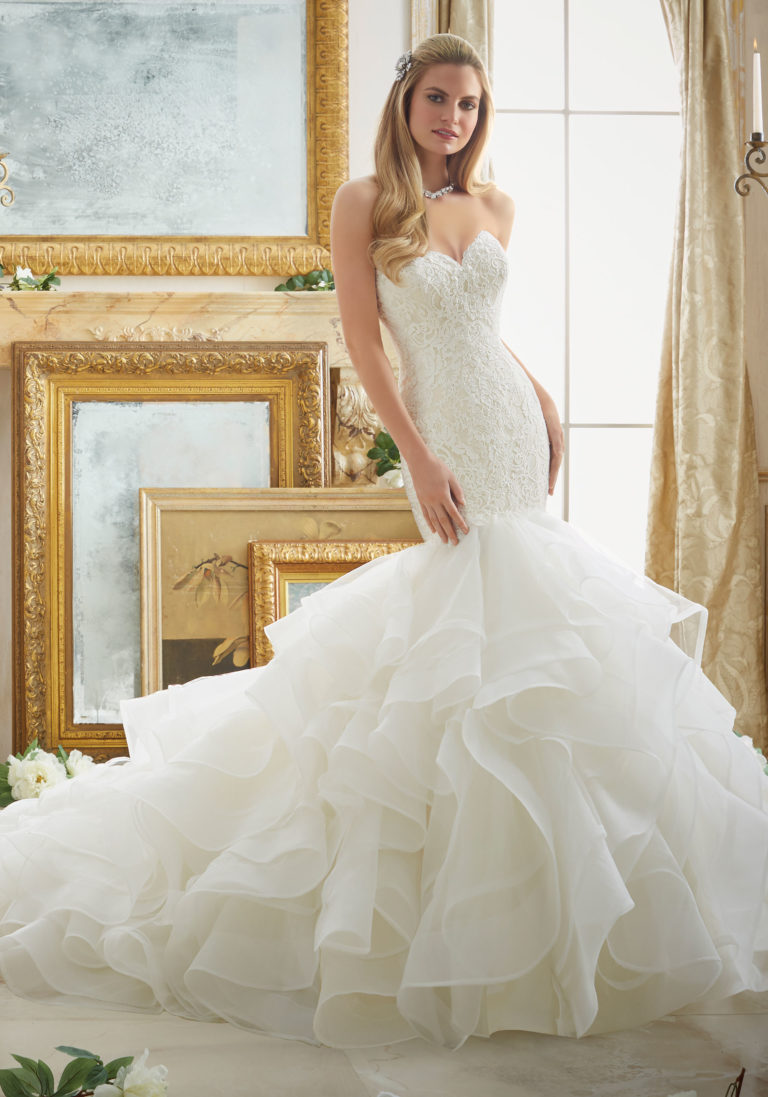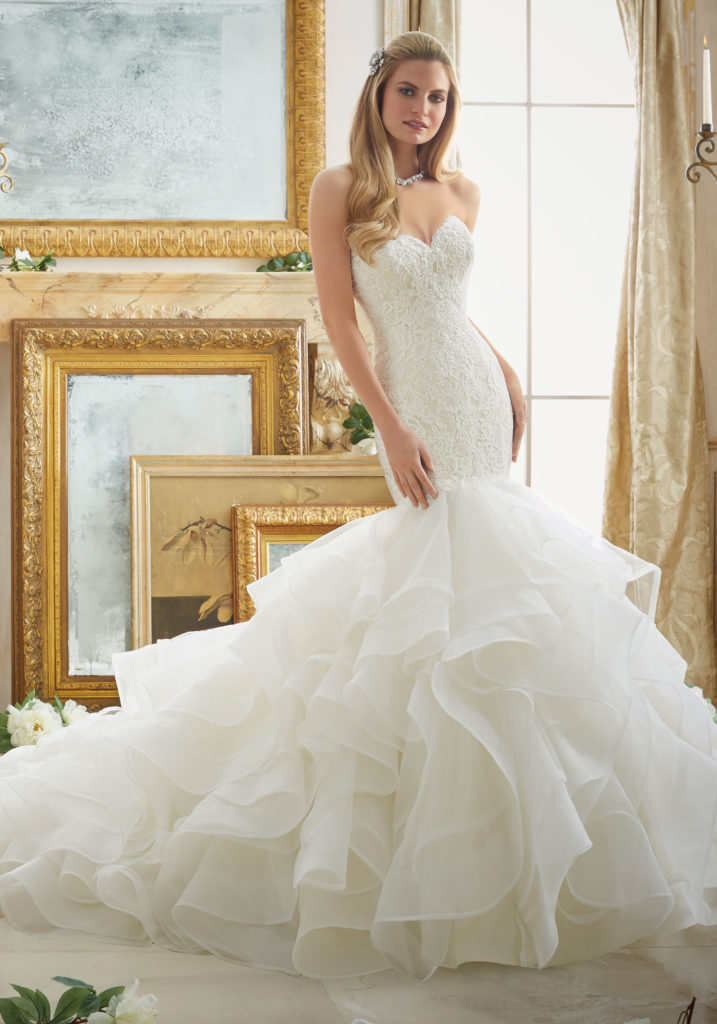 If you are the petite bride that loves drama, a feminine trumpet style gown will definitely give you that va-va-voom that all brides love. Trumpet style bridal wedding dresses are some of the most popular gown styles for short women. They first have a graceful, goddess-like style that is bound to flatter most types of body shapes.
For example, Maggie Sottero Imani's dress from Maggie Sottero wedding dresses is designed to hug your midsection and flare out from your mid-thigh like a mermaid's fishtail. The trumpet wedding gown is, however, different from the mermaid gown that flares out from the knee area.  A sweetheart neckline complements Imani's fit and flares pearl, crystal and lace bridal gown. It is perfect for you if you want something with more flair and glam than the classic ball gown. Its hourglass high waistline shape will elongate your own, and a strapless neckline is its perfect compliment.
Sheath gowns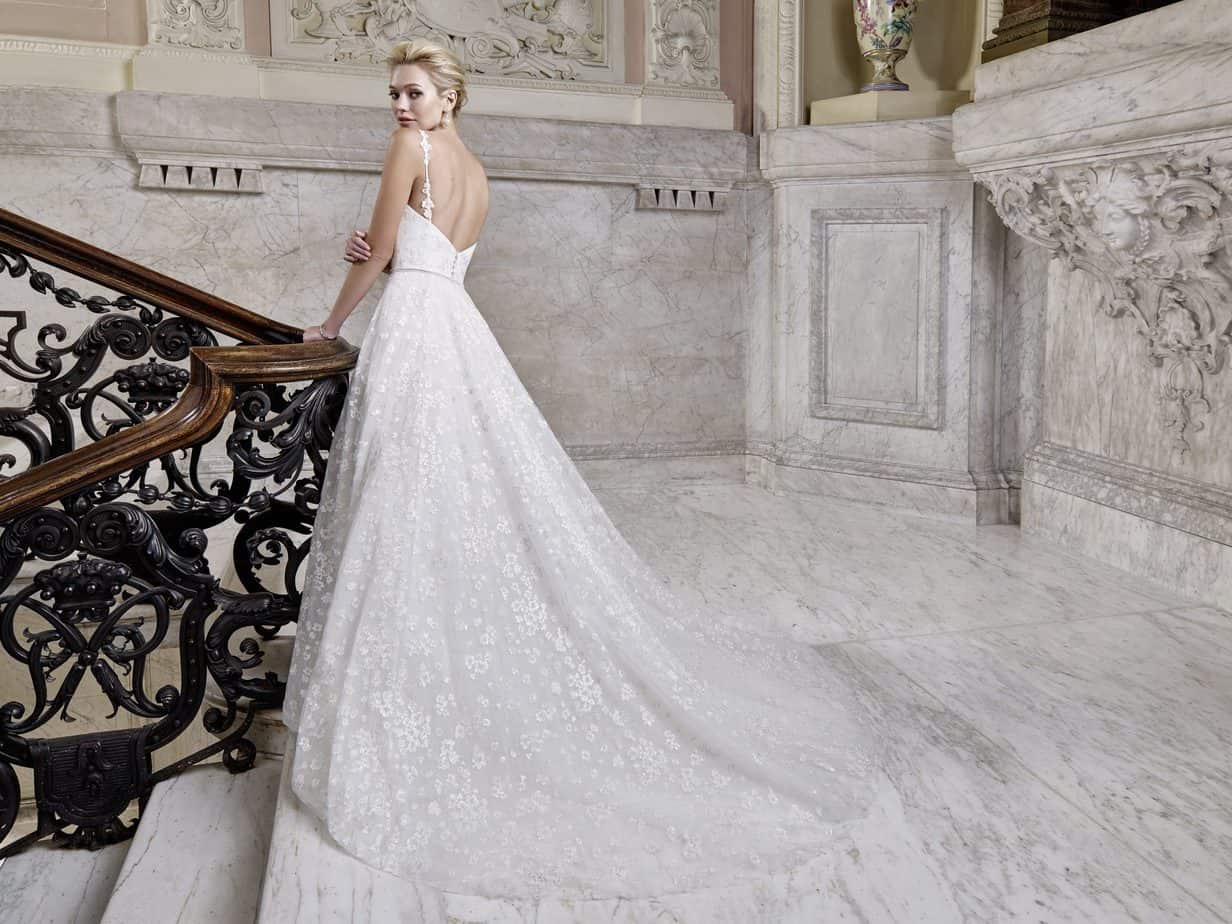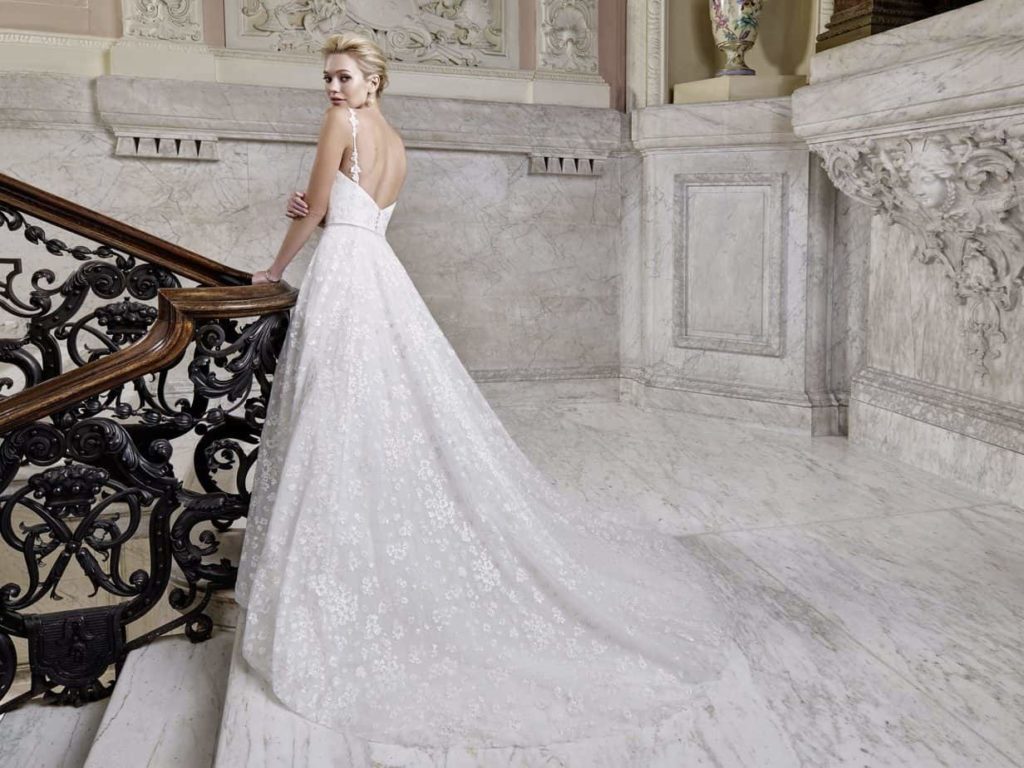 This bridal dress has a seam that vertically runs from its shoulder to the hip area. It's fit and flared skirts will skim your body from the hip area until it touches the floor. It is an elegant, effortless style, which often utilizes less fabric than most other gown styles. Therefore, it will not overpower the petite and slim bride whose height can be diminished more by a more cumbersome gown. These are among some of the most popular wedding dresses in Sydney in the summer, pairing perfectly with spaghetti straps and v-necklines. If you have a gorgeous drop-down cleavage, have your sheath style bridal wear complemented by a halter neckline.
A -line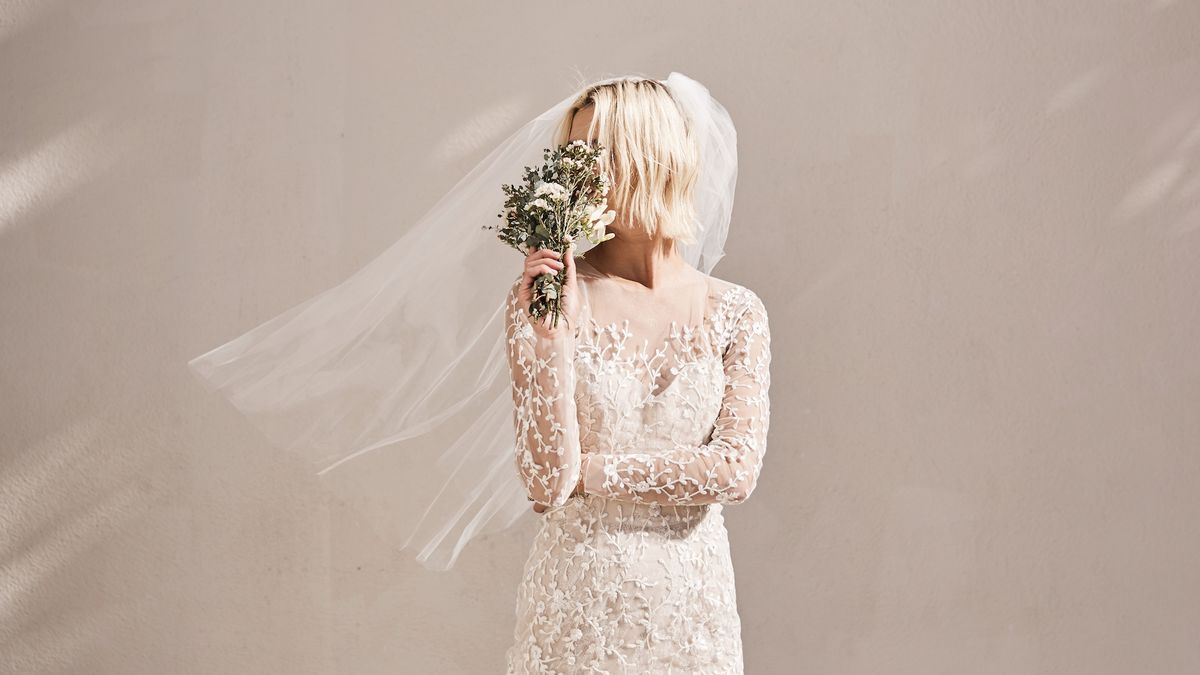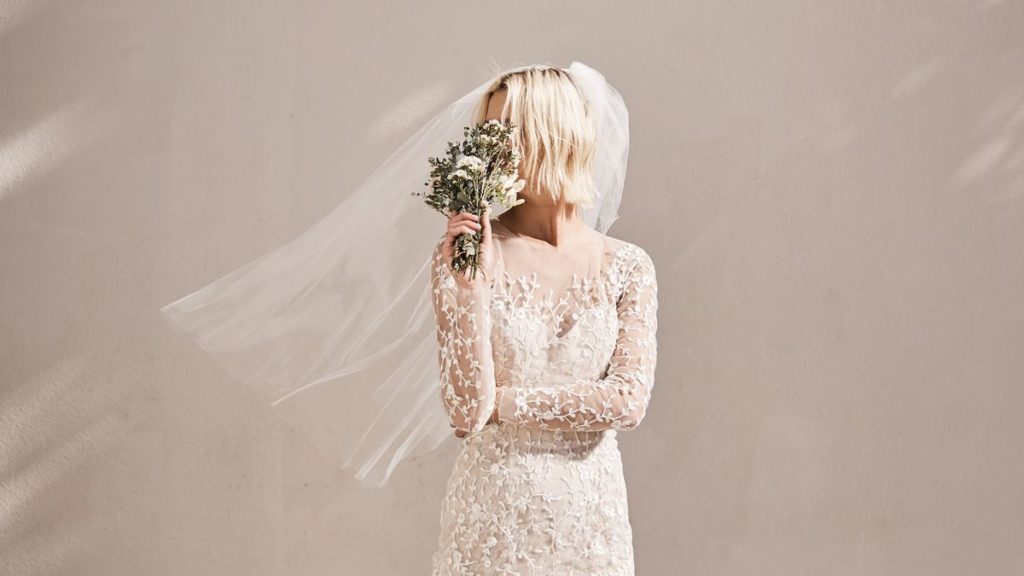 Maggie Sottero Wallis is the perfect A-line dress for the petite bride, especially those that have a beautiful waistline. An A-line style dress creates a flowing A shape on your body silhouette, flaring up at the waist in a more controlled fashion than the classic ball gown style. It is a trendy wedding gown style for all wedding styles, ranging from beachy, classic to bohemian.
Cocktail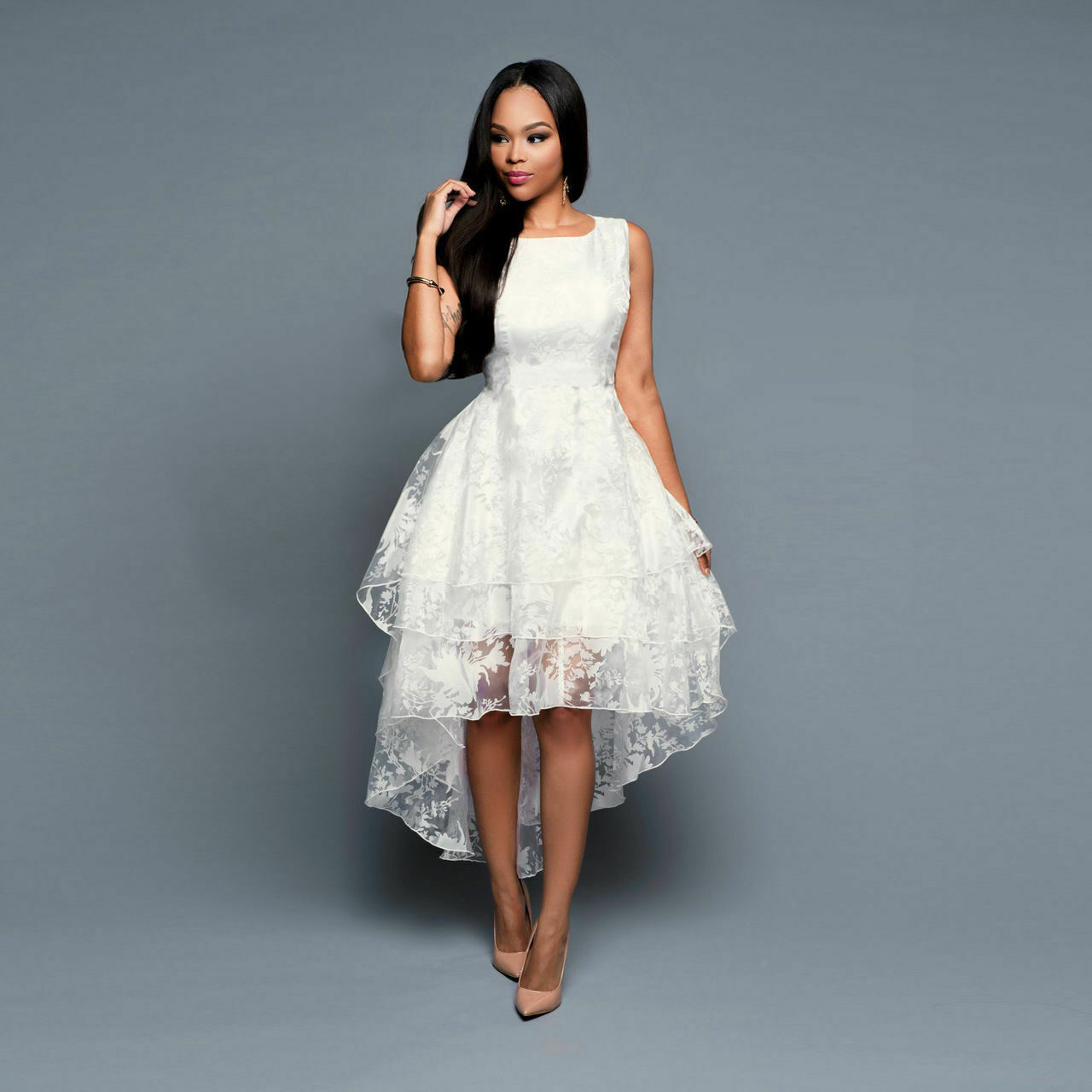 These short dresses are such massive statement-makers and work best on expressive petite brides who love to feel different. This fashion-forward, playful, and flirty look will end at the knee, and it never disappoints in short girls. Since your beautiful bare legs are on display, this bridal dress will make you look taller. This style is also not heavy with acres of cloth, so it will not also overwhelm your petite frame. An added advantage is that though you are scientifically less prone to falls than taller people are, you will not have to deal with a trip-prone train.
Empire waist style
These bridal gowns have a beautiful high waistline that begins from the bust area. They then flow horizontally from across the body-skimming over your tummy area and hips for the perfect petite bride silhouette. These dresses are especially spectacular on pear-shaped women.