Preparations can be a fun and exciting task as you near your wedding date. There are tons of things that you have to think about. Often brides tend to overlook how their wedding bouquet can significantly impact their overall look. If you are unsure of what you want for your marriage, here are some styles that you can choose from:
1. Nosegay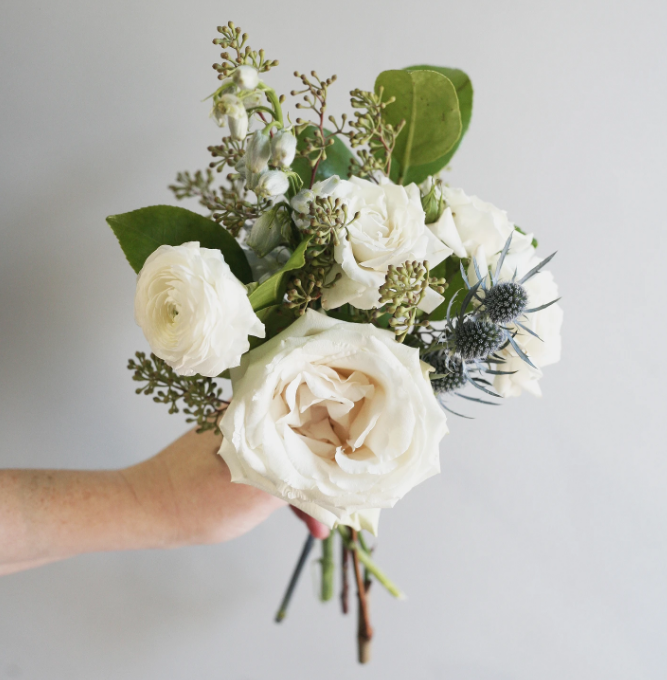 If you are going for a timeless but fashionable look, go for a nosegay bouquet. These are the rounded bunch of flowers that are cut in similar lengths and styles. They are arranged tightly and secured with a wire or a fabric wrap. You can choose flowers depending on the season or based on your overall theme or color palette. The idea is that the bouquet should achieve a seamless look, so you should use one dominant color for your flowers. They are perfect for an intimate indoor wedding, as it helps center the focus on you and your partner.
2. Biedermeier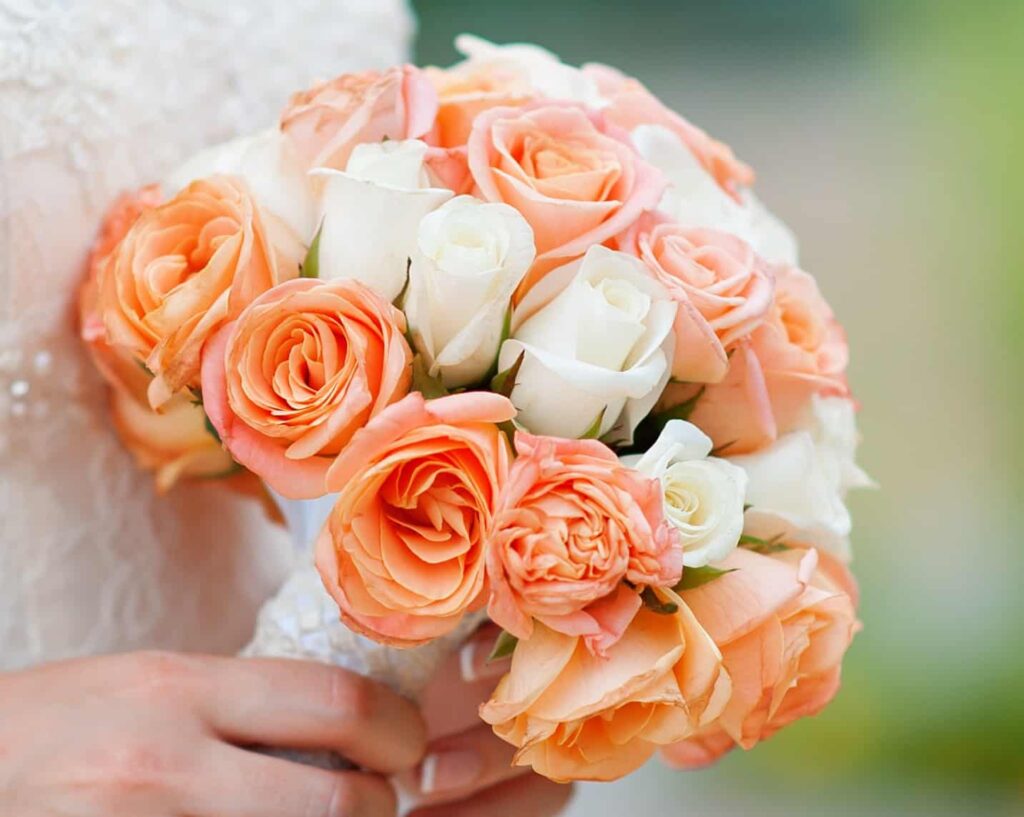 Another round and tightly packed bouquet are the Biedermeier bouquets. However, note that it differs from the nosegay in terms of how the flowers are aligned in concentric circles, making your arrangement achieve a striped effect. This arrangement type is best for brides that are reserved but find joy in highly creative and artistic methods. You can use a combination of different flowers, such as dahlias and orchids.
3. Cascading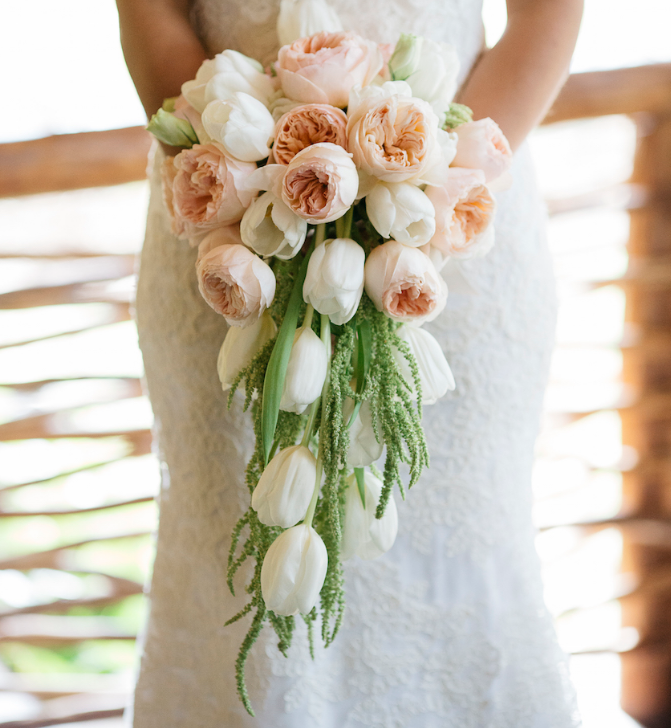 A waterfall of flowers and greenery is what defines this flower arrangement. The idea is to have the flowers drop from the hands of the bride in a tear-drop shape. They are often used in ultra-luxurious weddings, where the brides opt to have a shower of flowers. If you want to DIY this bouquet, you can use the hand-tied technique. However, if you're going to make it look a little formal, you can also use a holder. Choose striking flowers with a contrast of colors like red garden roses against lilies.
4. Posy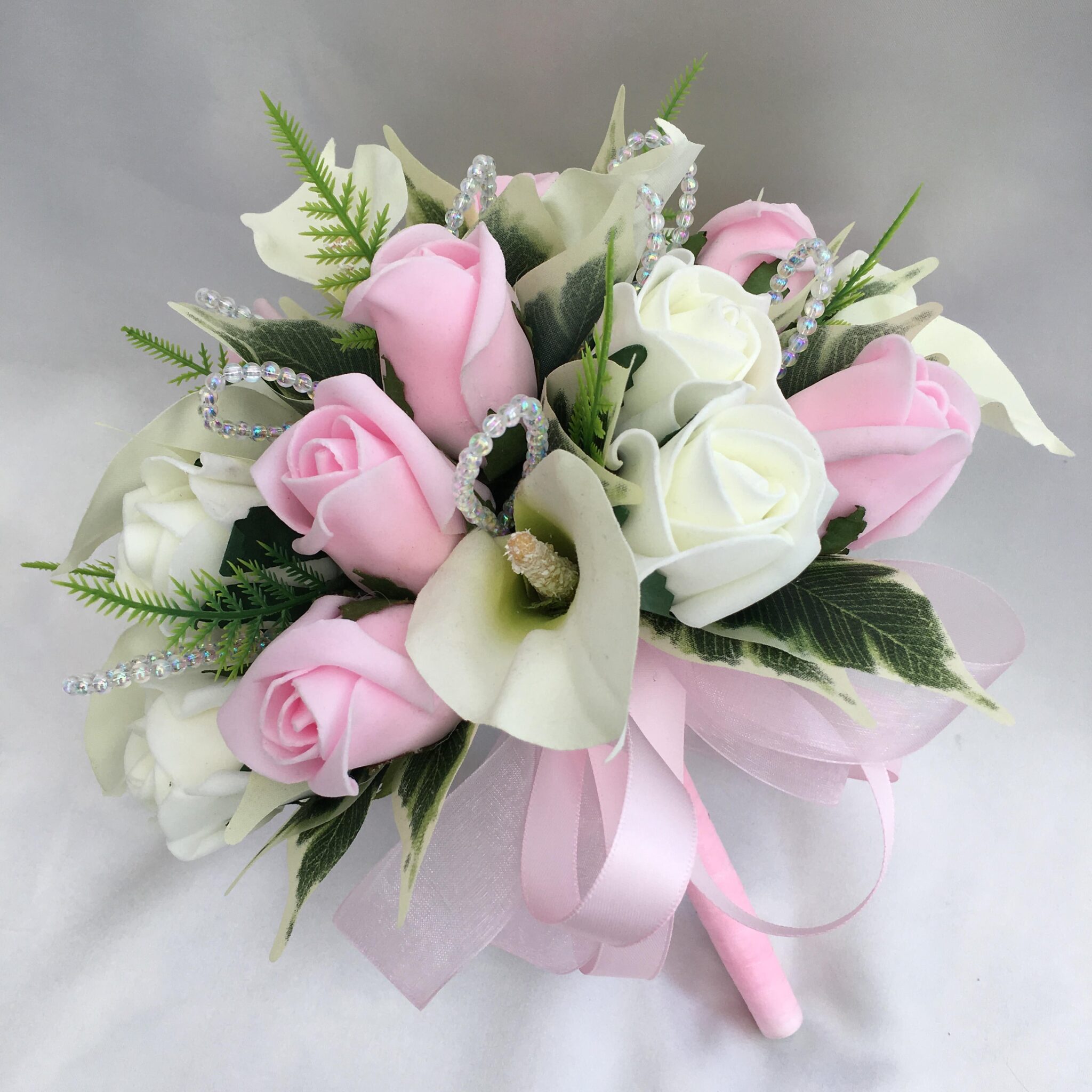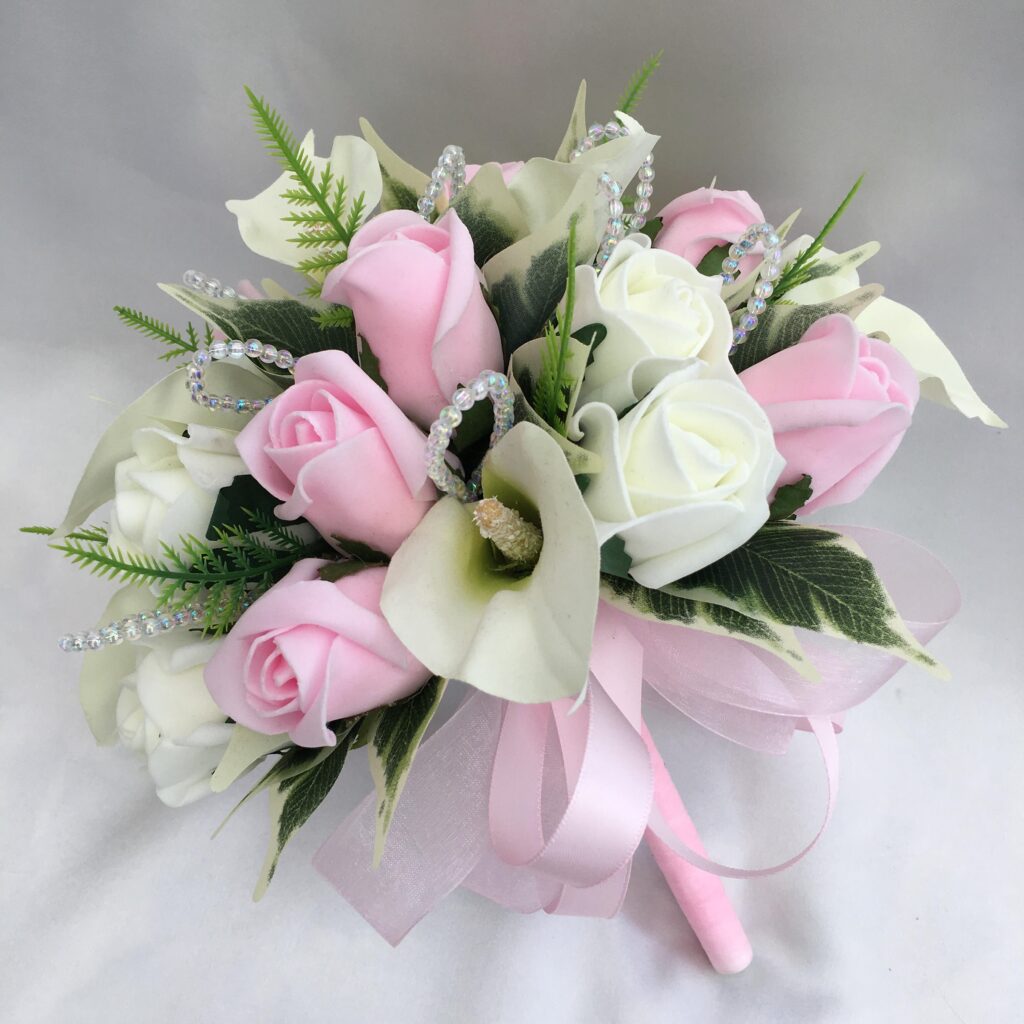 If there's one wedding bouquet that is a favorite among brides, it would be the posy. They are classic and perfect for petite brides. You can also use this type of arrangement for your flower girls as they can be easily held using one hand.
If you want to use a posy arrangement, note that you should use mostly flowers like peonies, and gerbera daisies.
5. Round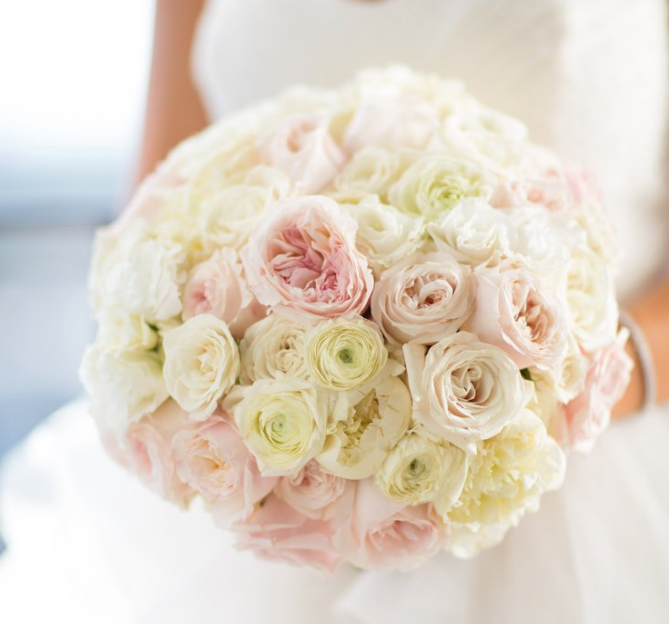 Another timeless choice for brides is the round. It is perhaps the most well-known of all the bouquet types in the list. You can think of round bouquets as the big sister of the posy, as they are bigger and are more structured. The key here is to achieve a harmonized look. That's why flower choice would be limited to those with round blooms like anemones and roses.
6. Composite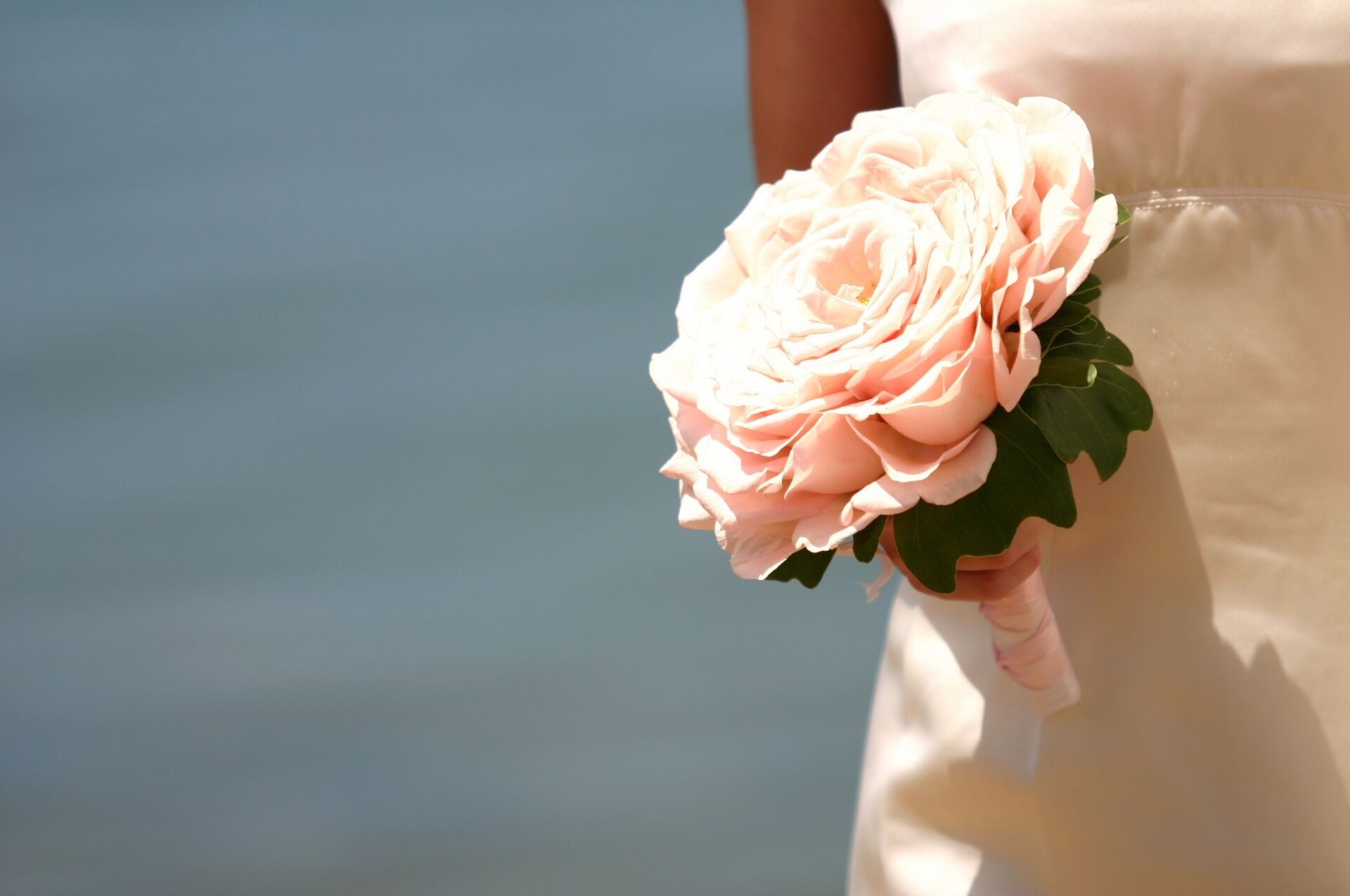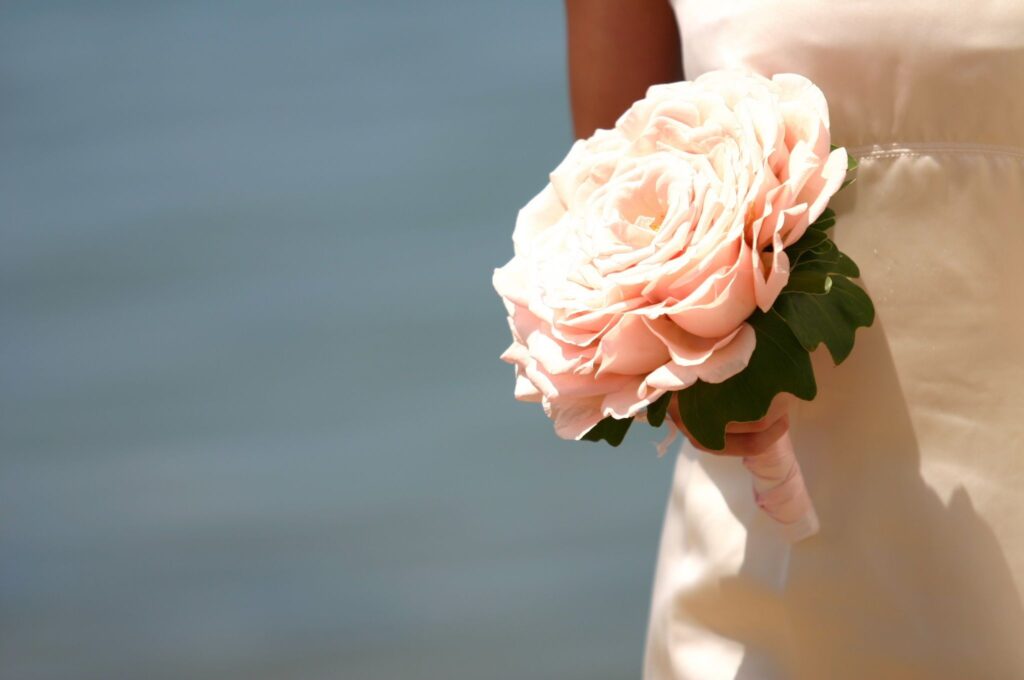 Composite bouquets may appear simple and straightforward but they are best done by professionals. If you want to give it a try, you can choose many different petals, buds, and blooms. You can achieve this arrangement by making the whole thing appear as if it is one giant flower made from smaller ones so it can be tricky to do, so they are often not advised for DYing, unless you have experience handling flowers.
Pro-tip: Find a flower shop with experienced florists like juniperflowers.com to supply you with fresh and high-quality blooms, petals, and buds.
7. Hand-Tied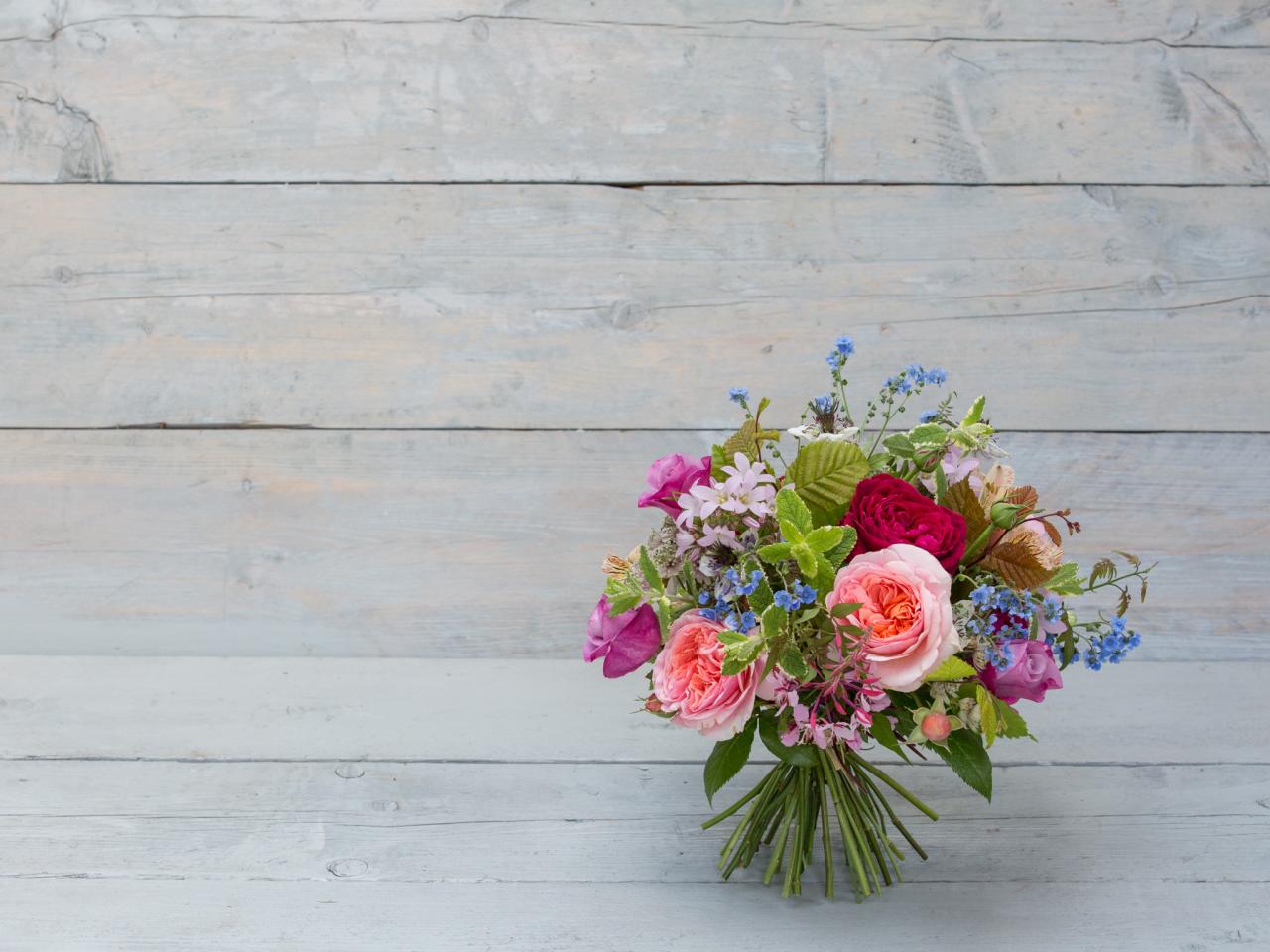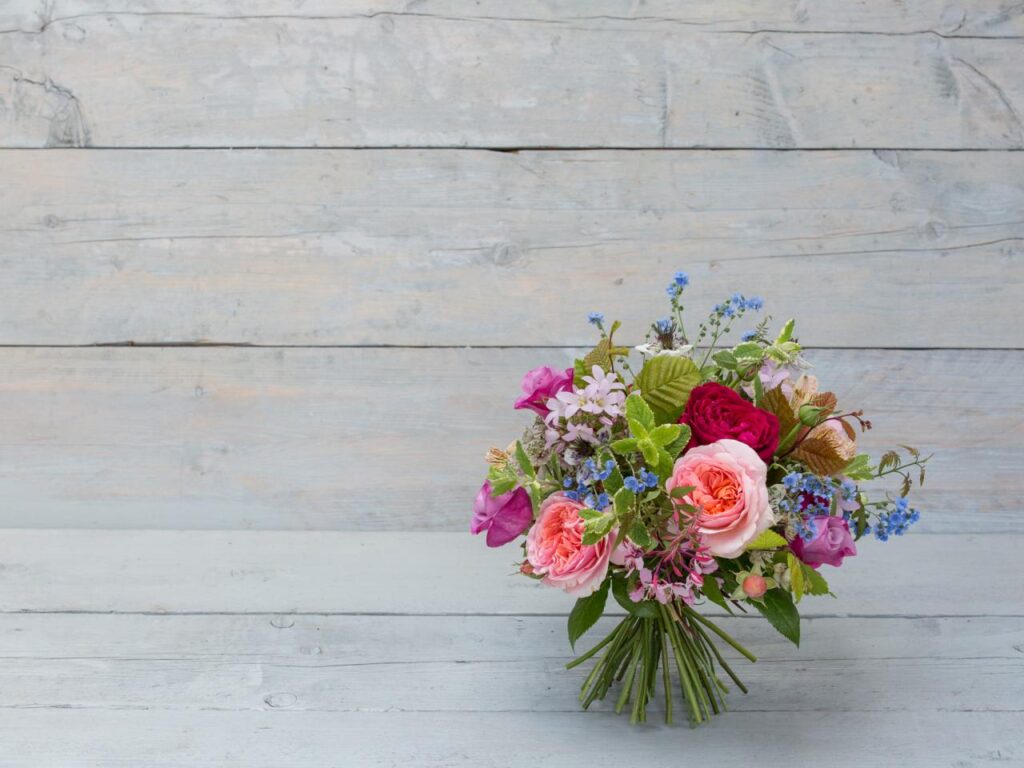 Simple yet aesthetically stunning. This is what you can achieve with a hand-tied wedding bouquet. This arrangement consists of a cluster of flowers tied by hand using a ribbon. Note that the stems do not need to have similar lengths. The goal is to give it a casual look. They are best for boho-wedding themes which call for a free-spirited vibe. They are ideal for DIY brides.
Pro-tip: Achieve a perfect hand-tied bridal flower by starting with one focal flower then carefully work your way by adding more flowers until you create the size and shape that you prefer. Adjust any flowers as necessary before carefully wrapping the stem with floral tape and finalizing it with a fabric.
8. Crescent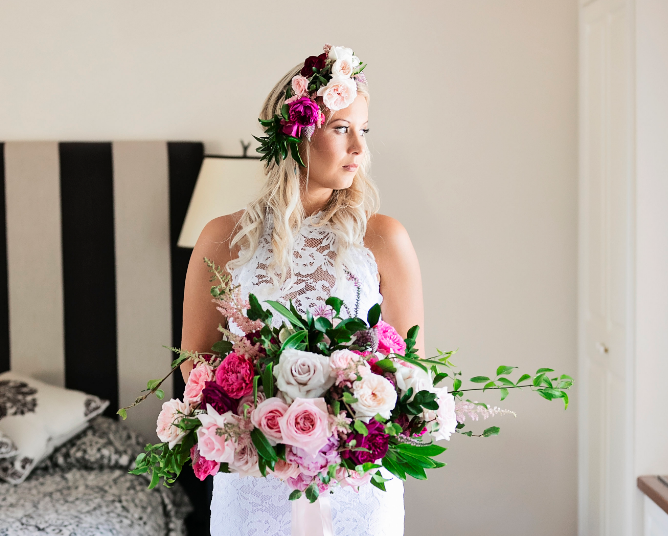 If you are going for a unique bridal flower, go for a crescent. Its one-of-a-kind shape will surely make your wedding fantastic. Its soft arch helps it stand out among the sea of flowers during your wedding day. This arrangement should have a compact center that tapers as it arches to its crescent shape. They are great for weddings with a whimsical and romantic setting. This bouquet is best created with a mix of greenery and flowers. Go for ivy or asparagus for your greenery and finish it off with hanging amaranthus and blooms with a wispy look.
9. Modern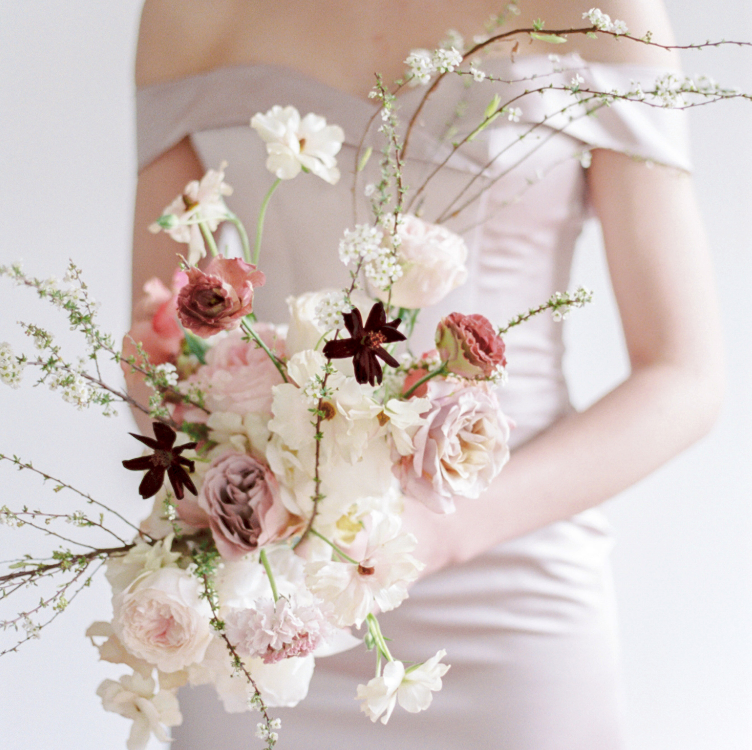 For modern bouquets, you can have a wide variety of choices as it follows no particular form. You can add any kind of greenery, sticks, and flowers without any angles or symmetry. You can even make a unique and complicated arrangement, depending on what flower you want to include in the overall look. However, if you want to truly capture the modern bouquet look, add tropicals like anthuriums, air plants, monsteras, and birds of paradise. Note that they are best for a wedding with versatile and non-traditional themes.
10. Single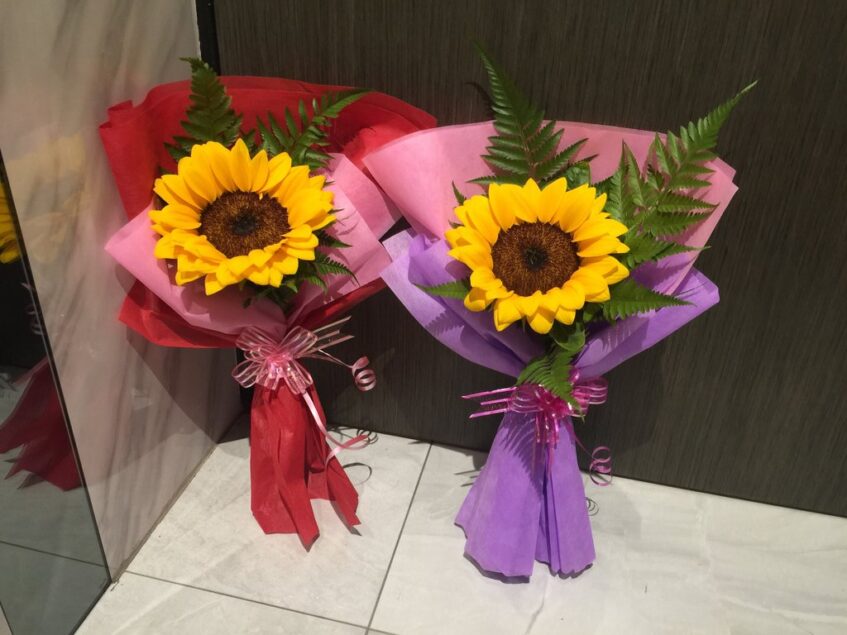 Humble and content. If you are this type of bride then you probably want a single stem flower for your wedding. It is uncomplicated and, of course, budget-friendly since you don't have to spend money on a bunch of flowers. It is extremely romantic and sweet for a bride to have only a stem of flowers.
11. Pomander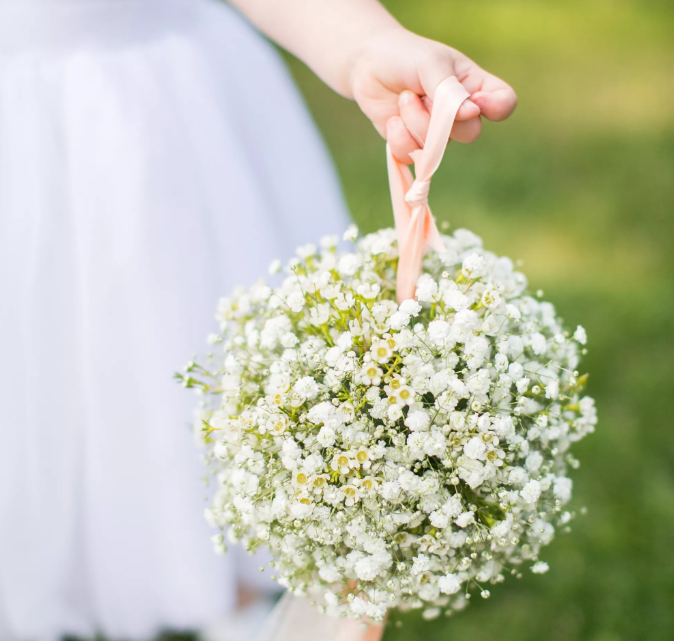 Ideally, pomanders are commonly reserved for flower girls, as they feature a ball of flowers with twine or ribbon that you can wear on your wrist. Nowadays, more brides are also choosing to have this arrangement, but they typically embellish it with gems and precious stones.
Once you've read our recommendations for your bridal bouquet, you can choose them depending on your personal preference, wedding theme, and budget. Make sure that you don't stress yourself so much with these host of styles available in the market. If you're going for wedding trends, ensure that it matches your personality and the whole theme of your wedding down to the wedding car design.