Not everyone is going to dig the sort of standard version of a wedding, and that's okay. If you feel your personal style will be cramped by a stuffy black-tie affair, get creative! If you know you want something unique but haven't got the creative juices flowing just yet, here's a jolt of inspiration caffeine.
1. Rings
There are few things more traditional than the wedding bands, so what better place to start?
Still Rings a Bell
You want something familiar but to put your own spin on it? No problem! Why not go for a set of unique wedding rings found at ManlyBands.com? If you want to incorporate your own style but still keep the bones of the ceremony traditional, a unique wedding ring is a perfect middle ground! Go with a modern twist on a classic ring or something entirely unique.
One Ring Will Do
Now, this is partially bucking tradition, partially saving money (suck it, Hallmark), so win-win. Why throw away several months of income on an engagement and wedding ring? Tastes change, and so do ideas on wedding rings. Go with one ring for engagement and the ceremony and put that money into a honeymoon fund, house payment or whatever your heart desires.
No Rings at All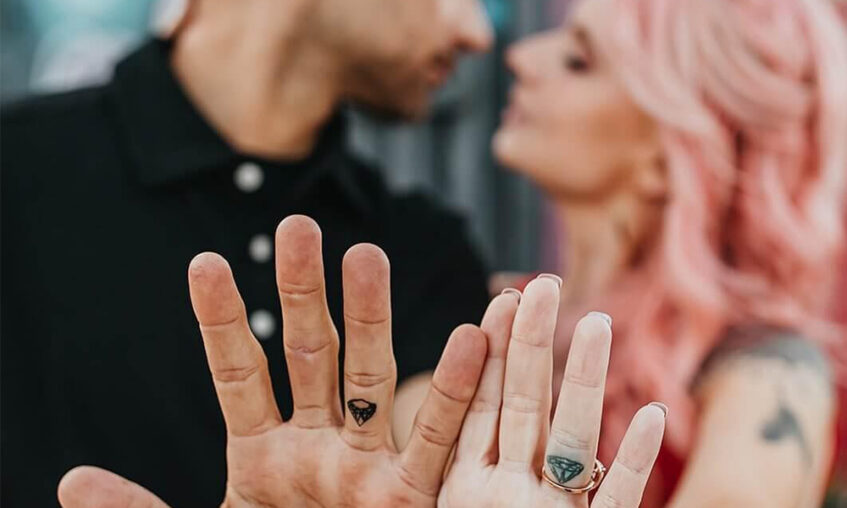 Maybe the whole ring thing isn't for you. It won't invalidate your marriage license to skip the ring, so why pay the money? Get a commitment tattoo. Maybe a sweet necklace or watch. Do nothing at all, high five at the altar and throw the money you saved in the air (maybe not that part, but everything else).
2. Place and Time
Want to make your wedding unique immediately? Switch up the venue. Find somewhere that encapsulates your relationship and have your ceremony there.
Go Somewhere Cool
Now, we aren't suggesting destination weddings. Your friends don't like them nearly as much as you think. However, if you have somewhere unique to have the ceremony, by all means, give it a shot.
Big fans of hiking? Set up a ceremony at the top of a trail. Big bibliophiles? See if you can rent a library for an afternoon. Big Lebowski fans? Say I do on the lanes. You get the picture.
Monday, Monday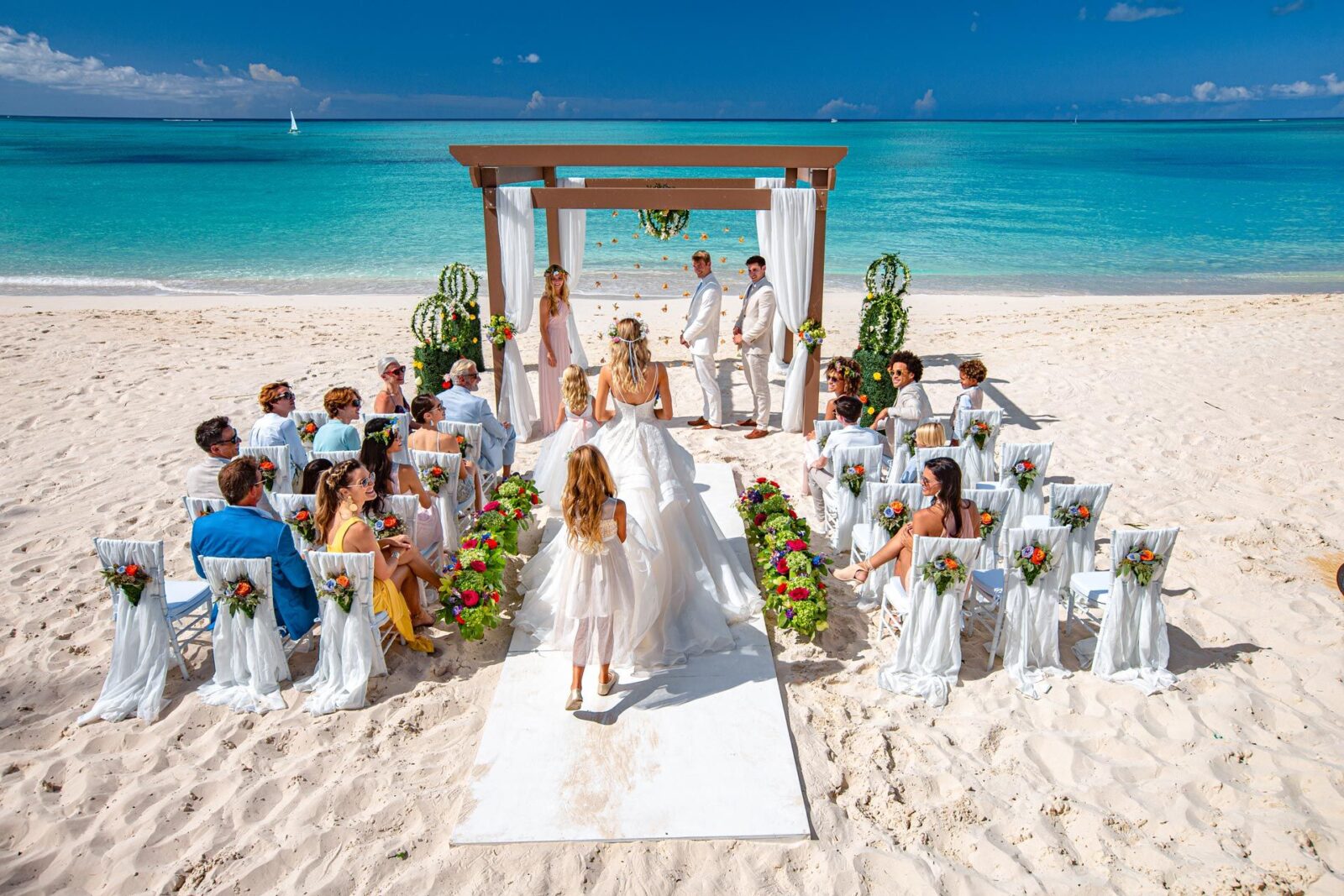 Get married on a weekday. Not only is it non-traditional, but it also saves some serious coin. Saturday weddings are overrated anyway. All hail the Wednesday wedding. Note that you may end up with fewer guests as not everyone can take the day off. This may be even more appealing if you're just doing a small friends and family affair.
DIY It
Even if you don't live and breathe HGTV, a DIY wedding could be fun. Assemble your own flower bouquets, rent some tables and tablecloths, do a homemade version of whatever you can. Maybe you've got a carpenter friend. Maybe you should make a carpenter friend. You'll feel even more connected to a ceremony you helped create with your own two hands anyway.
3. Ceremony
We Are the Jet Set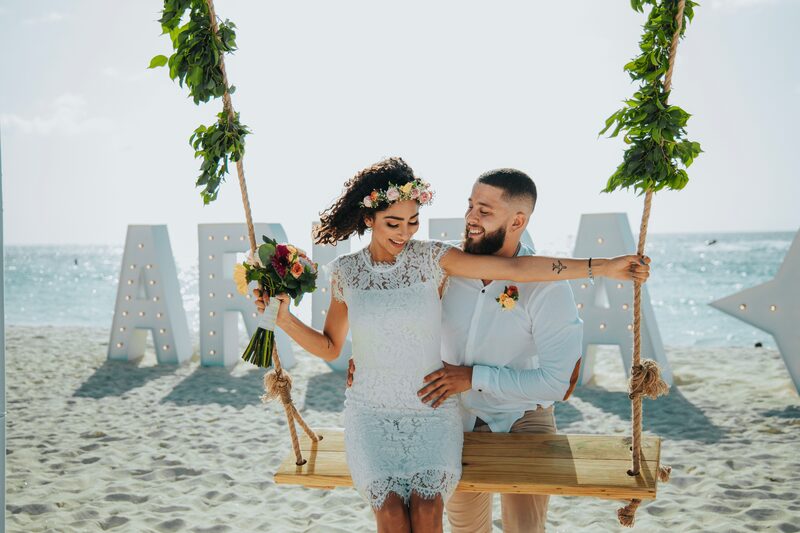 Ignore George and Tammy (John Prine's version is better anyway) and jet on out of there. We're talking elopement, of course. What's more non-traditional than skipping the traditional ceremony altogether? Thousands of dollars to get married in deep Staten Island? How about thousands of dollars saved and a flight to Aruba? Hard to argue with those numbers.
Surprise Party
It's like a pop-up but for weddings. Have your friends and family over for a fun night and, boom, it's a surprise wedding! Hey, it's worked before. Guaranteed to be memorable.
Weekender
Why cram everything into a long, stressful day? You wouldn't cram Coachella into a day. It also wouldn't sell as many tickets if you did, but that isn't the point. Why not have a two or even three-day wedding celebration. Have a nice cocktail party on Friday, a wedding on Saturday and a reception on Sunday. Edit as you see fit – we're just spitballing. Could be a good way to incorporate more people into the festivities if not everyone will be getting an invite to the ceremony itself.
4. Pick a Tradition
Yes, we recognize that this is antithetical to the entire concept here, but just hear us out. Pick an obscure tradition that no one is going to recognize. The wilder, the better. If you want to guarantee that you'll have a unique and memorable wedding, do a historical deep dive (ignore the more disturbing parts of the history of marriage) and find something sure to surprise!
Rethink the Bridal Party
Maybe the groom has a close female friend he wants included? There's no rule that says you can only have guys on the groom's side or vice versa. You won't get to call the party squad The Bach Boys, but if you can live with that, you have room for whomever you want on whichever side of the altar you want them on.
Switch Up the Roles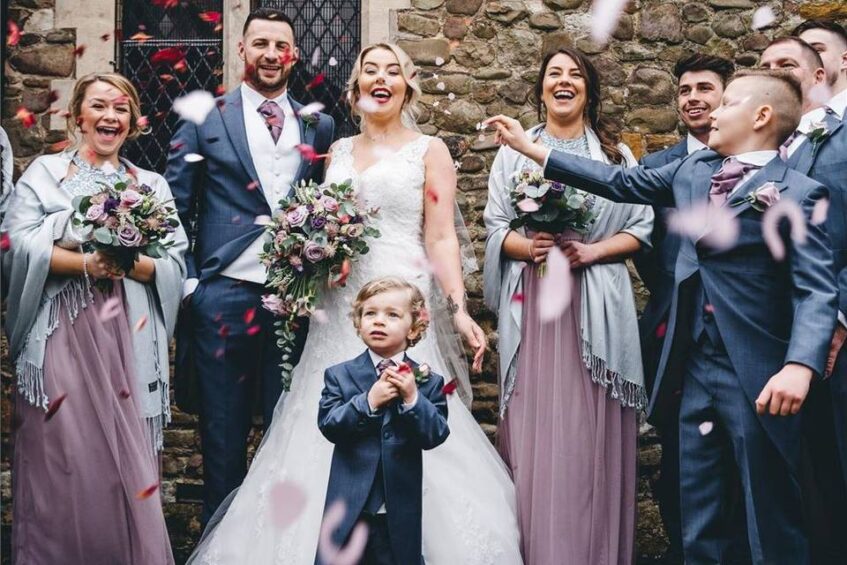 Give the traditional children's roles to adults. Flower grandmas, anyone? Whether you plan to make these a hilarious bit or a fun way to incorporate more people into your special day is up to you, though.
Designers, Make It Work
There's always time to do the Tim Gunn voice. Whether you want to opt for a different colored dress, fun colored suit or go super casual is up to you. One way to make your wedding non-traditional, though, is to rethink your choice of attire however you choose.
Whatever you choose, make it memorable for you. Whether you want to do a couple of unique things or lean wholly into a non-traditional take on a wedding, make every bit memorable and take lots of pictures!