Creating the perfect wedding is an art form, as it requires a harmonious combination of thoughtful couples, precise planning, and well-considered guests. To help you achieve your desired aesthetic on the big day, why not choose a captivating color palette? Adding complementary fashion accessories to your ensemble can further elevate this look – let us inspire you with ten trending items that have been popular at recent weddings.
1. Brooch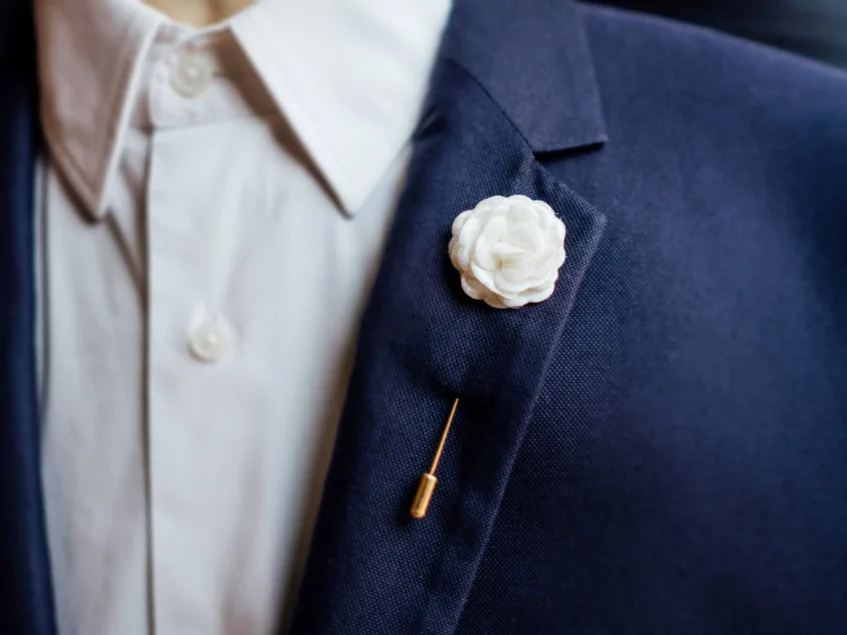 Brooches make the perfect addition to your wedding party's look, adding a touch of sparkle and elegance that will wow your guests. Whether you are looking for uniformity among all of your attendees or just those in the bridal party, broaches offer an excellent option at an affordable price. Plus, if you purchase them in bulk they're likely to come with even larger discounts – so why not save while having everyone shine?
When choosing the color of your wedding brooches, ensure that they are complementary to the colors of your wedding theme. To help you decide on this, consulting a professional and experienced wedding planner or fashion consultant can provide invaluable advice. Even if it is an all-white affair, incorporating beautiful brooches into the celebration will bring added glamour! Plus, with so many different design choices readily available for selection – finding one which suits your special day should be a breeze.
2. Scarves
Cold-weather weddings call for stylish and practical fashion solutions. Scarves are a perfect option to make your wedding guest outfit stand out while staying comfortable in the winter chill. With their vibrant colors and unique patterns, scarves add a beautiful splash of color without detracting from the bride or groom's attire – however, they work wonderfully as part of the bridal party uniform if you choose complementary shades for everyone.
For a perfect wedding day look, opt for luxurious wool, cashmere or silk scarves. Not only are they offered in numerous shades and hues to coordinate with your ensemble, but the cashmere variety is especially soft and warm – ideal for those cool summer nights.
3. Earrings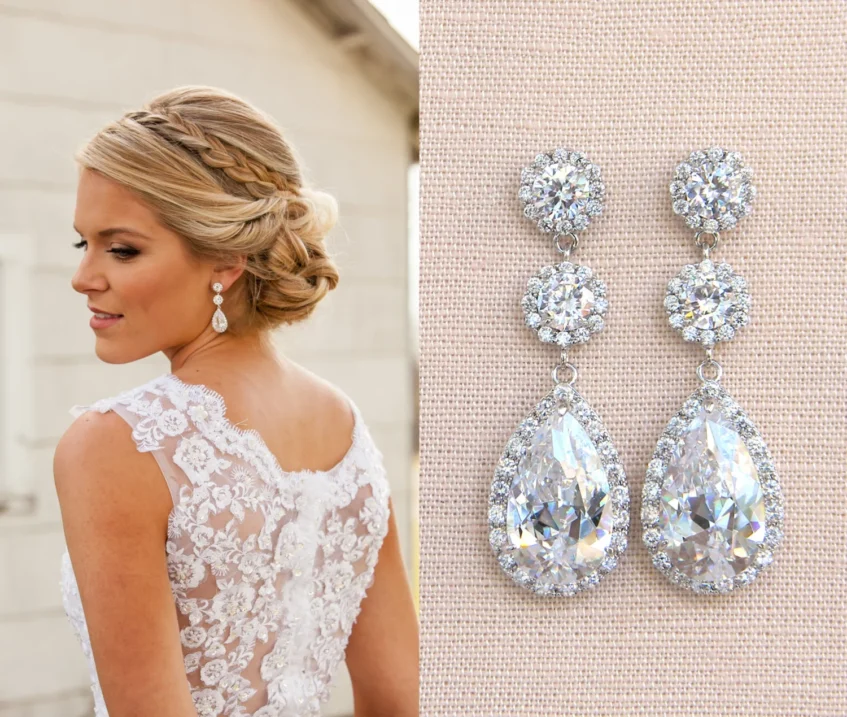 When considering a wedding ensemble, earrings are an essential adornment for all ladies. Some men also opt to pierce their ears and wear studs. But why not take it one step further? Picture the unique impact of having every person at your special event wearing corresponding accessory pieces! Men can easily match with stylish ear studs, while women sparkle in coordinating drop or chandelier styles that amplify the radiance of their outfits. Imagine how memorable this would be – dress up your big day with matching jewelry.
Adina's Jewels offers incredible, stylish earrings perfect for any occasion! Not to mention that they are affordable and easy to put on. If you're looking for a luxury way to make your wedding extra special, why not buy a bulk amount of the same design in one color? Then have them handed out as guests arrive at the venue- this will ensure everyone has a uniform look and can take home these delightful keepsakes. Adina's Jewels is sure to provide you with wonderful pieces of jewelry so that you look fantastic all day long.
4. Necklace
Necklaces are not just for women anymore; men too can be fashionable with this accessory. Whether you choose to include a pendant or not, necklaces will make an excellent wedding favor – allowing each guest to personalize it according to their own style by choosing and adding the desired pendant later on.
Necklaces are one of the best accessories for expressing your individual fashion and complementing any outfit. On special occasions like weddings, let brides make a statement with their neck adornment while opting for simpler designs for guests. Dainty necklaces, in particular, provide just enough flair to an ensemble without being overbearing or distracting from other aspects of the look.
5. Lapel pins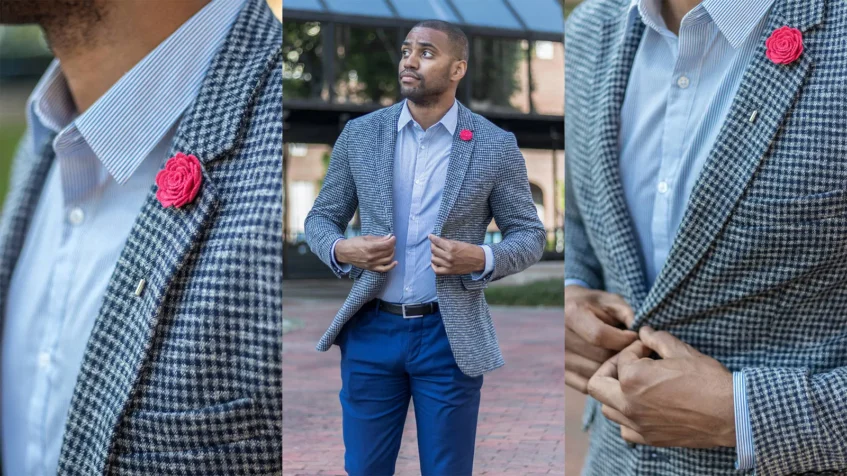 Transform your wedding into a stylish affair with creative pop culture fashion accessories. Lapel pins are an ideal way to make a unique statement, and they come in various materials such as enamel and metals that ensure the pins last long. Plus, these lapels can be worn on other days after the wedding too! Make sure you include meaningful messages or symbols of your own choice when customizing them from Vivipins – this will not only show off your personality but also serve as lasting mementos for everyone attending the event.
6. Cabby hat
Retro-themed weddings receive a sophisticated, yet laid-back ambiance with the addition of cabby hats. Also known as newsboy caps, these headpieces vary in design but all have an identical rounded look. Tweed or traditional wool is usually utilized to craft them and they often contain a small bill towards the front. Matching cabby hats with almost any outfit becomes effortless due to their versatility – while men are frequently spotted donning cabbie hats, women can acquire an extra refined air when wearing one too! Cabby hats can come in either fiddler or classic styles, depending on the occasion. For formal situations and events, a timeless classic style is ideal; however if you're looking to make an impression and stand out from the rest of the crowd, go with a more daring fiddler look.
7. Socks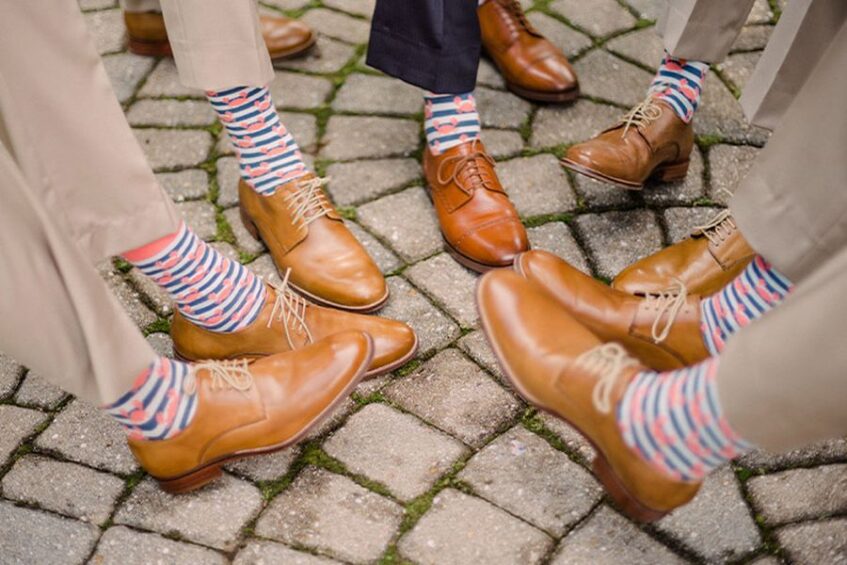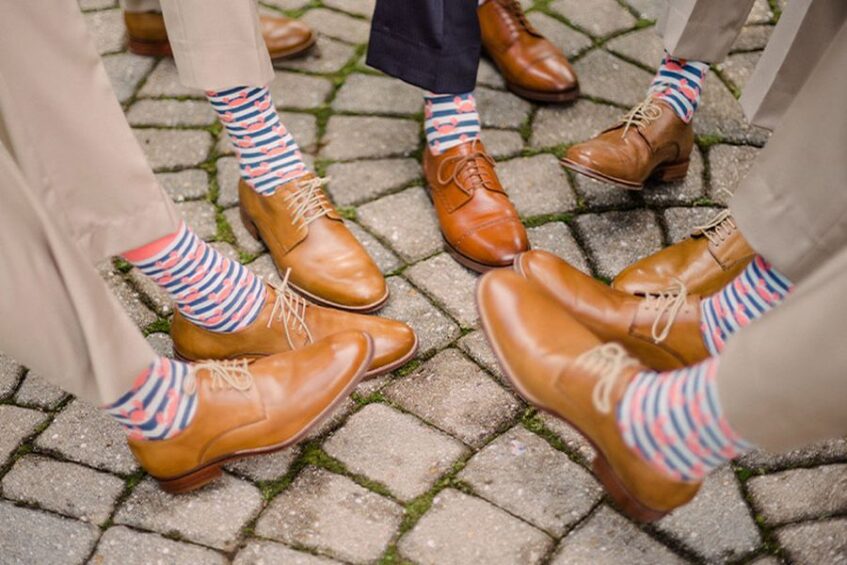 Did you know that socks can be leveraged as a fashion statement at your wedding? These typically overlooked items of clothing might just make the perfect finishing touch to your big day. Men's socks don't have to blend in – single-hued pairs are eye-catching, but for an even bolder look, consider patterned options.
Show off your style with a boldly patterned sock! Dress and trousers socks are an excellent way to make a statement at weddings, or you might want to consider alpine Swiss men's socks. Ensure they're made of cotton – these will always be the most comfortable option. Sadly, it may not be very practical on your budget to give out free socks as wedding favors for all guests. If you'd still like some fashion-forward flair from stockings at your nuptials though, concentrate those efforts on the bridal party first.
8. Bracelets
Bracelets are a stunning and versatile way to enhance your style. On the big day, you can use them as an expression of that special occasion. Handing out bracelets to guests is effortless; most everyone will be delighted at wearing such charming wrist pieces! Plus, they get to keep their personalized mementos from your wedding – what better way for them to remember the union between two people? Bracelets also come in handy when there's the worry of gatecrashers crashing the ceremony or reception; with this subtle yet effective guest marker tool, unwanted visitors won't stand a chance.
When selecting the perfect wedding bracelets, it's important to keep in mind a few factors: durability, color coordination with your theme, and long-lasting vibrancy. Metals are ideal for this purpose – they're timelessly elegant and ensure that these tokens of love will stand the test of time.
9. Sunglasses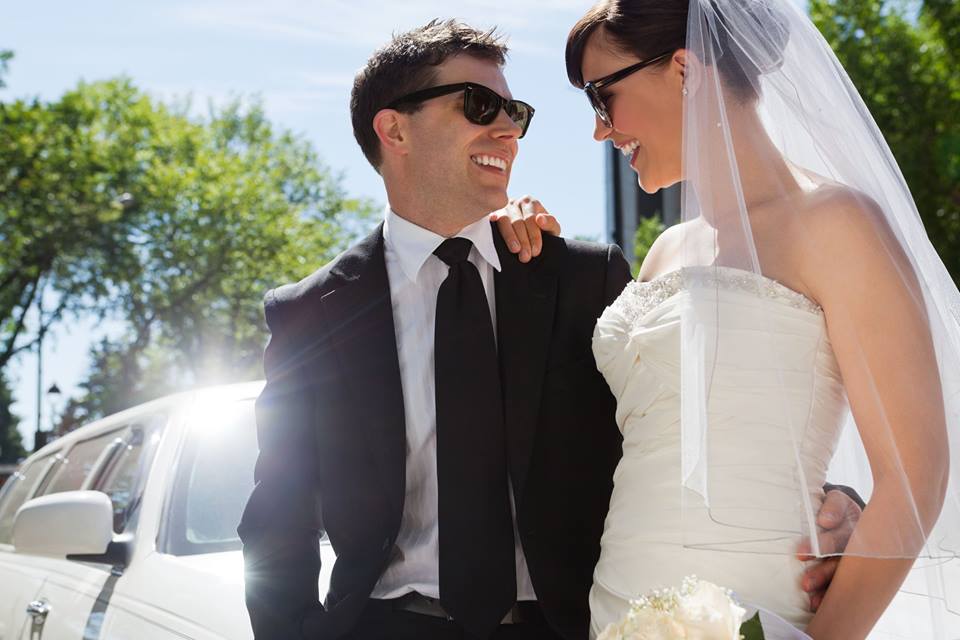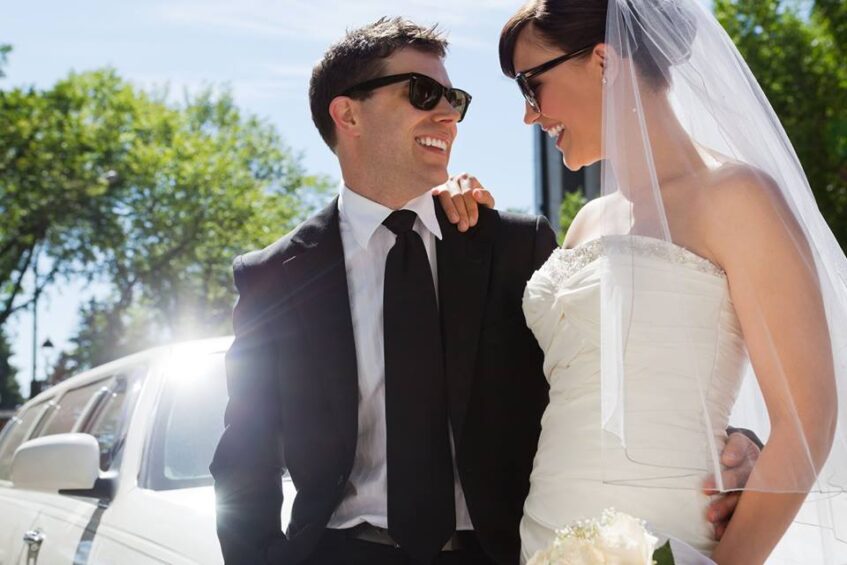 Celebrating a wedding outside is always amazing, and sunglasses can add an extra element of sophistication for guests. Not to mention, having them available will be essential on sunny days as no one wants to squint through the entire ceremony! Sunglasses pair perfectly with formal suits or dresses; they work in harmony with any ensemble. Plus, your outdoor wedding photos are sure to look even more stylish with everyone wearing their shades.
So, who is able to don sunglasses at your nuptials? The prime contender for this would be the bridal party. Wearing sunnies on either the bride or groom may send a wrong impression. If any of the two need prescription eyewear, that's sensible; yet sporting shades might be inappropriate for them both. When seeking wedding sunglasses, opt for more subtle unisex styles instead.
10. Shoes
Shoes are a fundamental component of any wedding, as they can make or break your look and comfort level no matter if you're in the bridal party or simply an attendee. Men may have it easy with their footwear choices, but women often take great care when selecting their shoes for the special day. The bride is particularly particular about her style and must be mindful not only of fashion but also functionality! Opting for some comfortable yet chic options will keep everyone looking effortlessly stylish from head to toe all night long.
Selecting the perfect wedding shoes is an absolute must—you will be wearing them all day, after all. To ensure your footwear looks flawless in photos and complements your attire, opt for colors that match or harmonize with both bridesmaids' dresses and groomsmen's pants. Through this unified look of coordinated hues, you'll have a fashion-forward ensemble you can show off at the reception.
We thoughtfully designed these wedding fashion accessories to be affordable, while providing you with a chance of customizing them according to your individual tastes and desires. With items such as lapel pins, bracelets and brooches come to the assurance that they can still be worn for other occasions even after your big day is done! In addition, several of these pieces serve as security tools in order to prevent any unwelcome gatecrashers from crashing the party. Let yourself explore all sorts of creative ways how to utilize our cutting-edge wedding fashion accessories – it may just surprise you what kind of invaluable help they can provide.