This Valentine's Day, the perfect gift for your love can be a pink gemstone jewelry. It is a symbol of affection and unconditional love that your beau would surely love.
This article highlights why you can give this masterpiece to your beloved. You can buy anything from elegant necklaces to earrings; a piece of pink gemstone jewelry will dazzle your partner in every form. You can take a look at the collection of pink diamonds by Leibish while shortlisting the one for your love.
The specially curated pink diamonds of the Argyle mines make the collection a unique choice for everyone. Every stone has a unique identity and appeal that will surely grab the attention of everyone around.
The Fascinating Brilliance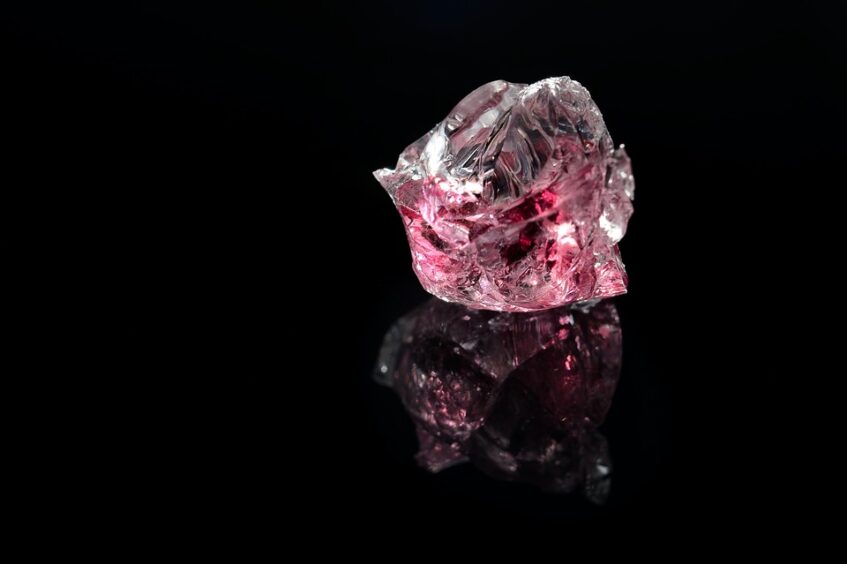 One of the most valuable gemstones in the world, pink diamonds are precious and heart-stoppingly beautiful. You cannot think of a more romantic gift. The below list has some of the rare and mysterious stones that you can have to celebrate this day of love.
Spectacular earrings that have inspiration from the Royal Ballet are a thing of beauty and a treasure to keep. These are not only romantic but can dazzle everyone as they dance upon your beau's ears.
Are you looking for a ring that will stand out? You can try a cocktail ring in which a vine wraps around the finger with a pink diamond blossoming at the center. Once worn on the finger, it changes the person's look entirely. Options with white diamonds are also there, increasing its brilliance a hundred times.
You can also check cushion-cut white diamond necklaces with pink diamond pavé. Heart-shaped pink diamonds engagement rings with emerald-cut diamonds make them an irresistible beauty. You can have bracelets for everyday wearability too. Even such jewelry can come with a sense of luxury and fine craftsmanship.
People also opt for custom designs reserved for the industry's top-notch clientele. Such demands include incorporating a painting method using Fuschia-pink cataphoresis. It helps make a statement that is bold, modern, and romantic.
The Hollywood Connect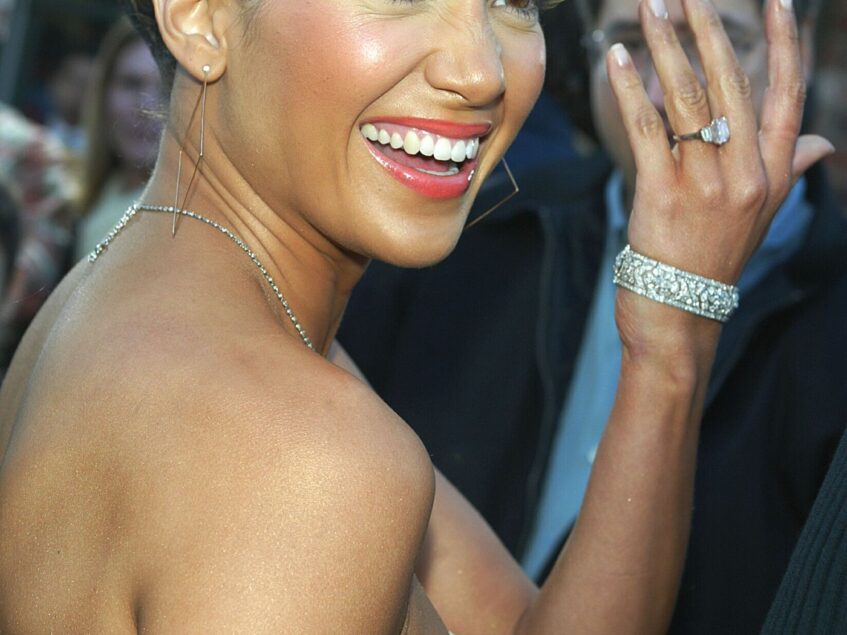 Hollywood has a tremendous influence on jewelry fashion. The market gets eloquent trendsetters and trendiest fashion trends in jewelry from Hollywood. The popularity of pink diamonds for jewelry is due to Hollywood to a great extent.
Celebrities often give pink Diamond rings to celebrate their love. A famous personality who flaunts her pink diamond ring is Jennifer Lopez. The 6.1 carats dazzling pink diamond engagement ring valued at $ 12 million in J. Lo's collection is a gift from Ben Affleck.
There are numerous options available when it comes to pink diamond engagement rings, but the diamond may appear fainter in color in most of them. A pristine and intense pink-colored diamond engagement ring, like the one worn by Blake Lively, will come at a steep price.
The Rare Masterpiece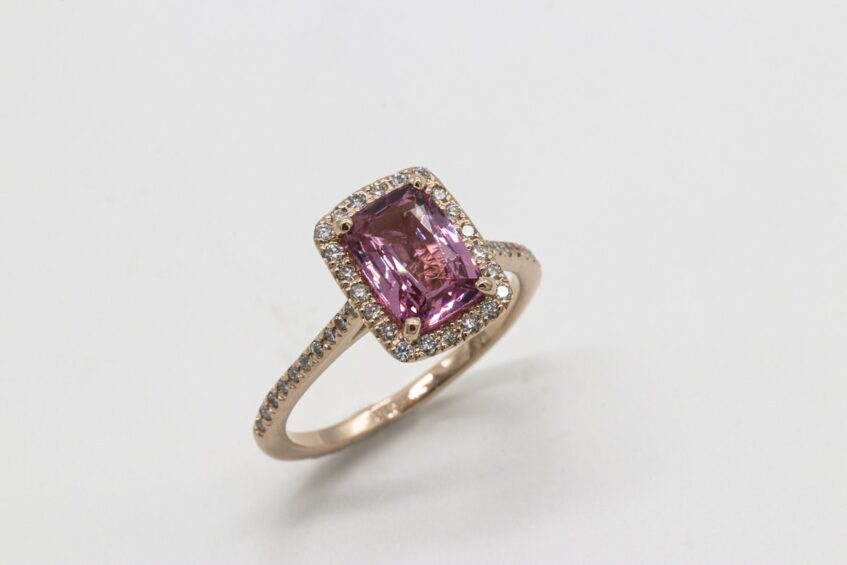 Apart from being exquisite and tempting, pink diamonds are also one of the rarest in the world. What makes it more special is its occurrence and helps to alleviate its popularity among jewelry lovers.
The bewildering hue and rarity of natural pink are what makes it mysterious. Its color and geometric shape attract collectors and investors alike.
Undeniable exquisiteness and extreme rarity lead to the higher valuation of pink diamonds. Once the preferred choice of the Royals, pink diamonds are worth millions per carat in the market today. There is a limited supply of bright colors and larger carats.
Pink Diamonds are twenty times costlier than their white counterparts.  Their rare occurrence makes them a unique gemstone to treasure. Although Argyle mines provide 90% of the world's total pink diamonds, that number is only 1% of its total output. An average of 1 carat of Pink diamond is available for sale out of every million rough diamonds mined every year.
Not All Are Equal
If you refer to the color scale, you will find that the pink diamonds have a wide range. It ranges across red, purplish-pink, blue-violet, pink, pink champagne, and pink rose. The most expensive one is purplish pink followed by the pink and pink rose ones. Diamonds get an intense and striking appearance with a purplish undertone.
The price of the diamond increases with vivid color. It means that the more vivid the color of the diamond you select, the higher will be its market value. Therefore, a fancy vivid pink with a pure deep pink hue is more costly than fancy pink or fancy light pink diamond.
Popular Settings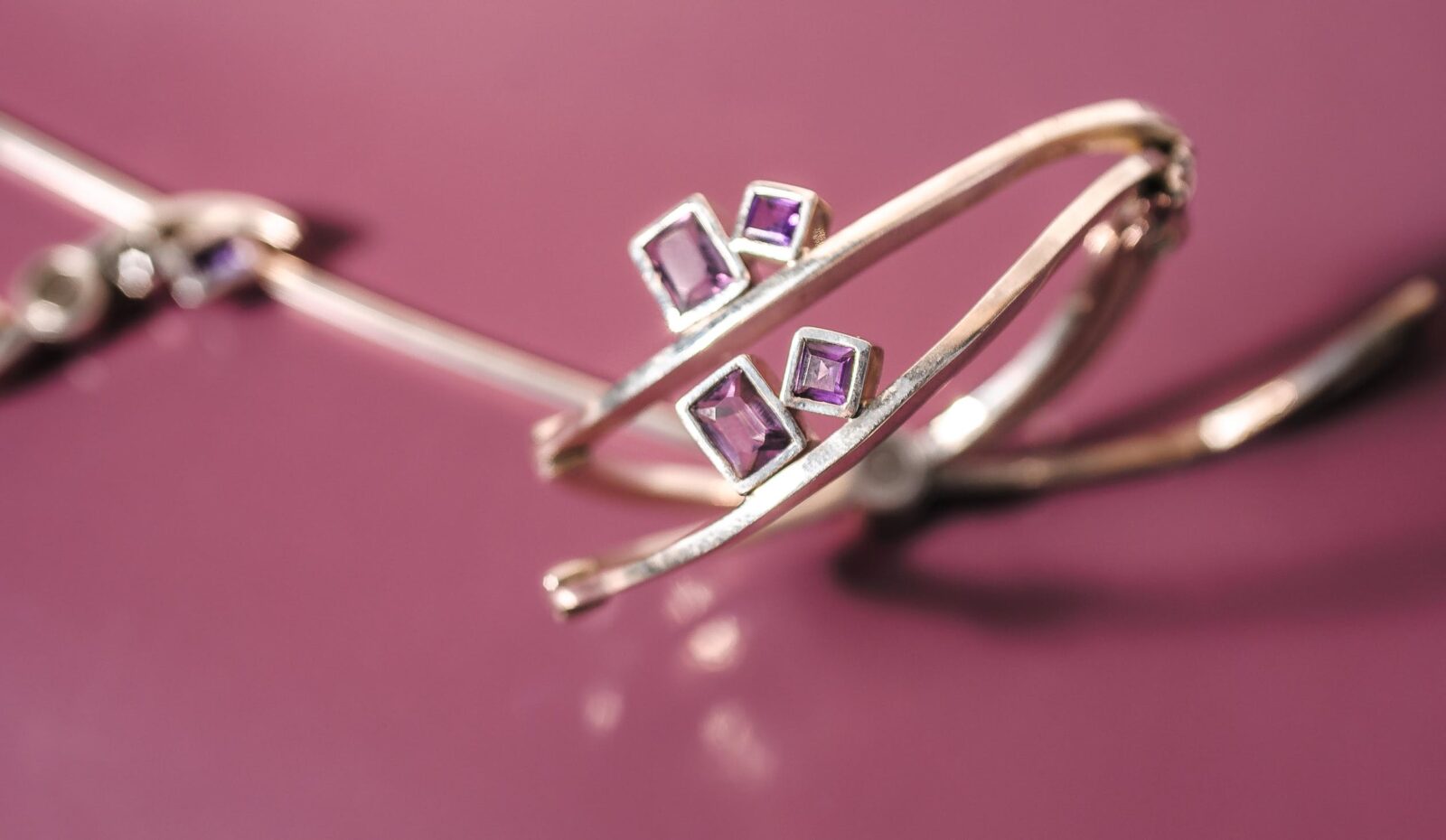 The eye-catching color of pink diamonds makes them an exquisite choice for rings. You can have an economical option by choosing to customize your engagement ring. You can achieve this by compromising on the size of this rare pink gem and including smaller diamonds in your design.
The pink diamonds that are available in the market have a smaller carat. Therefore, the pink diamond ring with other diamond settings is in demand. If you choose the right balance between your diamond setting, you will surely slay the market. You can have one of the three-ring types that are in demand. These are namely, three-stone setting, halo setting, and the double halo setting.
In the three-stone setting, you can achieve a bigger-size impression with the sparkle by pairing it with side stones. It is particularly beneficial when your pink diamond is 0.5 carats or lesser.
The brilliance of your pink diamond can become three-fold with a halo setting. You can elevate the scale and color appearance of the pink diamond by placing tiny ones around it. The halo effect can become multifold with a second layer, turning into a double halo setting. Such a setting will help get your stone all the attention it deserves.
Therefore, as you can see, gifting a pink diamond ring can be a treasure that your beau will not only find romantic but attractive too. Experts share a little secret. According to them, adding a second layer of smaller stones to your ring will enhance the beauty of the pink diamond.