Weddings can be exhausting, especially when it comes to making sure all your loved ones are free on the day you chose. Our friends and siblings, without whom we can't even imagine our wedding day, may find it impossible to attend.
And even if they have time, they may not have health. Most of the time, grandparents are the ones who are unable to make it to the wedding. But having them on our special day is a must, no?
But how to involve them without disturbing their schedule and rest? Live streaming the wedding might be the answer. There is a lot less hustle involved in live streaming. All you need is a good camera that can capture all the right angles and a strong and reliable internet connection, both at the venue and with the ones who will be watching.
Mediacom, for example, takes pride in the fact that its fast services will make it seem like your loved ones are present with you even if they are just watching through a screen. Learn more about Mediacom's fast-speed internet plans and their pocket-friendly prices by contacting Mediacom customer service right away.
Here are some benefits of live streaming your wedding.
It Costs Less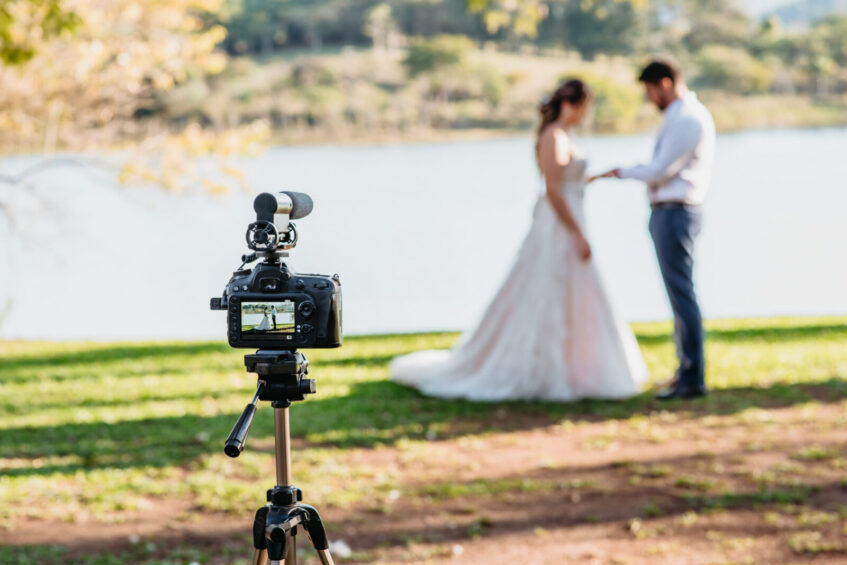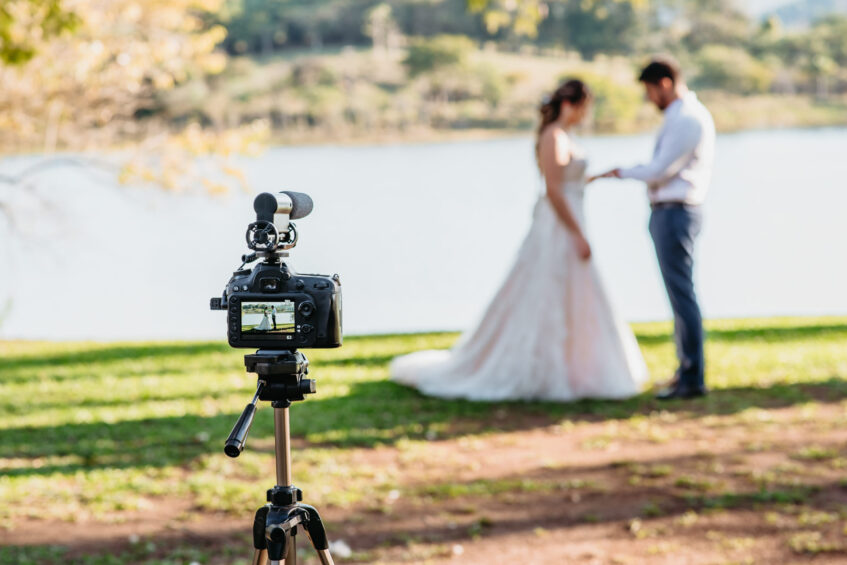 If you're on a budget, inviting fewer guests would be a solution. But ticking off people from your important day also doesn't feel right. This is where live streaming of weddings can be extremely beneficial. Compare yourself, what costs less, inviting guests or live streaming the day? You have your answer.
Inviting people means paying more per head, paying for more food, and booking a bigger venue. Live streaming cuts all these costs. And if you've chosen platforms like Facebook for the live stream, you can save even more as it is free. Now, if the platform is free you may like to spend a little on equipment so that your loved ones get to watch HD stream.
A Chance on an Intimate Wedding
It is a big dilemma for brides and grooms to decide whether to have a large wedding or an intimate one. Most people want to opt for a nice little ceremony with only very close friends and relatives around. But that distant aunt and uncle did invite you to theirs, what to do about them now?
The simple answer is live stream the wedding. You can choose who can get access to the live stream so even virtually, only those can watch whom you choose. The idea of being intimate won't be eliminated even on the live stream. So now you know what to do when you have a large social circle but want your special day to be of utmost personal, just send them the link!
An Additional Wedding Video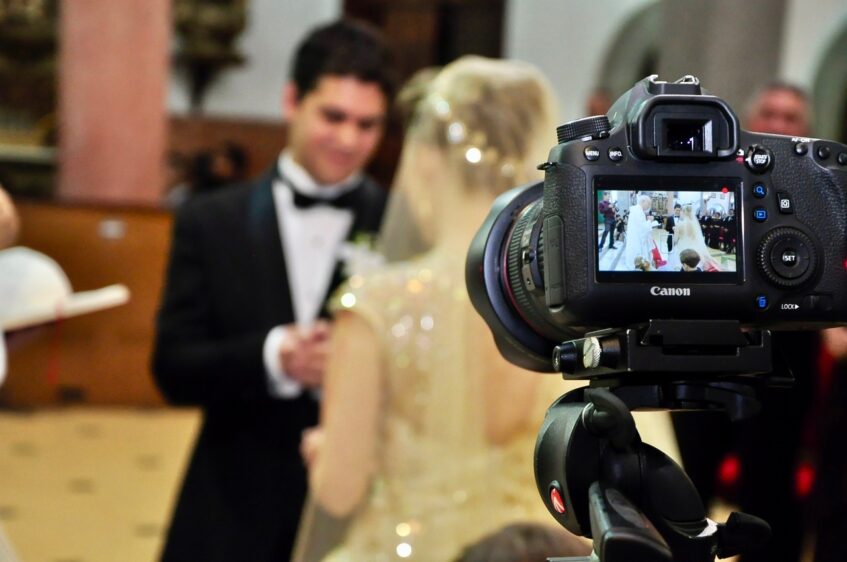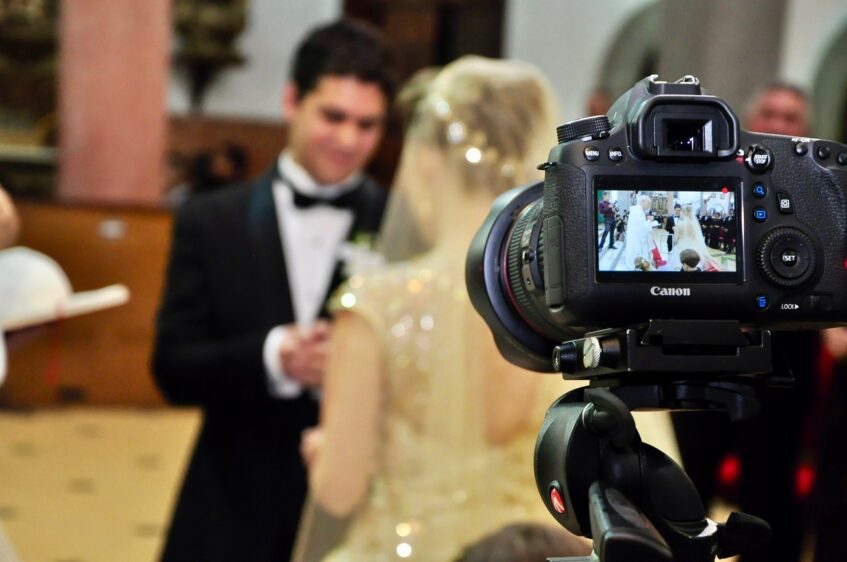 Now, this is amazing, isn't it? While you will have a videographer at the venue that will capture all the important moments, there can be another video of the event. While there will only be one angle of this video, still, something is better than nothing. Videographers may take weeks to deliver the final edited content. While the live stream video can be downloaded immediately after the stream is finished.
On many platforms, you can even view the video from multiple angles right on the day of the wedding with the layout feature. You can relive all the fun and happy moments the very next day. And if you opt for the feature of having the virtual guests show their side as well, you can watch the happiness on their faces as well.
Replay the Video
Now consider this chance as well. Your loved ones might not be able to make it to the wedding, so you arrange a live stream for them. But what if their schedule is so busy that they can't even be there for the live stream? After all, the stream will go on for a few hours and they may not be able to make time for that as well.
Live streaming videos on platforms like Facebook have the option of being saved and watched later. The moment the stream ends, the video can be saved or hit the button to watch later. The platform will save the video and it can be watched later when there is time.
Destination Wedding without a Worry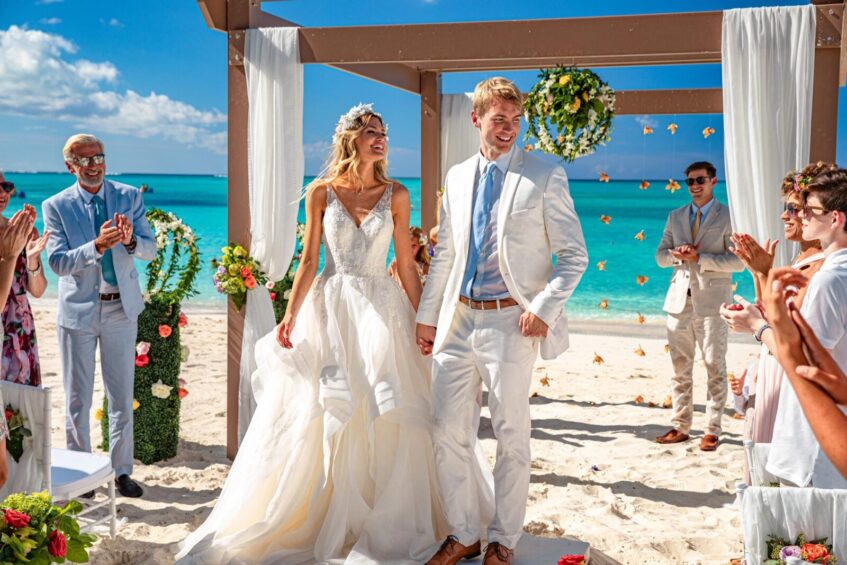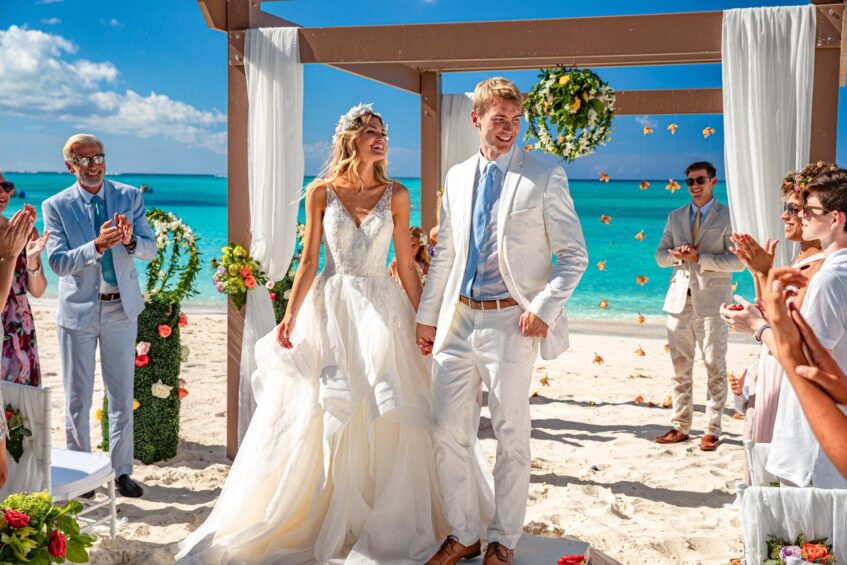 So many times, couples have to opt out of destination weddings because their guests can't travel. According to statistics, 20-30% of guests won't attend a destination wedding. But it is the ultimate dream of many. You should not have to give up on this dream. And when there is this amazing technology of live streaming, you can go ahead and book your wedding anywhere.
The guests who can comfortably travel can come and enjoy. And the ones who can't, can sit in the comfort of their homes, raise their glasses and enjoy the wedding with majestic scenery.
Conclusion
In conclusion, live streaming has become an increasingly popular option for couples who want to share their wedding day with friends and family who cannot be there in person. The benefits of live streaming are numerous, from allowing guests to attend the wedding virtually and saving costs associated with travel and venue, to providing a convenient way for couples to record and preserve their special day.
Live streaming technology has made it possible for couples to share their wedding ceremony, reception, and even pre-wedding festivities with an audience from anywhere in the world. With social media platforms like Facebook and Instagram offering live streaming capabilities, it is easier than ever for couples to broadcast their wedding to loved ones who are unable to attend in person.
In addition, live streaming allows couples to choose their desired location and guest list without worrying about space constraints or costs associated with a larger venue. With a virtual guest list, the couple can invite as many people as they want, and they can even interact with them in real-time through chat or video conferencing features.
Overall, live streaming offers a convenient and cost-effective way to share the joy of a wedding with loved ones who are unable to attend in person. It allows couples to create a unique and memorable experience for their guests, regardless of their location, and offers a way to preserve those memories for years to come. As live streaming technology continues to evolve, it is likely that more couples will opt for this option as a way to make their special day truly unforgettable.