Planning for a union is an exciting yet stressful task that many take on before settling down with a partner. You have to prepare yourself for tons of details and decision-making to create the event of your dreams. Your planning should involve considering the overall theme, guests to invite and where to hold the ceremony and the reception. And as much as possible, we want the venue to be breathtaking and unique, yet still easy on the budget. In this post, we'll share with you why having a yacht wedding could very well give you the best celebration ever. Here are some reasons why:
Unique and Interesting Wedding Ceremony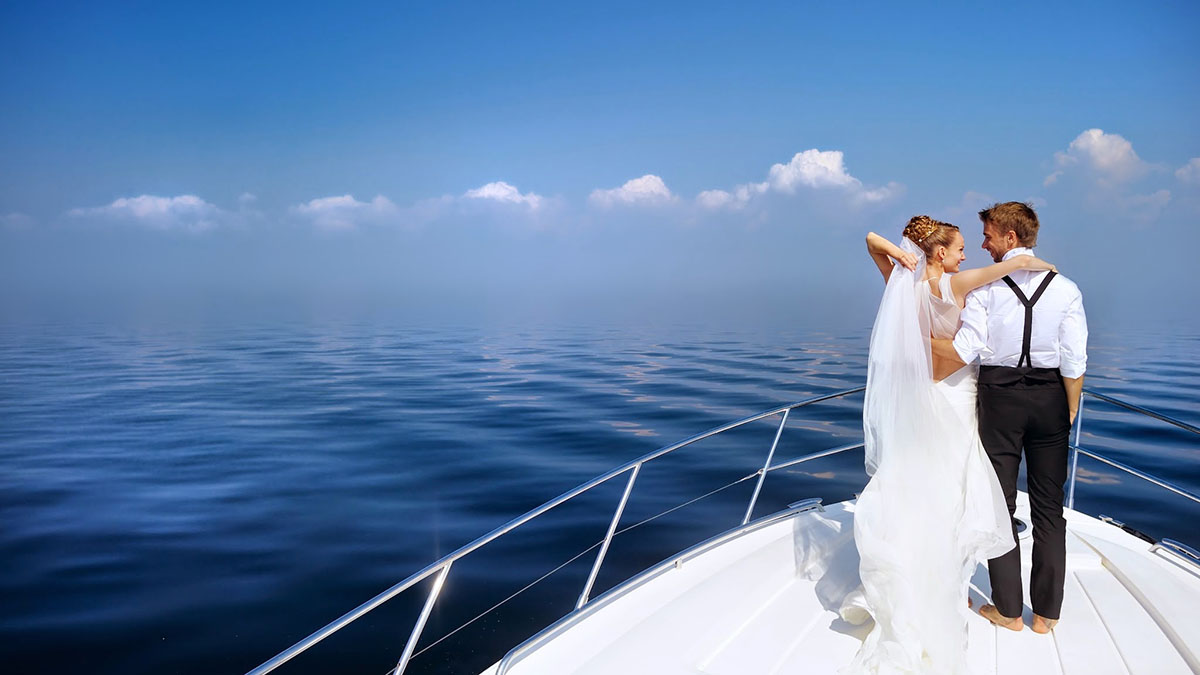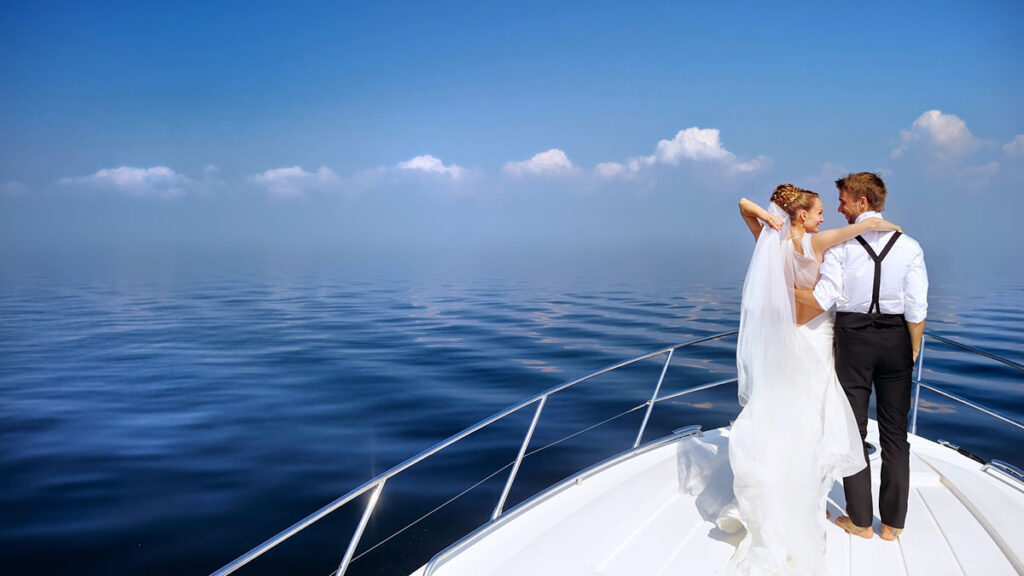 How many of your married friends had their ceremony inside a church or on a beach? Almost all of them? How many of them had their nuptials on a yacht? Can't remember one? Maybe there isn't one. If you want your union to be different and unique from your friends, then you should consider having a yacht wedding.
Solemn and Intimate Gathering
Do you want to make your nuptials free from any spectators who are not part of your entourage? With a yacht wedding, you can make sure that you can say your vows and pour your heart out without having to worry about other people watching you.
Choose Your Own Backdrop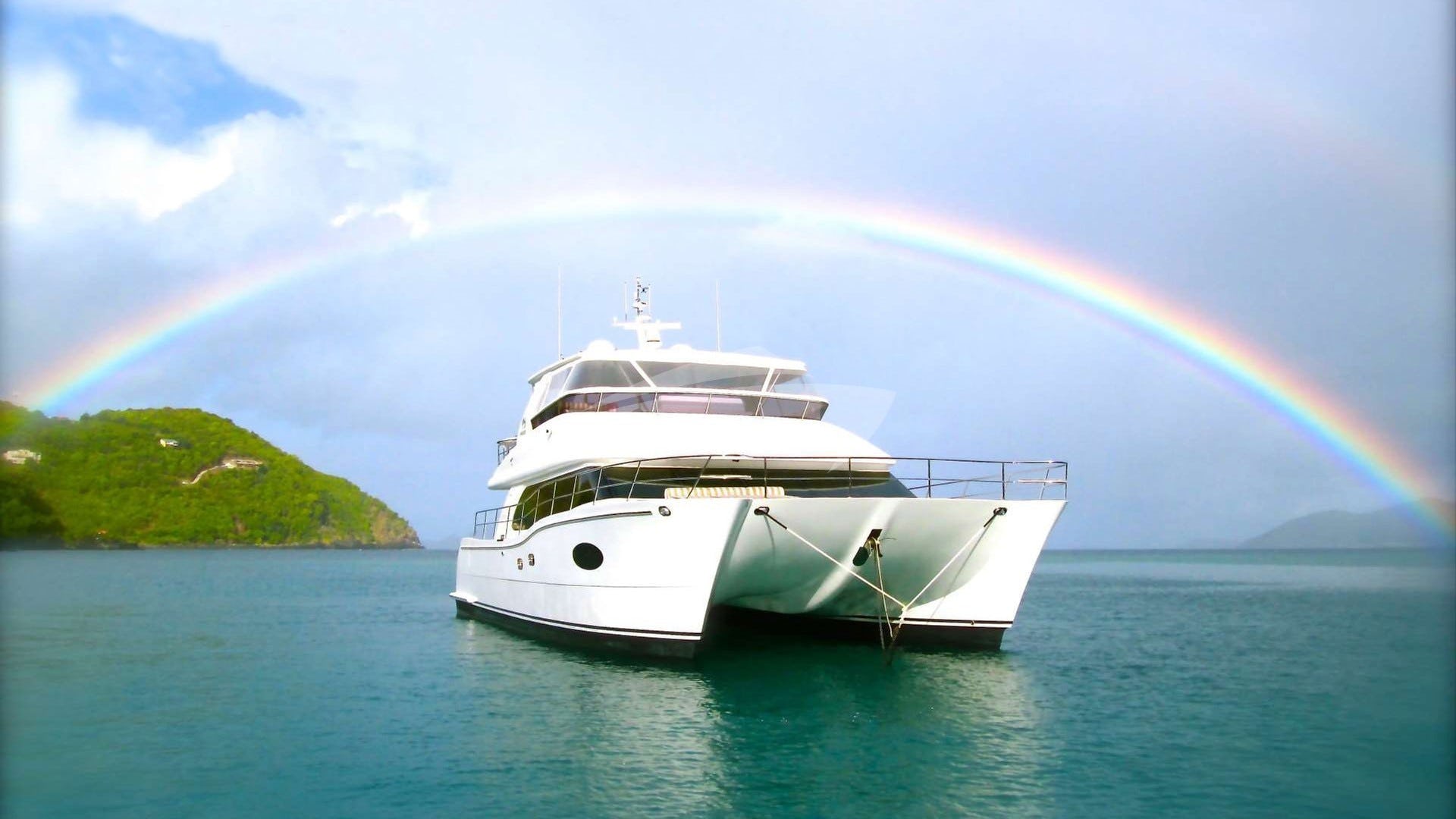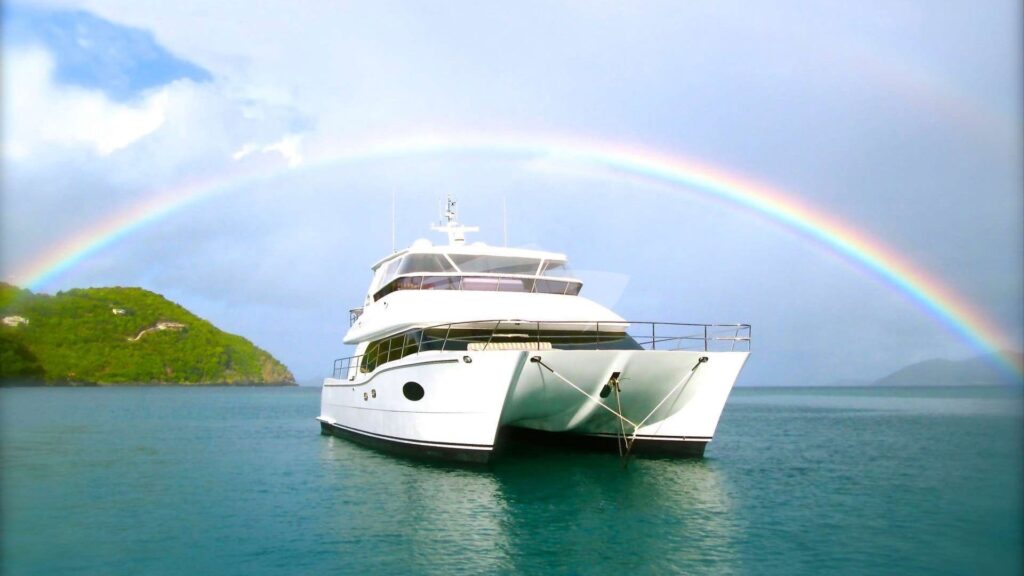 When you choose to have a yacht wedding, you can have any backdrop of your choice. You can opt to have a secluded beach as your venue, or you can also choose a secure and private site where you can dock your yacht. There are tons of drive-on docks like Emerald Landing, where you can have your marriage ceremony without any hitches. A yacht wedding can give you the freedom to choose your view.
Limit Number of Guests
If you want to limit the number of guests present at your ceremony, a yacht wedding will give you just that. You never have to worry about any gate crashers because you have full control of who can board the boat.
Experience Luxury Without the Added Cost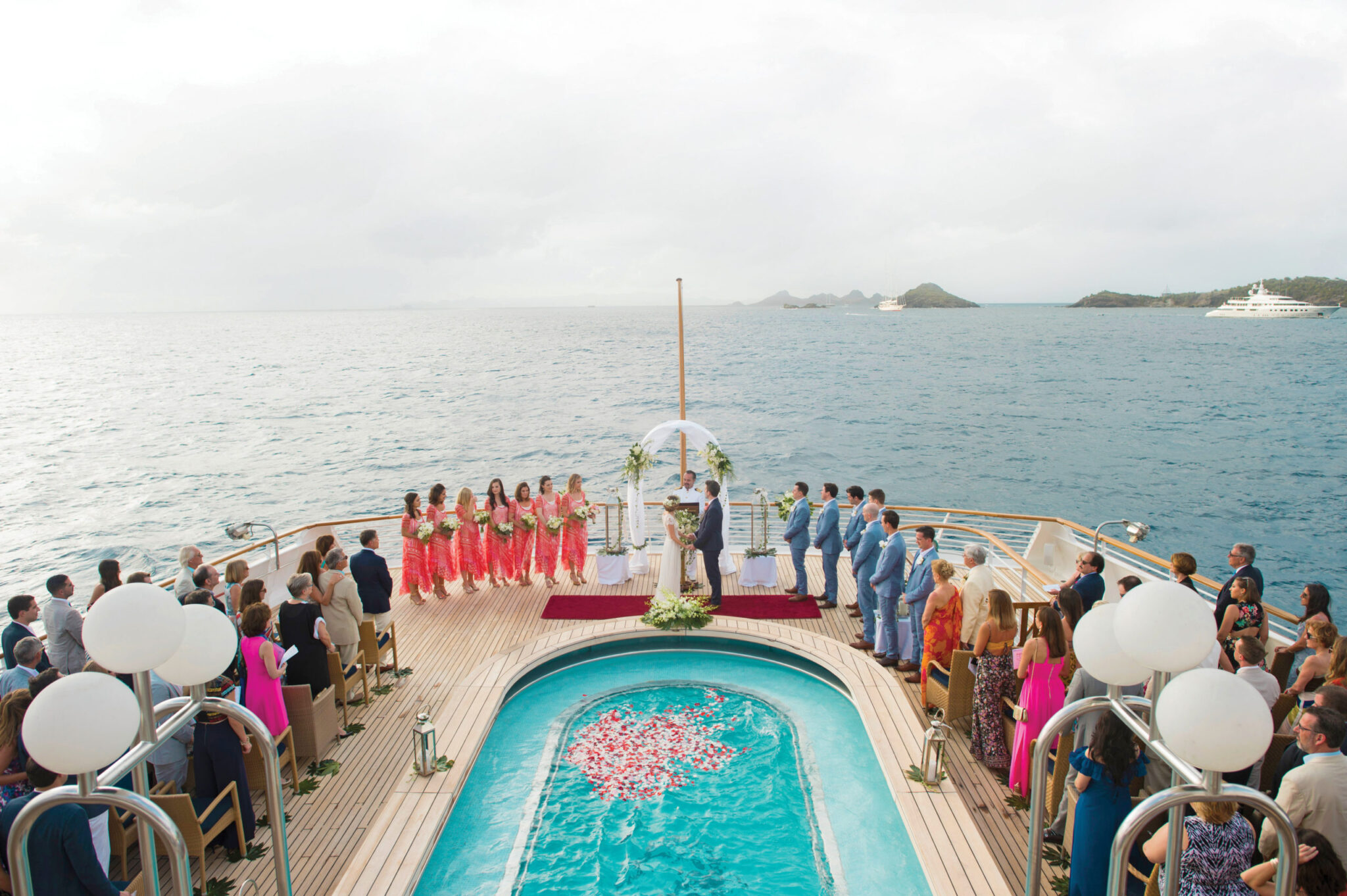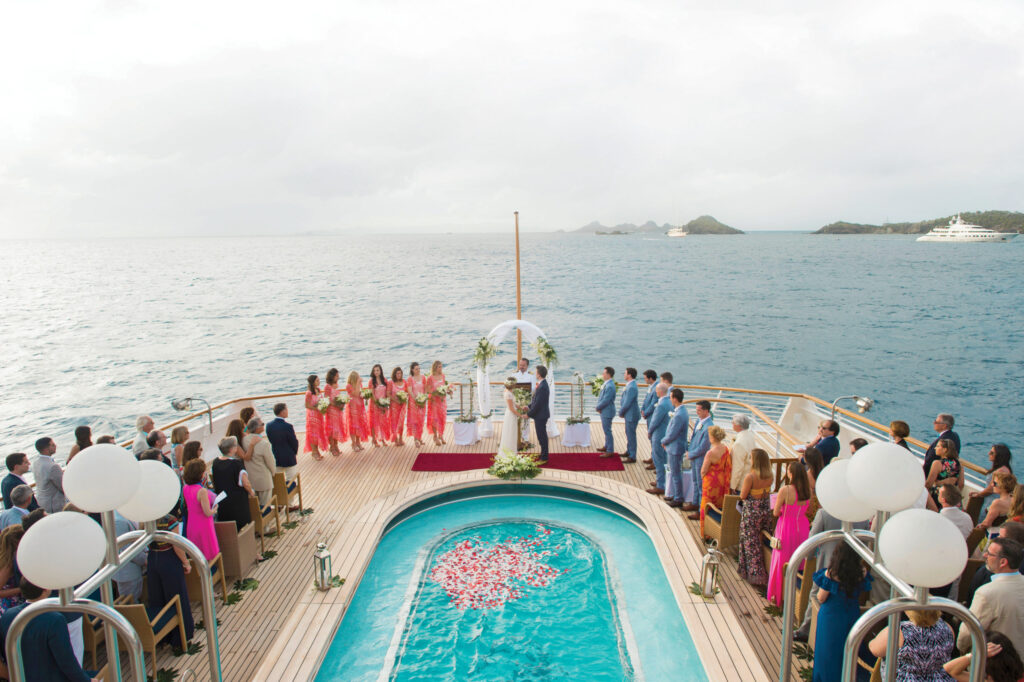 One of the best things about having a yacht wedding is that aside from the food and the alcohol, you, your partner, and your guests will also enjoy all the luxury without the added cost of a usual luxurious rite. You can enjoy the fantastic views of the waters and the tall mountains. You can also indulge in beautiful sunset views as you say your vows.
Flexible Wedding Packages
Having a yacht wedding can be very affordable. You can choose from a wide variety of packages. Some services offer complete nuptial packages where you don't have to worry about anything else except to show up during your event. If you have a catering service that you prefer, you can choose to book the yacht for your venue and choose a different supplier for your other needs. A yacht wedding is a surefire way of saving tons of dollars because you only have to pay for one venue for your ceremony and reception. You can have your very own dance floor right in the middle of the yacht. You don't have to worry about going to and from your wedding venue to the reception.
Cruise Your Wedding Away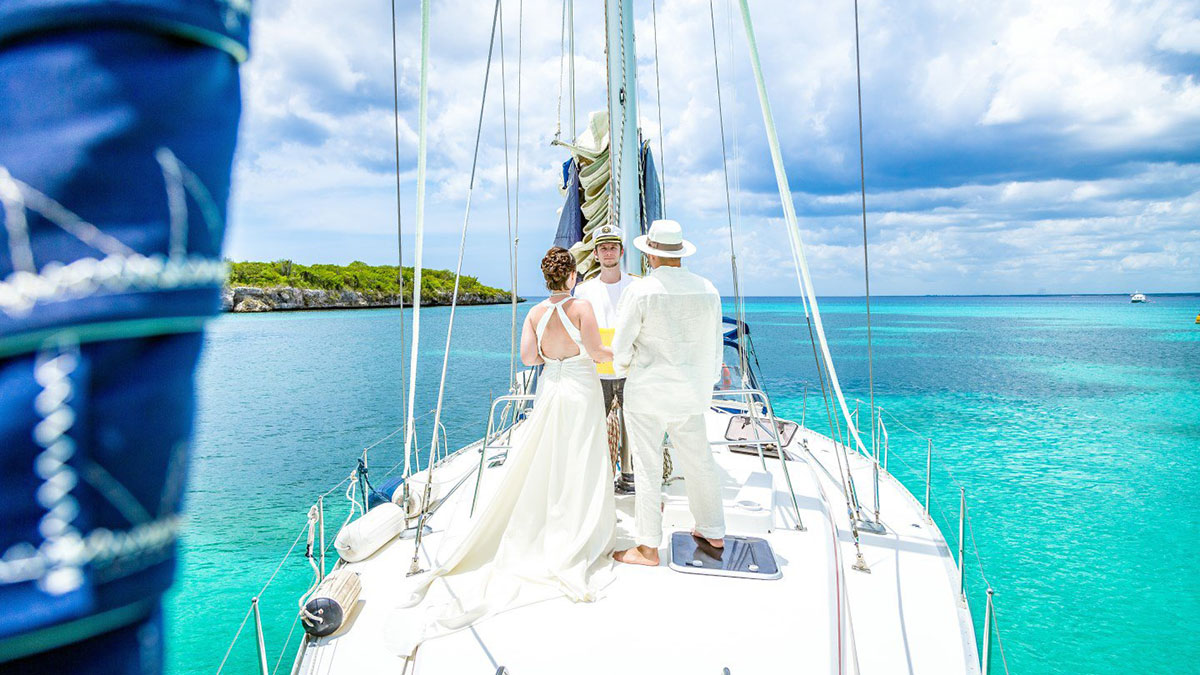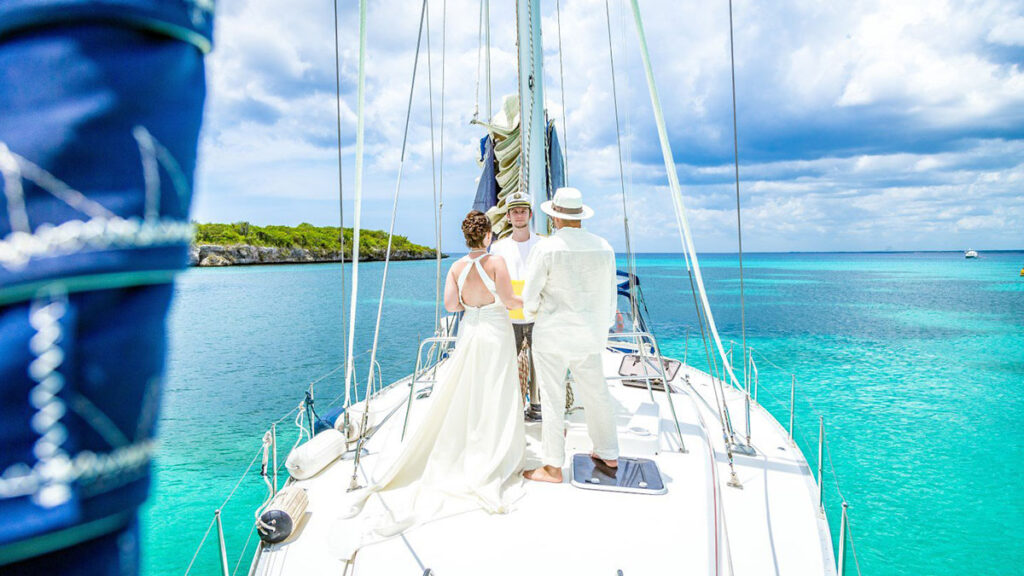 You can say your vows while your yacht is cruising. This way, you can enjoy many different sights for your marriage ceremony. You can even make your own itinerary where your ship would dock and sail away. However, for this, we suggest working with an experienced captain since they are likely to know the best and most romantic spots for a union of hearts.
Customize All You Want
In general, most yachts used for such celebrations are fuss-free when it comes to decorations. The only thing that you have to worry about is the captain's view when you start cruising on your yacht. But other than that, there are no limitations on how you can decorate the yacht for your special day. With a boat, the possibilities are endless. You can live out your nautical dreams or go for a boho-chic design. You can even match it with your wedding dress.
Flexible Scheduling Options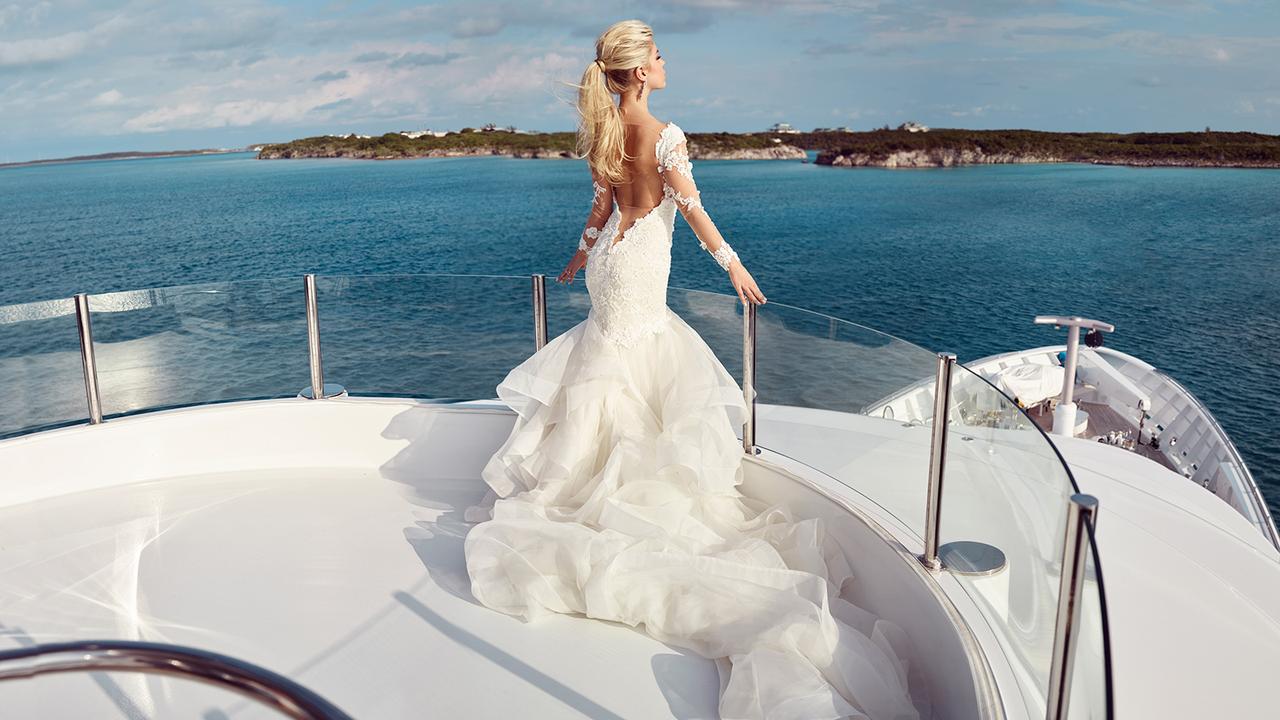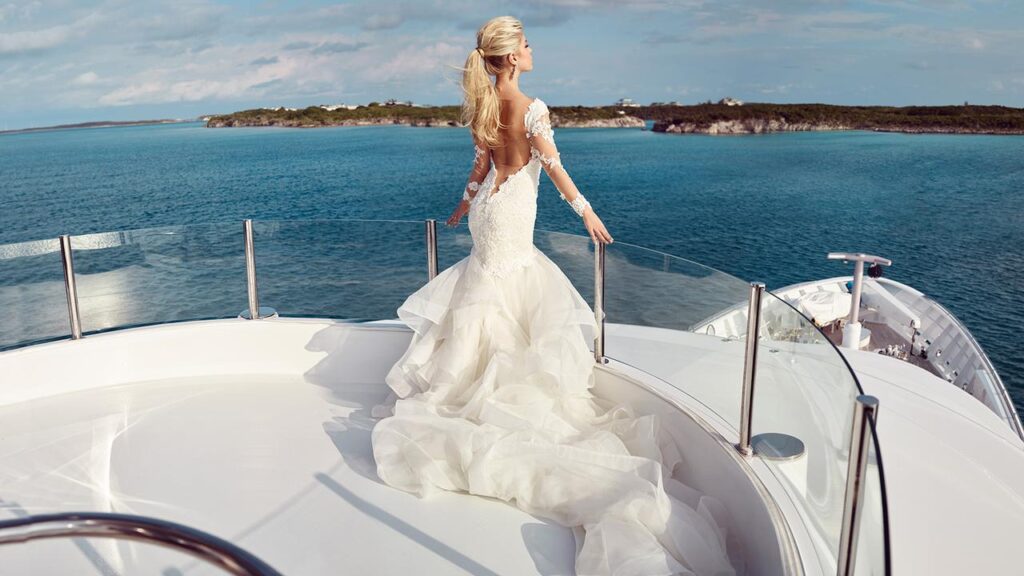 One of the major advantages of having a yacht ceremony is having a flexible schedule. You can be running late due to changes in flight schedule, and you don't have to worry about moving the time of the ceremony to accommodate last-minute changes. Compared with hotel bookings, you don't have to worry about paying your bills for the time that you haven't used yet.
No Limit On Fun
When you want to remember your party as the one who sets the bar higher, then having a yacht wedding should be your top choice. You can party all you want without having to worry about being a nuisance to other people around your party venue. You can even have other activities that would prevent your guests from being bored. If your guests are up for it, you can also have jet skis as part of your after-party.
Picture-Perfect Venue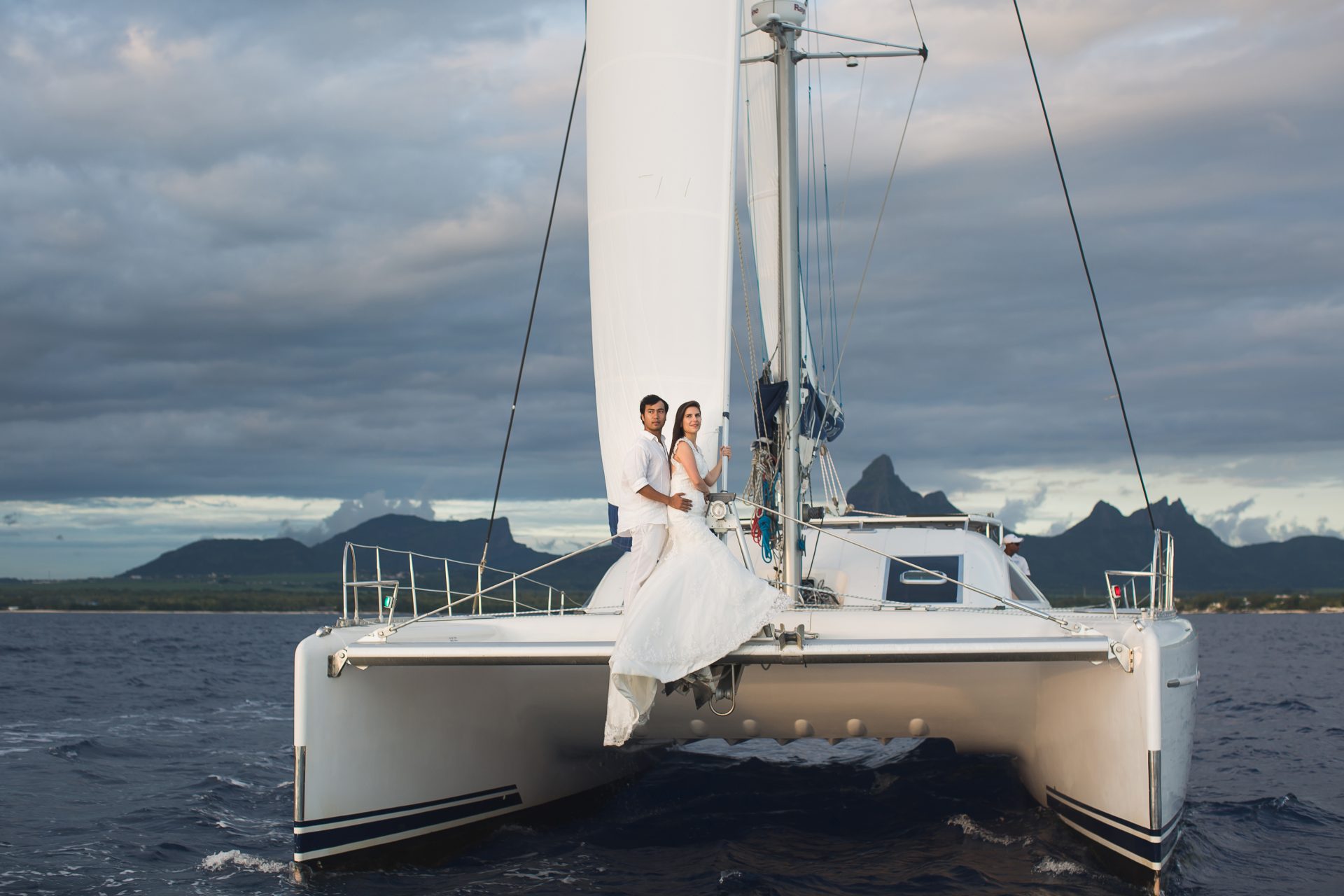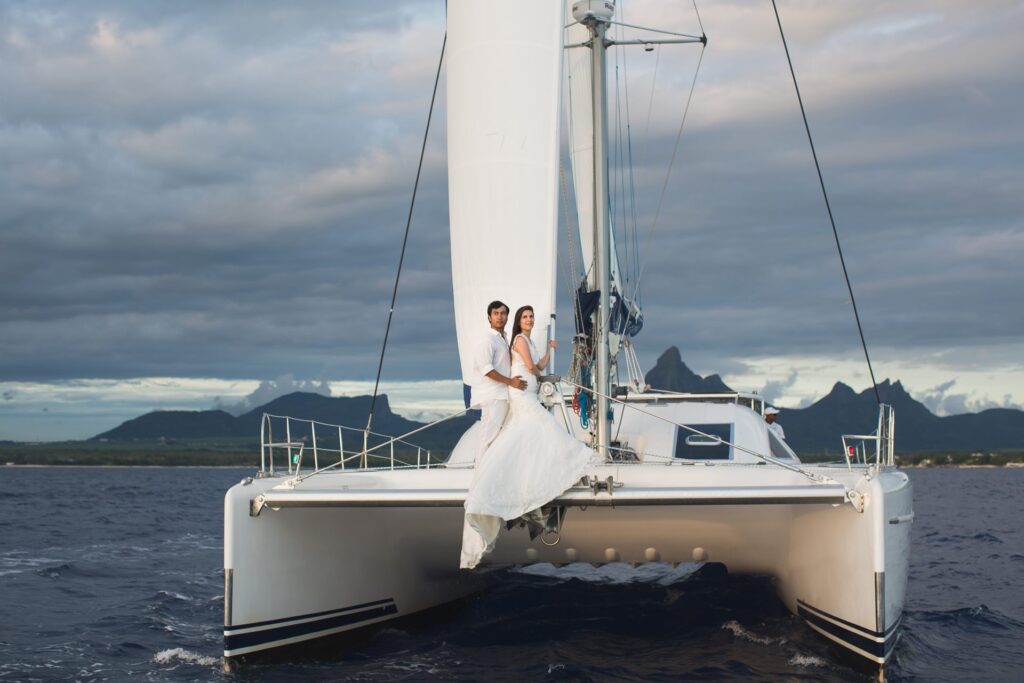 A yacht wedding would be Instagram-worthy. You can ask your friends to upload their captured pictures and share them on Facebook or Instagram and let the world know just how amazing your nuptials is. Just imagine having a sunset as you say your vows and your photographer would be able to capture every scene. You can have these printed, and it would be easy for you to reminisce about all these beautiful memories.
One for the Books
Your yacht wedding would surely be one for the books. In fact, it would be an affair to remember – you and your partner dancing under the stars, with the crashing of the waves serenading you. Truly unforgettable, right?
Are you now convinced of having a yacht wedding? Call your event planner and start looking for a yacht that you can rent out to serve as your venue. Let the planning begin. This moment is the start of a new life with your partner. Let it start with your dream yacht wedding.