If you're obsessed with decoration and your big day is approaching, grab this chance and adorn the day with aesthetically pleasing neon lights. The wedding neon sign is undoubtedly the most significant addition to your venue, letting everyone fall in love, happiness, and excitement. Then, what are you waiting for? Act now and let it do wonders for you and your soon-to-be spouse.
1. Happily Ever After LED Wedding Neon Sign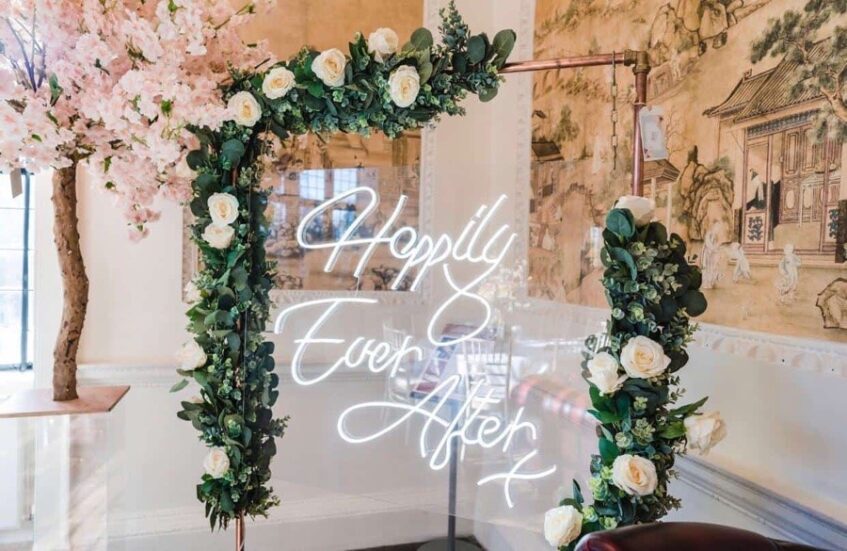 With the help of music, excellent beverages, and brightly-lit lights, you can take your big day to the next level. You can do it even better with an all-in-one wedding neon sign. Beyond its aesthetic, the wedding neon sign is super functional, allowing you to take advantage of it at your leisure.
With the dazzling Happily Ever After wedding neon sign, how can invitees not take gorgeous pictures with the couple? The combination of this wedding neon sign and flower vows will turn the venue into a breathtaking one, helping you to grab attention, greet your guests, and direct them simultaneously.
2. Til Death LED Neon Sign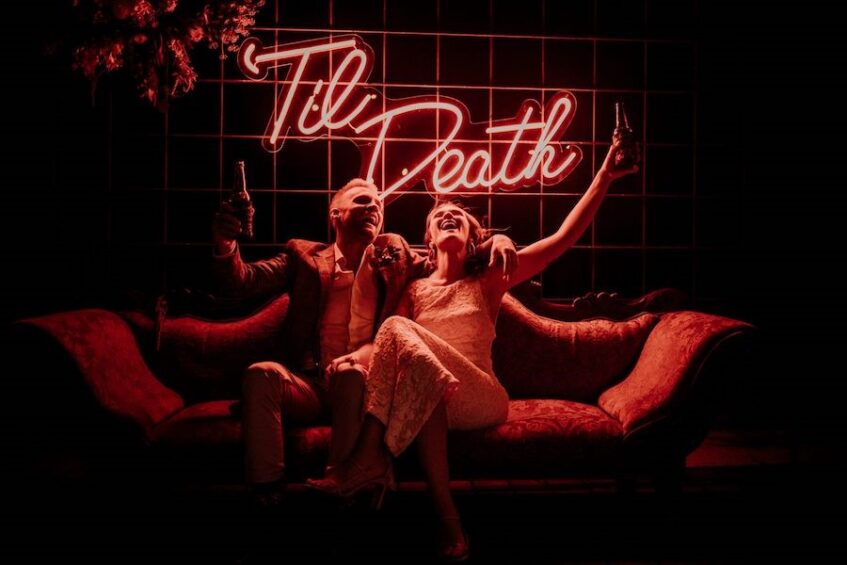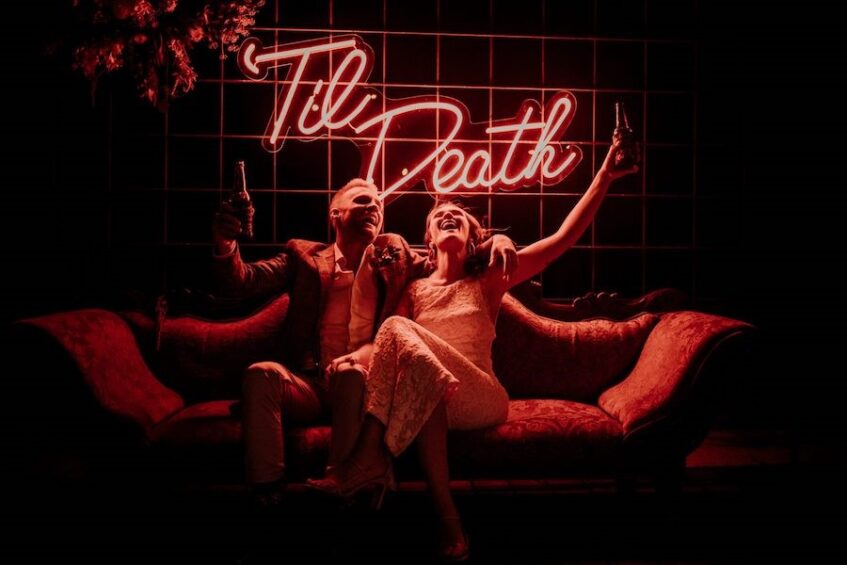 Look at the fiery neon light! This intense shade of red gives off romance, warmth, and merriment. Such a superb wedding photo booth that marks the day perfectly and makes it memorized for a lifetime. You can have the same festive vibe for the day with the help of Zanvis Neon.
Various lighting options are available if the red color doesn't appeal to you. It still looks great if you want to add a spectrum of colors to the sign. Therefore, carefully consider the appearance and atmosphere you want for your day based on your requirements and preferences, and then place an order!
Don't worry that the sign will cost you a fortune. Made with the latest technology, it is super energy-efficient. While switching it on from dusk til dawn, you only spend about 20 cents. What a fantastic deal that no one should pass up on their special day! Besides, it can be a precious keepsake and a decorative item for a homey space. So, when the day is over, bring it home and hang it anywhere you want to highlight and add ambiance.
3. Let's Party Neon Sign For Wedding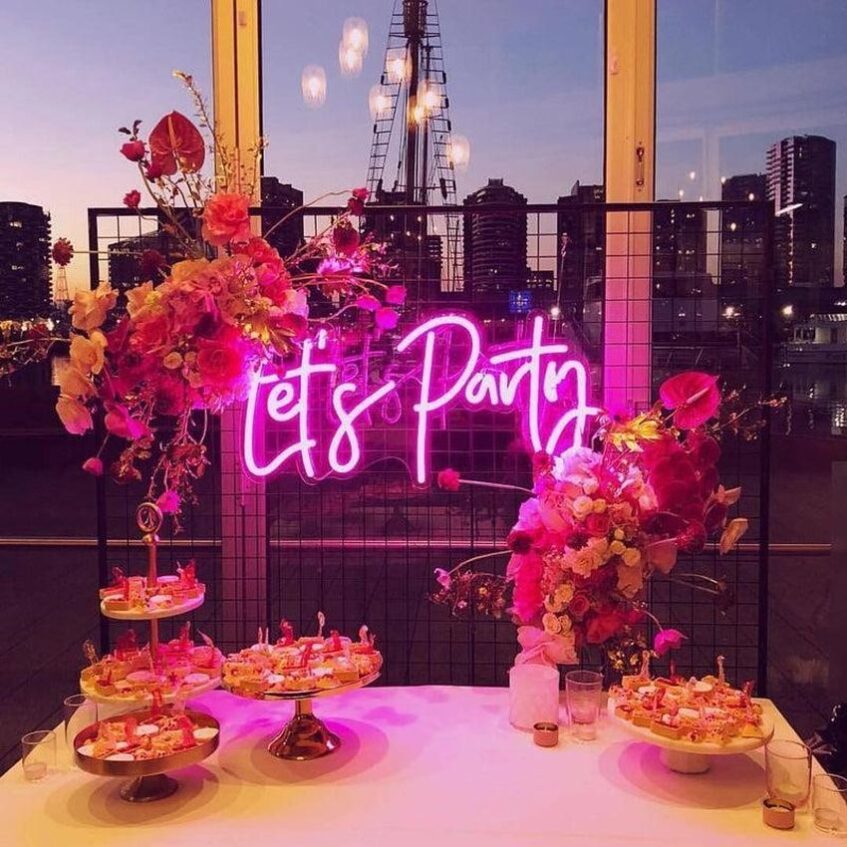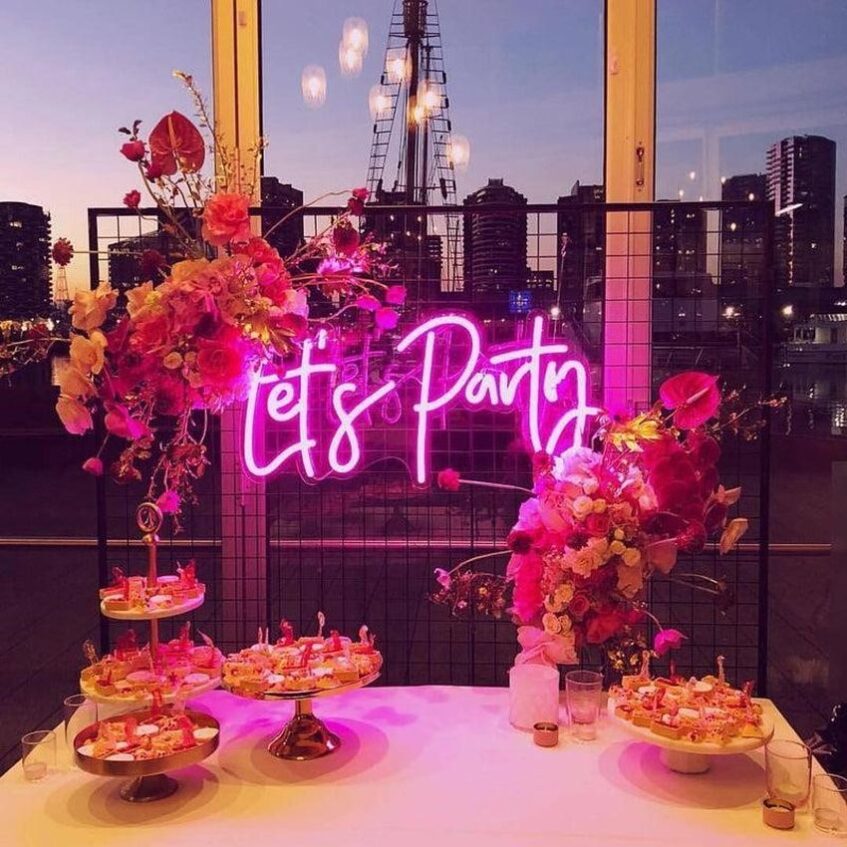 Let the wedding neon sign help you if you're worried about taking care of all your guests. With the Let's Party Neon Sign, you can point your guests to the table party, fascinate them to raise a toast, and allow everyone to enjoy the day. Additionally, it can be used as a sole source of illumination, illuminating the entire area and fostering a festive atmosphere that makes the party enjoyable for everyone.
The Let's Party neon sign looks fantastic anywhere in your wedding venue. If you want to create a dynamic vibe and vibrant atmosphere, let's display it at the cocktail bar, above the dessert table, and so on. Additionally, it is fantastic for the dance floor, where the great melodies lift upbeat moods and encourage everyone to move.
4. Surname Wedding Neon Sign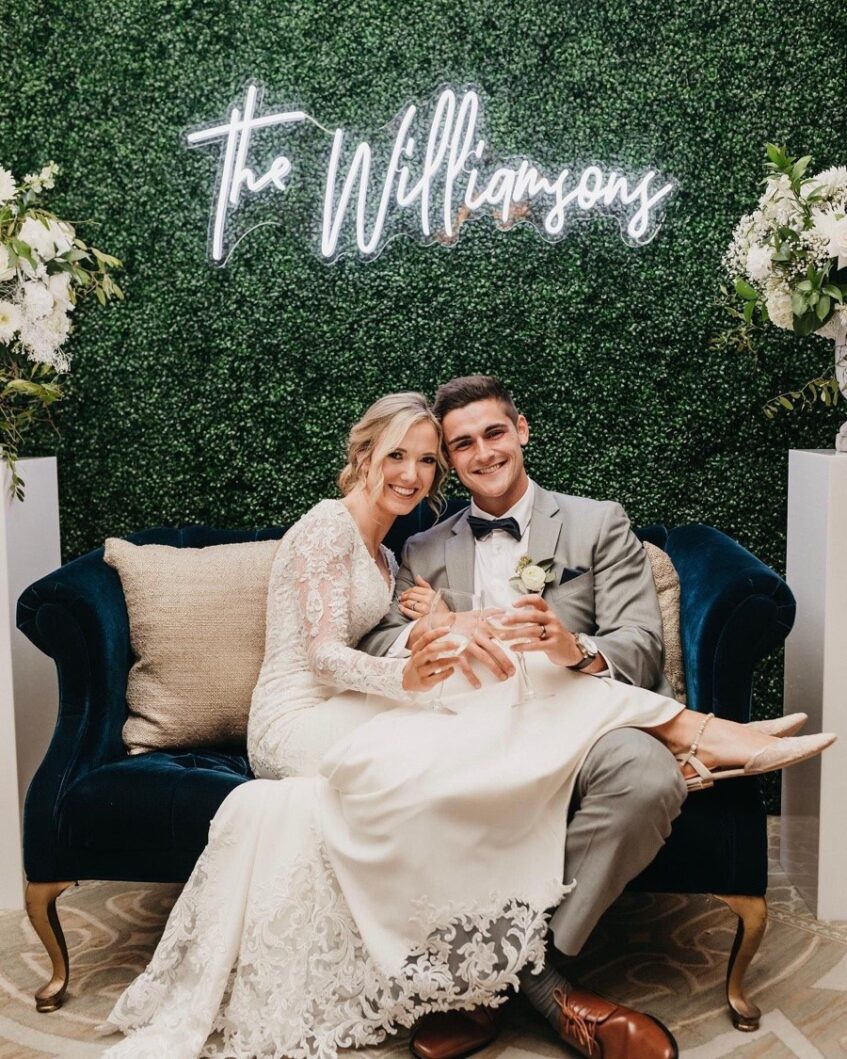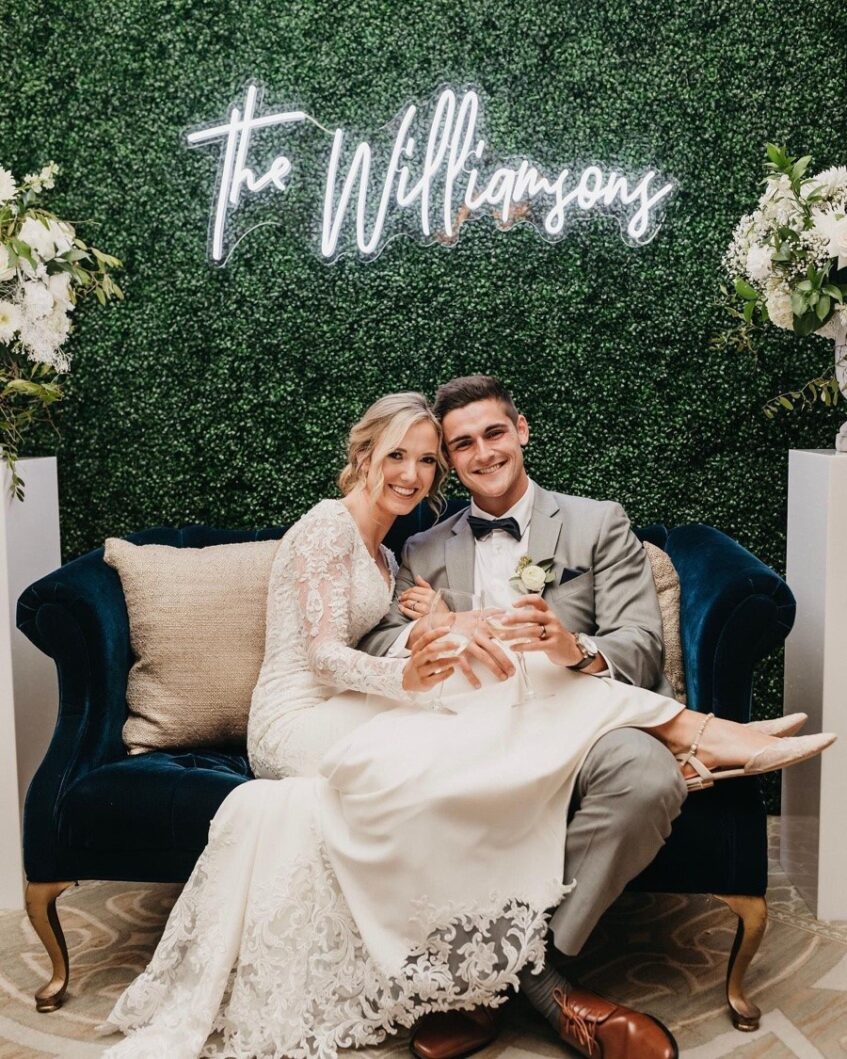 A great way to personalize your wedding reception and set it apart is by bringing a surname wedding neon sign into the venue. It will let your guests know this is where you're holding the party. Also, it might help you to have a beautiful photo booth. If you don't believe it, take a look right below!
5. An initial + initial Custom Wedding LED Neon Sign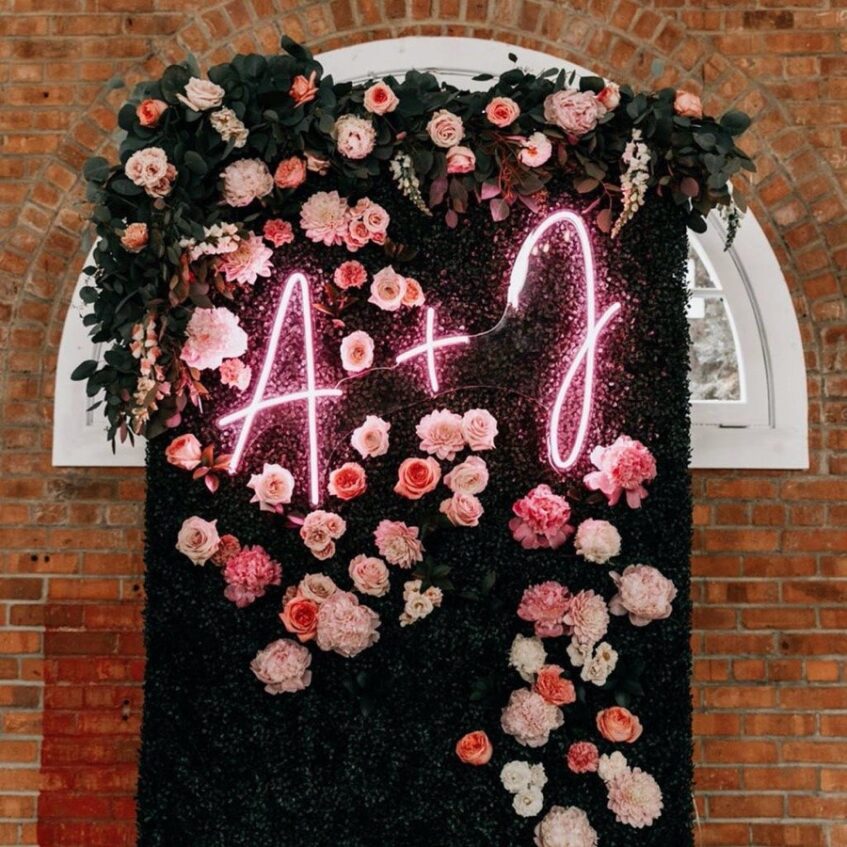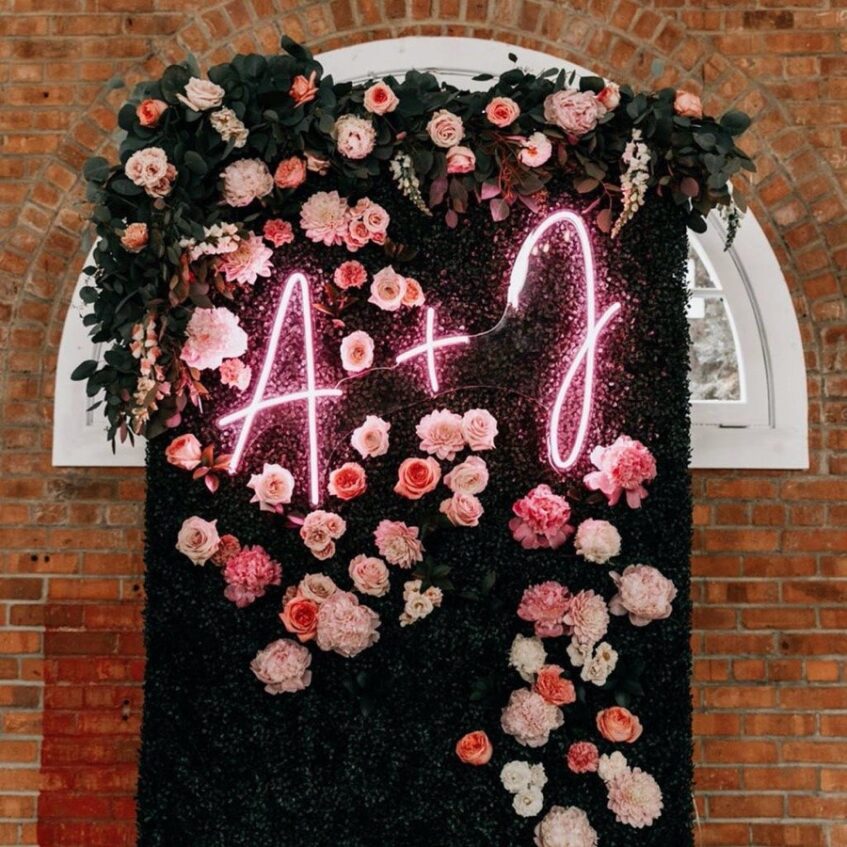 Another pleasant personalized neon sign is an initial wedding neon sign. Unlike the traditional gas neon, we ensure you can put anything you are fond of on the acrylic artboard, not only the letters but also the special characters. When it comes to wedding neon signs, there're some famous ideas that serve your senses, delight the eyes, and entertain you to the full.
This great design will serve as inspiration. If it's not your thing, don't worry. There are a ton of great options that you can freely opt for. Jot down anything you can imagine and let our creative designer bring it into reality for you within a few days.
6. Better Together LED Neon Sign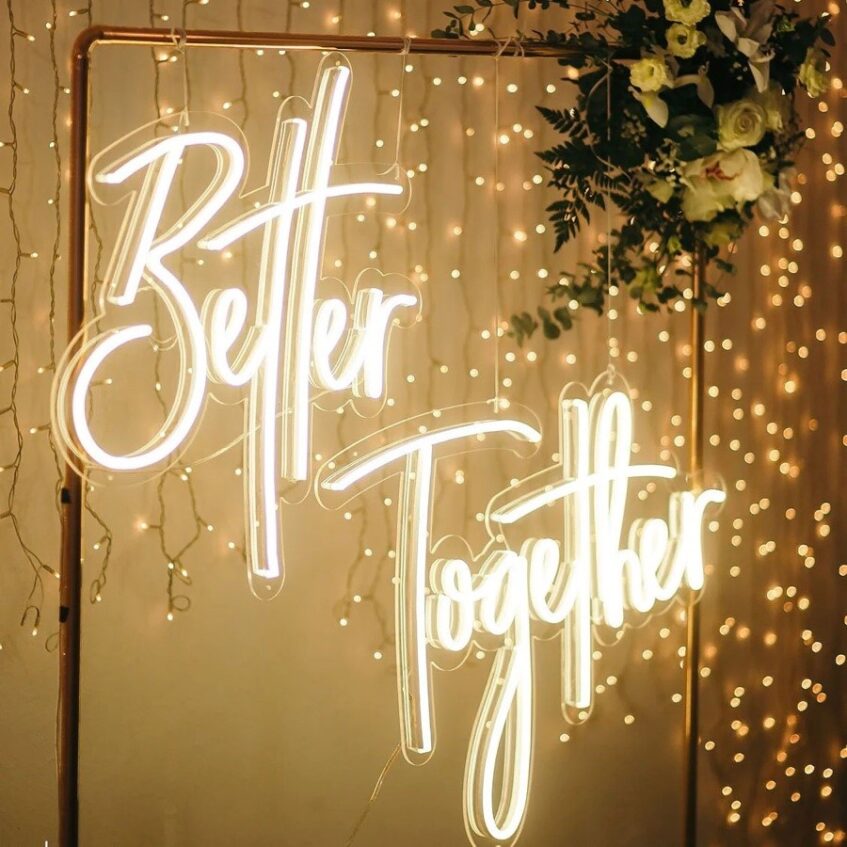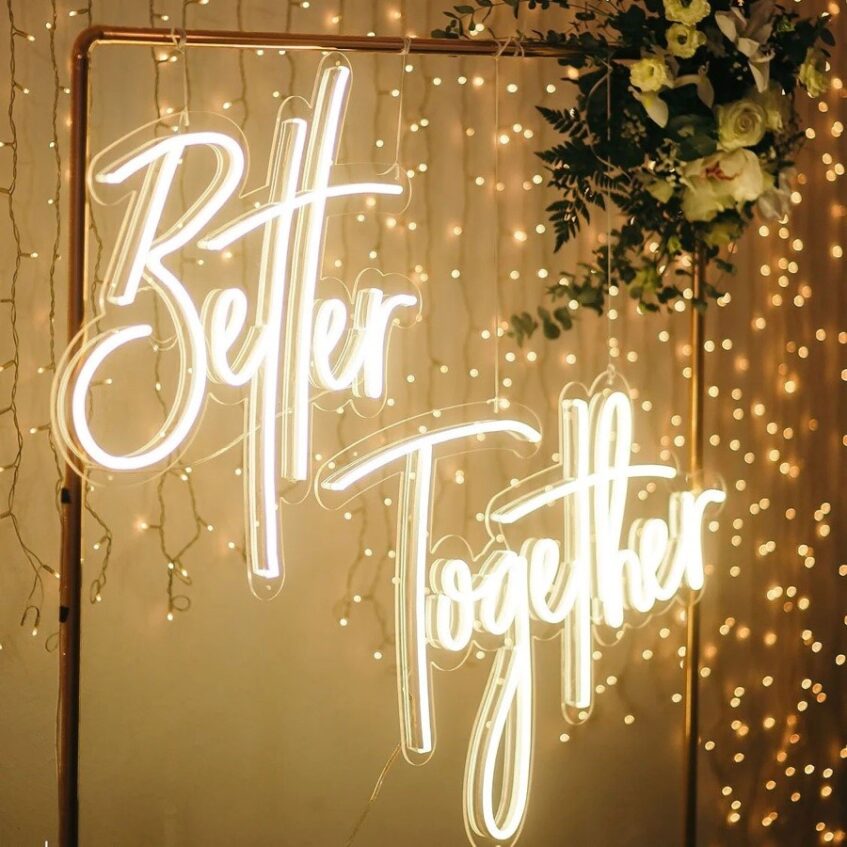 We are aware that love not only makes us feel less lonely but also develops us into better people. Then, let's express our gratitude in a truly amazing way to make it more special and memorable. In this case, the "Better Together" saying is an ideal option for you to opt for. This saying looks even better when engraved on a transparent backboard, giving off luxurious lights, comfort, and excitement.
The sign is made of durable materials, so it can be utilized as you please. The sign works beautifully, transforming the space into an artwork that effortlessly attracts everyone's attention, whether displayed on the wooden wall, along the hallway, next to the entrance, or on the floral arch.
7. It Was Always You Neon Sign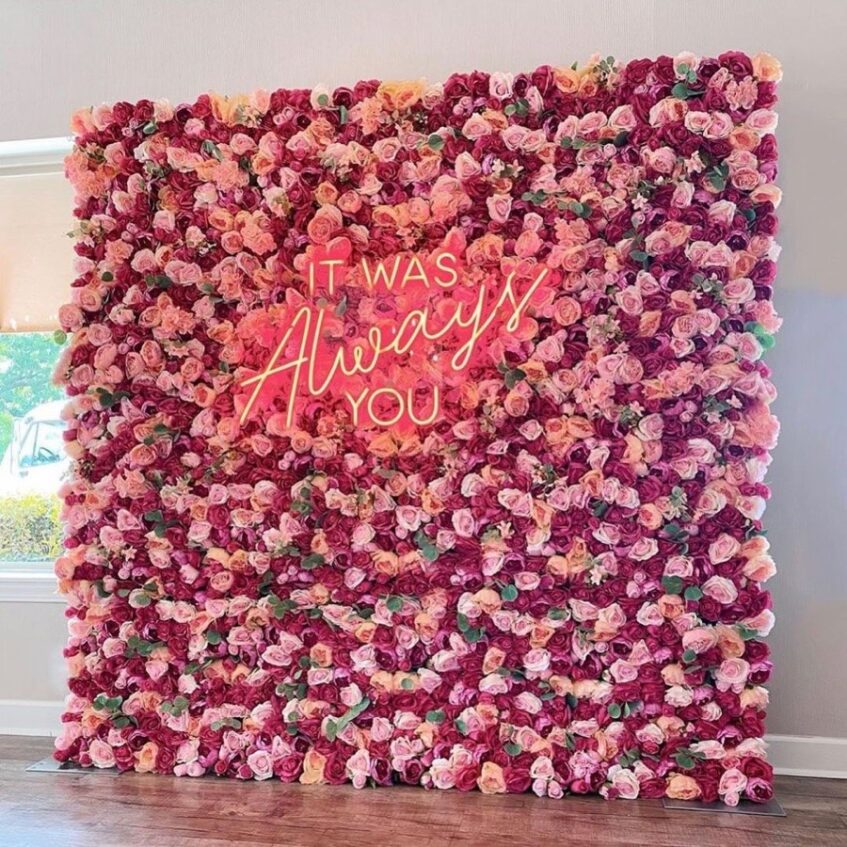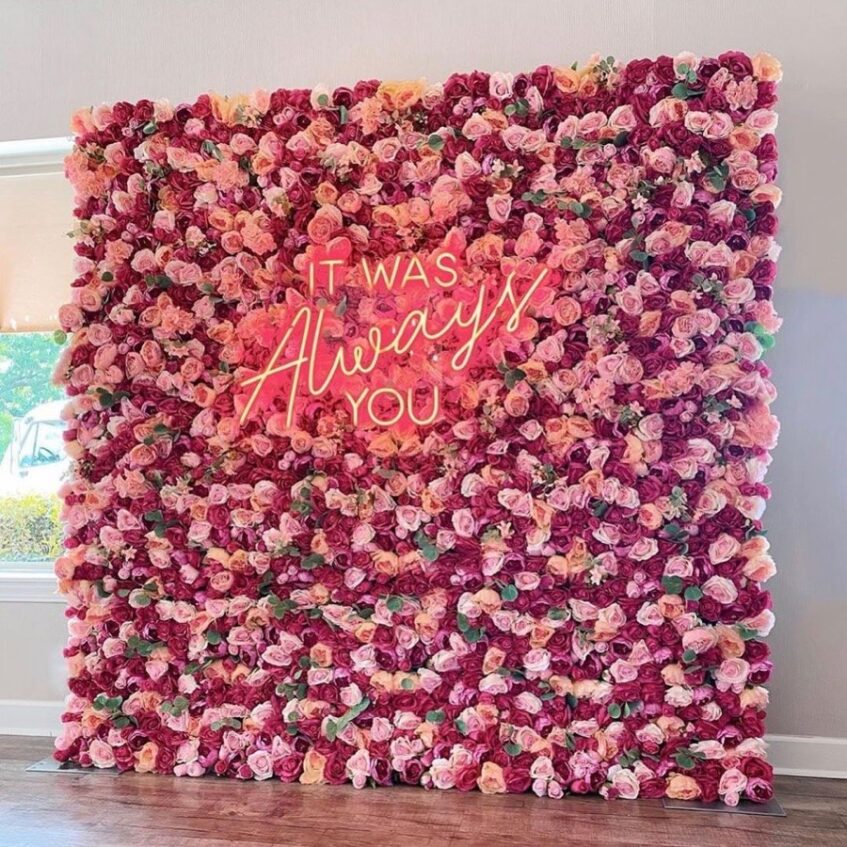 Are you ready to go outside the box? If yes, let's bring the It Was Always You neon sign to your wedding venue and allow it to do magic for the day. This iconic saying is an ideal way to make compliments and express your love for your soon-to-be spouse. There is no way you can miss it on your next important day if you want to make them ecstatic and impressed for a lifetime.