Weddings are set to reach peak figures in 2023 as couples finally get the opportunity to tie the knot in their dream ceremonies after an uncertain couple of years. Therefore, many people have found themselves receiving several invites this year, to multiple celebrations in a variety of locations.
As a guest it can be a challenge to know what to wear what with dress codes to be deciphered and adhered to, weather for destination weddings to be considered. While no one wants to upstage the bride, weddings are a great excuse to get dressed up and every guest wants to look and feel their best.
There are some basic rules which have excited for many years that still need to be followed. Never wear white or ivory, it is reserved for the bride. Ask the bride or a bridesmaid the color chosen for their dresses, so as to avoid appearing a member of the bridal party. Finally, do not show too much skin.
Wedding guests should look subtle. Try to ensure they do not wear a similar colour to the bridal party, even though guests are not always privy to this information. But apart for the real obvious, of not wearing white or cream colours, there are so many options to choose from, from classic florals to fashionable jumpsuits or cool trouser suits. There is something to suit every style aesthetic. Here is a look at the styles that have proven most popular so far in 2023.
1. Florals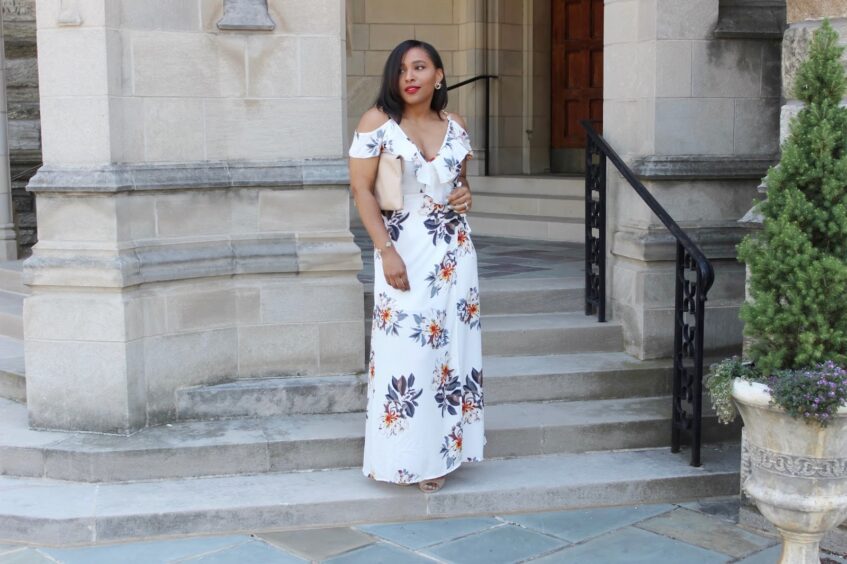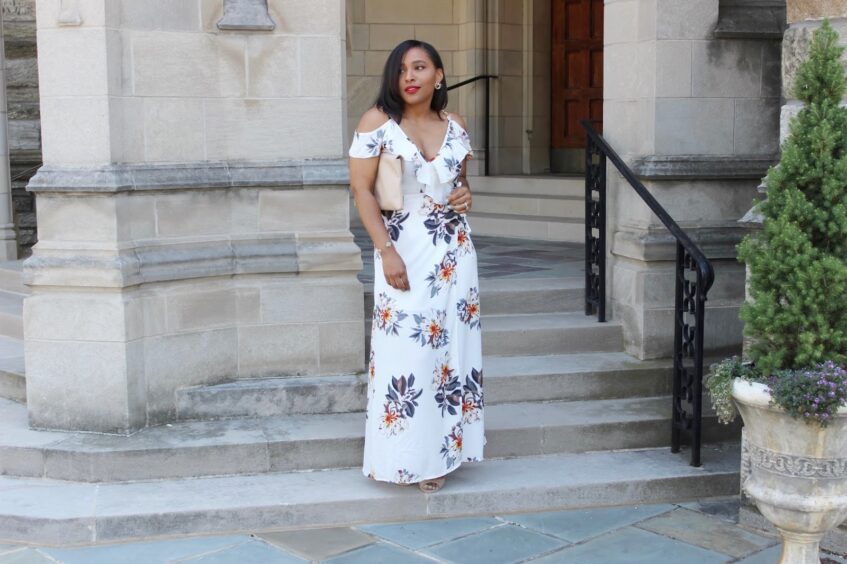 It seems florals are always in fashion. They come back around every summer and 2023 is no different. Florals are a great option for wedding guests. It is unlikely to match the color theme of the wedding, as most bridesmaids wear to one block color. A floral dress in colors which best completement an individual's hair and eye colour as well as skin tone is a great wardrobe investment. As long as it does not have any strong trend led details it will be a piece that will stand the test of time.
For the 2023 wedding season, floral dresses are available in all lengths from mini to maxi. Pale yellow, grey and blue have proved to be popular colours. Ruffles are big, so too are voluminous sleeves.
Floral patterned dresses are suitable for most dress codes but especially daytime and casual attire appropriate. They are equally ideal for an outdoor wedding.
2. Elegant short dresses
Short dresses are becoming more and more popular as an option for wedding guests, especially this year. Wear elegant short dresses, that are flattering to the figure, Fabiana Filippi have some stylish options available.
Consider the seasonality, color and print of the dress to ensure it is appropriate. Dresses with a shorter hemline are ideal for beach weddings and weddings abroad in warmer climates.
They are a cooler option, as opposed to wearing swathes of fabric. They are also suitable for a cocktail dress code, teamed with some heels and glitzy jewellery to complete the look.
3. Trouser suits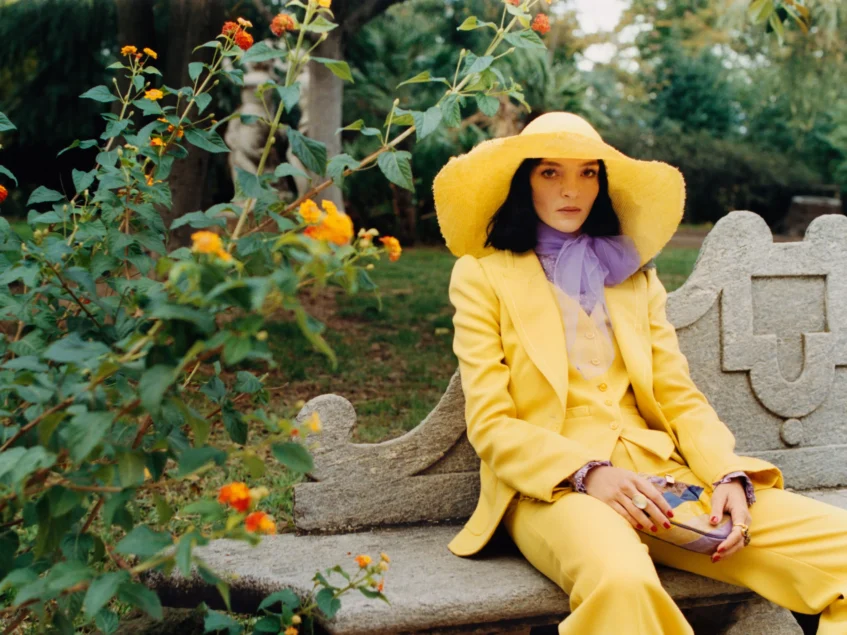 For women who don't usually wear dresses, finding the perfect one can be difficult and often a waste of money if you are unlikely to wear it again. Well, 2023 is providing the perfect alternative that will speak to many women, the trouser suit.
The trouser suit is available in many options, from wide leg, palazzo style to slim cut trousers. They look fabulous is bright and cold colors. Accessorise with complementary shades for the perfect color-blocking look. Or choose a pattern, florals work great as a trouser suit, as do geometric prints.  It is a great alternative for a cocktail or black-tie wedding.
4. Silky slip dress
Slip dresses are a big trend for 2023 in general and they are a popular choice for wedding guests this year. A slinky slip dress in a midi or maxi length is effortlessly stylish and versatile. They would look equally appropriate worn for a beach ceremony as they would for a formal black-tie occasion. Choose a luxurious slinky fabric with great structure. The key to ensuring the look is dress code appropriate is all in the color and accessories.
For a relaxed daytime wedding, pastel tones are perfect, whereas for a formal or evening wedding opt for rich jewel tones. Add strappy heels and layer up elegant necklaces, bracelets and rings to complete the look.
5. Co-ords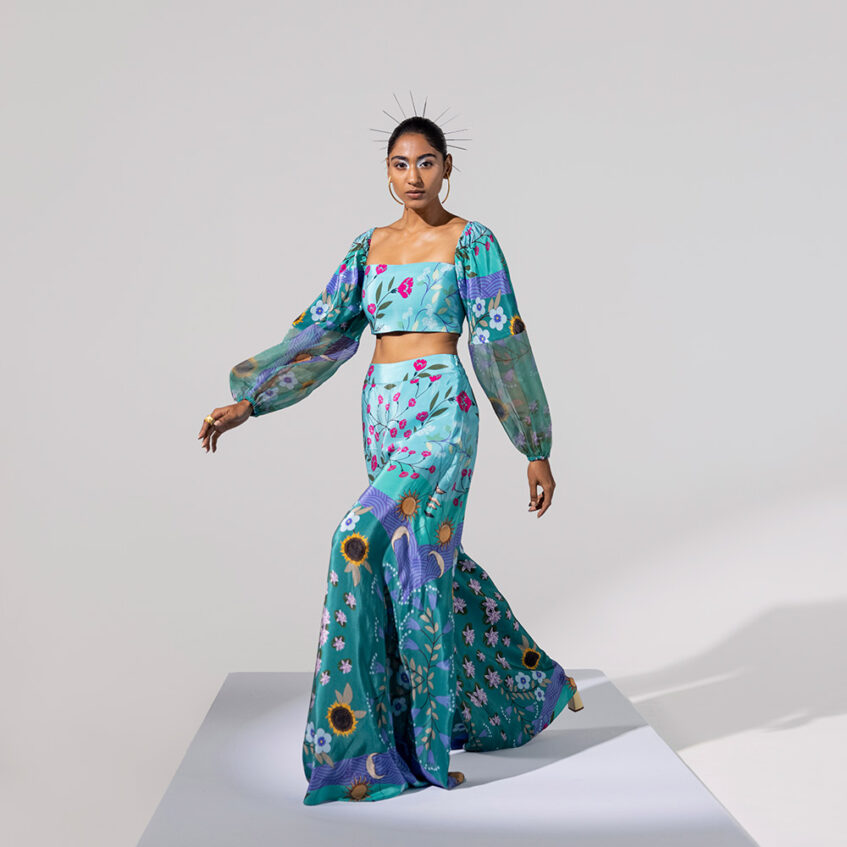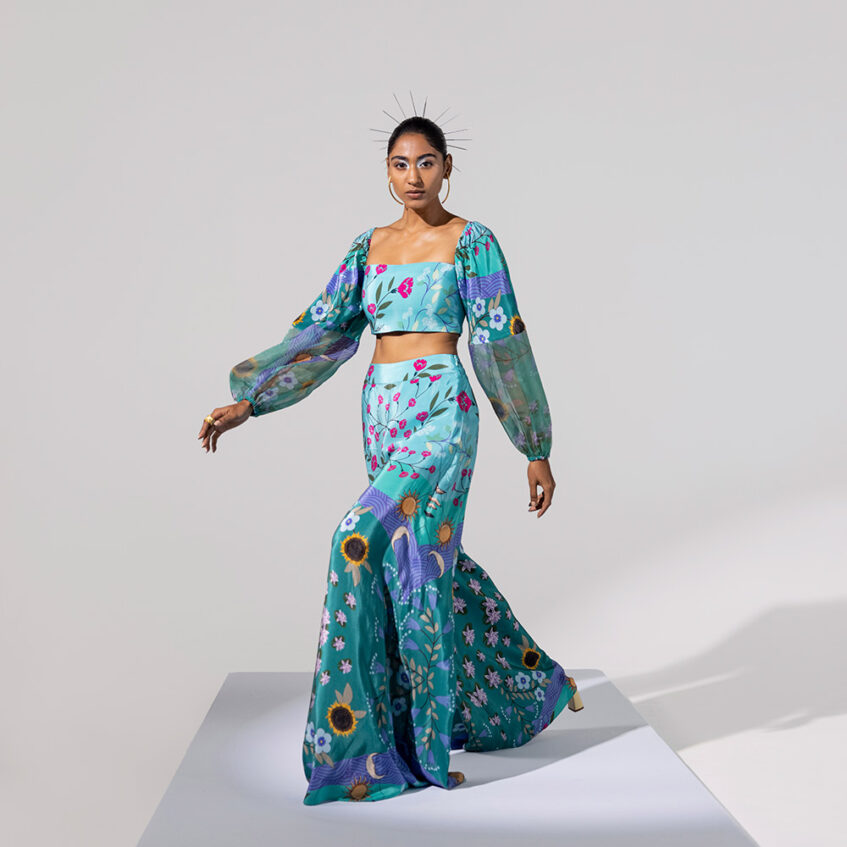 Co-ords remain high on the trend list for 2023. Essentially a co-ord is a two-piece matching set in any form; top and trousers, jacket or top with skirt or shorts. They offer a slightly more feminine option to the classic trouser suit. They make for a fun outfit, as they can be found in bright colours, and stunning patterns.
For women who want to ensure they are spending their money wisely when shopping for occasion wear, investing in a great co-ord is a clever choice. They separates can easily be worn individually and mixed and matched with other wardrobe staples to ensure they get lots of wear in the future.
6. Block heels
When it comes for wedding guest dressing comfortable shoes are a must. But it is a challenge to find stylish heels that can be wearable across a variety of surfaces, such as a sandy beach wedding or an elegant garden reception.
Thankfully this year we say goodbye to sky high stilettos and hello to this summer 2023 trend. The block heel is one of the most noticeable shoe trends this year. Weddings guests will be especially thankful as walking across lawns and cobbles will be made much easier and more comfortable. Now, guests will be able to take to the dancefloor by nightfall instead of soothing aching feet.
Finally
Dressing as a wedding guest doesn't need to be stressful. Most of these trends have become staples for wedding dressing. From floral to elegant short dresses and trouser suits, all can be classic pieces in a wardrobe when chosen carefully. Following the dress code and staying true to personal style is the most important thing.