Are you planning your wedding or your friends? You must research the top wedding trends of 2023 to ensure that your wedding theme is based on the emerging wedding trends.
Since travel restrictions and social distancing have been lifted, the wedding boom is here, and people are now having a whole lot of guests at their weddings. Although some restrictions are still there, they aim to ensure that the welcoming parties have the time of their lives and create long-lasting memories by incorporating statement color palettes, outstanding décor, and offbeat entertainment. This article provides you with the biggest wedding trends for 2023.
Top 7 Wedding Trends to Watch Out for in 2023
Whether you are planning your wedding or having experts do it for you, these seven top wedding trends of 2023 will be of big help.
1. Intimate Weddings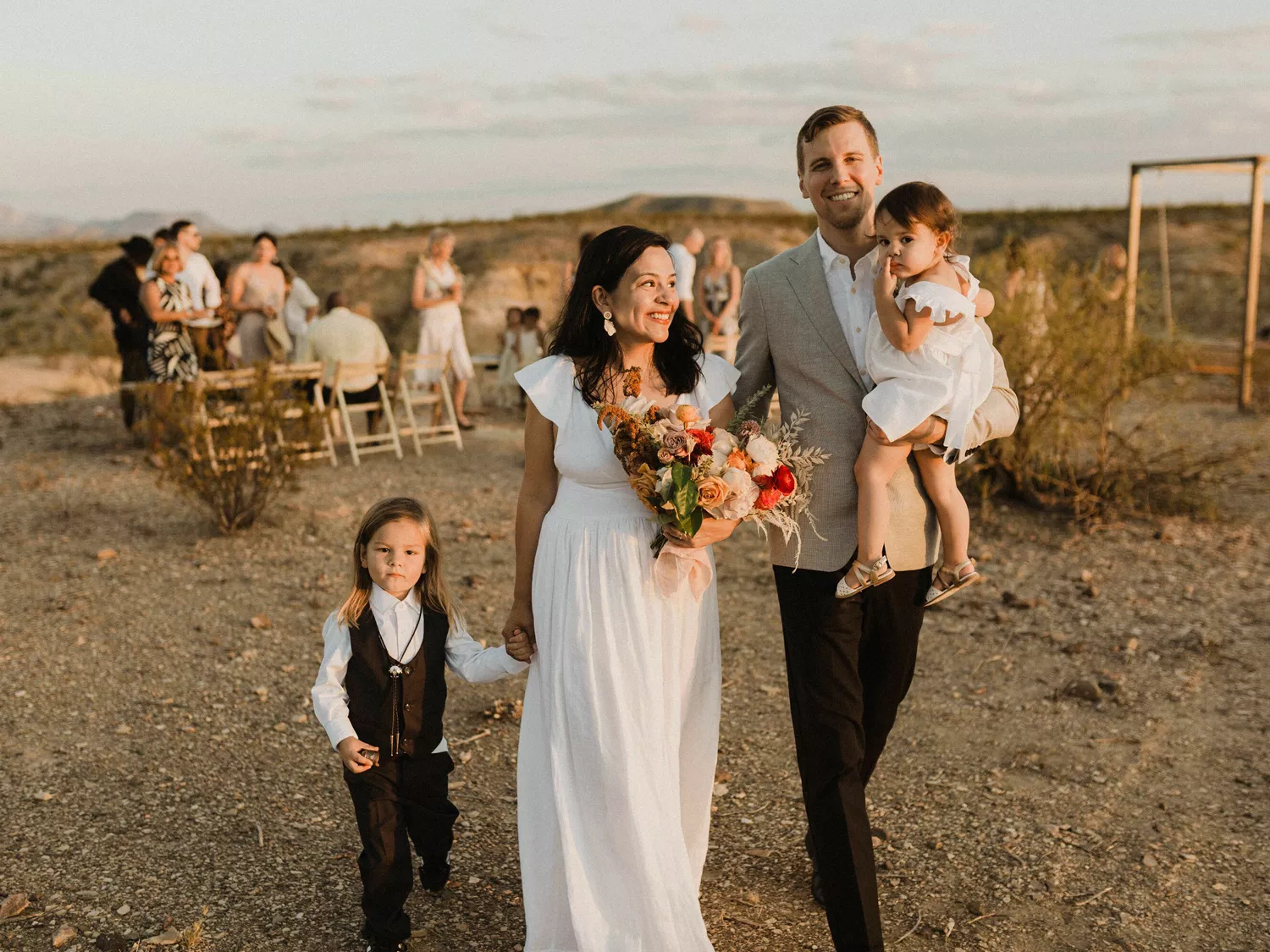 Small, intimate weddings have been happening out of necessity for the past two years, 2020 and 2023. Although travel restrictions, social distancing, and the wedding guest count have risen since the beginning of 2023, some people have gotten used to the idea of smaller gatherings and want an intimate wedding.
That said, some people enjoy hosting big weddings with hundreds of guests; others enjoy holding small and intimate weddings with about 50 to 100 guests. Kimstarwise.com will make your intimate wedding a dream as they design the perfect floral designs for your décor. If you are holding a large wedding, don't fret, as they can still pull off a cozy design even with big weddings.
2. Bridgerton Insprired Weddings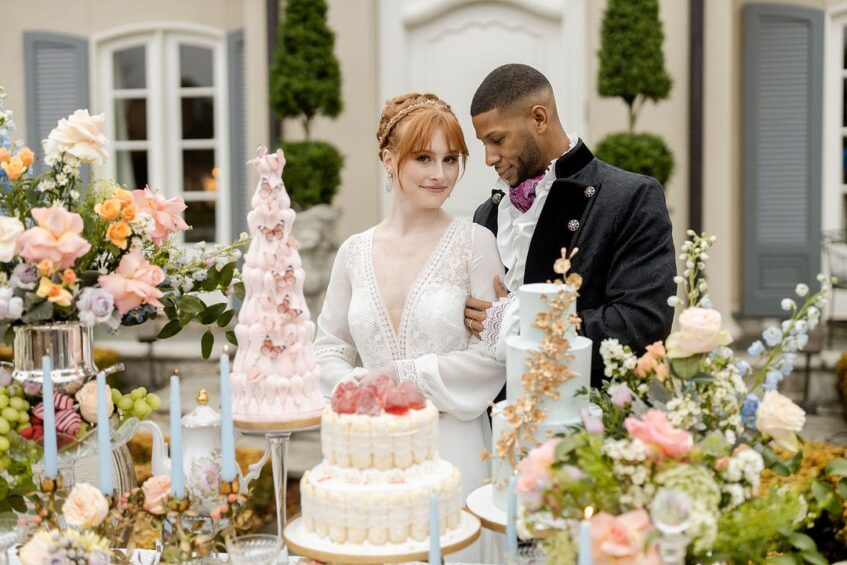 If you are a Netflix fan, you may have seen the period series, Bridgerton, which has piqued the interest of almost everyone, men and women included. People's fascination with this Regency series has led them to adopt it from the corset wedding gowns to dainty ballet shoes for their weddings. And if you have been watching, you have probably noticed that there are many shades of blue in their theme, which seems to be their signature color.
So if you want a Bridgerton-inspired wedding, consider incorporating lace, elegant gloves, handwritten notes, afternoon tea, vintage utensils, and don't forget a horse-drawn carriage.
3. Diamond Alternative Wedding Rings
Diamonds are a girl's best friend, but in 2023, couples are opting for vintage and heirloom-inspired wedding rings. You may have noticed that the '90s fashions are being resurrected. The same applies to wedding rings as couples go for their parents' and grandparents' rings, which feature old European cuts and unique and colorful gemstones.
So if you want to repurpose your grandmother's ring, you can visit your favorite jeweler, and they will reconstruct it to your specifications.
4. Whole Weekend Weddings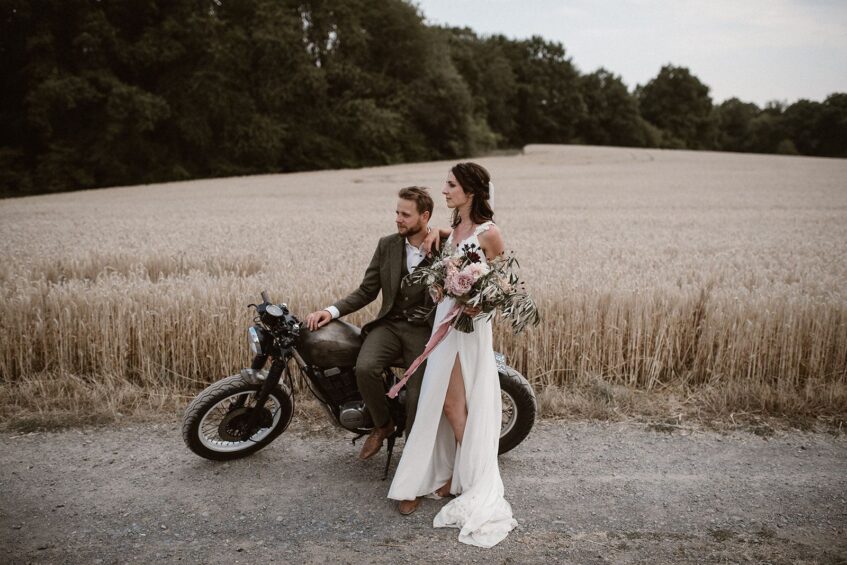 If you want your wedding to be memorable, consider hosting it for the whole weekend from Friday to Sunday. A wedding planner can organize many activities to last the entire weekend, from henna parties, daytime activities, welcome parties, and brunch. This works best when travel is involved, as exploring a new place will give your guests a unique experience.
It's also an excellent way for your guests to create long-lasting memories and friendships, and as you look back on the video, you will be full of nostalgia. This kind of wedding is observed in villages and small towns, especially among Arabs, where it's usually a full-three-day experience.
5. Fairytale Lighting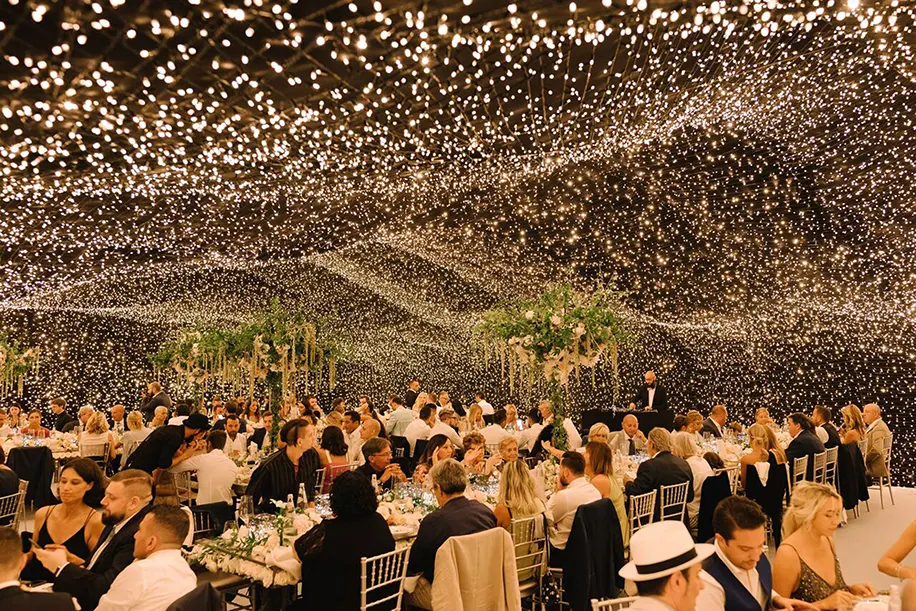 Whether you are holding your wedding indoors or outdoors, the lighting you use sets the tone and mood for the evening. Fairytale lighting has been among the top wedding trends of 2023. Fairytale lights enhance the ambiance creating a dreamy and unique wedding that will be the talk of the town. They also make a good background.
If you are keen, you may have noticed that most people holding their wedding indoors and outdoors prefer to use fairytale lights as they create a magical theme. They are also common during the Christmas season. Therefore, you can choose from exposed bulbs, string light installations, vintage lighting, and classic fairy lights when choosing your fairytale lighting.
6. Electronic Wedding Invitations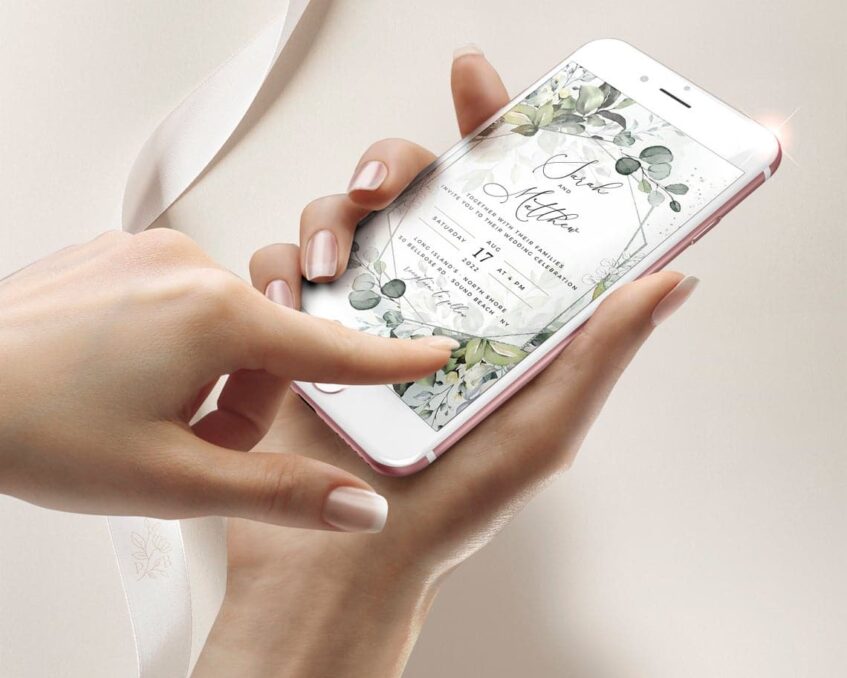 The pandemic forced many people to postpone their weddings. However, those eager to get married opted for virtual weddings. And with this came a virtual wedding invite, which created an opportunity for graphic designers to showcase their prowess.
Although we love physical invitations, electronic wedding invites are very practical. The best part is if you need to change anything at a moment's notice as opposed to a physical which cannot be changed once done. The best part is to include an option where the guests can RSVP; this gives you an idea of how many people will be in attendance.
7. All White Wedding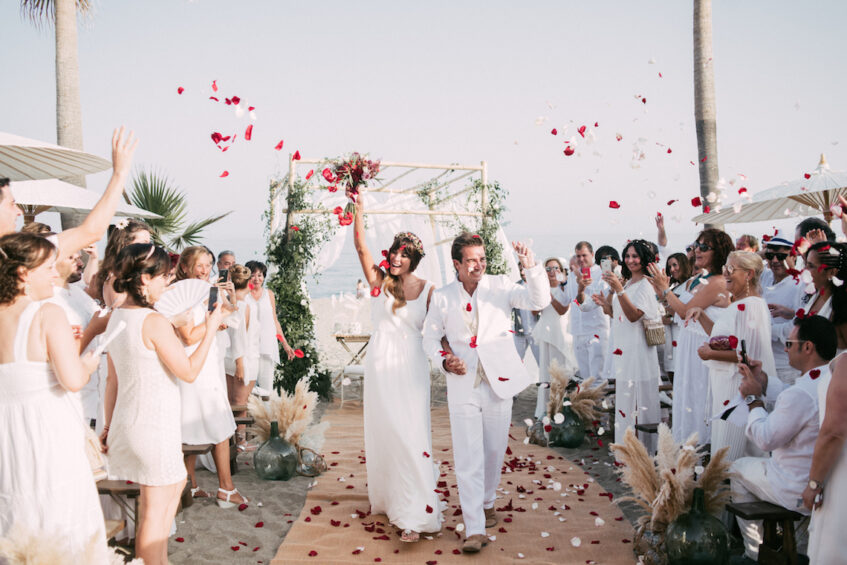 For decades, brides have been wearing flowing white gowns, but this trend is changing as more brides creatively come up with unique bridal gowns. It's not unusual to find a bride with a short white dress with a bow attached at the back with a long tail.
Little white dresses were trending in the 1960s, and people are reenacting this trend. It's mainly observed in small weddings with friends and families or civil ceremonies. So don't be held back by tradition this year; be ready to rock a little white dress at your wedding. The best part is that you can wear it for other events long after the wedding.
Final Words
Wedding planners are tasked with staying updated on the latest wedding trends of 2023 to ensure that they provide their clients with top-notch services.
More new trends are always popping up concerning wedding fashion and themes. So if you are planning to wed this year, find a reputable wedding planner who will bring out their big design moment to provide you with a stunning wedding venue and reception.