If your partner recently popped the question or if you had to reschedule your wedding due to the global outbreak of the Coronavirus, you might have started thinking about switching a few things. However, if you did some digging online, you might be completely confused and overwhelmed by the number of options that you can choose from.
This might made you wonder – what are some of the top unique color trends and ideas that I can use for my upcoming wedding in 2023? Luckily, this article might be able to provide you with an answer to this question. Let's take a closer look at the 5 hottest trends for next year:
1. "Baby Blue"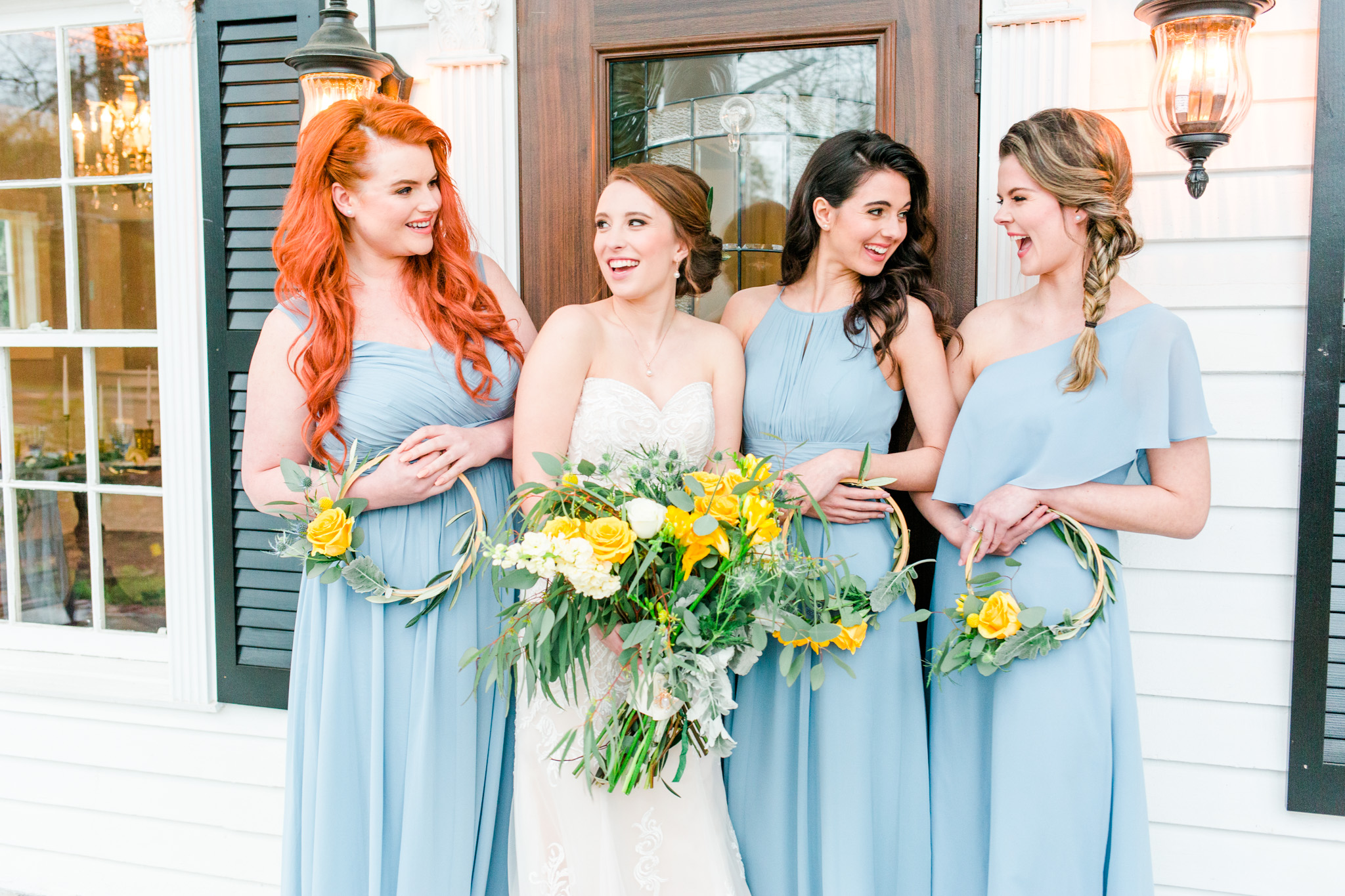 Blue is the most common shade at ceremonies, however, darker hues such as navy might be a bit less popular next year as lighter hues will become increasingly popular. Some of the options include light and French blue and the only exception for a darker tone would be the accent tones.
Now, you should know that this tone is one of the simplest to include in any venue, season, and style, and although it seems completely classy and beautiful with other pastel hues, it could be easily matched with rust coral, burgundy, as well as other hues that are most frequently seen at winter and fall ceremonies.
There are so many things that you could include this shade into including the dishes, silk decorations, glassware that is painted, and you could also opt for baby blue flowers including sweet peat, scabiosa, hydrangeas, and so on. Additionally, you could add a pop of color to your tables by choosing blue nameplates.
2. "Green"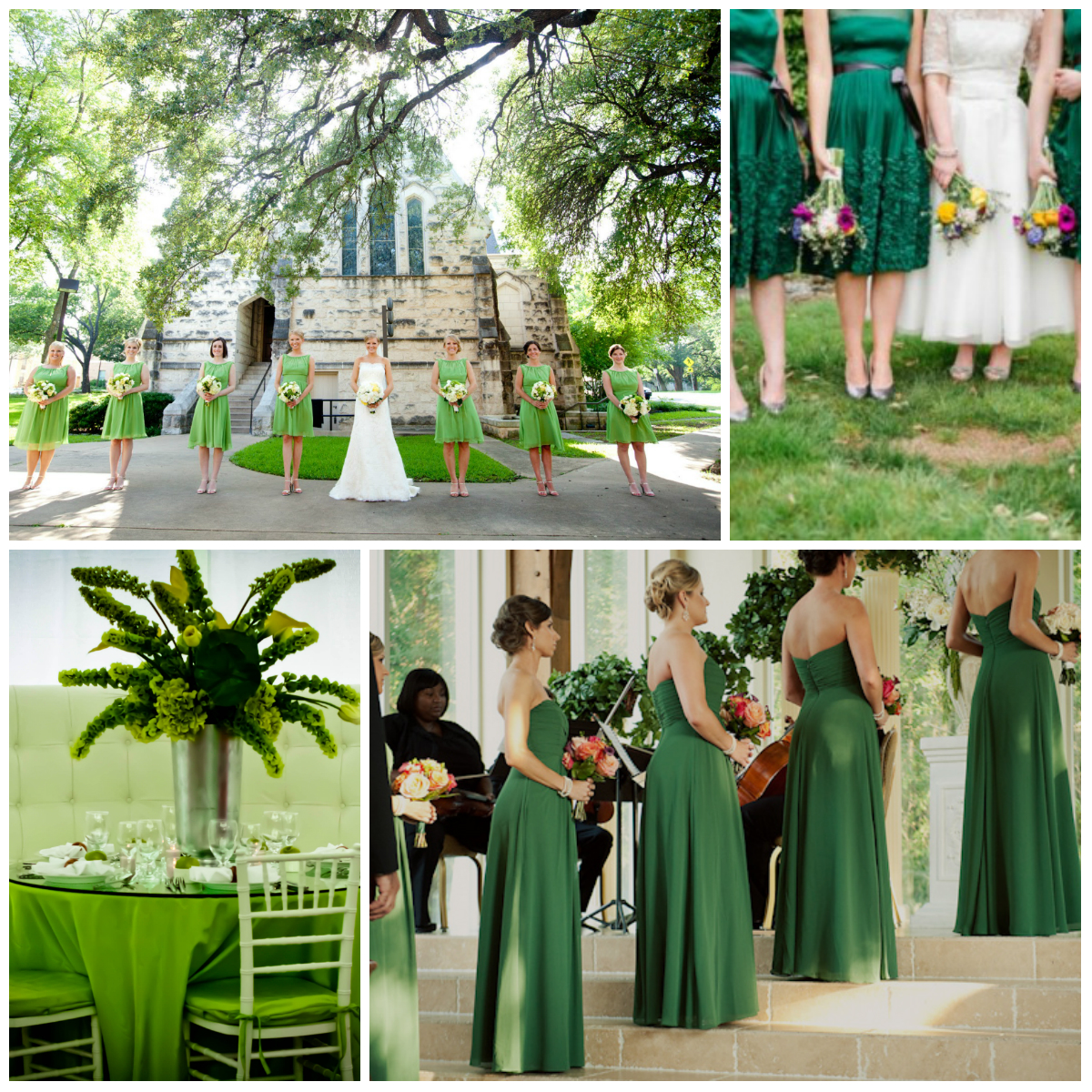 It is safe to say that you should see green hues at all places during 2023, from real plants to palettes that incorporate green as its main or accent shade. According to the list featured on ohbestdayever.com, green hues are the most loved options for spring and summer ceremonies, especially since it can be combined with a wide range of other tones.
Although brides do not opt for green dresses, grooms can really spice up their attire by putting on a dark green jacket or an interesting green tie that will simply make their outfit pop. On the other hand, you could opt for choosing green, sleek dresses for your bridesmaids.
And, let's not forget about all the amazing flower arrangement options you'll gain with this color – you could choose plumosa ferns, huge fan palms that could be used as a beautiful background for pictures, as well as English ivy that will be able to perfectly tie all of the plates, glasses, and décor on your tables.
3. "Bright"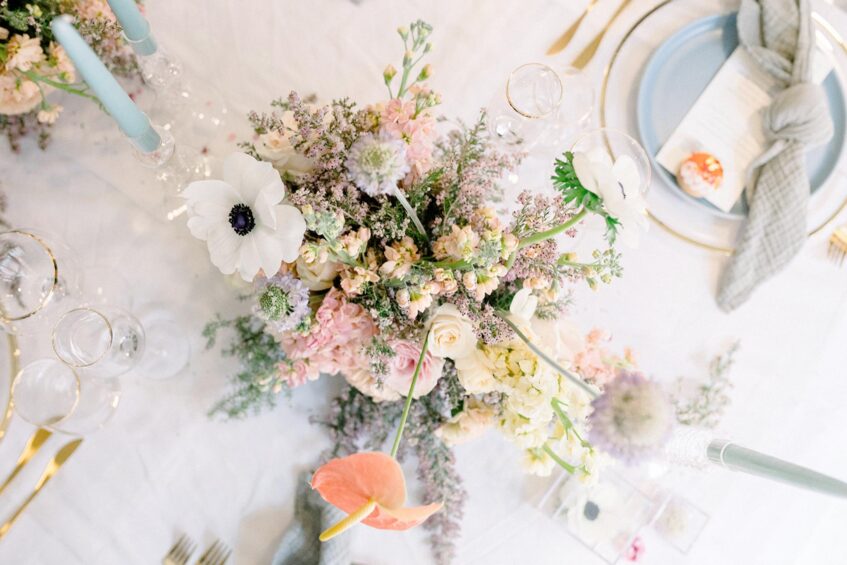 If you want to turn your ceremony into something completely bright, unforgettable, and unexpected, you could always opt for brighter hues such as golden yellow, neon red, teal, or even pink. However, instead of picking only one of them, you could choose to combine several, which will certainly provide you with a color combination that is striking and totally unconventional.
Now, if you are thinking about using several bright hues, the golden rule "less is more" cannot be applied here, instead, more is more! From patterned and lively dishes to arrangements that feature flowers of different shades, all the way to adding neon signs and backdrops, there are literally endless possibilities.
You could choose to start with your stationery, however, why not decorate the entire venue with weird patterns and details such as triangles, dots, as well as wavy lines. This won't only bring back the '90s vibe, but it will certainly make your special day one that a lot of people will remember.
4. "Purple"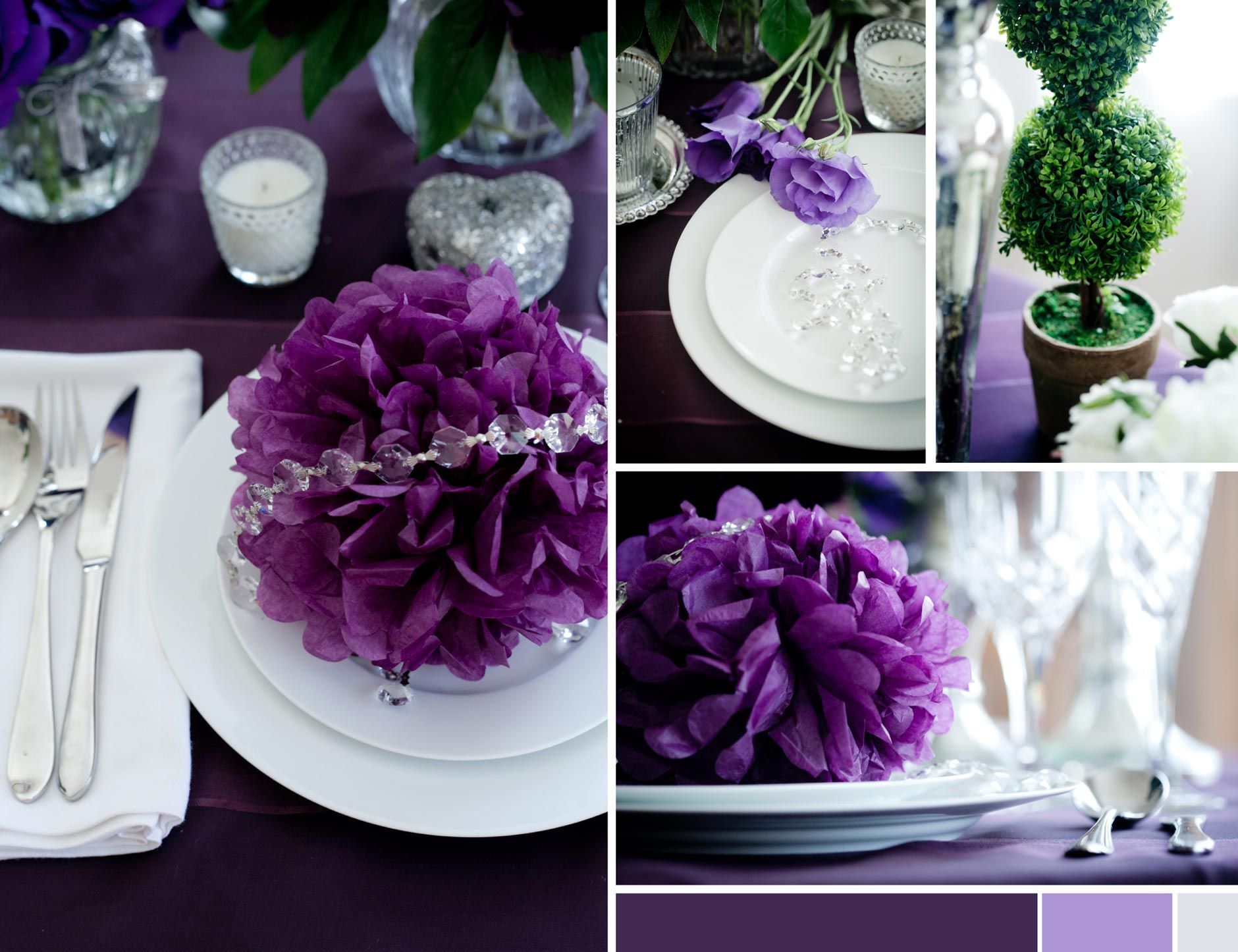 Gentle and pale shades of purple are slowly making their way to the wedding venue, however, not the airy colors such as blush, instead, different shades of purple combined with other tones. For instance, you could combine lilac and lavender with light yellow, neon pink, and dark green, a combination that will provide you with a beautiful prism effect.
One of the simplest approaches to include shades such as lavender and/or lilac is to actually utilize the flowers for the bouquet, corsages, and, of course, magical flower backdrops. But, besides plants, there are additional things that you could choose to be purple. For instance, you could choose to have a vivid cake that will feature purple pressed flowers.
Additionally, if the main color of your wedding is white, purple shades can do an amazing job of tying the entire place together, not to mention that its elegance and beauty will certainly cause a lot of positive reactions. To create an uplifting atmosphere, try combining two lighter shades of purple.
5. "Papaya Orange"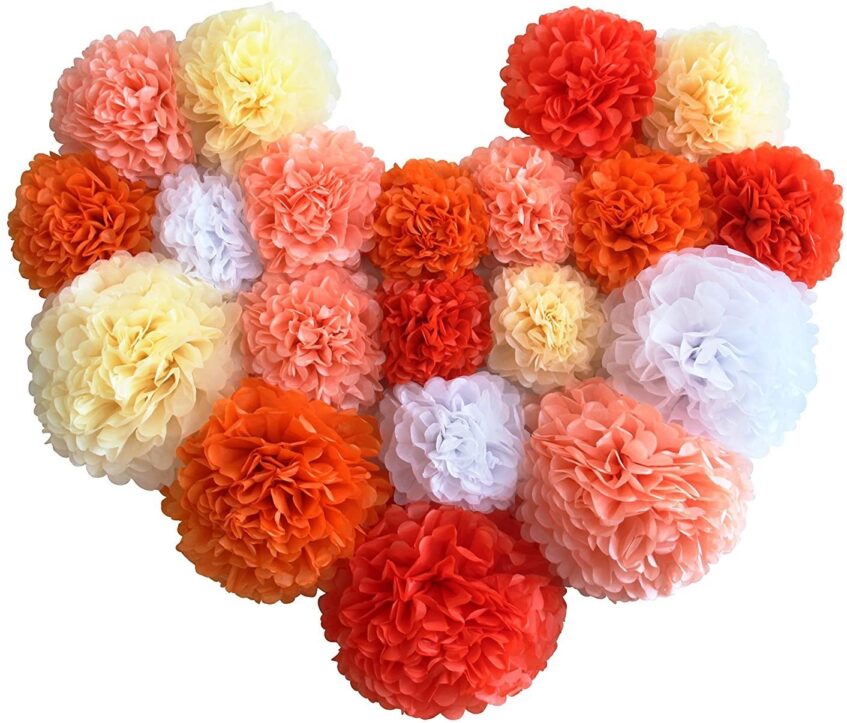 Yes, you can use peach or coral, but, if you want something completely new and fresh, update your palette by adding papaya orange to the mix! When compared to its pastel counterparts, it is a bit more saturated, however, it is not as striking or bold as, for example, tangerine or rust orange. What does this mean for you? Well, it basically means that you'll be able to easily include it with the rest of the aesthetics.
There are really two ways that you could incorporate this shade for your ceremony. Depending on the entire concept and look, papaya orange could provide a creative, artistic, and boho vibe. On the other hand, it could also be completely exciting and tropical, which makes it perfect for summer weddings.
You'll want to combine it with other tones that are vivid and strong such as turquoise if your ceremony is at a beach or you could choose to utilize accent tones for a neutral and earthy feel and look. If you want to be subtle, you can always opt for flowers such as terracotta vases, or lilies that will make your centerpieces a work of art.
Conclusion
Selecting a theme and color palette for your ceremony and venue is a daunting and complex process, however, since you now know what are some of the most anticipated color trends for 2023, you could make the entire selection process easier, less time-consuming, and less stressful for everyone involved.
Hence, now that you are aware of all the wonderful colors you could choose for your wedding venue, attire, and decoration, you might not want to lose any more time. Instead, think about all the color trends mentioned above and then determine which one might suit your needs and style best.