Love is in the air!
As we move away from the absolute shocker of a year that was 2023 and look hopefully towards 2023, many of us have romance on the mind and see 2023 as the perfect time to propose. It makes sense when you think about it, going through stressful experiences as a couple can bond you and the last year or so has had no shortage of stress-inducing experiences.
If the fire of 2023 took your relationship and forged it into something stronger and sturdier than ever before, then you might be in the market for wedding rings come 2023.
To make sure you pick the perfect ring for your significant other, check out this list of the five best engagement ring trends in 2023.
1. Art Deco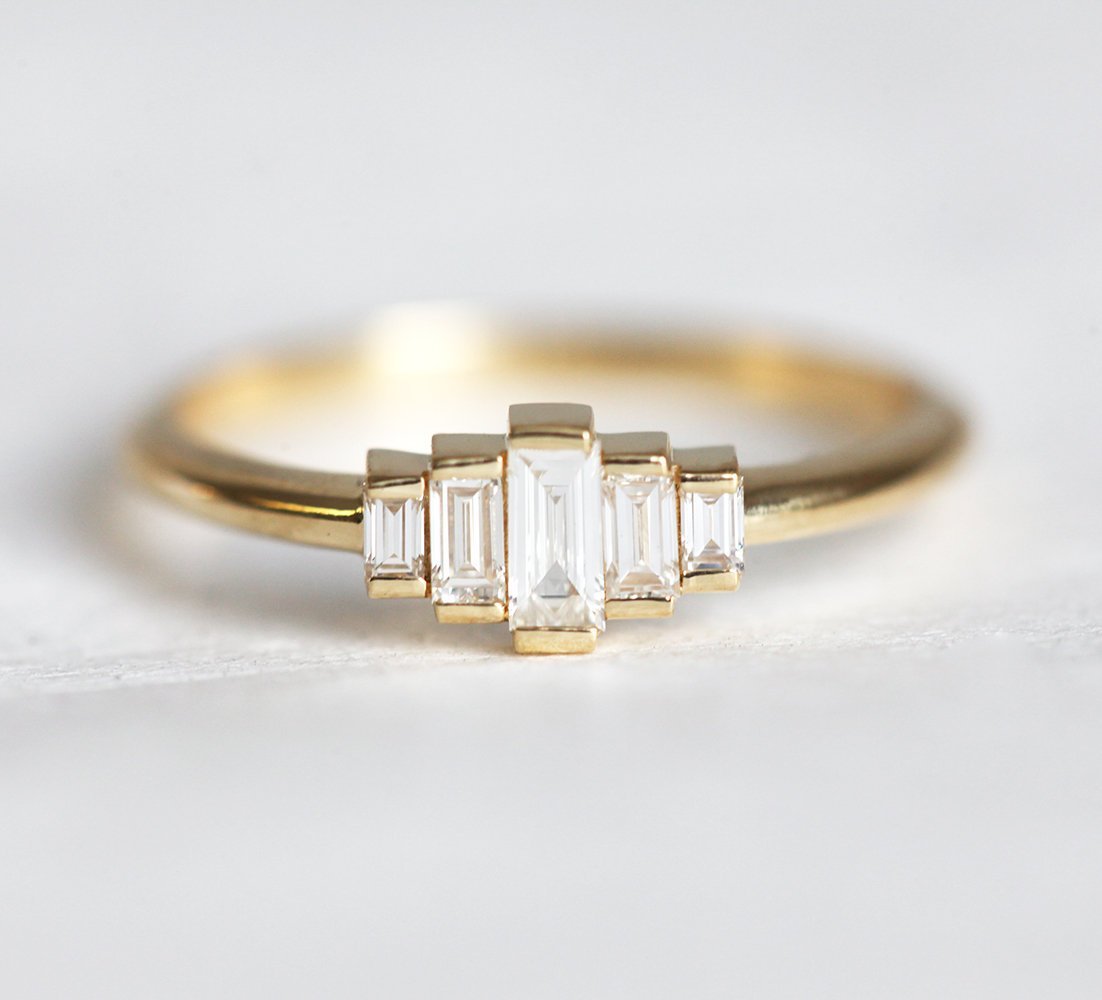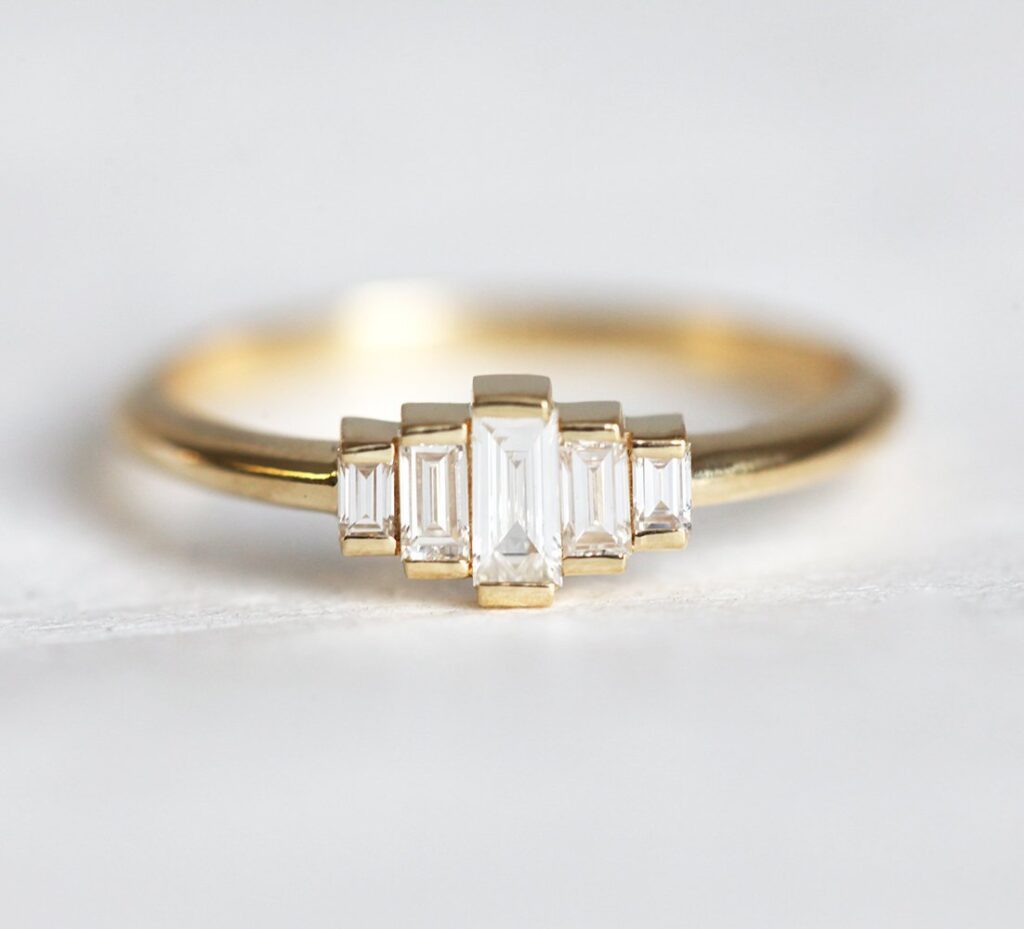 As we barrel headfirst into the 2023s and all find ourselves submerged in all the unprecedented excitement they've brought along with them, we're looking back fondly at the 1920s through rose-colored glasses. Our notions of the 1920s are all about glitz, glamour and Gatsby and that vision is undeniably romantic. These romantic designs echo the architecture of the 1920s with geometric symmetry and colored gemstones. These rings make a bold timeless statement and have remained popular for the last 100 years.
2. Stacking Sets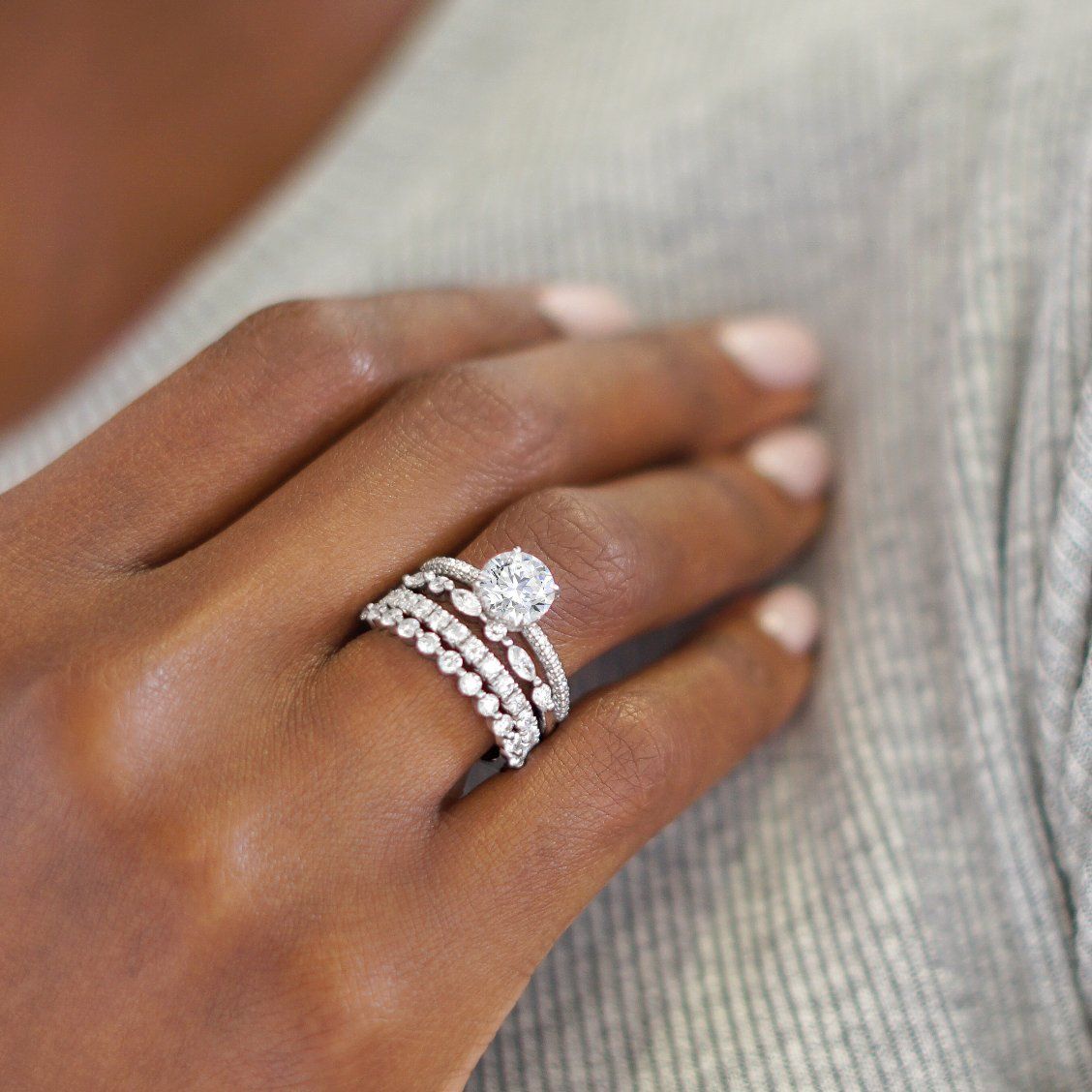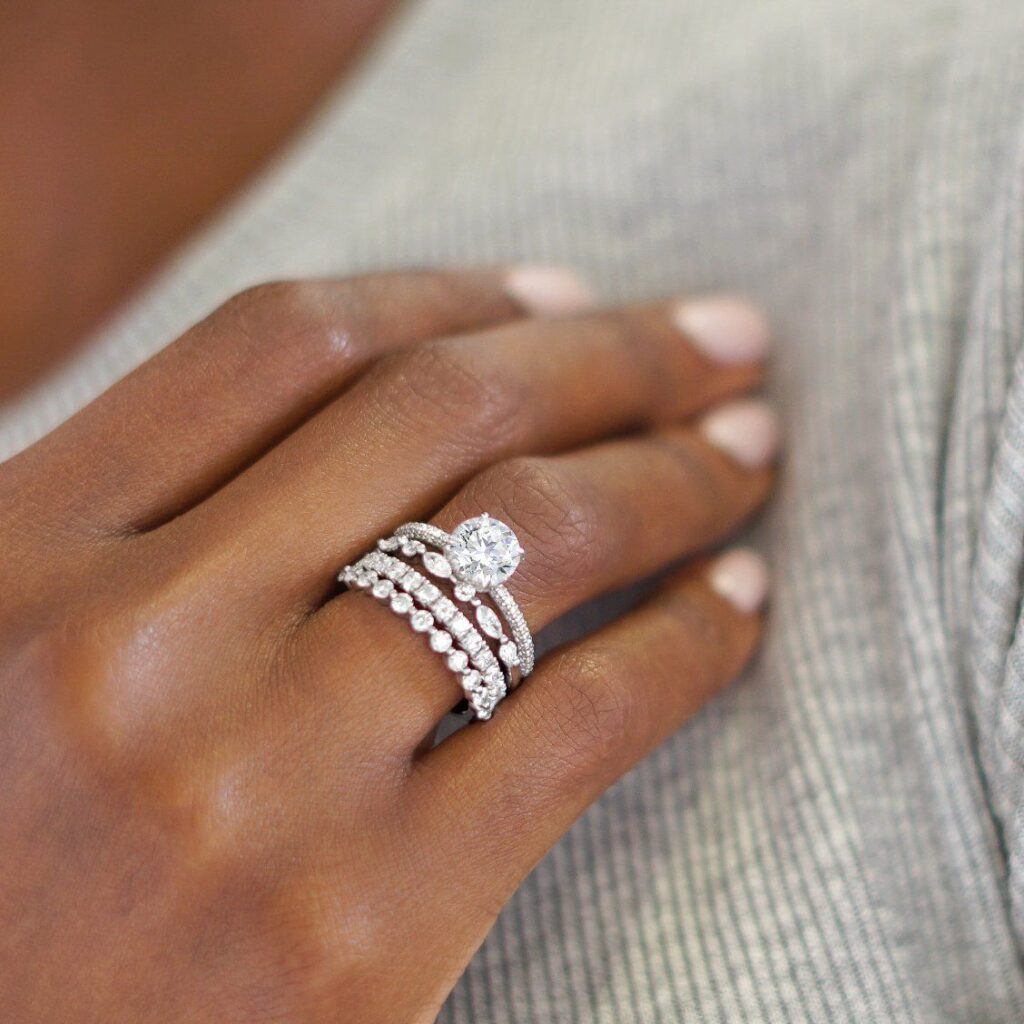 We often associate Audrey Hepburn with old school Hollywood so it might surprise you to know that her engagement ring given to her in the 1950s by Mel Ferrer is ultra-modern and ever on-trend. Her wedding and engagement bands are a trio of stacking rings. One ring in yellow gold, another in rose gold and a final white gold diamond baguette eternity ring. The rings were designed to be mixed and matched but more often than not Hepburn wore them as a trinity of stackable rings.
With ring stacking trends coming back into fashion, this engagement ring trend will surely become popular again in 2023.
3. Mismatched Stones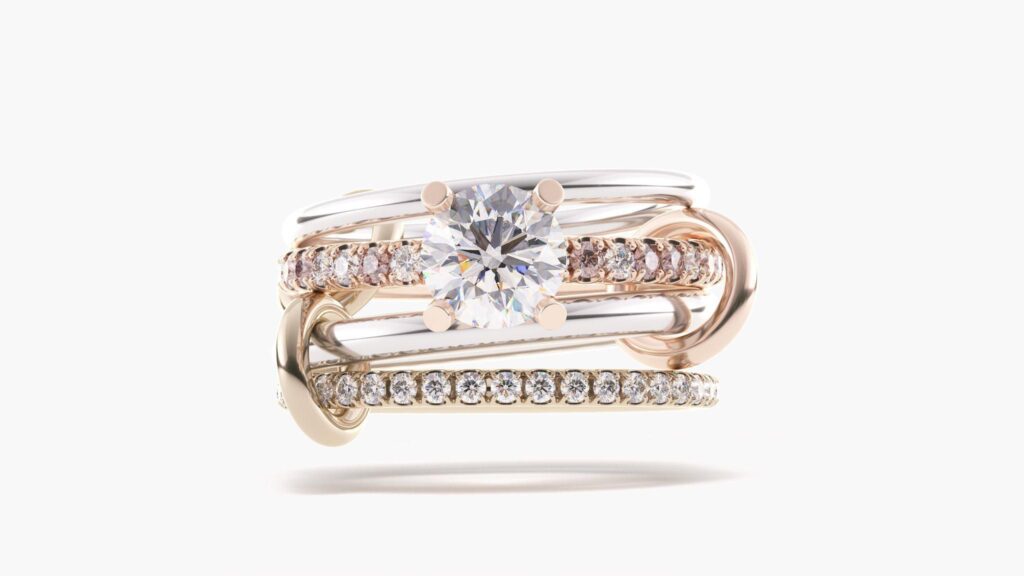 Mismatched stones feel like the perfect ring to reflect the topsy-turvy times we find ourselves in. Mismatched stones are not uncommon and were famously featured on Jacqueline Kennedy's engagement ring back in the 1950s. The former First Lady famously sported a ring that featured an intertwining diamond and emerald, stylized to resemble the interlocking Yin-Yang symbol. Far more recently, Ariana Grande's engagement ring has caused interest in the style to spike once again.
Grande's ring features an oval-shaped diamond set at an angle alongside an ivory pearl mounted on what is most likely platinum. The pearl, an unusual addition to a modern wedding ring, is suspected to be a family heirloom that once adorned Grande's late grandfather's tie pin and adds an appreciated sentimental value to the ring.
4. Coloured Stones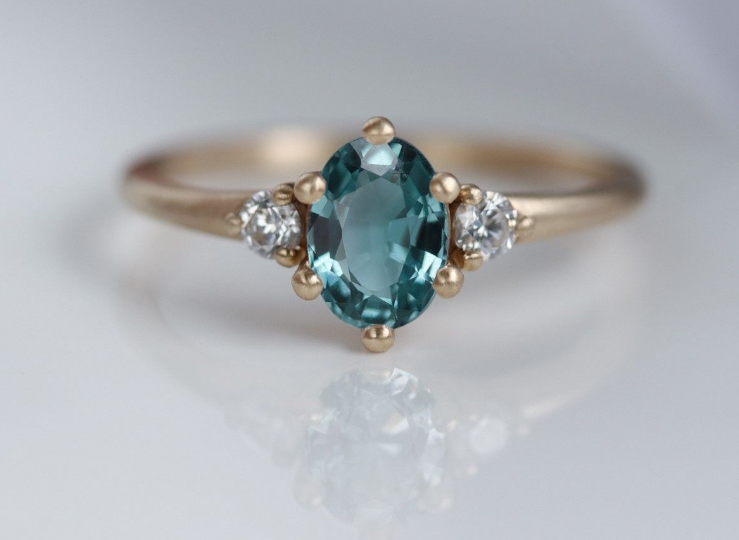 Colored gemstones in the center of engagement rings have been popular since the 1980s when the iconic floral motif sapphire engagement ring was given to Princess Diana by Prince Charles. Whilst that marriage might not have gone swimmingly, the marriage of their son to Kate Middleton is as stable as ever. When Prince William proposed to his wife with his mother's engagement ring it kicked off a major series of engagement ring trends.
Not only did rings like Larsen Jewellery's sapphire engagement rings become increasingly popular but halo-settings and pavé-encrusted bands became majorly fashionable again. Other colored stones such as emeralds, rubies, aquamarine and amethyst all also benefited from the colored stones trend coming back into fashion and are commonly featured as both accent stones as well as centre stones.
5. Heirloom and Custom Rings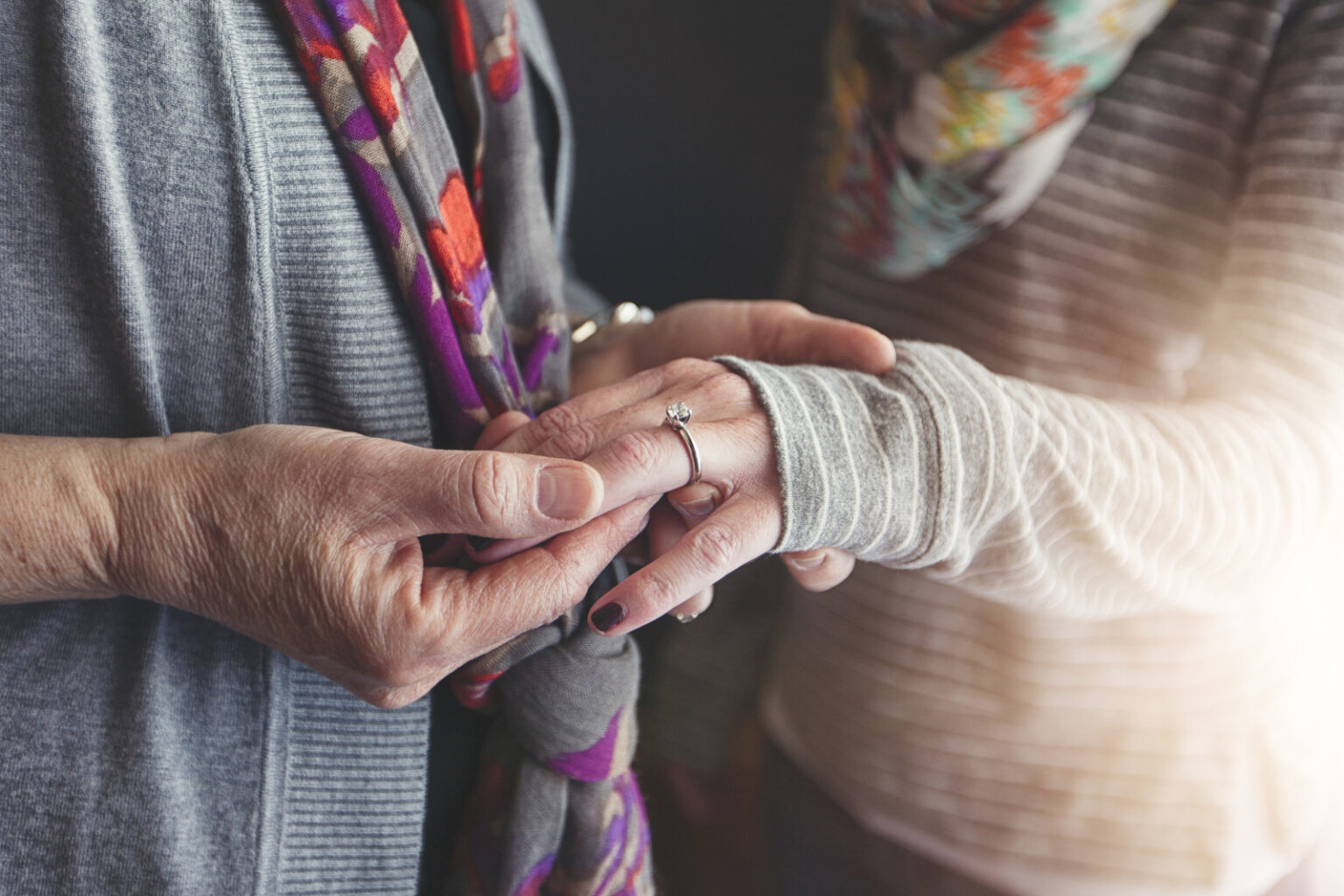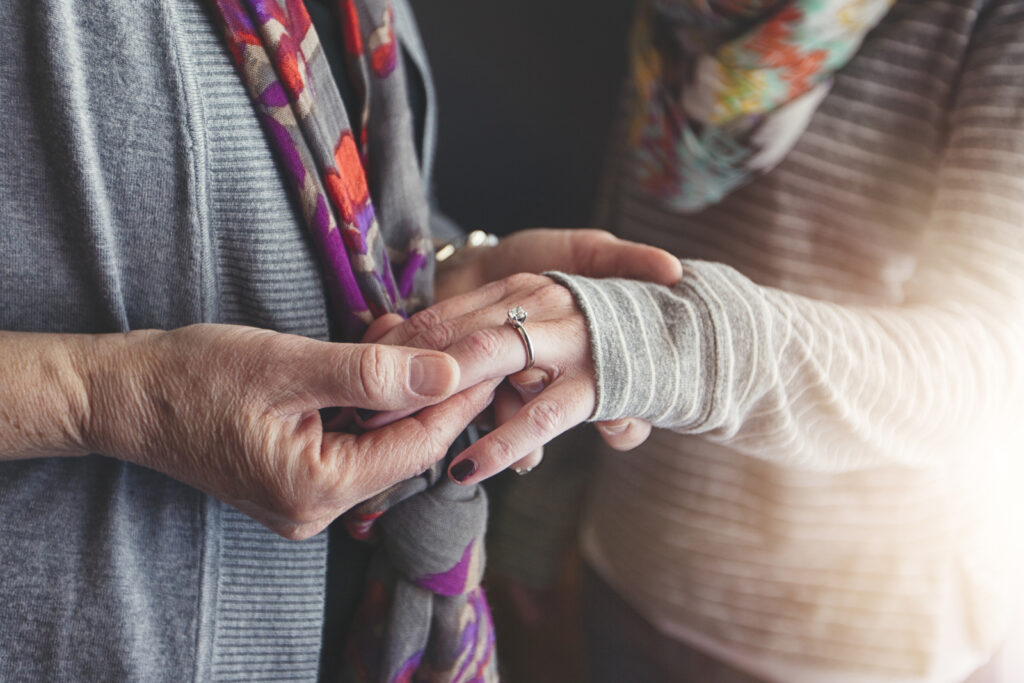 Welcome to the Prince Harry effect!
Seven years after his brother's wedding, Prince Harry proposed to Meghan Markle with a three-stone engagement ring that featured a trio of diamonds that also used to belong to his mother. This ring hits on several major engagement trends that are sure to keep exploding in 2023: heirloom rings, custom rings and trinity stones.
Heirloom rings are a great way to acknowledge family history as you move into your future as a couple, whether that means using a relative's engagement ring or just incorporating a stone-like in the case of both Meghan Markle and Ariana Grande's rings. Customizing a store-bought ring is a great way to attach sentimentality to a piece. Designing your own sentimental ring can be daunting for some but subtle customizations from engraving a date or a quote can make the ring feel extra special. Three stone rings are also on-trend for 2023 because of their romantic meaning with the trinity of stones representing a couple's past, present and future.
A Focus on Originality and Individuality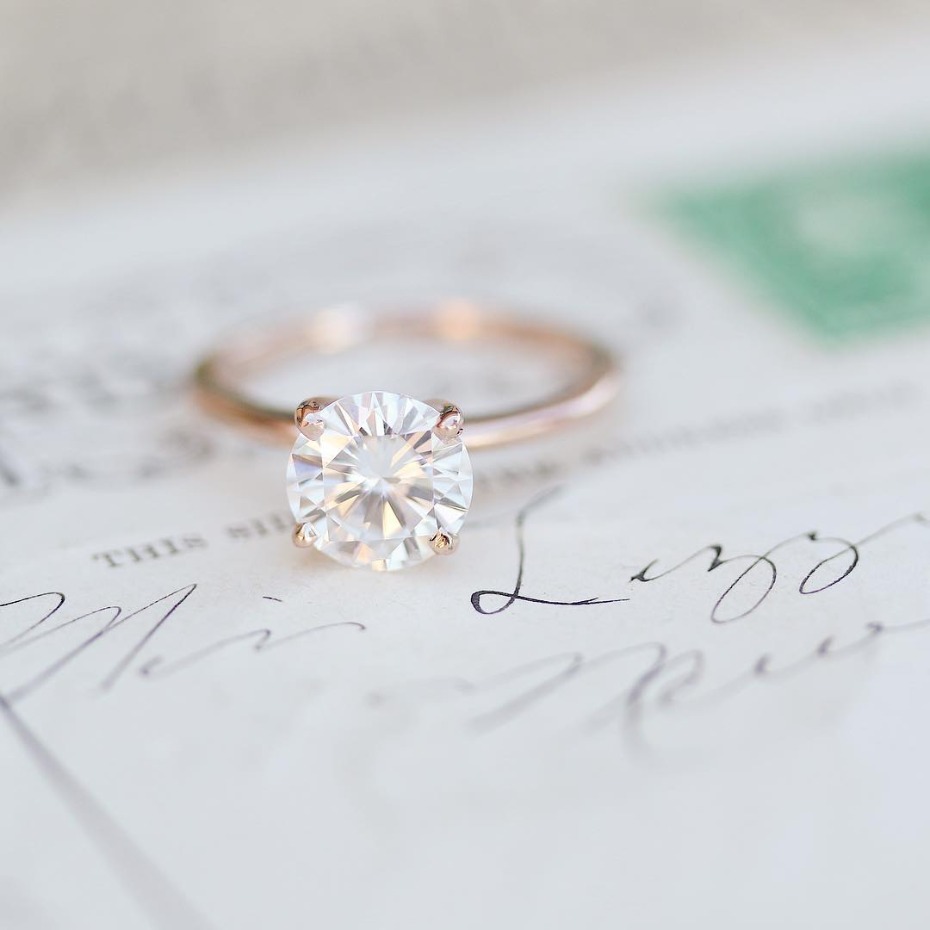 Even if many engagements aren't going the route of custom rings, 2023 is seeing plenty of couples leaning towards rings that are still, in some way, unique and one of a kind. This might be attributed to a growing desire for control when it comes to the small details in marriage, as well as the growing focus on symbols of marriage that stick with couples for the long term.
As a great way to represent an engagement with a partner that is 'the one', unique rings are a great way to make an engagement ring your own. These are rings that come with sentimentality and romanticism that just aren't the same with a more generic ring.
The Comeback of Yellow Gold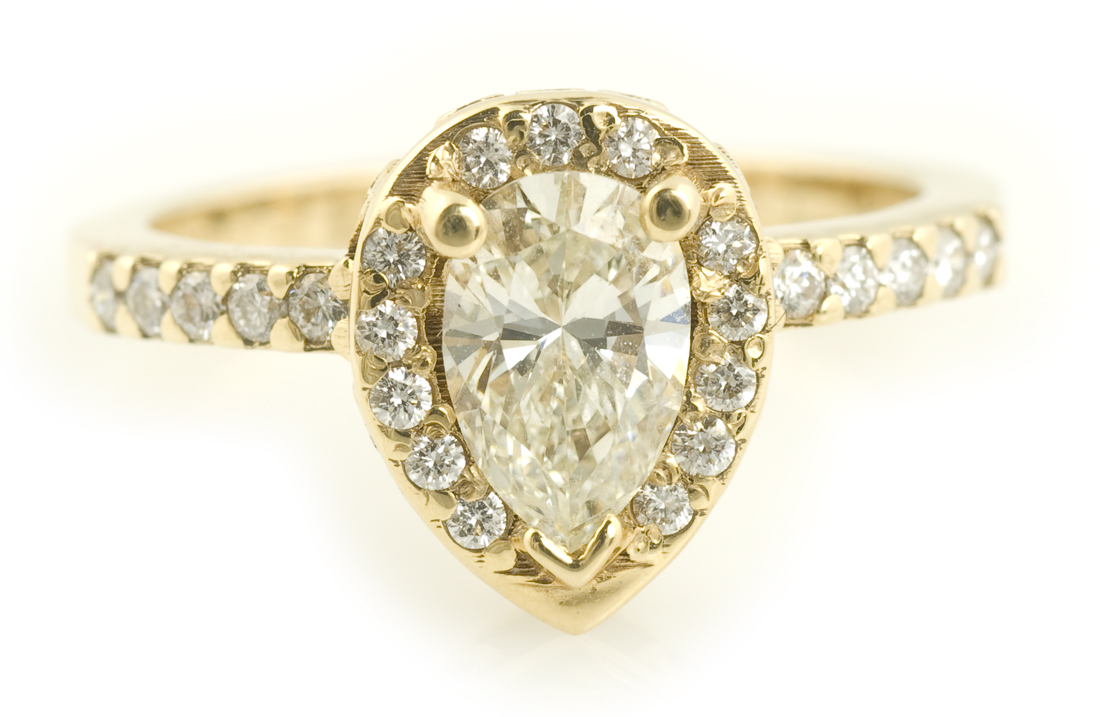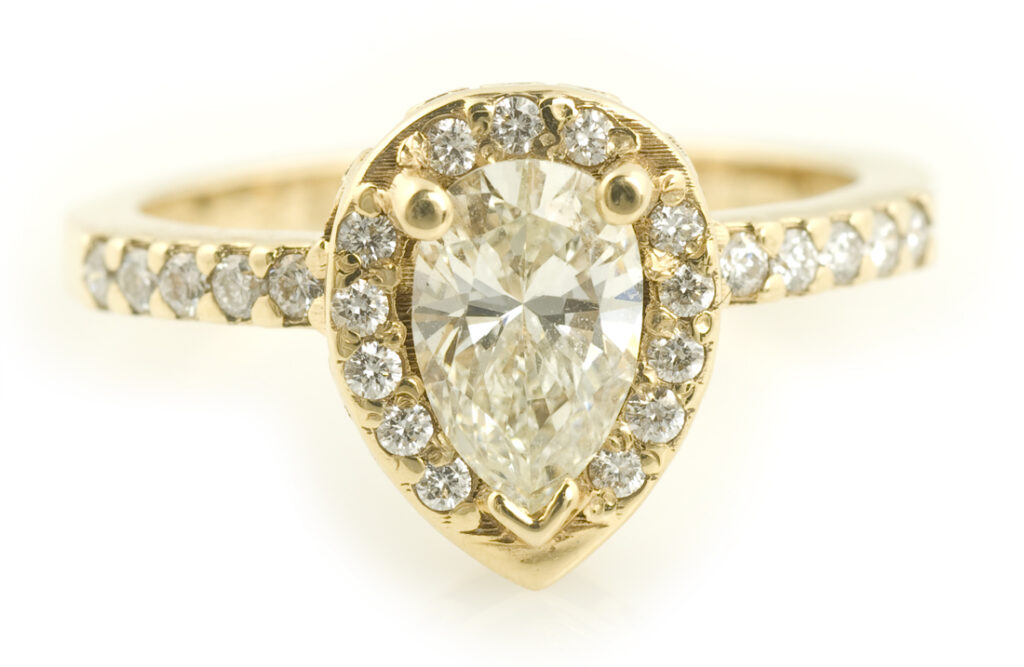 As we wrap up this list of engagement ring trends that are emerging in 2023, it wouldn't be complete without a mention of the yellow gold trends that are making their way into the bridal sector. Whether as a popular choice in putting a modern twist on otherwise classic ring designs or because yellow gold is a color that perfectly complements many of today's fashion and clothing trends, it is a style that evokes high-value perceptions and contributes to the emerging theme of glitz and glamour.
Overall, the reemergence of yellow gold is contributing to the shift towards timeless, traditional style – views of engagement rings are reverting towards ones that place value on them as personal items, rather than products that, to some extent, reflect fast fashion trends and exaggerations of value. A simple ring design with a yellow gold band is one that will undoubtedly be seen as beautiful for a long time to come.